Our second installment of Friday Photo Of The Week – a stunningly graphic and colorful drones eye view of  the snow frosted, south side Manasquan river jetty – comes to you courtesy of one of the Garden State's and the East Coast's premier shooters, Ben Currie.
Follow Ben's amazing photography on Instagram @bencurr.
We are looking for the best of the best of your images for this weekly photo-off so please send your submissions to photos@easternsurf.com with the subject title "FPOTW" and if selected see your work featured here and on our Instagram and Facebook pages as well and please include all your social media info too so we can tag you properly and boost your audience!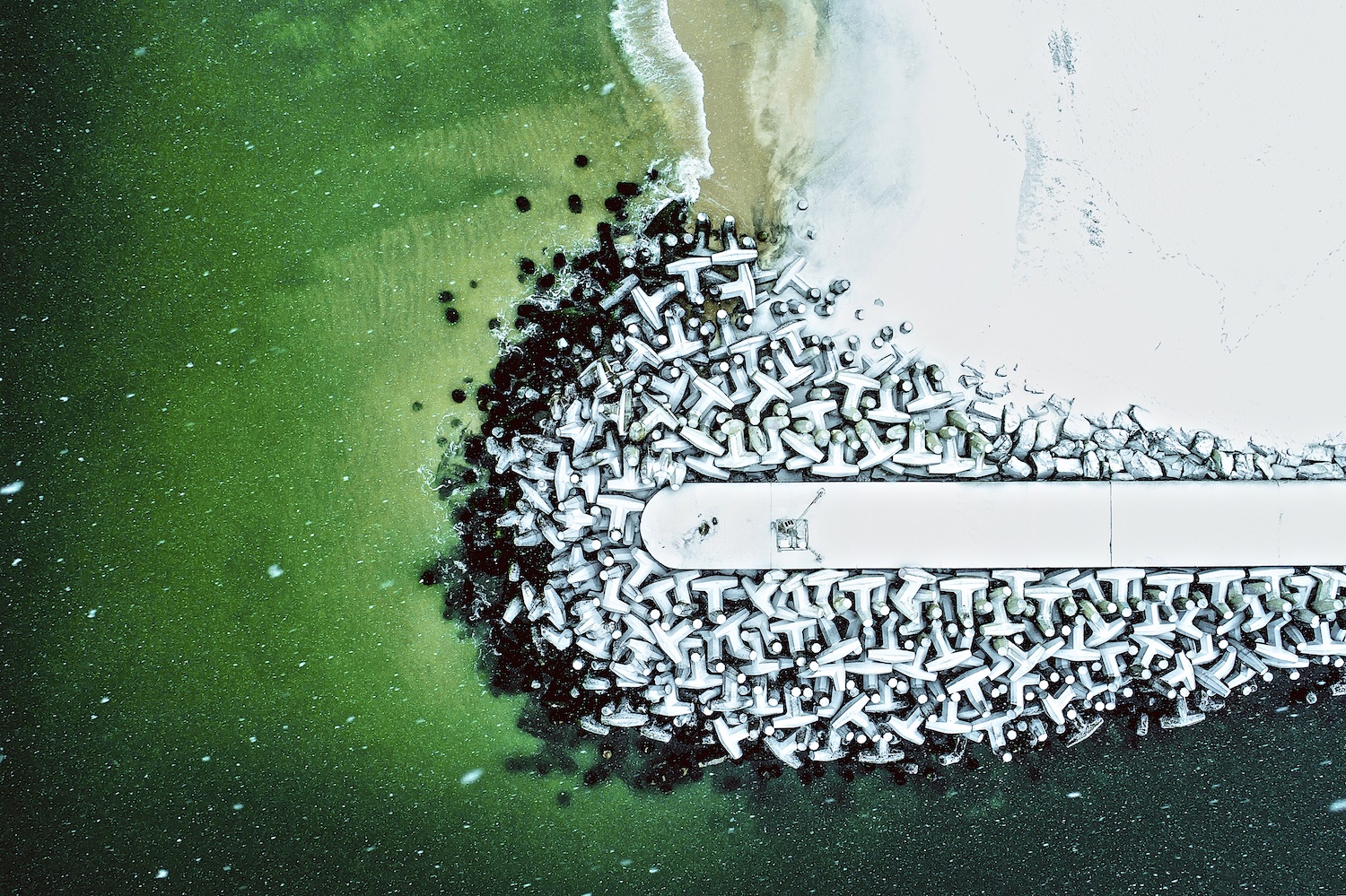 Point Pleasant Beach, New Jersey. Photo: @ Bencurr