As a go-to surf destination, Puerto Rico is dependable, close by, warm, friendly and the perfect get-away for east coasters jetting in directly to Base Ramey looking for a quick mid-winter wave fix, to shed all that effin' neoprene and just relax and thaw out a bit under blazingly sunny skies.
Really, it's almost too easy and the local business's want you all to know they are open for business after being dealt a couple of crippling blows from the mean, tropical cyclone season!
Shaper and surfshop owner Kelly, along with son Cam Richards, once again rounded up a winter weary South Carolina posse in January and made the most of what La Isla Del Encanto had on offer for them- fun, 3 to 4 foot plus surf out on the Northwest corner's beautiful, tropical setting and left no lip un-bashed nor section not vaulted over.
Yeah sure, the waves don't exactly look epic and you know, it doesn't always have to be when your a thousand miles away from sub-freezing air temps and water in the 40's and no meteorological relief in sight.
Sometimes fun surf is more than good enough for the rejuvenation of body, mind and spirit while the cruelest month of winter grinds on slowly by back home.
Especially when you're doing it in trunks, no t-shirt while wearing a sunburned, shit eating grin and sipping on an icy cold Medalla beer.
– Mez  –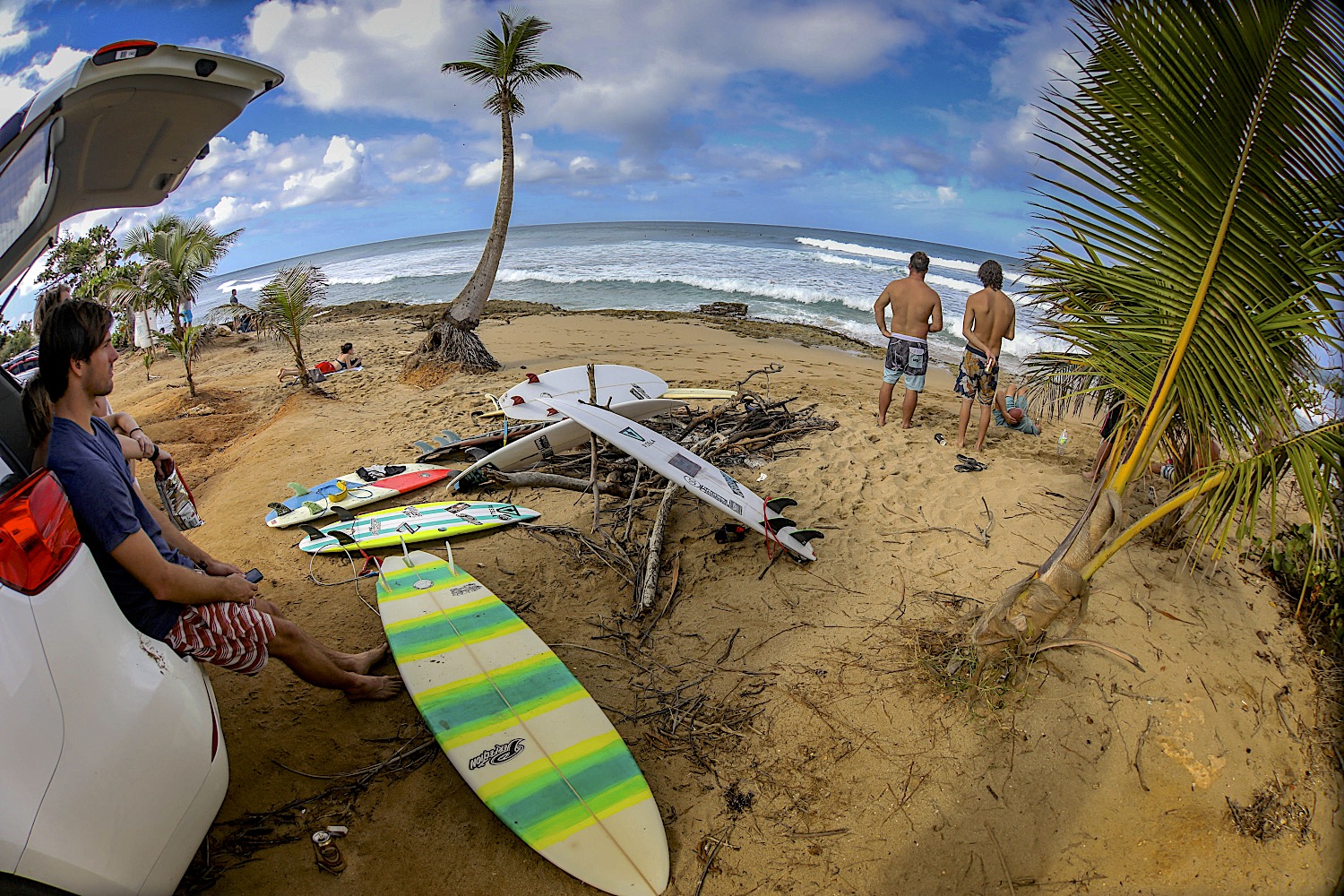 We'll take it! Photo: Kent Ficklin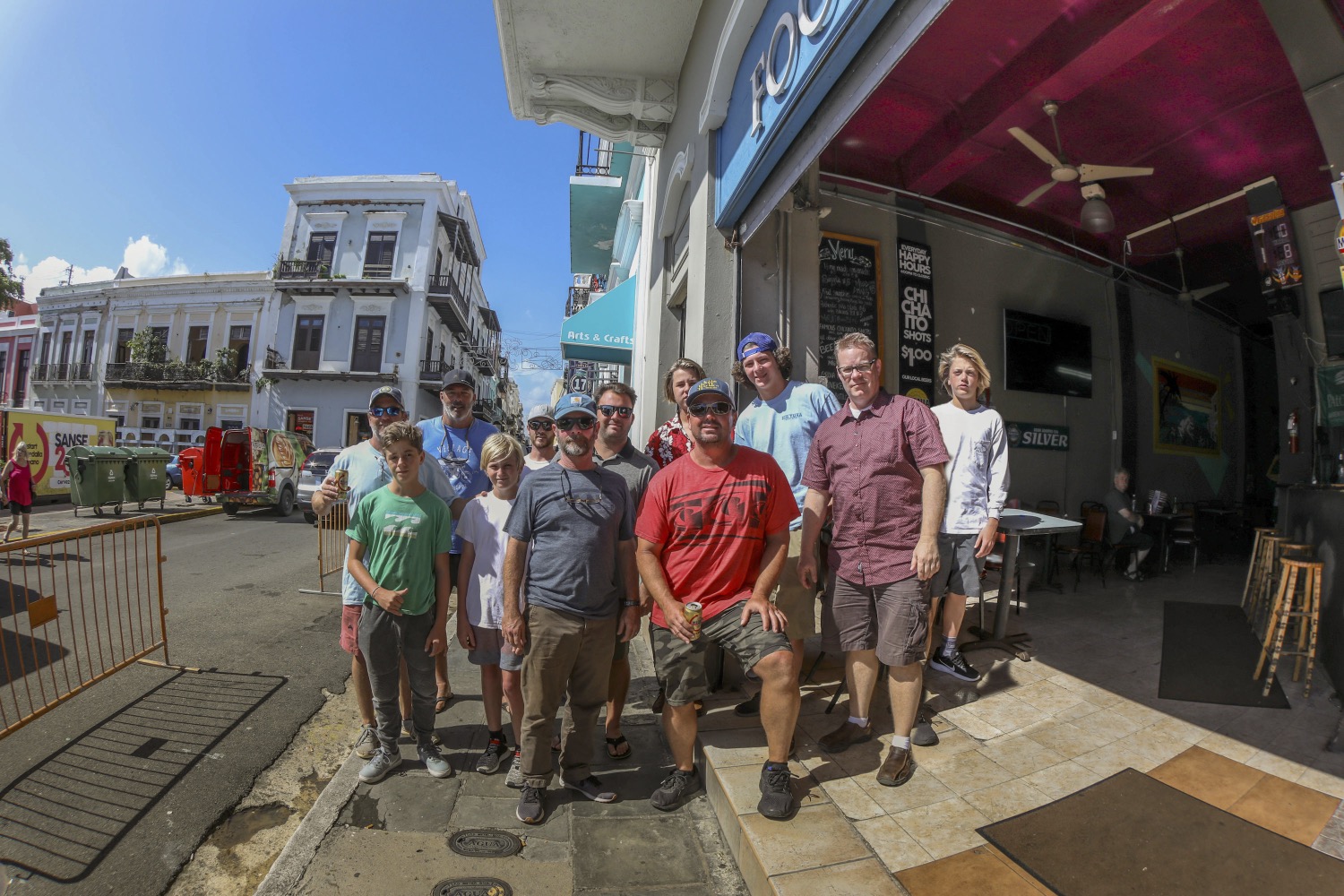 Da Village crew. Photo: Kent Ficklin