Epic. Classic. All-time. Best of the winter. Best in years. As good as it gets. The superlatives were flowing fast and furious after Winter Storm Stella barreled up the East Coast on Monday and Tuesday, delivering a foot or more of snow to many parts of the Mid-Atlantic and Northeast along with some of the finest barrels seen in months (or, according to some stoked individuals, even years) and plenty of good leftovers on Wednesday. And guess what? The photos (which have also been flowing fast and furious) bear that out. Have a look for yourself and stay tuned as more comes in…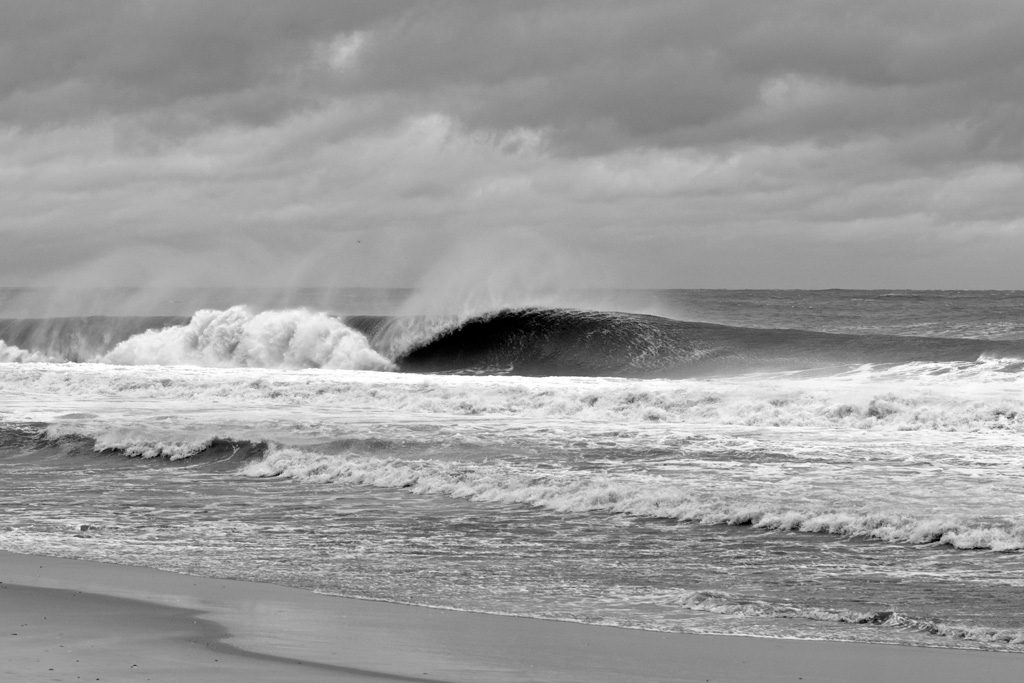 New Jersey. Photo: Justin Curtis
Only a few words needed — Winter Storm Stella, delivering the goods to the Garden State.
---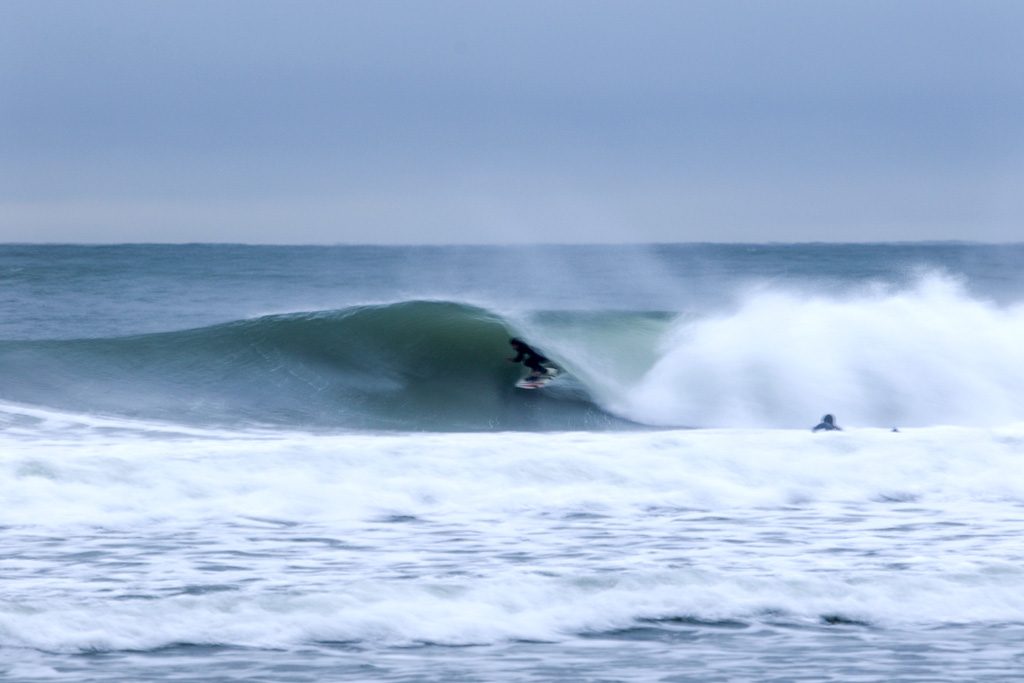 Nick Fulbright, North Carolina. Photo: Jordan Nason
"I got some shots yesterday, although the lighting was non-existent," Nason says. "But hey — it was 27 degrees and raining with 30 mph northwest winds, so at least I went. Got a couple good sequences of Fisher and Hunter Heverly battling it out for best barrel of the day — even got photographer DJ Struntz in a barrel. But I also experimented with some speed blurs and long exposures."
---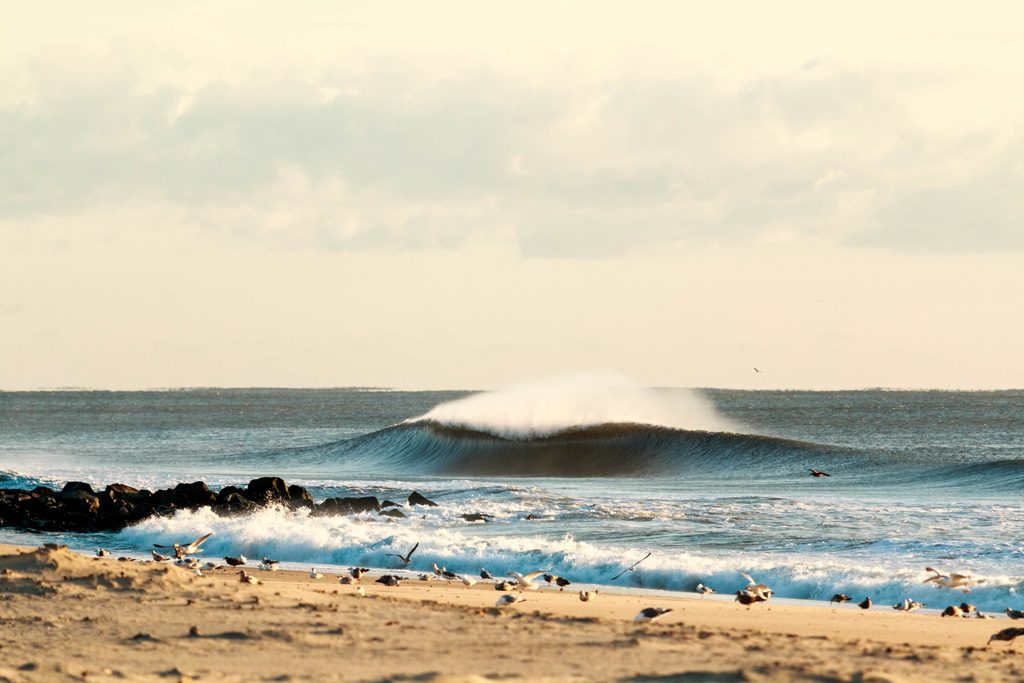 New Jersey. Photo: Sean Hoffman
Even Wednesday morning got in on the leftover act, with this beautiful A-frame rolling through for nobody but the birds.
---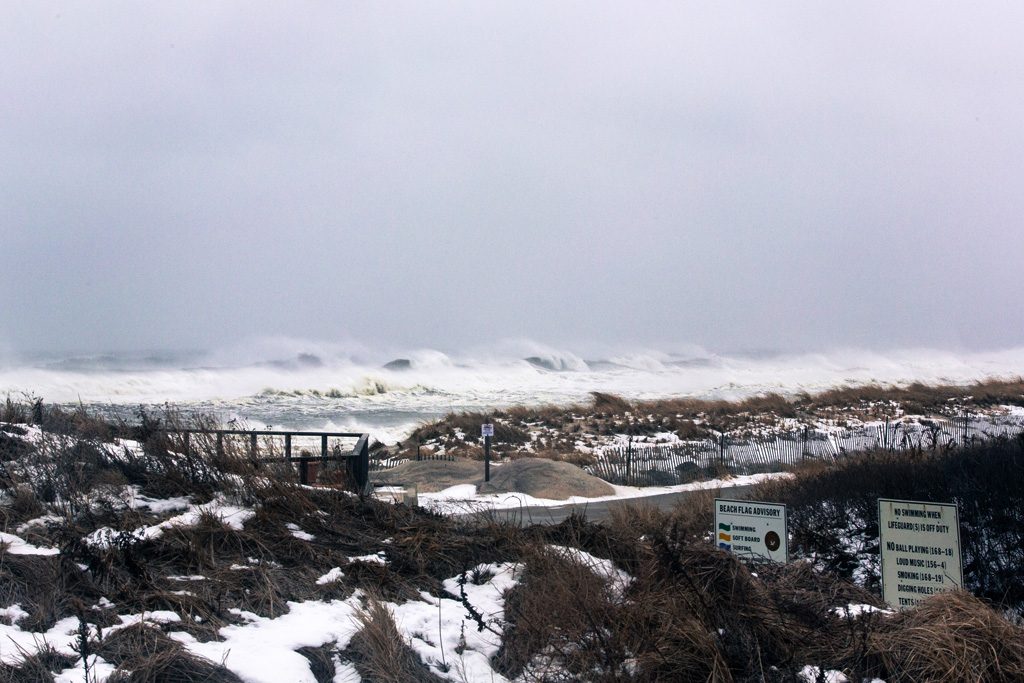 New York. Photo: Drew Maloney
Long Island, on the other hand, was just a tad bit unruly.
---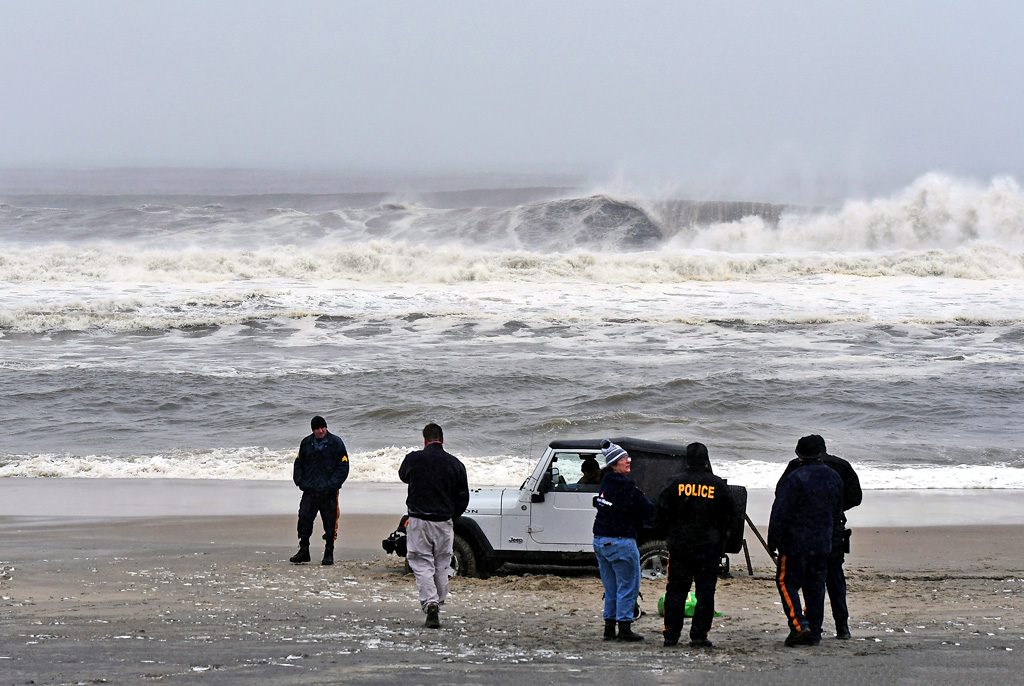 New Jersey. Photo: Bobby Siliato
Not a good place to park your Jeep, friend.
---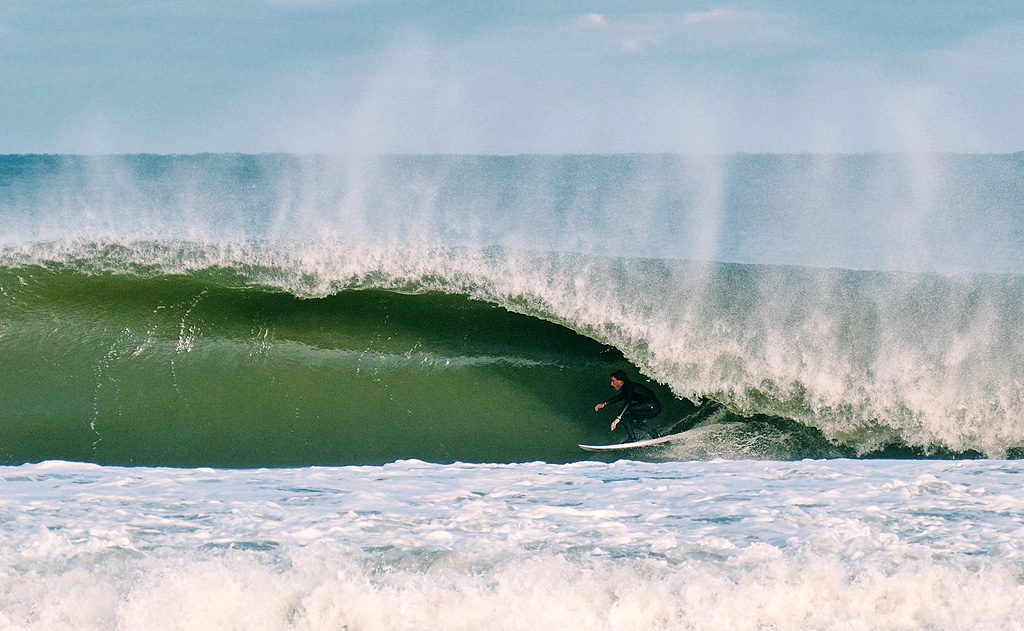 Simon Hetrick, North Carolina. Photo: Kelly Hetrick
Definitely a good place to park yourself, Simon Hetrick, who headed south of his Ocean City, MD, home for Winter Storm Stella's swell and enjoyed "an all-day tube fest with my friends."
---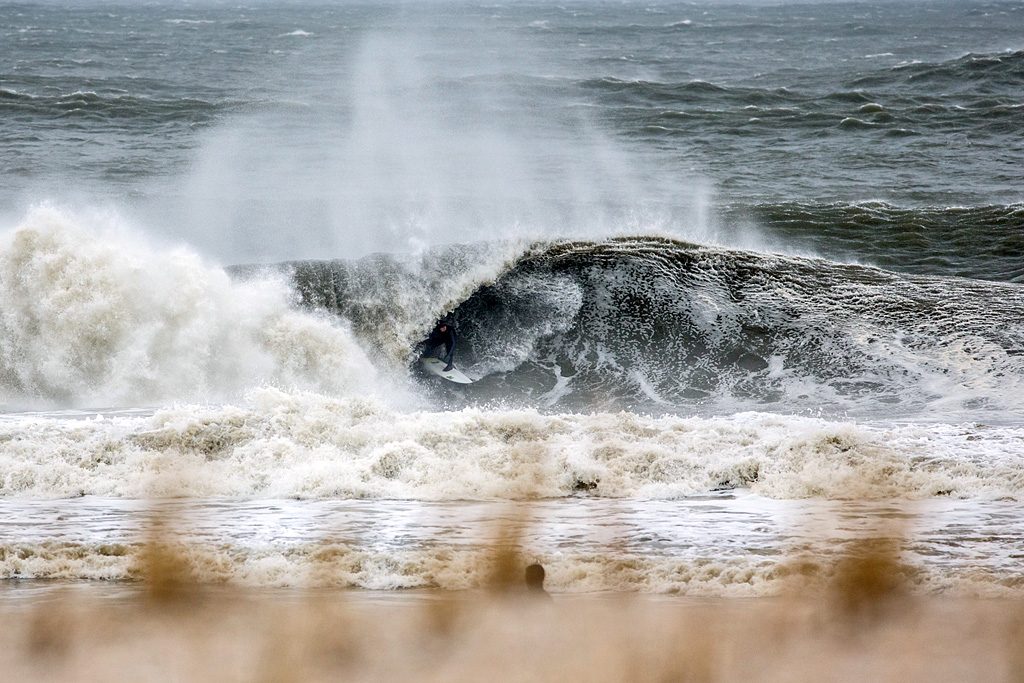 Nick Rossi, New Jersey. Photo: Kyle Gronostajski
Speaking of heading south… "Quite the show here," Gronostajski laughs. "It's always funny how LBI becomes the go-to spot on certain swells. There were more people here than I can remember for any recent swell — and bigger swell than I can remember since maybe Doomsday 2012."
---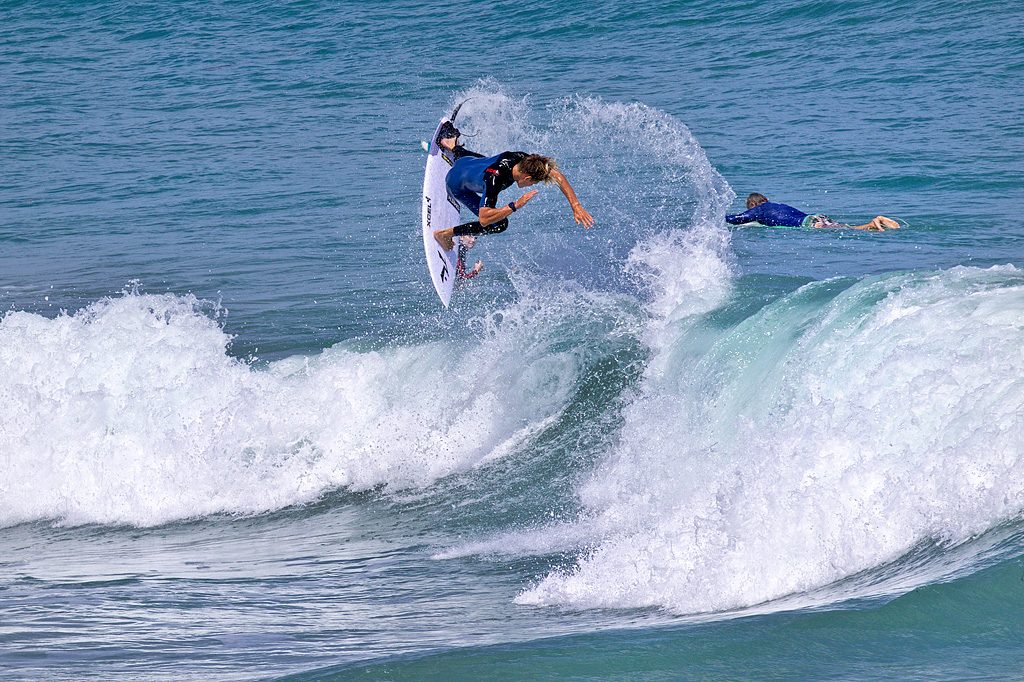 Kevin Schulz, Central Florida. Photo: Mez
California native Kevin Schulz made the right call to stick around with Logan Landry after the Ron Jon Vans Pro and Beach N Boards Fest in Cocoa Beach, nailing a few fun sessions at Sebastian Inlet and impressing ESM Co-Founder Dick "Mez" Meseroll in the process.
---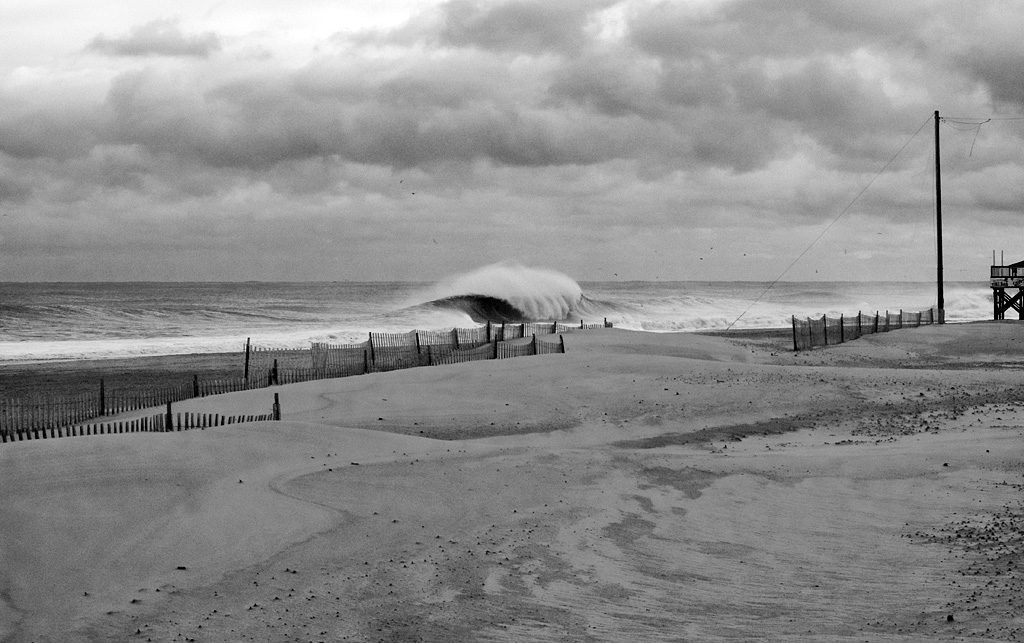 New Jersey. Photo: Steve Coleman
One intense day in the ocean with nary a footprint in sight.
---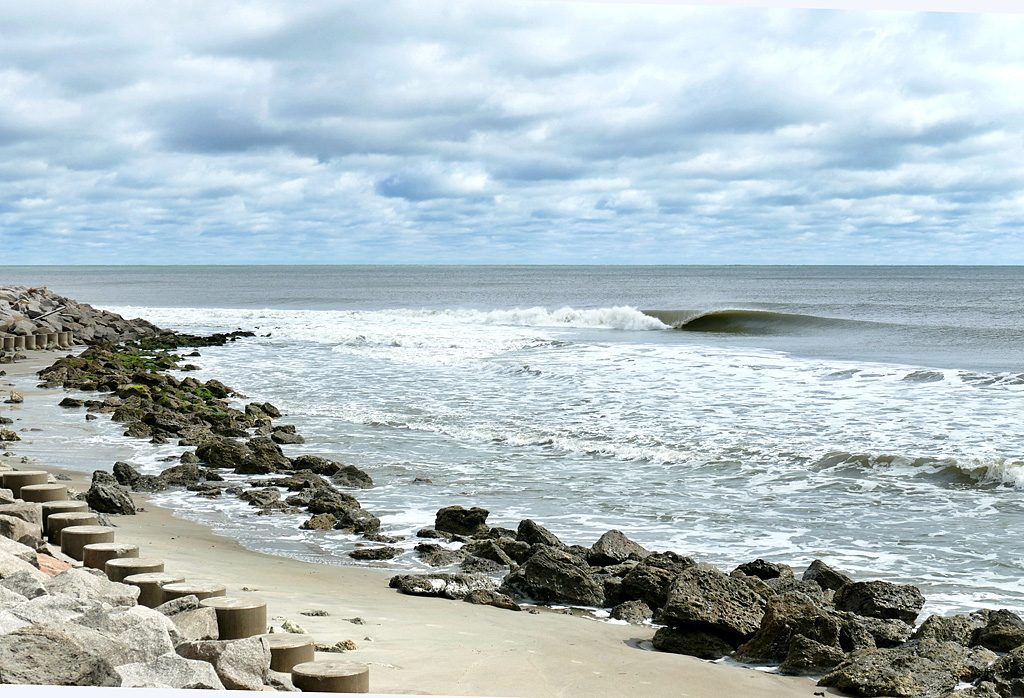 North Carolina. Photo: Chris Faison
Going left, anyone?
---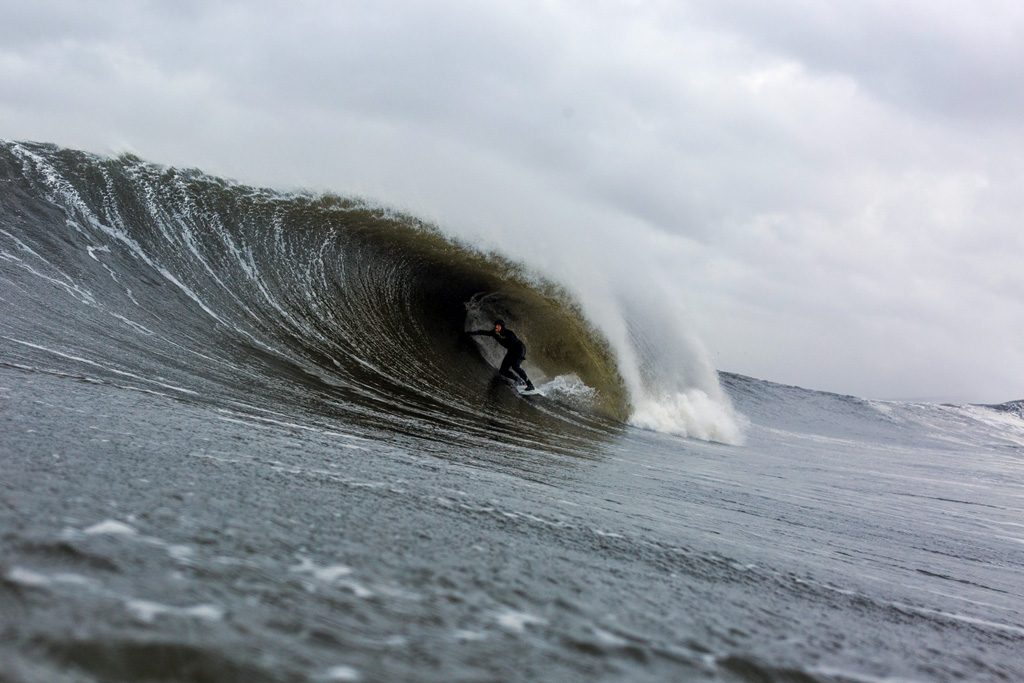 Ben Graeff, New Jersey. Photo: David Nilsen
Ask any photographer about the difficulties of swimming during a swell like Stella's and you'll get an earful. Somehow Dave Nilsen and Ben Graeff pulled off this connection, which you'll see much more of once Graeff drops his latest Nub TV edit.
---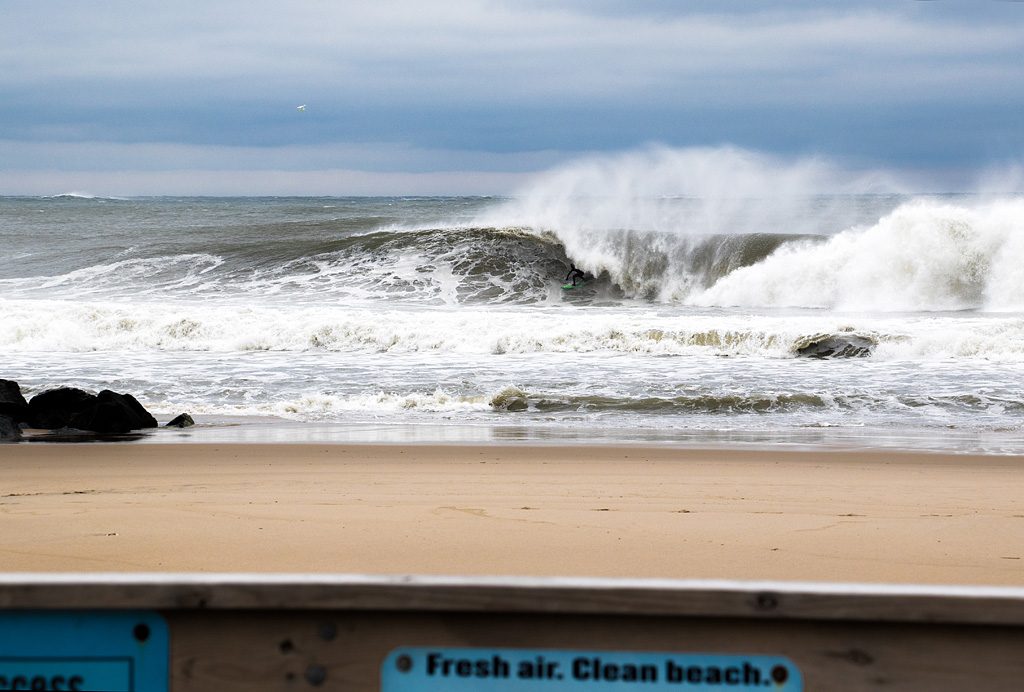 Raven Lundy, Delmarva. Photo: Brandon Robidoux
Fresh air, clean beach, deep pit.
---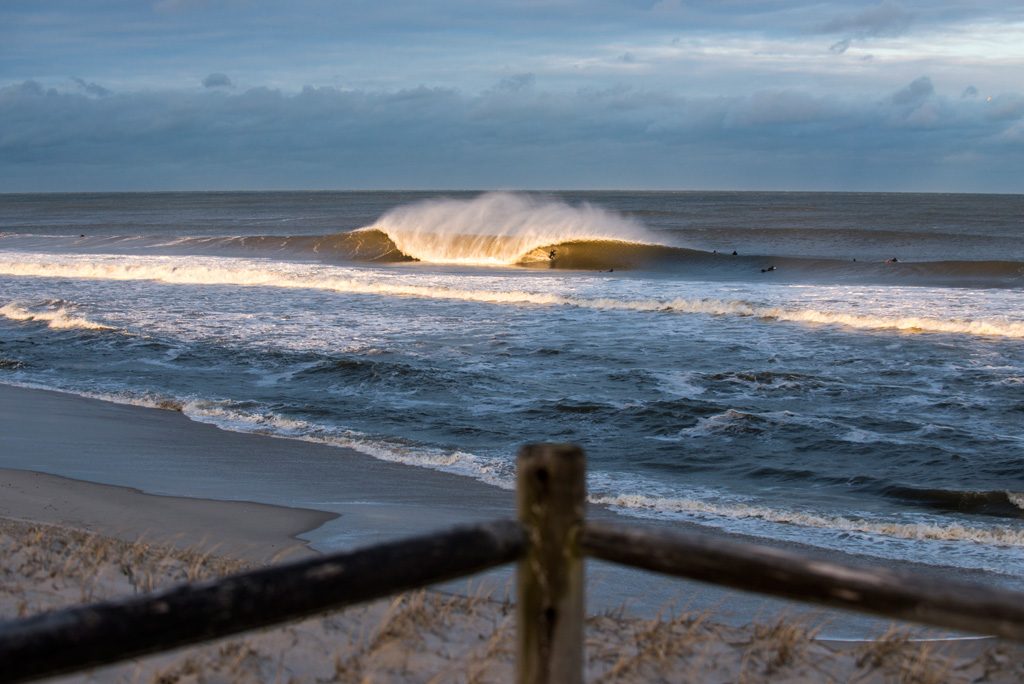 Brendan Tighe, New Jersey. Photo: Dan Przygocki
"The clean-up came early in the day yesterday for us," Przygocki says. "An afternoon swim left me with little reward so I got a bunch of empties. But the sunset lived up to Surfline's Epic label."
---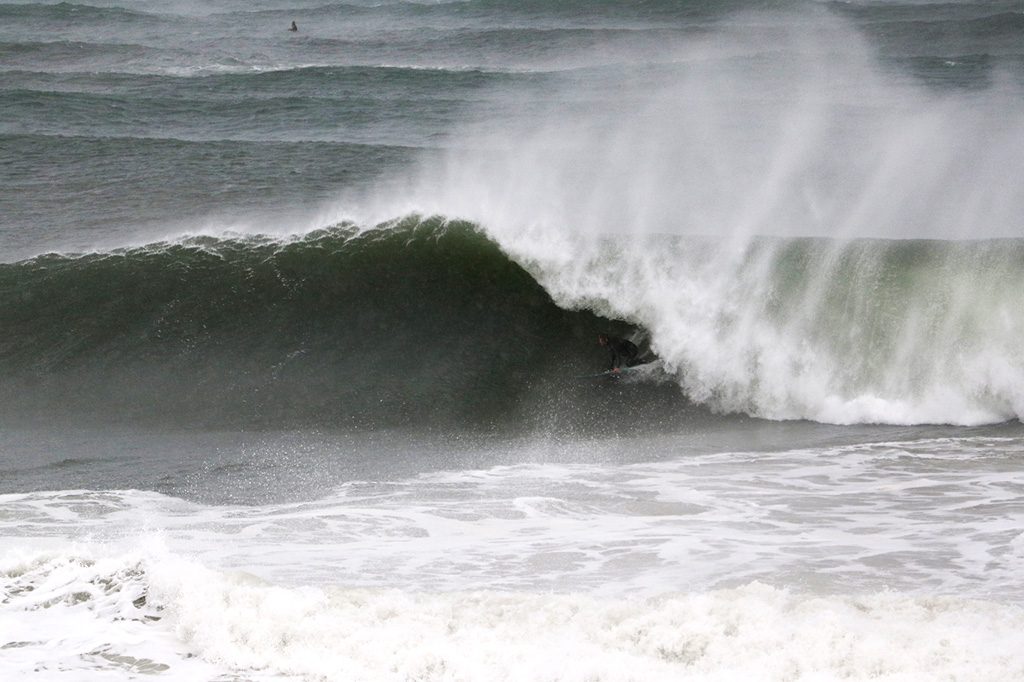 Quentin Turko, North Carolina. Photo: Woody Harris
The ocean still looked a fair bit angrier in the Outer Banks yesterday morning, when Quentin grabbed a hold of these horns and held on for the ride.
---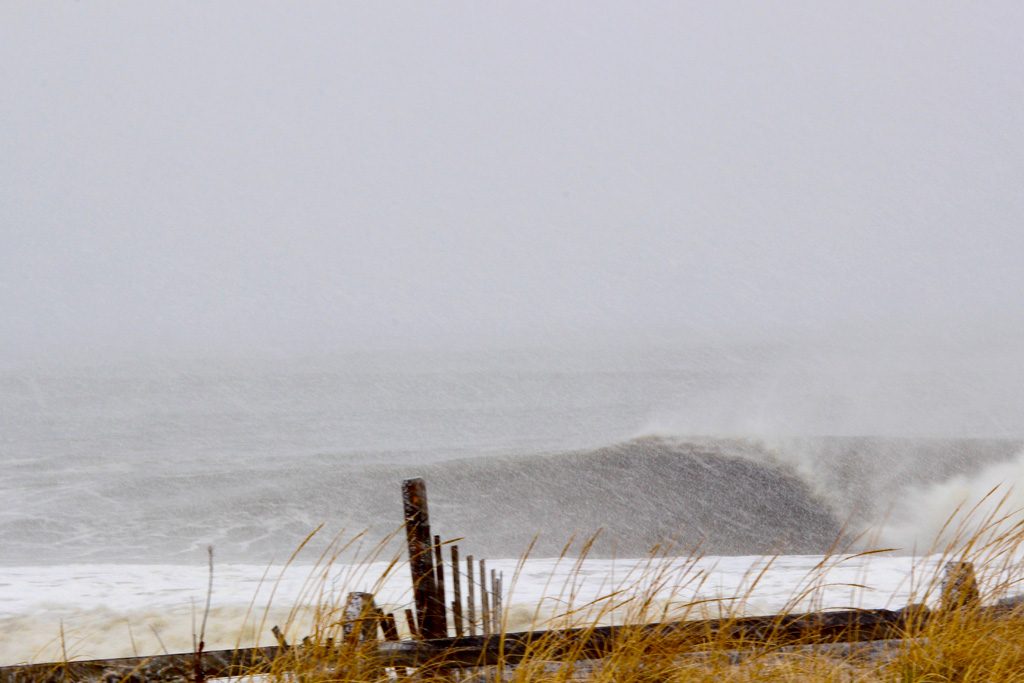 New Jersey. Photo: Joe Schondel
The snowfall from Winter Storm Stella wasn't as heavy as originally predicted, but it still came down in buckets in select locations around the Jersey Shore.
---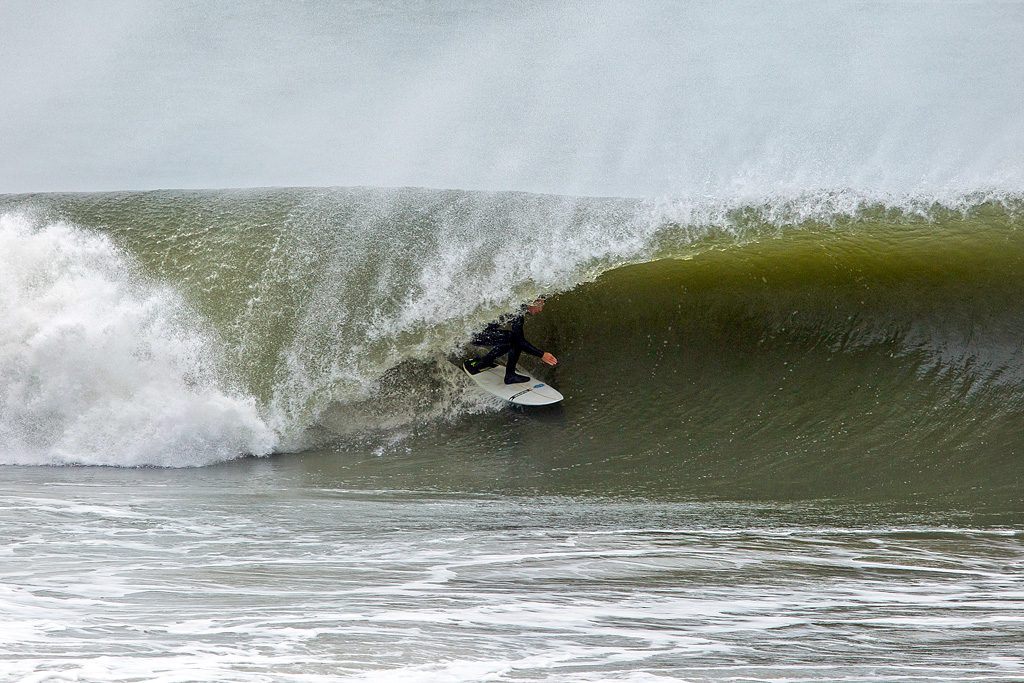 Lucas Jolly, North Carolina. Photo: Jon Carter
Lucas Jolly catches a rare left bend on an otherwise right-dominated day in the Outer Banks.
---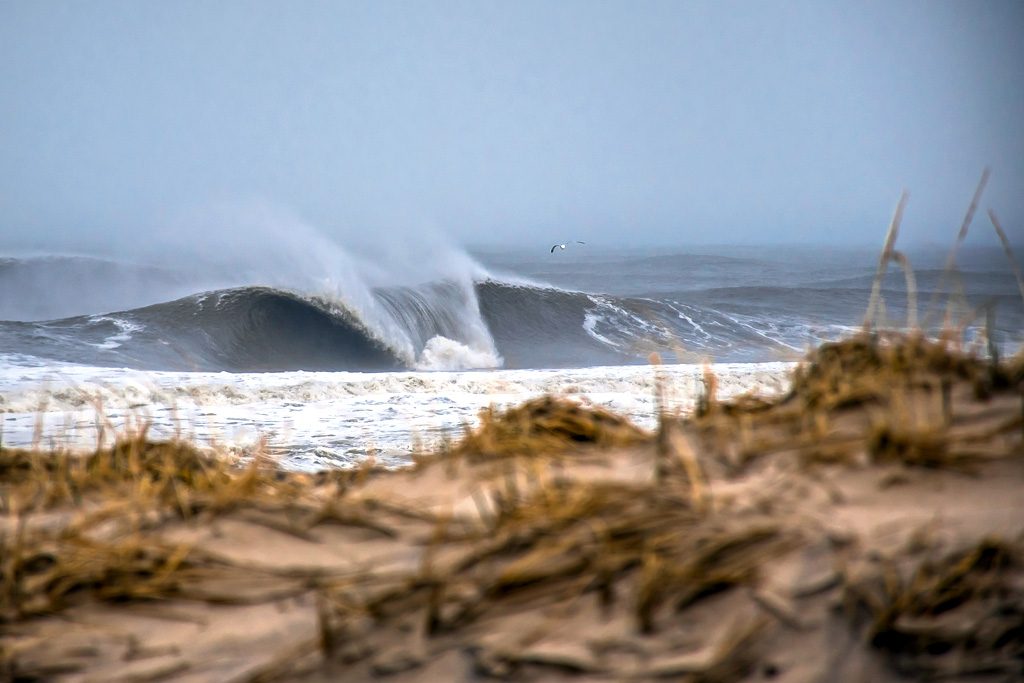 New Jersey. Photo: Adam Tormollan
Symmetrical perfection.
---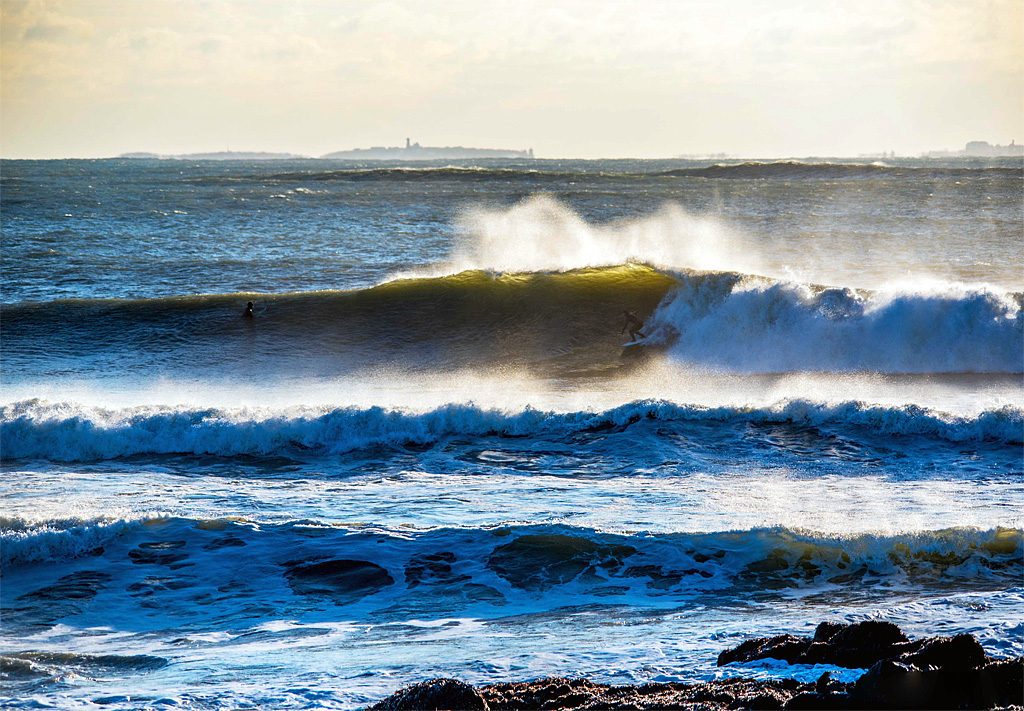 New Hampshire. Photo: John Adams
It was COLD today in New Hampshire — single-digit wind chills, 50-knot wind gusts, trees down, and thick snow that froze solid last night as Stella made her big pass. As always on the East Coast, there were moments though.
---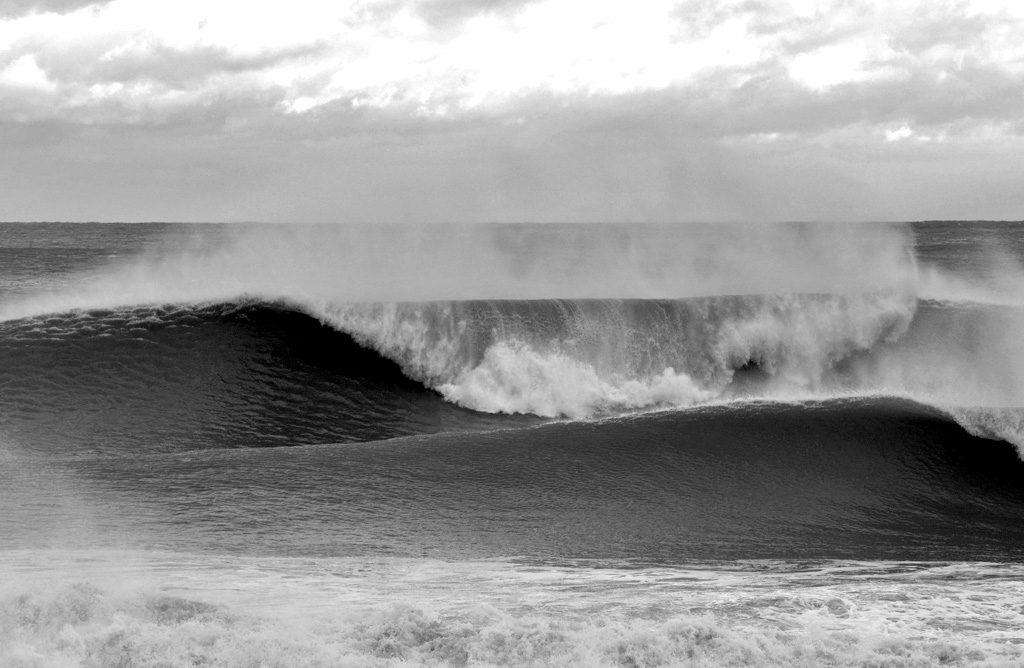 New Jersey. Photo: Matt Amato
And these are the moments that East Coast surfers live for.
---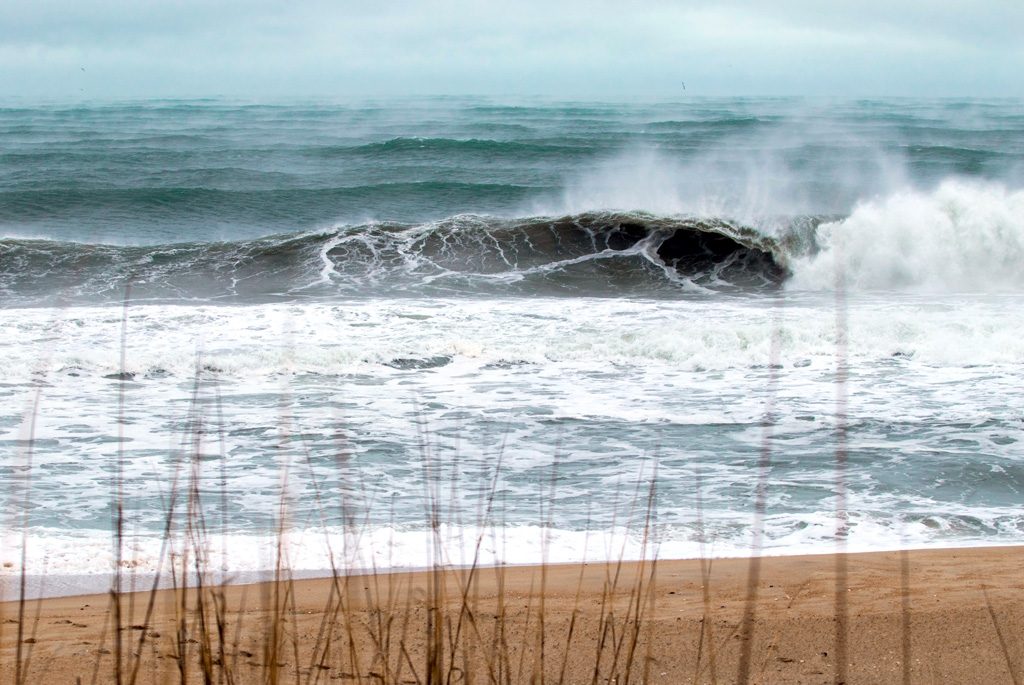 North Carolina. Photo: Brian Jones
Just don't forget — it takes a ton of hard work and a whole lot of patience to score here.
---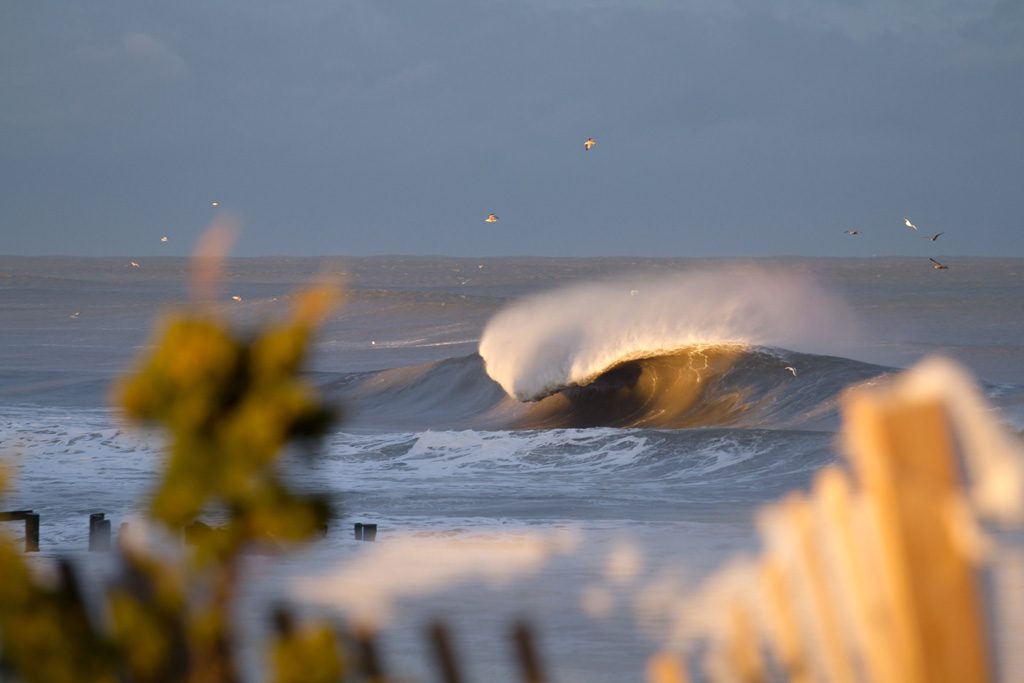 New Jersey. Photo: Dan Cirlin
But when it happens, all the frozen digits are well worth it.
---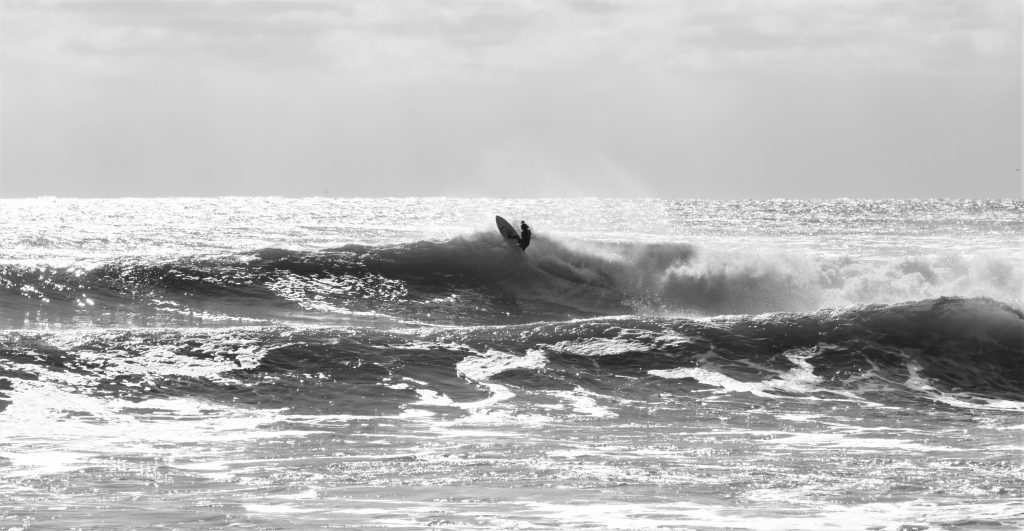 Greg Levy, Rhode Island. Photo: Steve Melidossian
Rounding the corner and banging one off the top on an Ocean State day that was far colder than it looked
---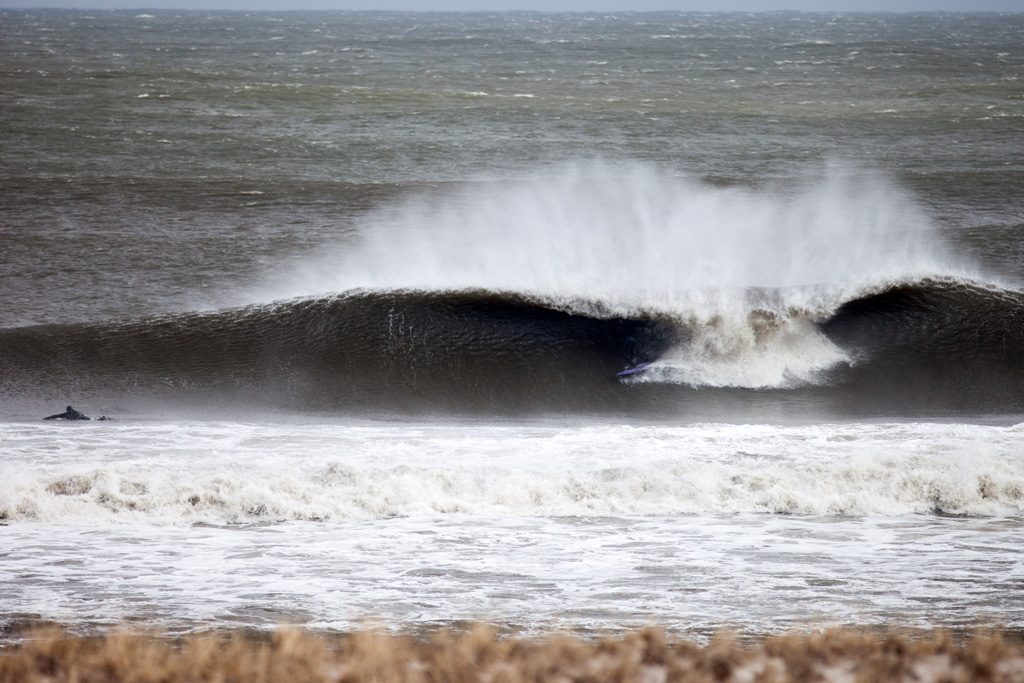 Pat Schmidt, New Jersey. Photo: Shawn Casey
"Insane day yesterday!" Casey raves. "Stella provided some of the best stuff in years."
---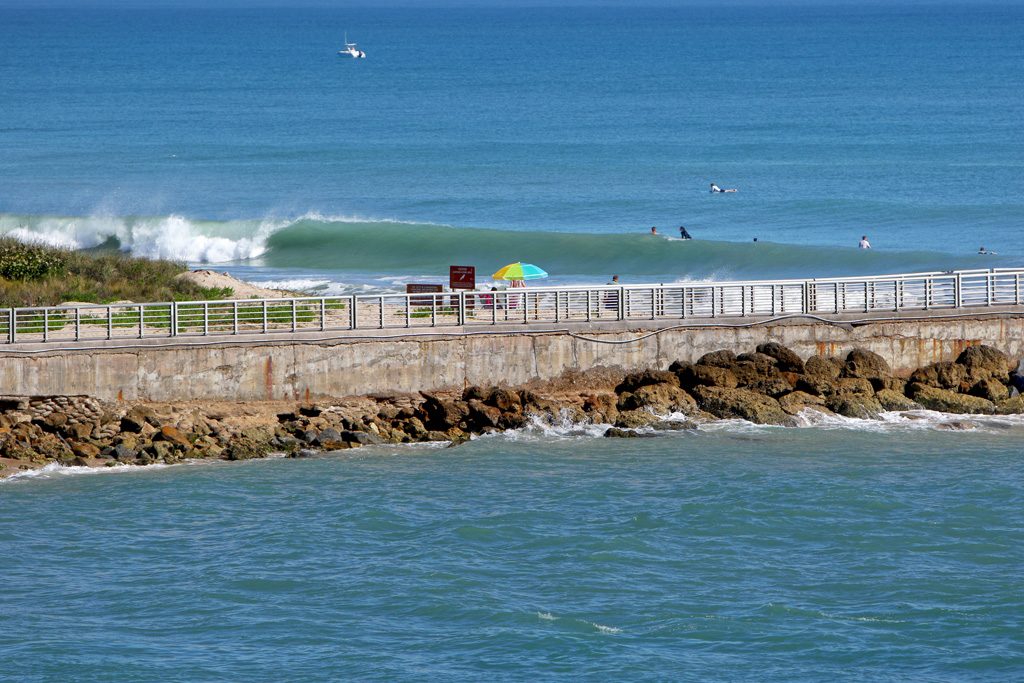 Central Florida. Photo: Dugan
How lucky are we that two polar opposites can exist on the same day just a short plane ride away?
---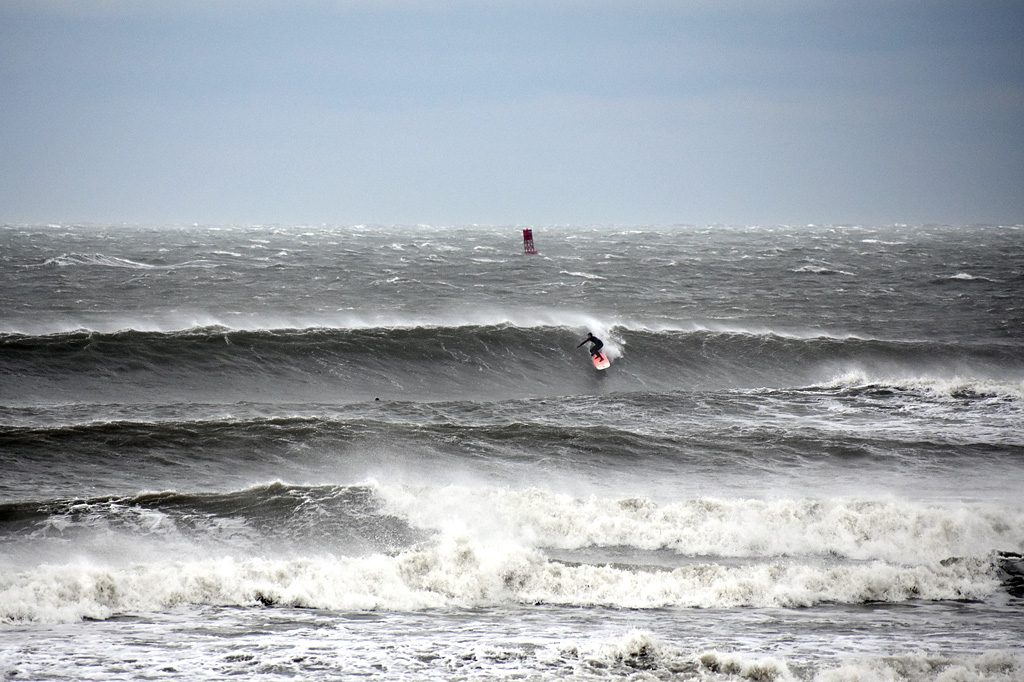 Kevin DeWald, New Jersey. Photo: Nick Holland
In South Jersey, Kevin DeWald found a protected enough cove to snag a few sliders.
---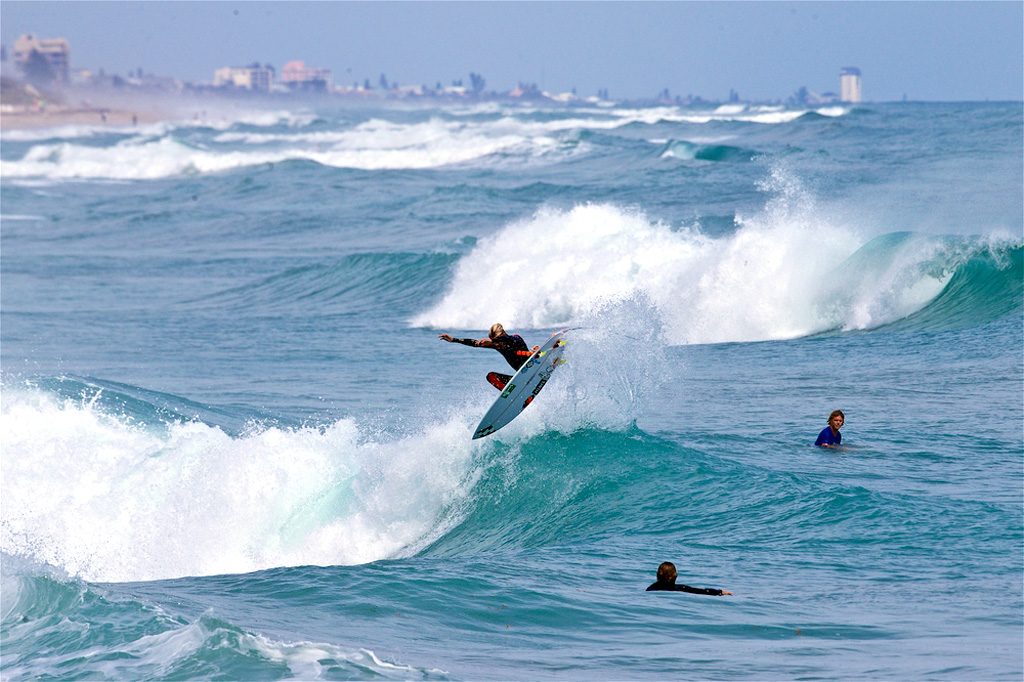 Tommy Coleman, Central Florida. Photo: Mez
After acing heat after heat at the Ron Jon Vans Pro and Pro Junior last weekend in Cocoa Beach, Tommy Coleman finally got to let off a little jersey-less steam.
---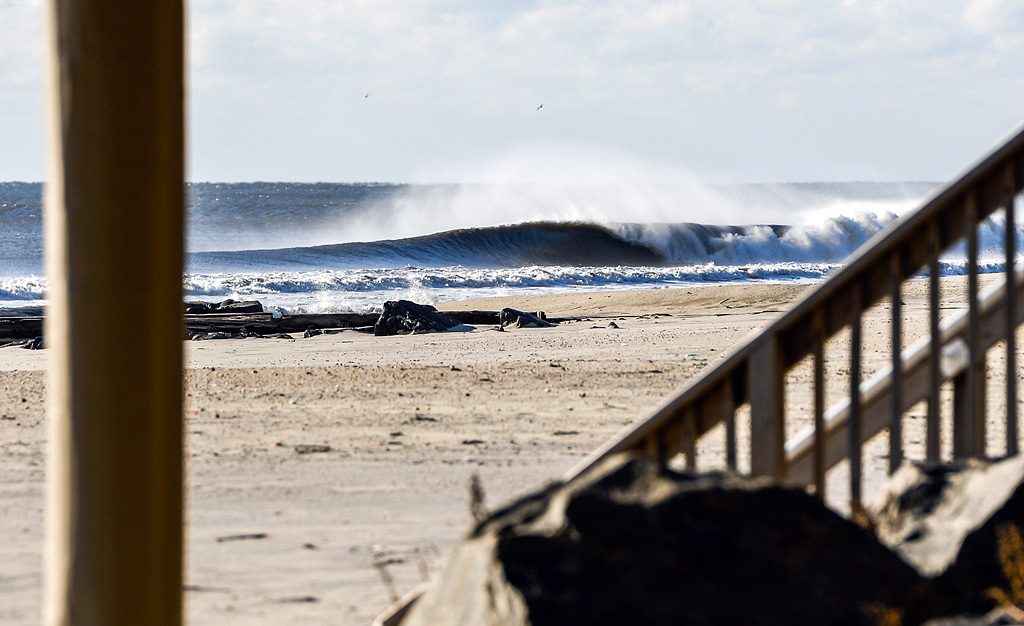 New Jersey. Photo: Tim Torchia
And now for a quartet of Garden State beauties to hold you over until we post Round Two of our Winter Storm Stella coverage: first, the stairway to Wednesday morning leftovers…
---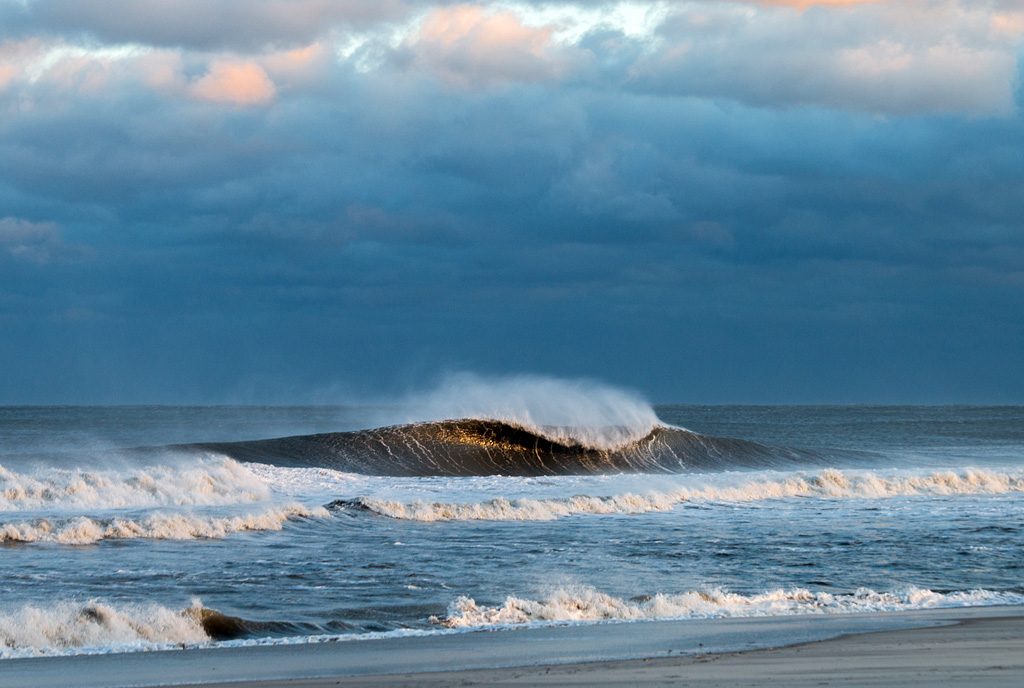 New Jersey. Photo: Matt Reitinger
…Second, a sunset stunner…
---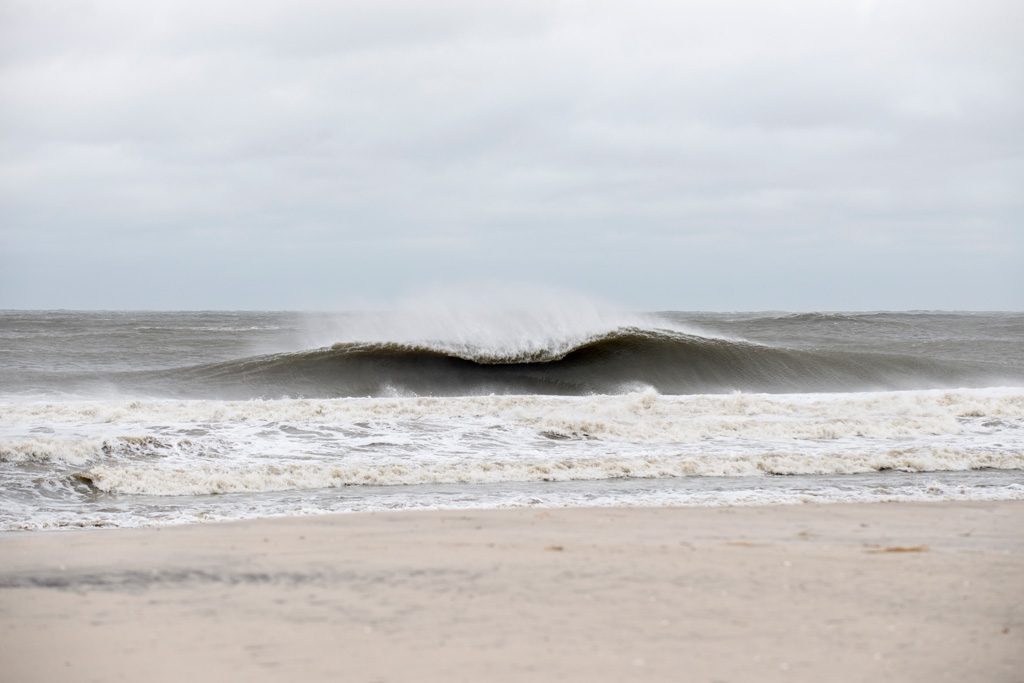 New Jersey. Photo: Dan Przygocki
…Third, an empty man-eater and dream-crusher…
---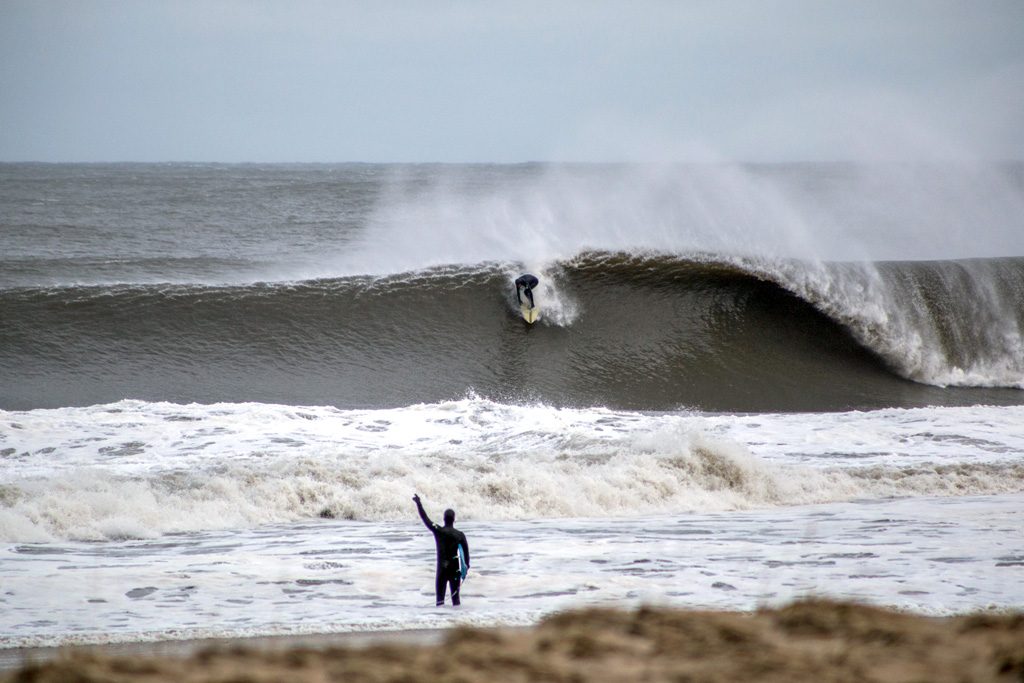 Charles Mencel, New Jersey. Photo: Michael Guccione
…And finally, the glory we all live for. Does it get any better? Find out later this week as the videos and photos continue to pour in.
---
More Swell Galleries