We already know the answer to this question, but after an avalanche of photos poured in on all 31 days of May 2017, it's still enough to make us wonder: are there ALWAYS good waves on the East Coast or are there just so many people documenting every second of shred along the Atlantic, Gulf, and Caribbean coasts that an exaggerated sense of nonstop surf is created? It sure felt that way last month (and continues to feel that way on June 1st and 2nd, with more fun surf and beautiful shots pouring in as we speak), with enough exposure from sea to shining sea that we had a hard time choosing the following shots. But hard choices are a fact of life, and we chose the images that spoke to us the most. Hopefully you'll enjoy them too in those rare moments that you're not getting barreled, hanging ten, shredding the gnar, and surfing what feels like an infinite array of East Coast surf.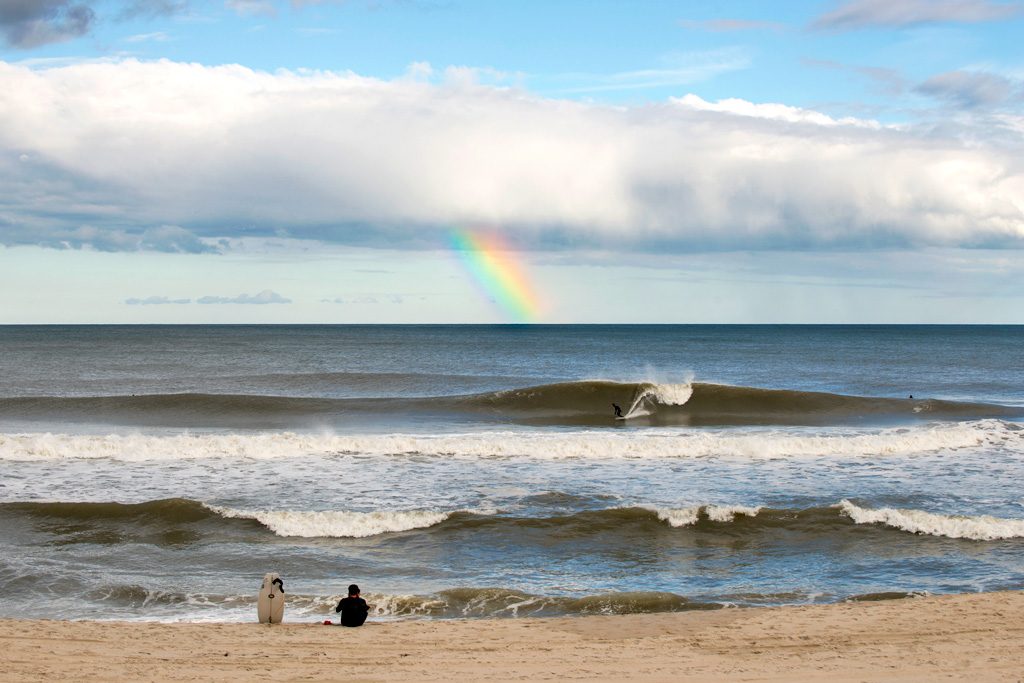 New Jersey. Photo: Dan Przygocki
How good was the month of May on the East Coast? This shot says it all — Garden State gold, literally at the end of the rainbow.
---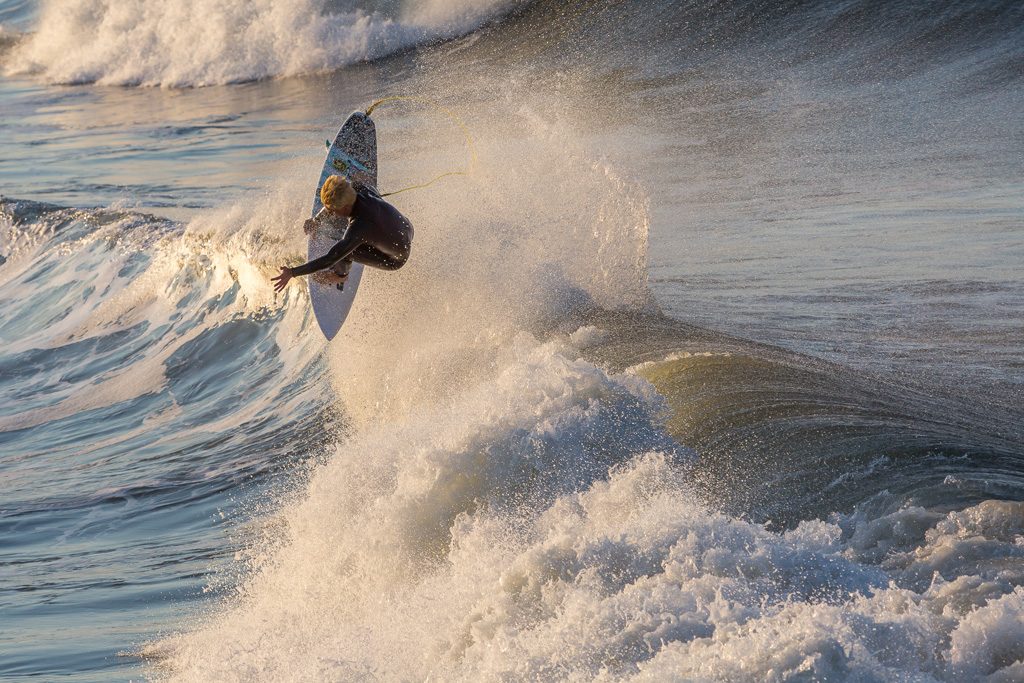 Bo Raynor, North Carolina. Photo: Jon Carter
In two weeks, the East Coast surfing community will convene on the Outer Banks to celebrate the life of dearly departed photographic legend Mickey McCarthy. Bo Raynor and Jon Carter add their own personal touch with a beauty from one of Mickey's favorite Dare County perches.
---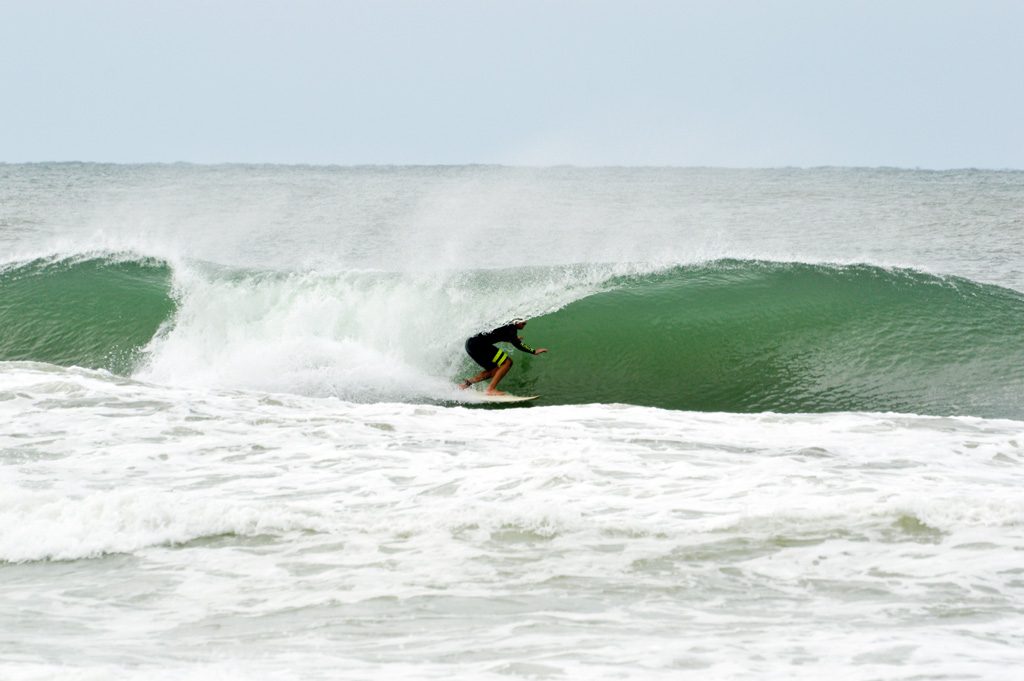 Steve-O Clark, Florida Panhandle. Photo: Alex Dantin
For the first few days of May, an unlikely place had the best waves of just about anywhere on the East Coast: Florida's Panhandle. If you know, you know — when these Gulf of Mexico sandbars get good, they're as good as anywhere on the Atlantic side.
---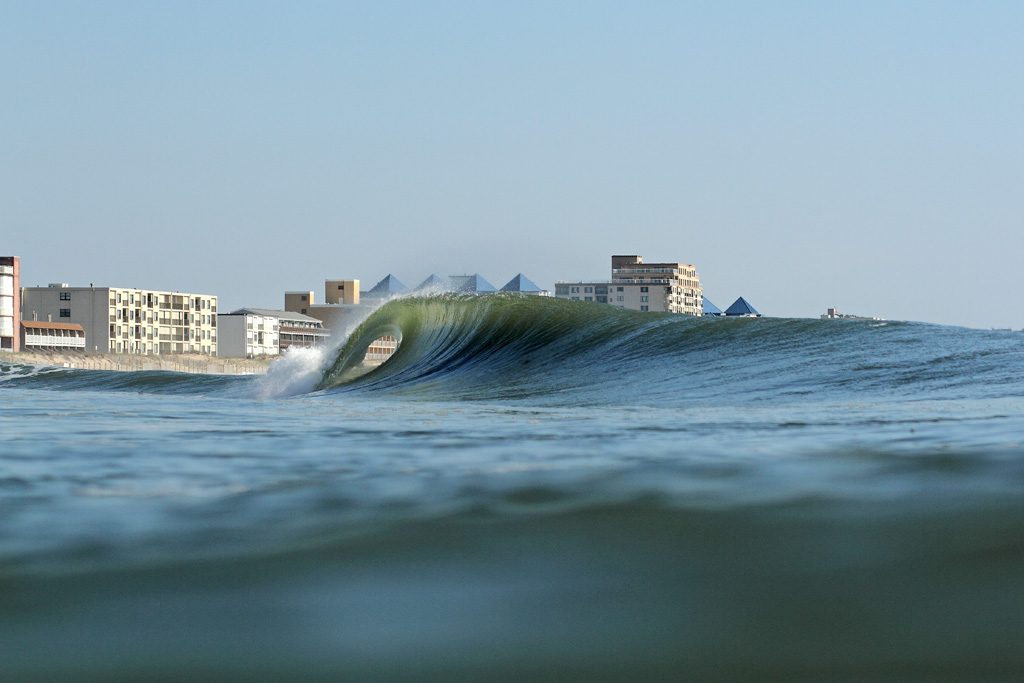 Maryland. Photo: Tyler Layton
Post-Memorial Day, this Ocean City lineup will be stuffed with waveriders. But just a few weeks ago, it was lonely as could be. God bless spring.
---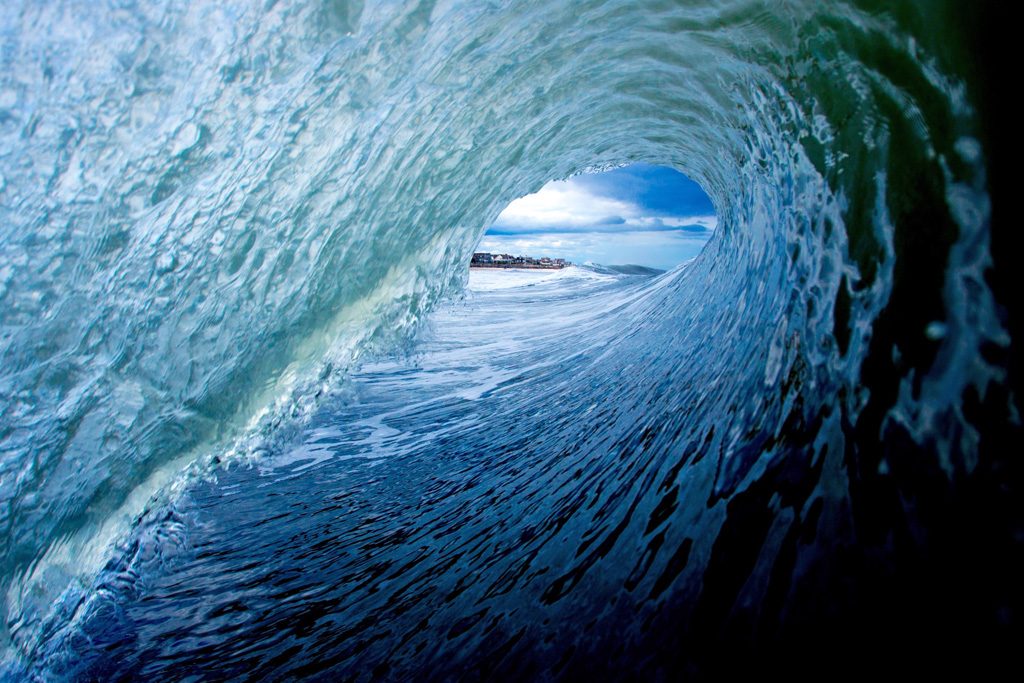 New Jersey. Photo: Ben Currie
Spend a few minutes with this stunning image and let the textures take your breath away. Sometimes surfers are just an extraneous part of the whole surf photo game.
---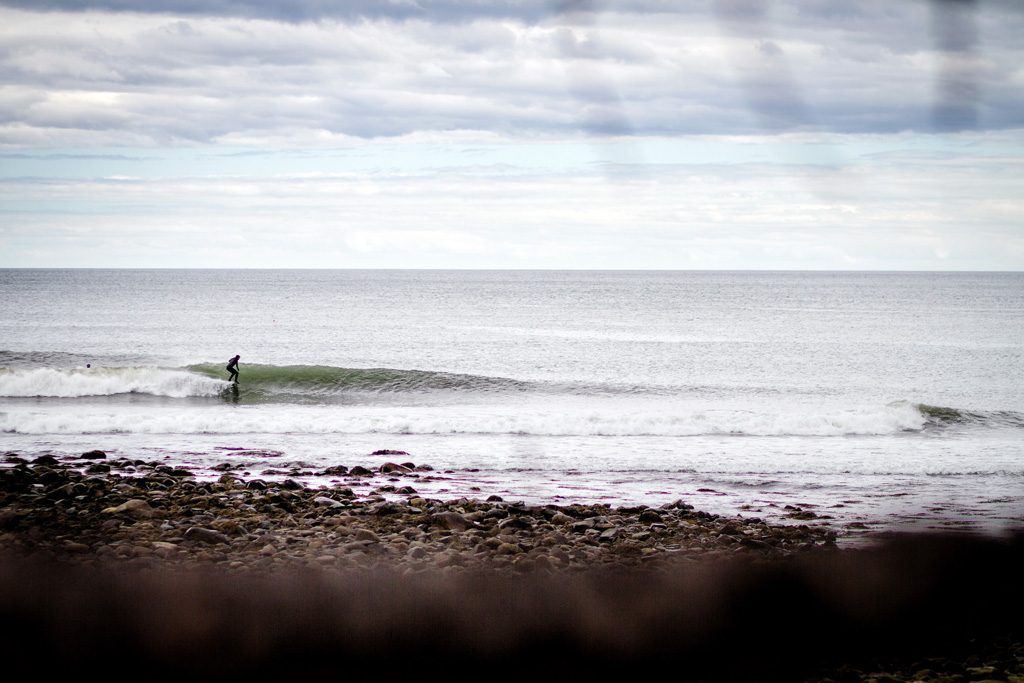 Nick Peverada, New England. Photo: Brian Thacker
And sometimes the presence of a lone cruiser can elevate a shot to the realm of iconic.
---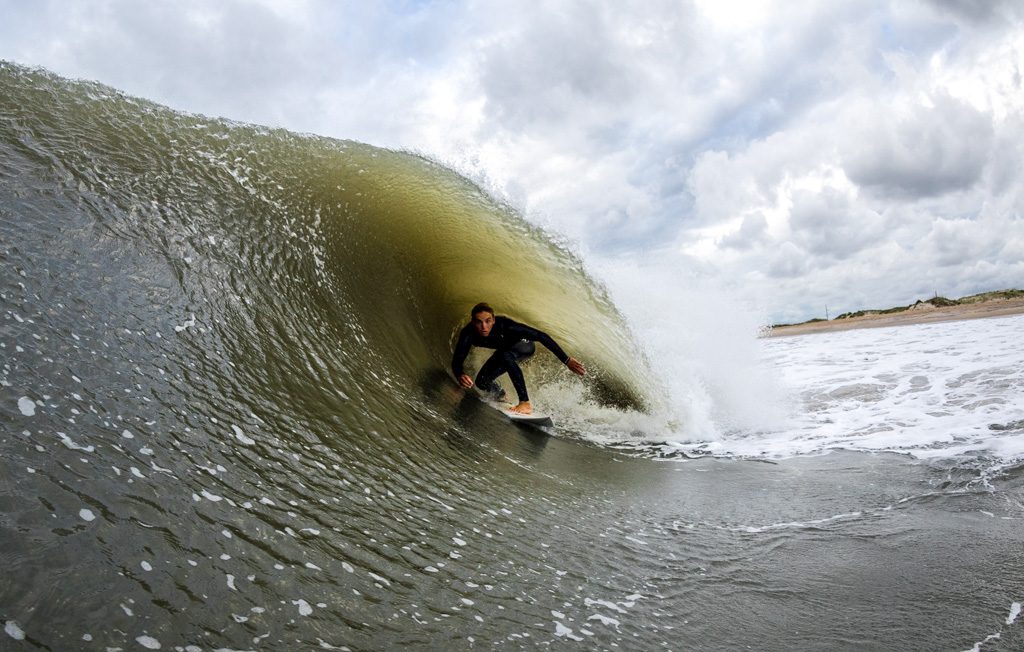 Stevie Pittman, North Carolina. Photo: Asher Nolan
After suffering a torn MCL and meniscus last year, Stevie Pittman is back — and according to his Hurley team manager Asher Nolan, surfing better than ever.
---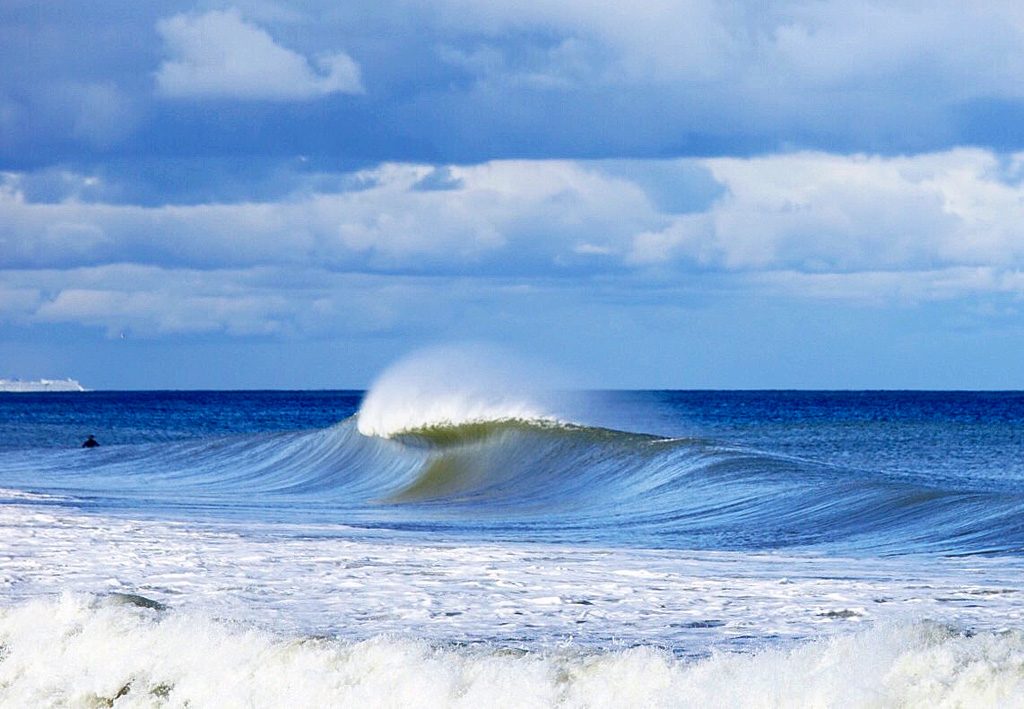 New Jersey. Photo: Joe Schondel
The best kind of blue crush…
---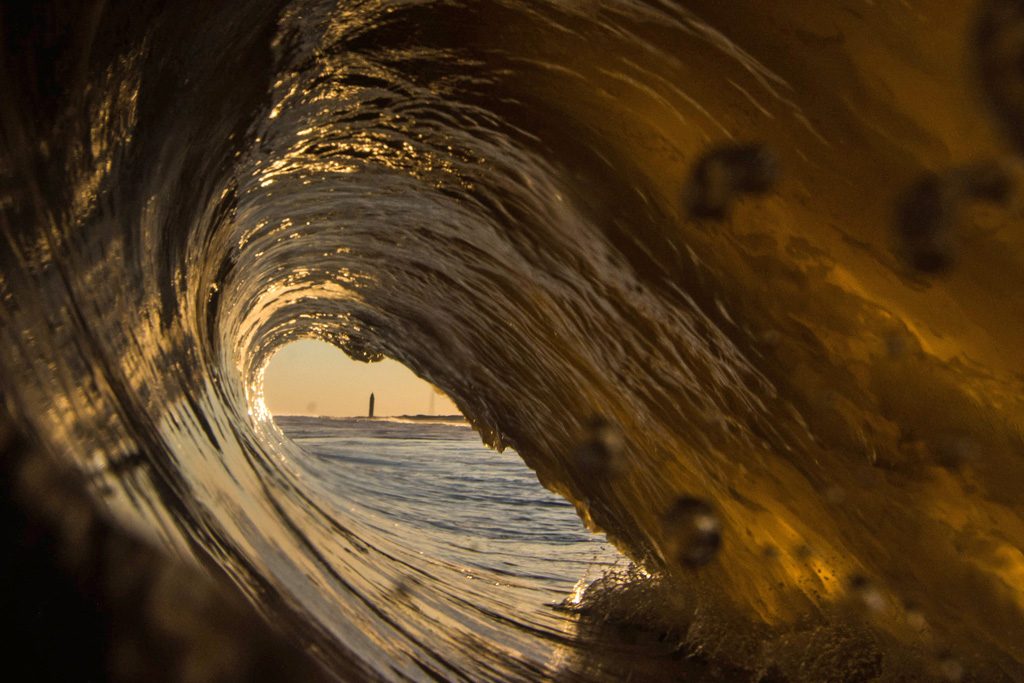 New York. Photo: Ron Walker
..And the tastiest version of mellow yellow on the market.
---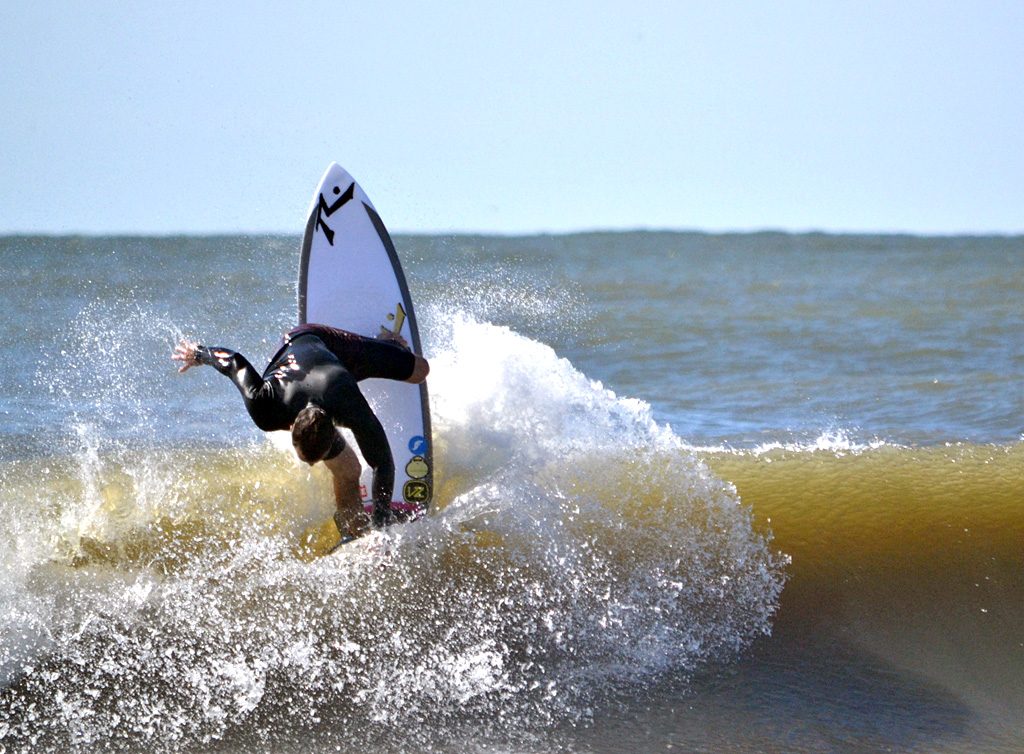 Blue Spivey, South Carolina. Photo: Derf Williams
Summertime presents the perfect opportunity to push the performance envelope on wide, fun surfboards. Blue Spivey got a pre-season practice in a few weeks ago in the Palmetto State.
---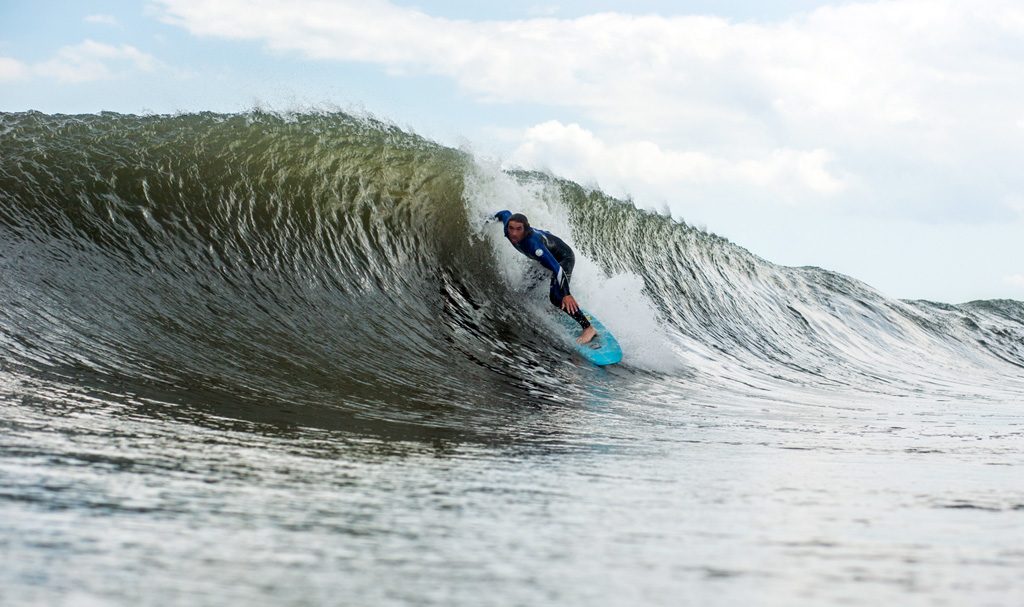 Danny Jones, New Jersey. Photo: Kyle Gronostajski
Like the angle of attack Mr. Jones is taking here? Just wait until you see the end result in one of ESM's upcoming issues.
---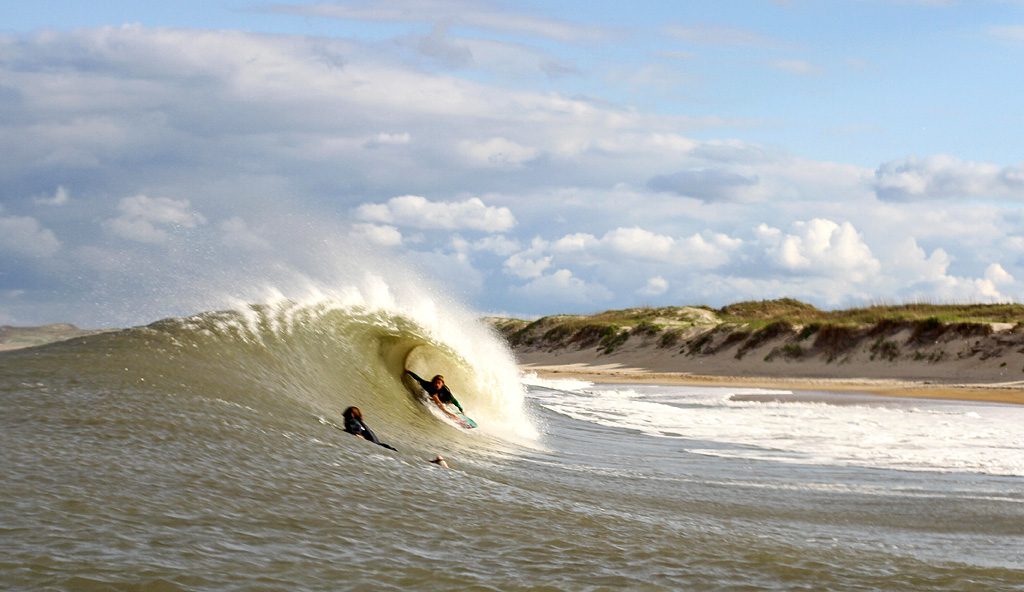 Quentin Turko, North Carolina. Photo: Raven Lundy
Does it get any better? In our minds, it most definitely does not.
---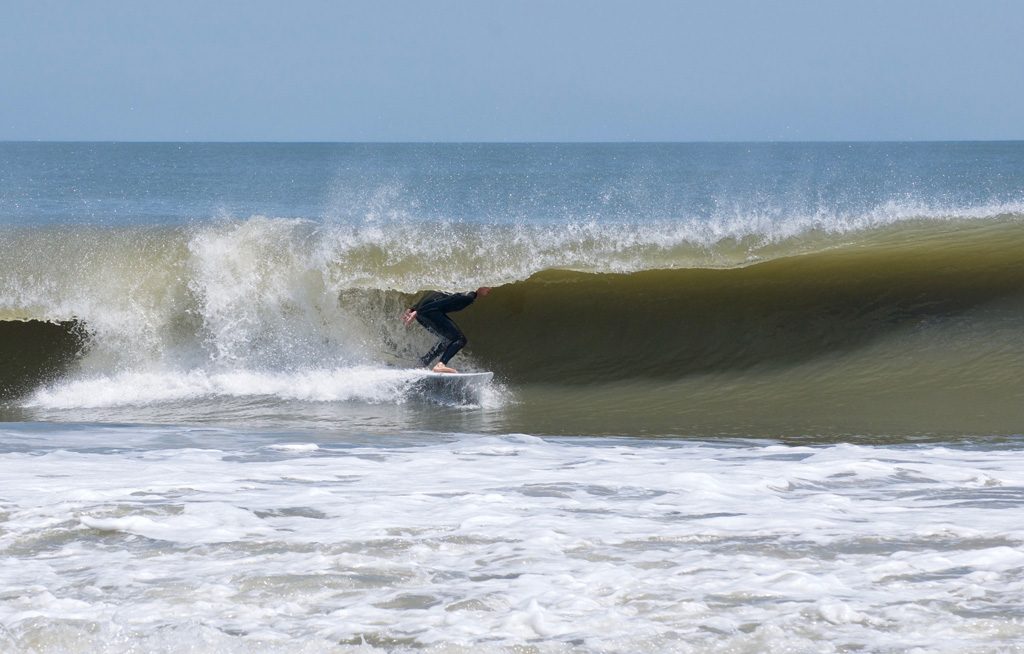 Brian Eckert, Delaware. Photo: Courtney Eckert
The Delaware shorebreak dance is a deceivingly elaborate one — and although Brian Eckert is new to our radar, it appears he can perform it as well as anyone.
---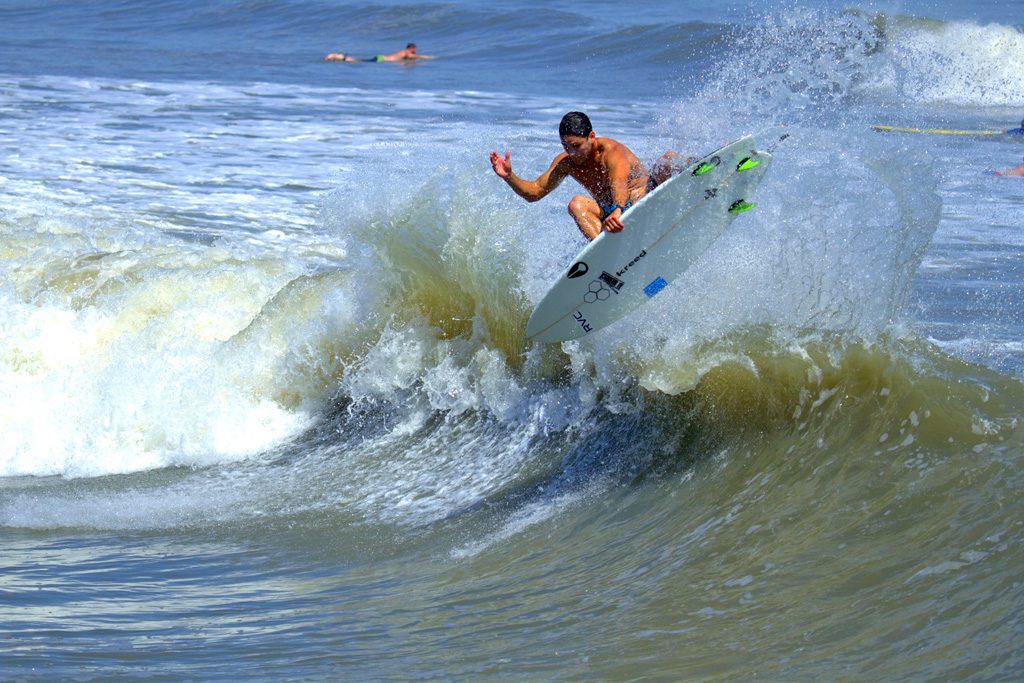 Gabe Prusmack, Texas. Photo: Rob Henson
Out Texas way, hardcore locals like to say, "Don't forget the Alamo." We say, "Don't forget about the Lone Star State's potential for fun spring surf."
---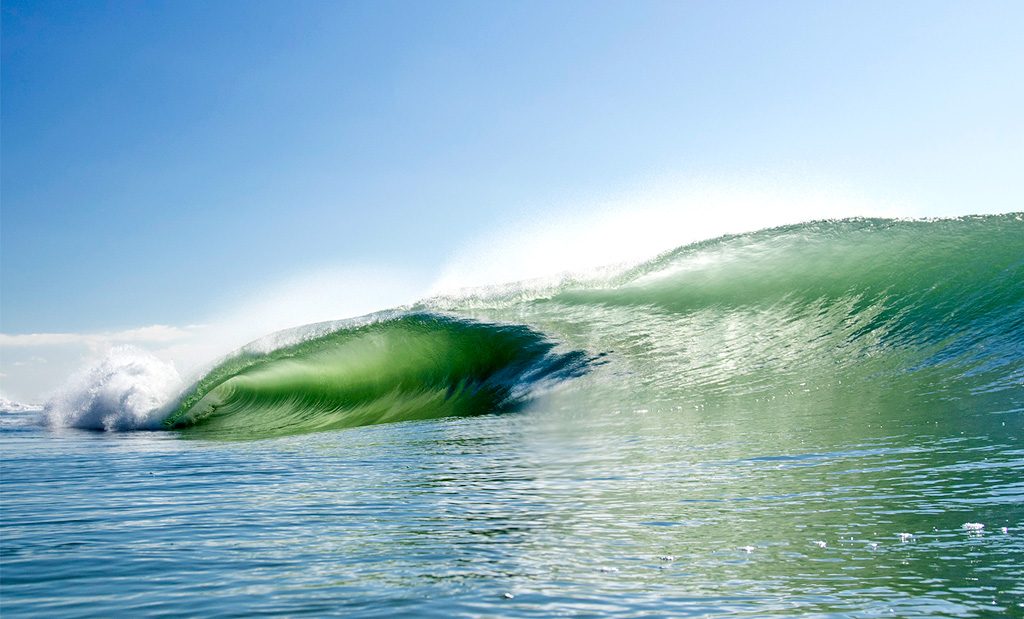 New Jersey. Photo: John Gilman
If you had caught this wave, you would have definitely gotten slammed. But we bet you would have had a fun time doing it.
---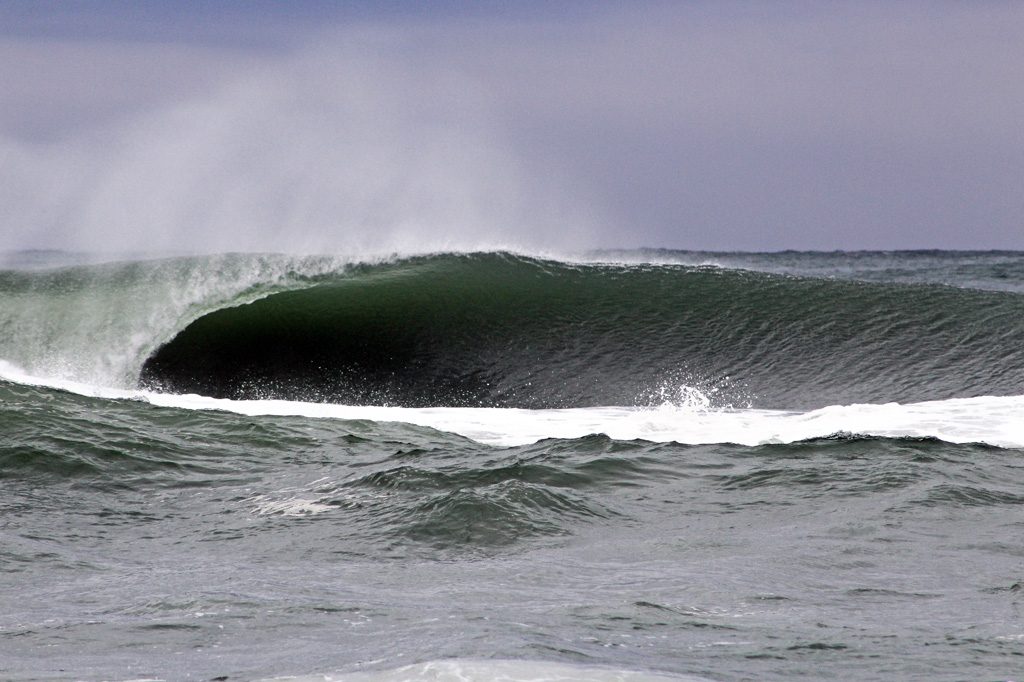 Florida Panhandle. Photo: Steven Defayette
Normally, we like a little scale for our empty waves. But the razor-edge lip of this Floribama grinder makes its power self-evident.
---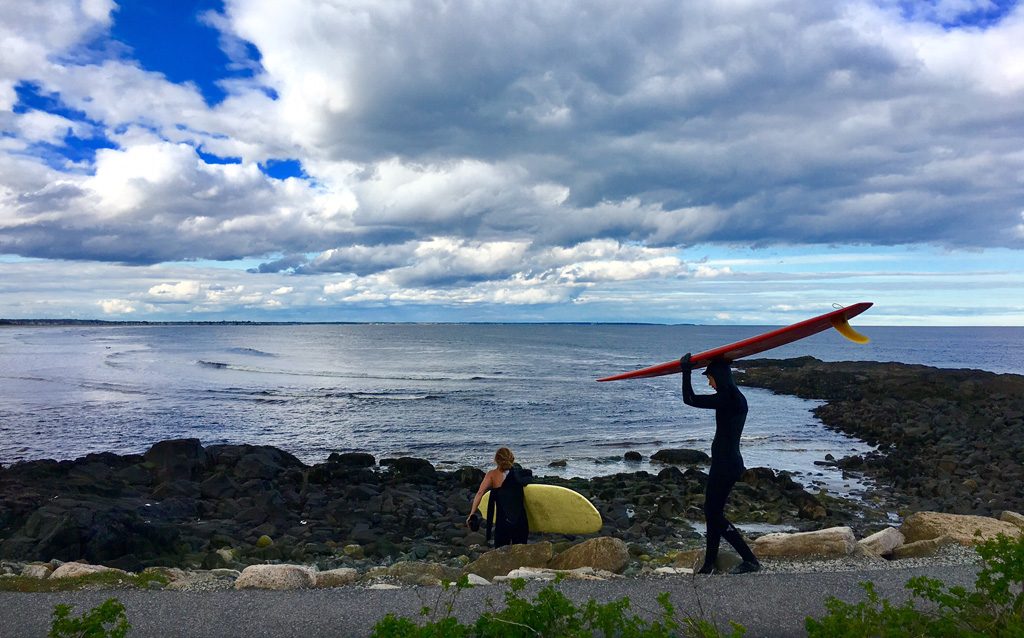 Maine. Photo: Jim Ready
There wasn't a lot of bone-shaking power evident in this New England lineup. But we still bet these two had a blast.
---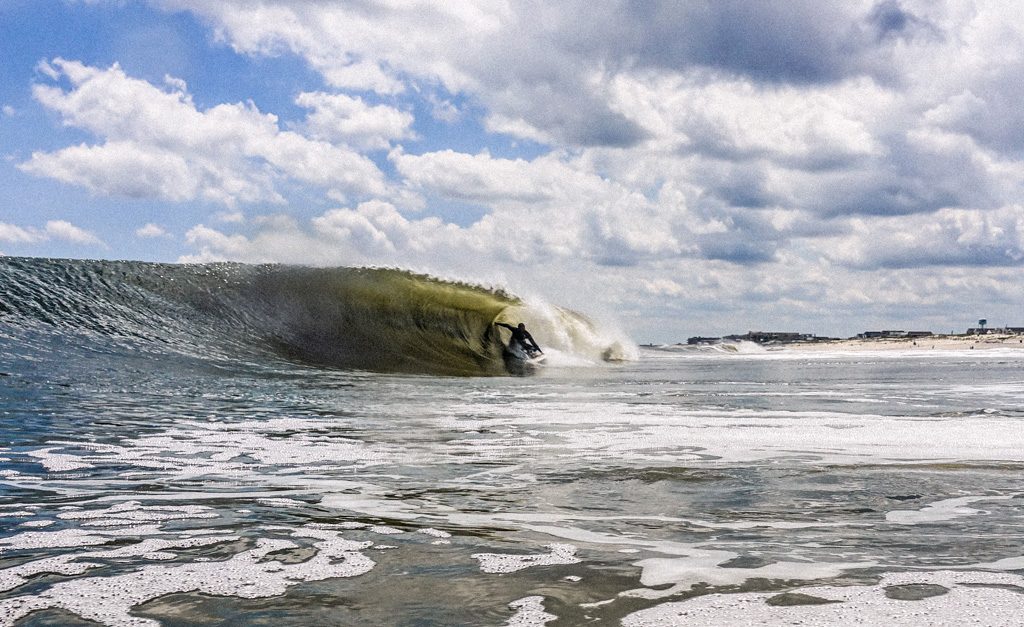 Joey Pinheiro, New Jersey. Photo: Russell Roe
Grab and go, pre-Memorial Day style.
---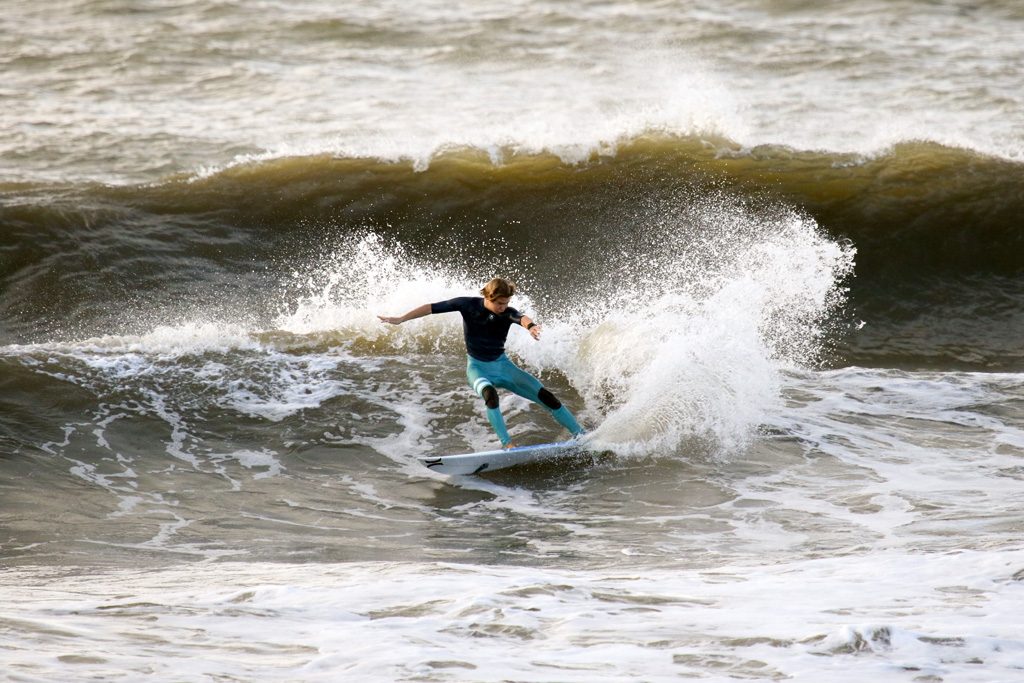 Dylon Weeks, North Carolina. Photo: Jordan Nason
"Dylon won his division at ESA Mid-Atlantic Regionals, and he followed up with me to shoot the next week," Jordan Nason says. "Even though the wind was on it and the sun was hiding in the clouds, we made the most of it. Dylon seems like a real solid kid who will go places in life. Very respectful and humble and a hard worker with great natural talent."
---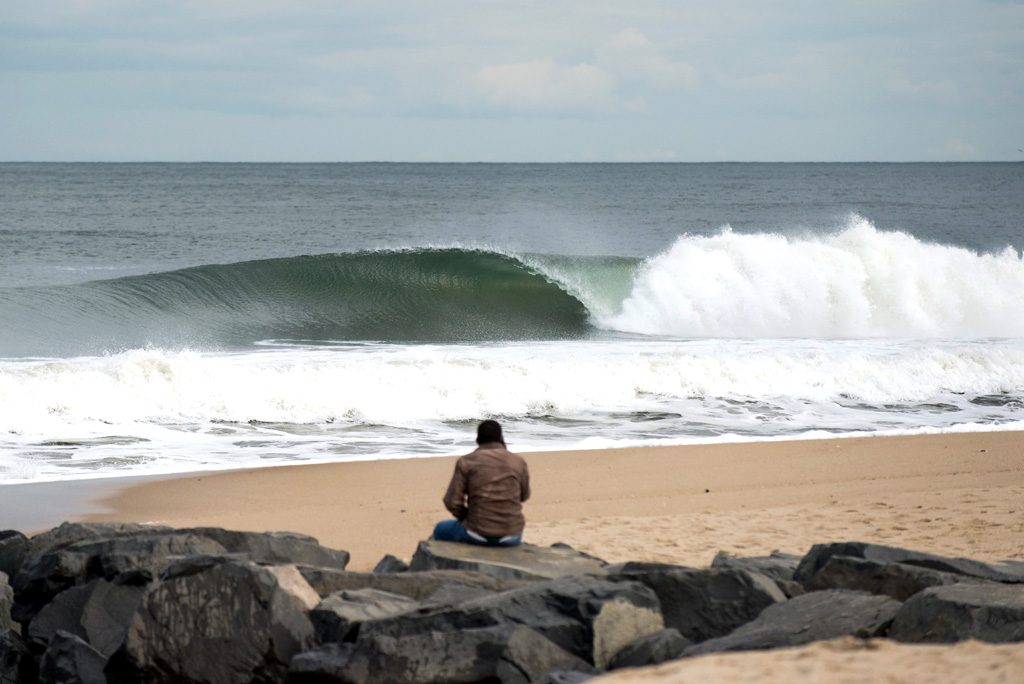 New Jersey. Photo: Cory Ransom
In this crazy day and age, we could all use a contemplative moment. Rest, relax, and repeat, friends.
---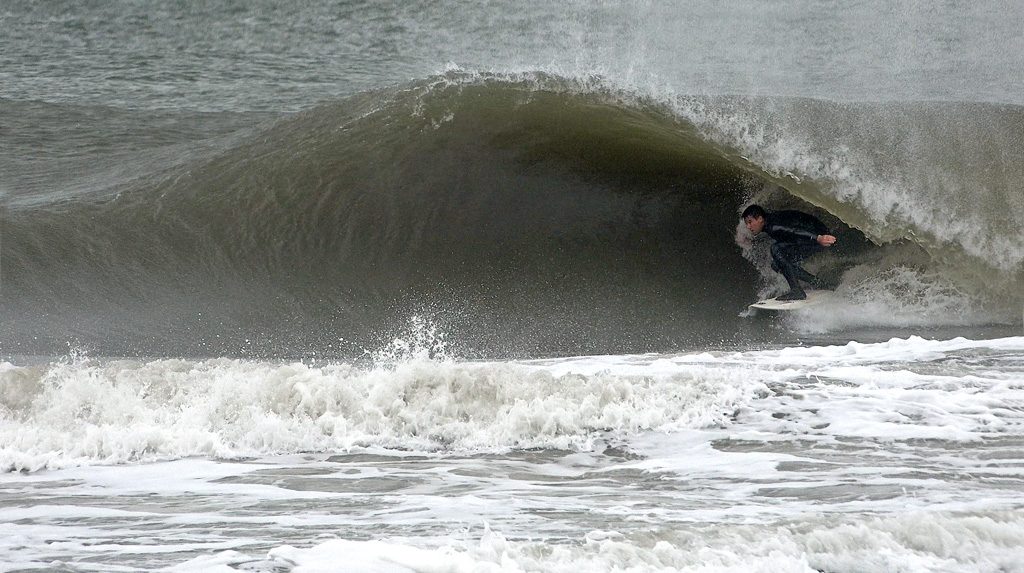 Tom Bracht, Delmarva. Photo: Stan Bracht
Talk about a grower, not a shower. Just another reminder of Delmarva's raw power, even on not-so-big swells.
---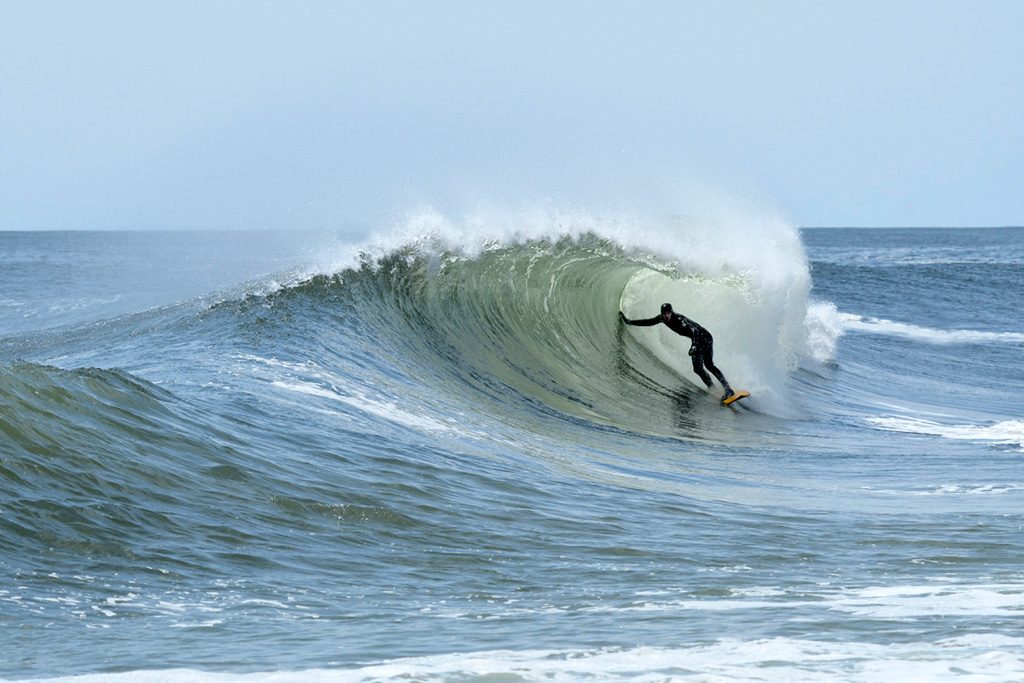 Mark Gilmartin, New Jersey. Photo: Mary Dunham
Mary Gilmartin is best known for us prowess in big waves, but he can make the wide ones count just as much as the tall ones.
---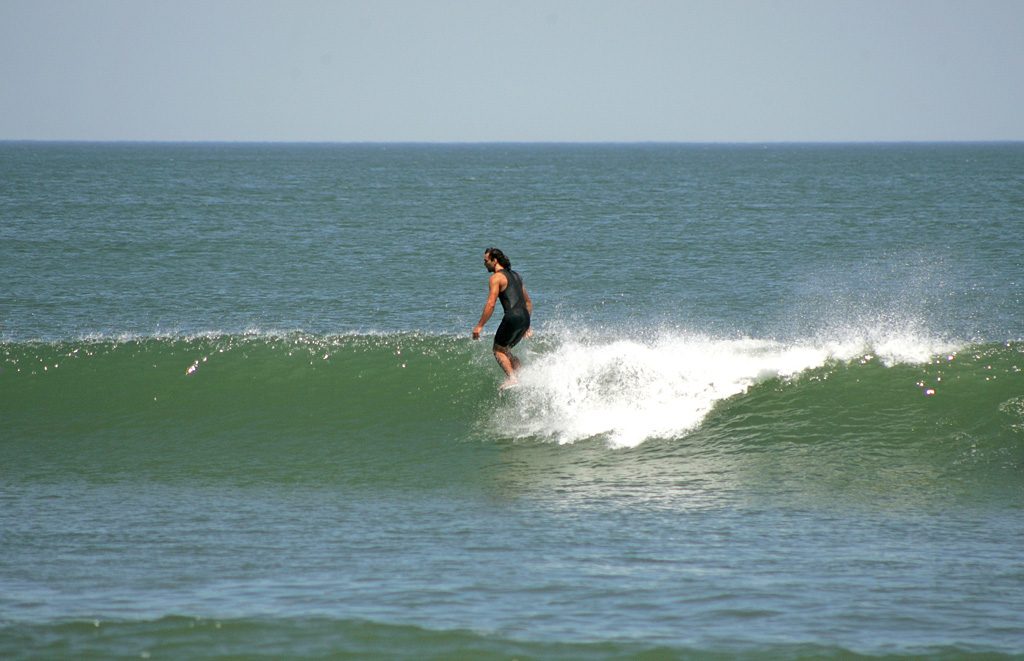 Evan Micele, Virginia Beach. Photo: John Declan Mactavish
Talk about setting up a perfect section — style, trim, and positioning don't get much better.
---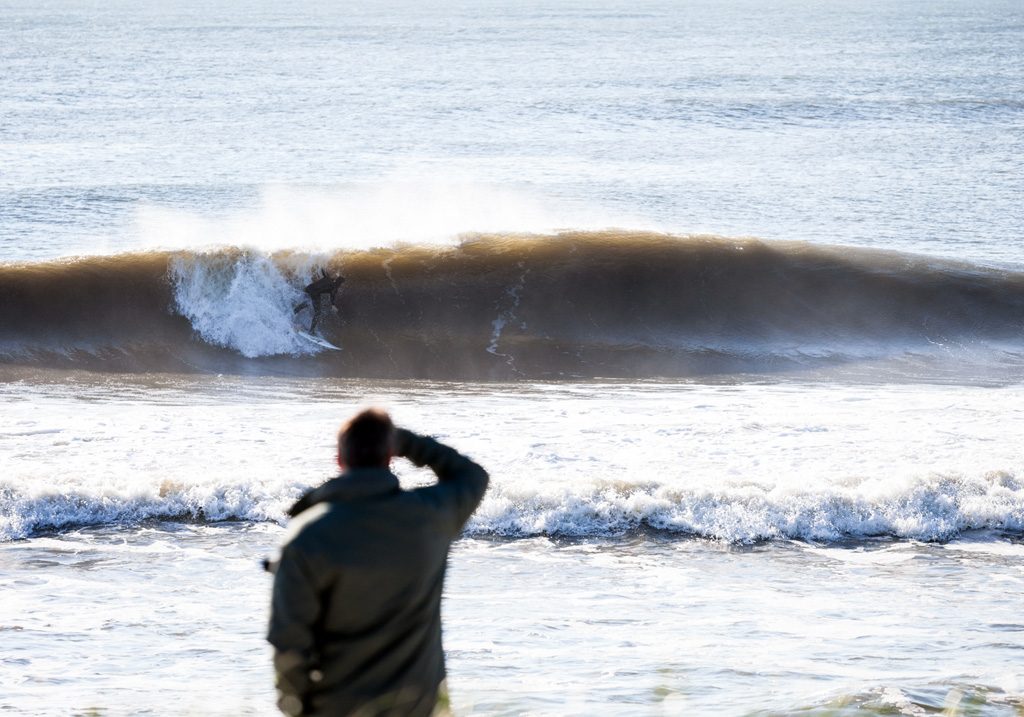 Andrew Gesler, New Jersey. Photo: Shawn Casey
When New Jersey's barrels get a little more manageable, it gives guys like Andrew Gesler the chance to push their back-door luck. Do you even have to ask whether he made it?
---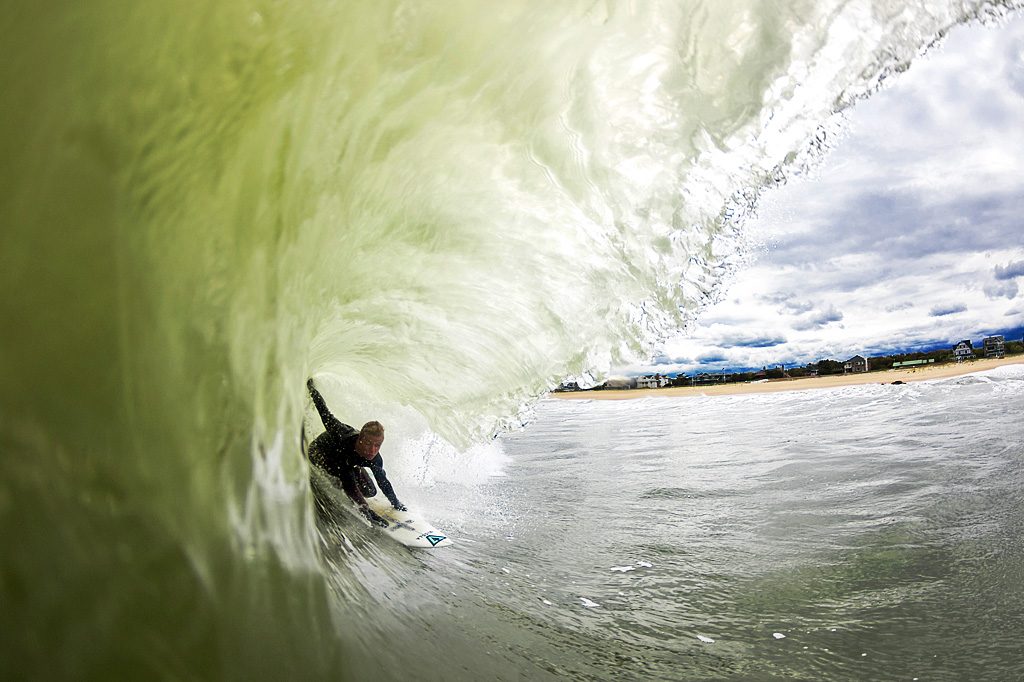 Jude Clark, New Jersey. Photo: Ryan Mack
Speaking of deep Garden State barrels…
---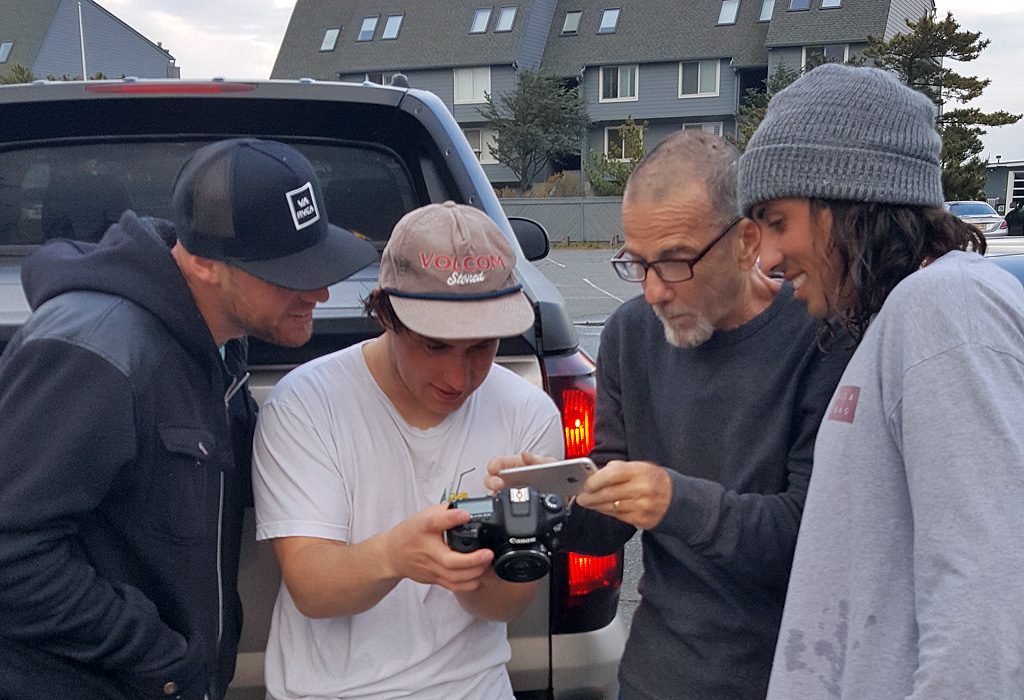 Alex DePhillipo, Ryan Mack, Dick "Mez" Meseroll, and Rob Kelly, New Jersey. Photo: Bruce Chrisner
…Just wait until you see the frontside banger that Ryan Mack bagged of Jude Clark this very same session.
---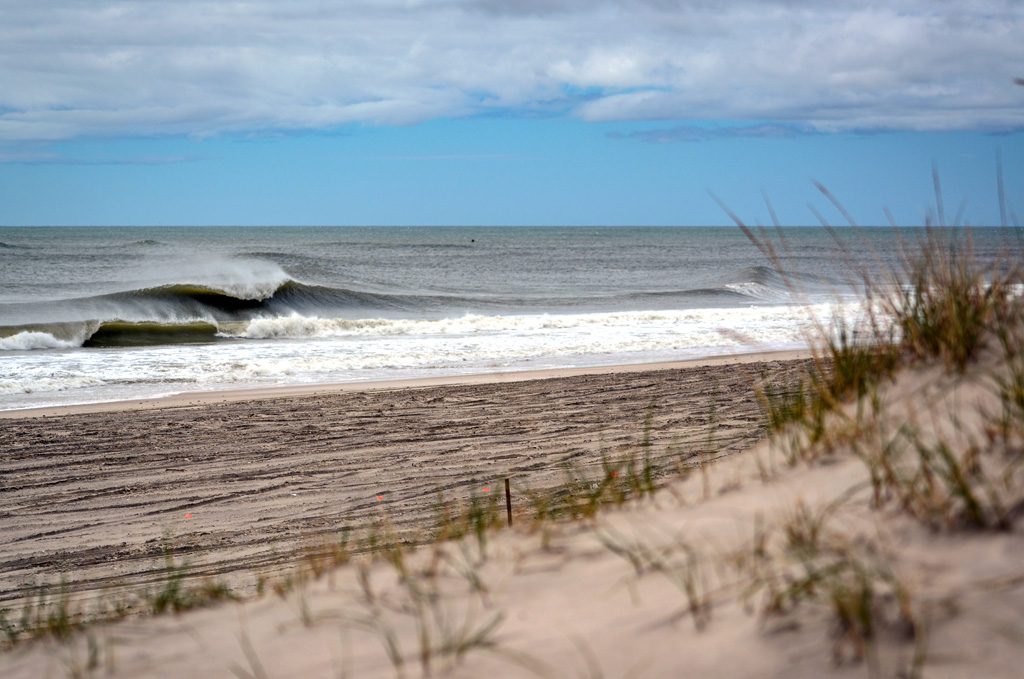 New York. Photo: Finbar Smith
The windswept days of winter are over — but the Empire State gave us one last glimpse of what we're saying goodbye to for next few months.
---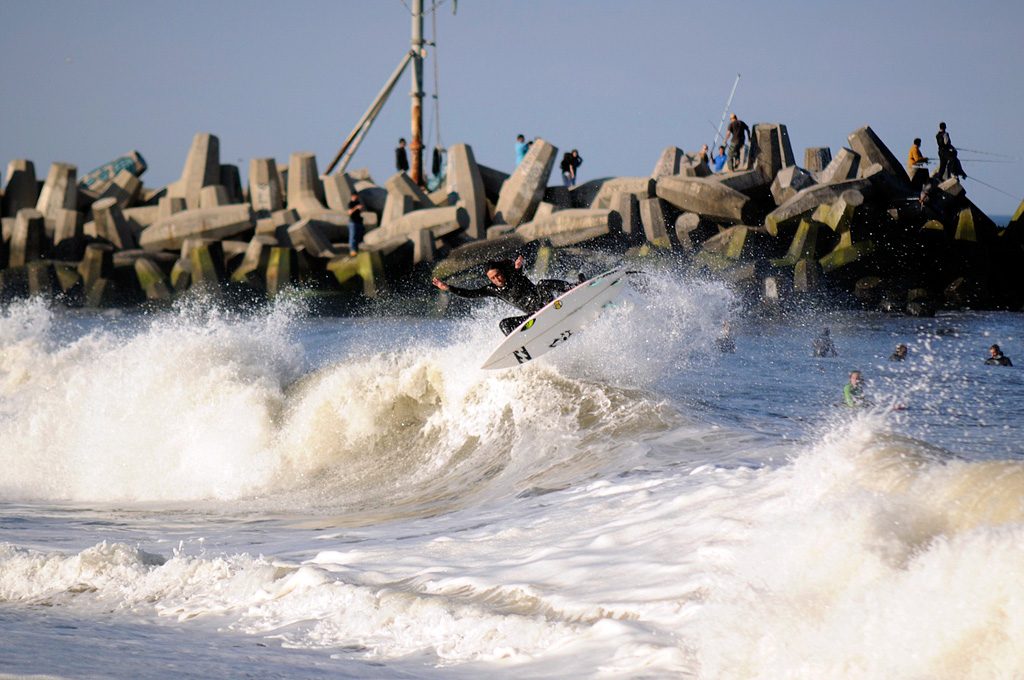 Rob Kelly, New Jersey. Photo: Bruce Chrisner
Even when the summer crowds do descend on the Jersey Shore, nobody is better at navigating them than Rob Kelly.
---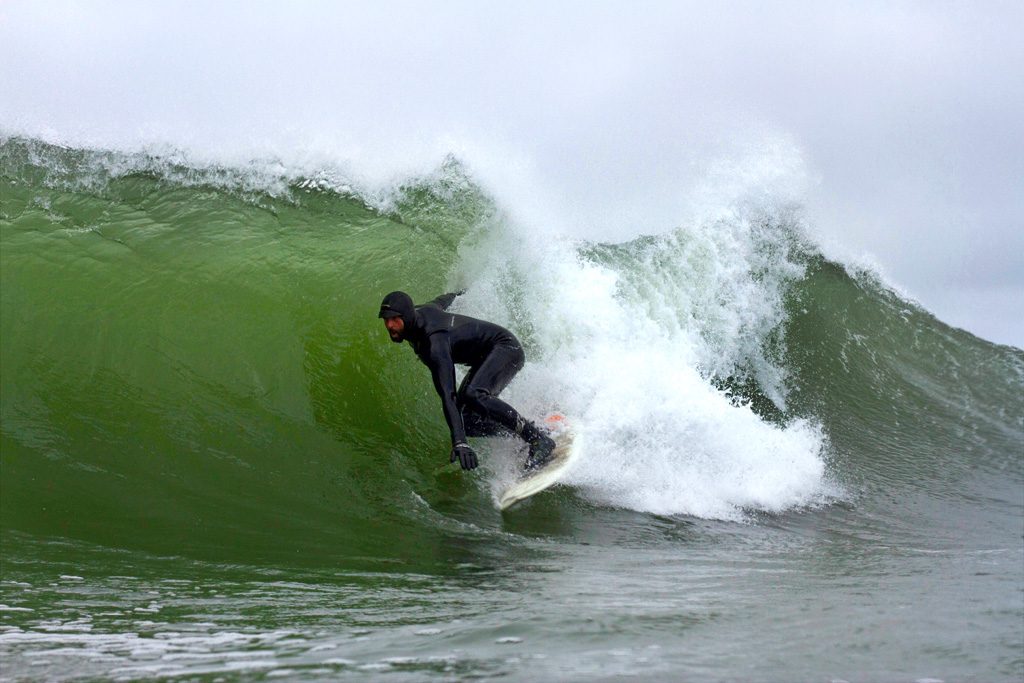 Matt Milleman, New England. Photo: Matt Czuchra
Capturing the unfiltered energy of this New England slab is tough. But Matt Milleman did his best to reward photographer Matt Czuchra for putting himself in harm's way to capture this tight angle.
---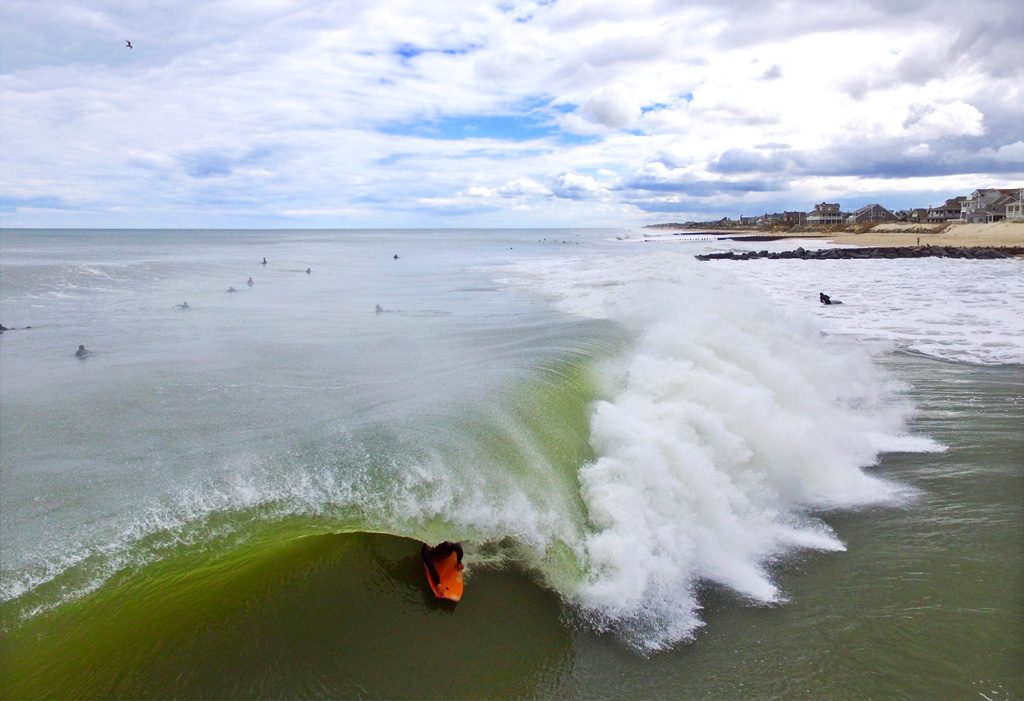 New Jersey. Photo: Leo Schnappauf
Speaking of unique angles, Leo Schnappauf continues to put his drone in some deceptively challenging places. When's the last time you could enjoy one lucky soul's perfect placement AND the entire lineup up the beach?
---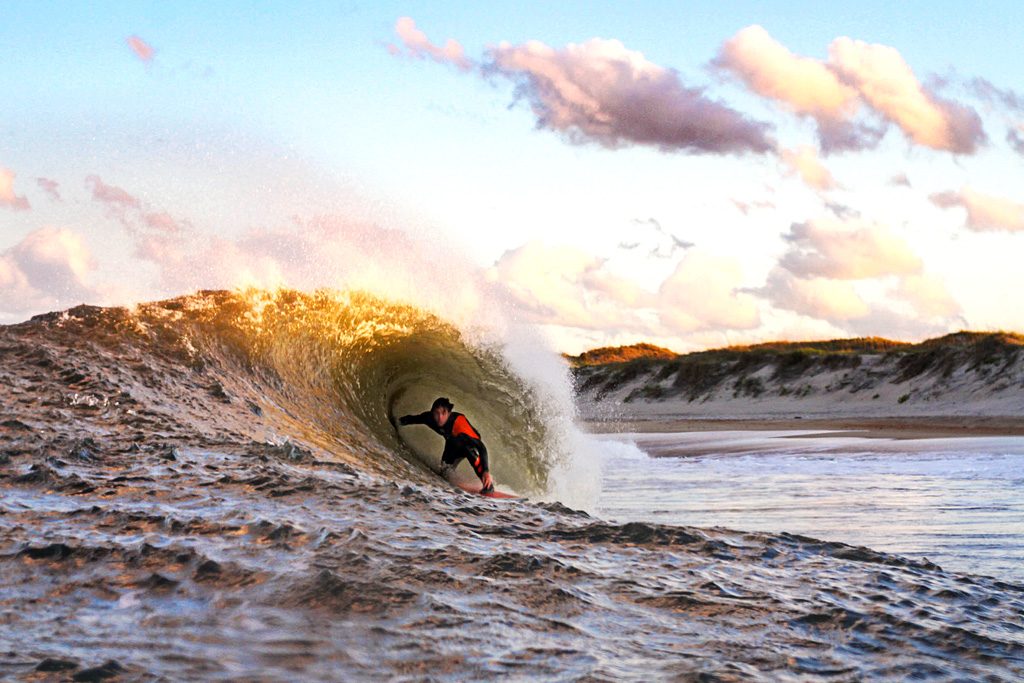 Raven Lundy, North Carolina. Photo: Patrick Duggan
If this angle looks nearly identical to the one of Quentin Turko included earlier in this gallery, that's because it is — Raven Lundy just handed the camera off to Patrick Duggan so he could get a few pits of his own.
---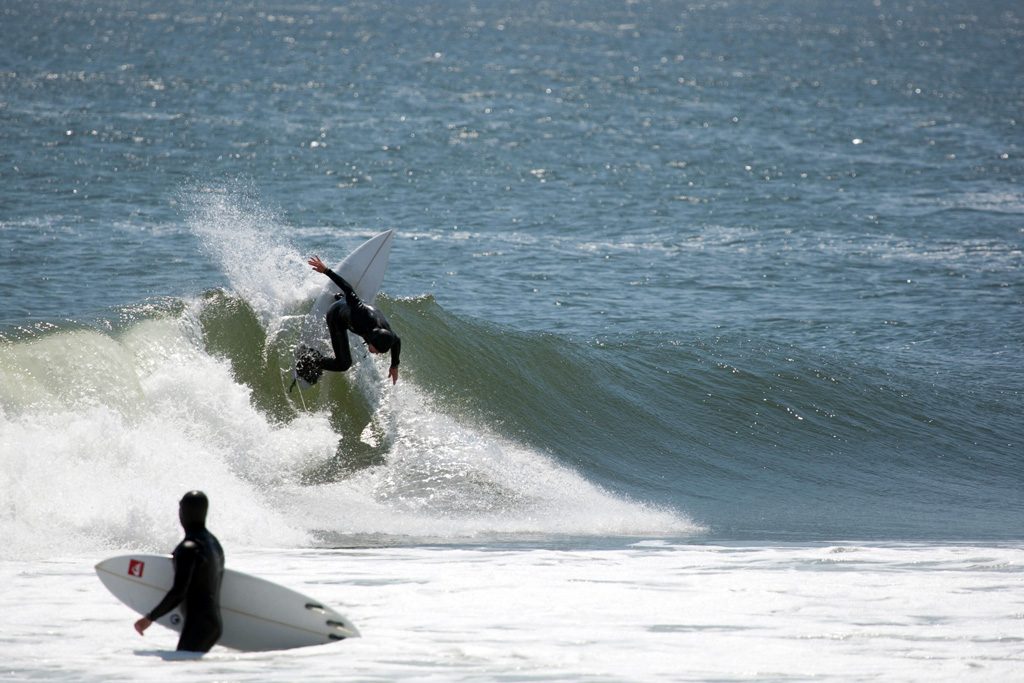 PJ Raia, New Jersey. Photo: Mike Incitti
Ten years ago, this kind of backside hit would have been considered a standard shot. But today, when everyone's gaga for gaping barrels, it's rare to see a good solid power turn. PJ Raia, putting all his strength conditioning to good use.
---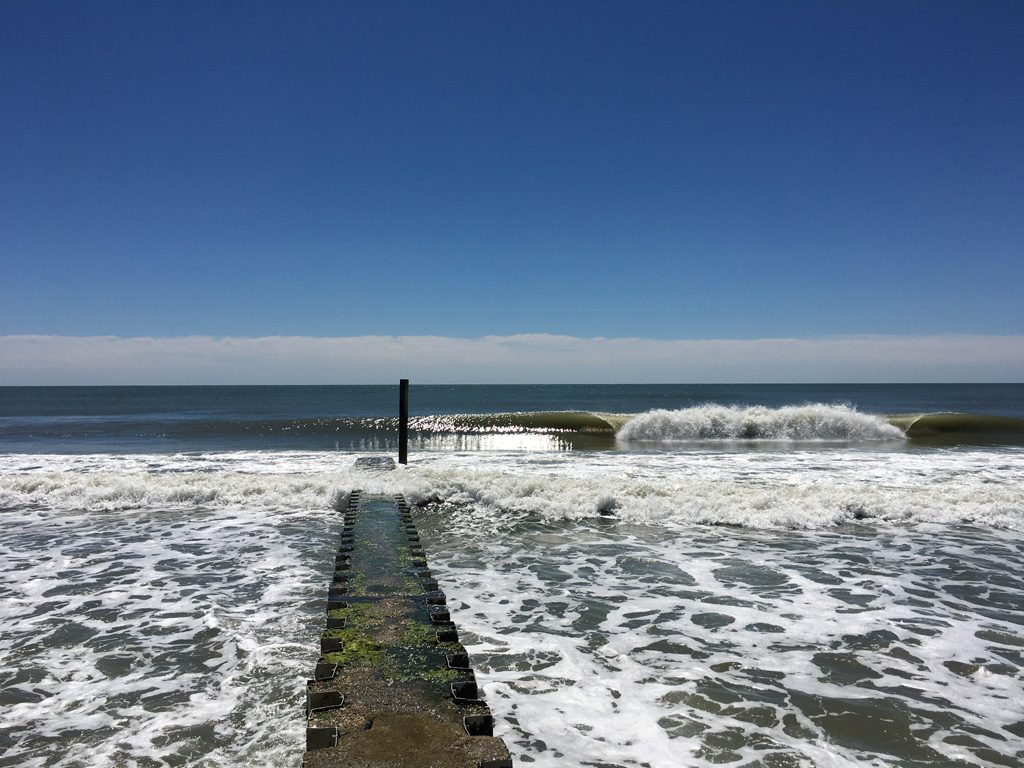 South Carolina. Photo: Chris Hoeveler
It might not be that big, but with spring giving way to summer in the Lowcountry, South Carolina surfers were probably ecstatic over this glassy session.
---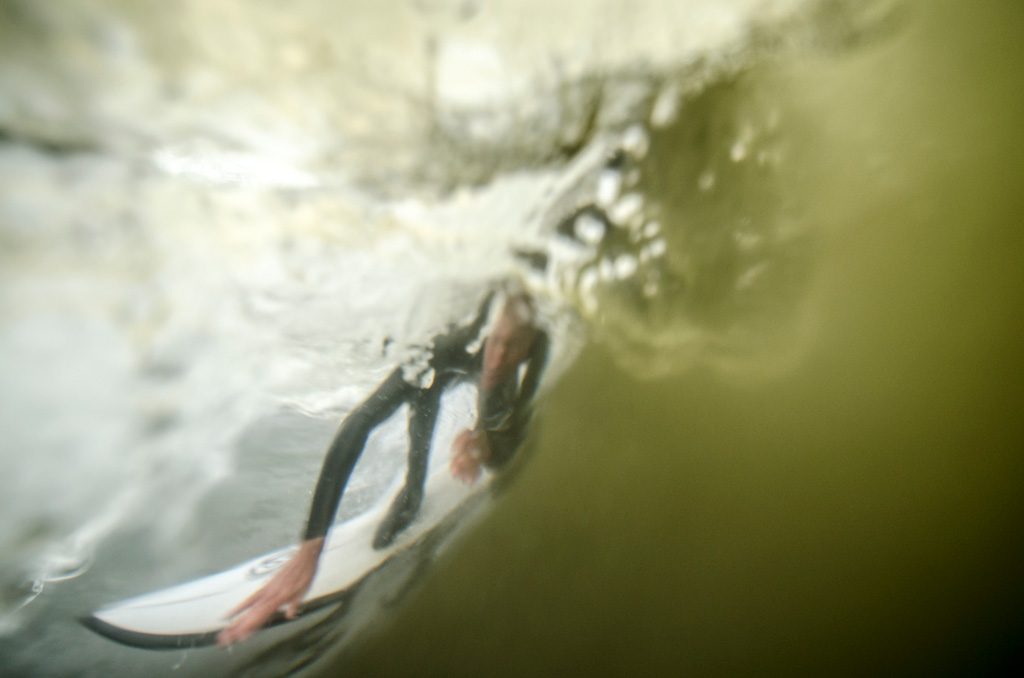 Andrew Baumgartel, New Jersey. Photo: Dan Przygocki
From a visual perspective, we were just as ecstatic about this amazing over/under shot as photographer Dan Przygocki was. Talk about pure photographic magic.
---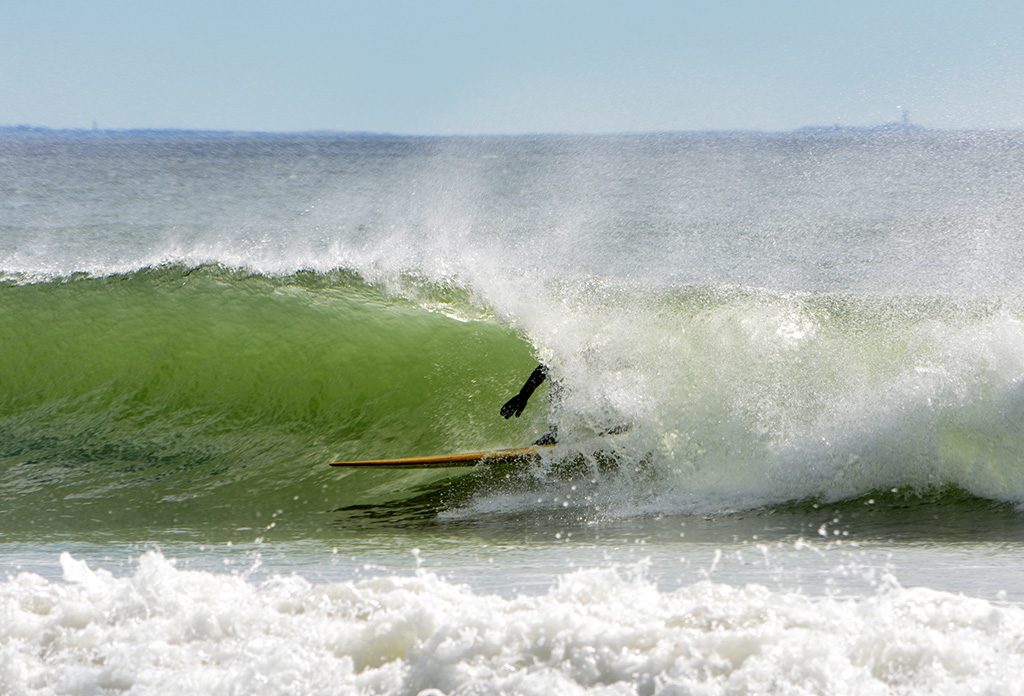 Jason Alix, New Hampshire. Photo: Ralph Fatello
Ask Granite State mainstay Ralph Fatello about how good it's been for the last few months and he'll bust out his scientific notes about 2017's "run," identified as any surf session that registers above waist-high. Jason Alix made the most of this small but fun day.
---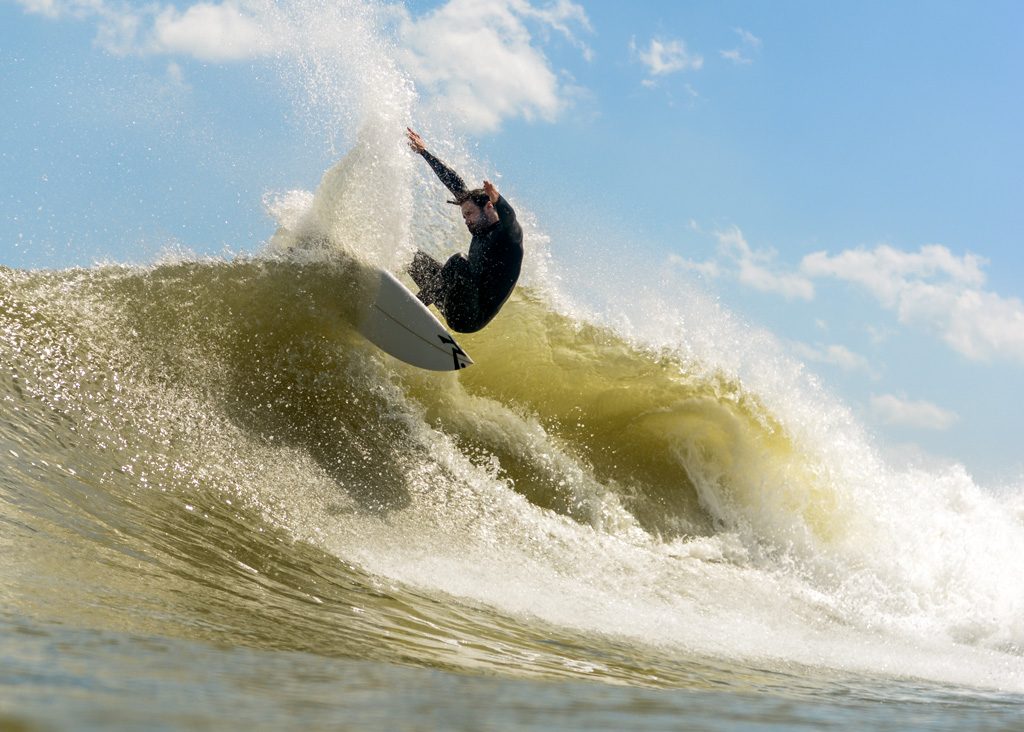 Luke Ditella, New Jersey. Photo: Tim Torchia
Foresight, angle of attack, and sheer execution — the three most crucial components of Luke Ditella's perfectly placed top turn.
---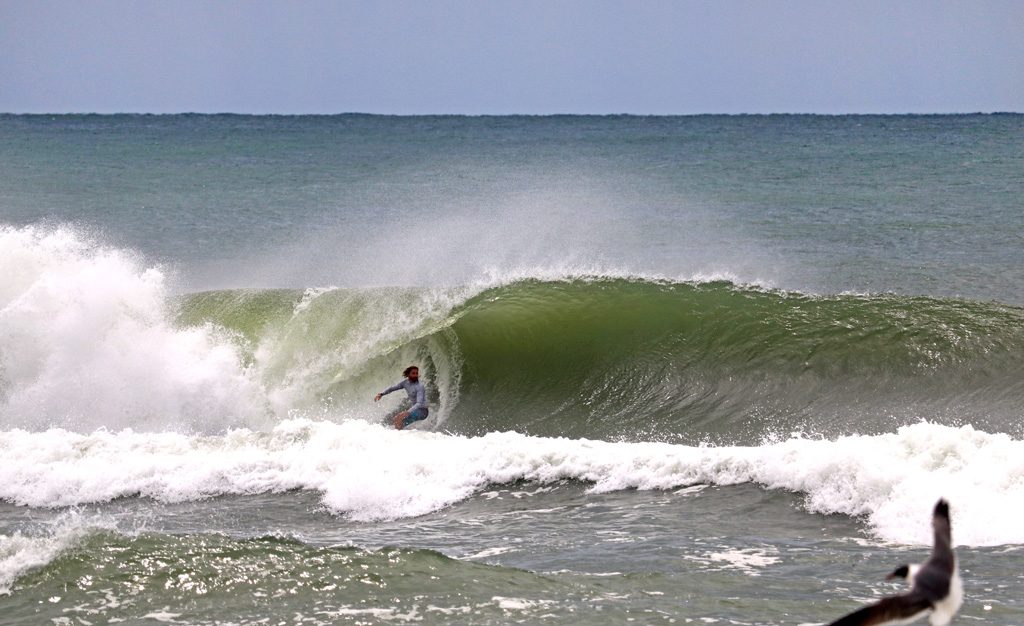 Dylan Sims, Florida Panhandle. Photo: Katelyn Smith
International adventure or right in the backyard? Without the caption, we bet you'd opt for the former instead of the latter.
---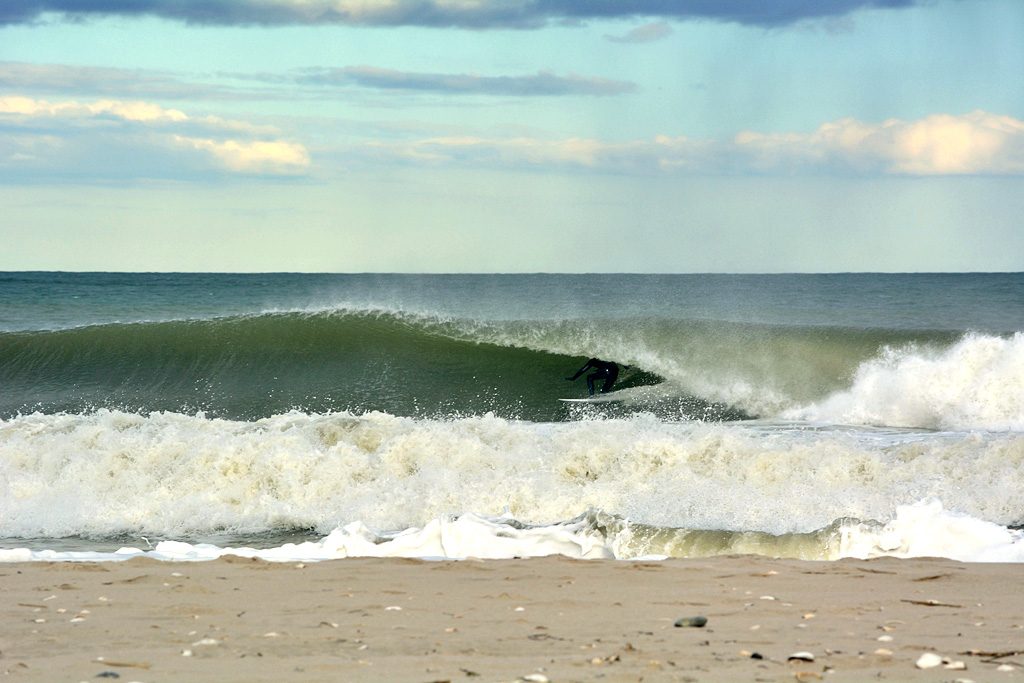 Tim Giglio, New Jersey. Photo: Thomas Larney
The sections might not line up this perfectly in New Jersey for some time, which means Tim Giglio and Thomas Larney will remember this one for a while.
---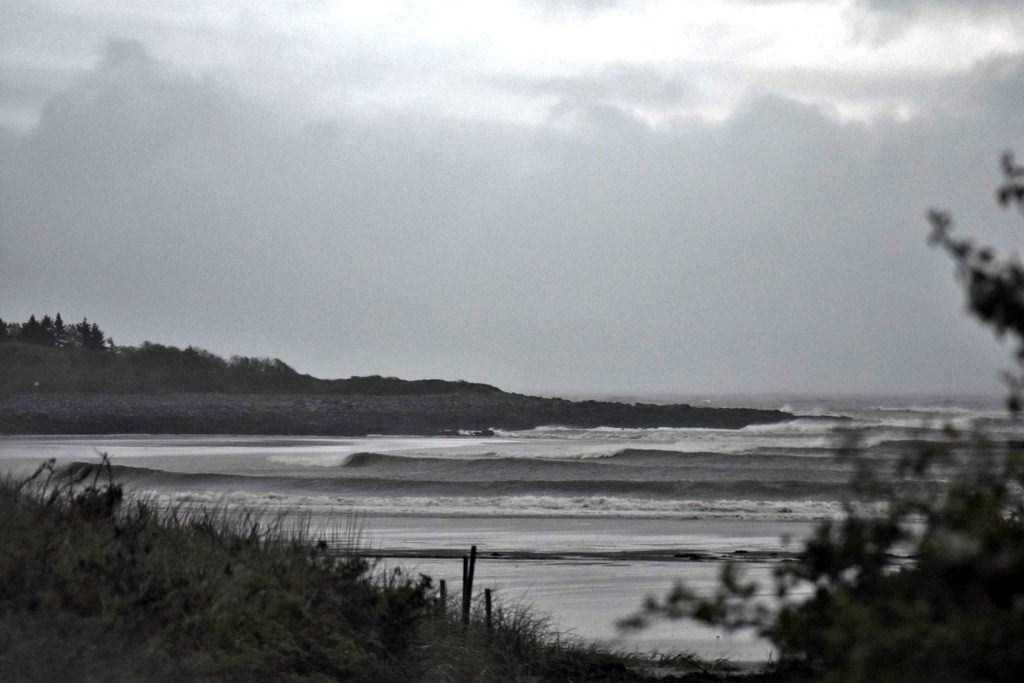 New England. Photo: Eric Belanger
Up north — like way north — just last week. How long would it take you to suit up?
---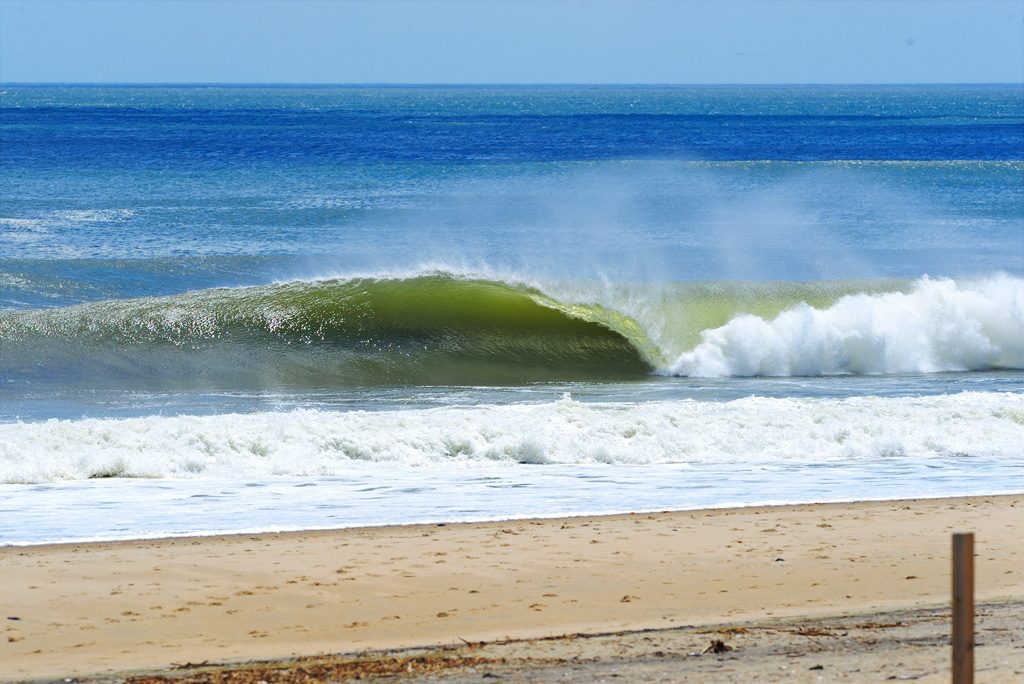 New Jersey. Photo: Bill Brooks
And finally, a good solid user-friendly New Jersey barrel. What more could you ask for in the merry month of May? Here's to more still to come in June…
---
[template id="412″]