The month of June is usually one of the slowest on the East Coast — but not in 2017, when consistent swell graced every inch of our coastline, from the Gulf of Mexico to the Caribbean to Canada and beyond, from June 1st all the way to June 30th. And on those rare days it went totally flat, international Southern Hemisphere options abounded, with Rightside surfers decamping for Mexico, Nicaragua, Africa, Fiji, the Mentawais and more. The final result? One of our most diverse swell galleries of the year. As Thomas Merton once said, "Happiness is a matter of balance and order and rhythm and harmony." Enjoy the flow of the following 30 photos, and keep your fingers crossed for the remainder of July…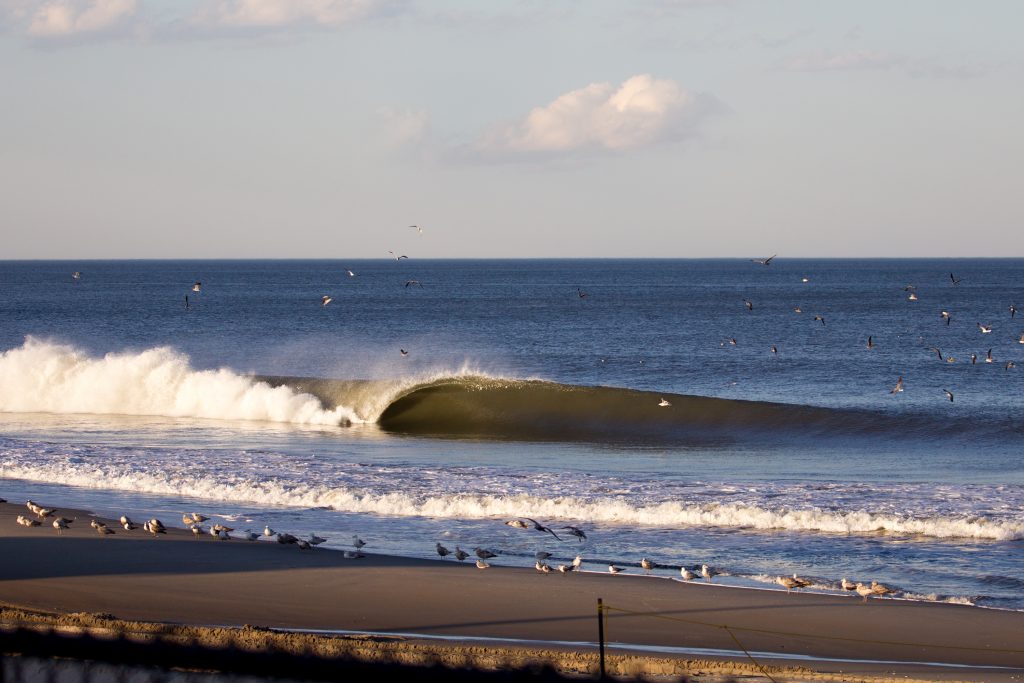 New Jersey. Photo: Ben Currie
The month of June sure started strong — here's June 1st in the Garden State, with nobody but the birds around to enjoy it.
---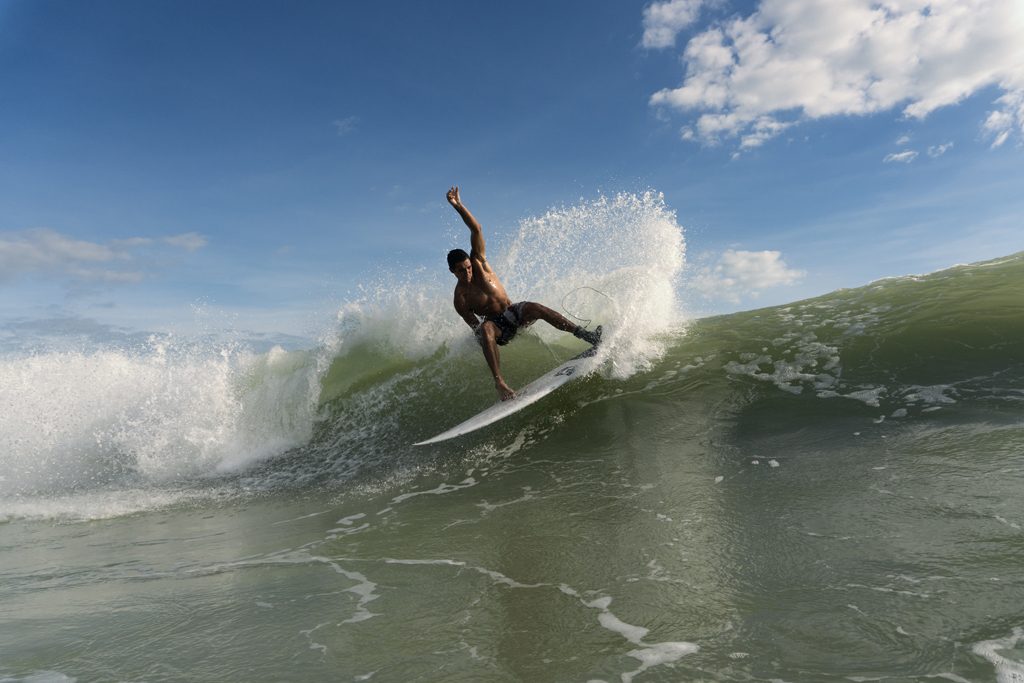 Matty Lopez, Florida Gulf Coast. Photo: Mo Lelii
All Gulf of Mexico eyes were focused on Tropical Storm Cindy's swell at the end of the month, but at the beginning, Matty Lopez and Mo Lelii teamed up for a fun westside session.
---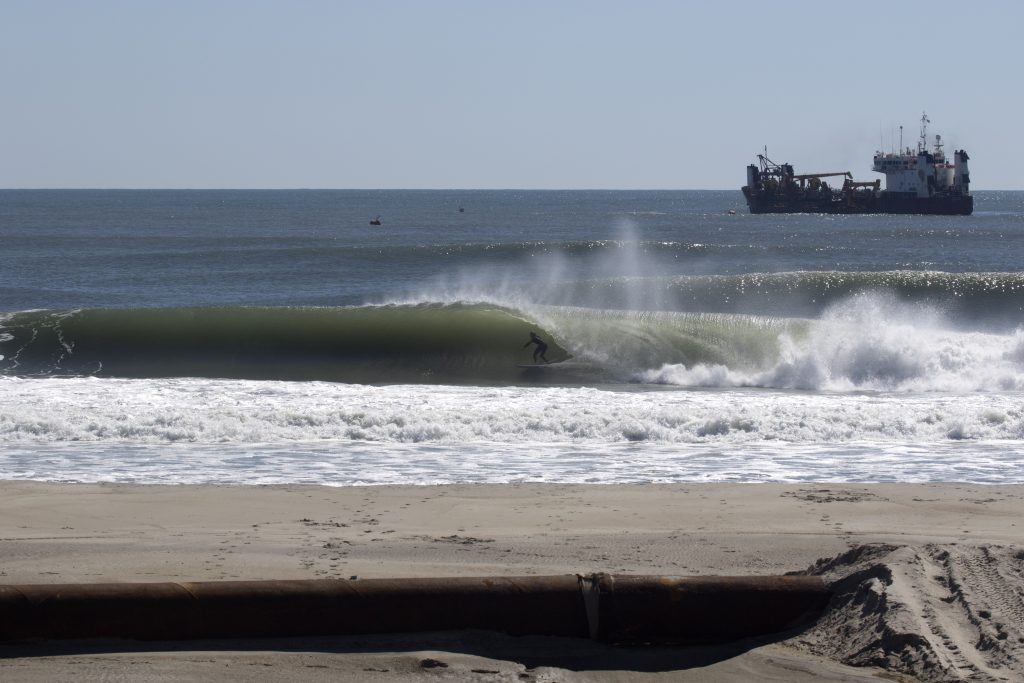 Jay Firuta, Outer Banks, North Carolina. Photo: Bob Hovey/DVO
We hear a certain beach renourishment project in a certain Outer Banks town has produced a certain sandbar of epic proportions…
---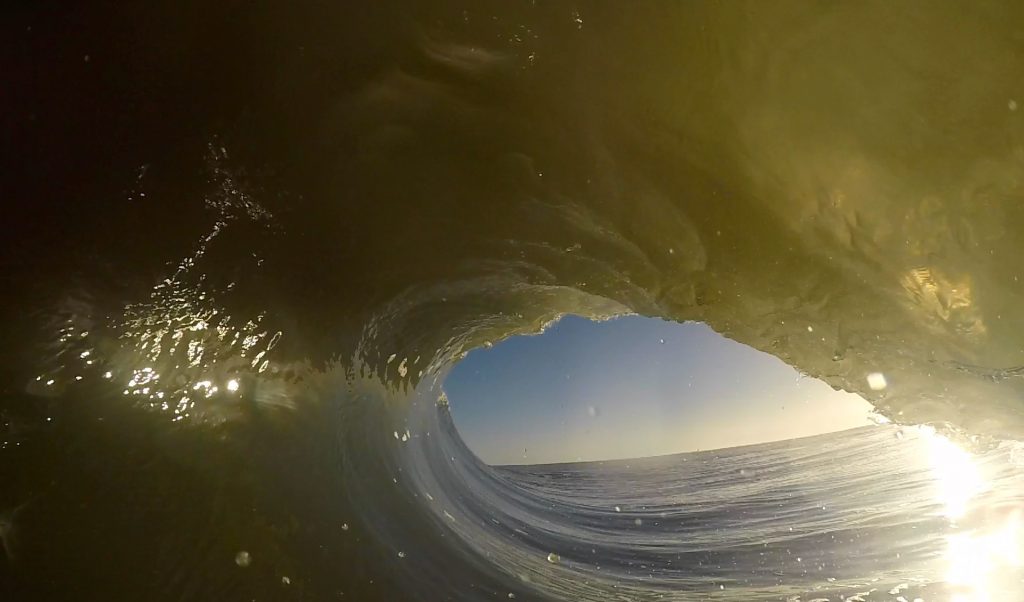 Skeleton Bay, Africa. Photo: Will Skudin
Speaking of "epic," New Yorker Will Skudin finally ticked one off the bucket list by journeying to Skeleton Bay in West Africa. We want more, Will!
---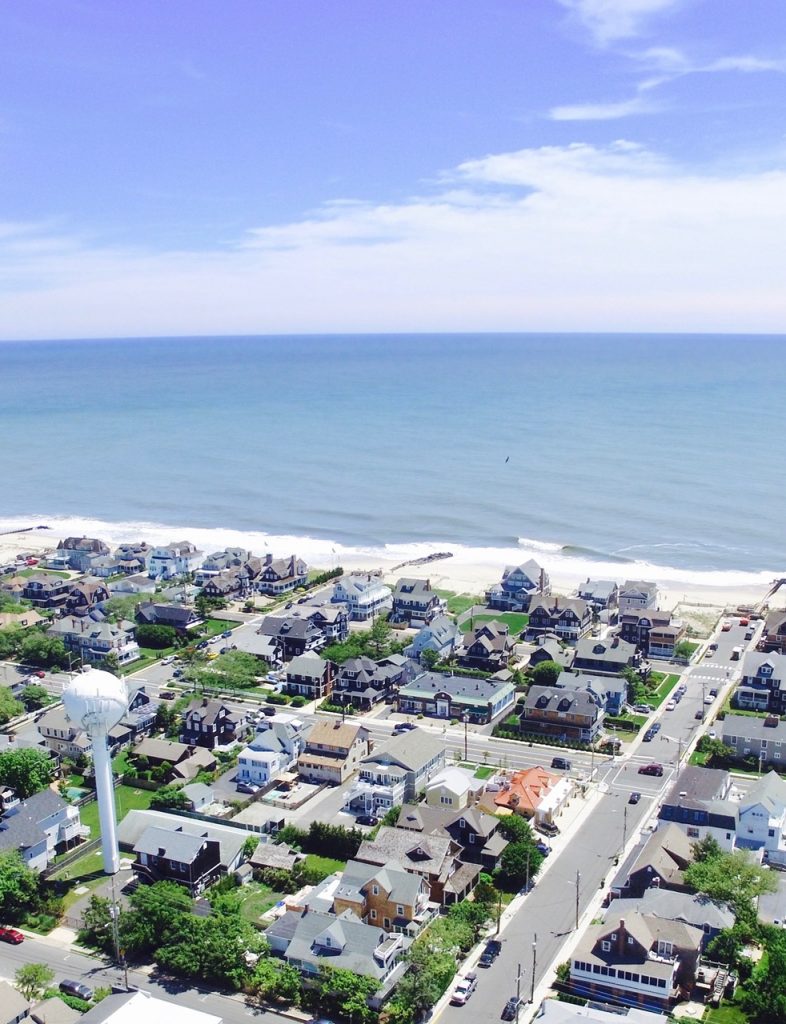 New Jersey. Photo: Leo Schnappauf
Repeat after me: summer is coming, summer is coming…
---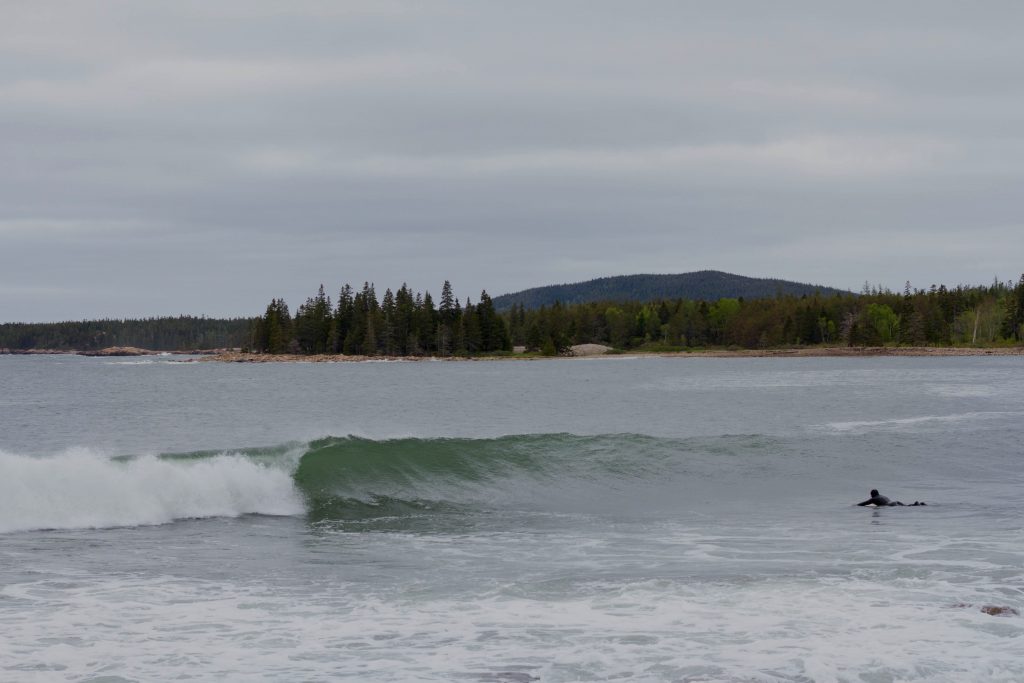 New England. Photo: Matt Czuchra
Of course, way up north, "June" is just another word for "mid-spring" (or at least it looked that way this week).
---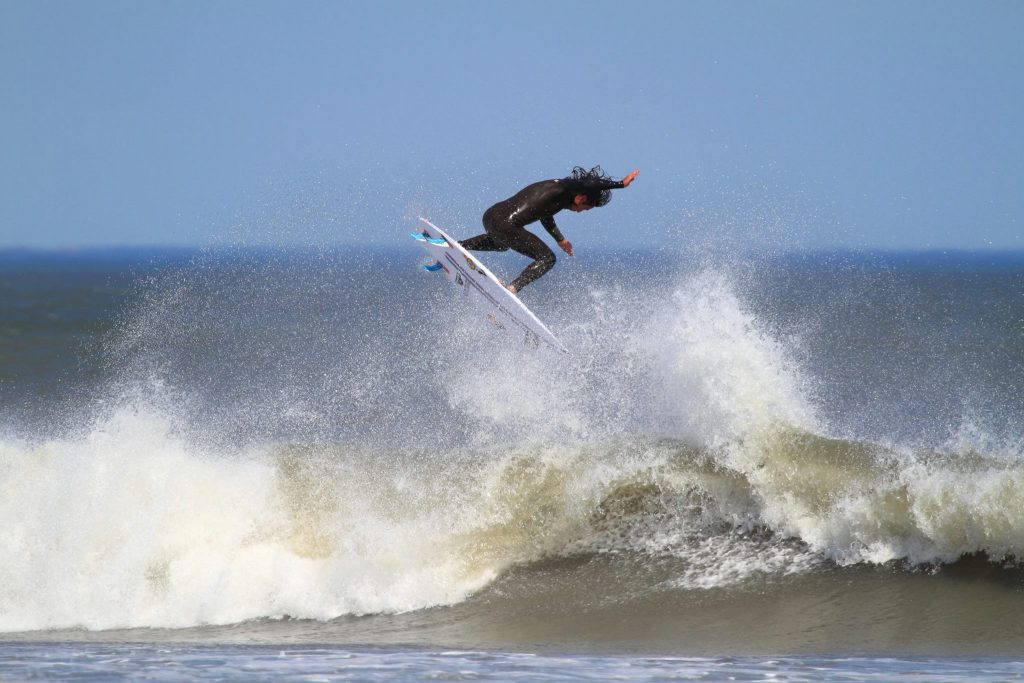 Rob Kelly, New Jersey. Photo: Craig Nordberg
Small waves are inevitable in our neck of the woods come summer — it's all about what you do with them, of course.
---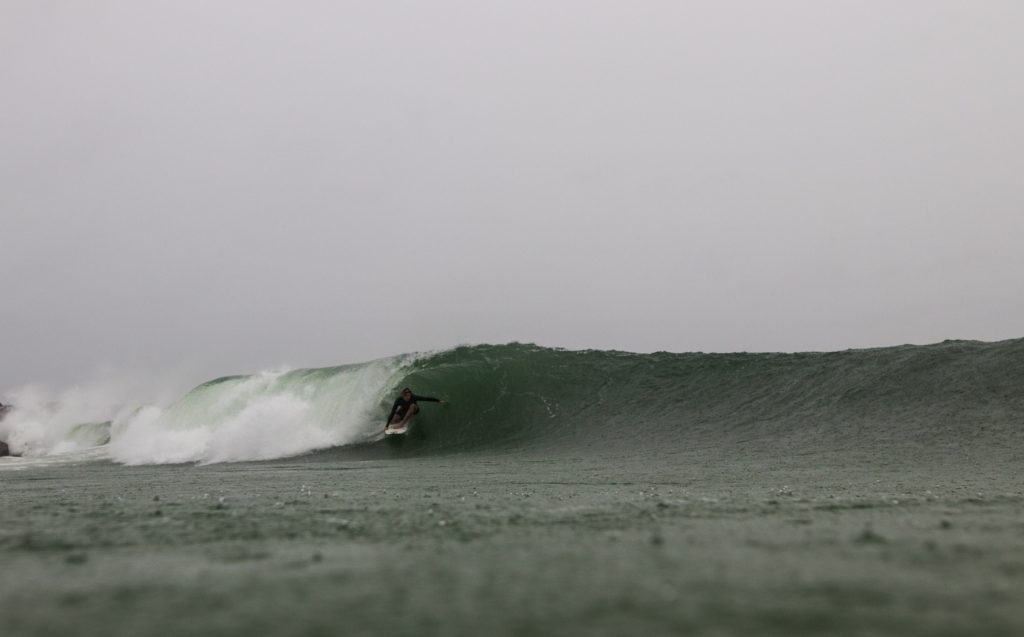 Matthew Glenn, Florida Panhandle. Photo: Nathaniel Harrington
And now for the session that everyone was raving about last month. More tropical systems will certainly form soon, but for now, this one is still stocked high up in Matthew Glenn's memory bank.
---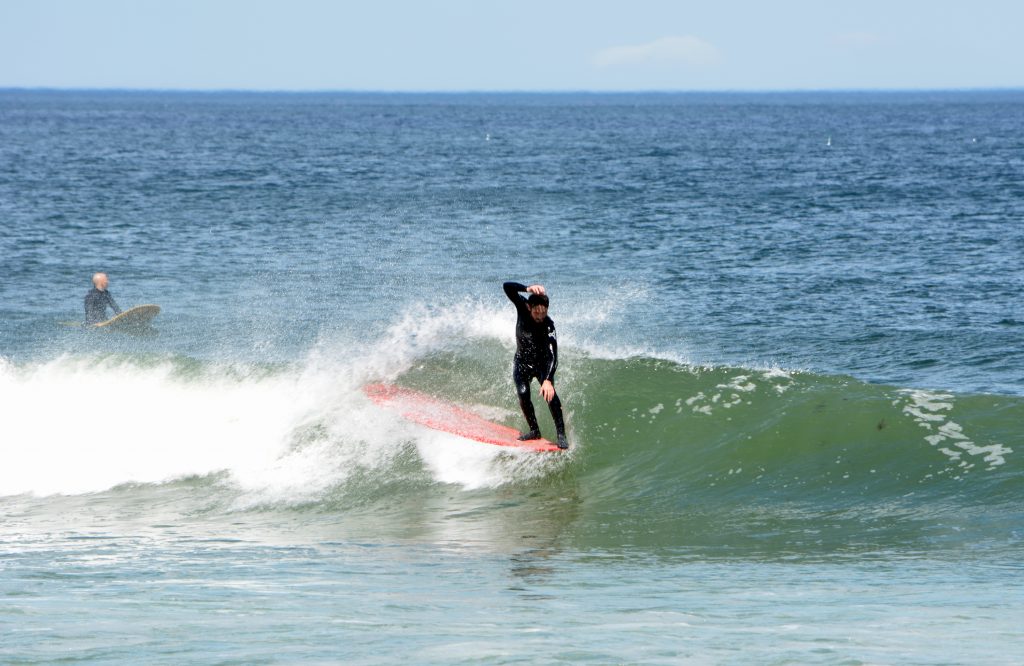 Kyle Linseman, New Hampshire. Photo: Ralph Fatello
Style, grace, control, and poise — Kyle Linseman ticks all the boxes in New Hampshire.
---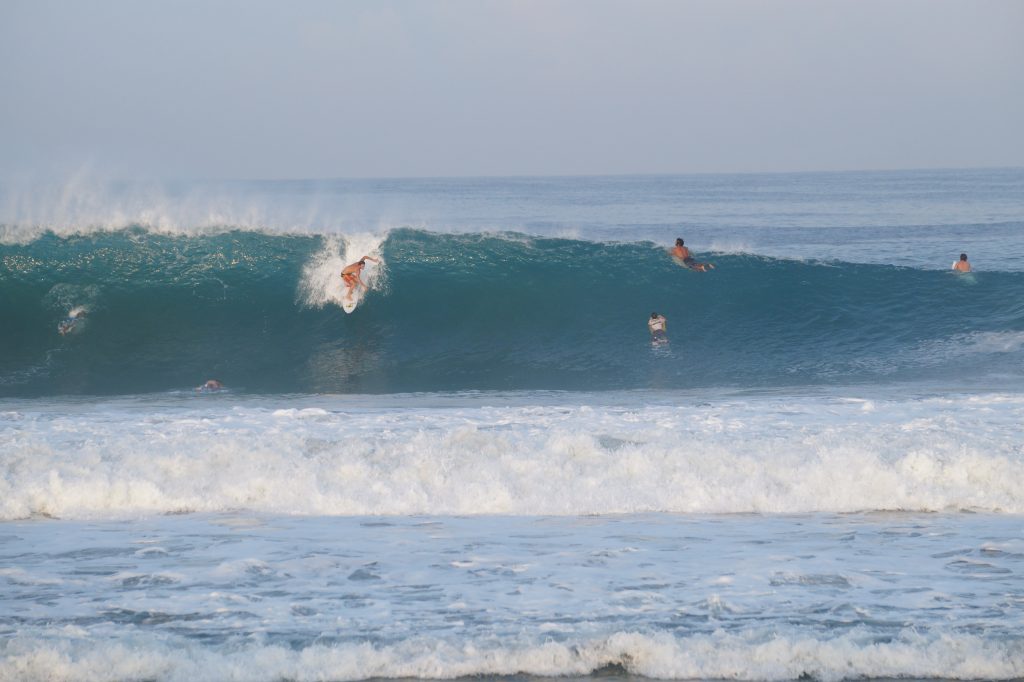 James Morse, Mexico. Photo: Morse
Massahampshire standout James Morse didn't wait around for his backyard's best waist-high day last month — he went for it in Mainland Mexico, heading south with a Chilean lady and coming home with a heck of a story we still aren't sure whether we're allowed to tell.
---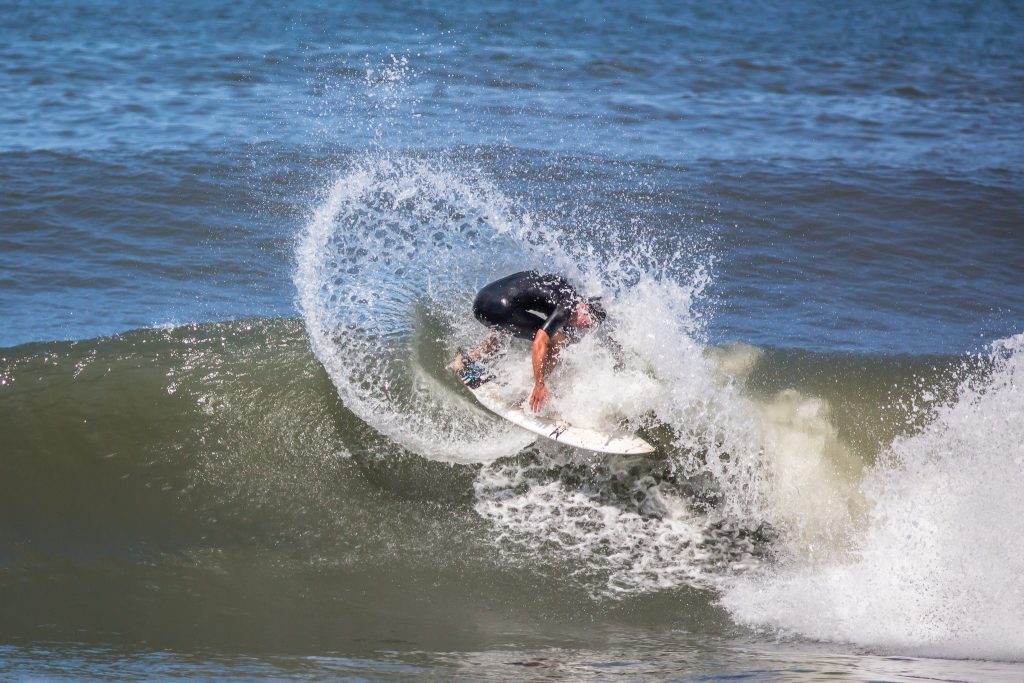 Lucas Jolly, Outer Banks, North Carolina. Photo: Adrian Dillenseger
In our humble opinion, perfect spray symmetry never looked so good.
---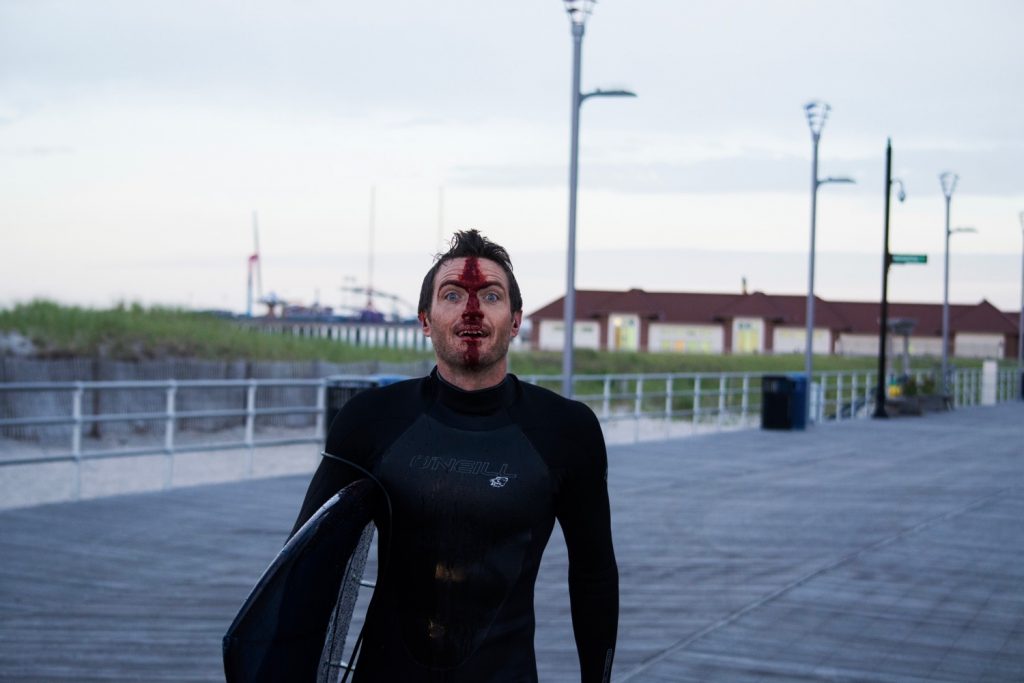 Crisman Jespersen, New Jersey. Photo: Jake Krum
"The dredging in Atlantic City last month caused an amazing pointbreak-like wave," said photographer Jake Krum. "And Crisman Jespersen faced its shallow wrath."
---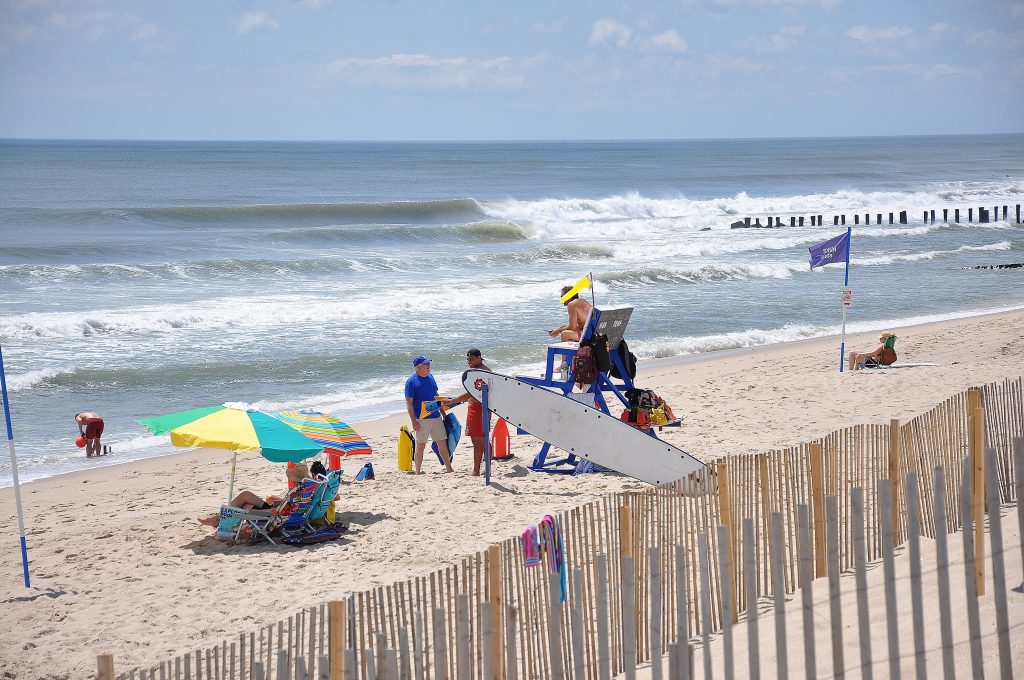 New Jersey. Photo: Mike Vuocolo
Meanwhile, a couple of hours north, this summer scene unfolded quietly and calmly, with appropriate Jersey beach regulation irony.
---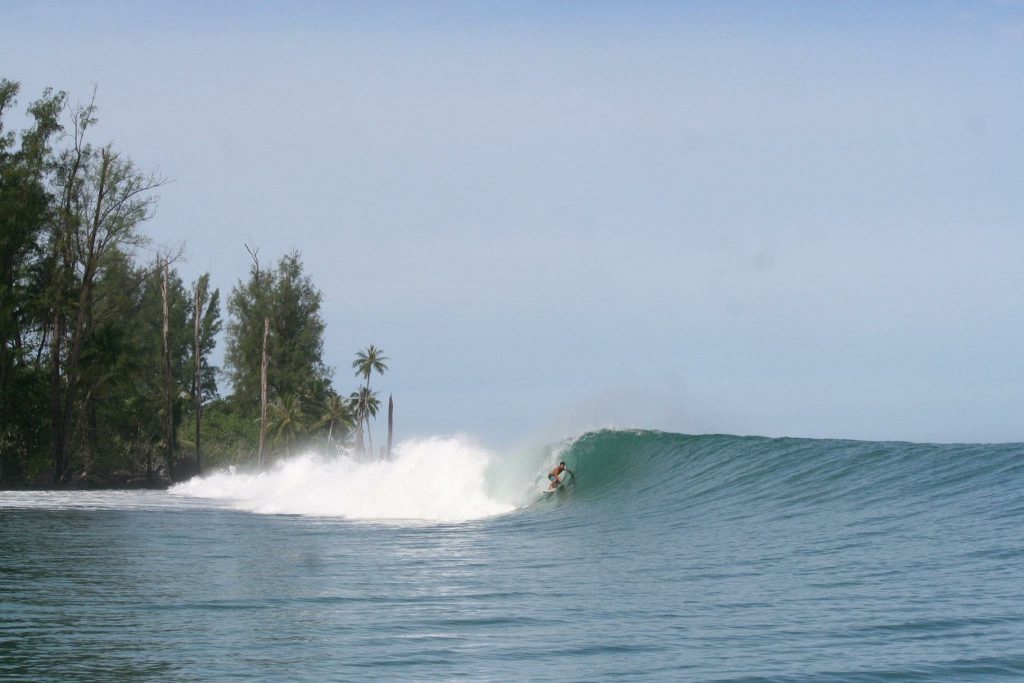 Matt Oberman, Mentawais. Photo: Bryan Jacobs
Halfway around the globe, South Florida native Matt Oberman found no badge requirements, entrance fees, or grumpy lifeguards at this dream wave.
---
Brian Pollak, New York. Photo: Christopher Clarke
Brian Pollak spends a fair amount of time in the same neck of the Indonesian woods but transferred that power back home to summer in the Empire State.
---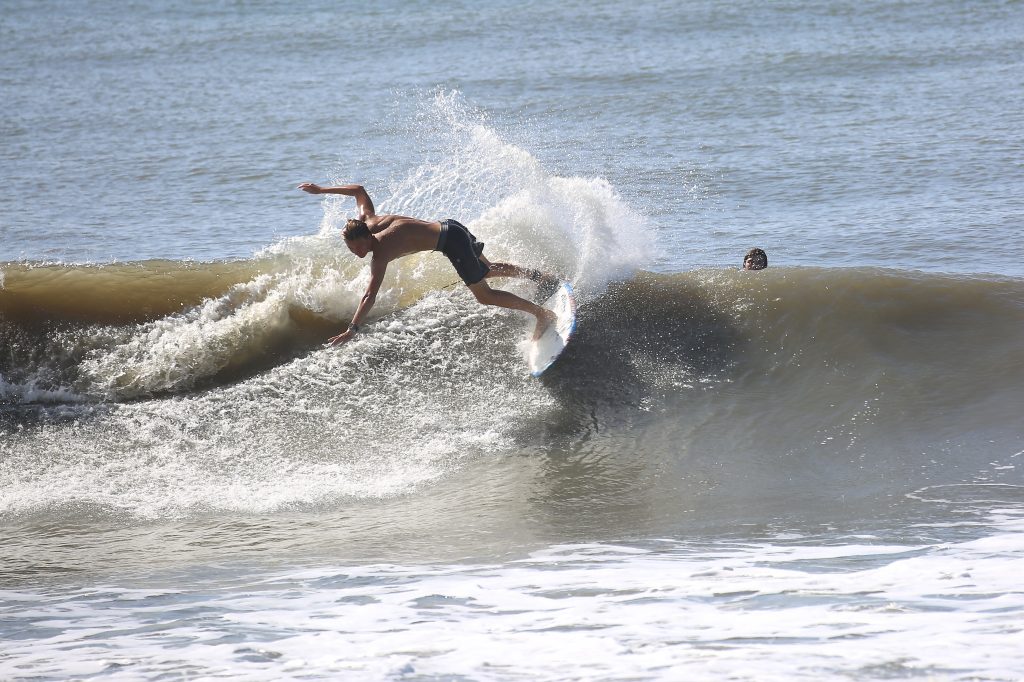 Cory Jackson, South Carolina. Photo: Jimmy Dowds
Small and playful but also damn good for South Carolina in the summer, Cory Jackson flairs on a fun one.
---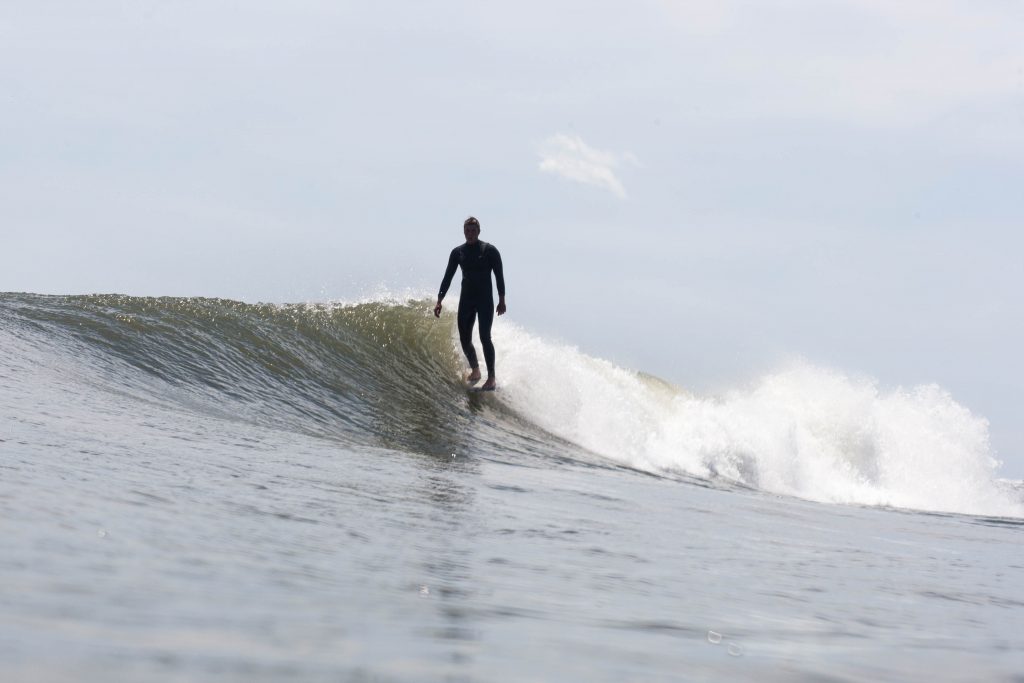 Paul Kelly, New Jersey. Photo: Mike Incitti
On most days in June, longboards are the call here on the East Coast. Not everyone rides them with as much grace as Paul Kelly.
---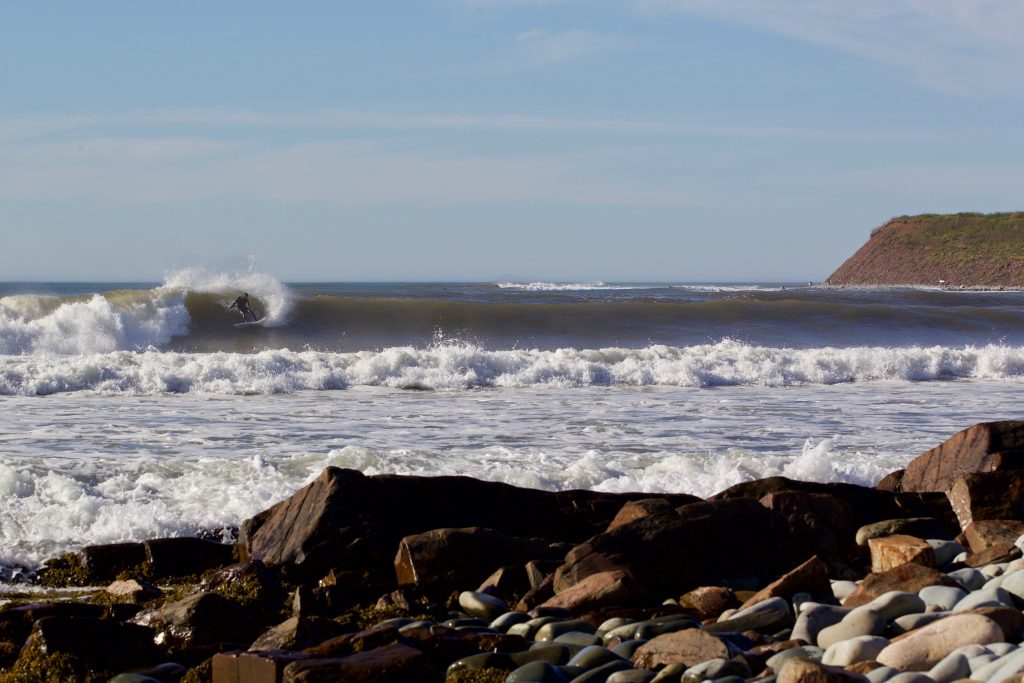 Logan Landry, Nova Scotia. Photo: Scotty Sherin
In the Canadian Maritimes, it always helps to combine three fins for slicing with just the right amount of foam for the long paddle back up the point.
---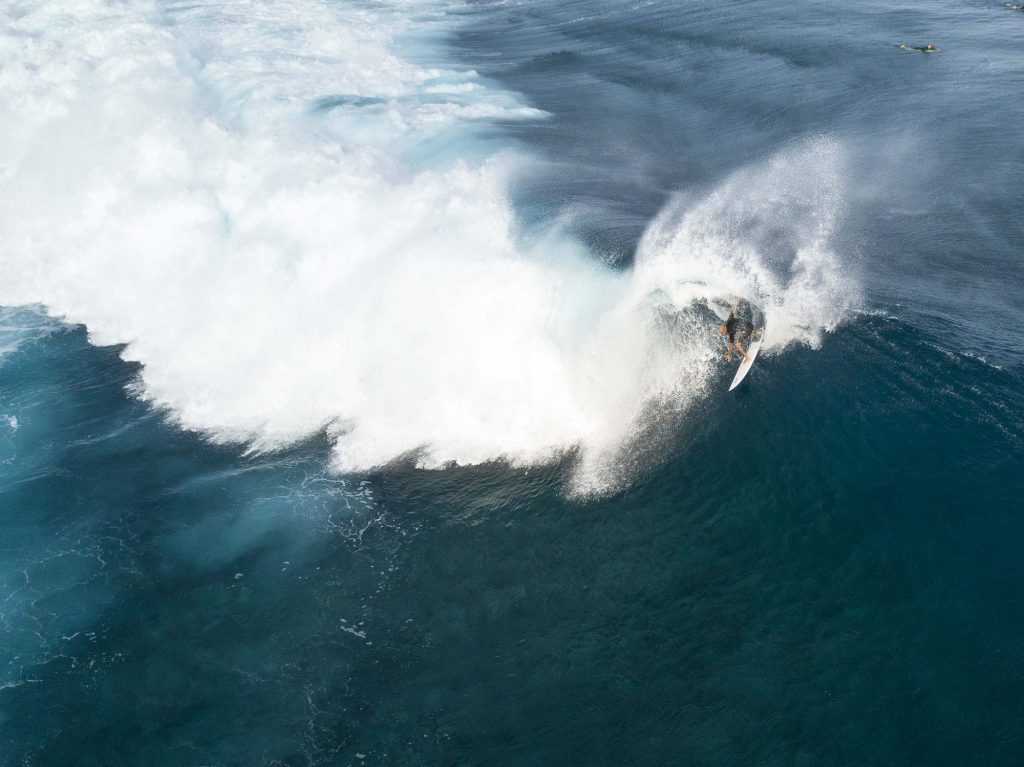 Kelly Slater, Fiji. Photo: Ryan Miller
Looks easy from this angle, right? Ask Kelly Slater about how hard it is to hook a backside hack in this critical Cloudbreak pocket, though, and you'll get a master class in technique and form.
---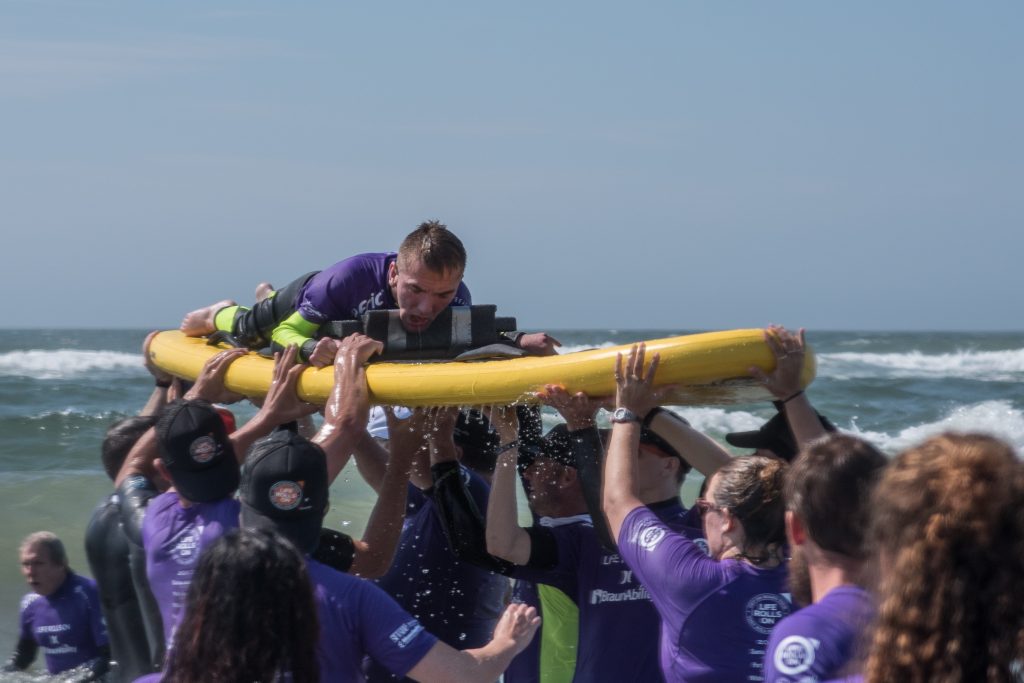 Life Rolls On They Will Surf Again. Photo: Adam Tormollan
Ask anyone who's participated in Life Rolls On's They Will Surf Again program and you'll get a different kind of master class about the power and passion of this organization and these volunteers.
---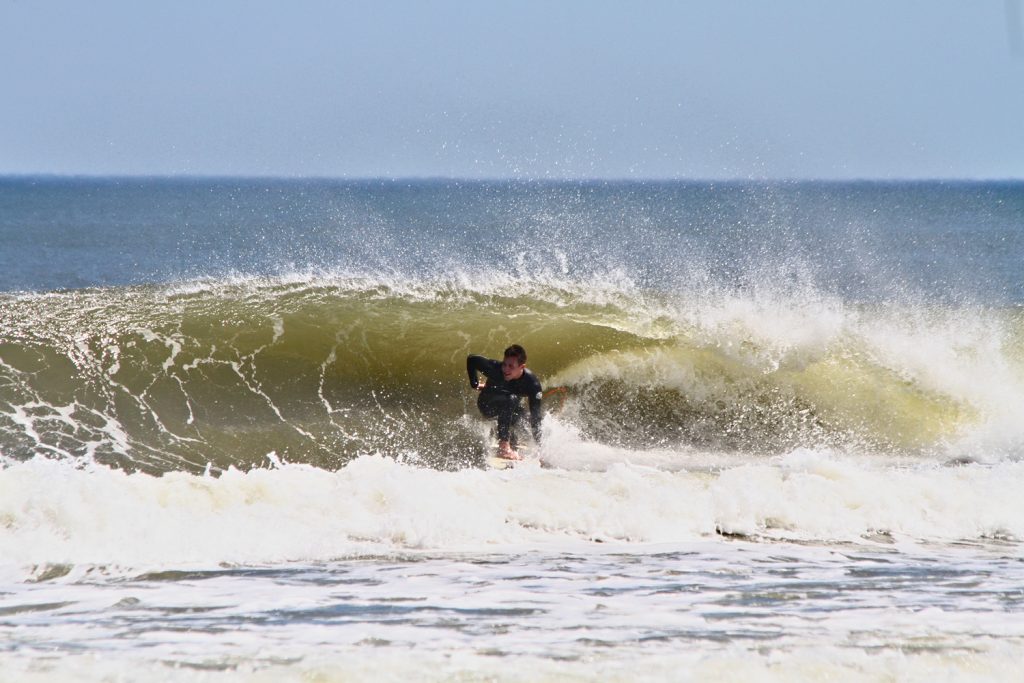 Jacob Billig, New Jersey. Photo: Tony Costa
Of course, Mother Nature also knows how to give back to its most dedicated Garden State adherents.
---
Jon Gosman, Florida Panhandle. Photo: Jeff Biege
It's 10 hours from his South Florida home to the far reaches of the Florida Panhandle, but Jon Gosman probably felt it was well worth it.
---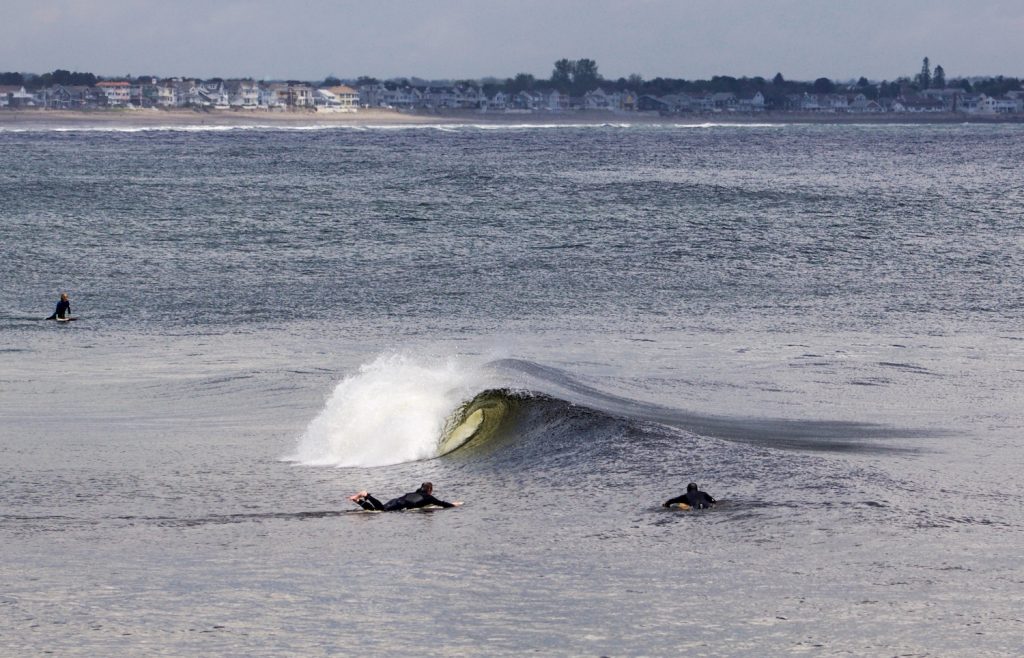 Maine. Photo: Vic Brazen
No stress here — if a mild Maine cruise is your jam, this day offered picture perfect opportunities.
---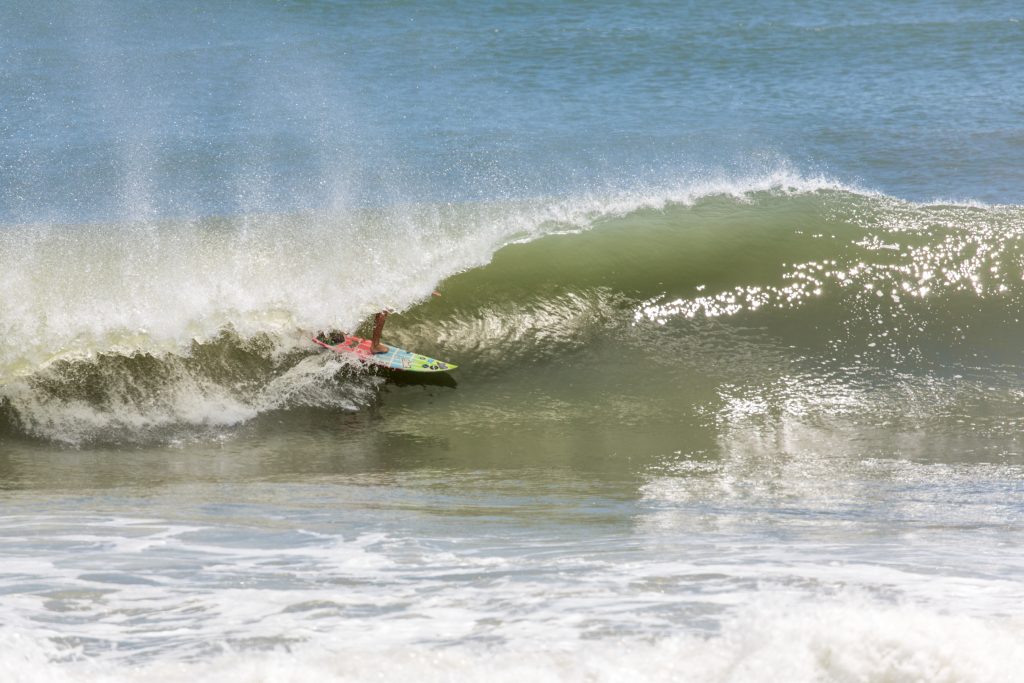 Stefan Turko, North Carolina. Photo: Cory Godwin
It's only a matter of time until Stefan Turko starts competing with big brother Quentin for prime North Carolina cuts like this one.
---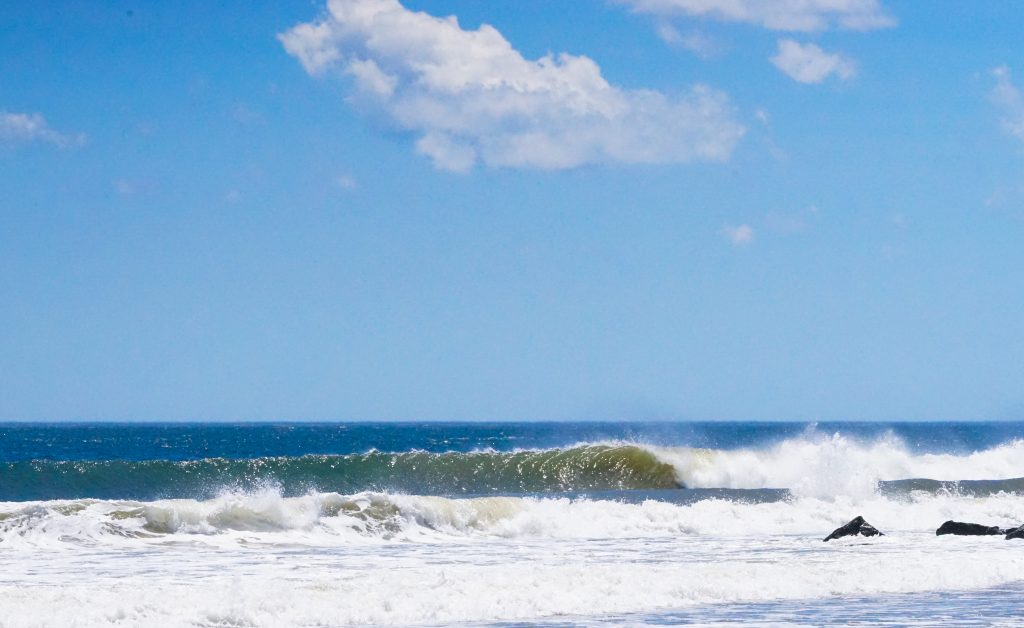 New Jersey. Photo: Joe Schondel
This kind of right? In summer? How quickly can you say "I'm out there!"?
---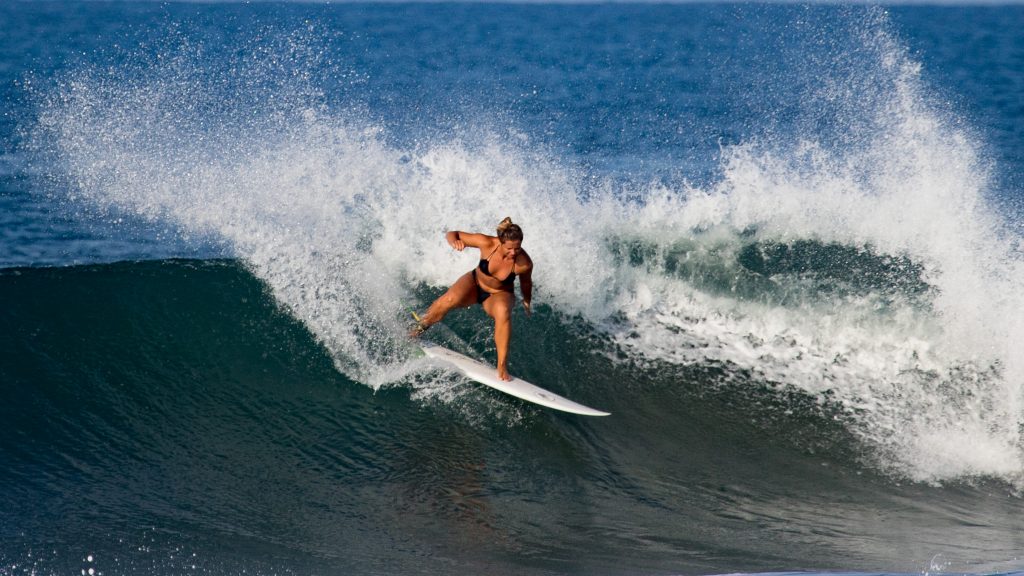 Casey Kwiecinski, Nicaragua. Photo: Rick Briggs
Casey Kwiecinski and her twin sister Jessica have the whole Central American pre-summer vacation thing down pat at this point.
---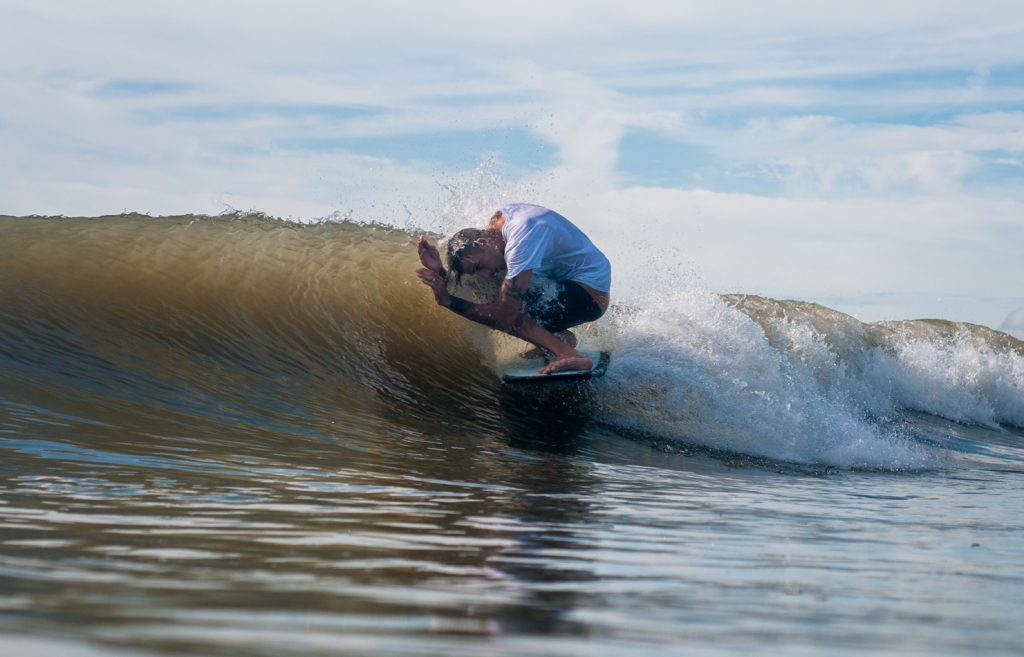 Trenton Tarpits, North Florida. Photo: Cody Coleman
Another year of the Oldest City Log Jam, another fine batch of classic moves like this one from Trenton Tarpits.
---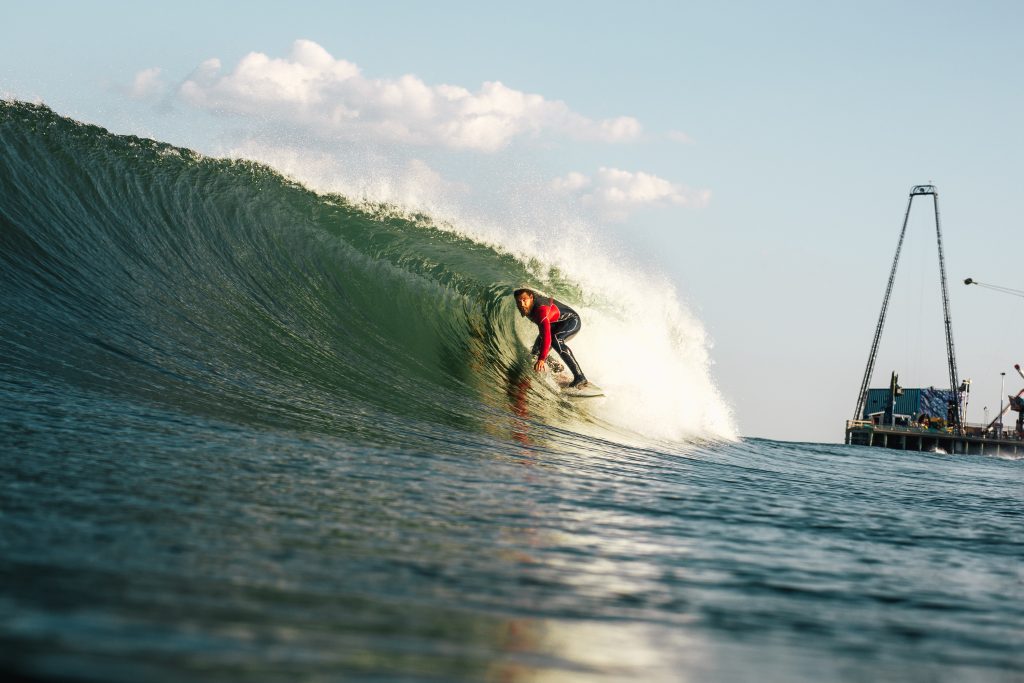 Jesse Helmlinger, New Jersey. Photo: Ben Currie
Just before the Jersey Shore officially opened for summer business, Jesse Helmlinger got his foot in the front door and his head in just below the "Must be this tall" line.
---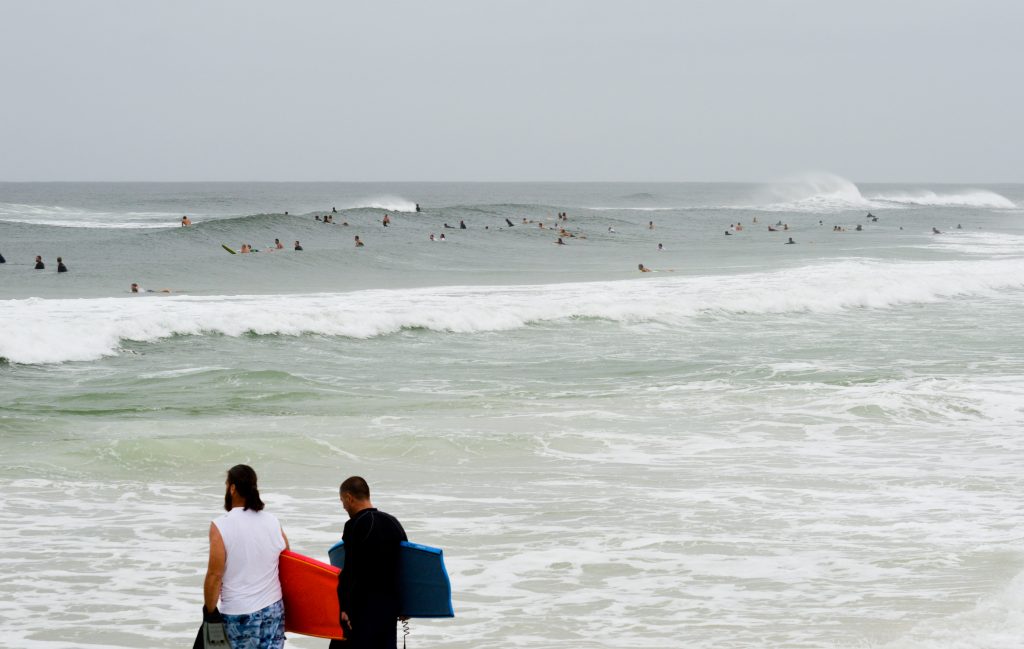 Florida Panhandle, Tropical Storm Cindy. Photo: Alex Dantin
Don't let all the perfect barrel shots fool you — during Tropical Storm Cindy, this Florida Panhandle hotspot was operating at max capacity with plenty of burns to go around. Also, is that Kenny Powers back from the dead???
---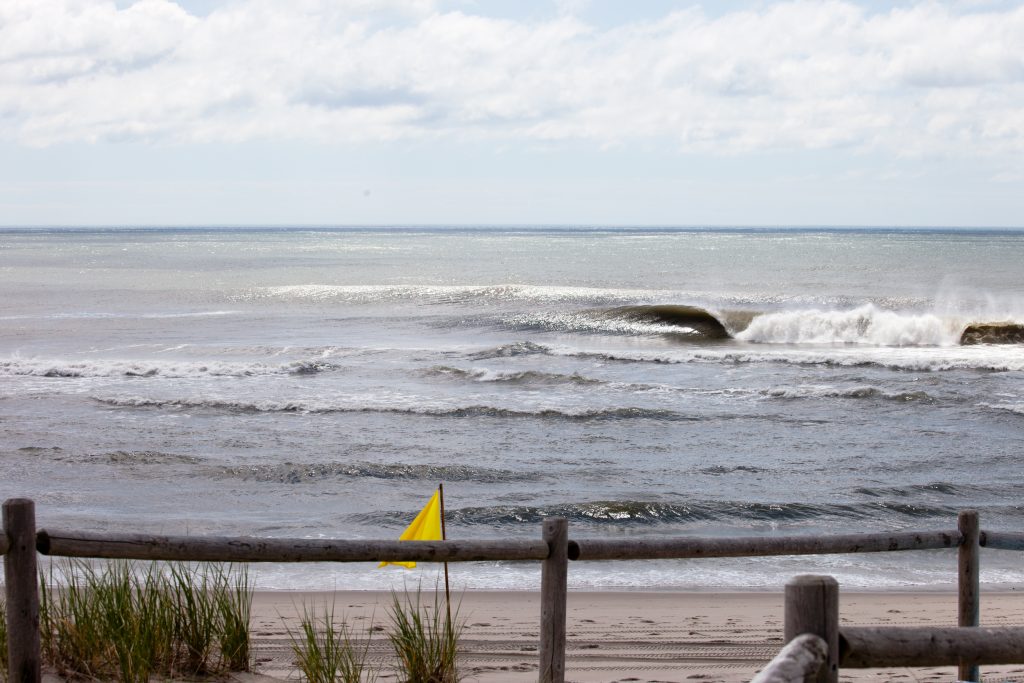 New Jersey. Photo: Shawn Casey
Here's the flip side of Cindy's coin as she moved quickly up the Eastern Seaboard and sent New Jersey one last pulse of south swell. Until next storm and next month's swell gallery…
---
Tags: east coast, june 2017, swell gallery