Another month that's supposed to be our slowest for surf, another month of surprisingly fun sneaker swells, perfect summer sliders, even a nor'easter and a tropical storm mixed in for good measure. Yes, this July 2017 Swell Gallery includes lots of longboarding and pure fun, but it also includes some Central American juice, a little high-stakes California competition, and even a few surprises from the Great Lakes, the Dominican Republic, and the Gulf of Mexico. Enjoy and stay tuned for more as the first few moments of August have already produced epic (by summer standards) surf…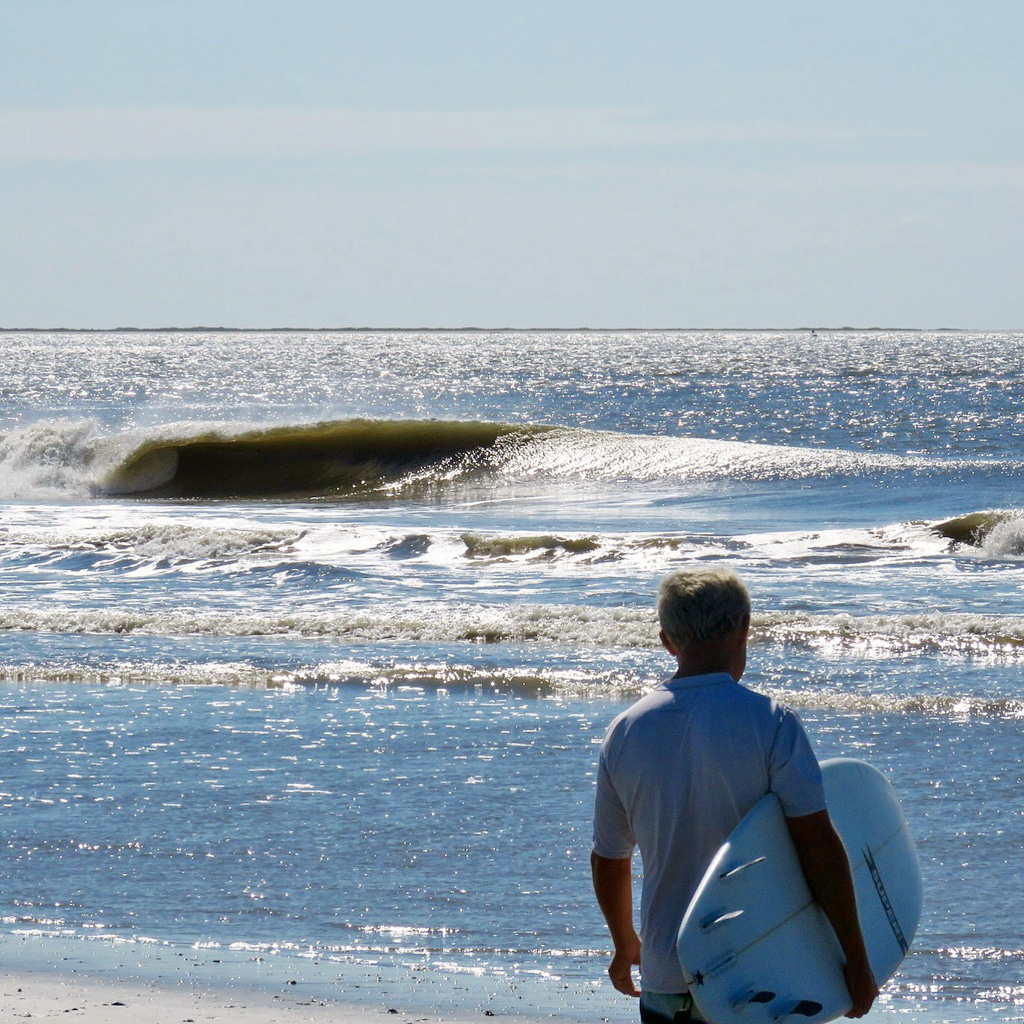 Doug Finny, Virginia. Photo: Shane Whealton
Far from the madding crowds of First Street Jetty, the Old Dominion State's outlying islands offer plenty of wide-open spaces and beautiful faces when the right swell angle presents itself.
---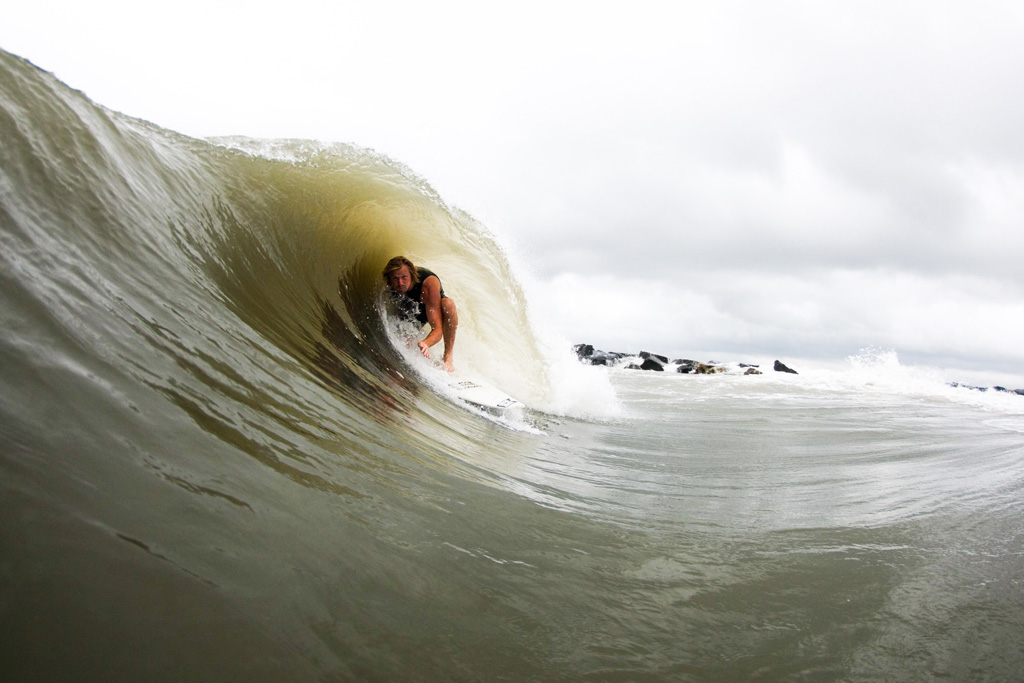 Ben Graeff, New Jersey. Photo: Mike Incitti
Still no definitive update on the future of El Slammo — until work begins on the structures in and around this unusual New Jersey spot, Ben Graeff will be on it.
---
Michael Powell, North Carolina. Photo: Jordan Nason
We haven't seen a lot from Michael Powell in the last year or so, but looks like he's got his patented style on lock still.
---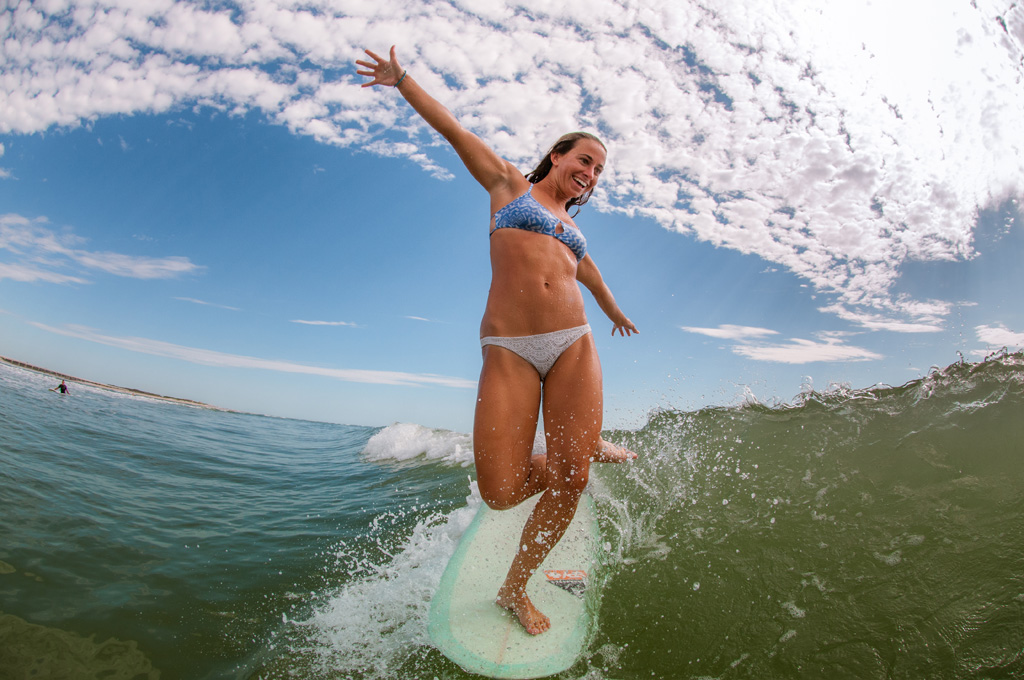 Amanda Giberson, North Florida. Photo: Cody Coleman
Nothing screams "Summer fun!" better than this one-footed shot of pure joy from Amanda Giberson.
---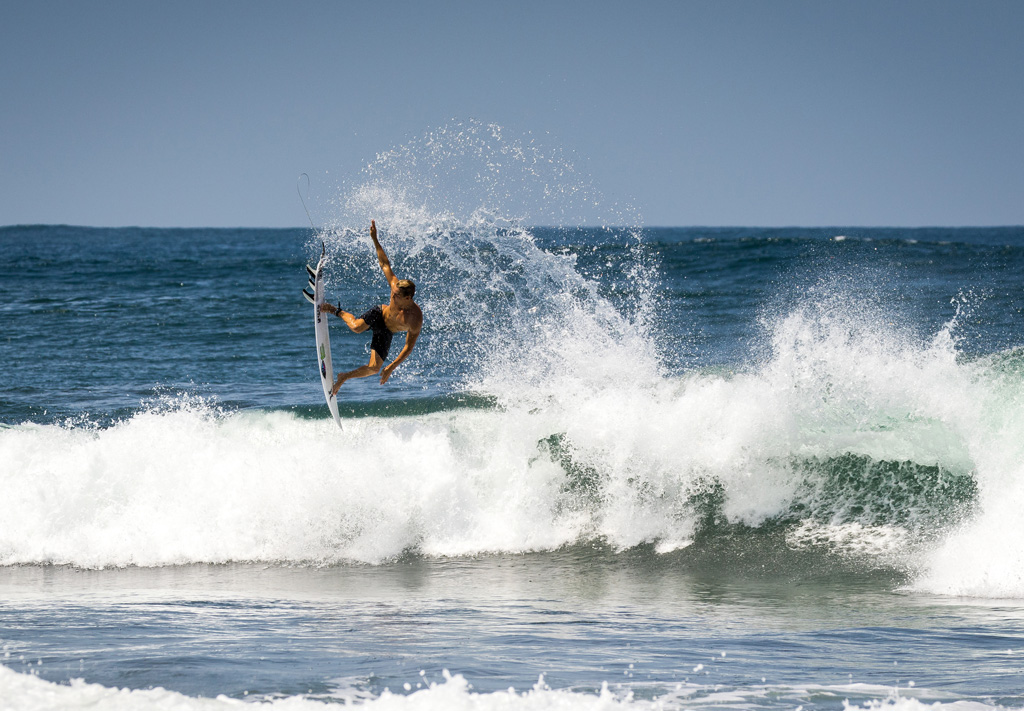 Stevie Pittman, Nicaragua. Photo: Asher Nolan
Before the summer contest grind kicked into high gear, Stevie Pittman cut loose in Central America.
---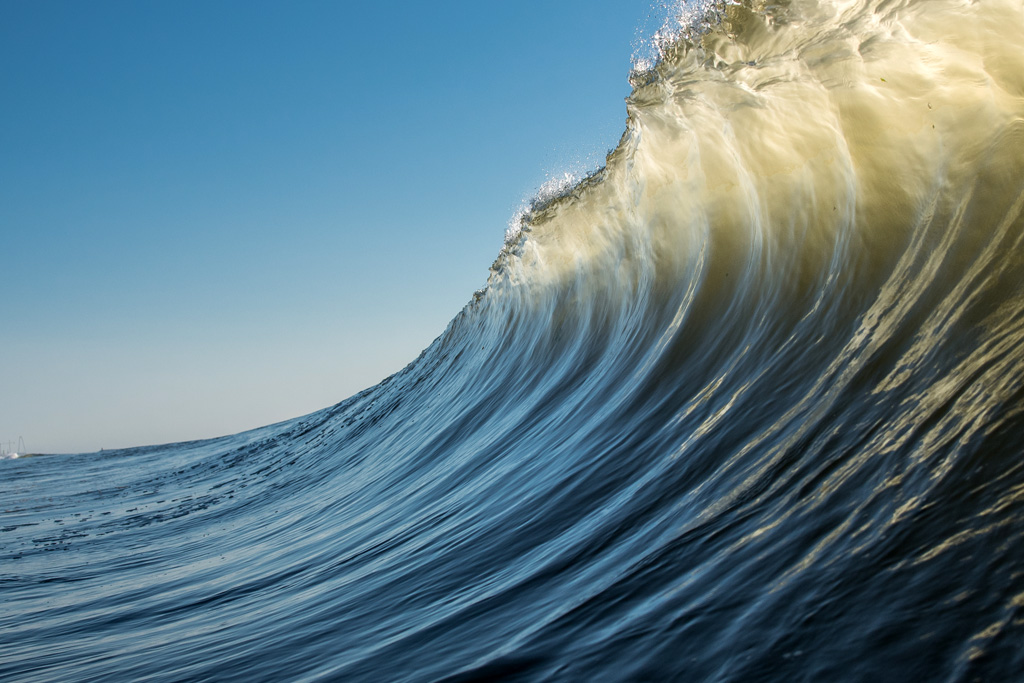 New Jersey. Photo: Adam Tormollan
"Little moments can have a feeling and a texture that is very real." –Ralph Fiennes
---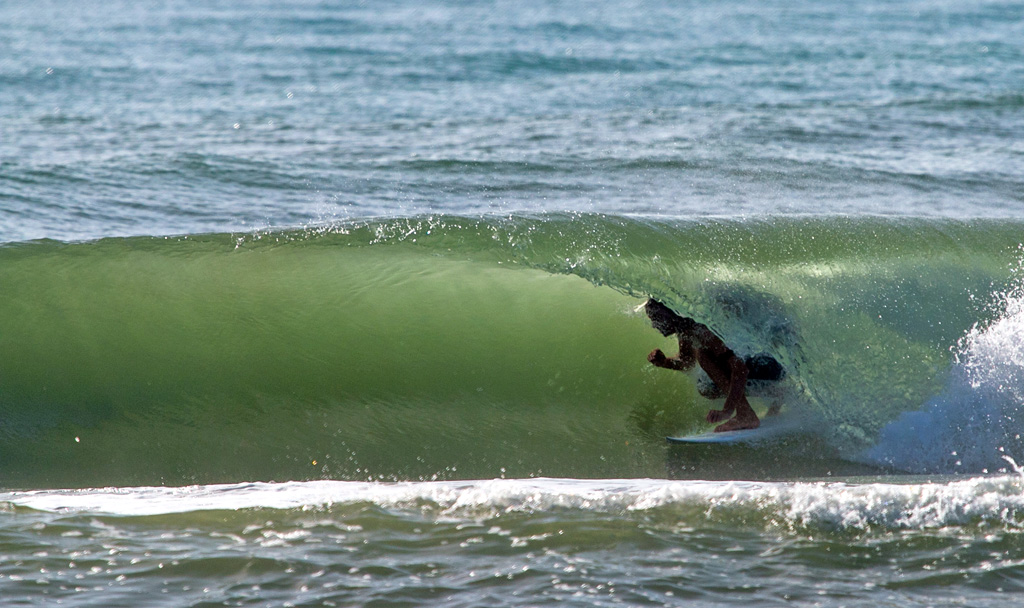 Shane Beschen, Dominican Republic. Photo: Jorge Mijares
Former World Tour standout Shane Beschen decamped to the Dominican Republic last month for a little rest and relaxation. Looks like that mission was definitely accomplished.
---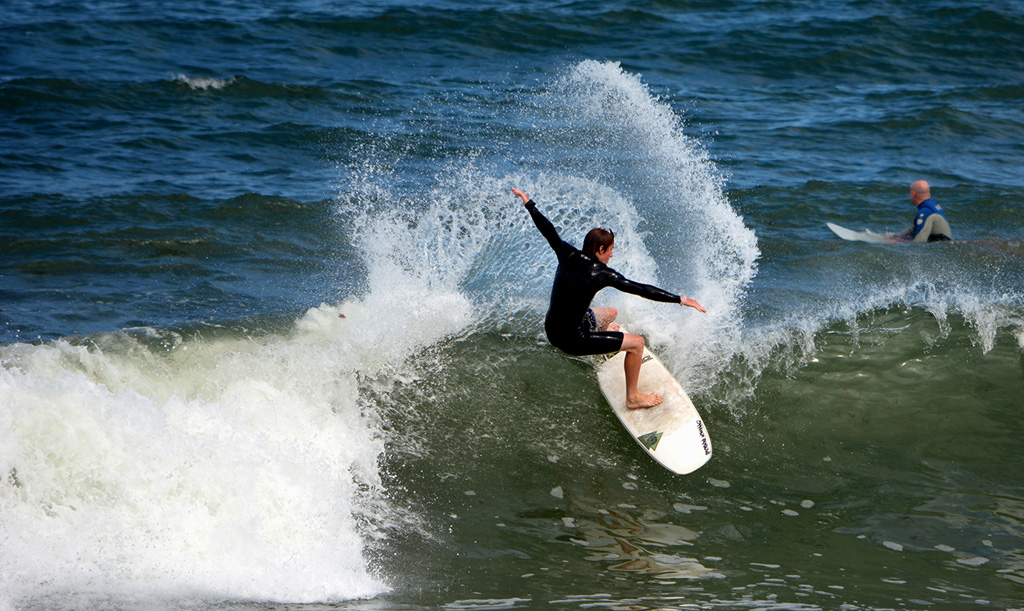 Crowley Gentile, New Hampshire. Photo: Ralph Fatello
Spring suits and alternative shapes in the Granite State = the true peak of summer.
---
Evan Mungin, North Carolina. Photo: Kris Boettcher
Before Hatteras Island was evacuated because of a major power outage caused by an inadvertently chopped transmission line, Evan Mungin and Kris Boettcher teamed up to catch a unique perspective thanks to a unique swell direction.
---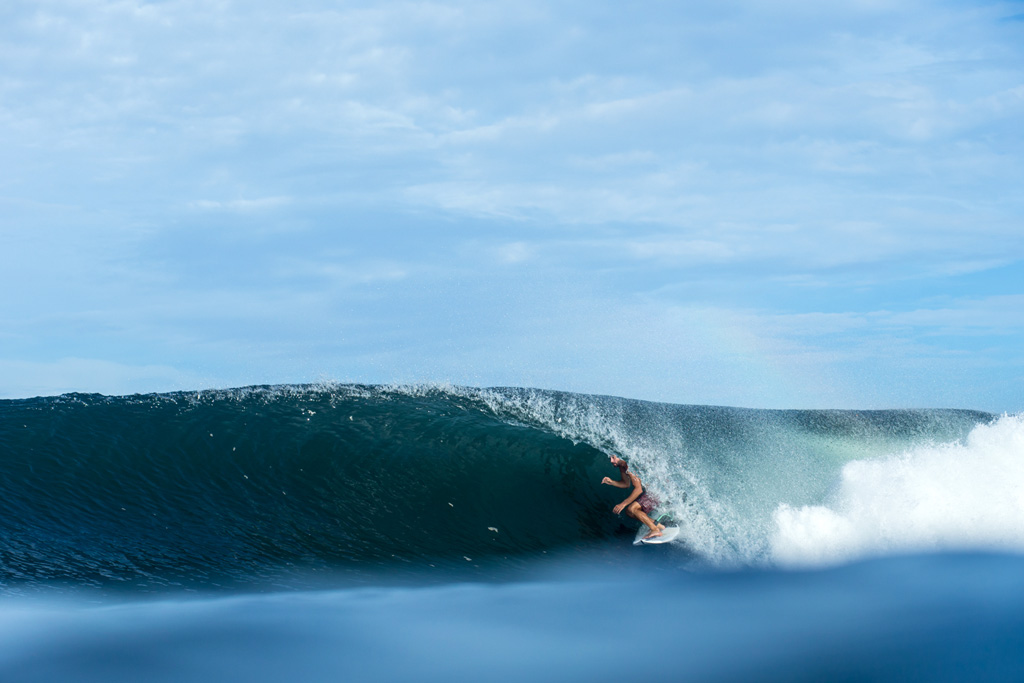 Ben Bourgeois, Nicaragua. Photo: Kyle Gronostajski
Perfect form, perfect style, perfect positioning — must be Ben Bourgeois enjoying one of the many Central American beachbreaks he's come to know and love over the last couple of decades.
---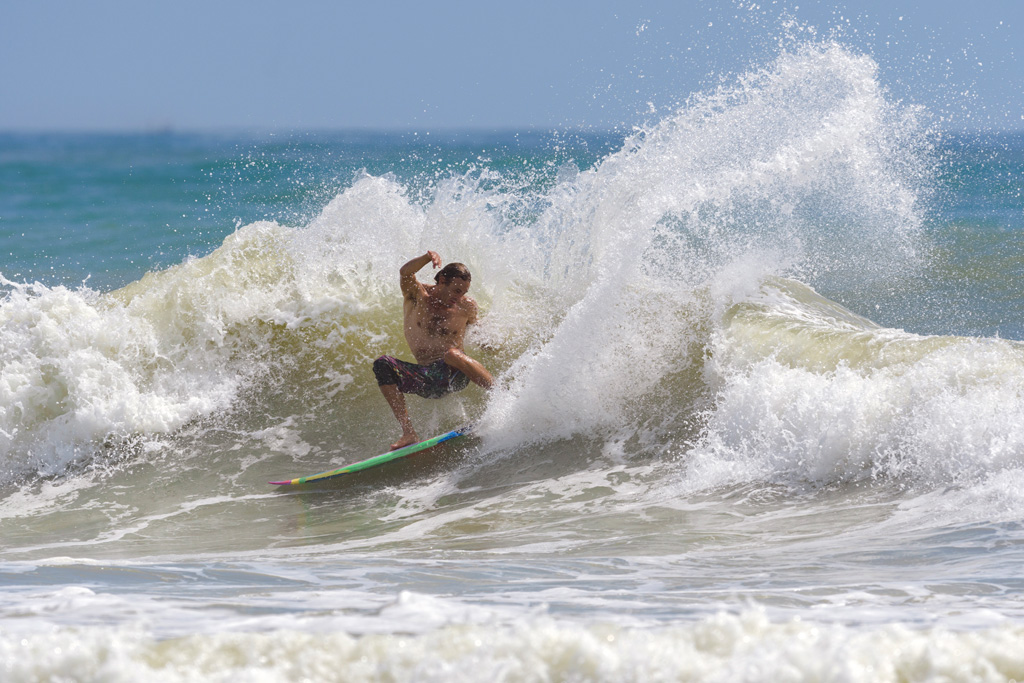 Shea Lopez, New Smyrna Beach, FL. Photo: Jason Obenauer
Speaking of experience, Shea Lopez has buckets of it in Volusia County — so much, in fact, that he's organized his own contest and event, the Daytona Beach Weekend, which kicks off on August 4th with a $10,000 pro prize purse. Stay tuned for more from that next week.
---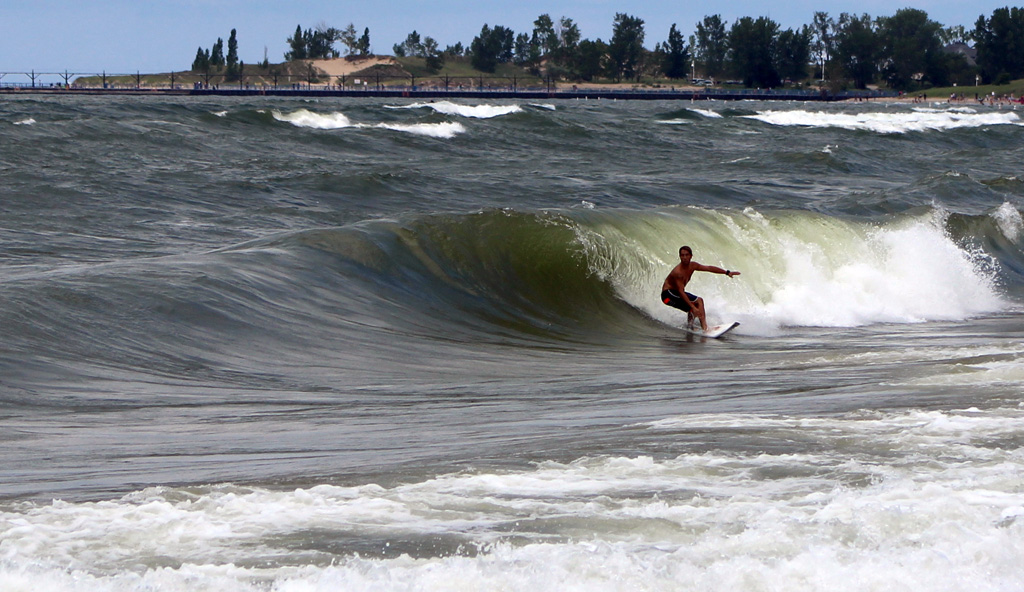 Victor Bodrie, Great Lakes. Photo: Paolo Handley
Victor Bodrie spends half the year in Michigan and half the year in Central Florida — looks like he was in the right Upper Midwest place earlier this month.
---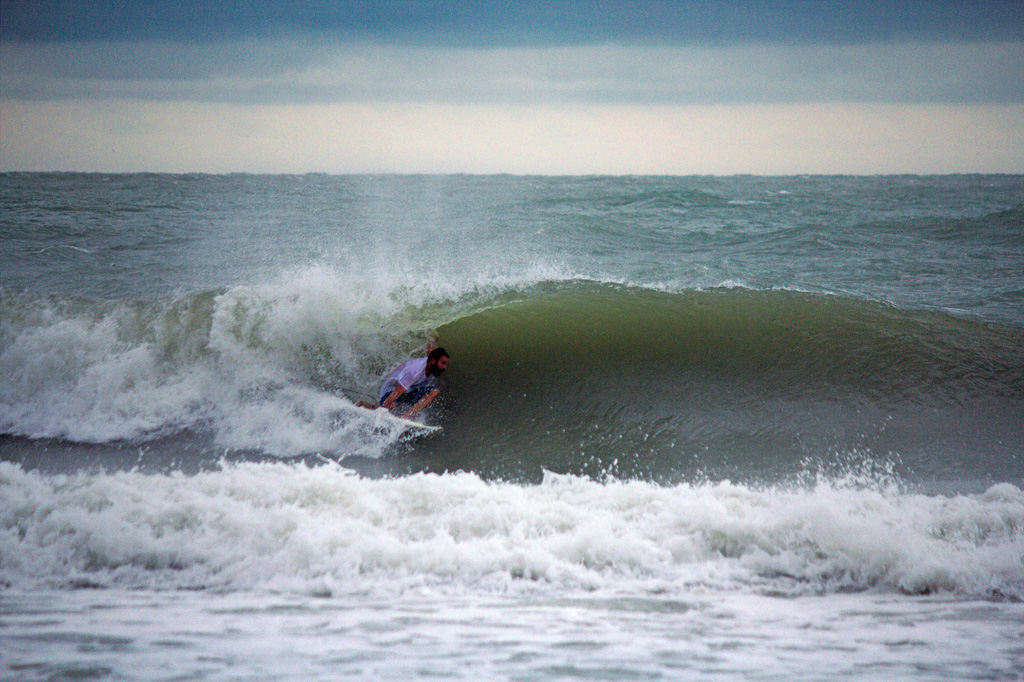 John Purdy, Florida Gulf Coast. Photo: Michael Dolan
Tropical Storm Emily popped up unexpectedly and crossed the Florida Peninsula on Monday, delivering a quick shot of surf to the Gulf Coast — so quick, in fact, that photographer Michael Dolan says only locals like John Purdy were on it on the last day of July.
---
Trenton Tarpits, North Florida. Photo: Ian Bunch
"They call me mellow yellow…" Trenton Tarpits revives Donovan's 1967 hit 50 years later in North Florida.
---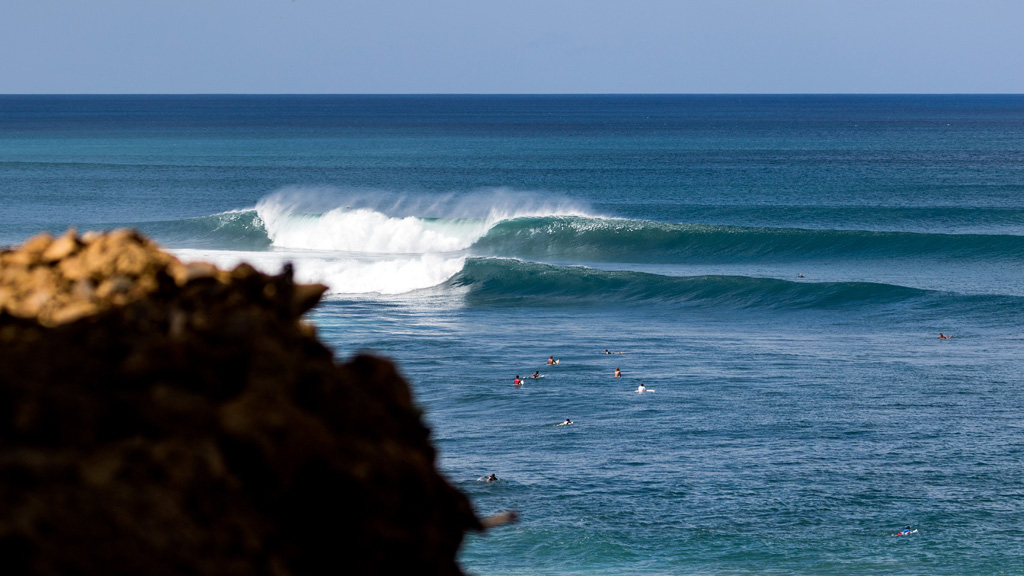 Nicaragua. Photo: Rick Briggs
"Joy in looking and comprehending is nature's most beautiful git." –Albert Einstein
---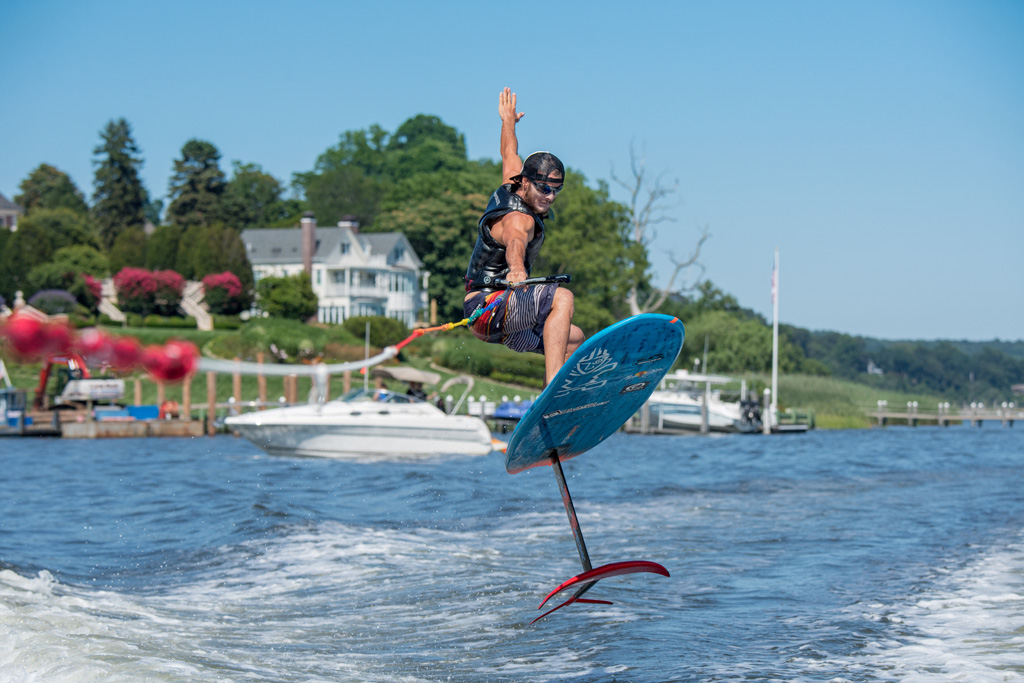 Zane Kekoa Schweitzer, New Jersey. Photo: Mike Cassella
It's rare to see a Hawaiian charger like Zane Kekoa Schweitzer on the East Coast come summer, but this was one trip that looks like it was well worth it — and intriguing enough to leave us still scratching our heads, a week after photographer Mike Cassella sent us this shot.
---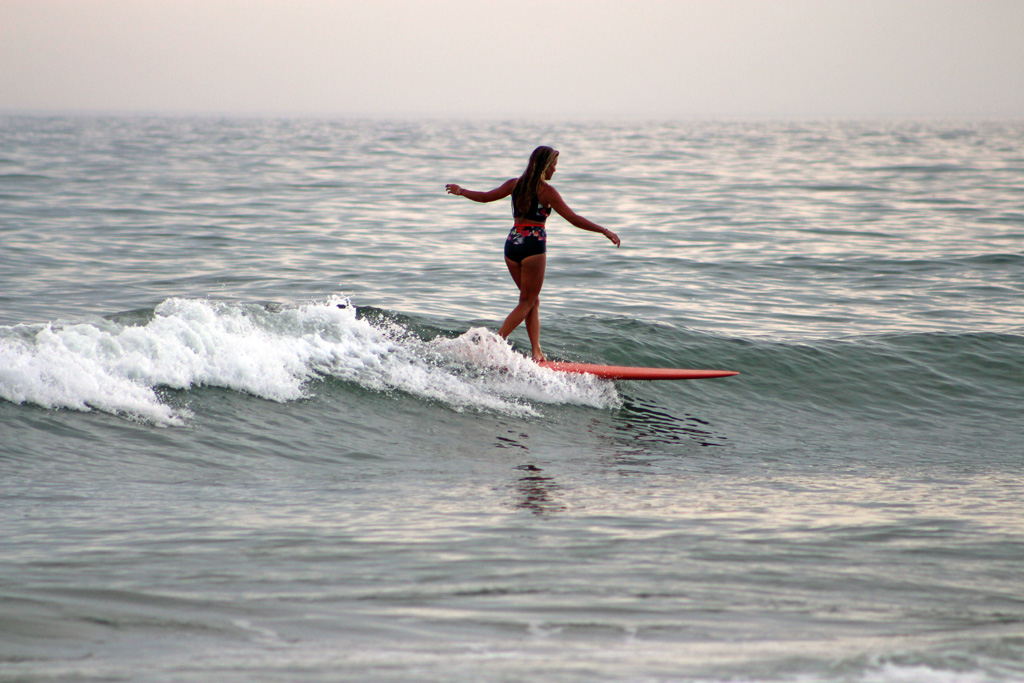 Jasmine Staubitser, New York. Photo: Tucker Grinnell
"Nature is ever at work building and pulling down, creating and destroying, keeping everything whirling and flowing, allowing no rest but in rhythmical motion, chasing everything in endless song out of one beautiful form into another." –John Muir
---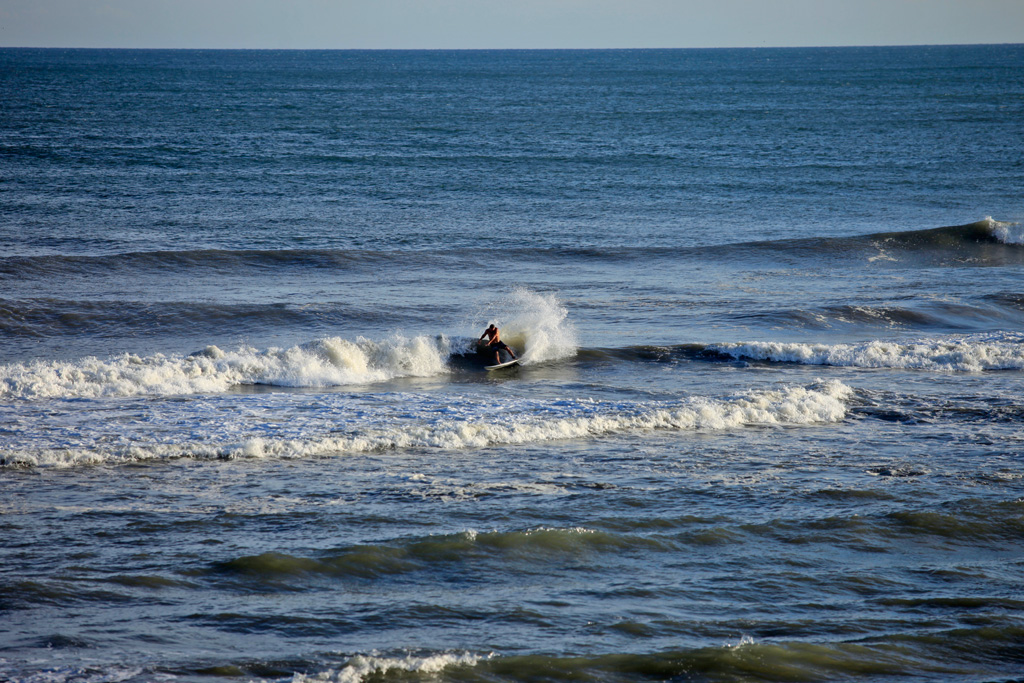 Erik Brock, North Carolina. Photo: Andrew Bitleris
The pulled-back view of this Tarheel State turn beautifully highlights the unpredictability of summer surf. In other words, it's all about finding the corners.
---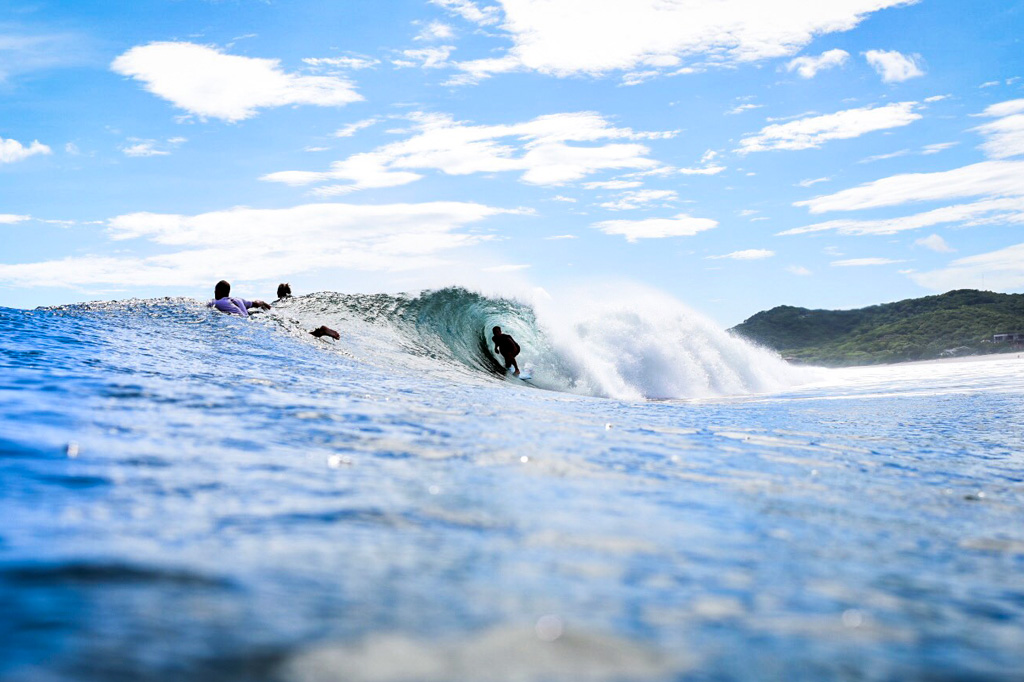 Logan Hayes, Nicaragua. Photo: Mark Walsh
Rinse and repeat, rinse and repeat…  Talk about a good place to spend your summer vacation.
---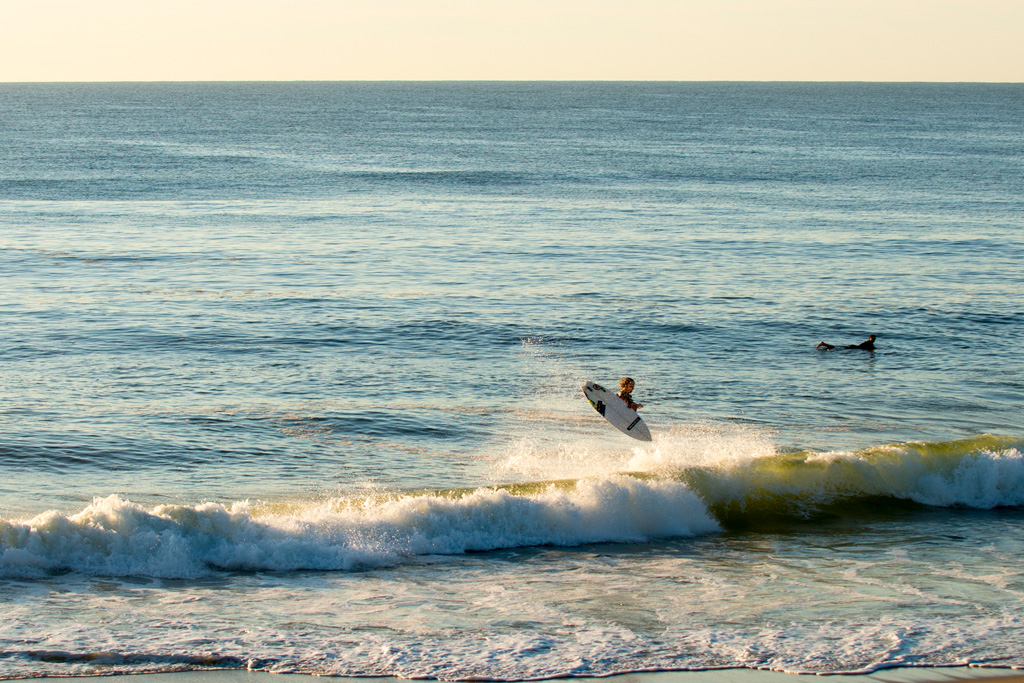 Logan Kamen, New Jersey. Photo: Dan Przygocki
Just after the weekend nor'easter, the Garden State cleaned right up, providing just the ramp that Logan Kamen needed to provide Dan Przygocki with an elevated view of this morning session.
---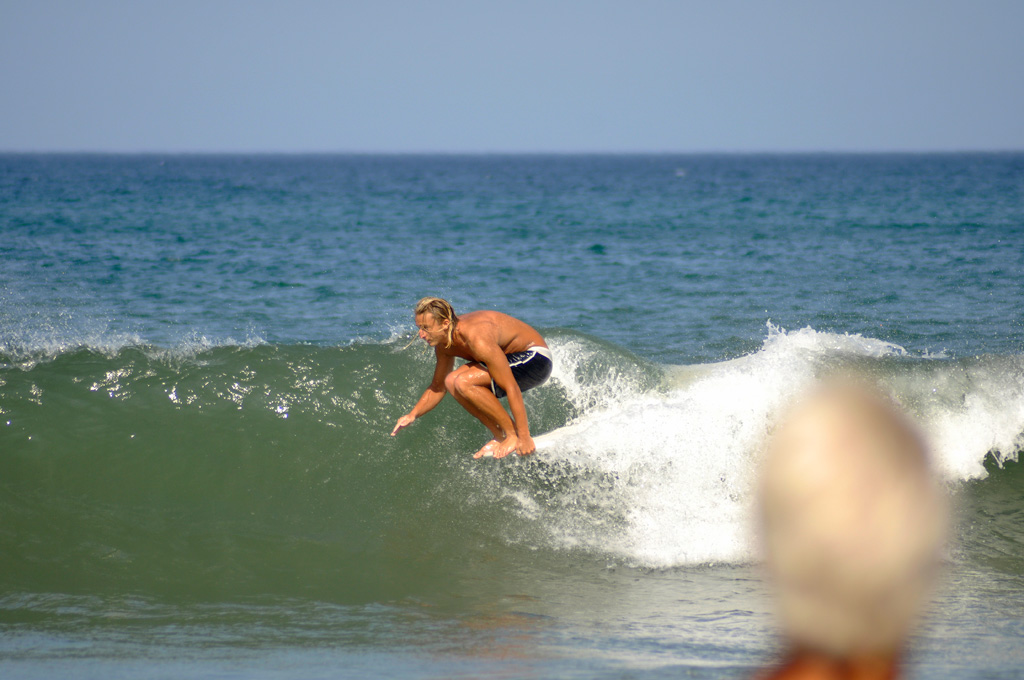 Asher Hunt, North Carolina. Photo: Dawn Gray Moraga
"Even though you're growing up, you should never stop having fun." –Nina Dobrev
---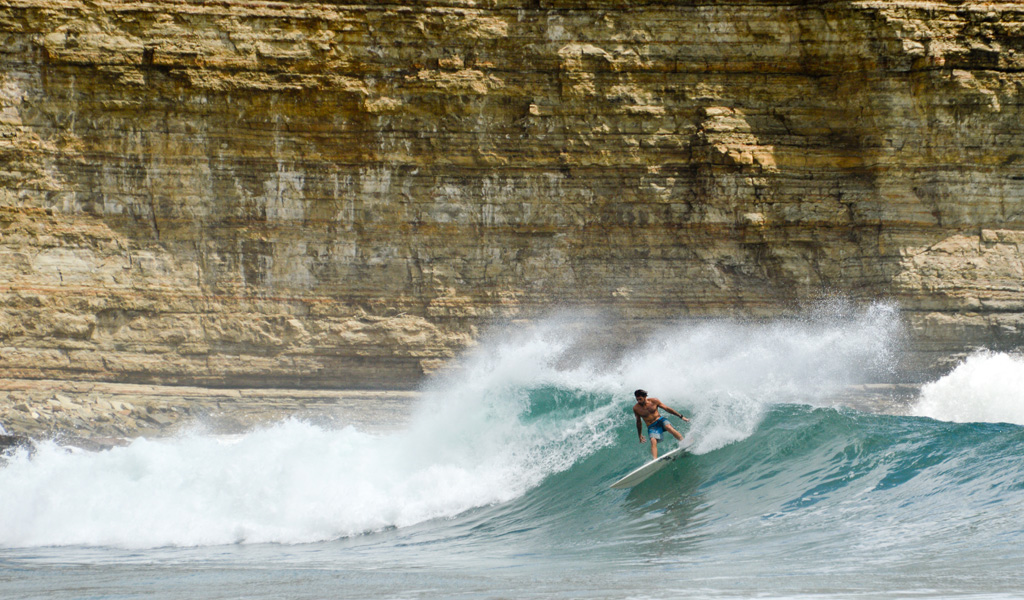 Brian Donovan, Nicaragua. Photo: Alex Dantin
Brian Donovan operates Activation Surf, one of Central America's most popular packages. And if a turn this solid in front of a backdrop this beautiful is any indication, it looks like he's on it.
---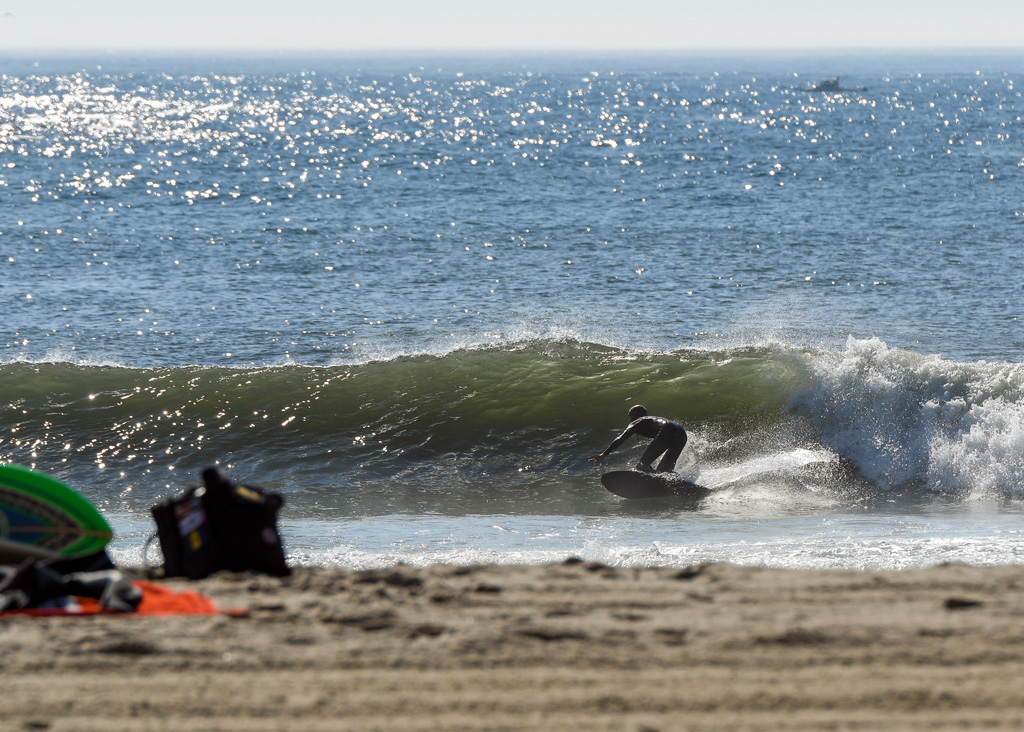 Shawn Zappo, New Jersey. Photo: Tim Torchia
"Enthusiasm is the yeast that makes your hopes shine to the stars. Enthusiasm is the sparkle in your eyes, the swing in your gait. The grip of your hand, the irresistible surge of will and energy to execute your ideas." –Henry Ford
---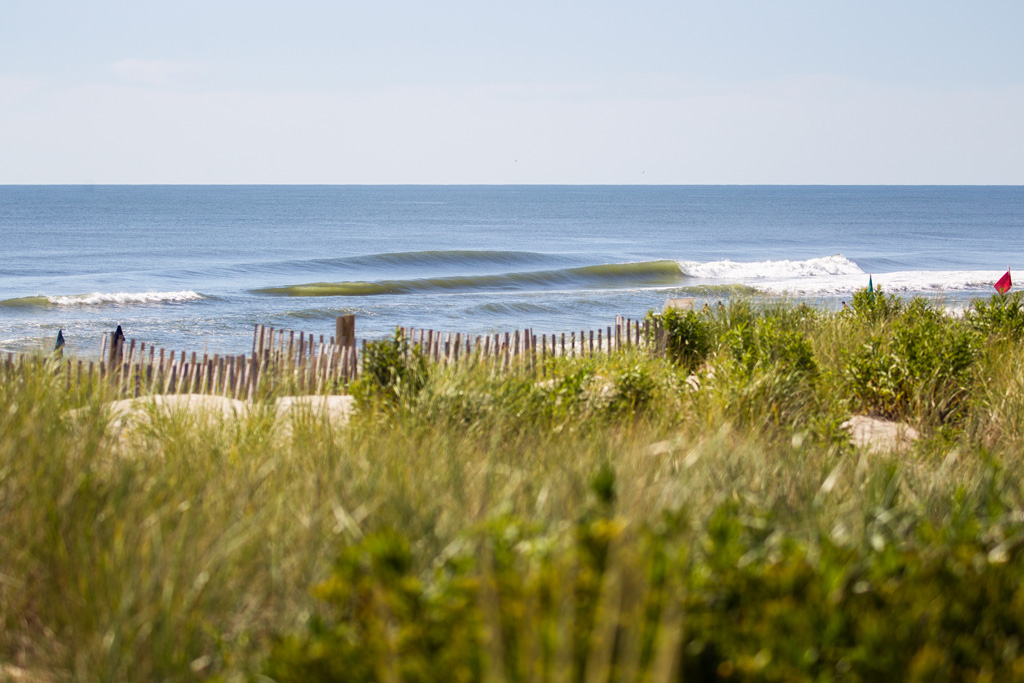 New Jersey. Photo: Ben Currie
It can get bigger, and heavier, and more consequential — but we don't think it can get any more fun.
---
Bo Raynor, North Carolina. Photo: Kathryn Harms
Bo Raynor enjoys a little Outer Banks spotlight on the final evening of July. Just wait until you see what this same stretch of sand looked like the following day on August 1st…
---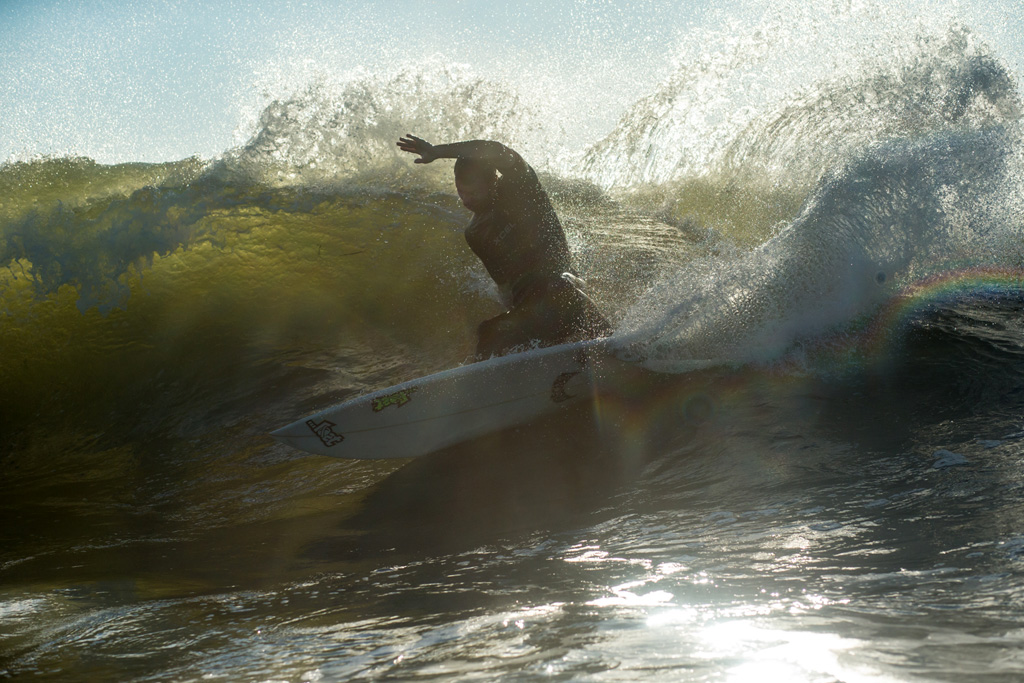 Conor Willem, New Jersey. Photo: Kyle Gronostajski
Another solid slice on July's final day courtesy of Conor Willem and the LBI-based Wrecking Crew.
---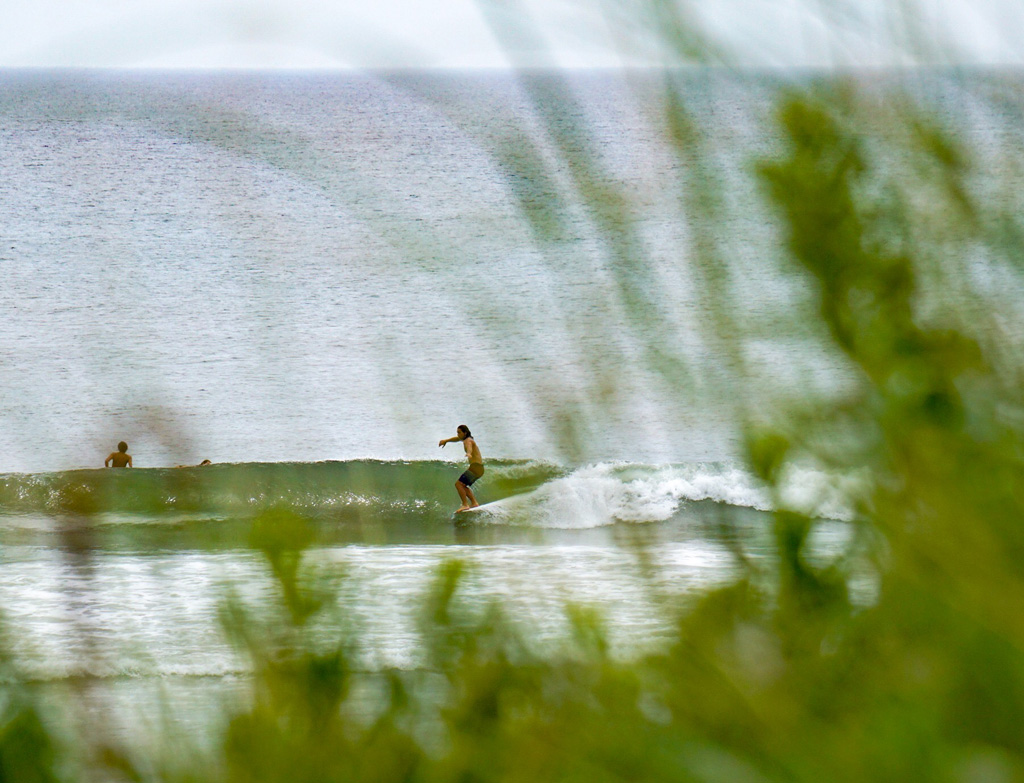 Evan Micele, North Carolina. Photo: Cal Ramsey
Many people think noseriding is easy, but locking in to a section this seamlessly takes real skill.
---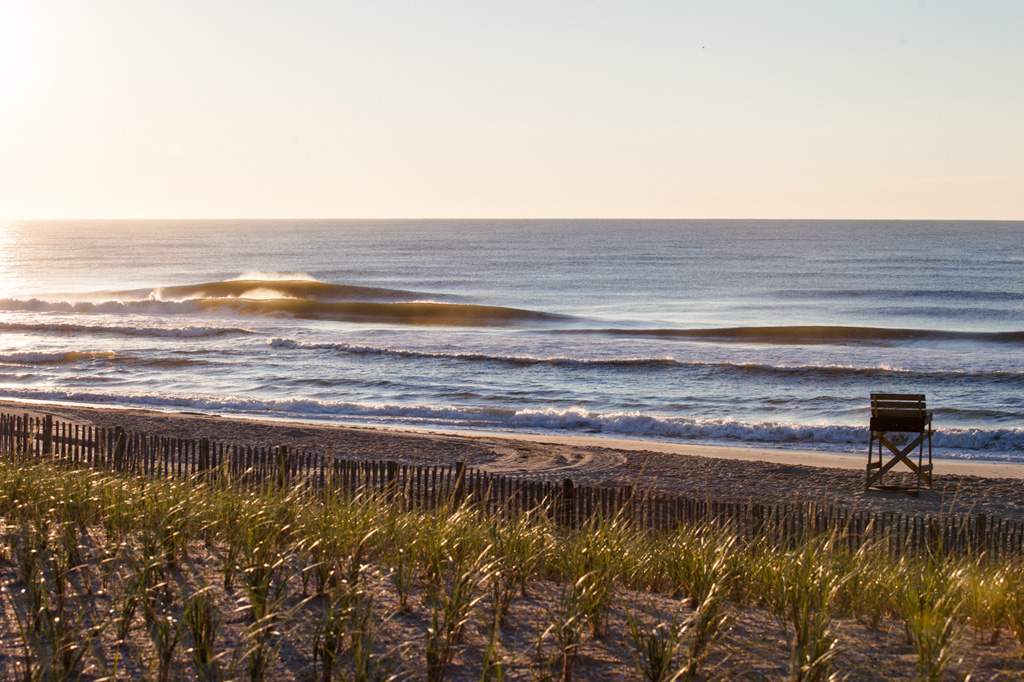 New Jersey. Photo: Shawn Casey
As photographer Shawn Casey said in the email accompanying this photo, "Summer gold." No further caption necessary.
---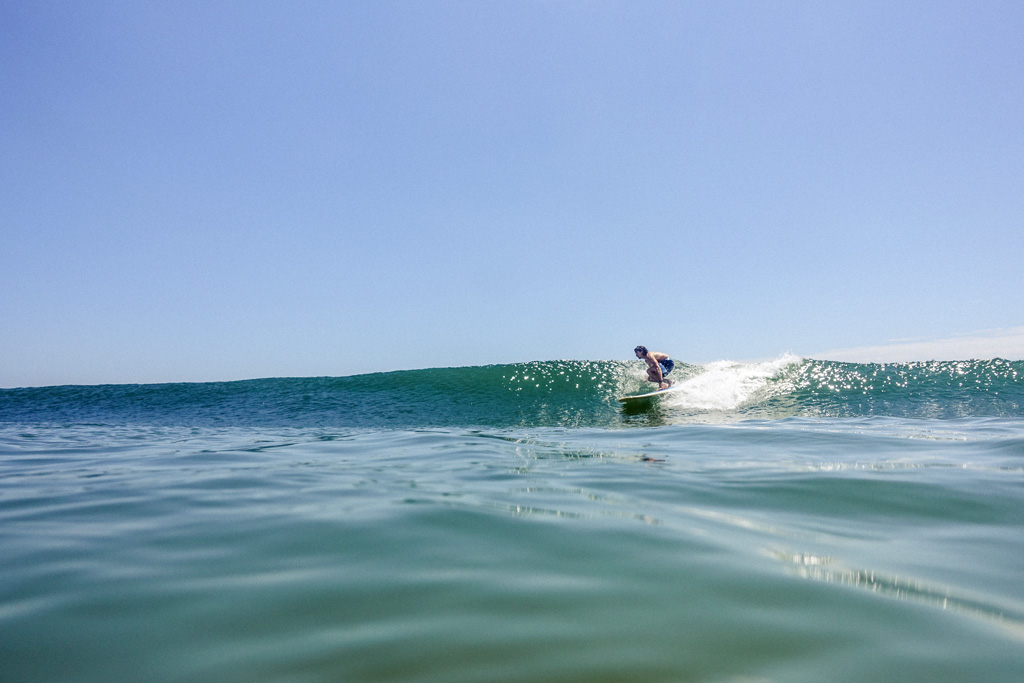 Brendan Tighe, New Jersey. Photo: Russell Roe
How excited would you be to have a blue-green canvas like this unfolding in front of you?
---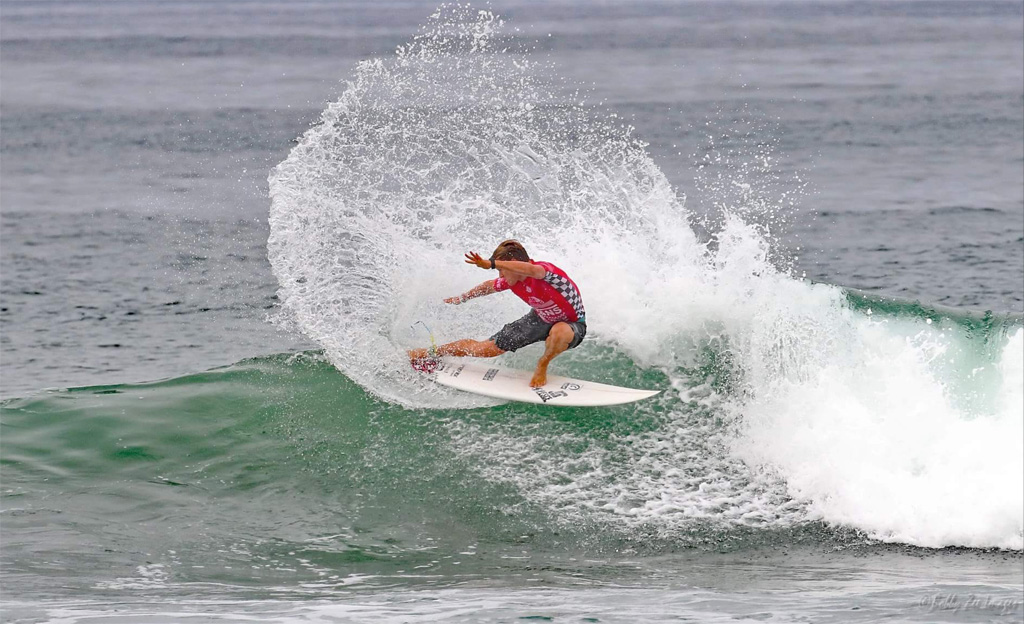 Nate Dorman, California. Photo: Bobby Zee
The Vans US Open of Surfing is as high stakes as it gets in the surf competition world, and although South Carolina native Nate Dorman bowed out earlier than expected, he did his best to put on an elite-level show.
---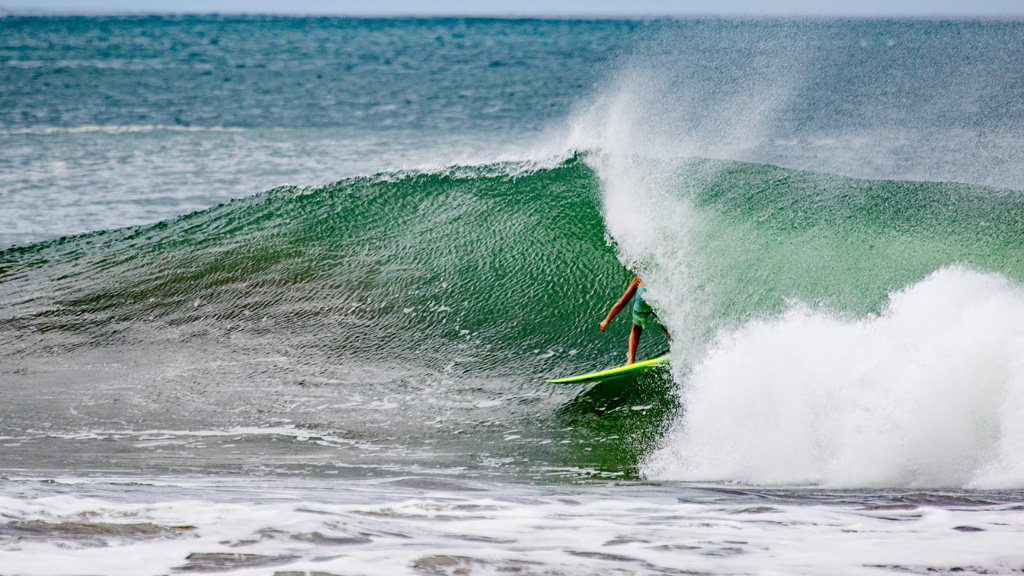 Evan Tyson, Nicaragua. Photo: Rick Briggs
North Florida's Evan Tyson straddles the sweet spot between sea green and sandy brown in Central America.
---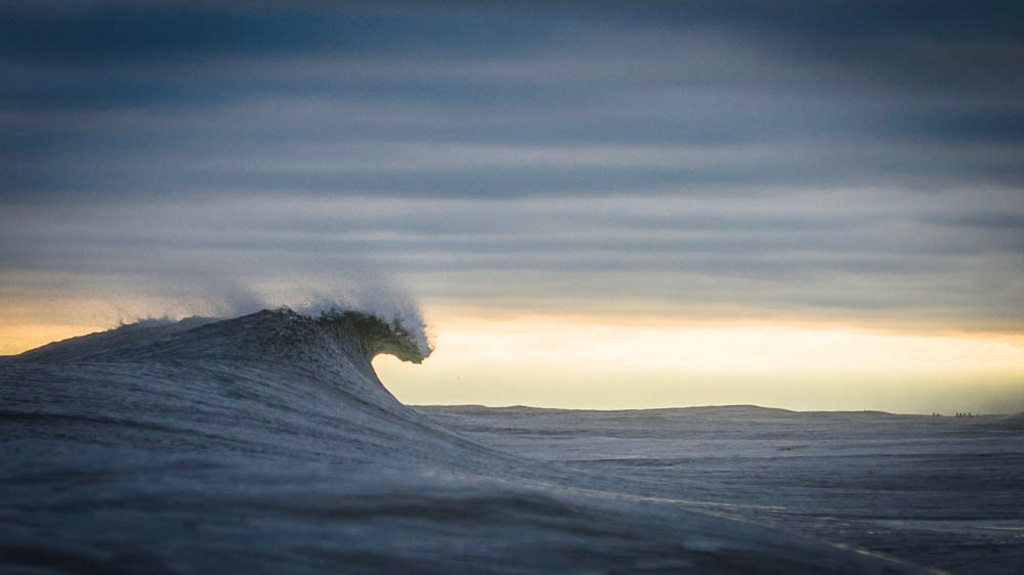 New York. Photo: Ron Walker
"People don't realize that now is all there is; there is no past or future except as memory or anticipation in your mind." –Eckhart Tolle
---
Tags: california, dominican republic, florida, great lakes, gulf of mexico, july 2017 swell gallery, new england, new jersey, new york, nicaragua, north carolina, south carolina, virginia