Here's an indisputable, non-alternative fact: January was a damn fine month for East Coast surf (check out this Winter Storm Helena gallery and this Nor'easter gallery if you don't believe us). After looking through a few thousand submissions a handful of times, we were awestruck to see so many epic lineups, so many crisp barrels, so many spot-on airs, and so many massive turns, all of which are represented in our January 2017 Recap Gallery. From the Dominican Republic to Puerto Rico to the Gulf Coast to Canada (and with a few Hawaii wildcards thrown in!), here's what caught our eye as we looked back on an interesting month, both in the water and on land…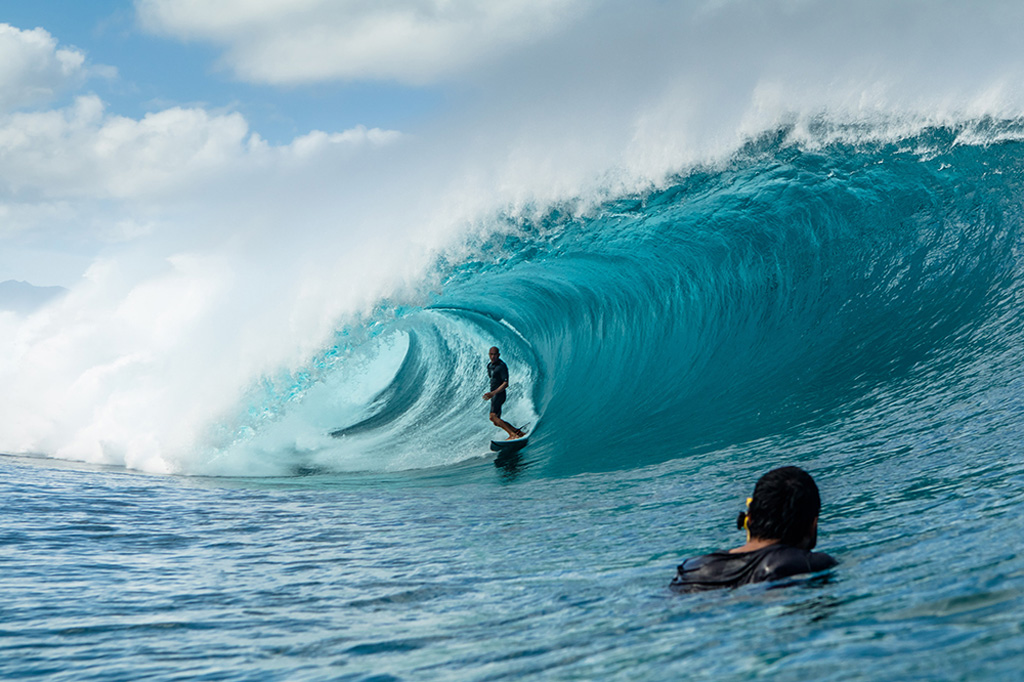 Kelly Slater, Hawaii. Photo: Colton Zobel
We're gonna throw you for a loop and start this East Coast swell gallery off with a shot from Hawaii, where Kelly Slater has been bagging barrels left and right in anticipation of the Volcom Pipe Pro. Not a bad way for aspiring Virginia Beach photographer Colton Zobel to kick off his North Shore winter.
---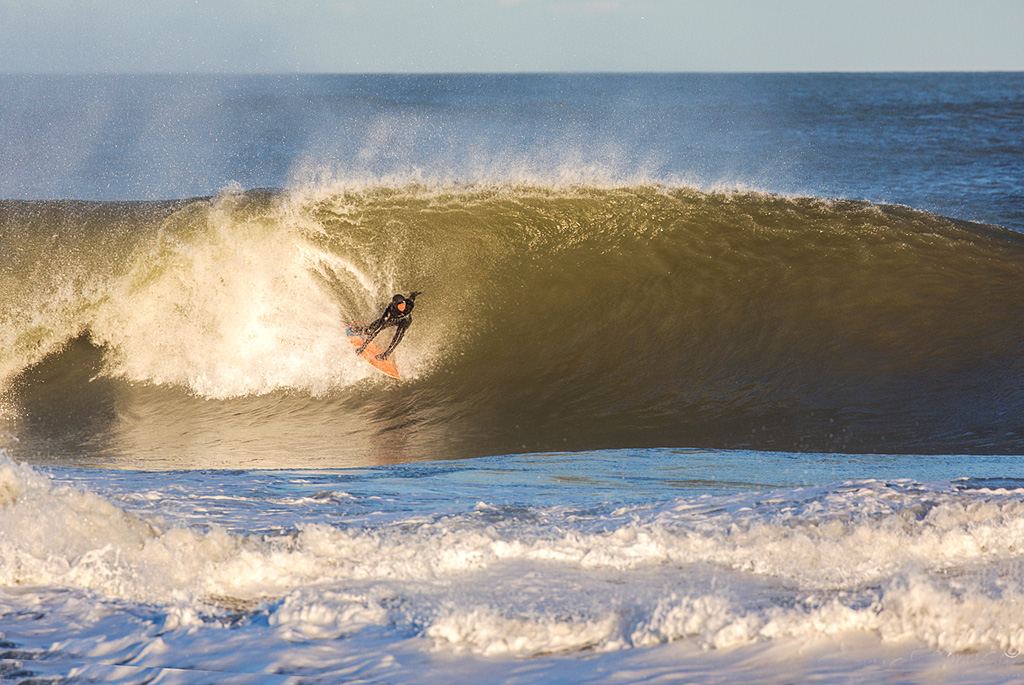 Luke Gordon, North Carolina. Photo: Cory Godwin
Sometimes it's that moment right before you get fully pitted that feels the most exhilarating.
---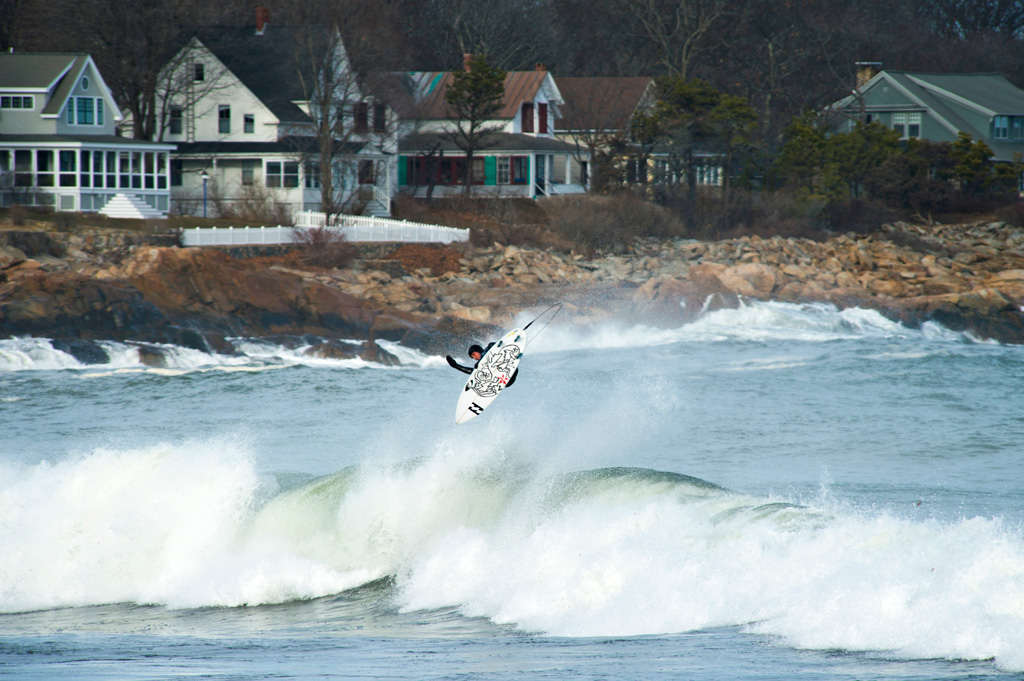 Rob Kelly, New England. Photo: Jay Rutkowski
R. Kelly was all over the map in January, maximizing his winter swell time. But this up north air proves that not every January jam comes ensconced by a barrel.
---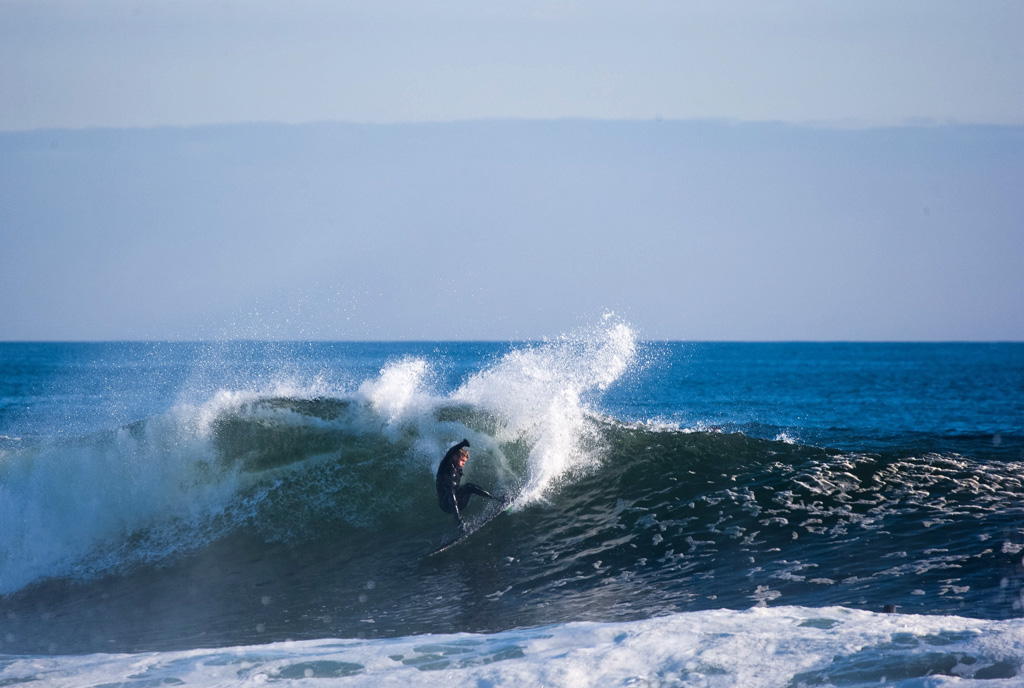 Tommy Ihnken, New Jersey. Photo: Mike Incitti
Ditto for Tommy Ihnken, who wasn't afraid to flex his twin-fin muscles on some open faces back home in New Jersey.
---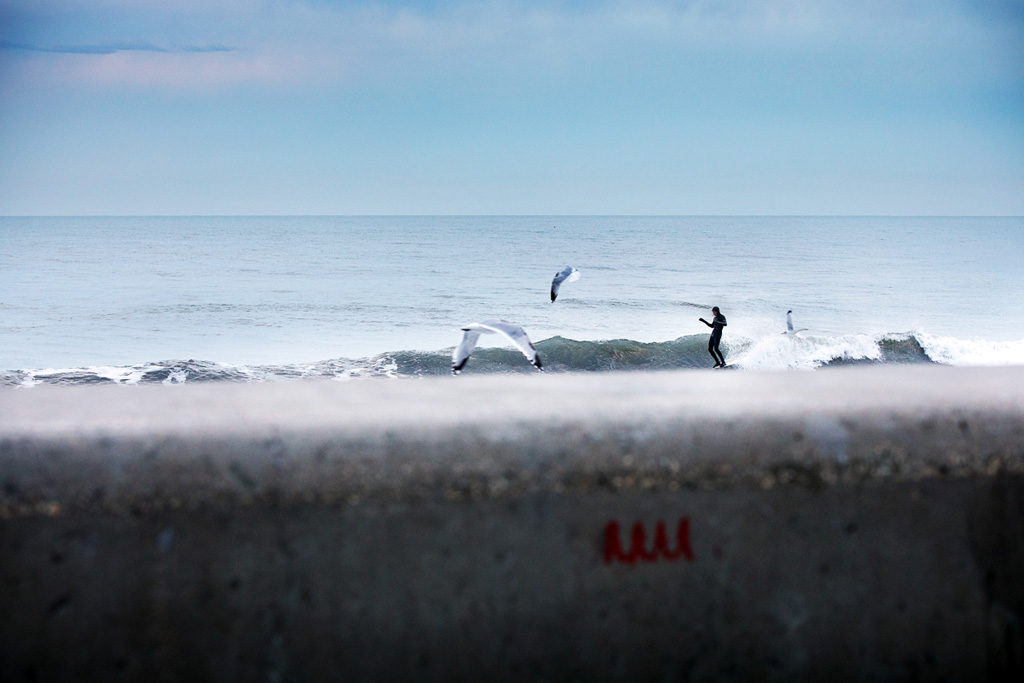 Mikey Evans, New England. Photo: Brian Nevins
Call him the Bird Whisperer — Mikey Evans charms the local flock with some aerodynamic moves of his own.
---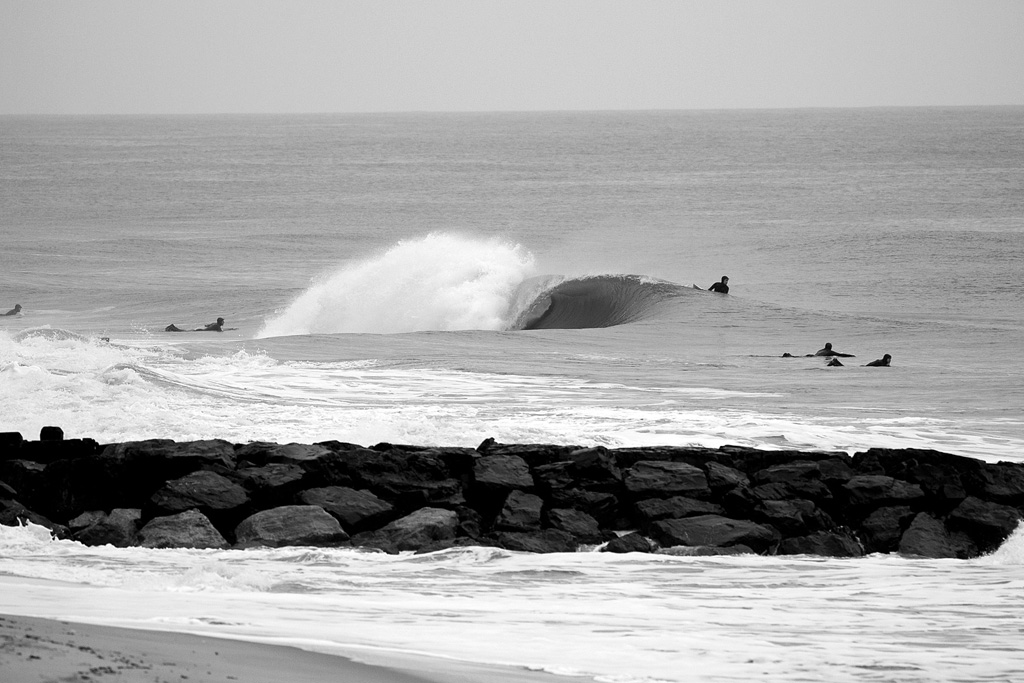 New Jersey. Photo: Ben Currie
THAT view will motivate you to paddle harder for the next one.
---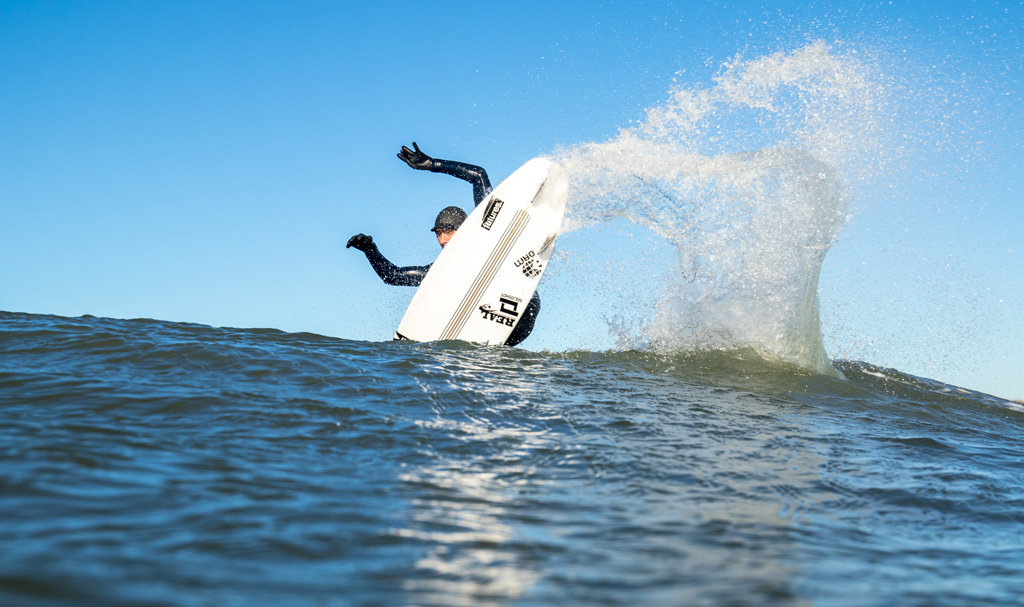 Brett Barley, North Carolina. Photo: Asher Nolan
Valuable human lesson #1,956: always take time to enjoy that moment right before you come back down to Earth.
---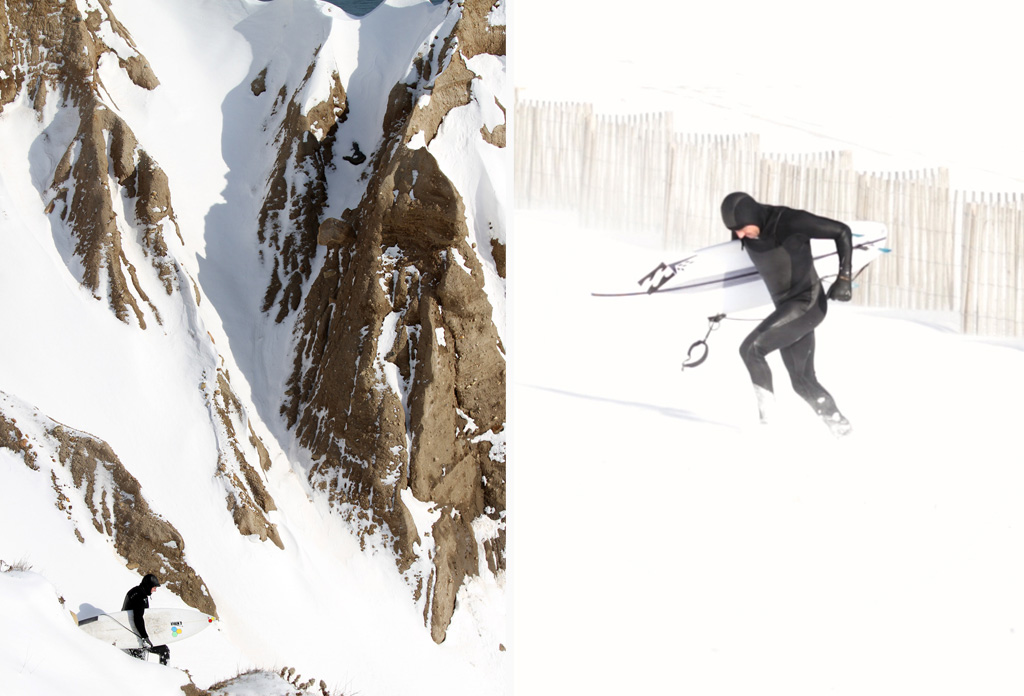 (Left) Lucas Hildreth, New York. Photo: Drew Blauschild; (Right) Sam Hammer, New Jersey. Photo: Ryan Mack
The Swiss Alps? Siberia? The Arctic tundra? Outsiders are always surprised at how frigid the East Coast actually gets. And we love it.
---
Josh Burke, Barbados. Photo: Alan Burke
Forget the E-brake — Josh Burke ripped the whole damn transmission out of this thing.
---
New England. Photo: Ralph Fatello
Never fantasized about life among the charming seaside hamlets of the East Coast's northernmost corner pocket? You're really missing out.
---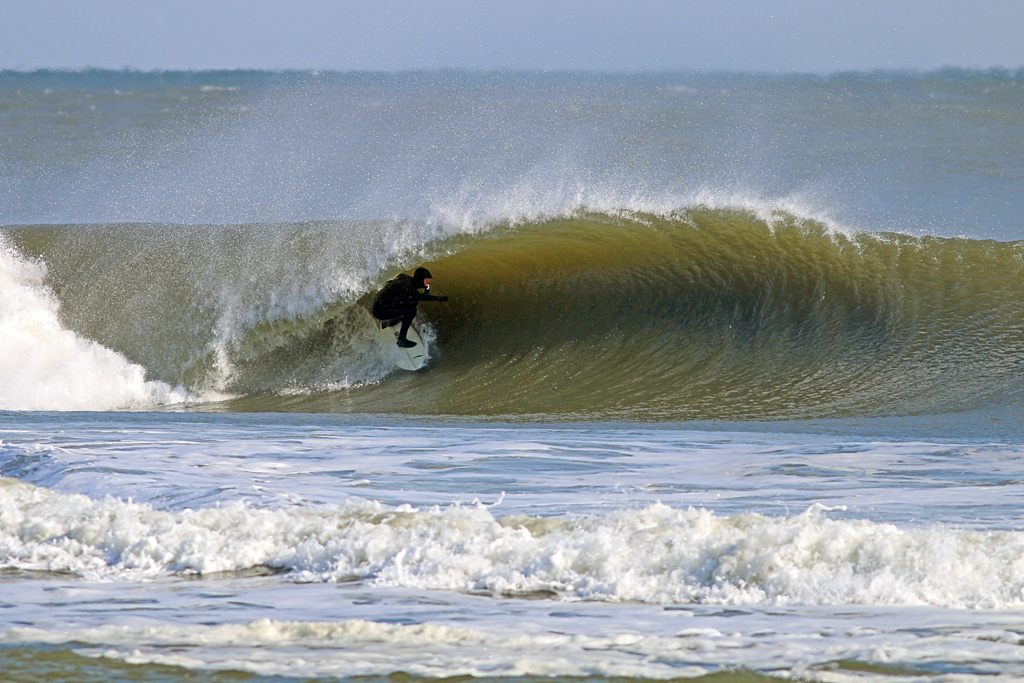 Andrew Baumgartel, New Jersey. Photo: Jim Givas
Andrew Baumgartel rides the ripples on one of the best Garden State days of last month.
---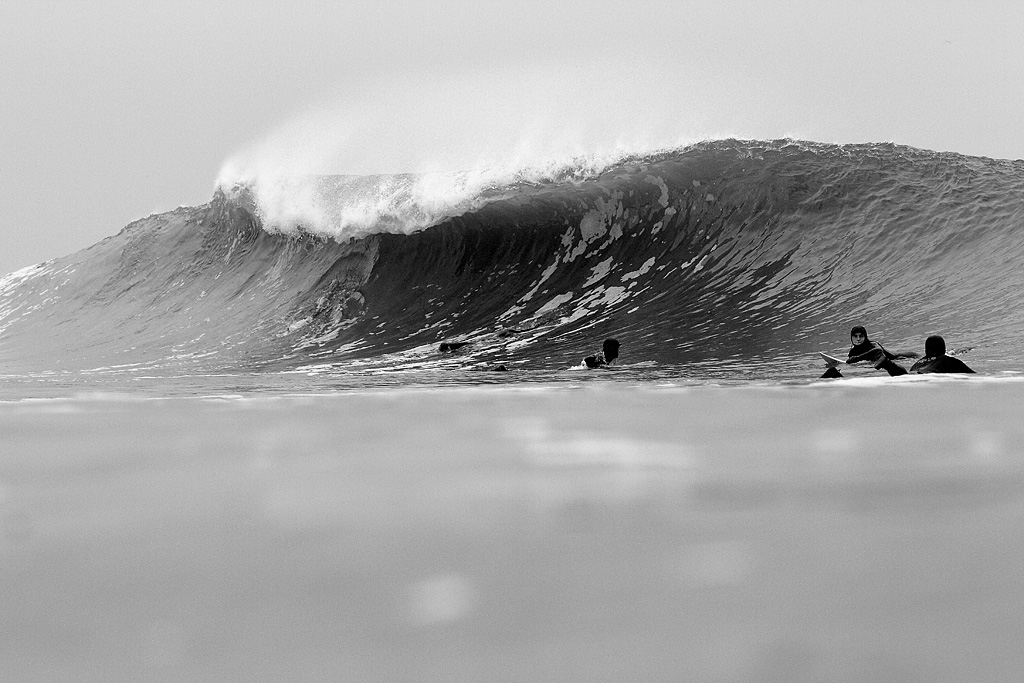 Maryland. Photo: Tyler Layton
Some will scramble to go, others will sit back and enjoy the view. There are no wrong answers.
---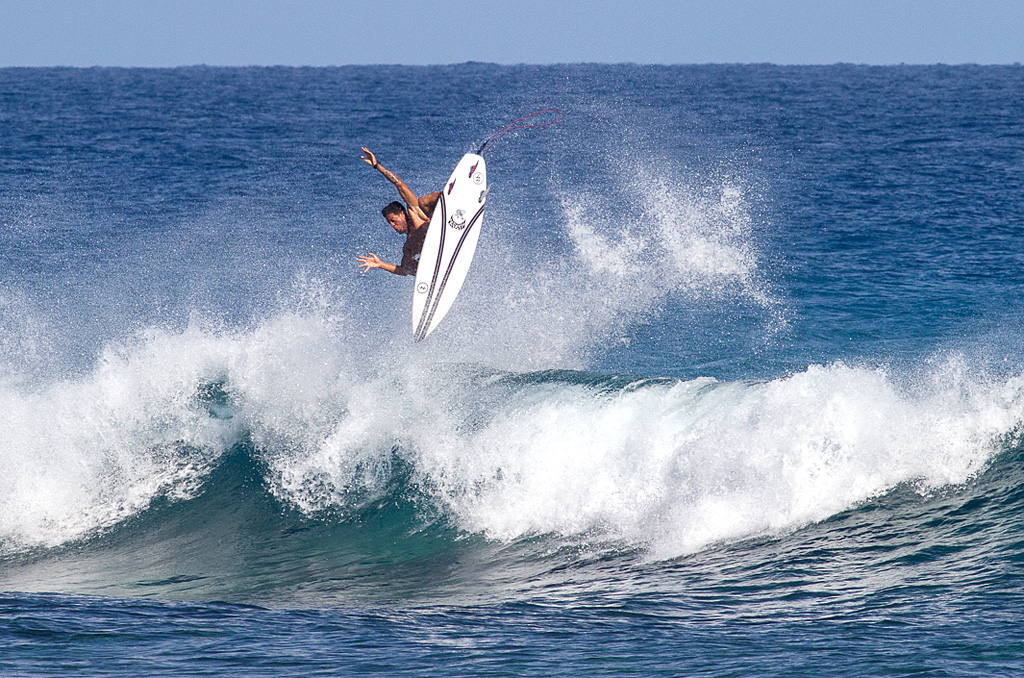 Pedro Fernandez, Dominican Republic. Photo: Daniel Stockdale
After a surprising run of windless, glassy days in the Dominican Republic, island standout Pedro Fernandez took advantage once the trades cranked back up.
---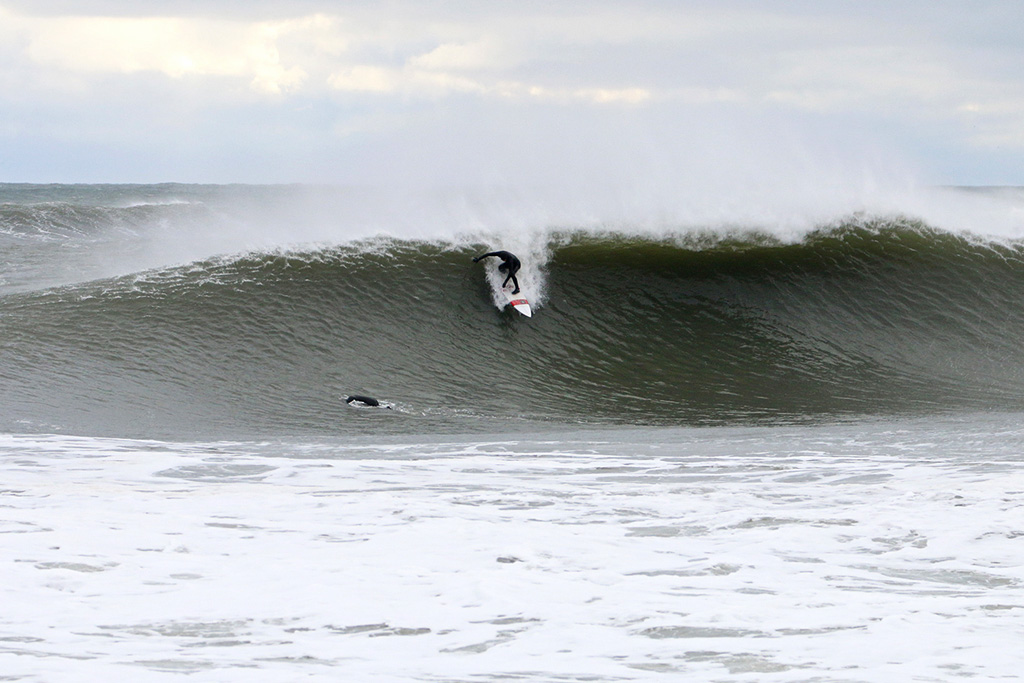 Ben Bourgeois, North Carolina. Photo: Woody Harris
You've probably seen the sequences and video clips of the completed — but mindsurfing this one with Ben Bourgeois is pretty fun, too.
---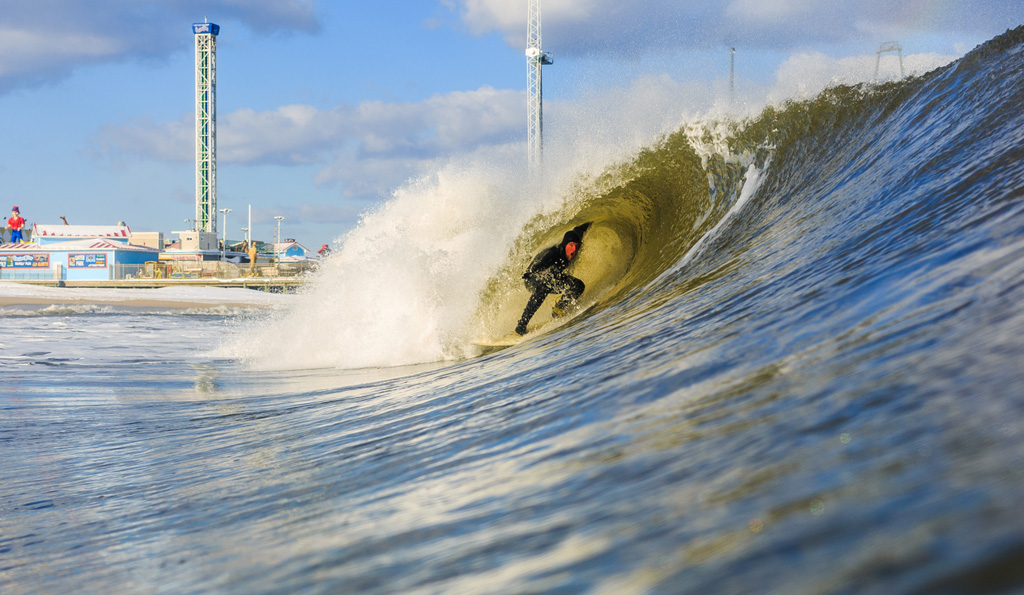 Xavier Wagner, New Jersey. Photo: Dave Nilsen
The bustling Jersey Shore economy grinds to a halt in the winter, which is just fine for locals like Xavier Wagner.
---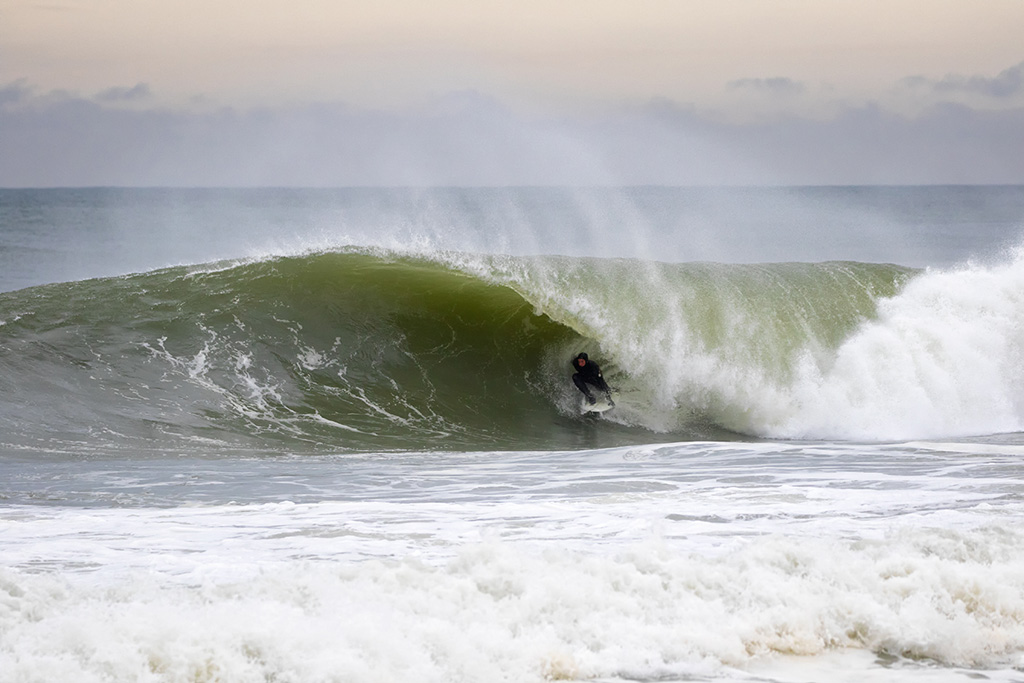 John Murphy, New England. Photo: Trevor Murphy
Blood: thicker than water 'round these parts since 1620. John and Trevor Murphy share their version of a brotherly hug.
---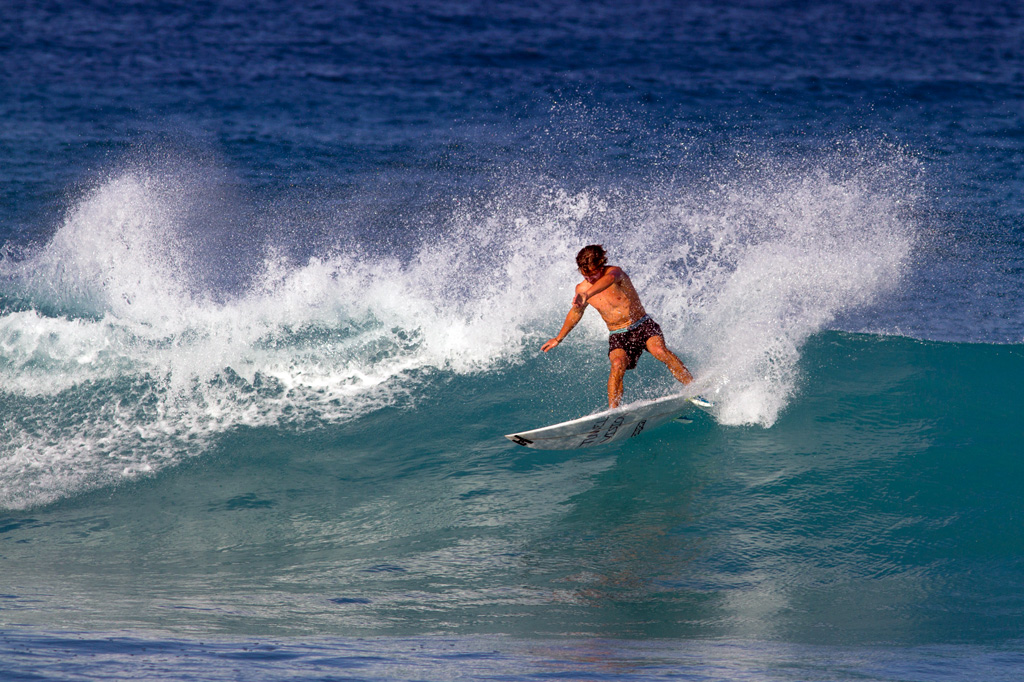 Sutton Kerlin, South Florida. Photo: Mark Hill
No neoprene needed on the Treasure Coast, even with a nor'easter zooming up the coast on January 24th.
---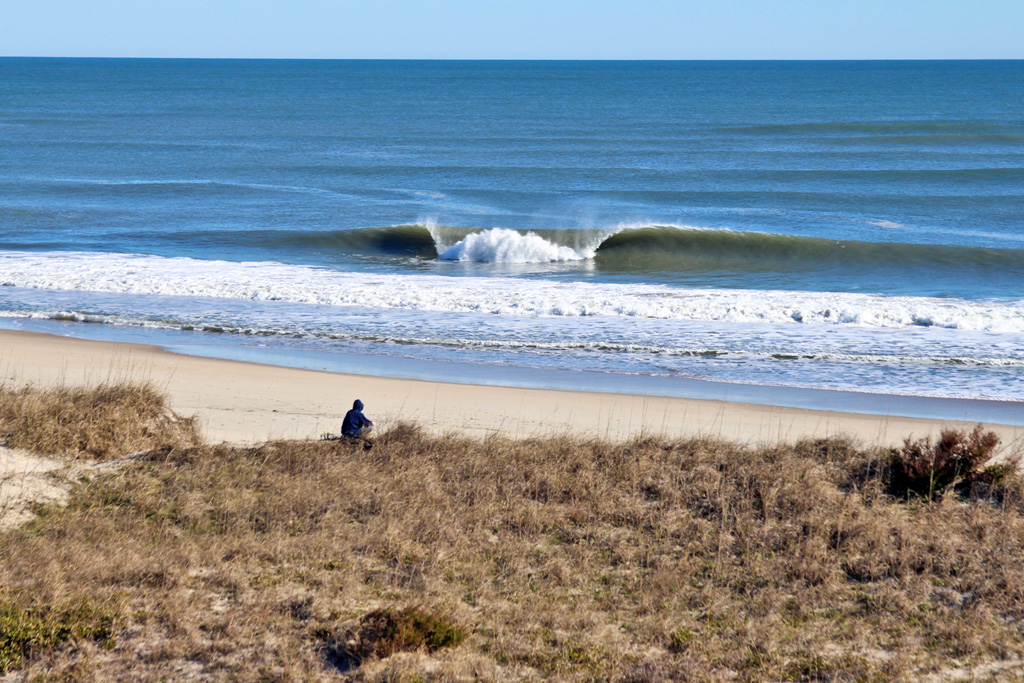 North Carolina. Photo: Shaun Devine
No unnecessary accessories or Internet connections or much of anything else needed one day later in North Carolina.
---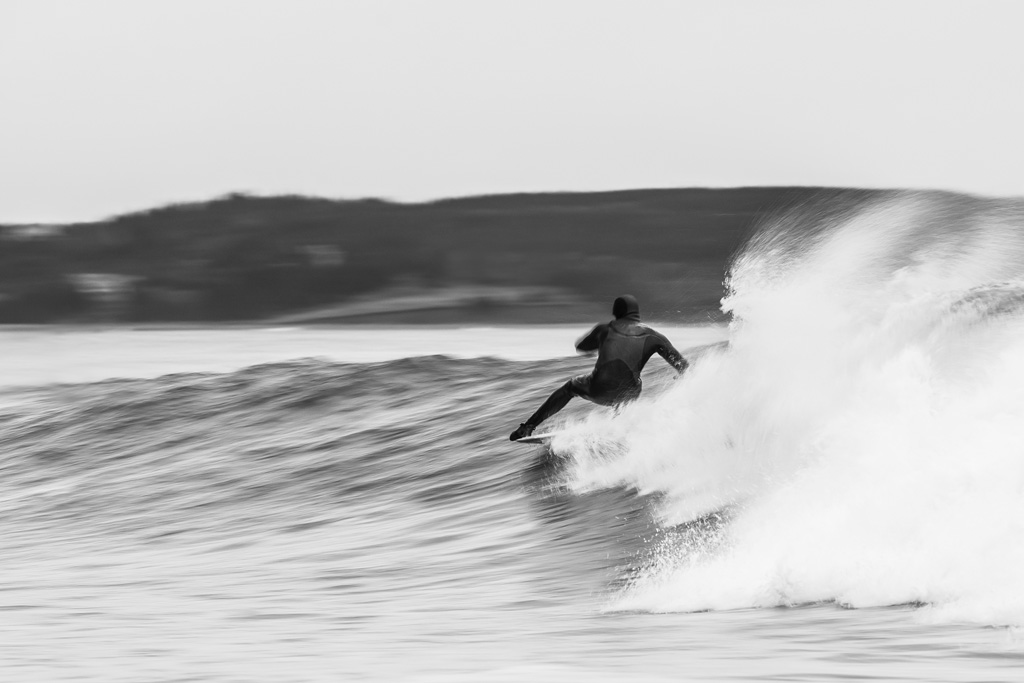 Dean Petty, Eastern Canada. Photo: Jay Keddy
Cue the Thelonious Monk soundtrack, then sit back and savor this freewheeling Maritimes moment.
---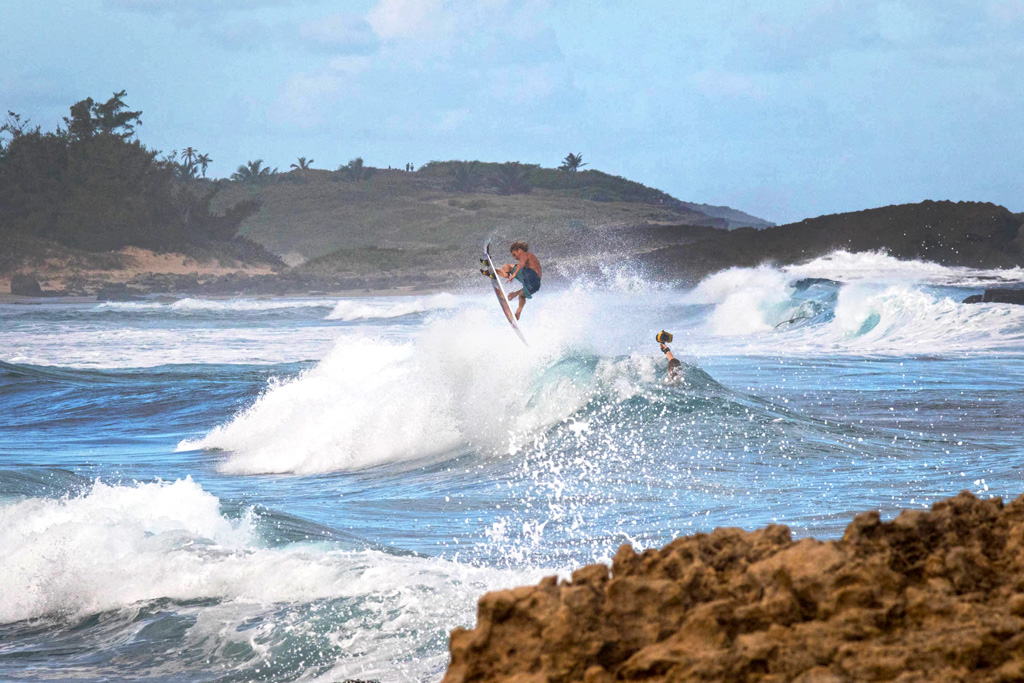 Leif Engstorm, Puerto Rico. Photo: Natty Graham
2,933 kilometers to the south, Leif Engstrom keeps on blasting to the beat of his own frenzied drum.
---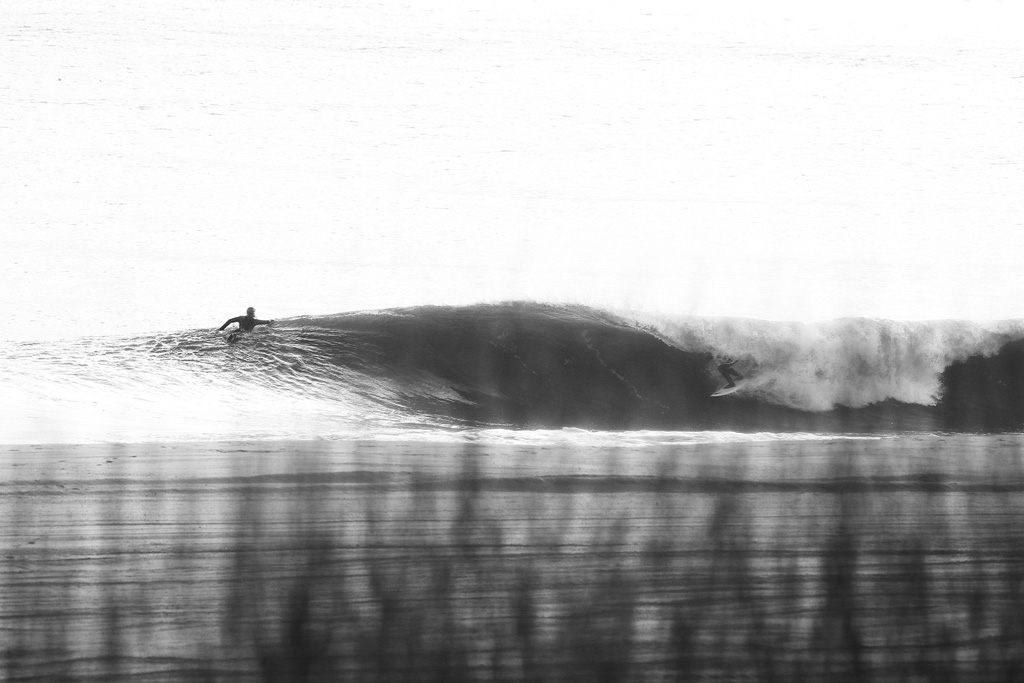 Frank Walsh, New Jersey. Photo: Kyle Arcomano
Forget the hand jive and flip tricks — if he's got a day off, firefighter Frank Walsh is gonna catch as many perfect barrels as he can.
---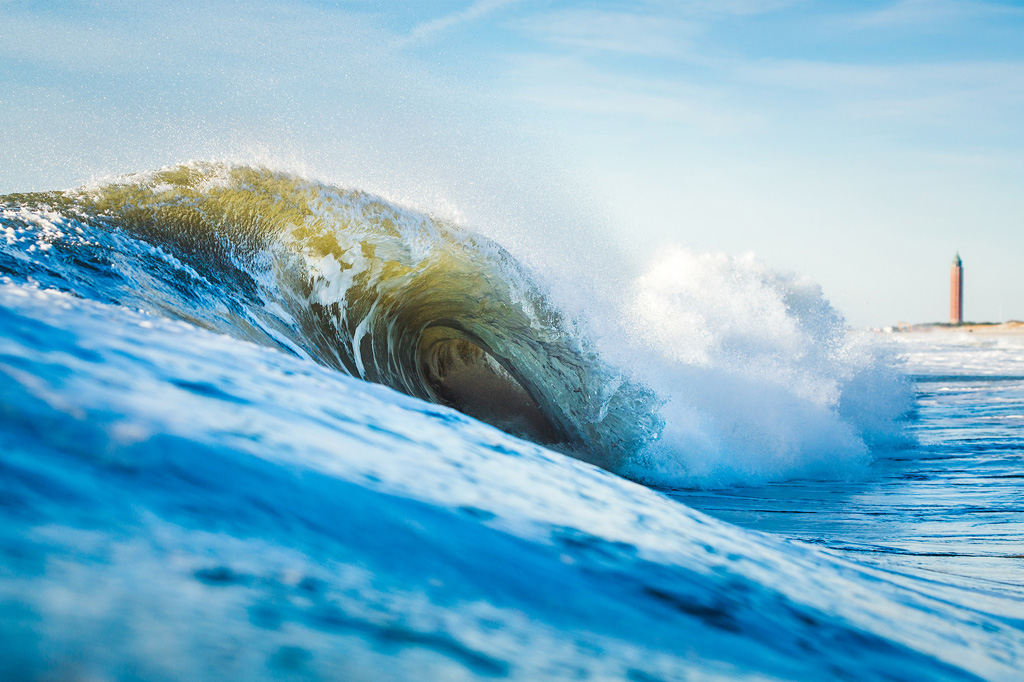 New York. Photo: Evan Conway
"Everybody knows this beach but not many will surf it," Conway says. "It's really heavy and the sand moves around a lot, especially after the latest $240 million beach replenishment project that was eaten up overnight during that last nor'easter. Maybe a system of jetties might even create a left-breaking sandpit in the nearby inlet. One can dream…"
---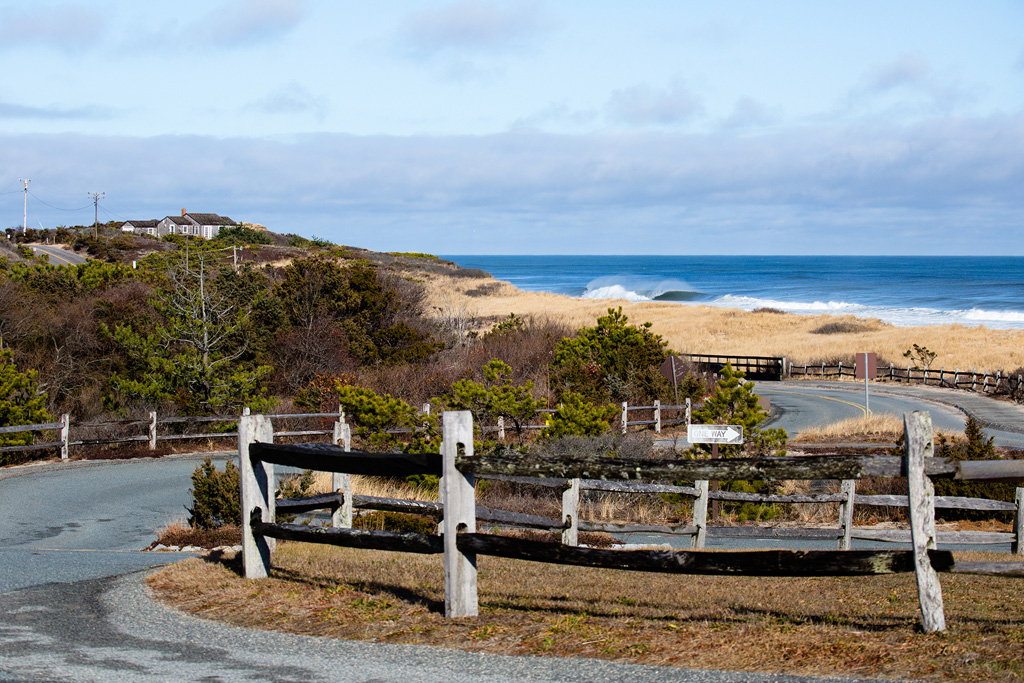 New England. Photo: Gunner Hughes
From New England to New York to North Florida to his old Maryland home, Gunner Hughes gets around. Guess where this shot was taken…
---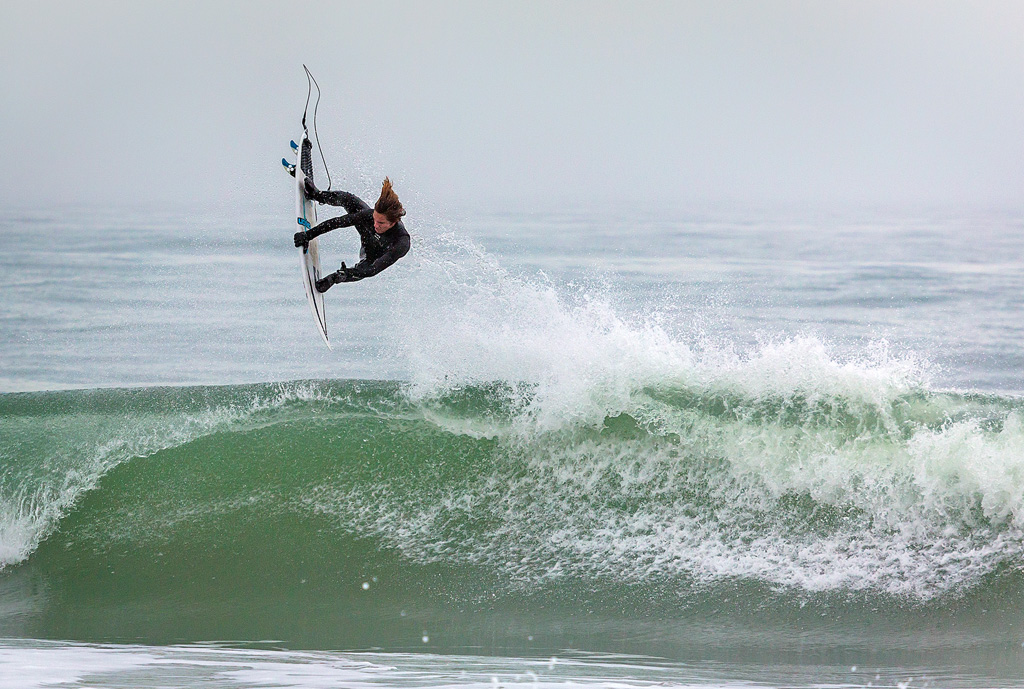 Bo Raynor, North Carolina. Photo: Jon Carter
Freshly stickered up thanks to a new deal with Billabong, Bo Raynor is ready to lift off in 2017.
---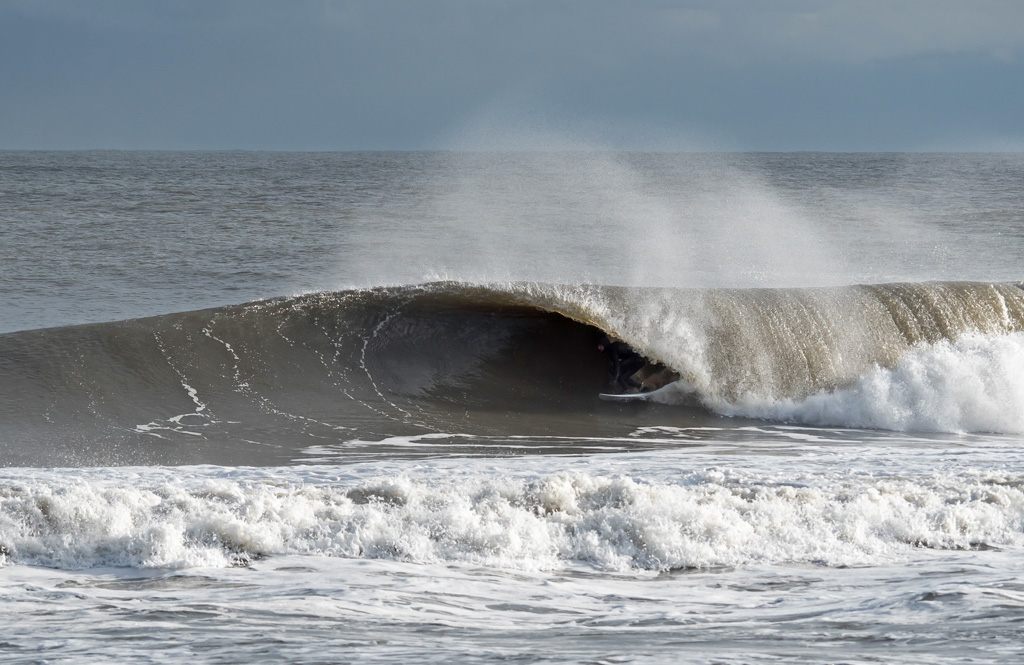 Kyle Abel, New Jersey. Photo: JP O'Brien
Humans love symmetry. Nature loves symmetry. Surfers love symmetry. When it all comes together, nothing's better.
---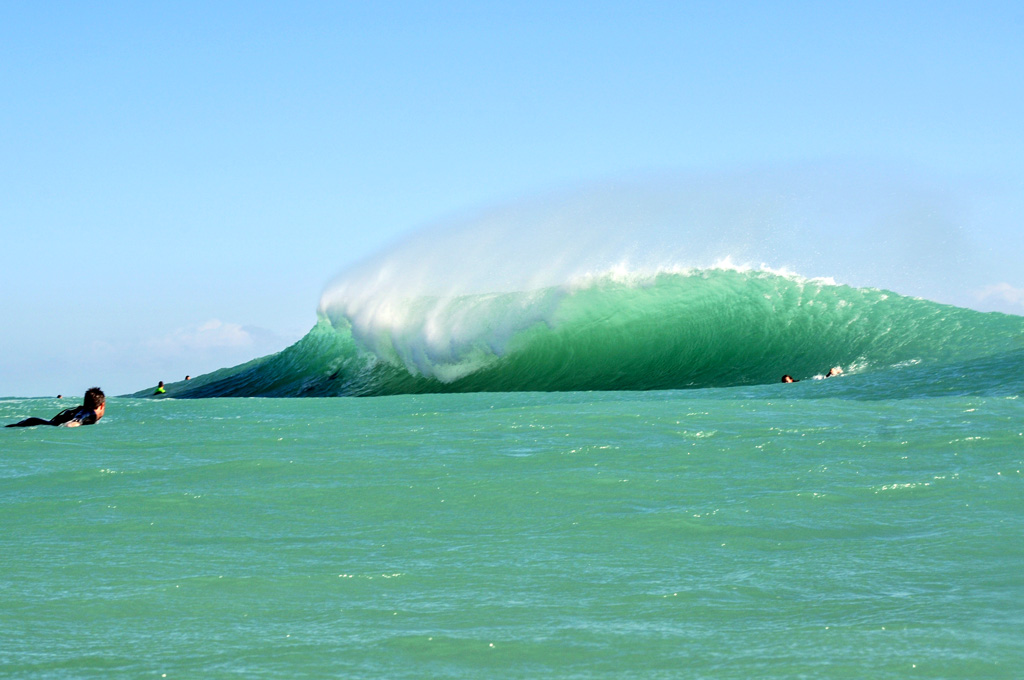 South Florida. Photo: Paul DiMarco
If you're looking for a warmwater escape come winter, you could do a lot worse than posting up here — surf the handful of days it gets good each month, take a flight anywhere in the world when you want, and live it up in one of North America's most vivacious beach towns in between.
---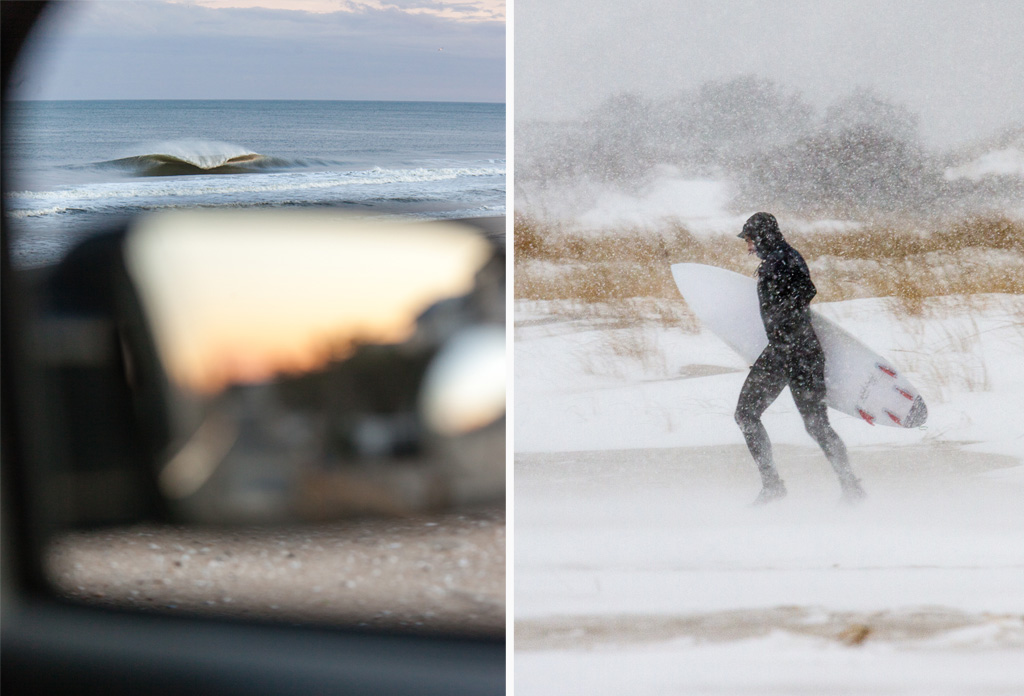 New Jersey. Photos: Shawn Casey
Whether you choose to focus your eyes forward or spend more time looking back, last month was a hands-down winner.
---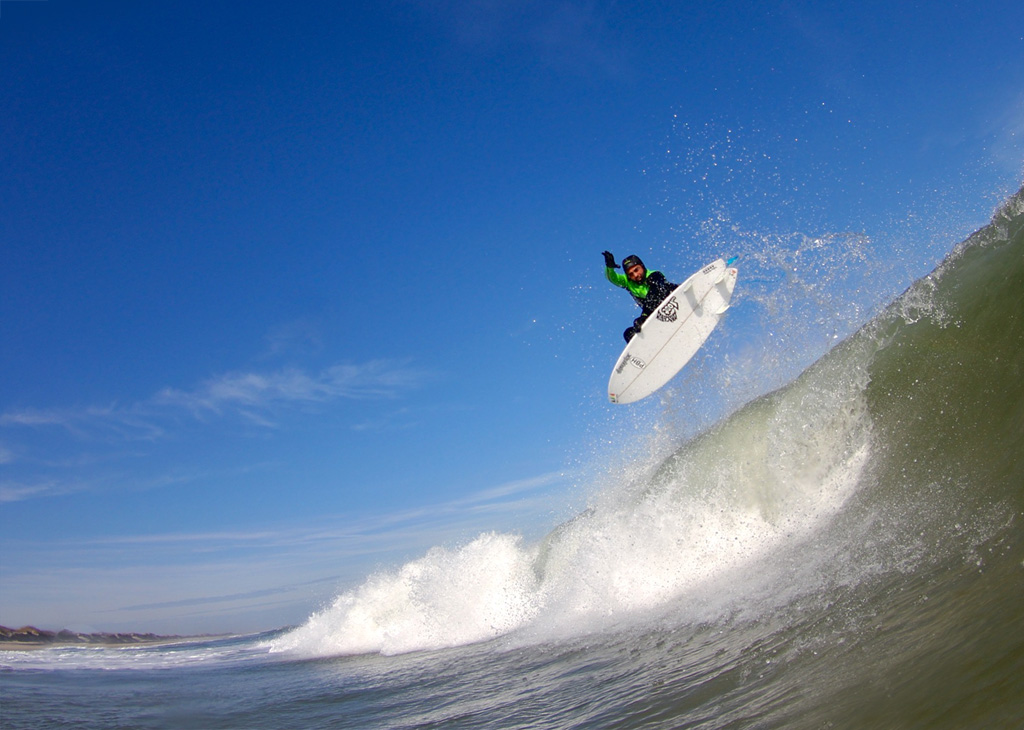 Lucas Rogers, Virginia. Photo: Raven Lundy
Raven Lundy is the latest in a long line of former pros/current chargers/surf industry staples to pick up the water housing. Stay tuned for much more…
---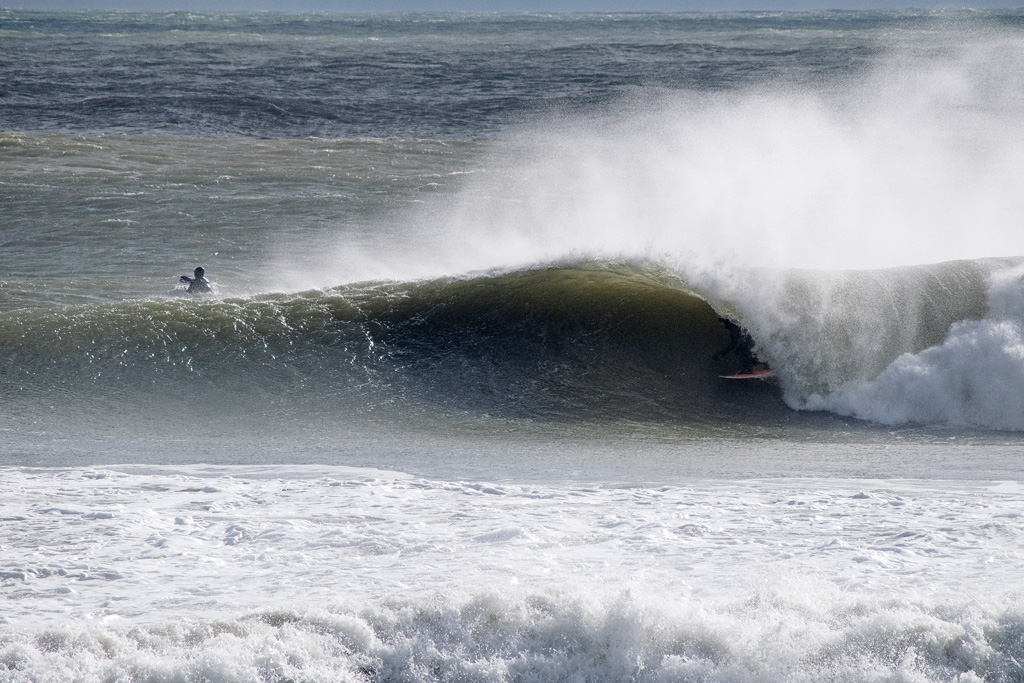 Cody Thompson, North Carolina. Photo: Stephen Quick
The East Coast's best surfers descended on the Outer Banks on January 24th. Looks like the overnight drive from Jacksonville, FL, was well worth it for Cody Thompson.
---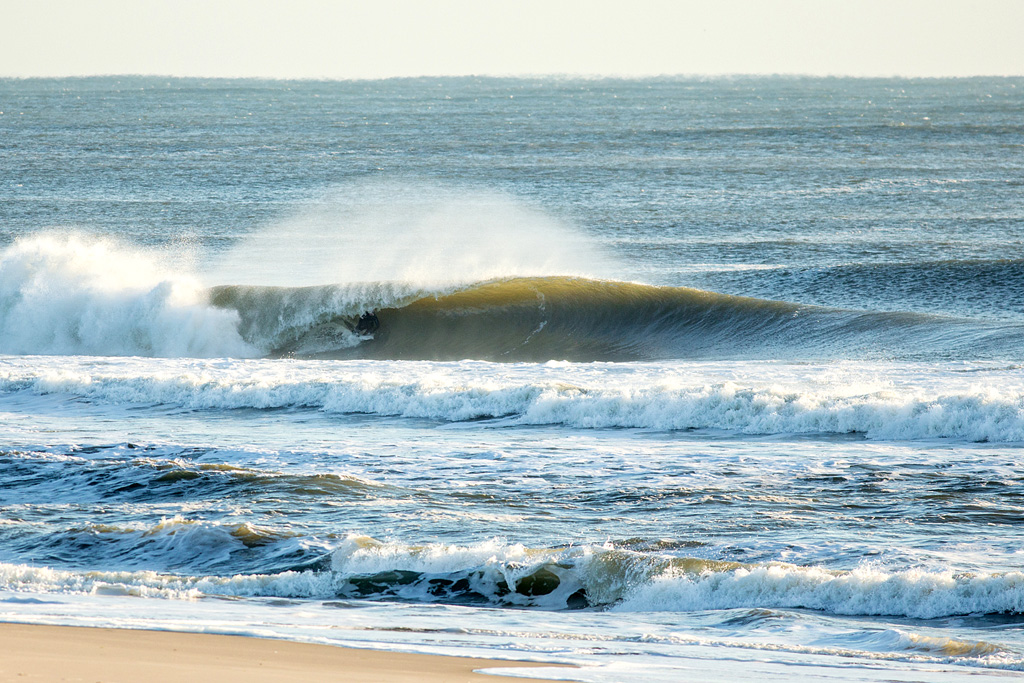 Nick Rossi, New Jersey. Photo: Kyle Gronostajski
Meanwhile, Nick Rossi just had to boogie down to the end of the street to snag this gem.
---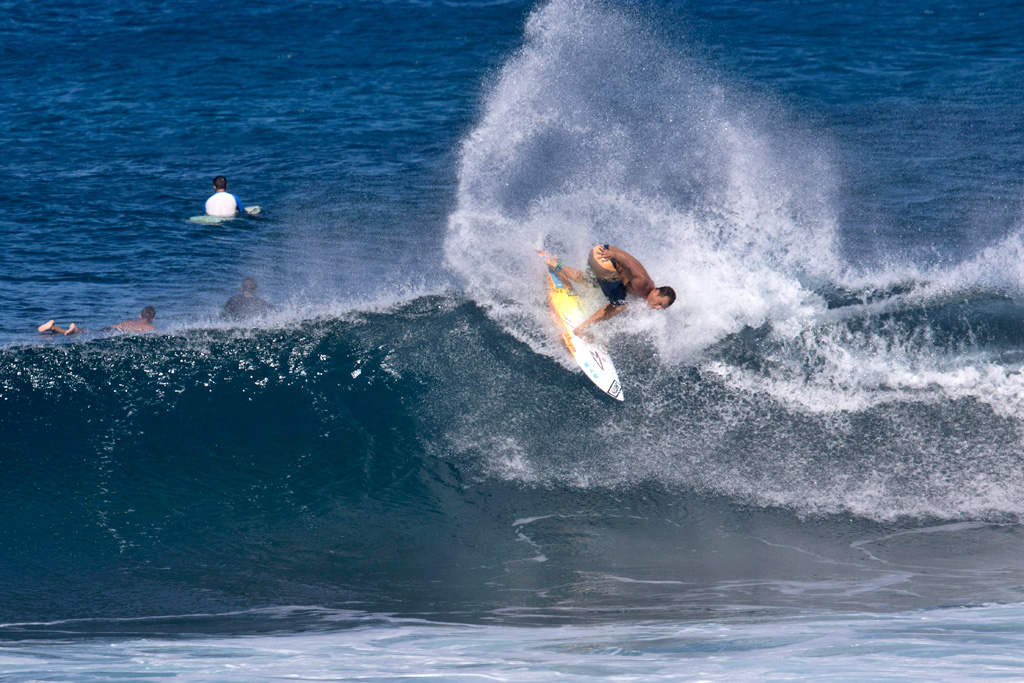 Dallas Tolson, Puerto Rico. Photo: Bob Hovey
Dallas Tolson may have missed the bulk of the nor'easter swell while on vacation in Puerto Rico. But looks like he took out his frustration in a productive way.
---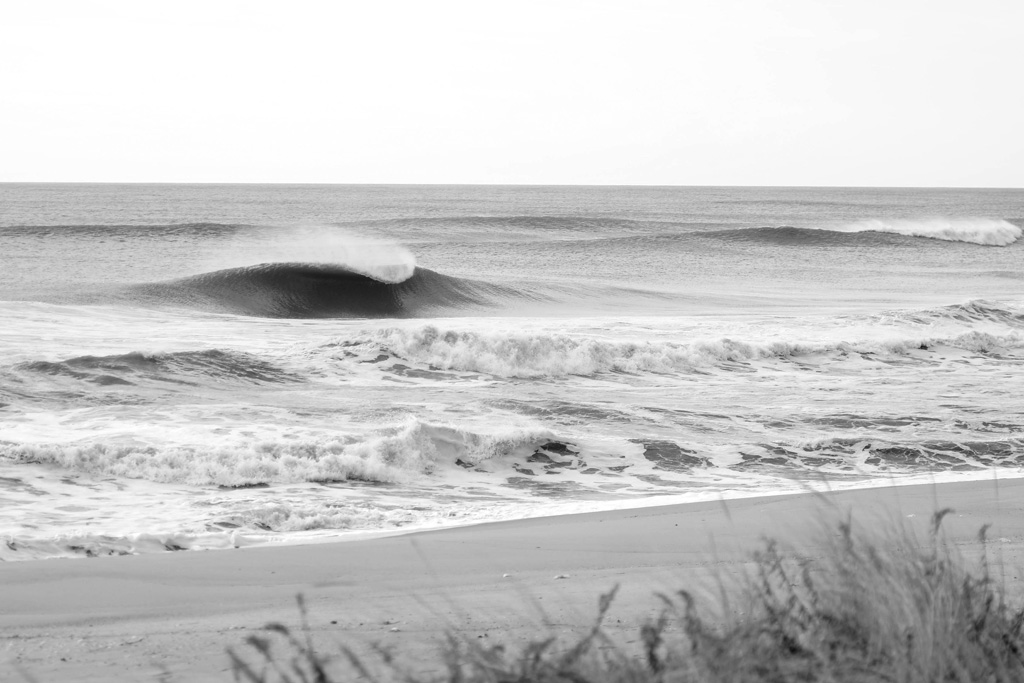 New York. Photo: Joey Mensch
One last look over the shoulder before we dive right into February (and as of the 1st, it's already going off). Ahh, winter…
---
More Swell Galleries