We've had about enough of this — another round of hurricane-fueled glory for parts of the East Coast interspersed with sweaty preparation, immense heartache, tragic loss of life, widespread destruction of property, and more sweaty time on the back end with no power, no water, and no basic services. And that doesn't even begin to touch on the situation in the Caribbean, where islands like Barbuda, St. Maarten, and more were nearly obliterated. Compiling the following photos was painful, but at least their beauty brought temporary relief from the heat and the stress and the tension of boarding up and evacuating. Enduring what many old-timers in Florida called the worst bout of hurricane-force winds in recent memory. Waiting in gas lines to wait to drive home. Praying for power to get reconnected. And, in a general sense, just wishing that these increasingly frequent and increasingly powerful storms would stay away from land and only fill up our wave banks, not deplete us and leave us weary and tired yet again. But hey — that's what Hurricane Jose, which started pumping out swell as soon as Irma started fading, is for. Let's just hope he stays away from land.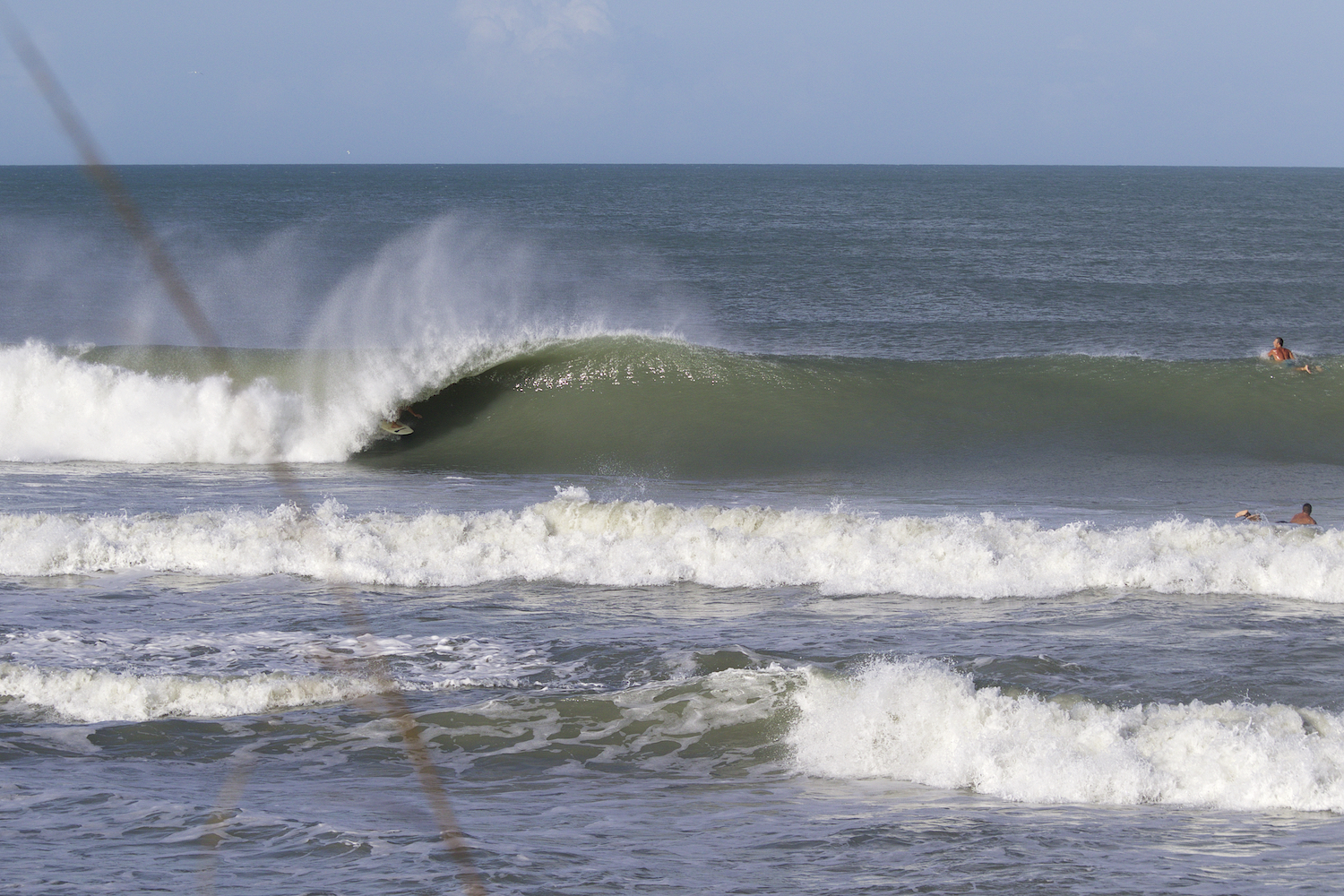 Eric Peters, Central Florida. Photo: Mez
Longboard maestro Eric Peters chose more conventional equipment to ride and score (and make) the biggest barrel of the day at Spanish House.
---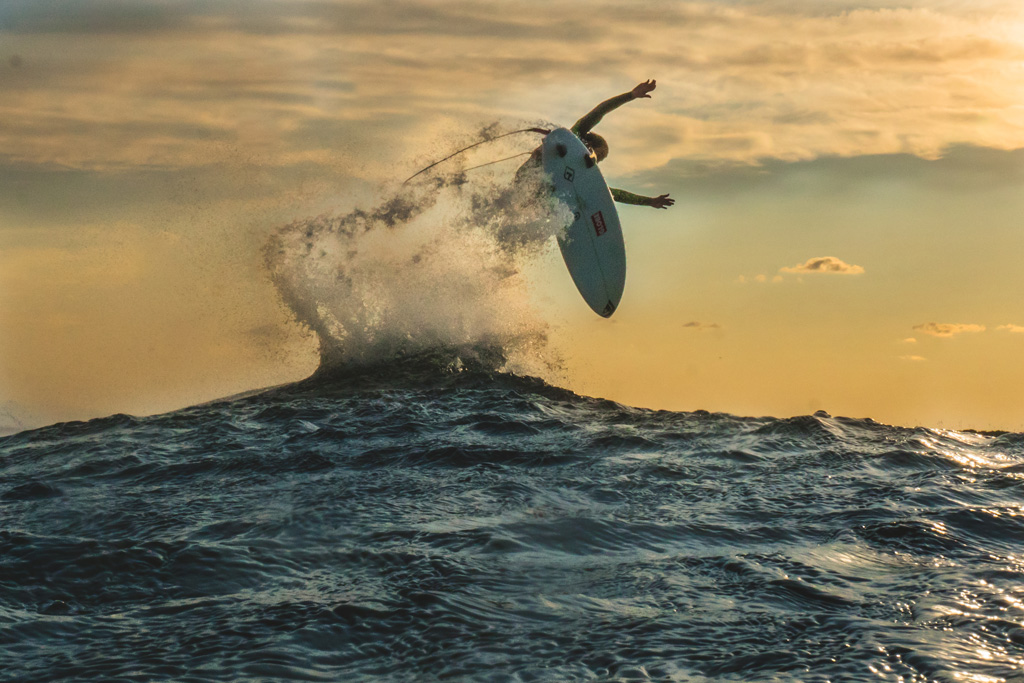 Gabriel Morvil, North Carolina. Photo: Tony Morin/Hendy Street Productions
As Aristotle said, "It is during our darkest moments that we must focus to see the light." East Coast surfers know that all too well come Hurricane Season.
---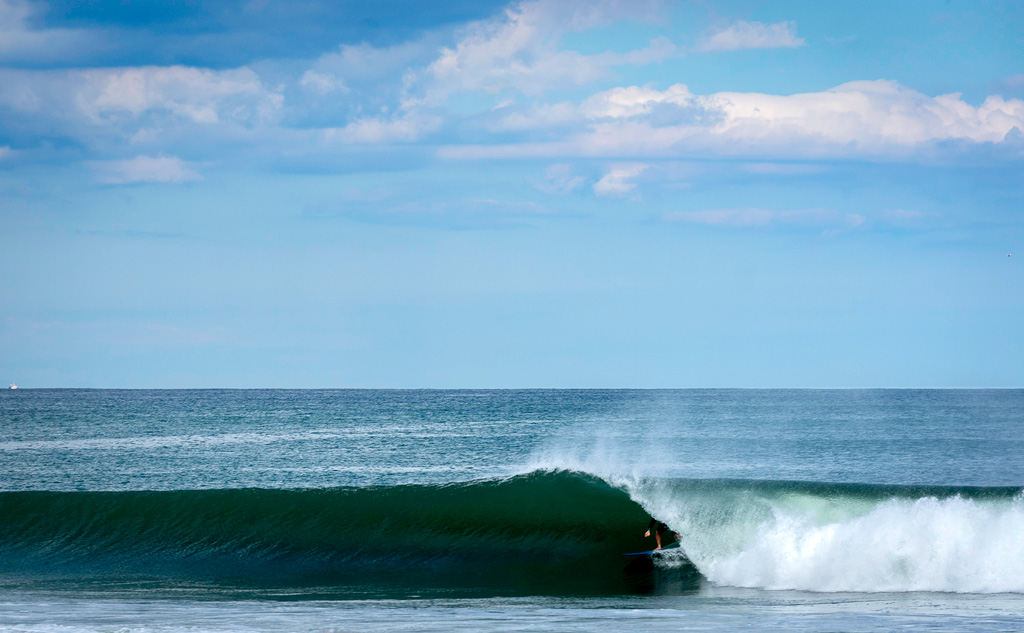 Unknown, New Jersey. Photo: Andrew Reiss
Razor-edged perfection, Garden State style.
---
New York. Photo: Drew Maloney
Speaking of perfection… New York doing its best Skeleton Bay impression.
---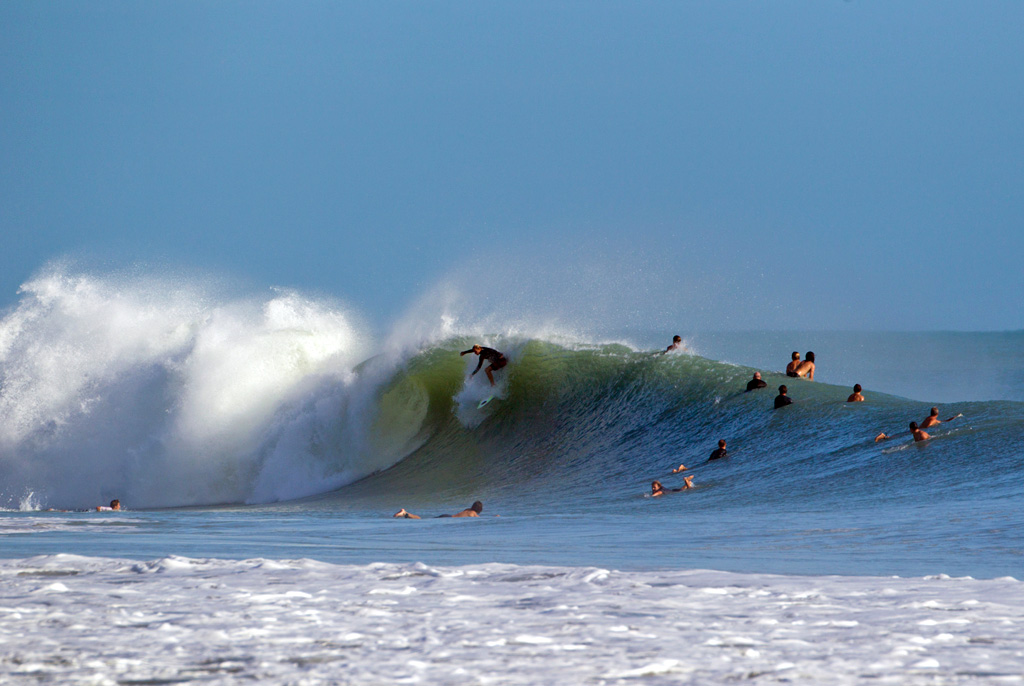 Chauncey Robinson, Central Florida. Photo: Nathan Adams
As Space Coast photographer Nathan Adams said after a long week of Irma preparations, "This was a dreamy day amongst the chaos caused by the hurricane — bittersweet indeed."
---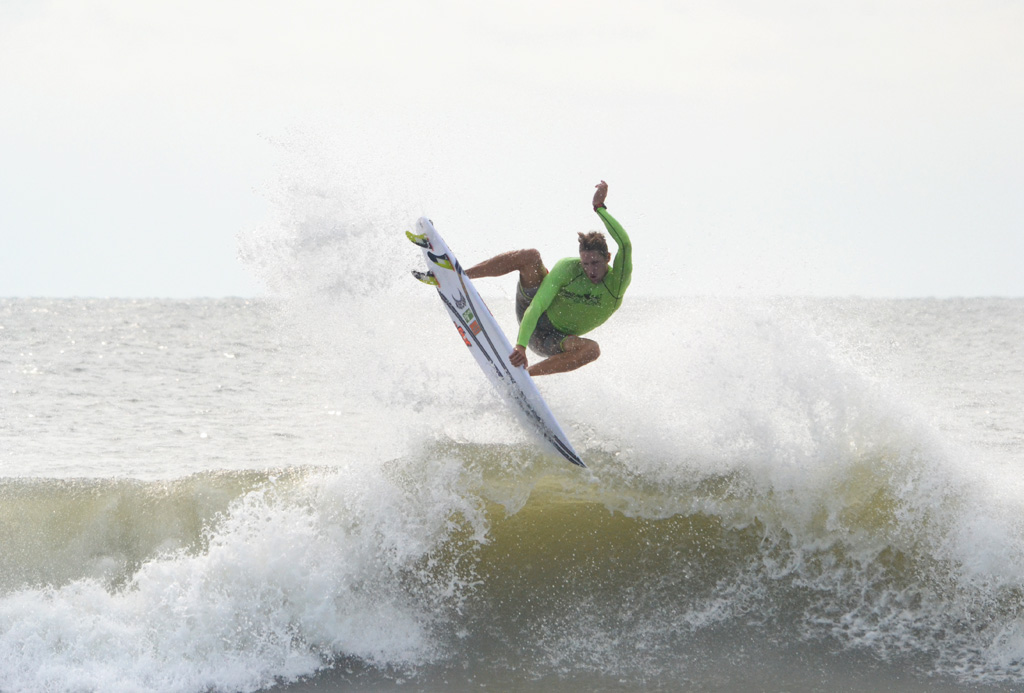 Kyle Busey, South Carolina. Photo: Derf Williams
South Carolina wasn't expecting the kind of flooding that Hurricane Irma delivered, but Chucktown locals like Kyle Busey are used to rolling with the punches.
---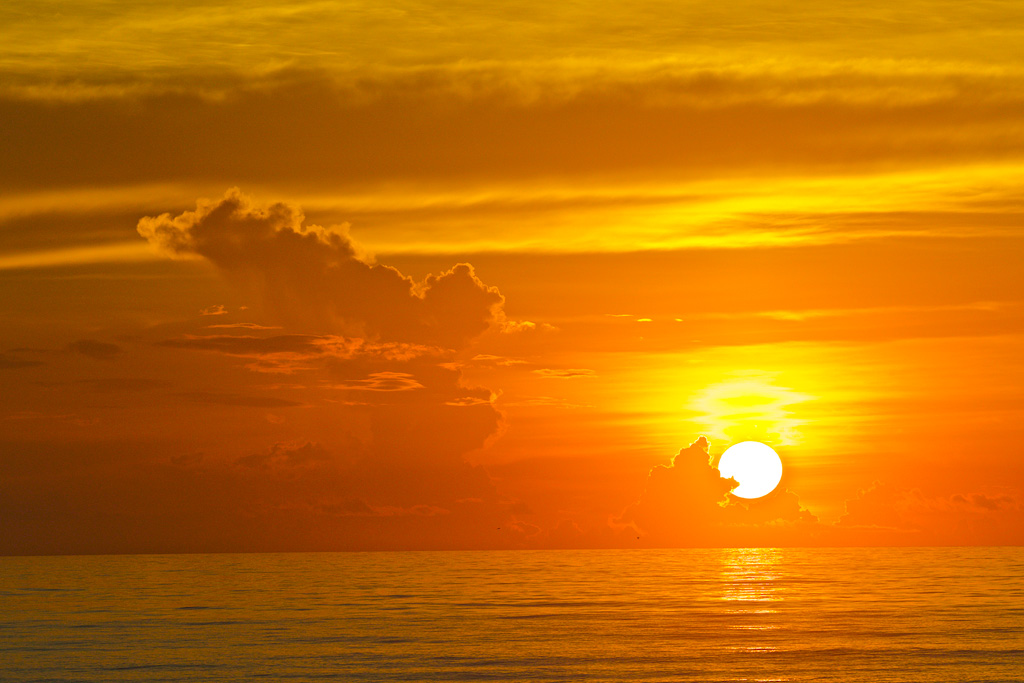 Central Florida. Photo: Mez
Sailors take warning? Sebastian Inlet, 24 hours before Irma's first winds hit Central Florida.
---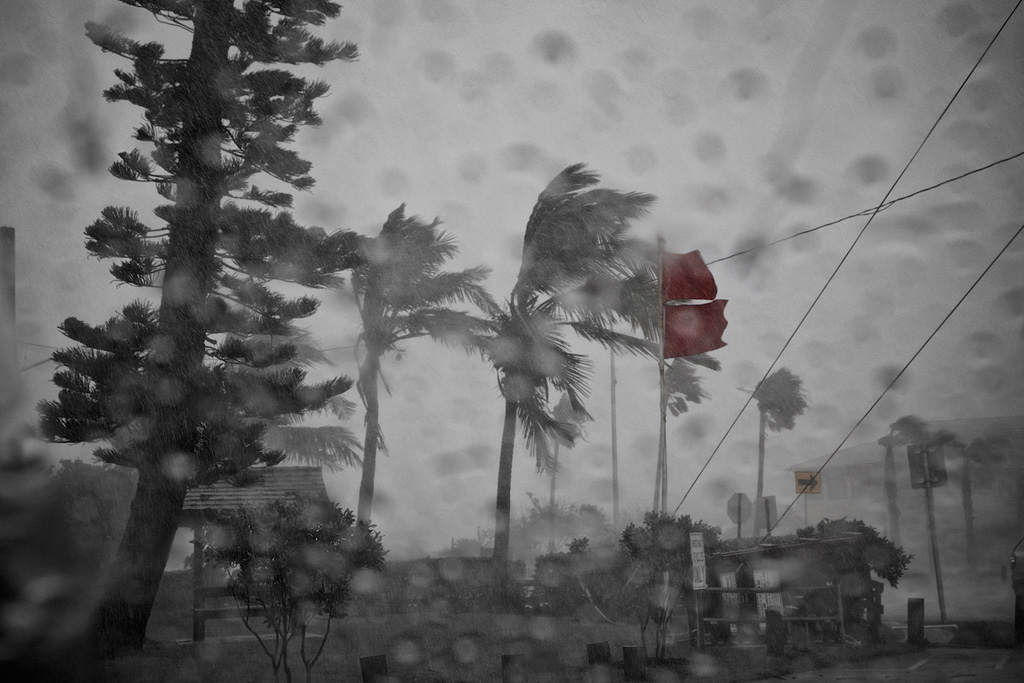 Central Florida. Photo: Mez
Thirty-six hours later, it was code double red at the foot of Ocean Avenue in Melbourne Beach as the Cat 4 behemoth came ashore at Cudjoe Key in the Florida Keys some 400 miles south.
---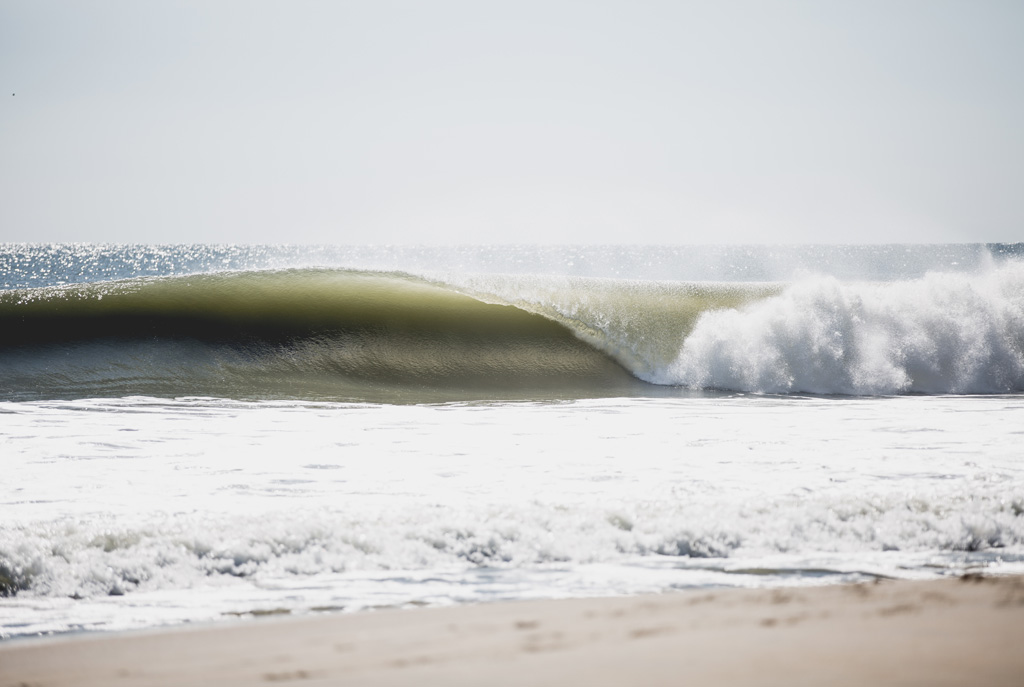 Delmarva. Photo: Brendan Medairy
Some surf outlets expressed surprise that a place like Delmarva could produce such good tubes. Which is a bit of "ignorance is bliss" that locals are no doubt OK with.
---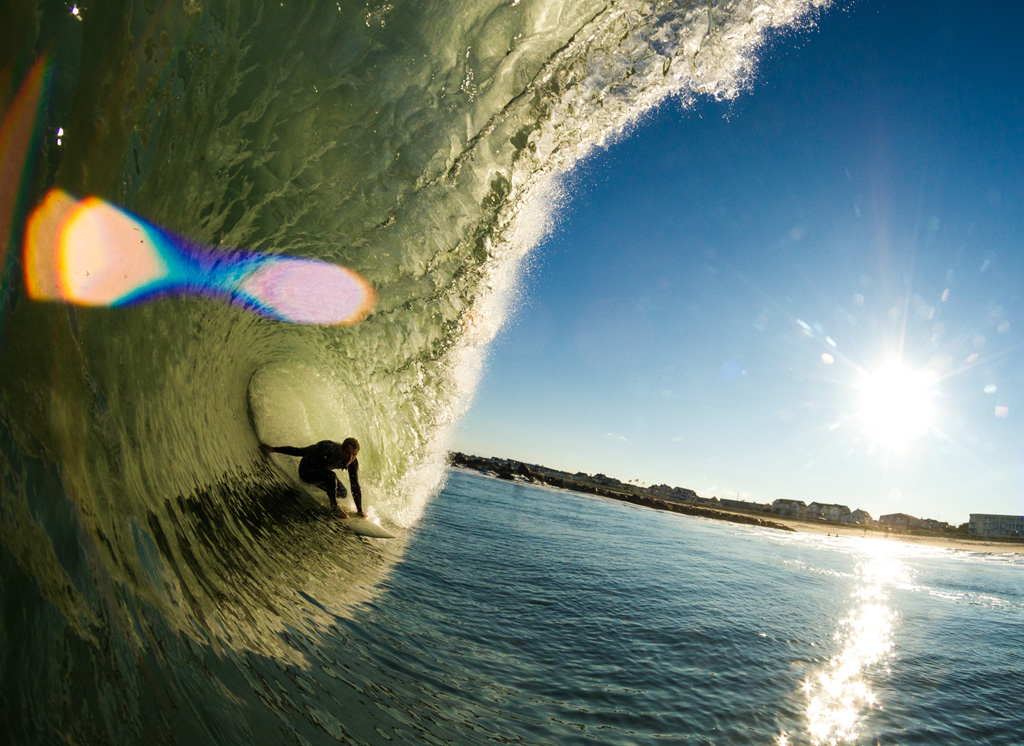 Bobby Barham, New Jersey. Photo: Christor Lukasiewicz
Need any further proof of how beautiful our neck of the woods can be come September?
---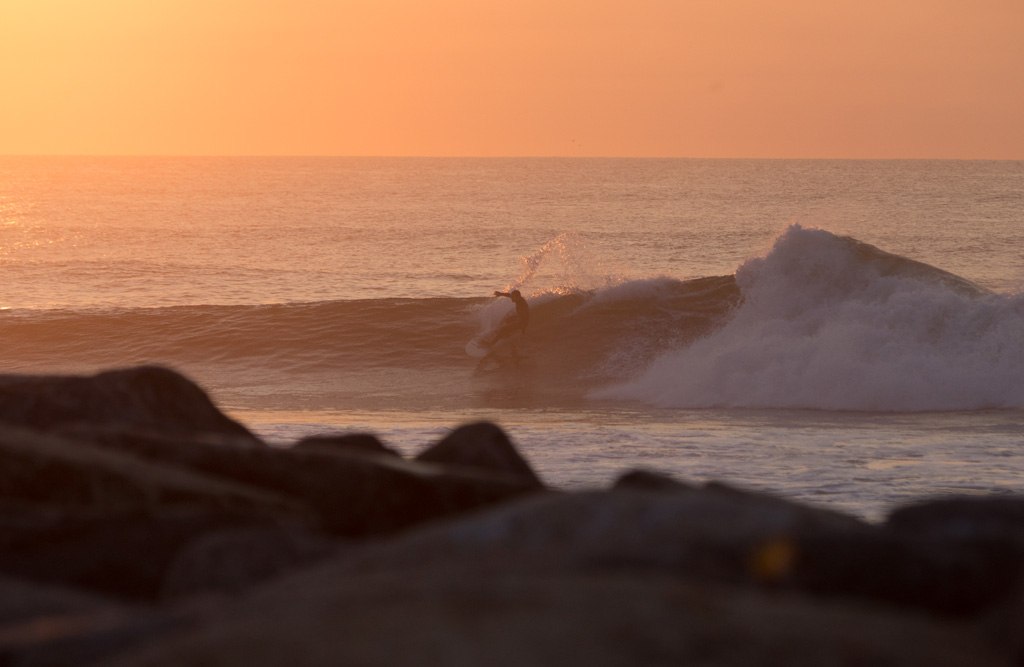 Unidentified, Rhode Island. Photo: Andrew Fisher
A few hours north, Irma's southerly swell direction provided New Englanders with the best kind of late-summer feast.
---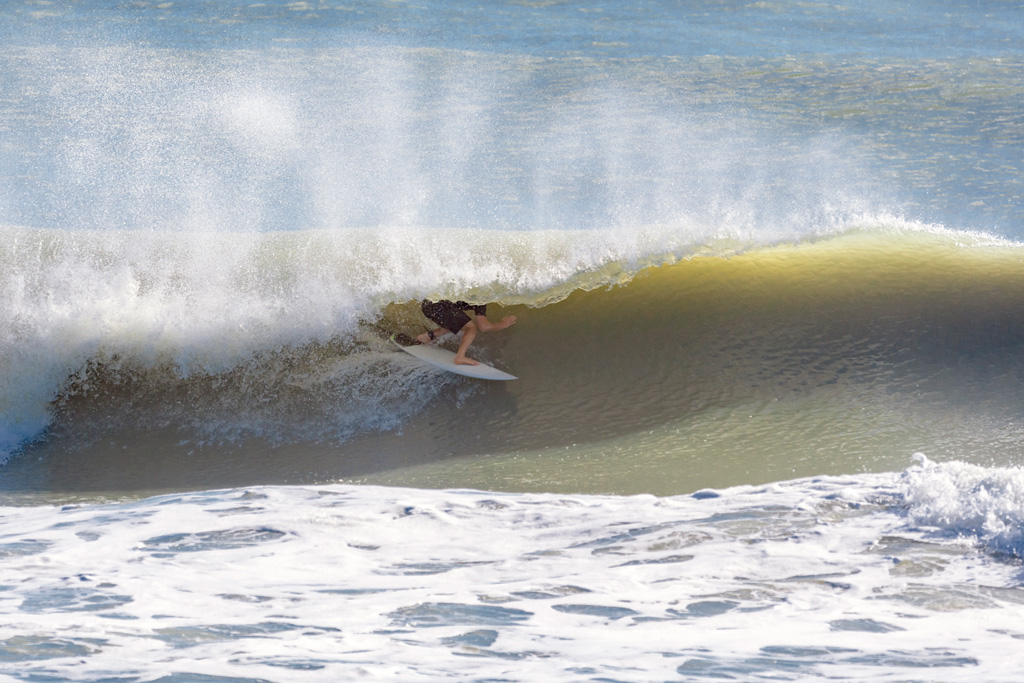 Jeremy Johnston, New Smyrna Beach, FL. Photo: Jason Obenauer
Only a surfer knows the feeling — and only a surfer as talented as Jeremy Johnston knows the feeling of the upper quadrant of a barrel's intimate inside.
---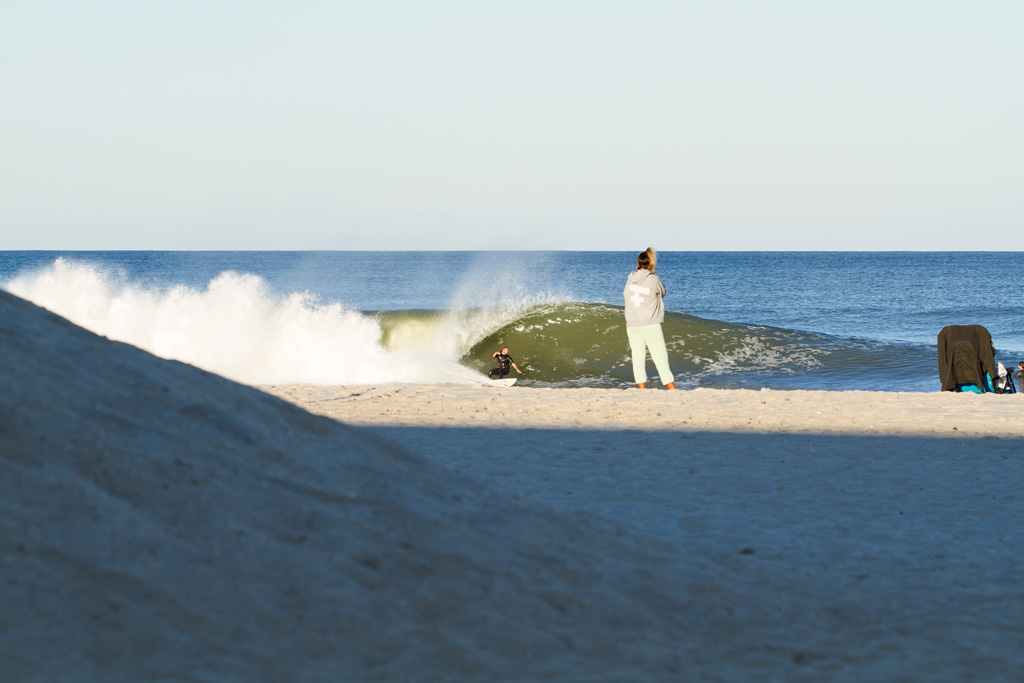 Eddie Jameson, New Jersey. Photo: Dan Cirlin
If proper bottom turns ruled the world… we can dream, right?
---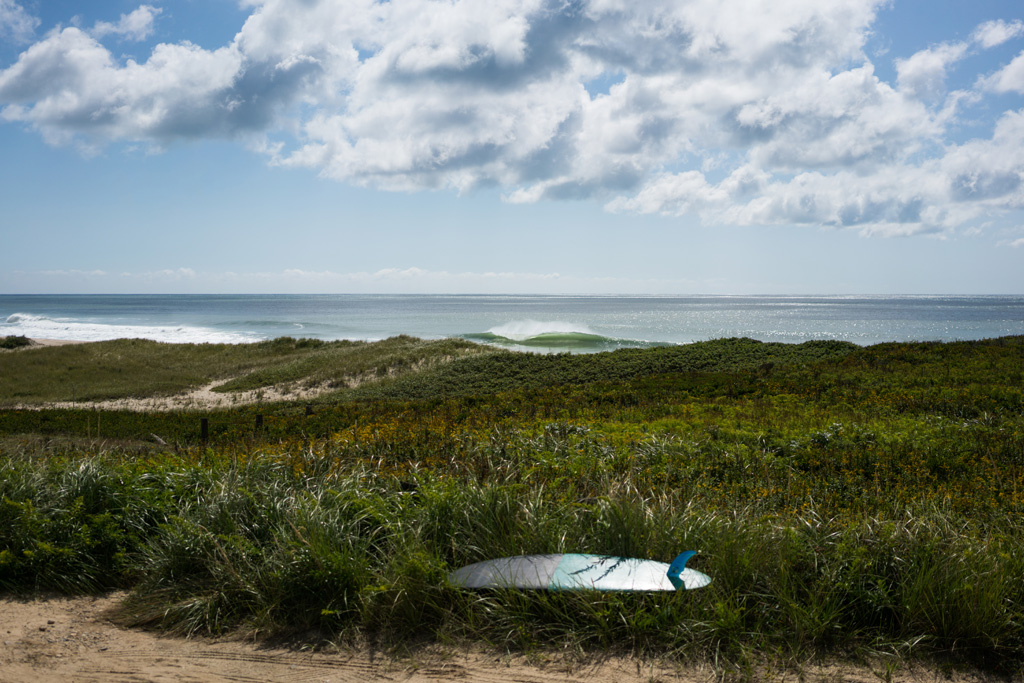 New England. Photo: Dan LeMaitre
Another over-the-dunes perspective — c'mon in, the water's fine.
---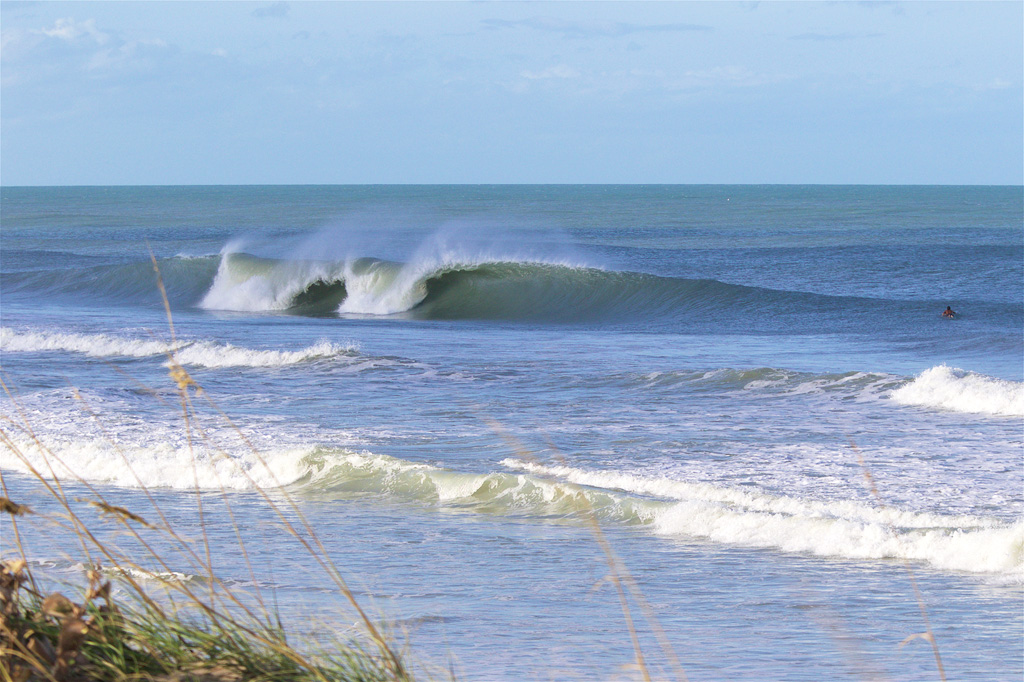 Central Florida. Photo: Mez
Firing sandbars for nearly a week and counting thanks to Irma and now Jose.
---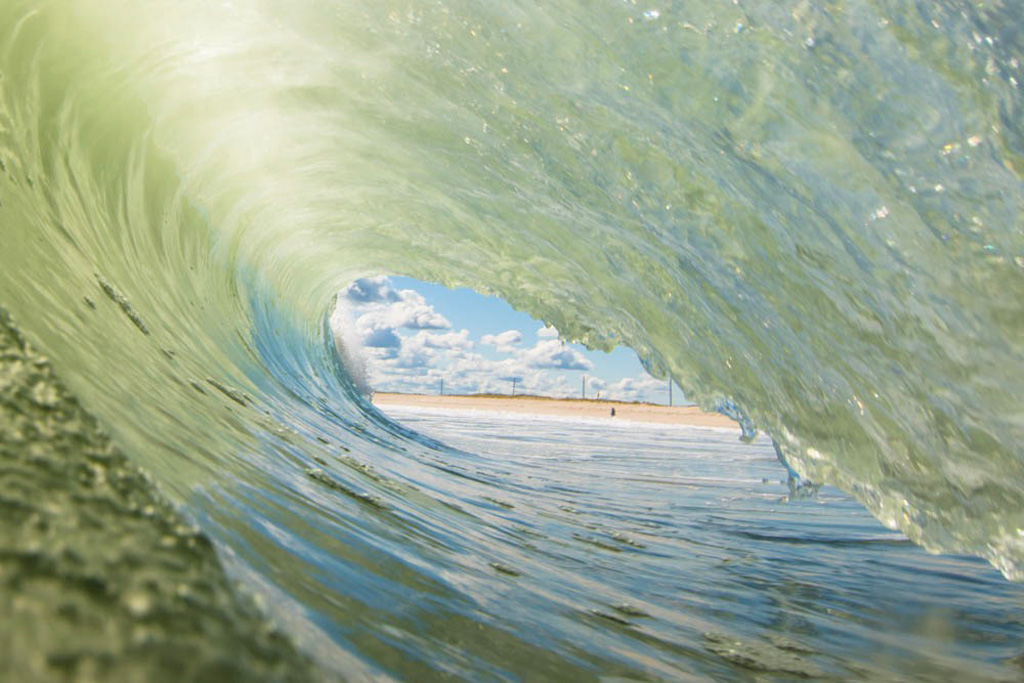 New York. Photo: Ron Walker
Here's what seven days and counting looks like from the inside — does it get any better?
---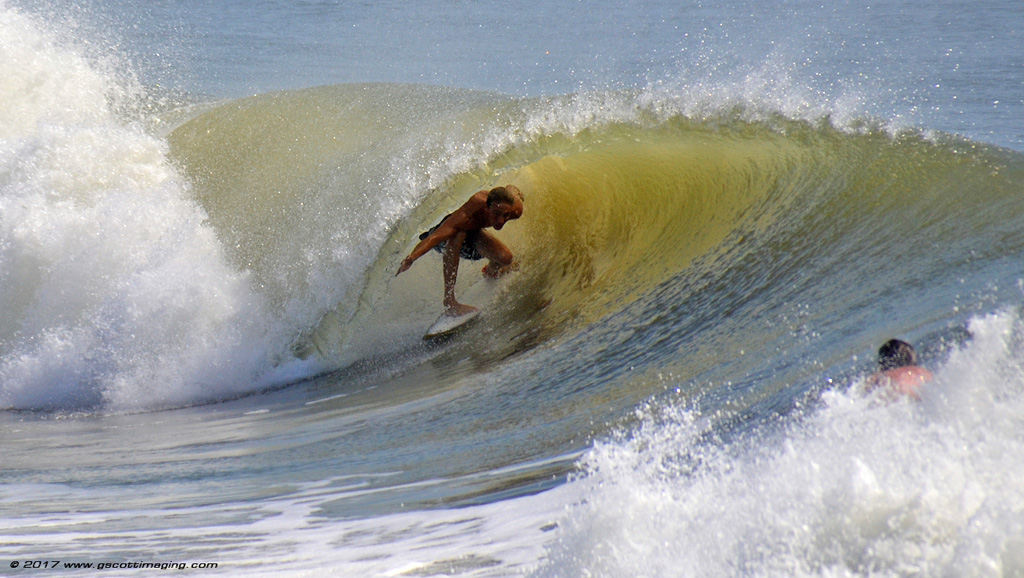 Kelly Scroggs, Texas. Photo: G Scott Ellwood
Even more so for Lone Star State natives, who took Hurricane Harvey on the chin and still face a long road back to normal.
---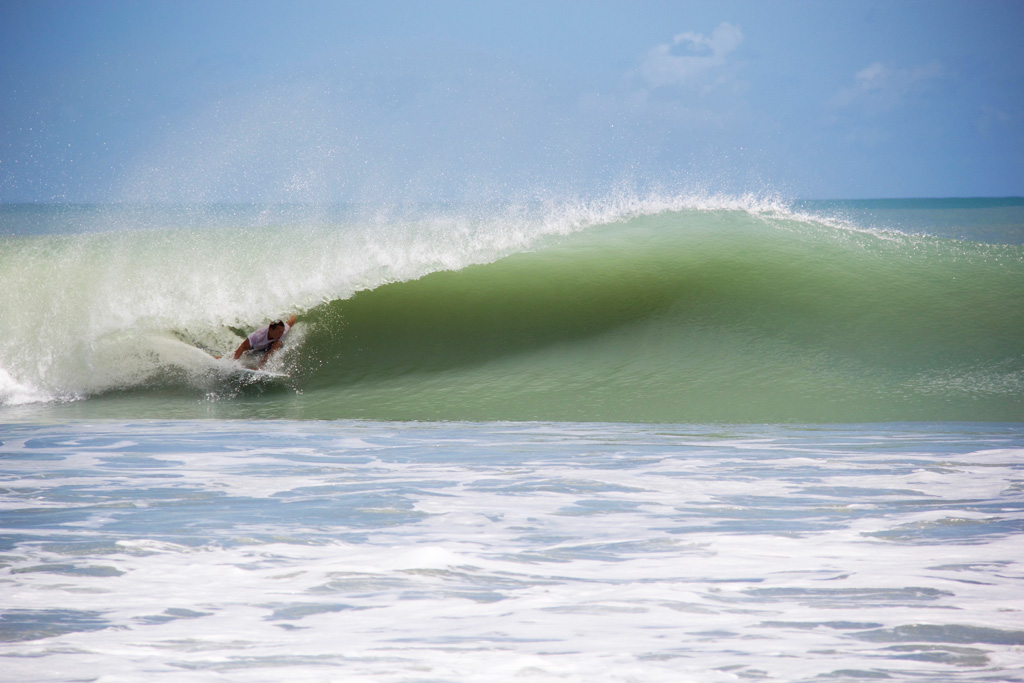 Kobee Barle, Central Florida. Photo: Ashton Imhoff
Goodness gracious — tucked in and in rush to exit on Florida's Space Coast.
---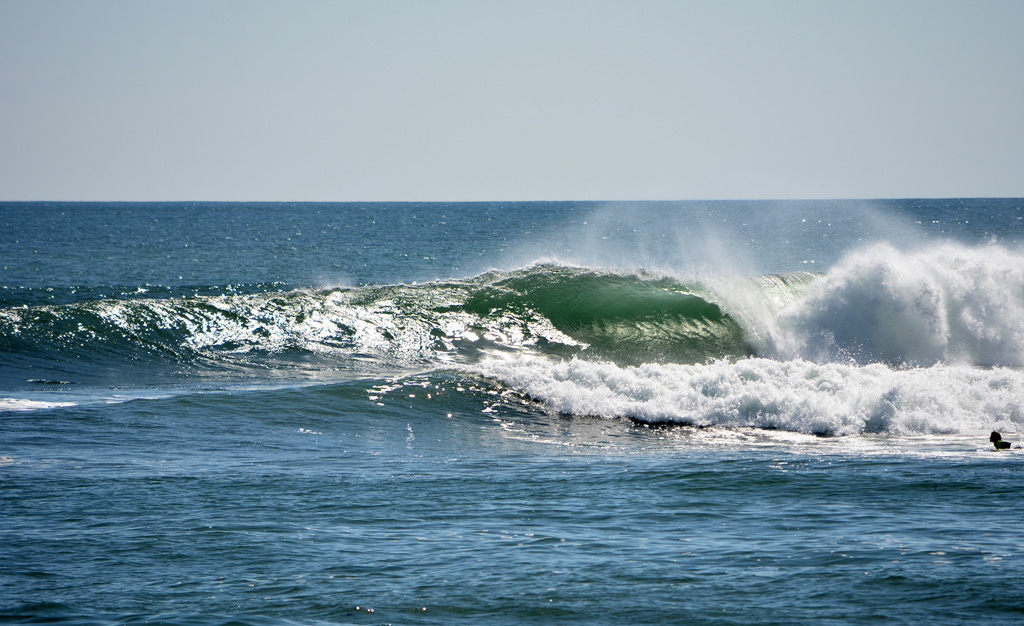 New England. Photo: Ralph Fatello
Warm water, sunny skies, light winds… Truly a September to remember up north.
---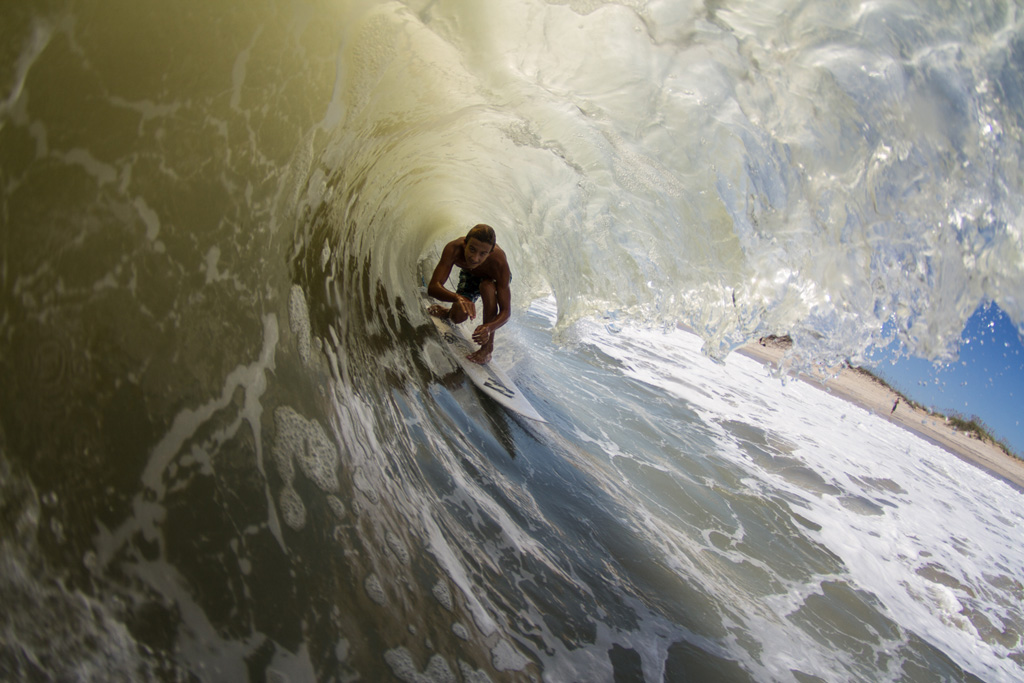 Laird Myers, North Carolina. Photo: Raven Lundy
Billabong East Coast veteran and rising star, keeping the dream alive together on the Outer Banks.
---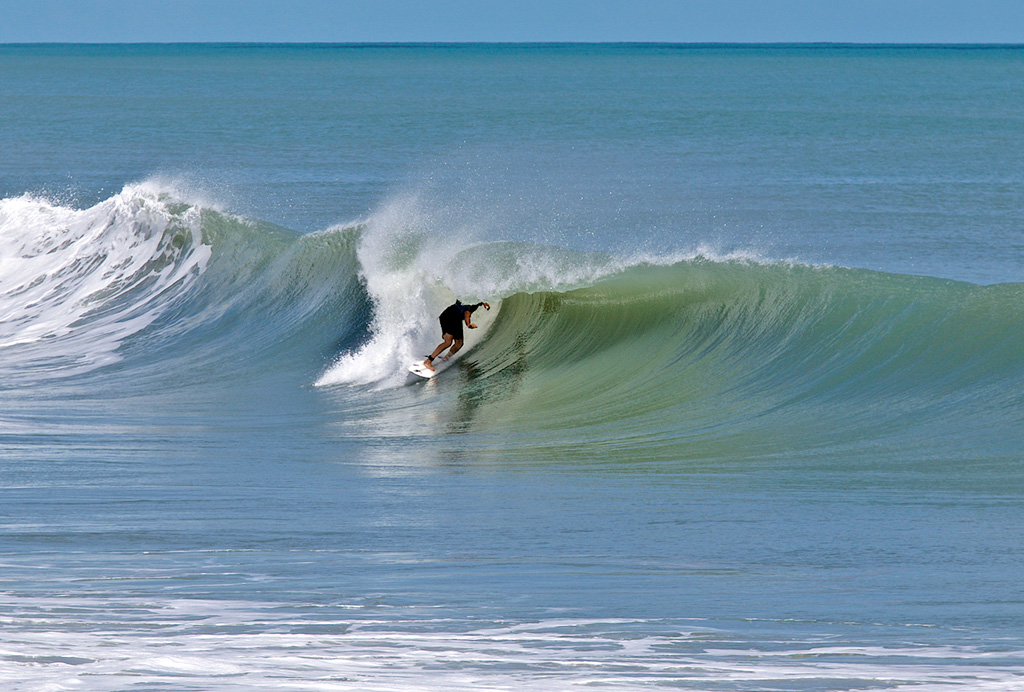 Matt Kechele, Central Florida. Photo: Mez
While Sebastian Inlet State Park was closed to the public, a few stalwarts just would not be denied. Matt Kechele, parked legally deep inside a north beach barrel. Photo: Mez
---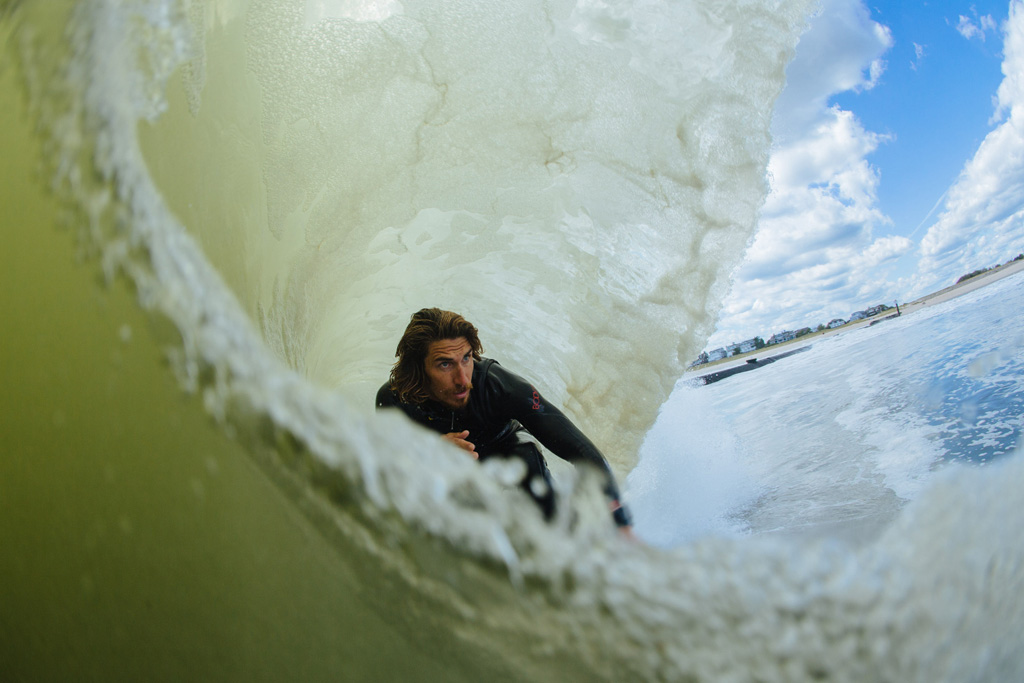 Brendan Tighe, New Jersey. Photo: Matt Paul Catalano
Focus and determination — two attributes that will carry East Coasters through any storm.
---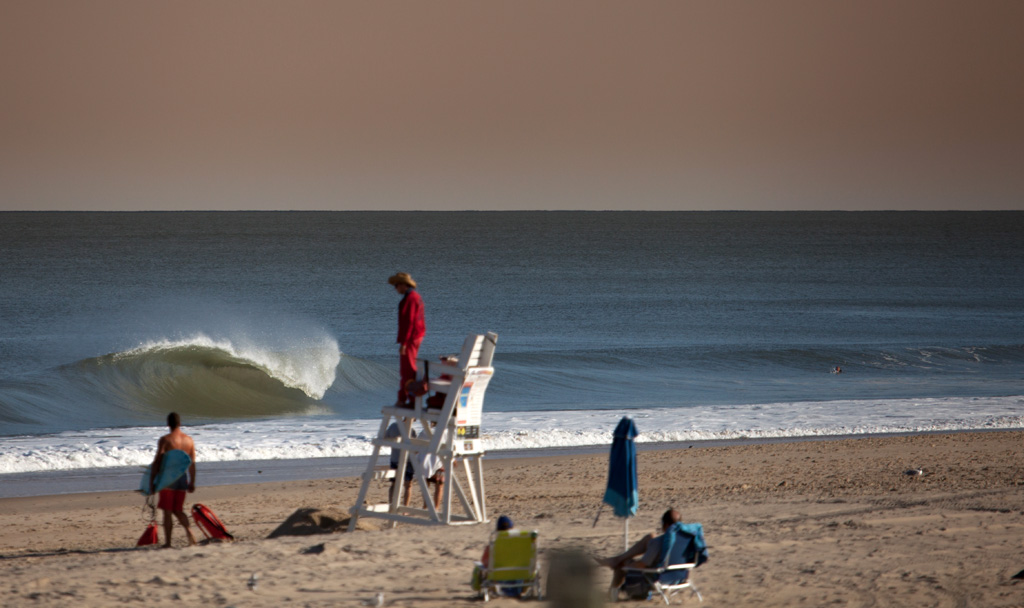 Delmarva. Photo: Joey Dwyer
One last look back on the way up the beach…
---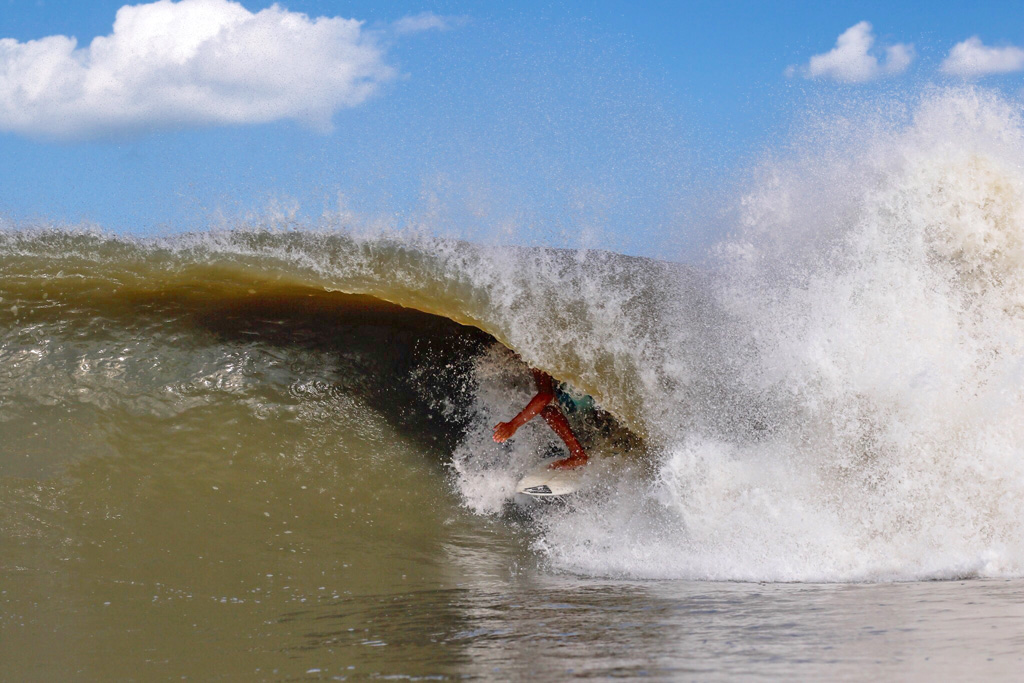 Blake Kantack, North Florida. Photo: Logan Bowles
Another Southeastern city hit harder by Irma than expected? Jacksonville, which dodged a direct strike but instead suffered the destructive trifecta of storm surge, heavy rainfall, and high tides all converging on the metropolis. Blake Kantack made sure to get his once the waters receded.
---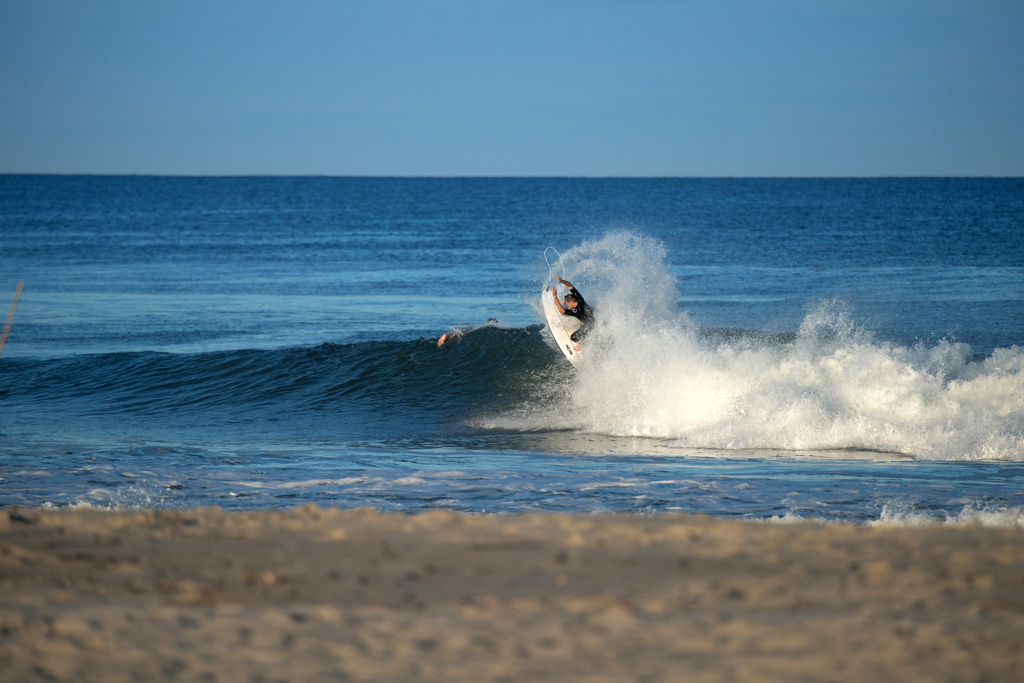 Dusty Payne, New Jersey. Photo: Mike Cassella
You know a swell is legit when Hawaiian heavies like Dusty Payne show up to shred.
---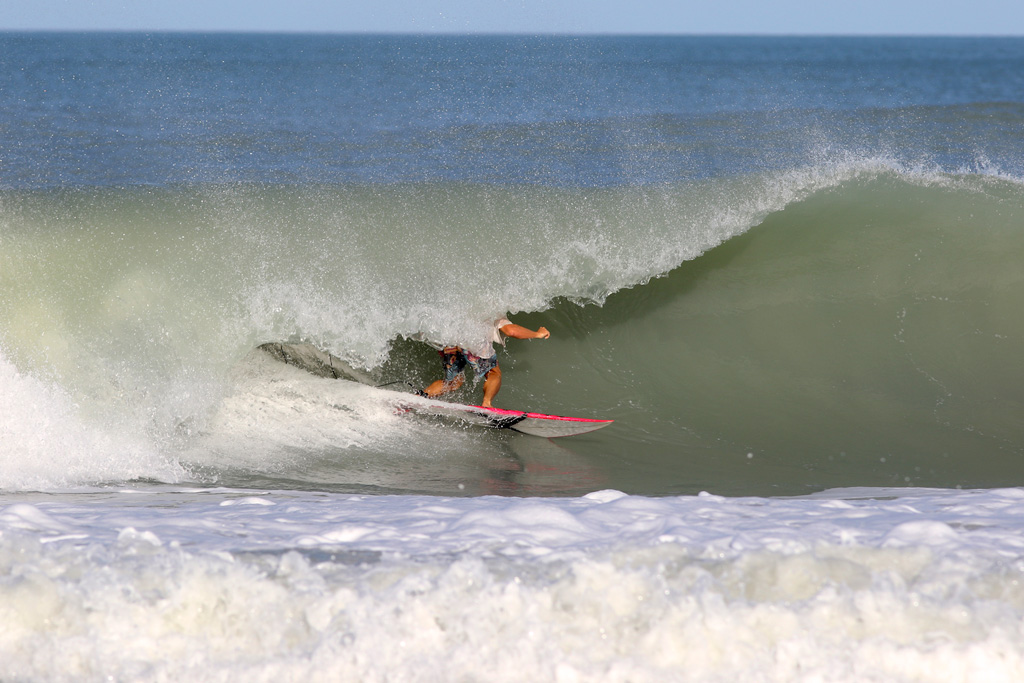 Brock Taylor, Central Florida. Photo: Dugan
Brock Taylor styles into it just a few miles south of Sun Bum headquarters.
---
Randy Towsend, New Jersey. Photo: Shawn Casey
Age ain't nothin' but a number — and Randy Townsend proves it with this Irma-fueled boost.
---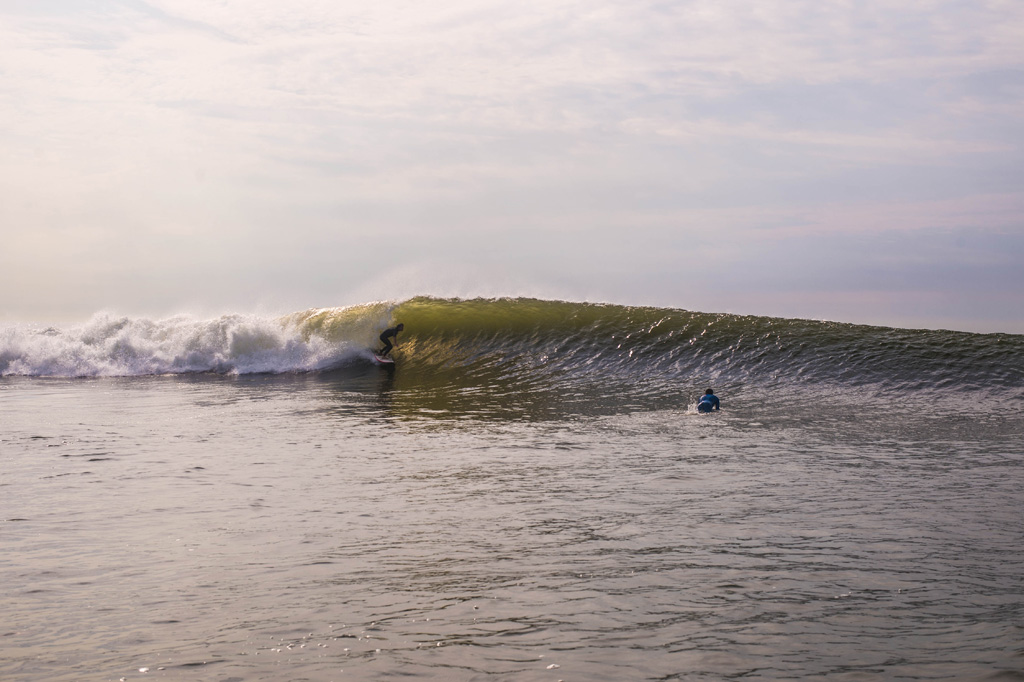 New England. Photo: James Parascandola
Irma — the kind of storm that shakes up routines and produces rewarding riches (like 500-yard lefts) for those willing to explore outside the box.
---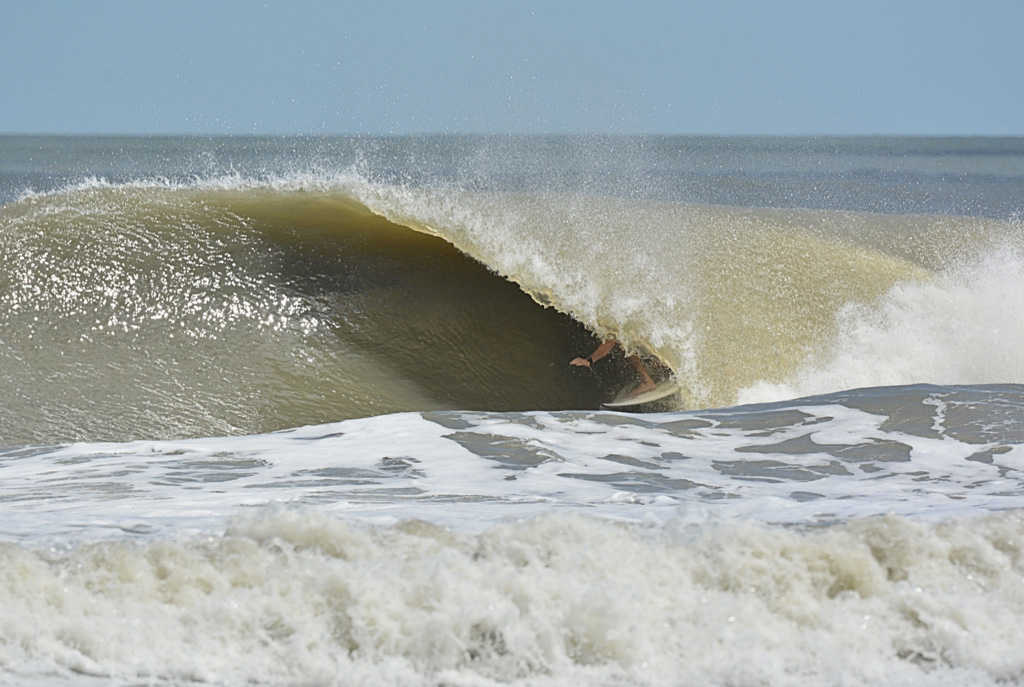 Corey Sapp, North Florida. Photo: Terry Hanna
We start to run out of words to describe flawless barrels like this one. Thanks to Corey Sapp for making a clever caption unnecessary.
---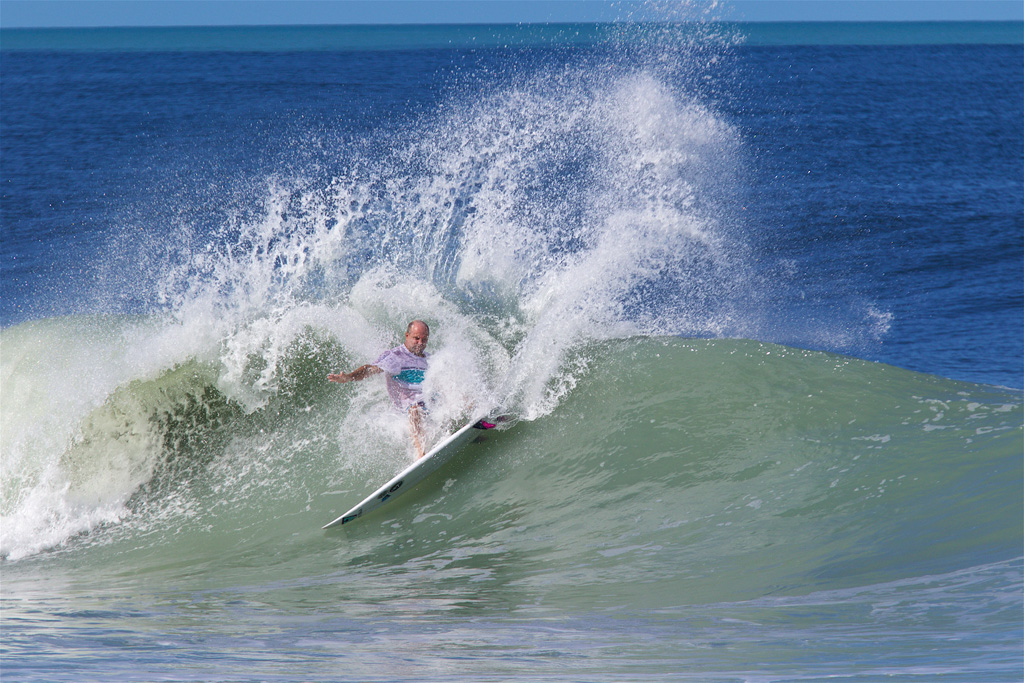 Baron Knowlton, Central Florida. Photo: Mez
The Red Baron releasing some of the stress of Irma's nail-biting, nerve-wracking, slow-motion weeklong beeline towards his beloved South Florida coast with one signature full rail carve. Everyone on the peninsula who escaped this historical storm's wrath with minimal damage took no joy in being spared, just sad relief mixed in with survivor's guilt.
---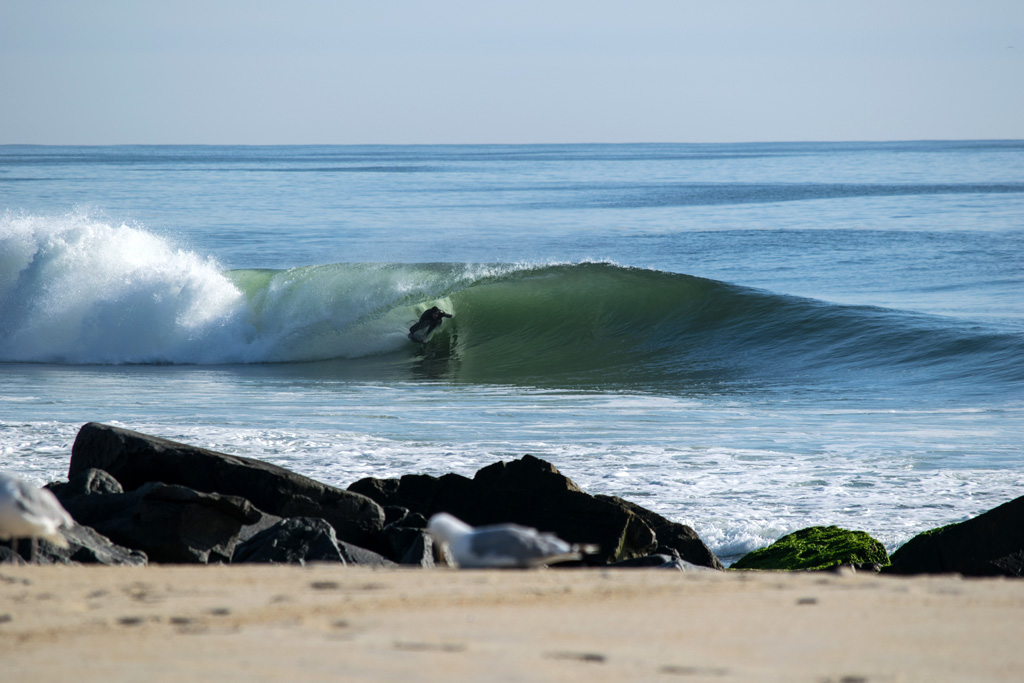 Sean Bernhardt, New Jersey. Photo: Keith Forsythe
Not a drop out of place on artist Sean "SpaceBatKiller" Bernhardt's canvas this week.
---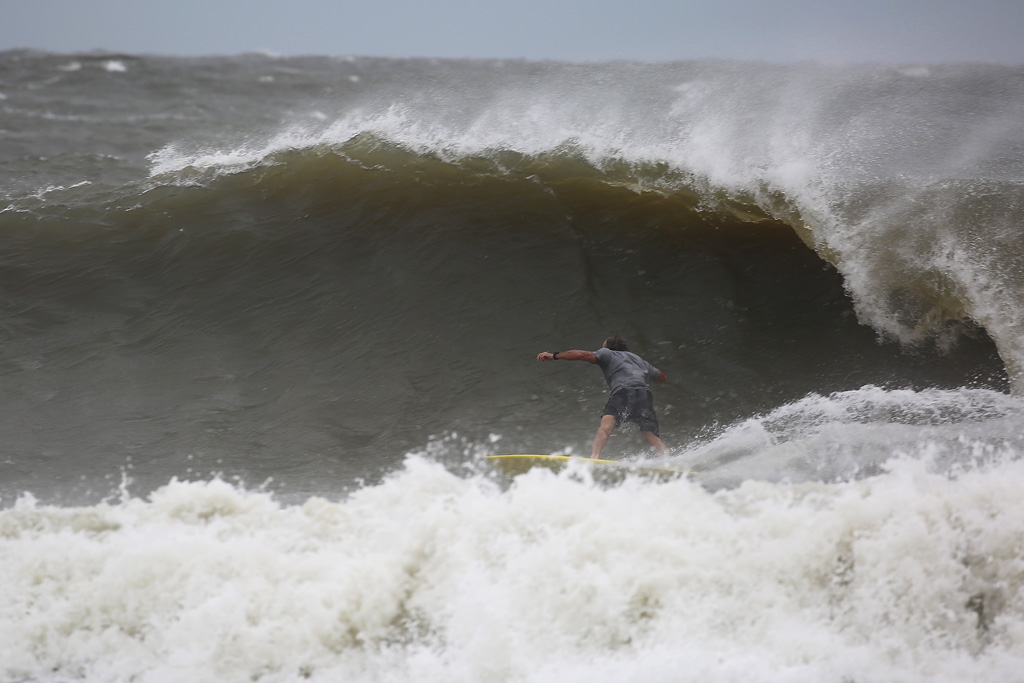 Glenn Tanner, South Carolina. Photo: Jimmy Dowds
The ironic thing about this Stormy Monday shot? Palmetto State legend Glenn Tanner lost his deck to Irma just a few hours after it was taken, according to photographer Jimmy Dowds.
---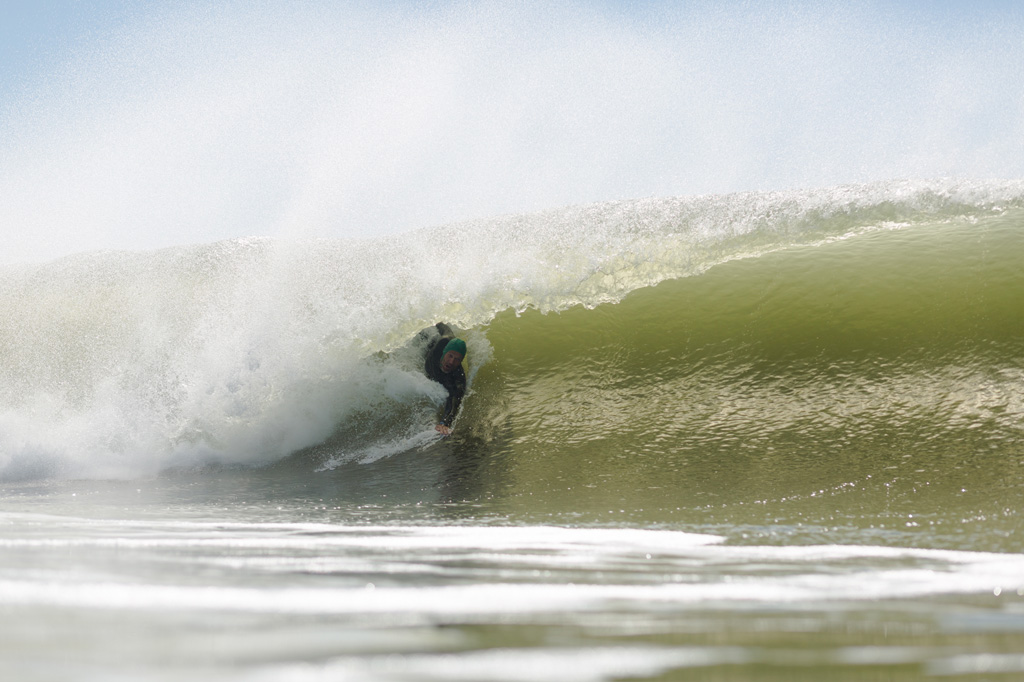 Neil Fenton, New York. Photo: Ryan Struck
Talk about fortuitous timing: in the middle of Hurricane Irma's epic swell, a bodysurf competition went down in Rockaway Beach, giving the prone crew the chance to show off their superb sliding skills.
---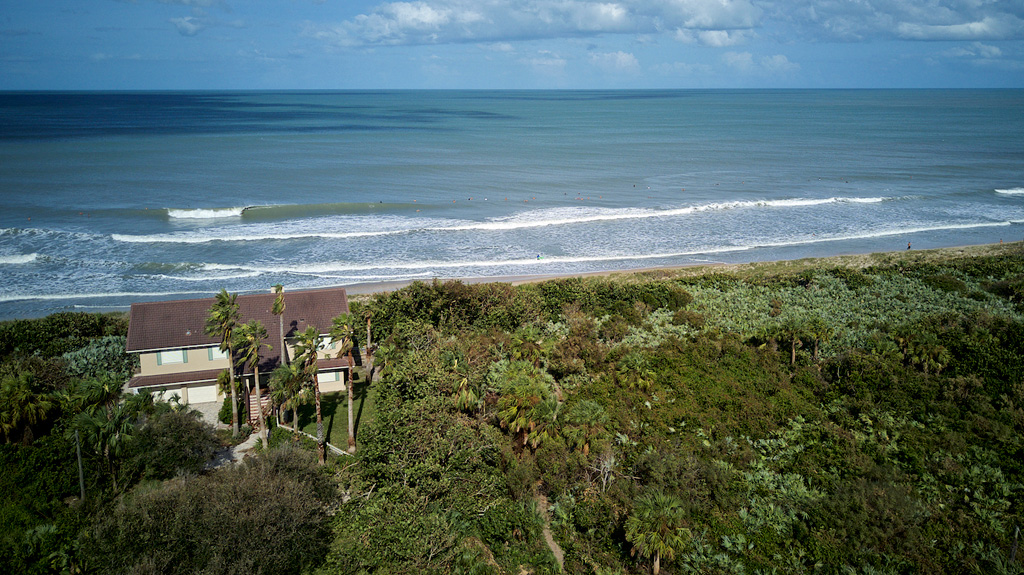 Central Florida. Photo: Mez
Spanish House lefts at size will definitely challenge your tuberiding abilties, especially during a hurricane-induced swell.
---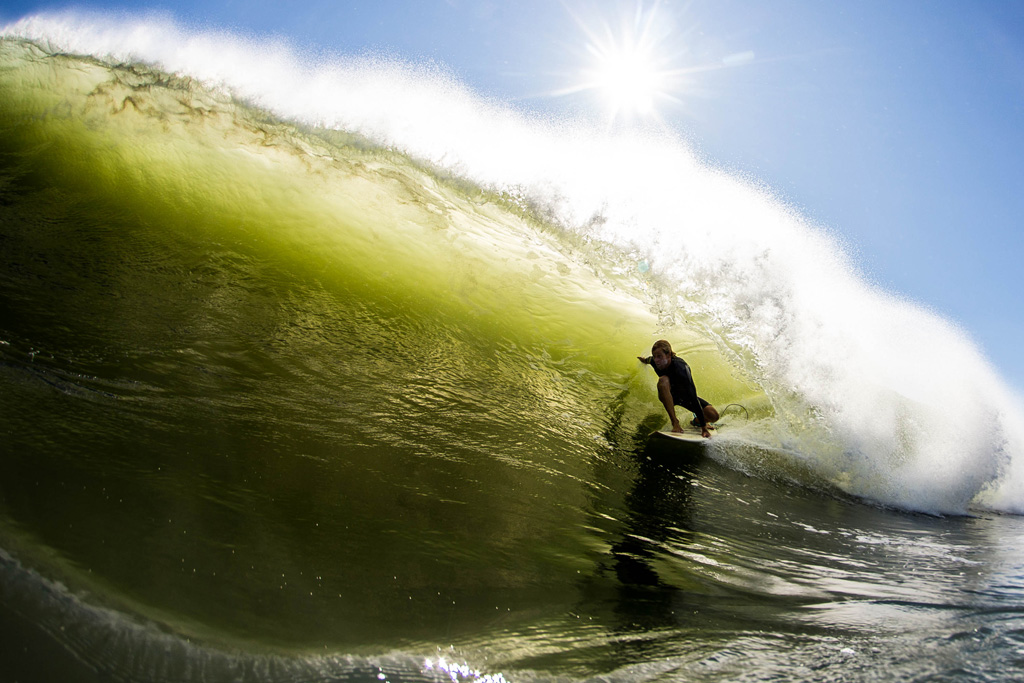 Chris Hunter, New Jersey. Photo: Nick Steben
It's rare for an Outer Banks surfer to leave home in search of greener pastures, but Chris Hunter didn't mind the drive north for tubes like this in New Jersey.
---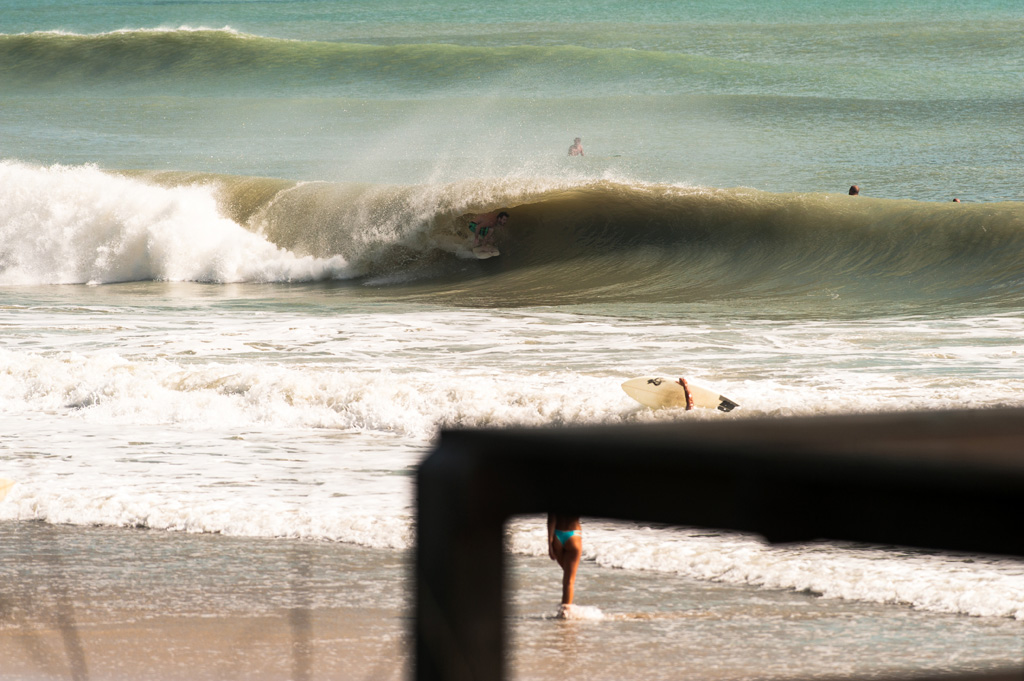 Unidentified, Central Florida. Photo: Adam Hogan
Space Coast dreamin' on a chocolatey good post-Irma day.
---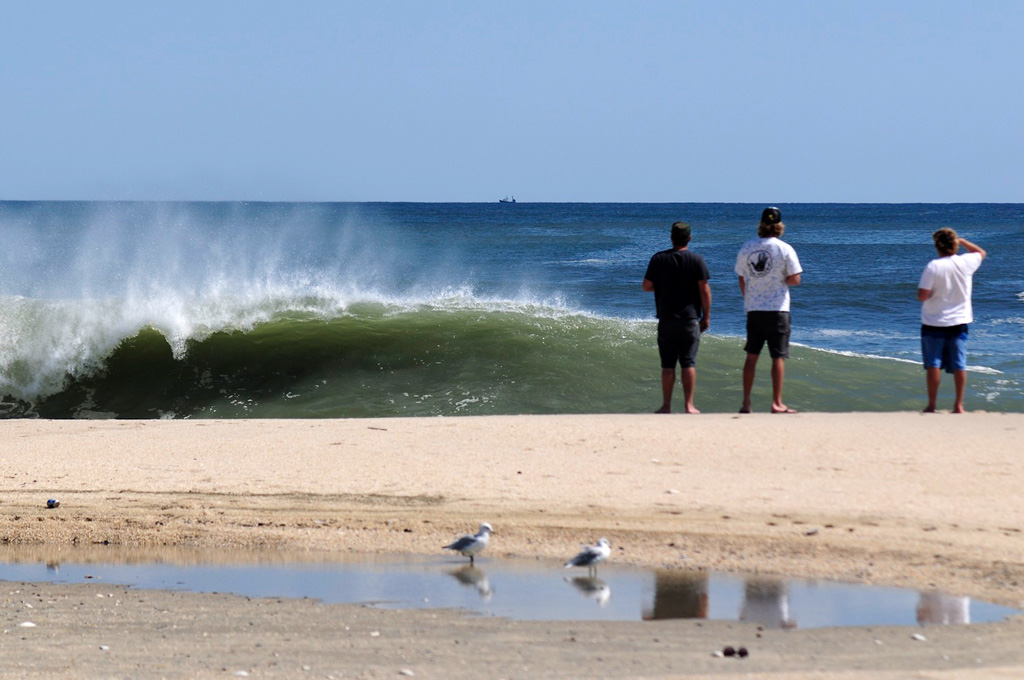 New Jersey. Photo: Bruce Chrisner
Although it struck nearly five years ago, Garden State surfers remember Hurricane Sandy all too well. They also remember how a good barrel sesh will erase even the worst of hurricane-induced memories.
---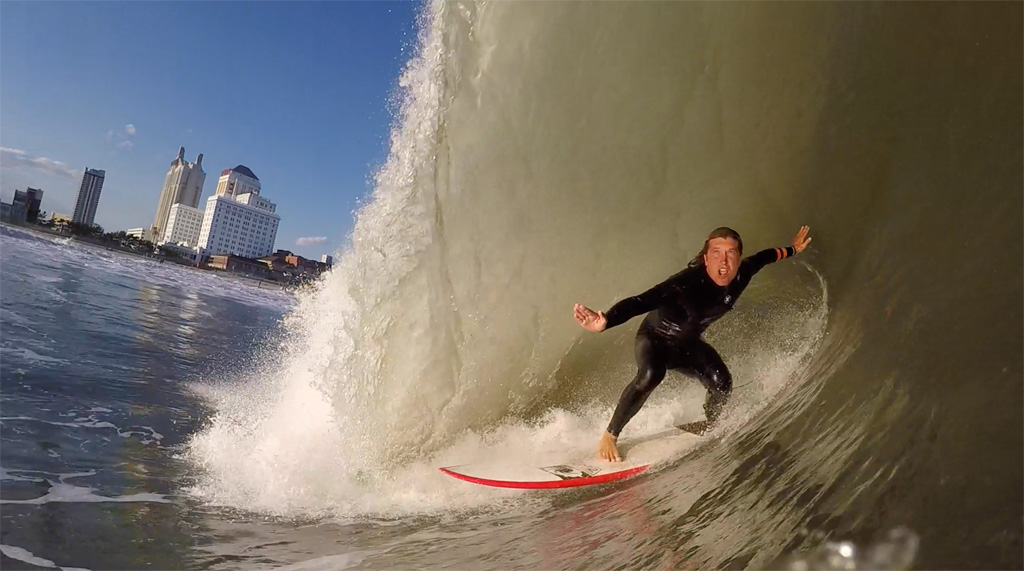 TJ Gumiela, New York. Photo: Will Skudin
Bright lights, big city, bigger barrel — TJ Gumiela flashes an Empire State-sized look of awe while Will Skudin does the documenting. Talk about a dream team.
---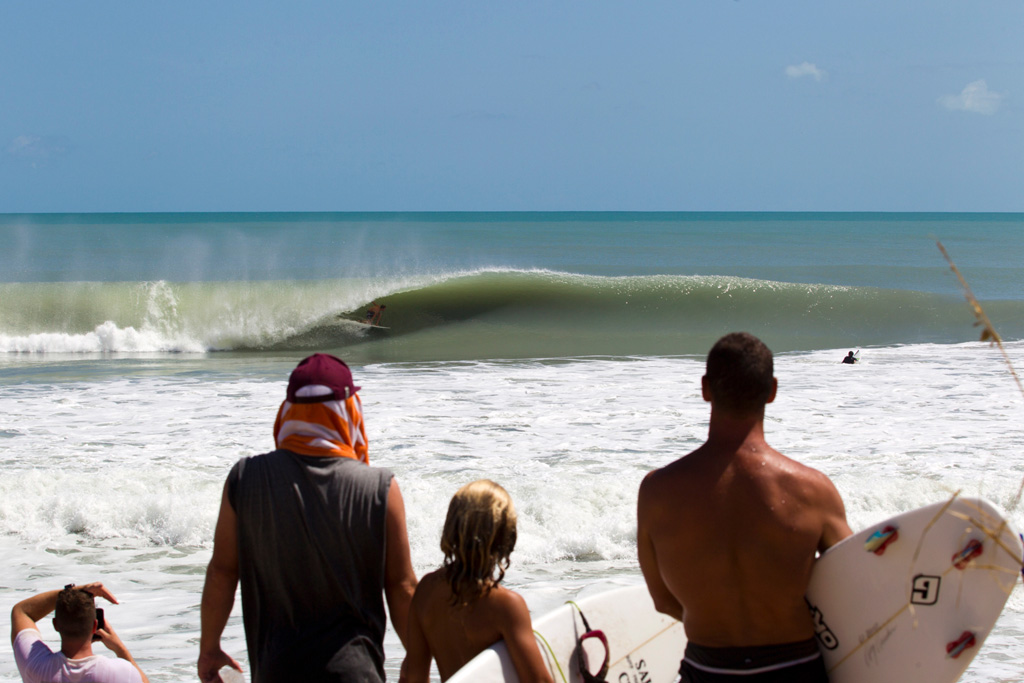 Tommy Lueck, Central Florida. Photo: Nathan Adams
Speaking of dream team… With a peanut gallery this stacked, the pressure was high on Tommy Lueck to impress Jaden McCart, Phillip Watters and his son Cash, and CT Taylor.
---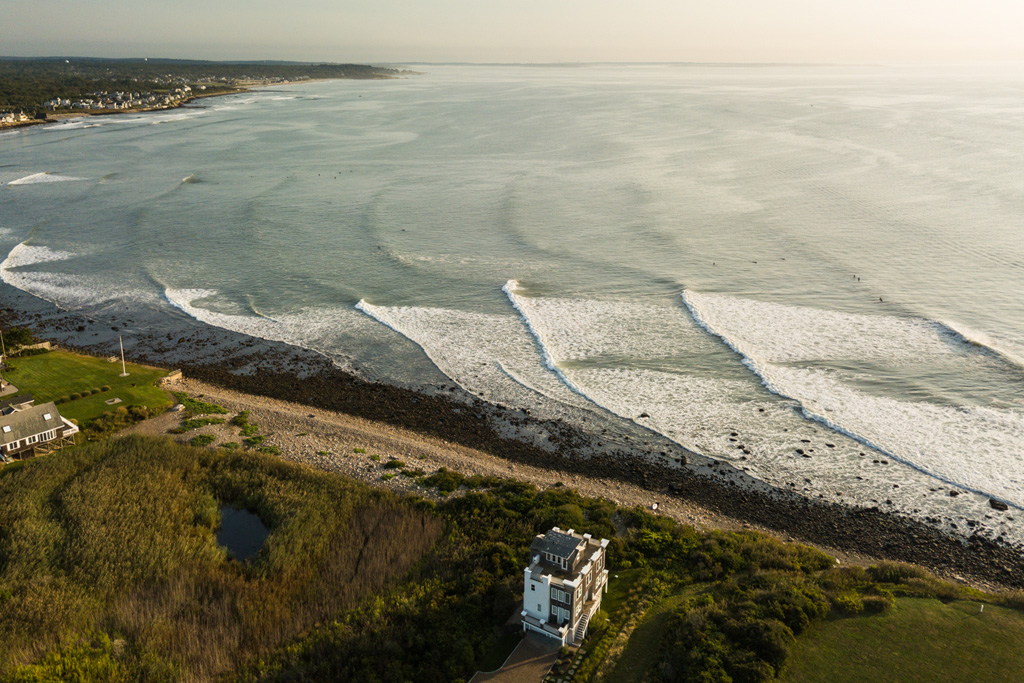 New England. Photo: Paul Girello
Curvy corduroy as far as the eye can see — just the way we dreamed of it when we were kids.
---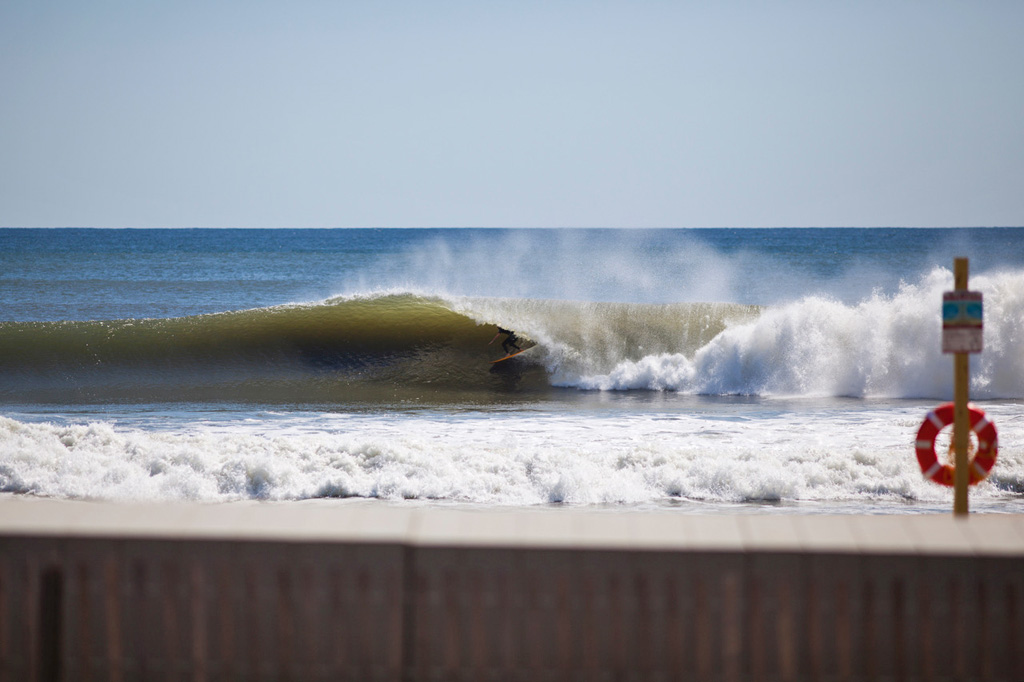 Mark Gilmartin, New Jersey. Photo: Kevin Strickland
Some lost everything in Hurricane Irma. Some survived but with significant damage. Some snuck by without any problems whatsoever. For those East Coasters in need, make sure you offer a life preserver when and how you can. In the meantime, we'll have last week's memories of Irma and the memories of Jose still to come to keep us warm at night.
---
More Swell Galleries