Epic. Classic. All-time. Best of the winter. Best in years. As good as it gets. If you checked out Part One of our Winter Storm Stella Swell Gallery, you know the superlatives flowed fast and furious after swell from this biggest storm of the winter barreled up the East Coast on Monday and Tuesday, delivering some of the finest barrels seen in months (or, according to some stoked individuals, even years) and plenty of good leftovers on Wednesday. And guess what? The photos continue to prove that Stella was the clear star of the season. Have a look for yourself and another stunning batch of selections…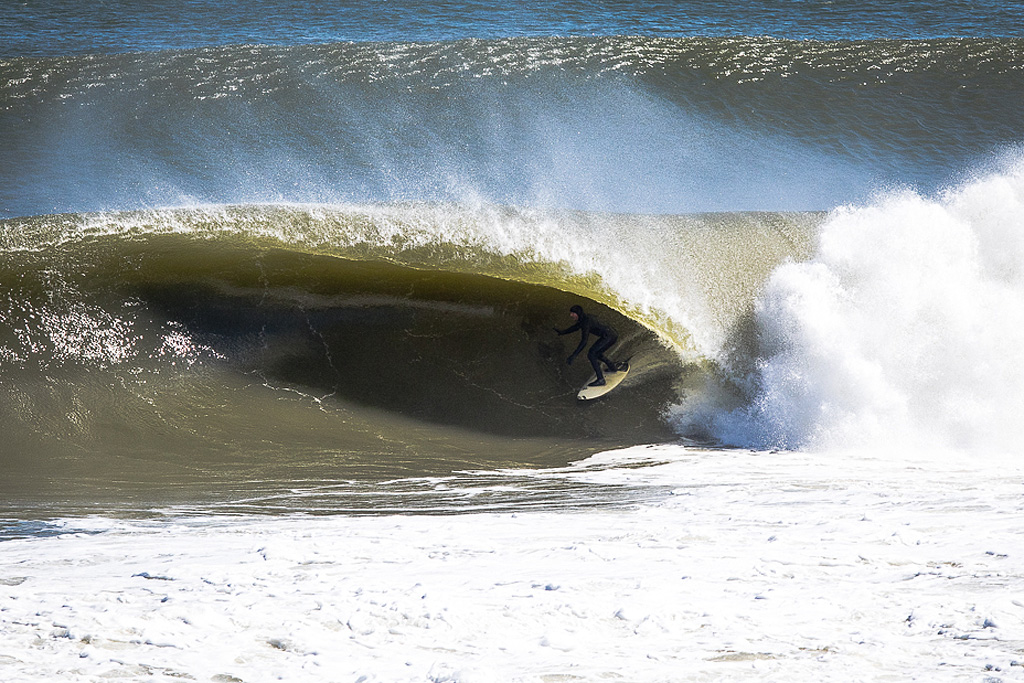 Sam Hammer, New England. Photo: Scott Crivellaro
Some surfers scored hard by exploring far to the north during swell from Winter Storm Stella — here's what Sam and friends found in New England.
---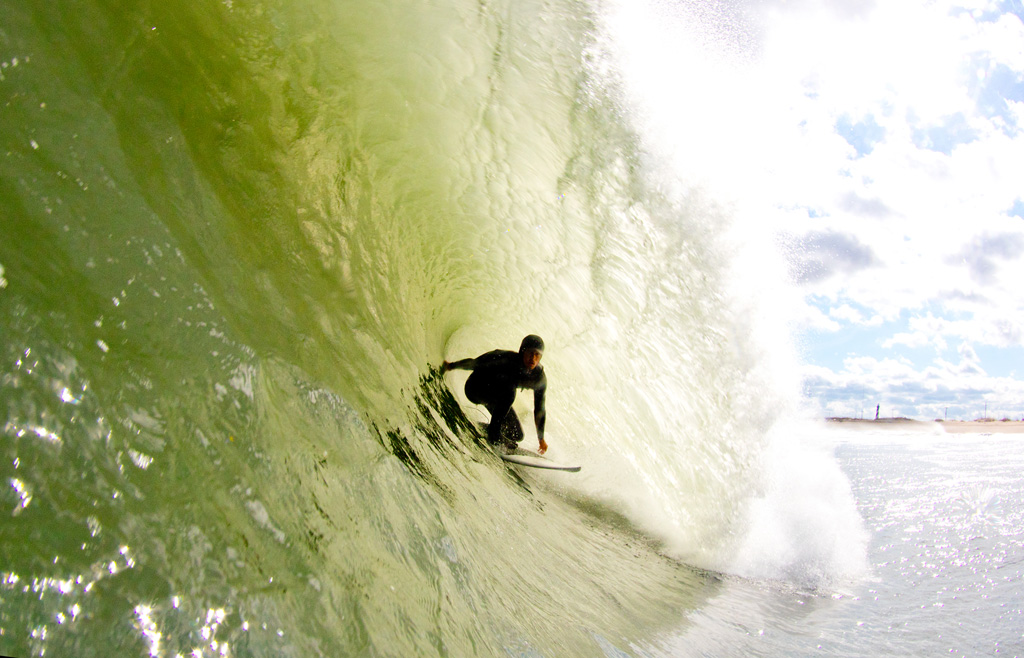 Cam Richards, North Carolina. Photo: Patrick Ruddy
But some surfers didn't have to go as far — here's the pre-St. Patrick's Day pot of gold Cam Richards found in the Outer Banks.
---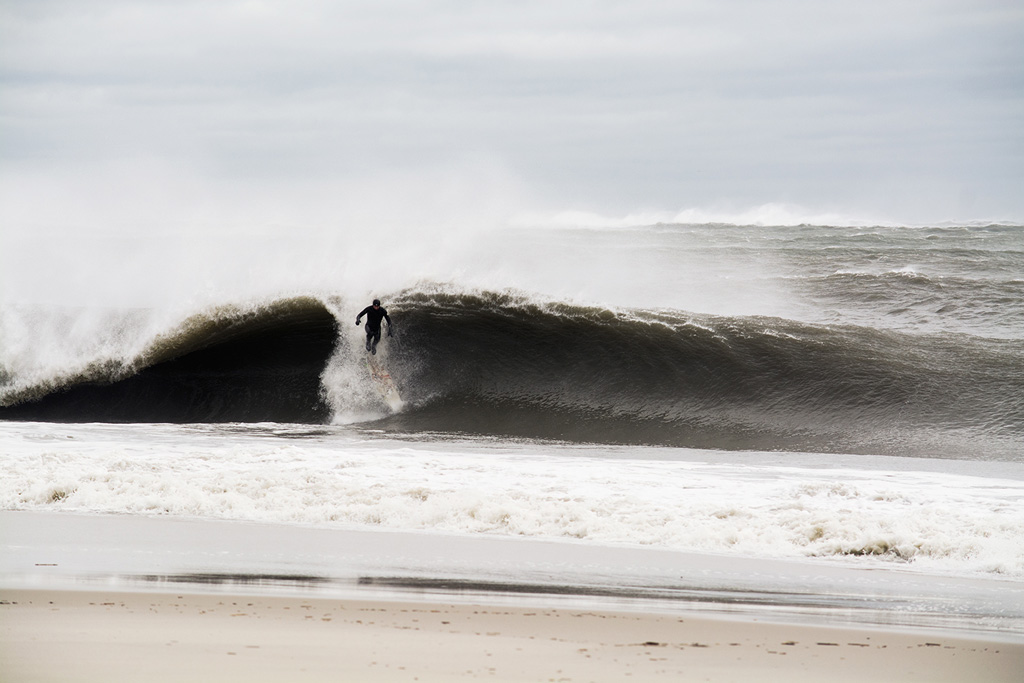 New Jersey. Photo: Jake Krum
Some surfers, meanwhile, just straight up ate it, no matter where they surfed.
---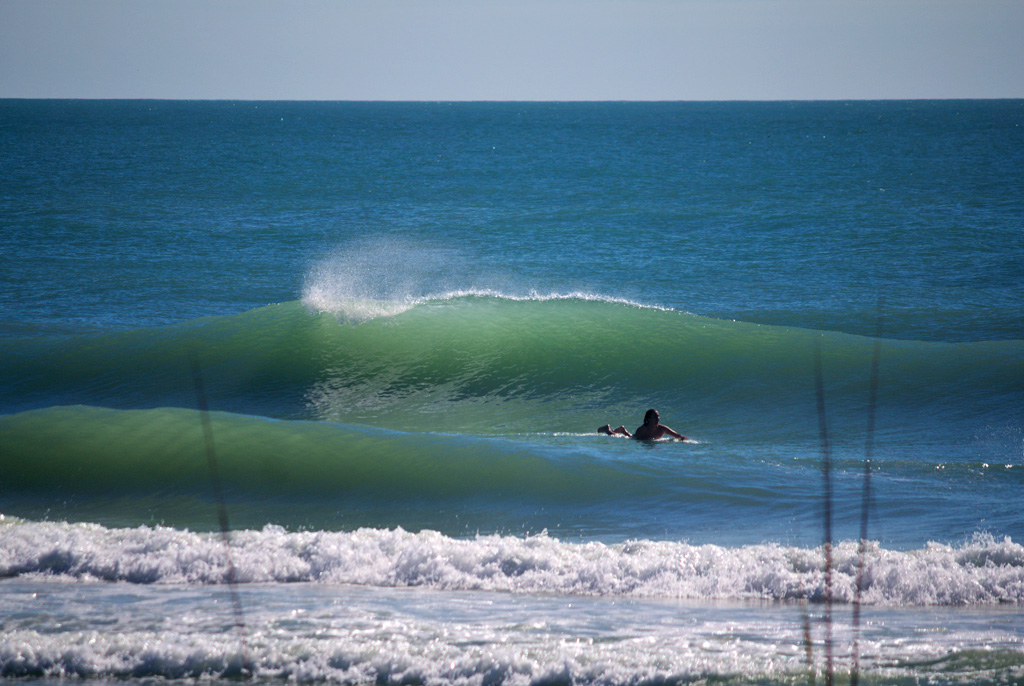 Florida Gulf Coast. Photo: Michael Dolan
On the west coast of the Sunshine State, the stakes weren't quite as high — but the reward was still just as satisfying.
---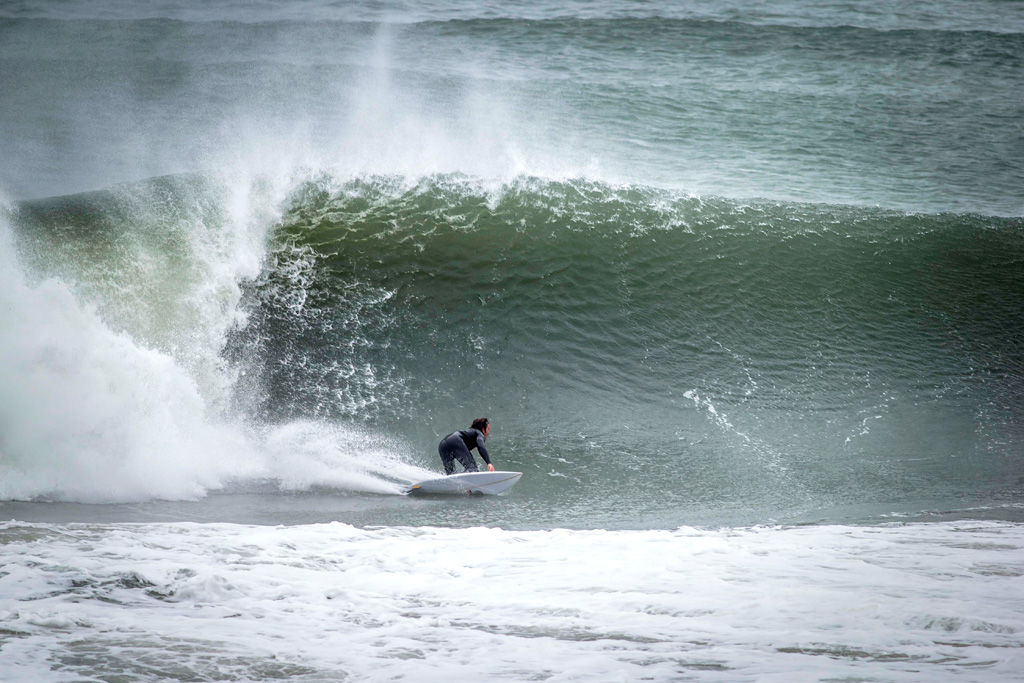 Unidentified, North Carolina. Photo: Adrian Dillenseger
Savor the textures and enjoy the view.
---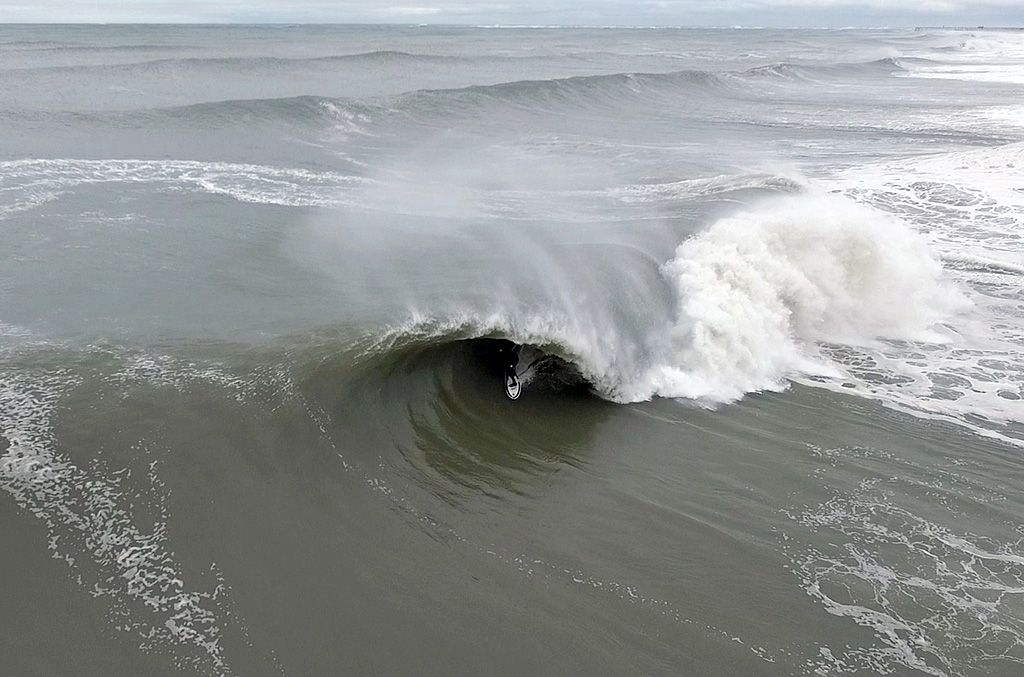 Colin Herlihy, Delmarva. Photo: Jasin Kania
"This is one of those shots that really captures the feel of the day," says Jasin Kania of Pure Action Sports. "Cold, windy, and barreling nonstop, with big, gnarly sets filling in for Colin."
---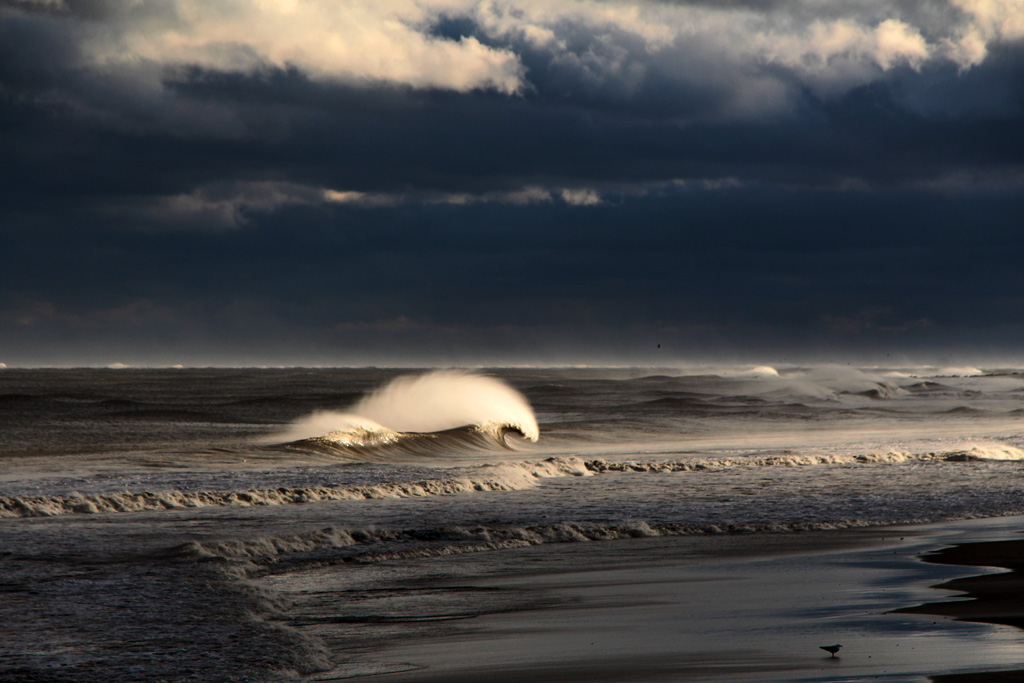 New Jersey. Photo: Evan Zodl
If Webster's Dictionary ever wanted a photo to illustrate the phrase "golden hour," this would be it..
---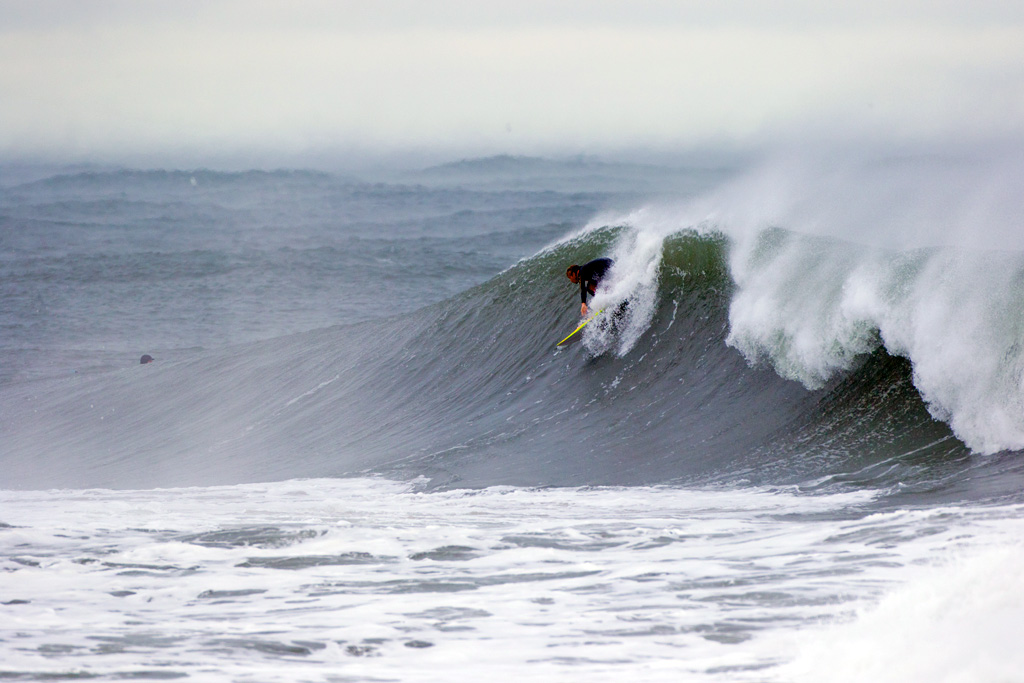 Nils Schweizer, North Carolina. Photo: Patrick Ruddy
And if anyone ever needs to know what "steep and deep" means, this vertical drop-in does it.
---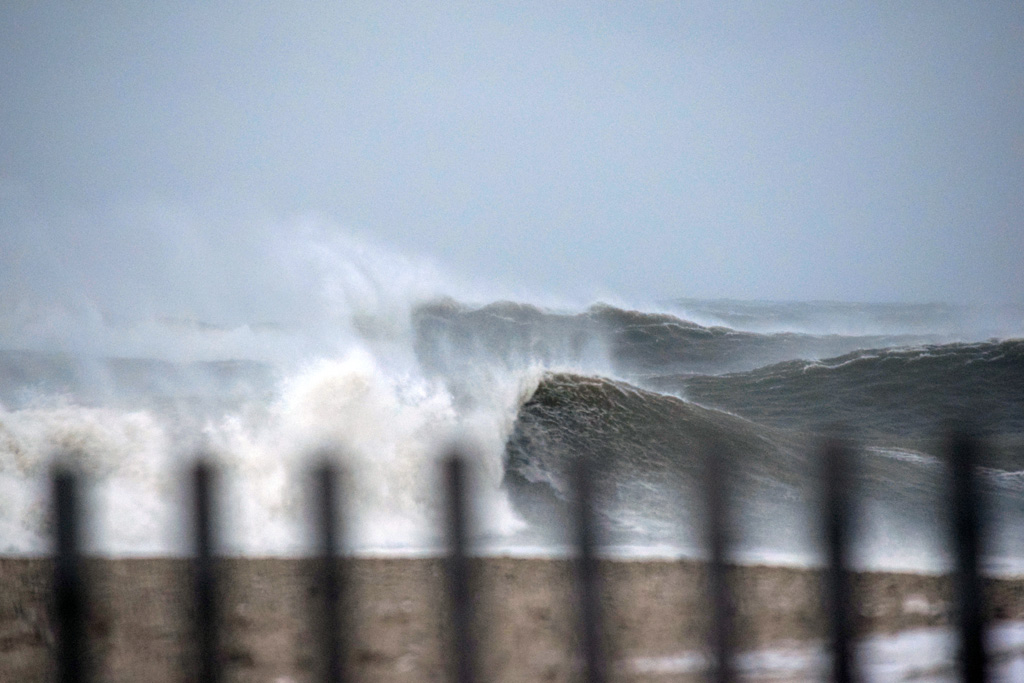 New York. Photo: Corey Stanton
Remember — all that perfection doesn't come easy.
---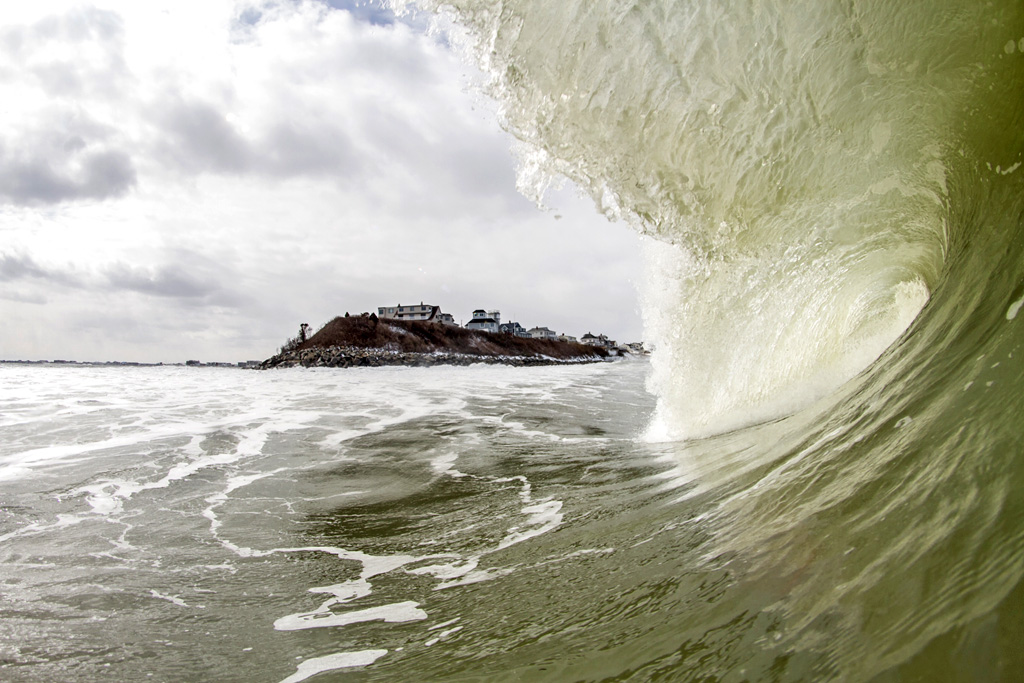 New England. Photo: Brian Thacker
" Unfortunately, I was only able to swim for an hour on Wednesday, struggling to connect with the surfers in the water," Thacker says. "The peak here is super shifty and no one ever swims out — the exit is just plain stupid with swim fins on and 5-mil gloves."
---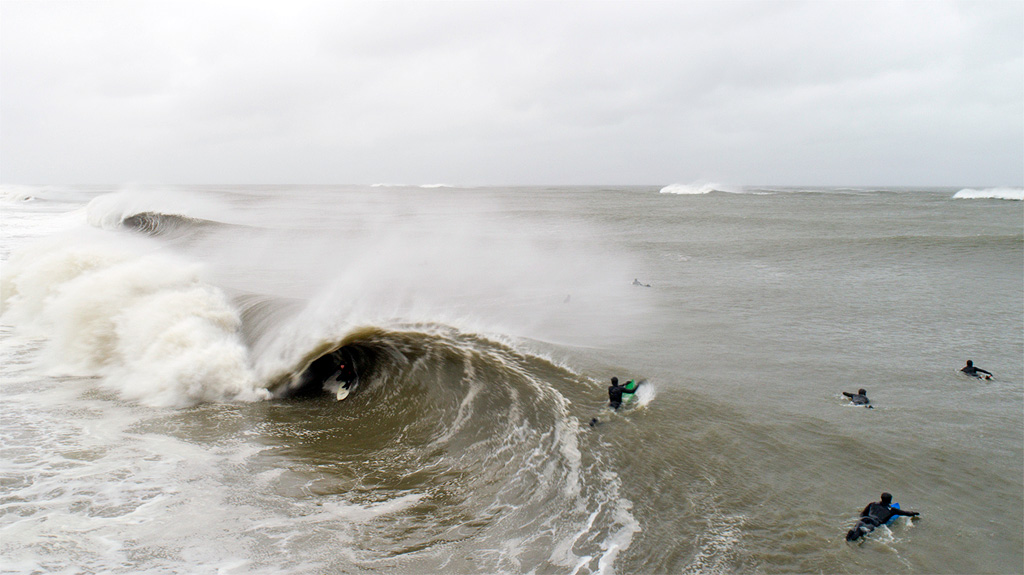 Tim Raimo, New Jersey. Photo: John Gilman
If you were a bird, this is what the view would have looked like on Tuesday.
---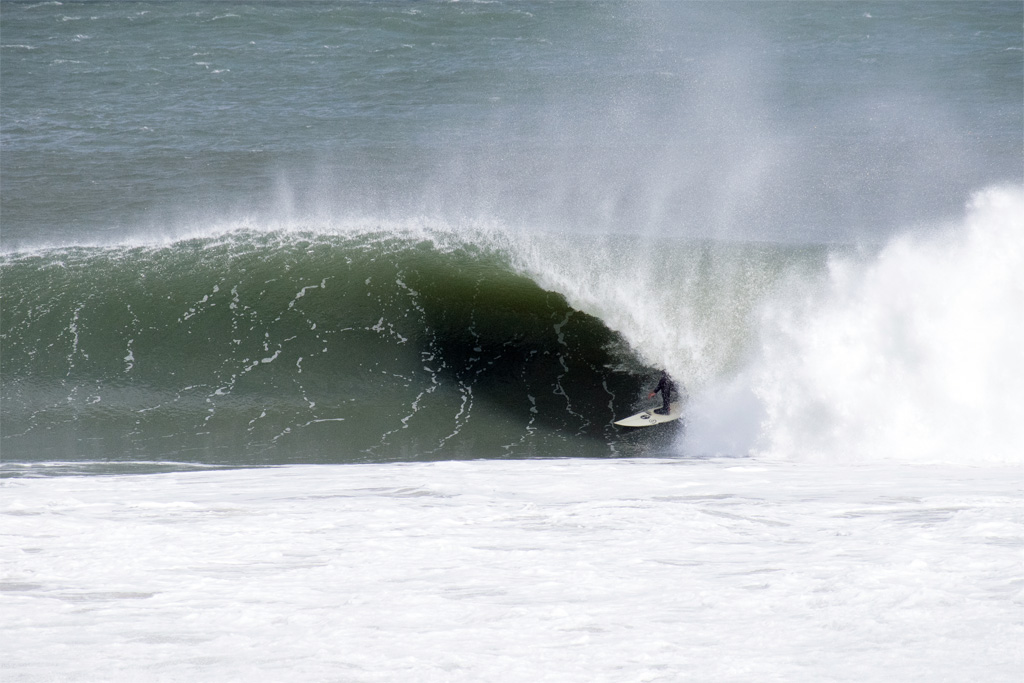 Ben Bourgeois, North Carolina. Photo: Stephen Quick
By our very unscientific calculations, Benny B got more barreled than anyone the other day. Here's but one frame of about a thousand.
---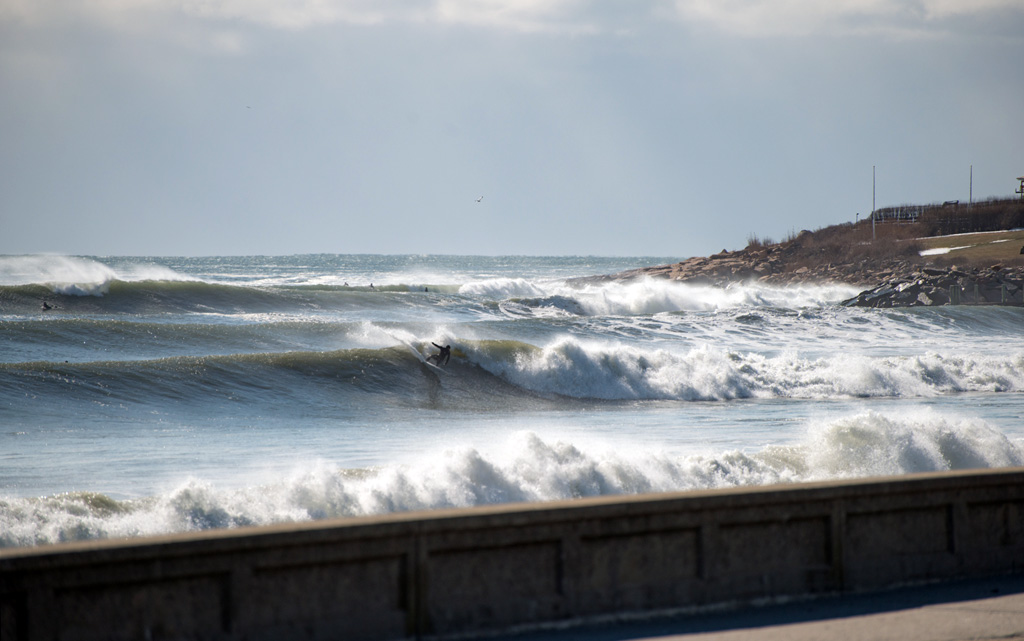 New England. Photo: Jonathan Clancy
"I grabbed this frame yesterday while I was driving around showing my daughter the breaks and thought it was pretty neat," Clancy says. "No clue who this guy is, but every once in a while this New England playground lights up and it's always a pleasure to see."
---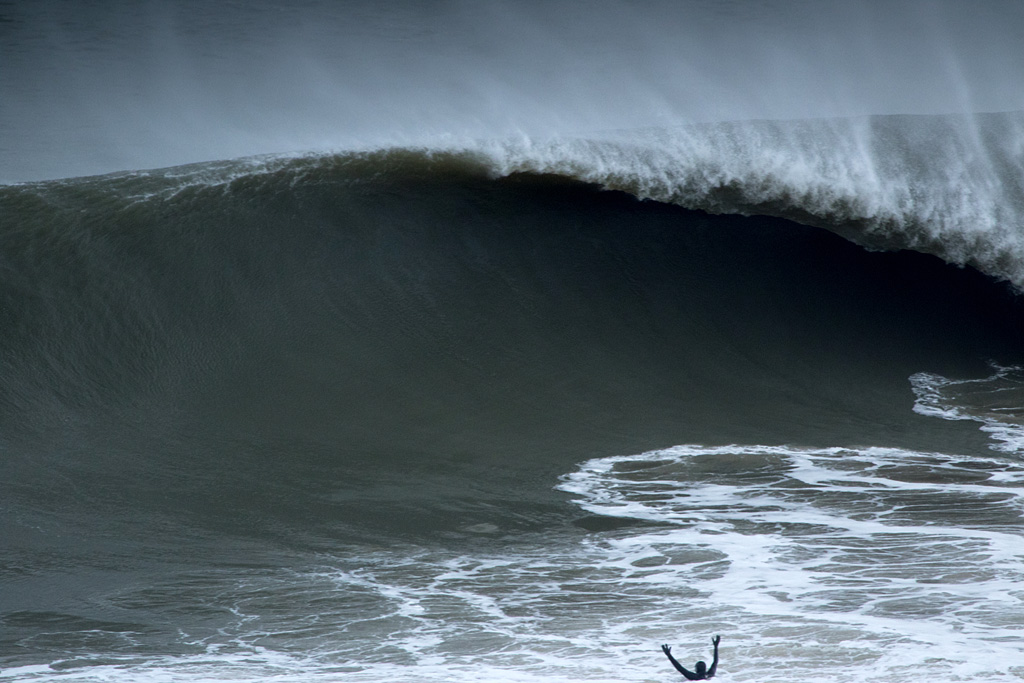 Delmarva. Photo: Joey Dwyer
Praise be on the Delmarva Peninsula.
---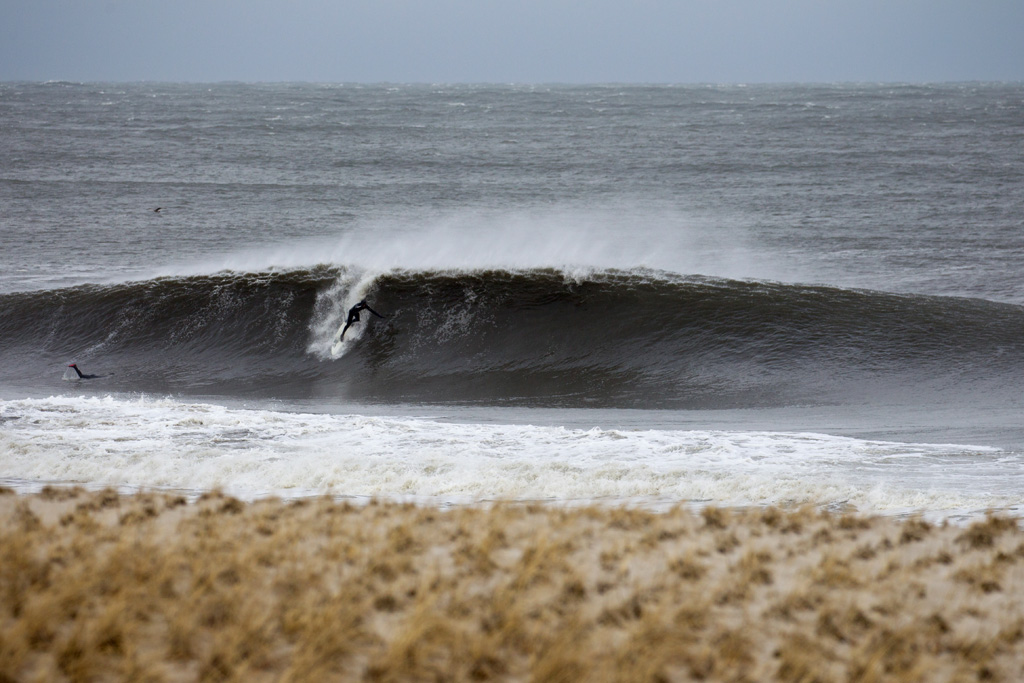 Randy Townsend, New Jersey. Photo: Ben Currie
We heard more people use the term "knife" to describe their barrel-riding abilities this week than we have in a decade. Randy Townsend lets his actions speak louder than his words.
---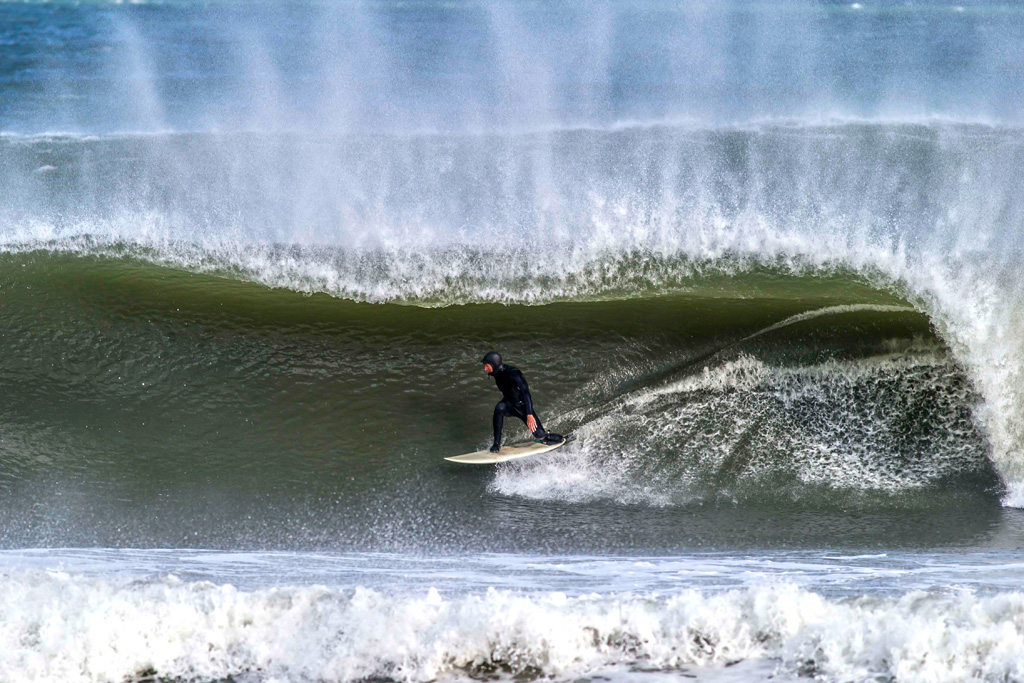 Unidentified, North Carolina. Photo: Adrian Dillenseger
No hands, no chandelier sections, no problems.
---
New England. Photo: Dave Sieczkiewicz
"I went for a different approach and opted to shoot some stormy slab shots this week," Sieczkiewicz says. "Besides, what's an ocean storm without some stormy looking photos? Maybe not the perfect A-frames they got to the south or some lined-up pointbreak, but to quote Leo Tolstoy, 'If you look for perfection, you'll never be content.'"
---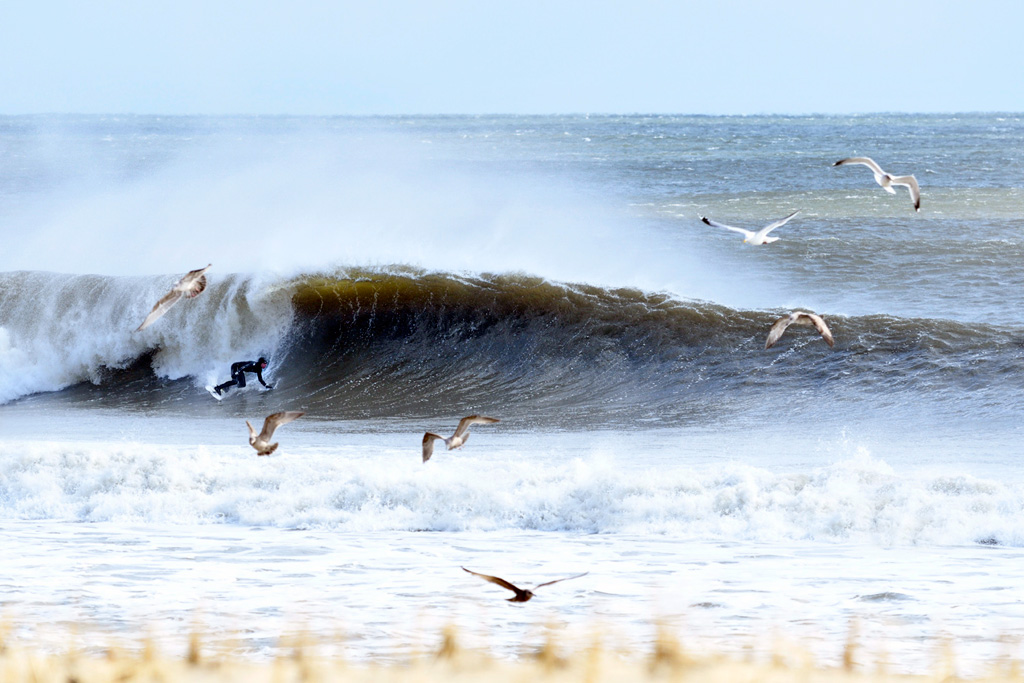 Jude Clark, New Jersey. Photo: Mary Dunham
Silly birds — always looking the wrong way!
---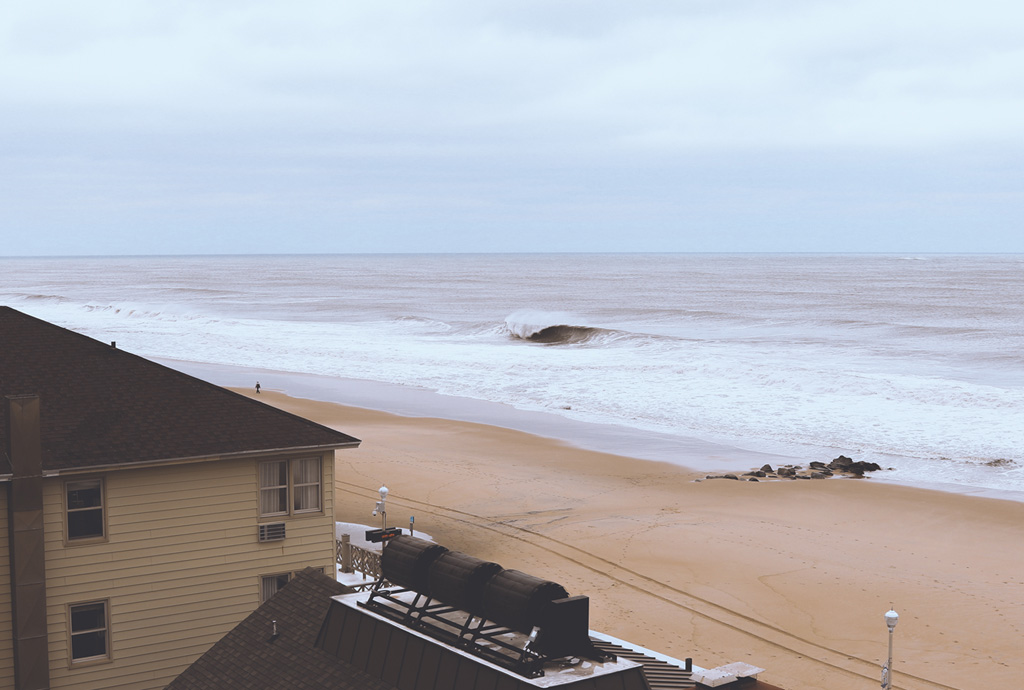 Maryland. Photo: Nick Tribuno
"One is the loneliest number that I've ever seen…"
---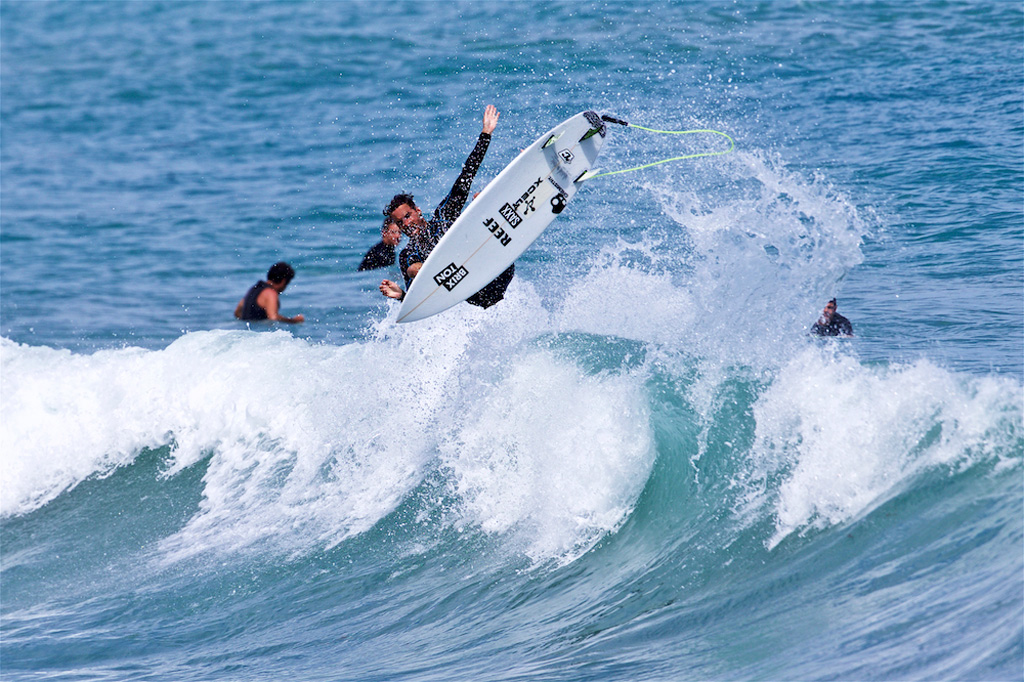 Logan Landry, Central Florida. Photo: Mez
" Nova Scotia's Logan Landry had his plan and timing down perfect," Mez says. "Leave his freezing cold home turf for a week to surf much warmer waters and visit grandparents in South Florida, compete in the Ron Jon Vans Pro in Cocoa Beach, and work on his high-performance repertoire at Sebastian Inlet, all before returning home the day before massive swell from Winter Storm Stella began battering his beloved headlands back home. Kid's got it dialed all right."
---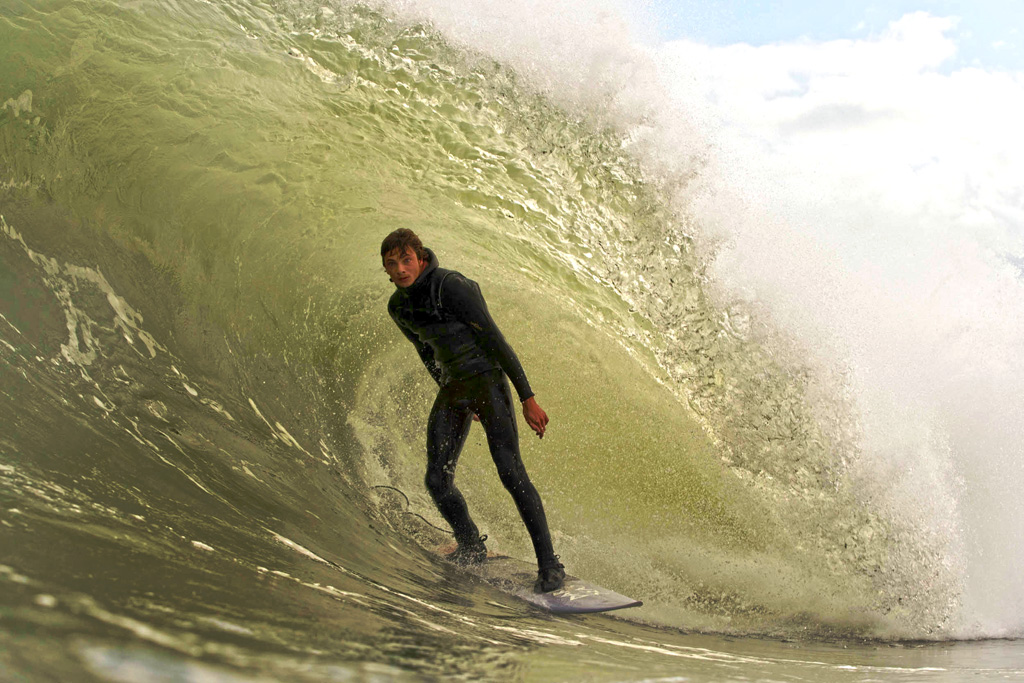 Daniel Glenn, North Carolina. Photo: Corey Schaible
Daniel Glenn — ready for his close-up.
---
New Jersey. Photo: Joe O'Connor
Just one last longing look before I leave, promise.
---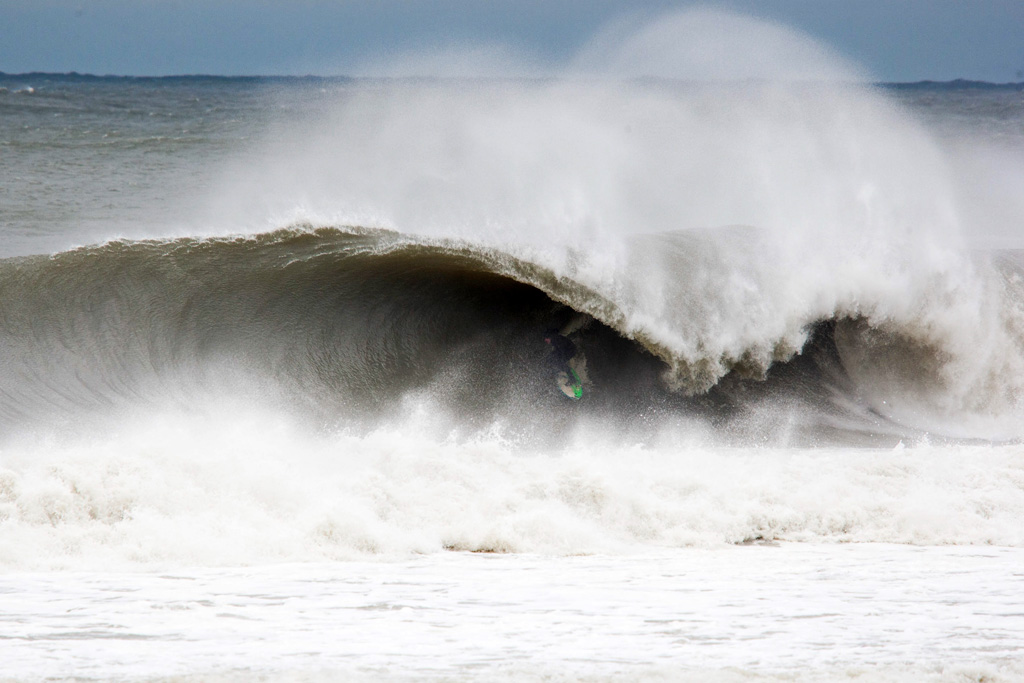 Raven Lundy, Delmarva. Photo: Mike Incitti
Black holes are real — and surfers know it, even without the assistance of science.
---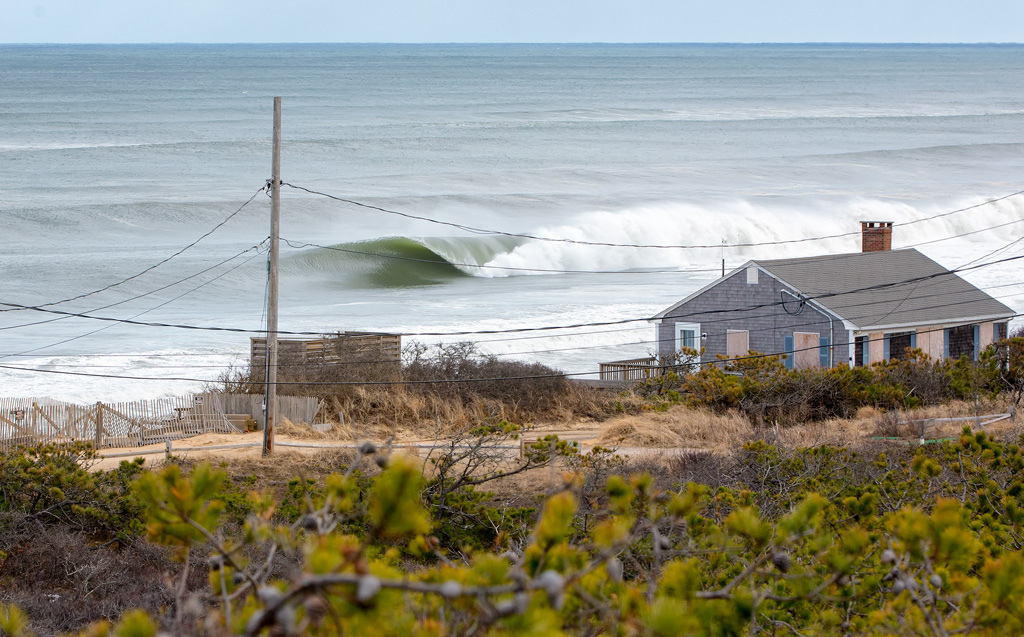 New England. Photo: Trevor Murphy
All boarded up for winter, but we all know this is still the most glorious time of year up north.
---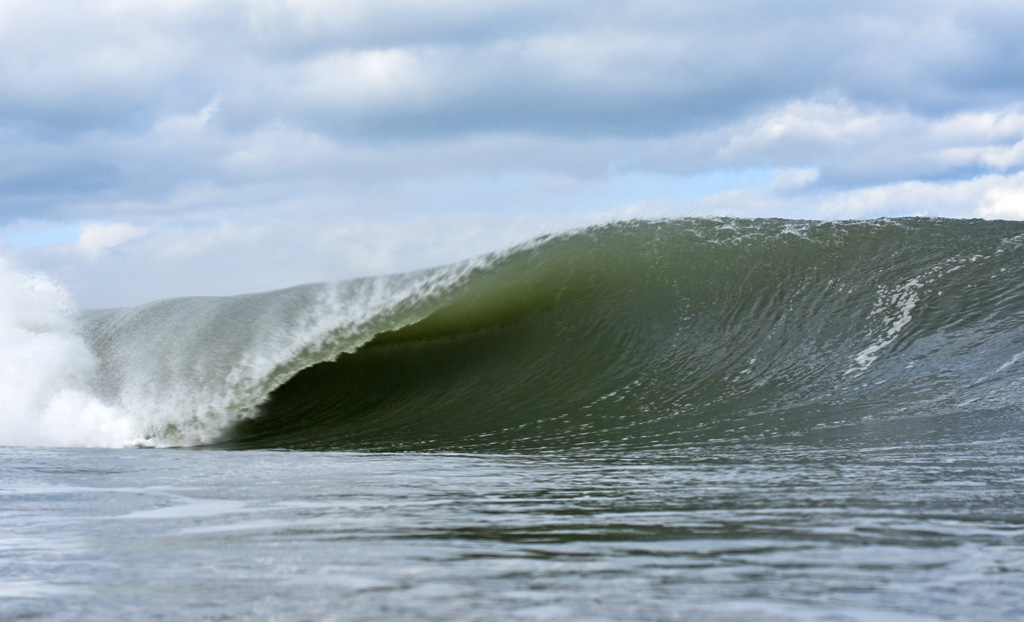 North Carolina. Photo: Cody Hammer
From afar or up close and personal, empty perfection always entices.
---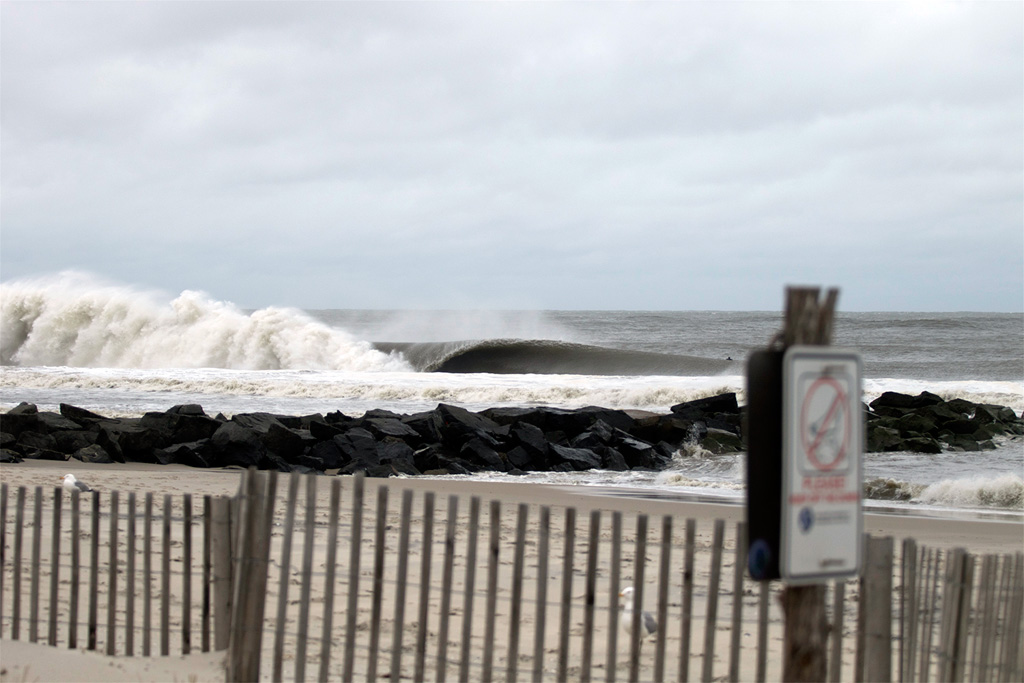 New Jersey. Photo: John Gilman
See what we mean?
---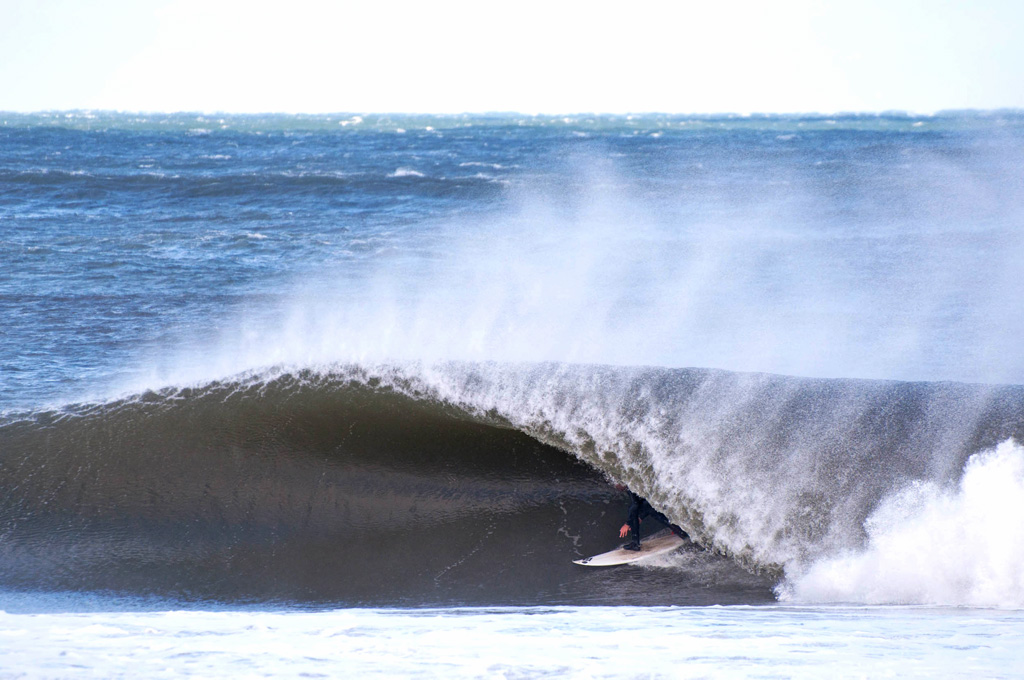 Dylan Kowalski, North Carolina. Photo: Patrick Duggan
The framing of this photo makes Dylan Kowalski's wave appear smaller than it actually is. But that lip though…
---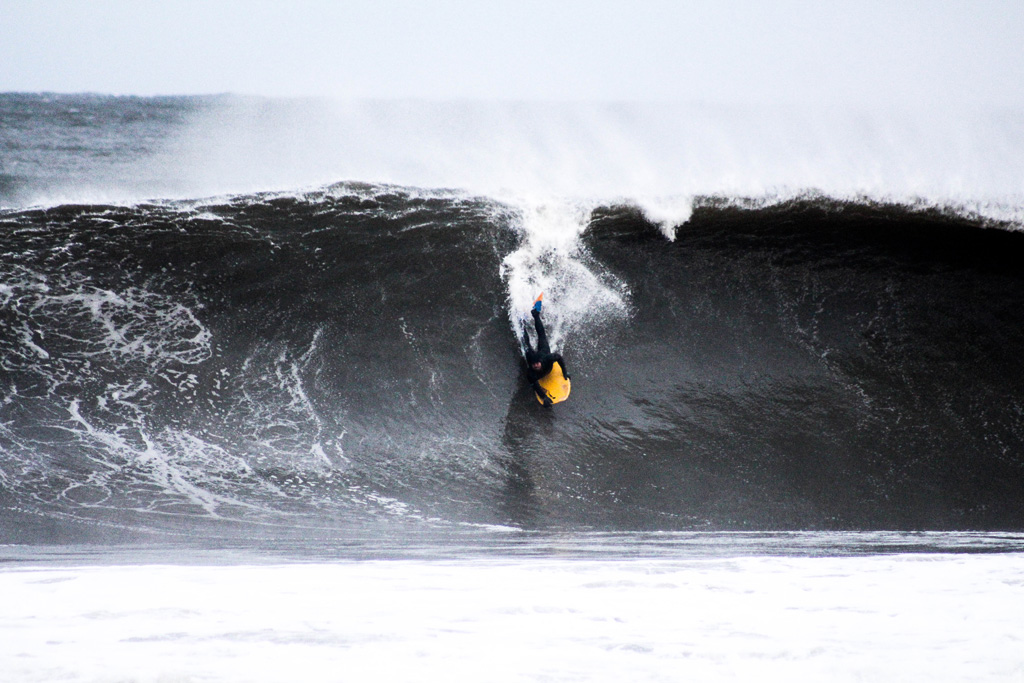 Unidentified, New Jersey. Photo: Kyle Nalewicki
This prone charger won't remain unidentified for long — and we won't forget Winter Storm Stella's glory anytime soon.
---
More Swell Galleries
[template id="412″]