This month may have started slow, but the end of April went out with a proper bang this week, delivering waves everywhere from Florida to the Mid-Atlantic to New England. But North Carolina enjoyed the king's ransom from this swell, offering up clean head-high barrels breaking just offshore, with calm winds, warm spring air temps, and relatively light crowds savoring the mid-week beauty. Here are a few of our favorites taken in Dare County on Wednesday and Thursday — stay tuned on Monday for our full recap gallery cover April 1st-30th, up and down the East Coast.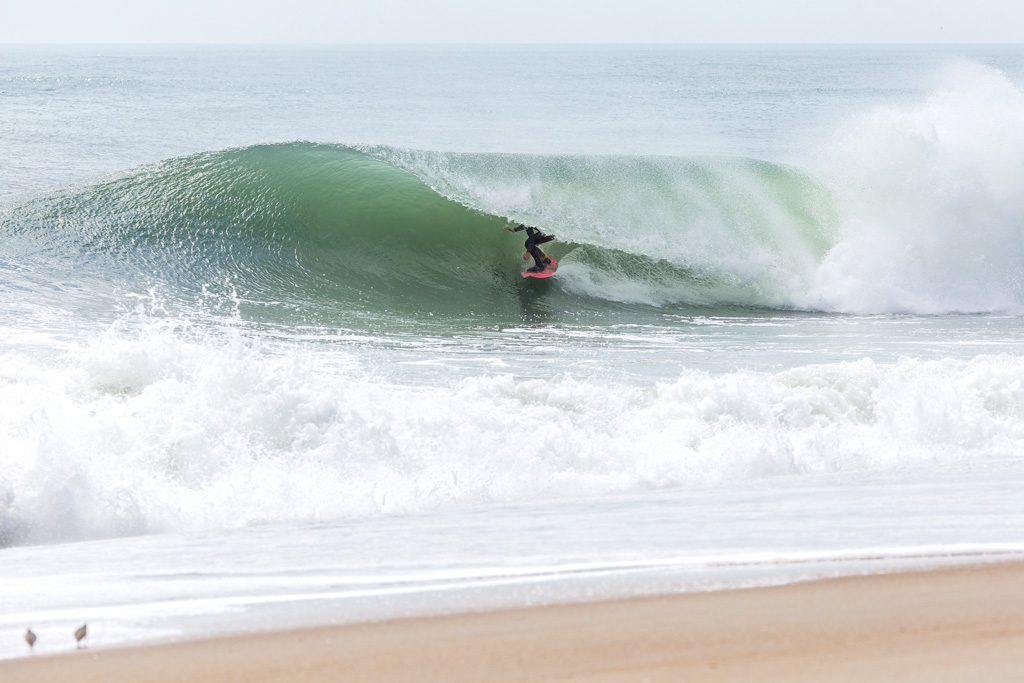 Bo Raynor. Photo: Jon Carter
Bo knows this, and Bo knows that, but Bo don't know jack, because Bo Jackson certainly never got barreled like that.
---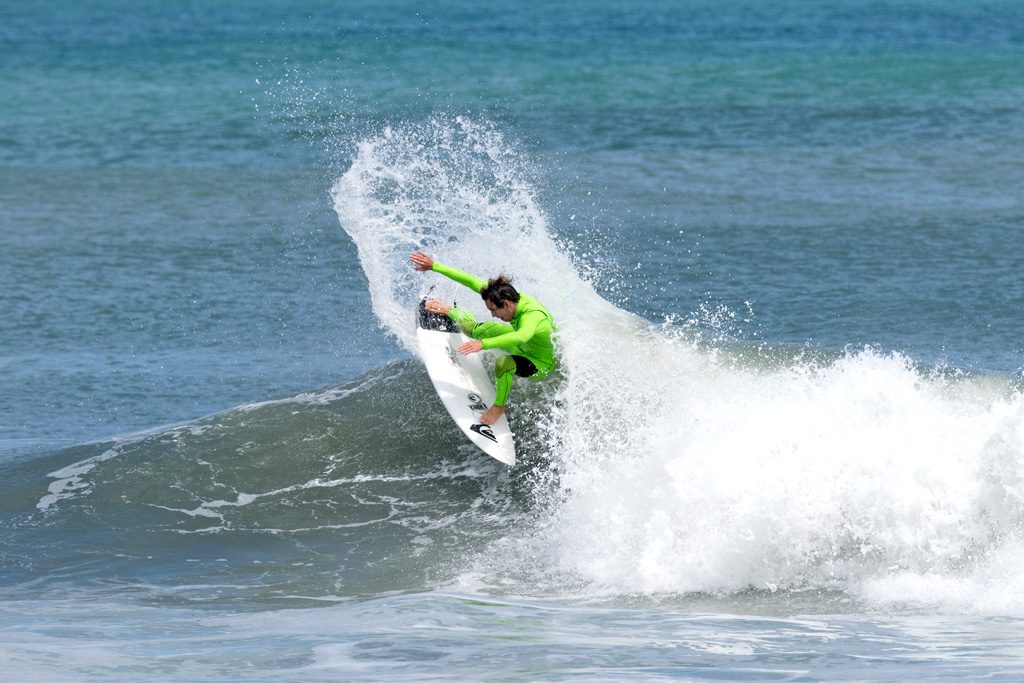 Michael Dunphy. Photo: Stephen Quick
We see you, Dunphy. We see you. Then again, when you're road tripping with Evan Geiselman and Pete Mendia, you gotta do what you can to stand out.
---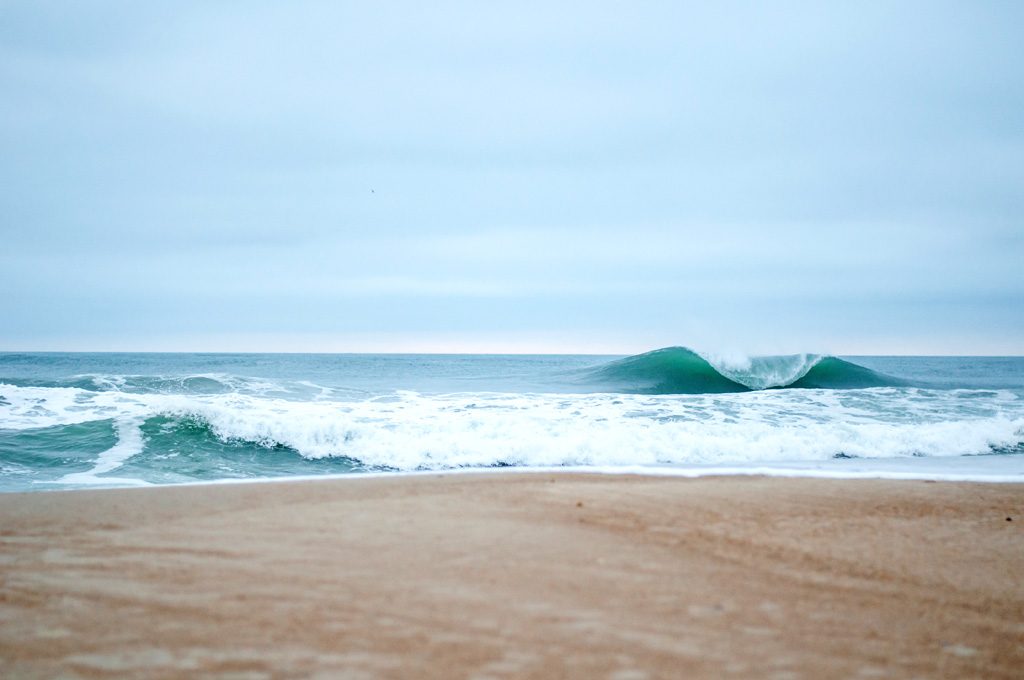 Photo: Patrick Duggan
It's a grower, not a shower.
---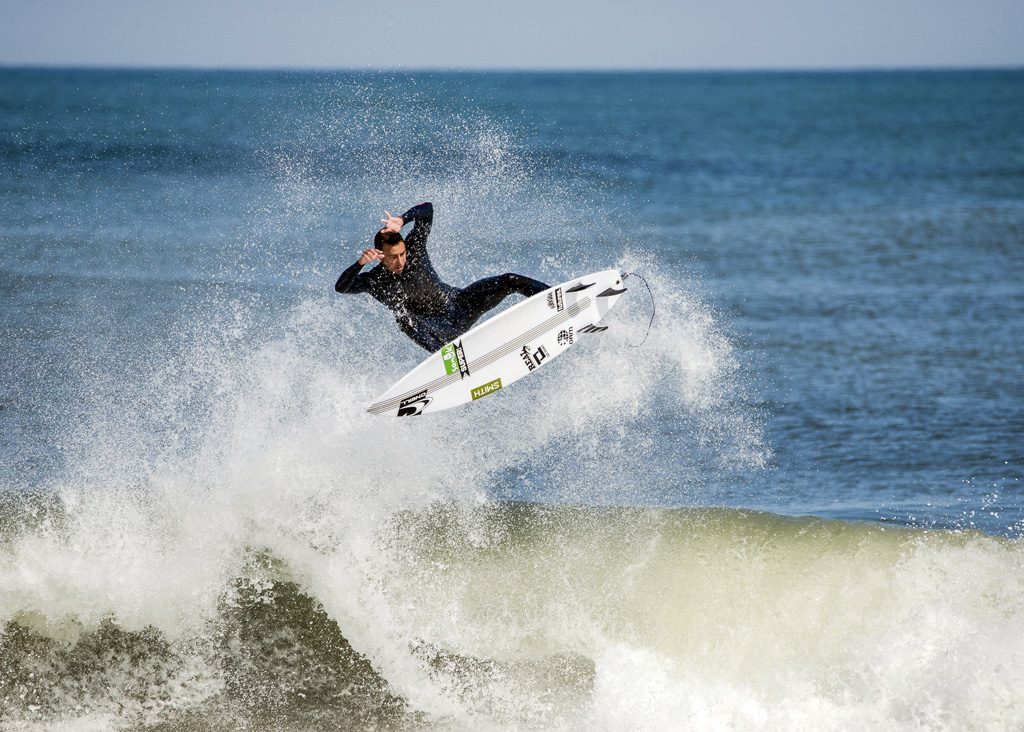 Brett Barley. Photo: Jordan Montgomery
With so many seasoned pros and hungry strivers showing up along his beloved stretch of Cape Hatteras sand this week, Brett Barley just had to break free.
---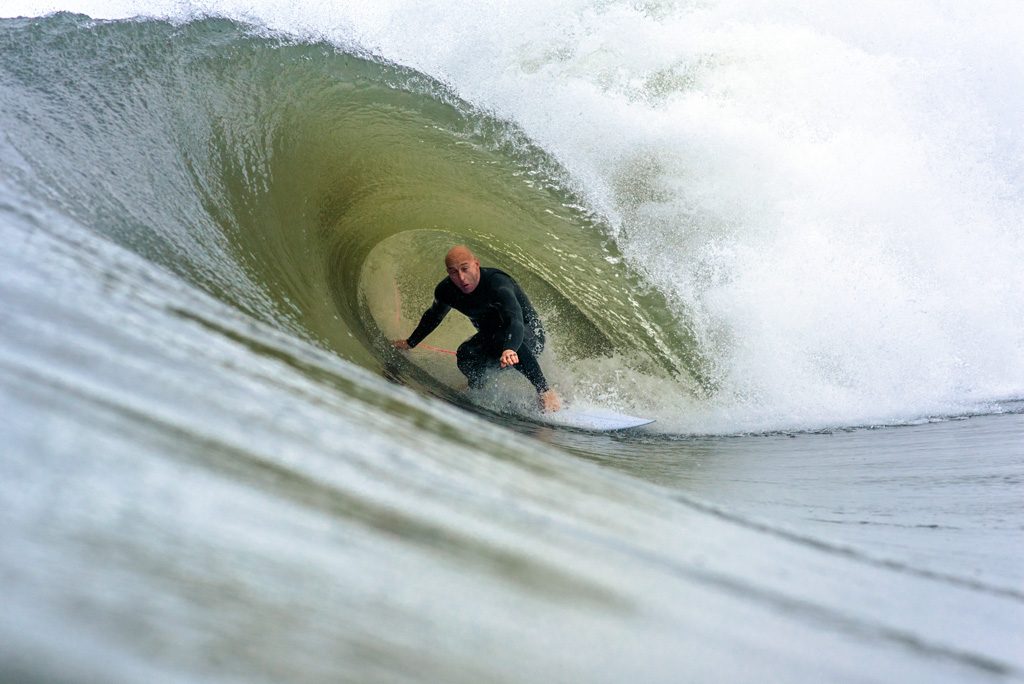 Derek Brodeur. Photo: Robbie Vallad
The only thing you can't see here? Kill Devil Hills native Derek Brodeur's beautiful eye-popping tattoos. Almost as beautiful as this pristine barrel, of course.
---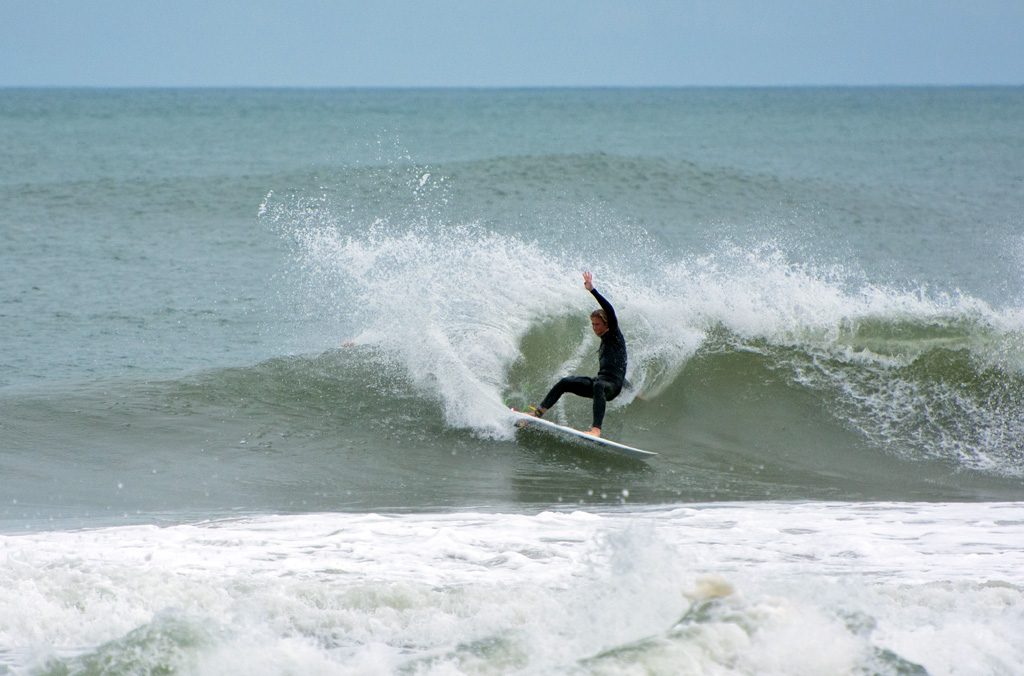 Brody Lewis. Photo: Cody Hammer
After a sunrise-to-sundown day of festivities on Wednesday, nobody expected Thursday to have much juice left. But you can't complain about corner pockets like this on the last day of a swell.
---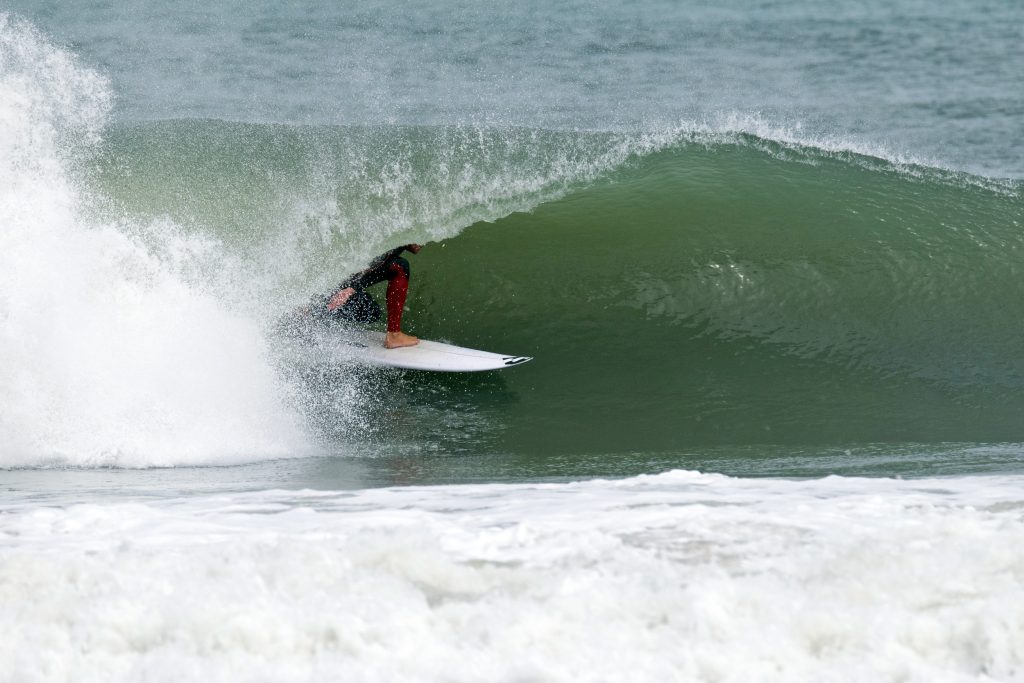 Pete Mendia. Photo: Stephen Quick
Pete Mendia is a tall man. Which means this beautiful lefthand nugget is bigger than it looks.
---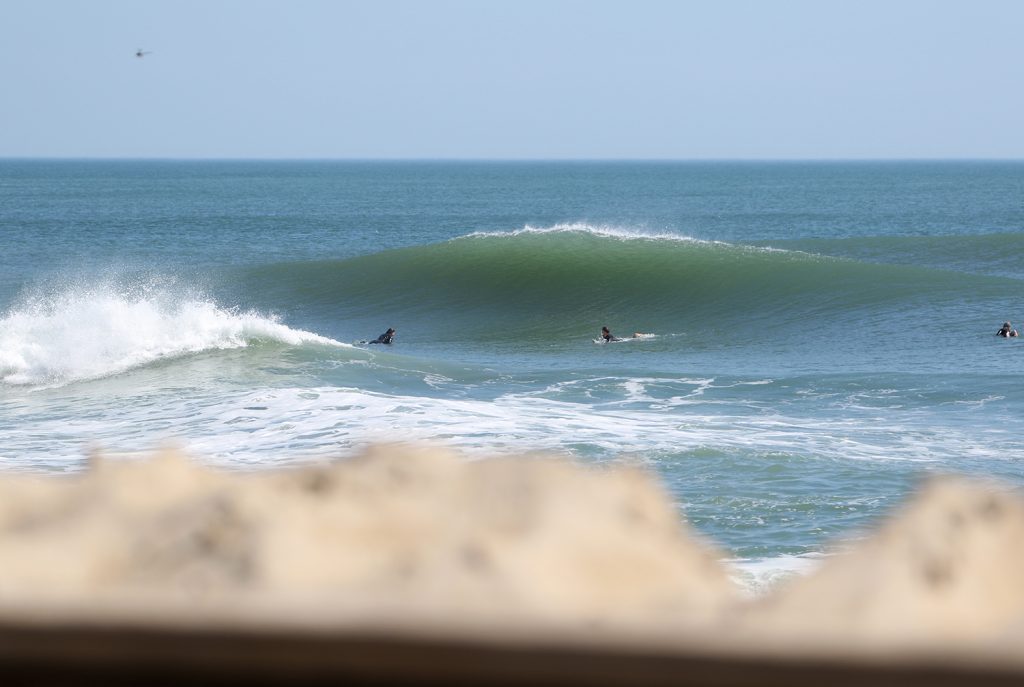 Photo: Woody Harris
Another one from the "leftover" day — "I was greedy and surfed for most of this swell," Woody Harris says. "I shot this the morning after when I was checking the waves before work."
---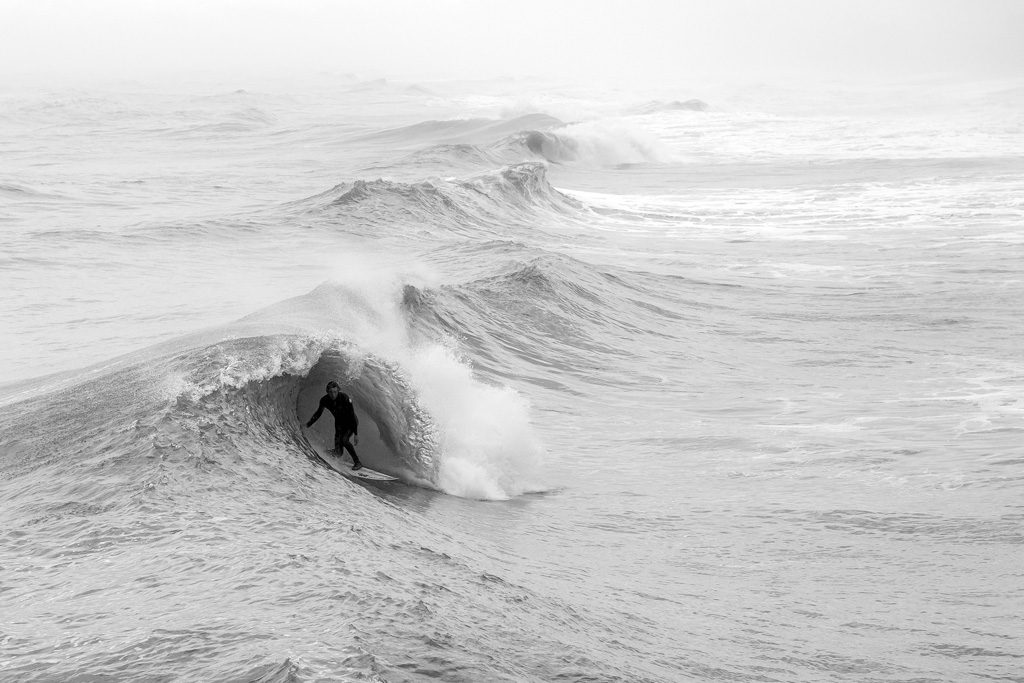 Luke Gordon. Photo: Jon Carter
This pier angle was taken Tuesday evening, before the elements all lined up on Wednesday morning — a great reminder that perfection doesn't just appear out of thin air.
---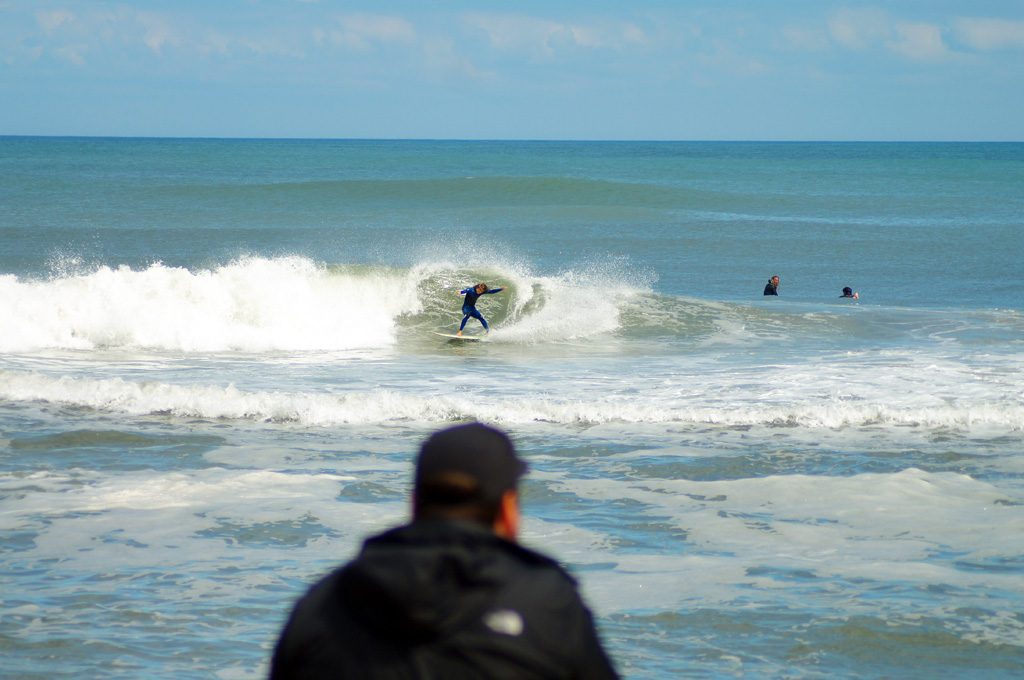 Stefan Turko. Photo: IndigoSurf
When you grow up as a grom on the Outer Banks, you're expected to go bigger at a younger age than just about anywhere else on the East Coast. Looks like Stefan Turko is already answering the call.
---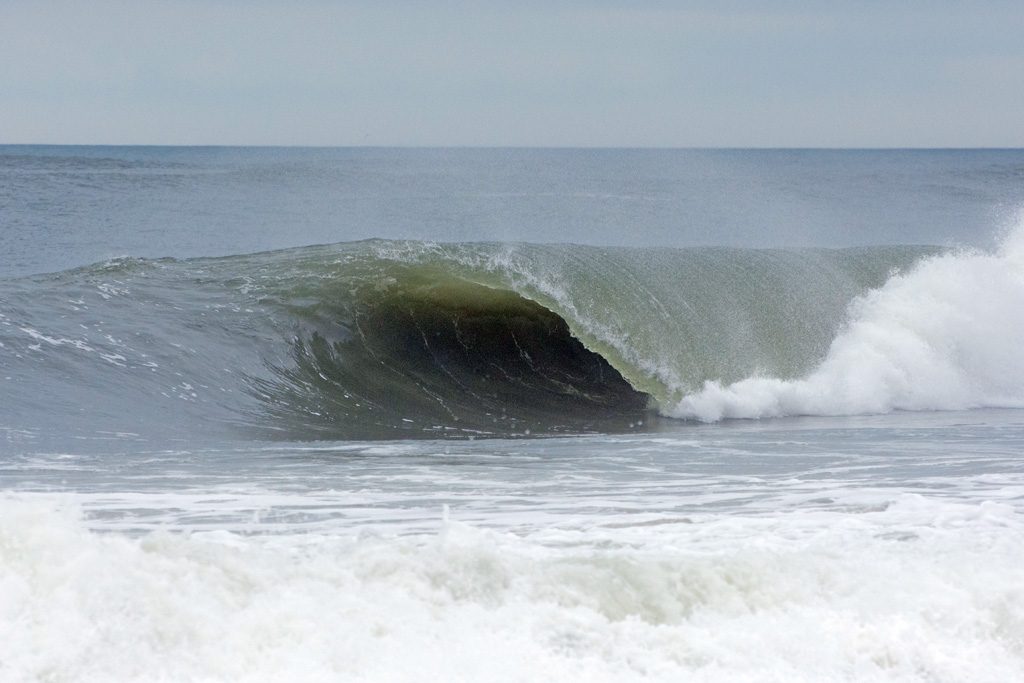 Photo: Cody Hammer
Insert yourself here, then rinse and repeat.
---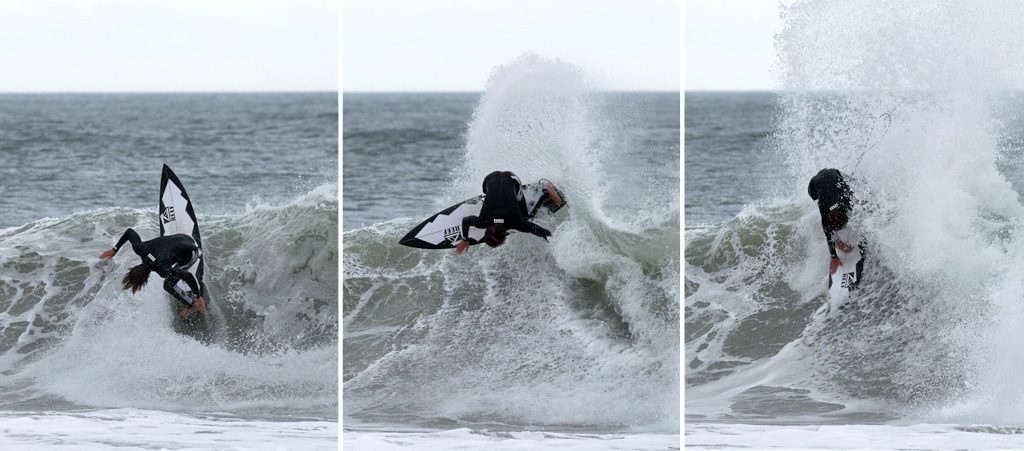 Evan Geiselman. Photos: Stephen Quick
We should just get the "WA POW!" guy from Tosh.0 to soundtrack Evan's demolition of this righthand pocket. Those are World Tour-level skills right there.
---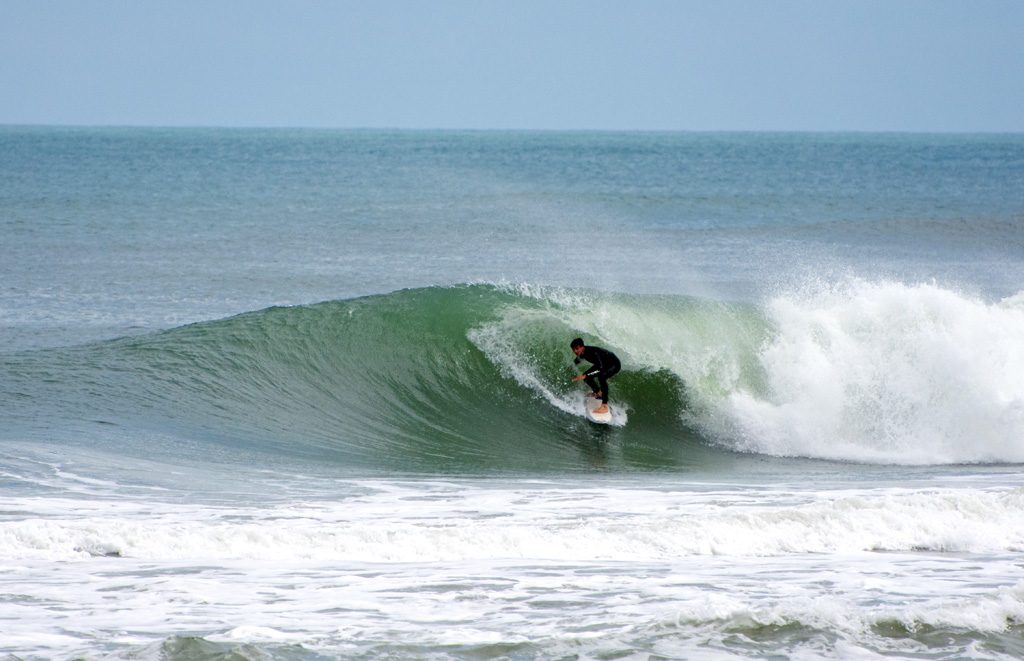 Daniel Glenn. Photo: Cody Hammer
Not huge, not heavy, and not that consequential — but still, does it get any better than this?
---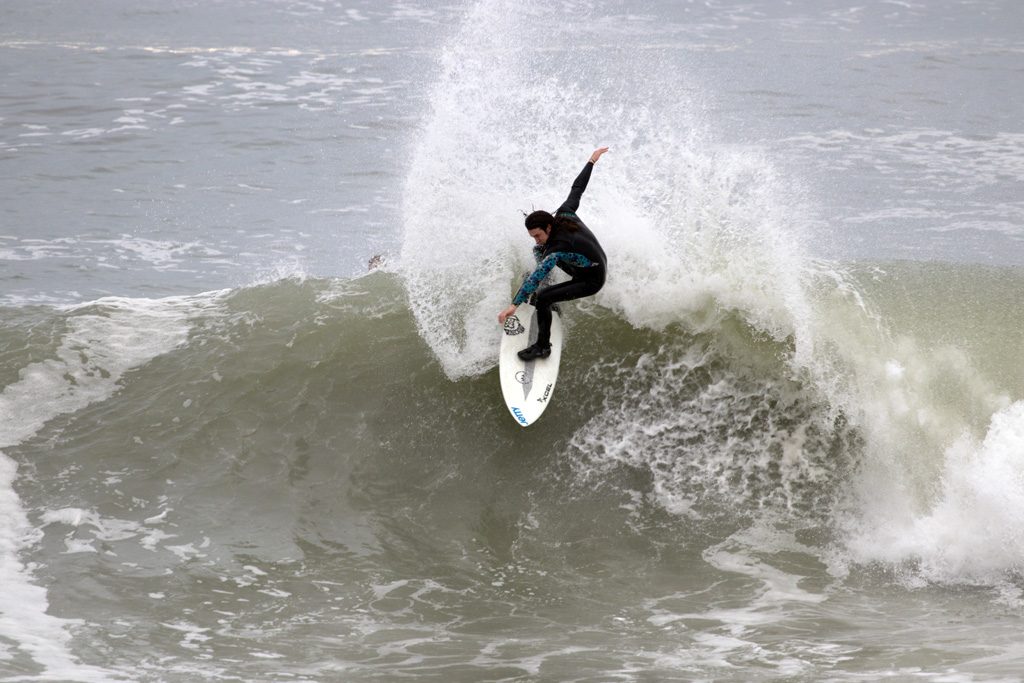 Ryan Leopold. Photo: @jadacapaveli
This bumpy face offered up more trouble than he expected, but Ryan Leopold still navigated it with ease.
---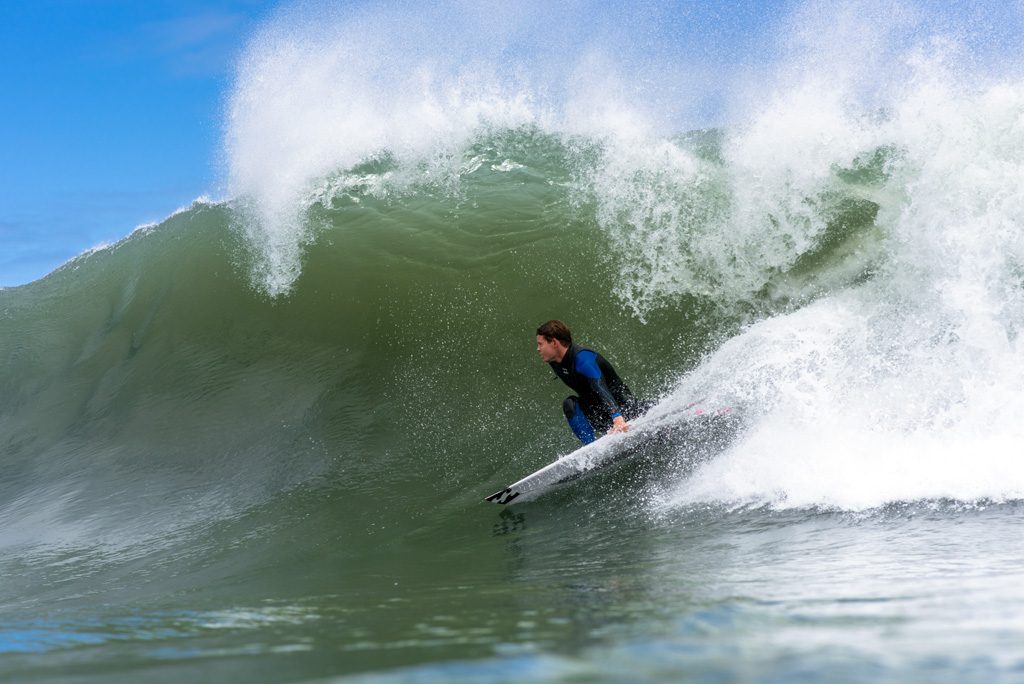 Knox Harris. Photo: Robbie Vallad
When waves this perfect break this close to shore, sometimes you just have to grab your rail and go.
---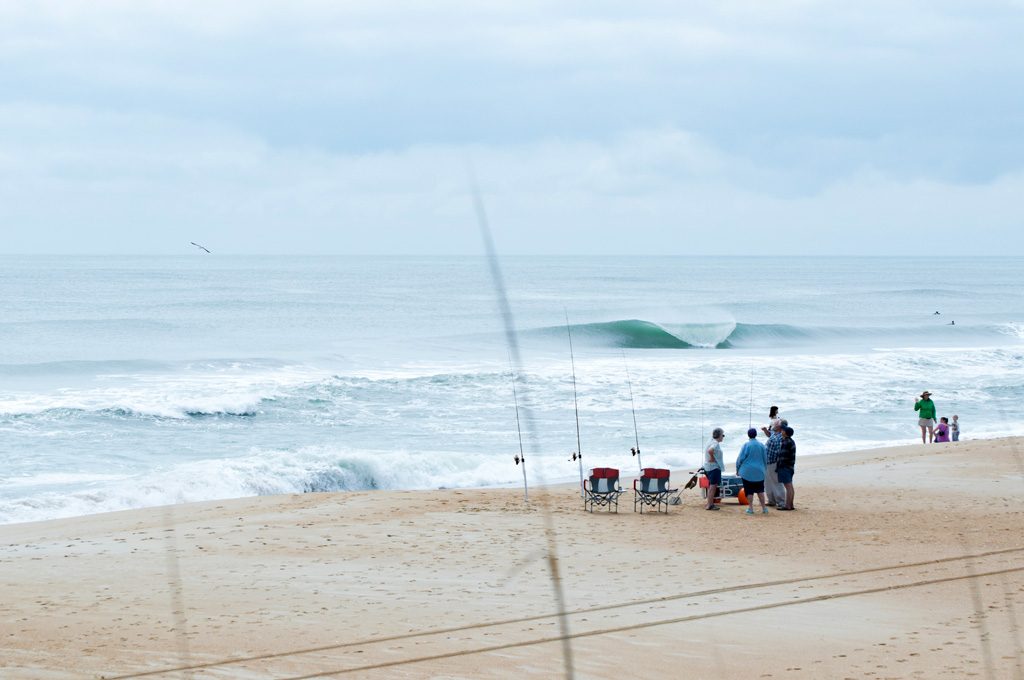 Photo: Patrick Duggan
Not a bad way to cap off the work week, with crowds at a minimum and the view a straight-up stunner. Stay tuned on Monday for a full recap of all of April's waves.
---
Tags: april, north carolina, swell gallery