At the beginning of December, we made a foolish claim with our Fall's Last Call Swell Gallery. We say "foolish" because, every single day since we posted that collection of photos, somewhere on the East Coast has gone off. Weekly cold front/south swell combos in New Jersey. Warm, playful waves every day of the week in Florida. Dreamy sessions on the Florida Panhandle (and even in Alabama!). Unexpectedly solid barrels in North Carolina, fun pointbreaks in New England, consistent escapism in the Caribbean… the last few weeks legitimately saw it all, making this  December 2016 Swell Gallery (our last of the month AND the year) one of the most diverse we've ever posted. The last 12 months have been crazy, and the next 12 promise to be even crazier — but at least we can always count on fun waves to keep us sane. Here's looking at you, January — you've got a tall order to fill following up December.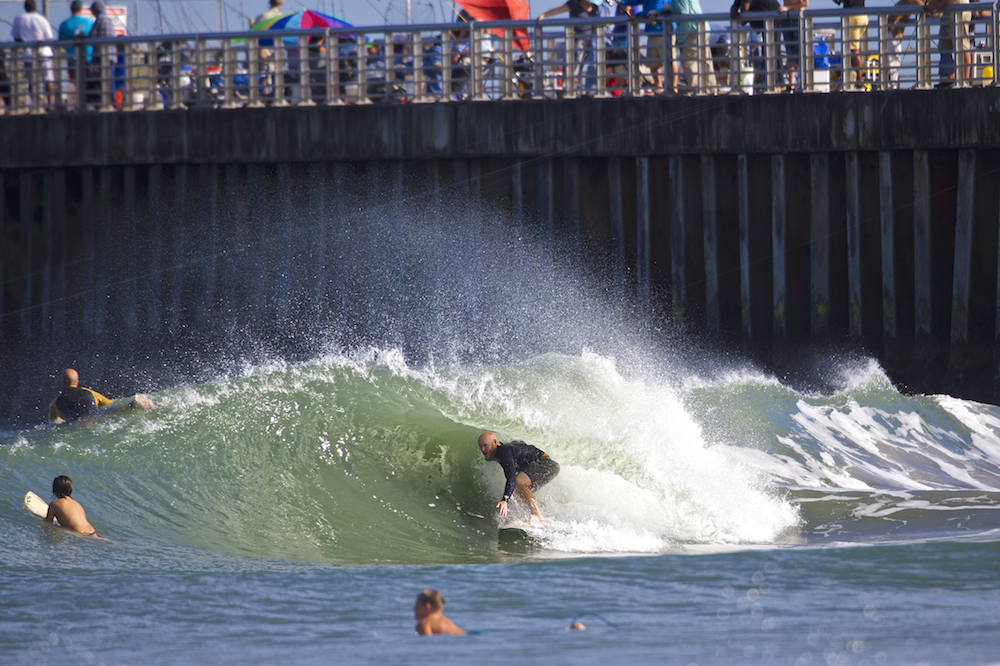 Phillip Watters, Sebastian Inlet, FL. Photo: Mez
"Talk about an unexpected Christmas gift!" Mez says. "It wasn't close to the gnarliest First Peak ever for those who remember it way back when, but Phil was no doubt stoked on its apparent (and maybe short-lived) return this month. No matter its size or intensity, it isn't hard to revel in First Peak's presence (and refractive barrels). And we can always hope for a significant swell event and some proper ass-kicking wedges before it disappears again."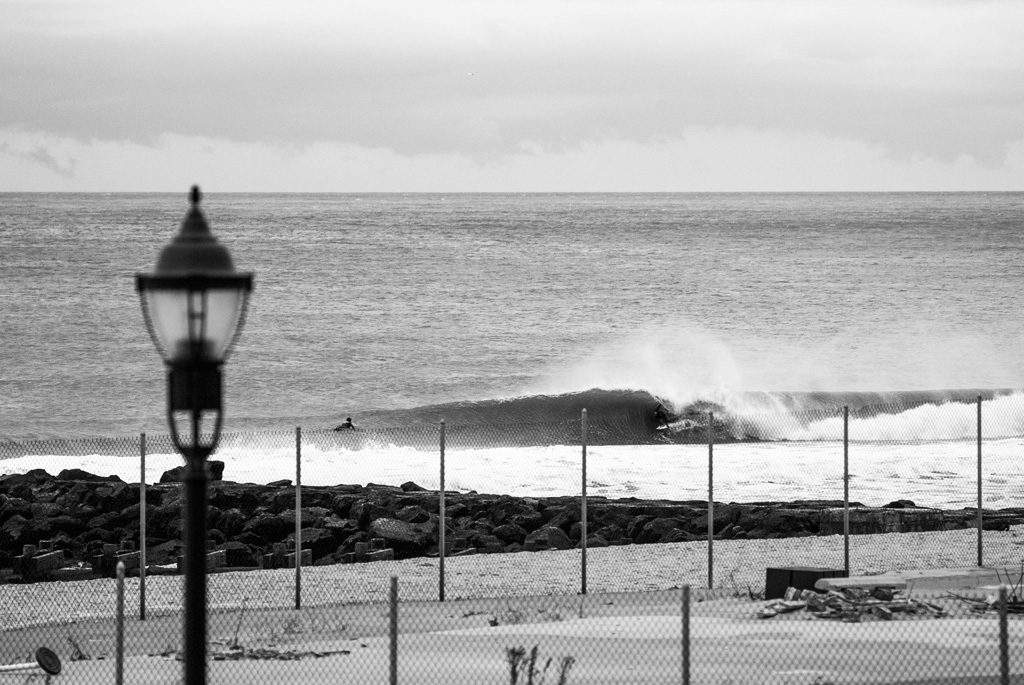 Jude Clark, New Jersey. Photo: Mike Incitti
Could December in Central Florida and December in the Garden State look any different?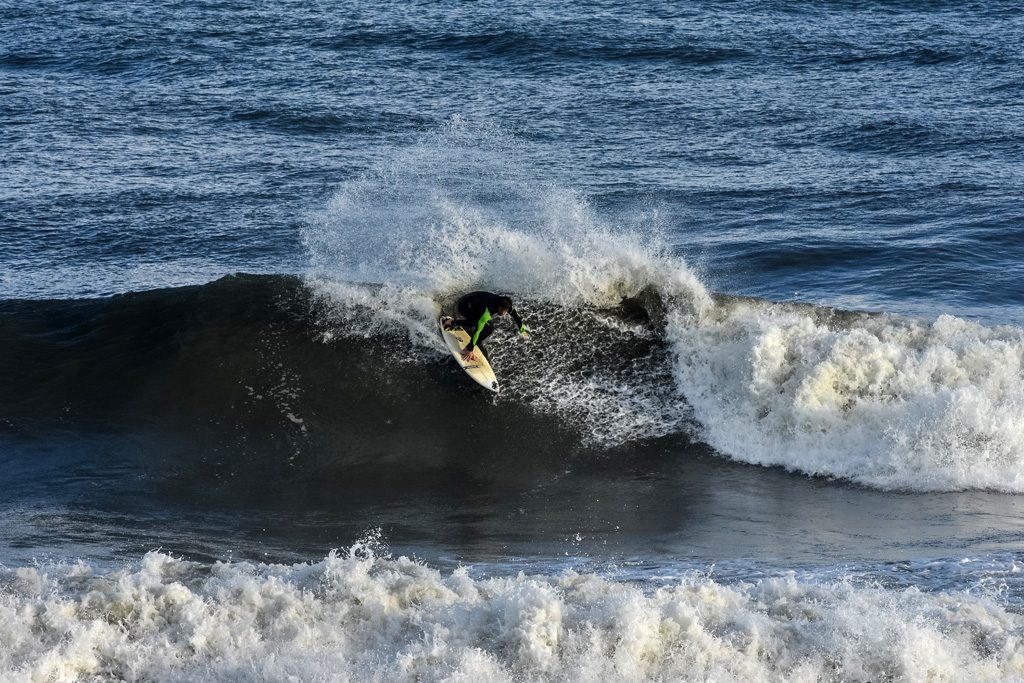 Nathan Lowdermilk, North Carolina. Photo: Cody Hammer
"After being bombarded with heavy winds and rains for the majority of this day," Hammer says, "the sun finally came out and the winds began to cooperate for a glassy evening session."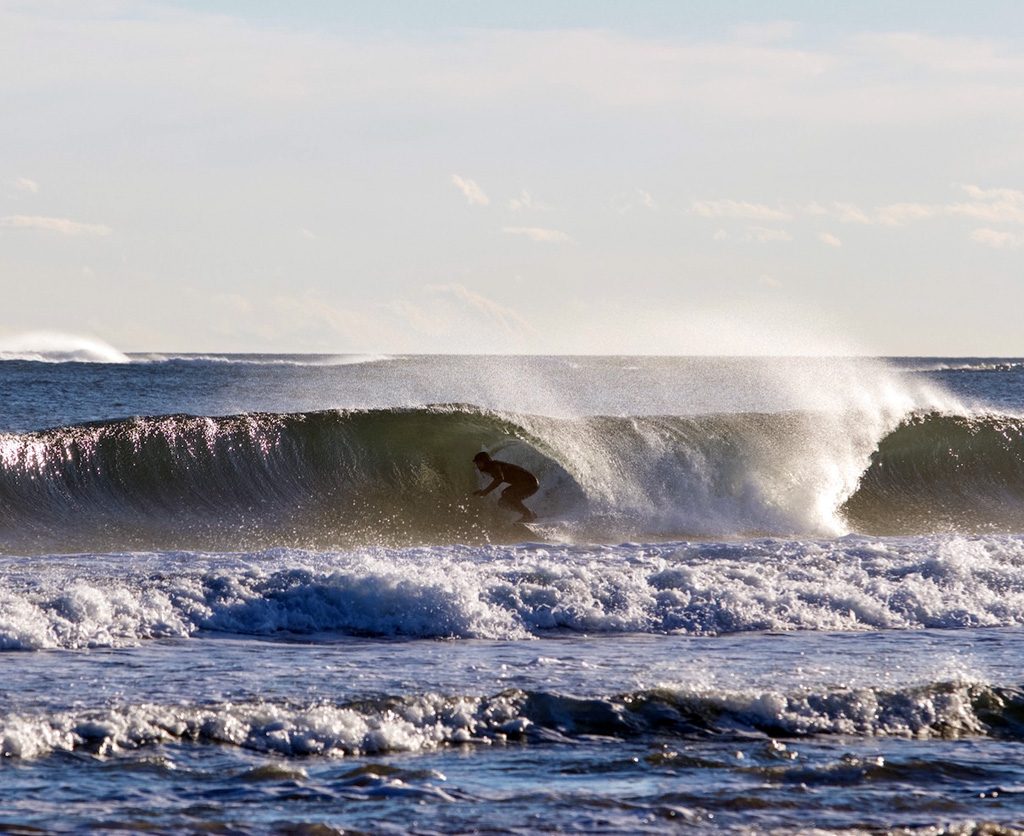 Joe Carter, Maine. Photo: Vic Brazen
"Joe  sacrifices a lot of good days on the other side of the camera," says Brazen, who knows iconic Maine shop Wheels N Waves. "So it's always great seeing him get a good one."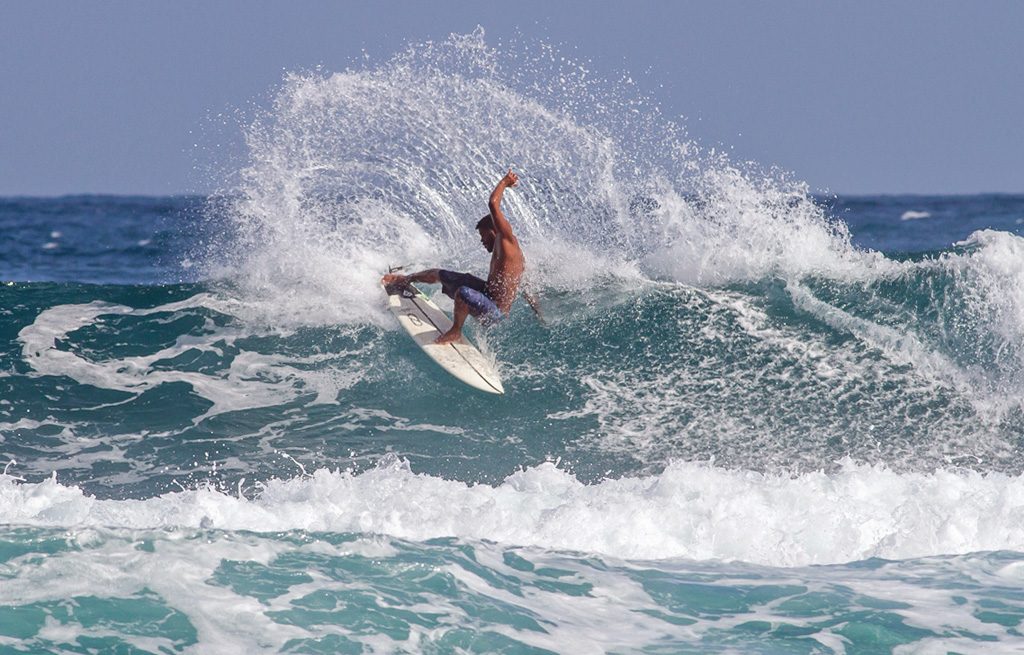 Zion Balbuena, Dominican Republic. Photo: Daniel Stockdale
"Zion turned 30 this December but surfs like he's still 20," says Stockdale, who spends winters in the Dominican Republic. "Even better, Zion is amped like he's still a 13-year-old  grom."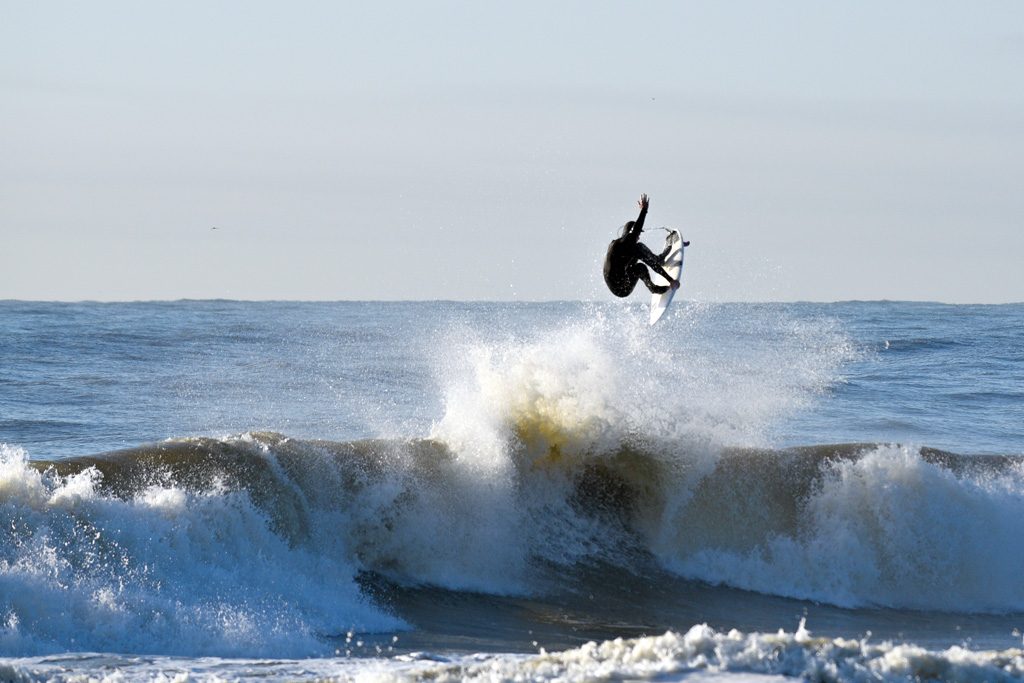 Erik Kirby, South Carolina. Photo: Justin Morris
"This morning was bigger than expected and ended up being really fun," Morris said. "Kirby got a ton of speed on this wave, and it lined up well with this huge closeout air section."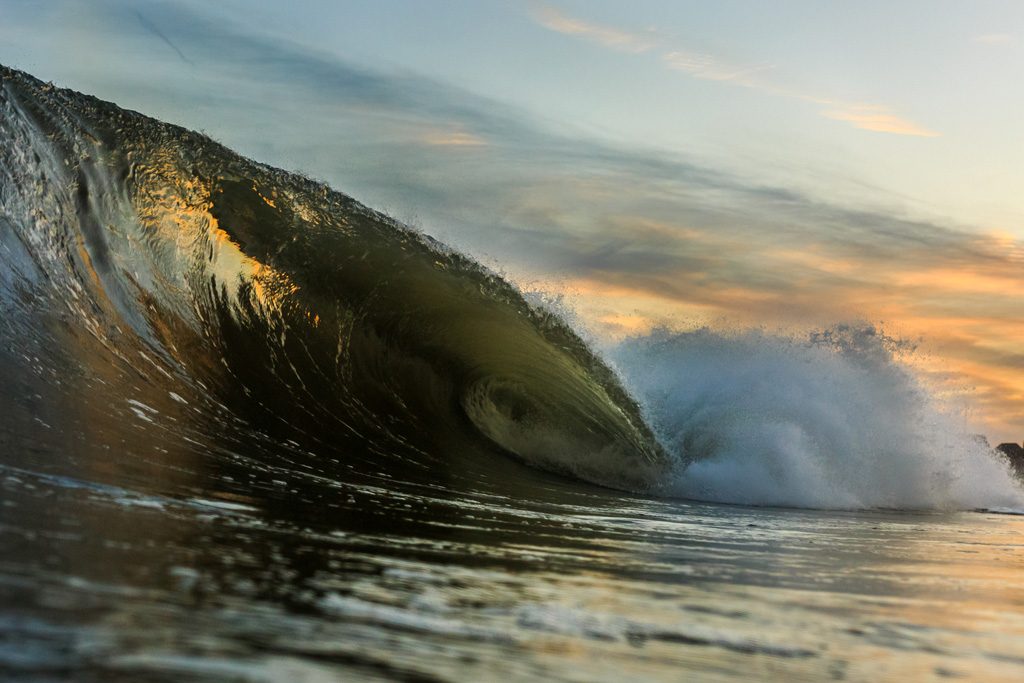 New Jersey. Photo: David Nilsen
"Tuesday, December 27th felt a lot more like spring than winter," Nilsen says. "The wind went offshore, the sun came out, and the waves just kept getting better into the evening."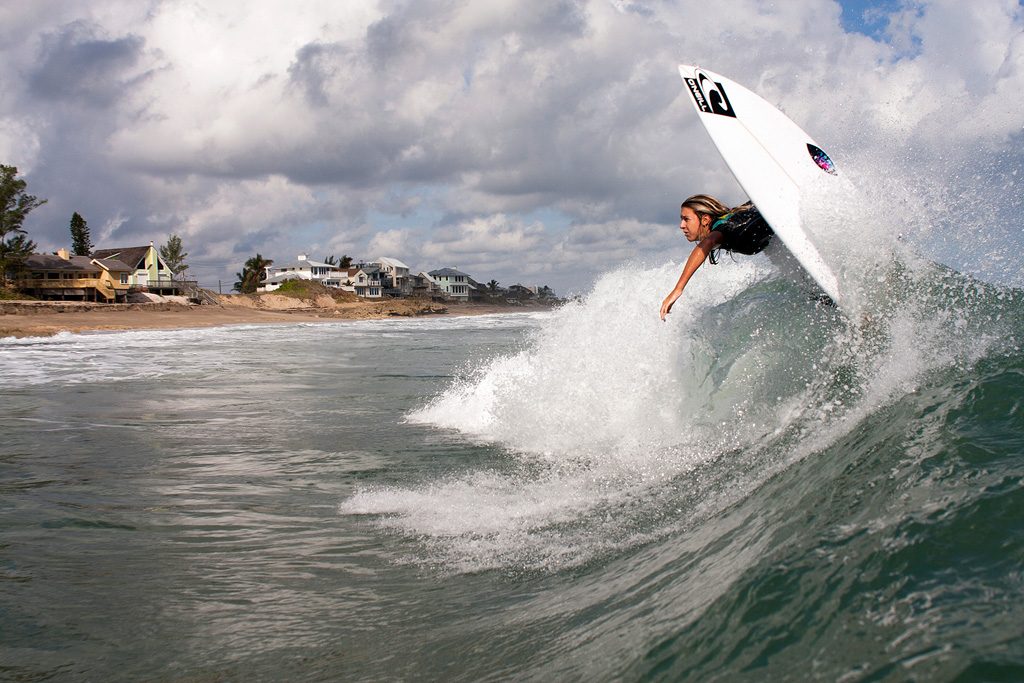 Avery Aydelotte, South Florida. Photo: Mark Hill
It isn't easy to maintain a high line over a very shallow reef — but Avery aced it on December 12th.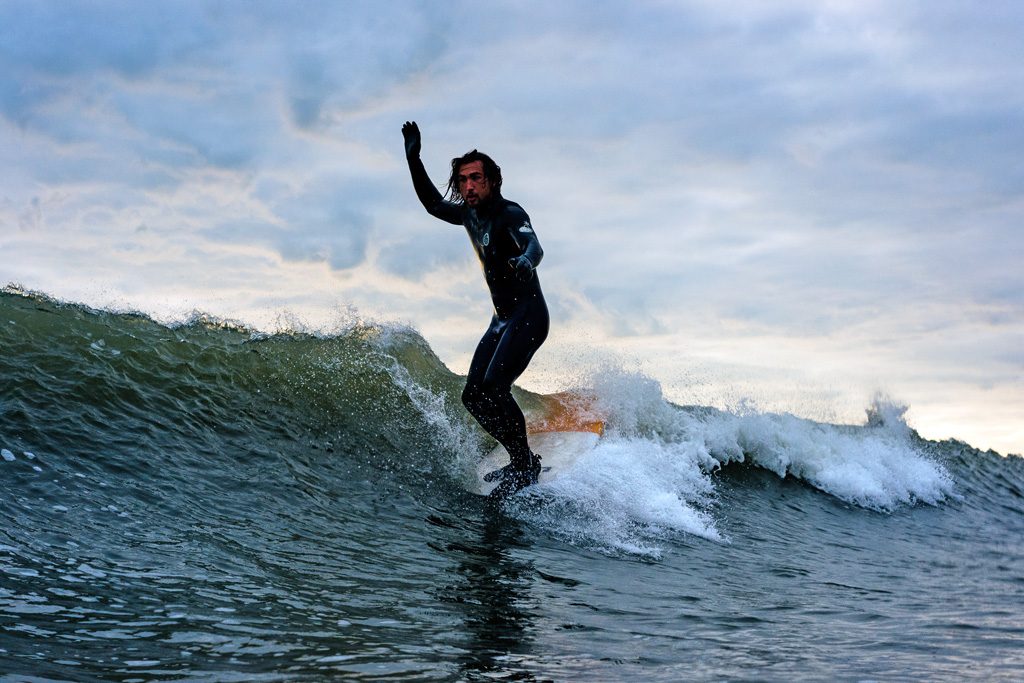 Evan Micele, Virginia Beach. Photo: Jordan Montgomery
"It was windy and cold the morning of December 22nd, and not a lot of people were out here in Virginia Beach," Montgomery says. "The lighting was poor when I swam out with Josh Carolino and Evan Micele, but it turned on for like two hours and we had sick lighting, allowing me to snag these."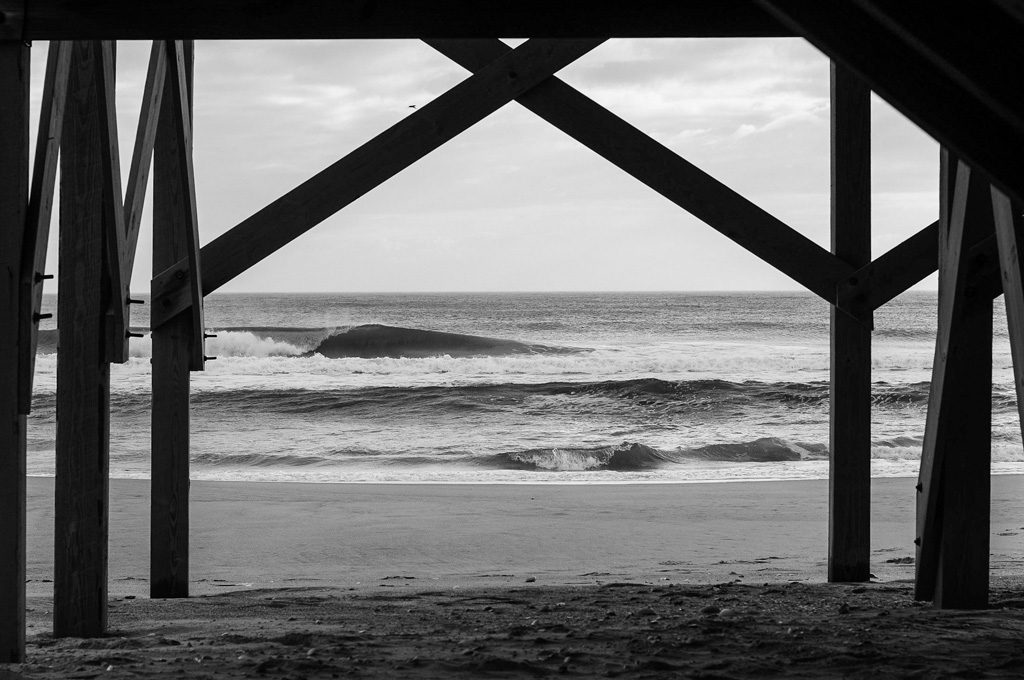 Outer Banks, NC. Photo: Julianna D'Arco
Through the looking glass — and looking pretty damn fun.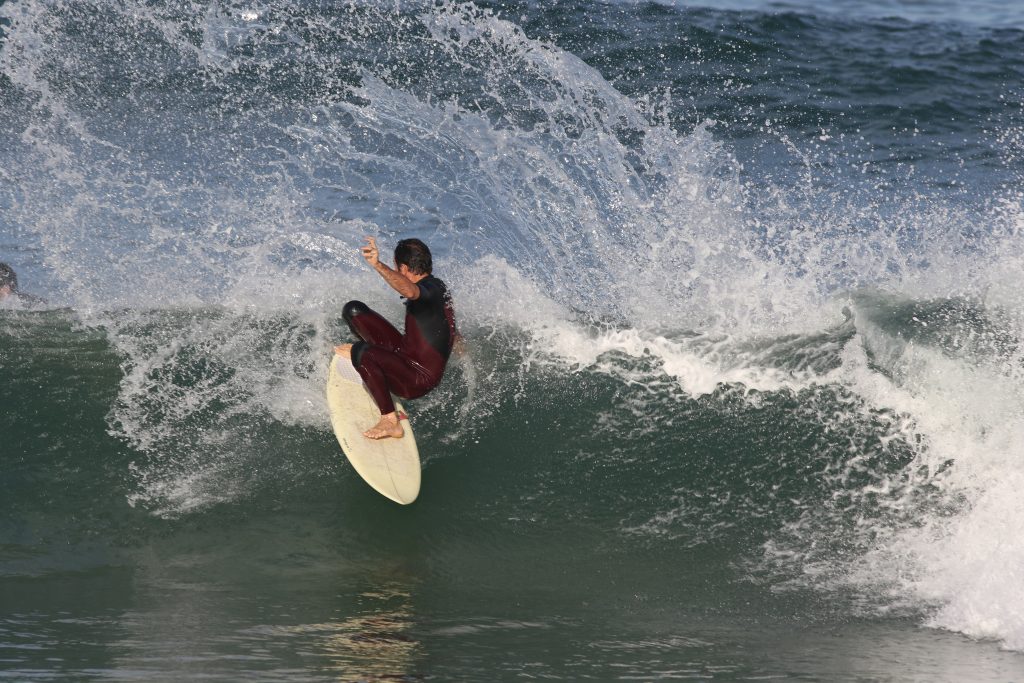 Paul Reinecke, Central Florida. Photo: Dugan
You can look back at last year, or you can keep your eyes on the prize still ahead. And even in his 40s, Rhino chooses the latter.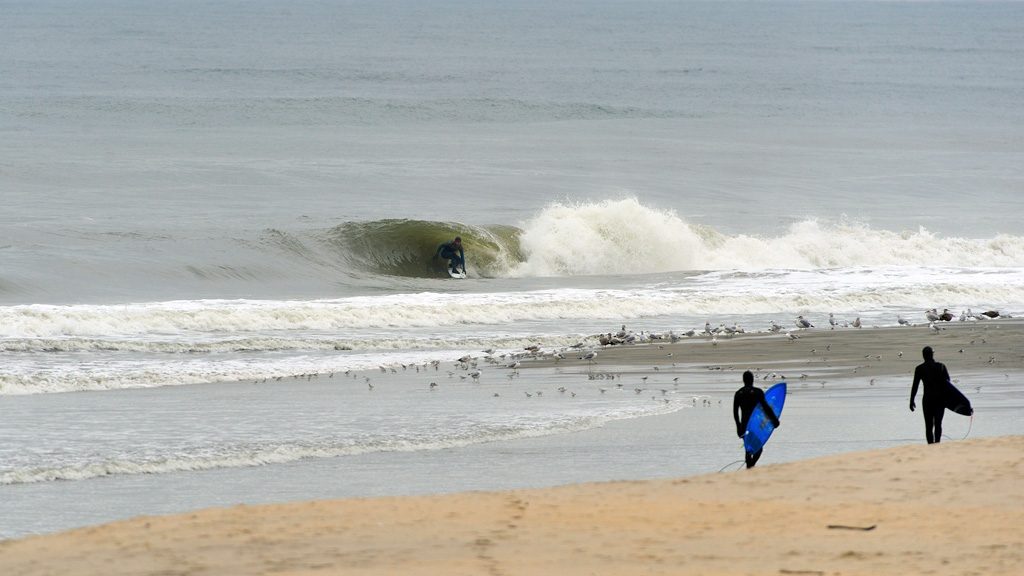 Alex Brooks, New Jersey. Photo: Bill Brooks
"For the birds?" muses Bill Brooks. "Not quite. Here's Alex on a below-sea level preview of what was to come at this spot, where guys like Mike Gleason and Sam Hammer were catching mutants a couple of weeks later."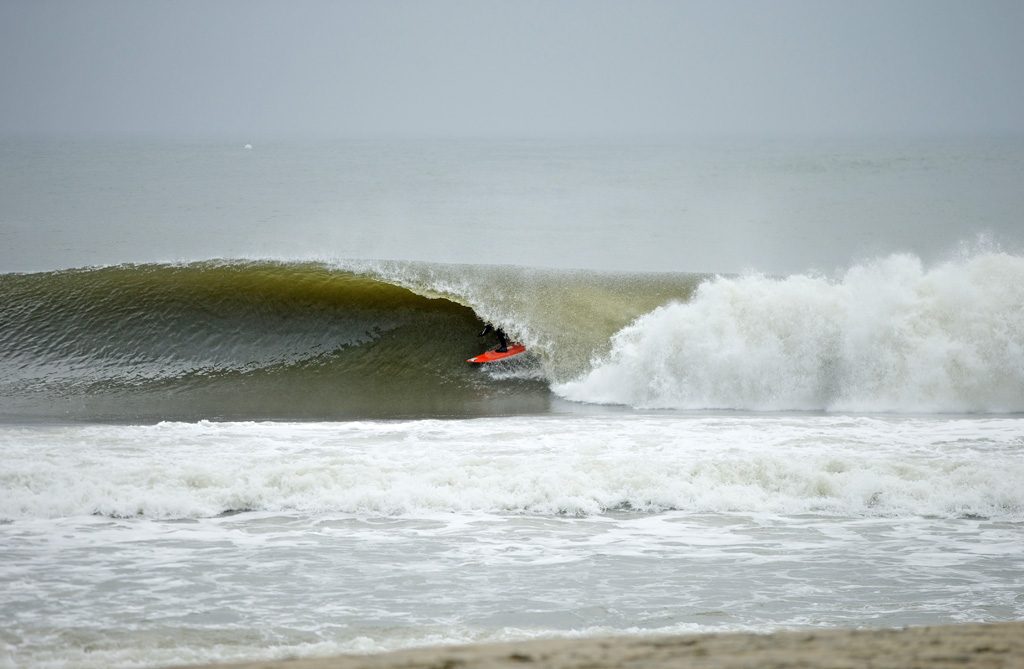 Mike Gleason, New Jersey. Photo: Carter McCoy
Speaking of Mike Gleason, does a winter barrel get any more perfect? And is anyone better at catching one than Mr. ManBearPig?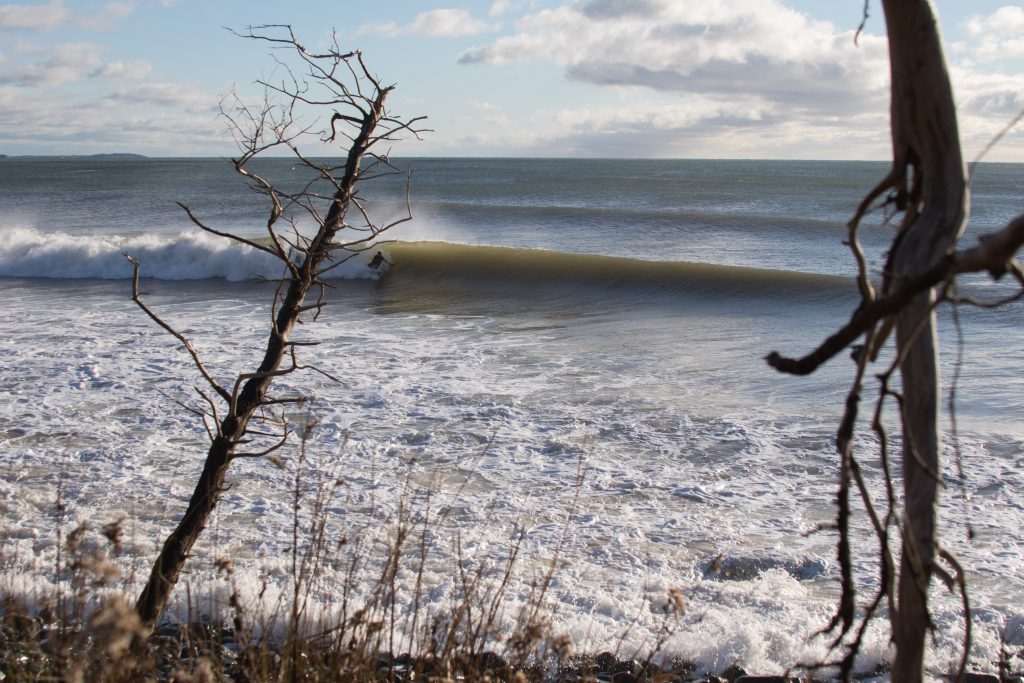 Cory Barrington, Nova Scotia. Photo: Tom Terrell
Even Nova Scotia got in on the winter-perfection-that-kinda-sorta-looked-more-like-fall game this month. After all, in Canada, if the ground isn't frozen solid and/or covered in snow, it ain't officially winter.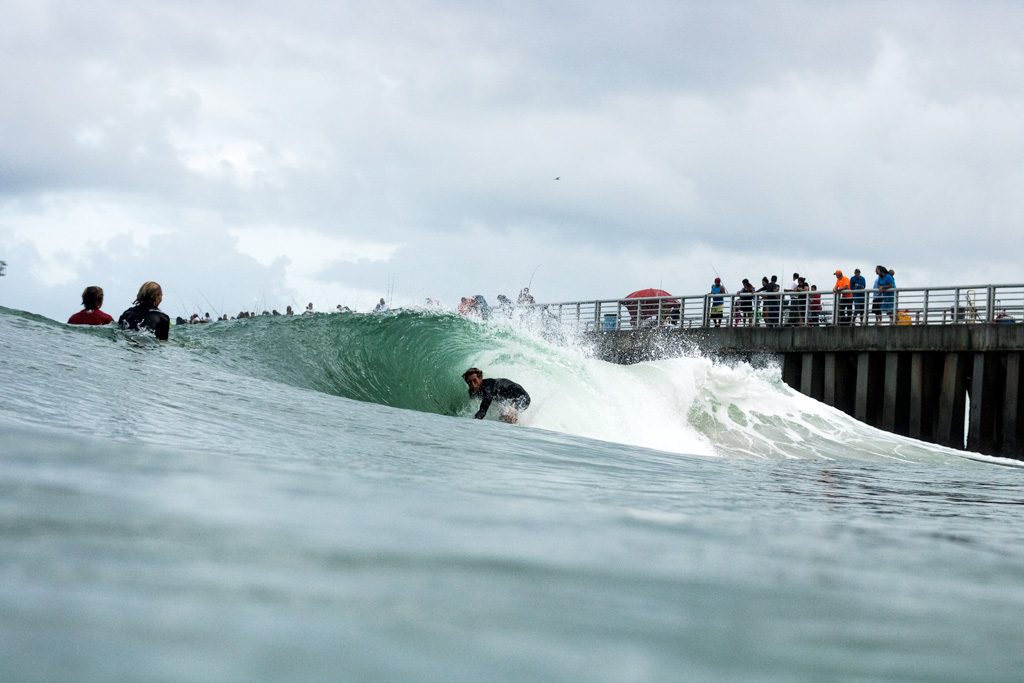 Caelan Burford, Sebastian Inlet, FL. Photo: Mark Walsh
Photographer Mark Walsh had a simple caption for this one: "Happiness is seeing your friends get barreled."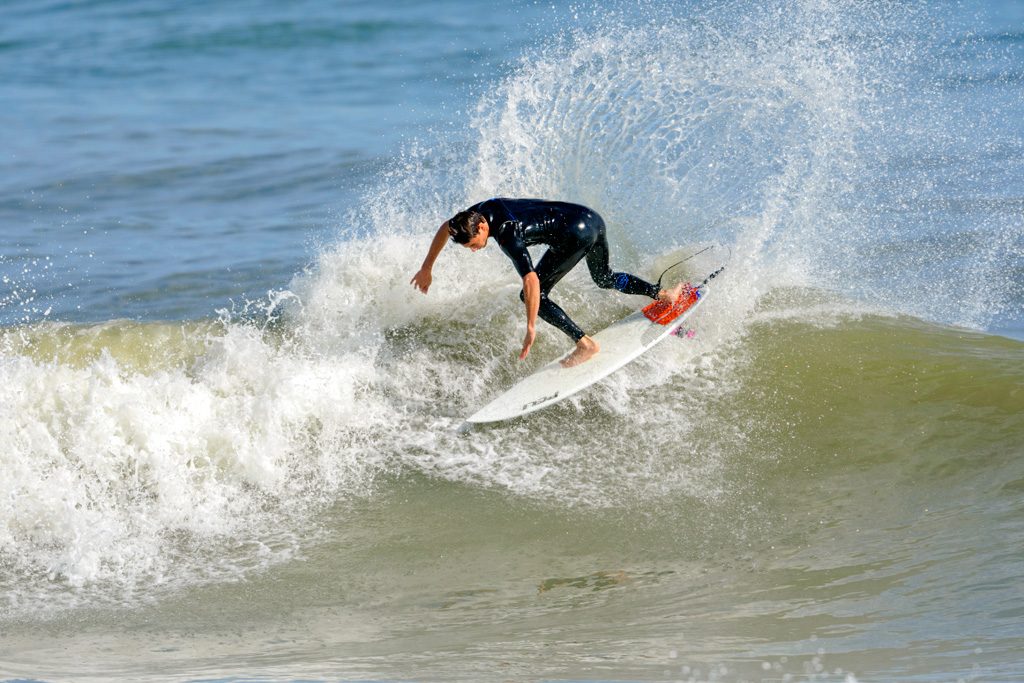 Daniel Glenn, New Smyrna Beach, FL. Photo: Jason Obenauer
We're not entirely sure how this NSB young gun ended up with so few stickers on his board — in fact, we're hoping he was riding a borrowed one this day. If not, all you companies looking for Rightside rippers might want to take note.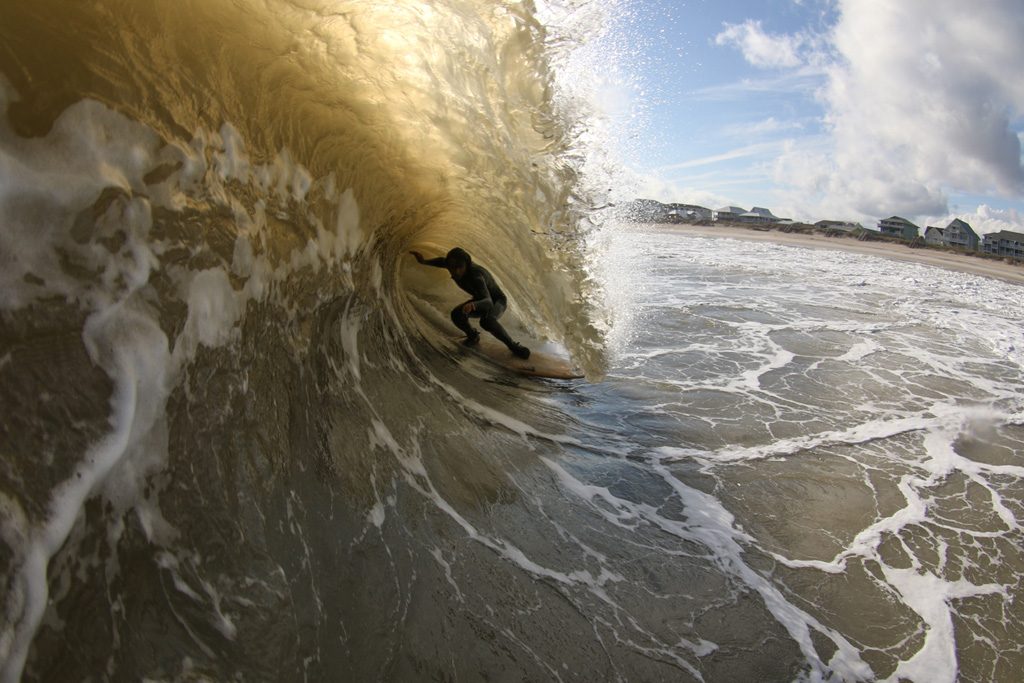 Tristen Harbowy, North Carolina. Photo: Jake Zlotnick
"Five minutes after we lined up this photo, Tristen split his chin on the rail of his board," Zlotnick says. "But five stitches did not lower his spirits after this session of tubes."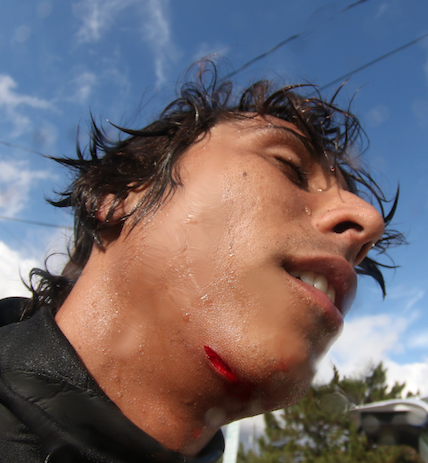 (Proof of Tristen's split chin, just in case you were wondering.)
Nick Groshell, North Florida. Photo: Asher Nolan
"Blinded by the spray…"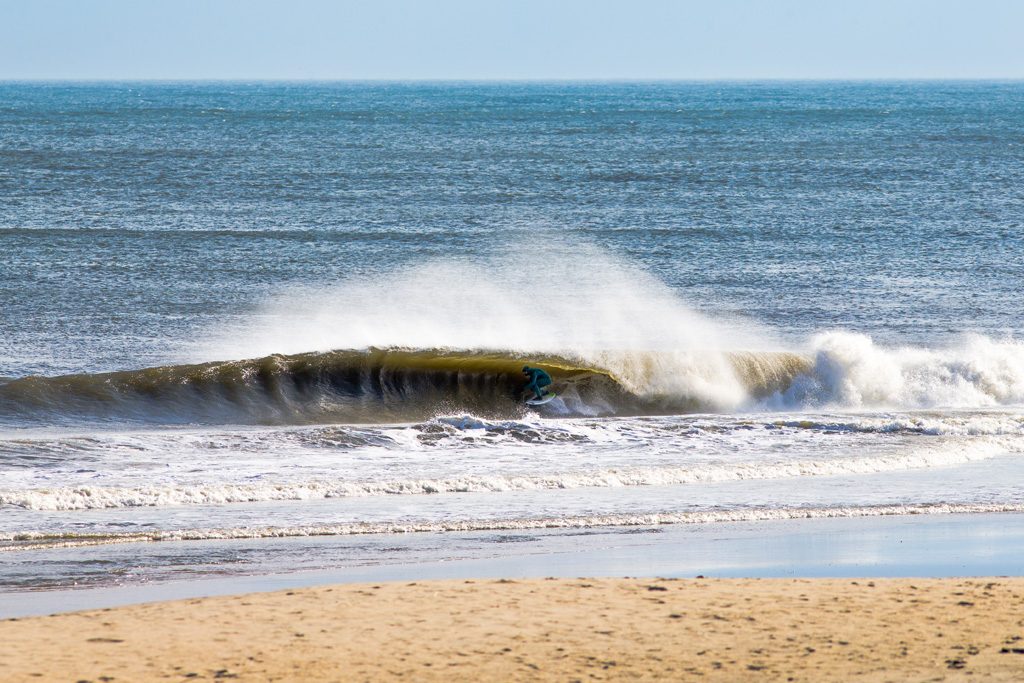 Luke Ditella, New Jersey. Photo: Hunter DeNicola
"This day was supposed to be like waist- to shoulder-high and ended up being head-high and super fun," DeNicola says. "Within 10 minutes of shooting this photo, I was out in the water and surfing. Safe to say I don't have a single regret about putting down the camera and surfing all day."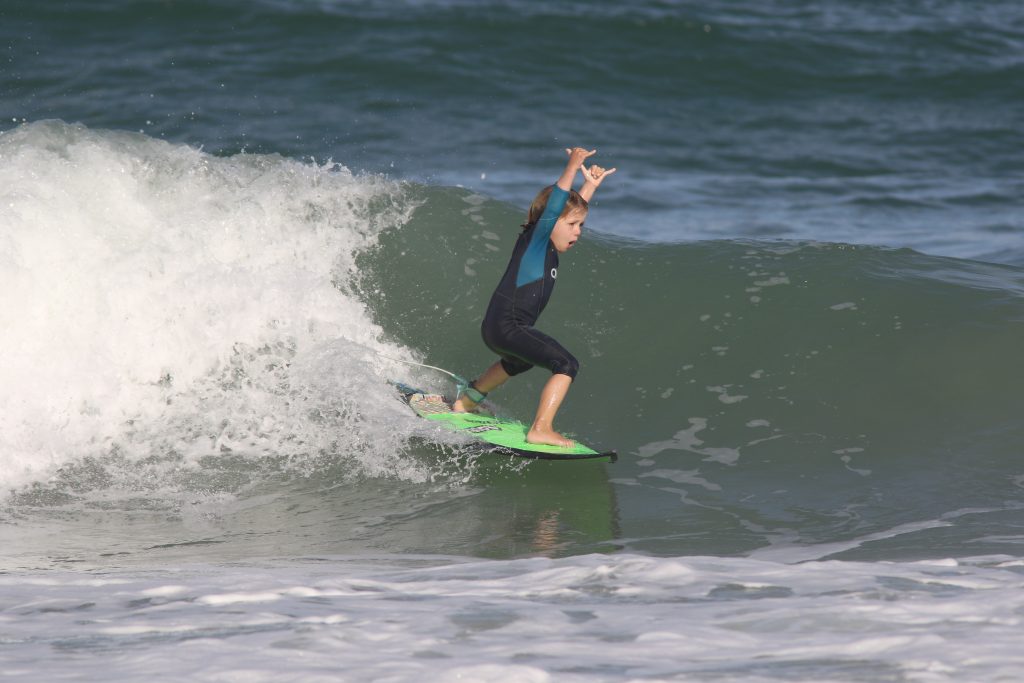 Grady Love, Sebastian Inlet, FL. Photo: Dugan
You'd be pumped, too, if you were 5 years old and THIS is what your first wave at Sebastian Inlet looked like. Get it, Grady.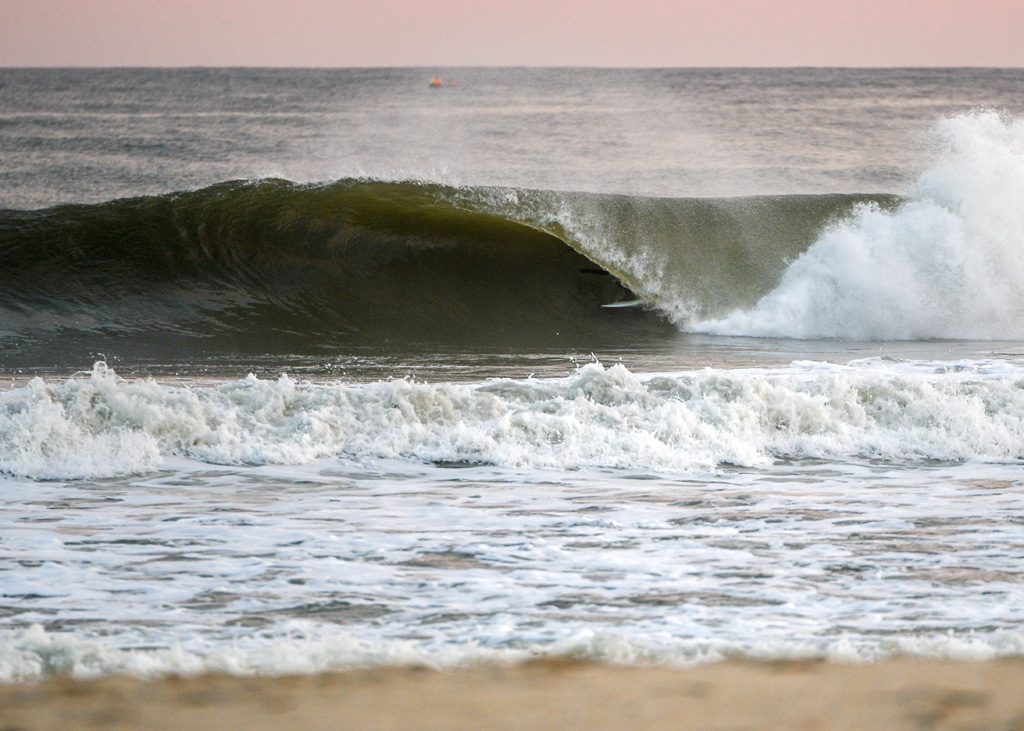 Paul Francisco, New Jersey. Photo: Tim Torchia
"This was one of the last waves I captured this afternoon as we were losing light quickly," Torchia says. "As soon as Paul dropped in, you could see the line — and I knew it was going to be a good one."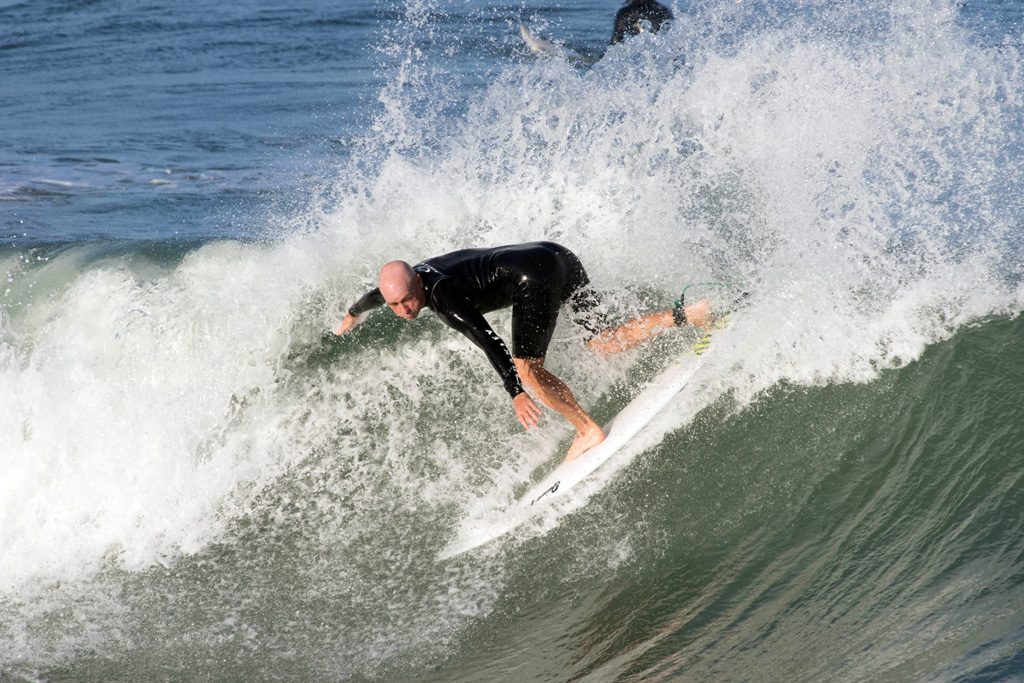 David Speir, Central Florida. Photo: Jared Blais
A good backside hack by a legend like Speir never gets old.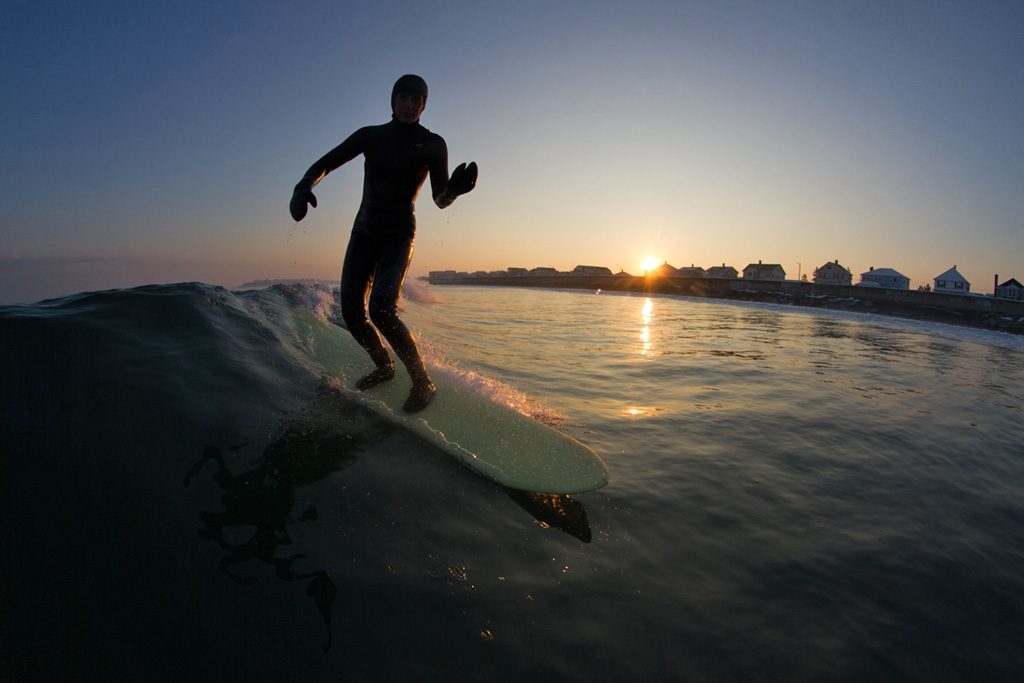 Julie Jacobowski, New Hampshire. Photo: Brian Thacker
"You'd never have guessed that this was Julie's first session with her new log shaped by Mikey Evans," Brian Thacker says. "She was killing it all afternoon. I wasn't planning to swim since it had been overcast all day, but shortly before dark the sky cleared and I couldn't pass up the chance to grab a few silhouettes to close out 2016."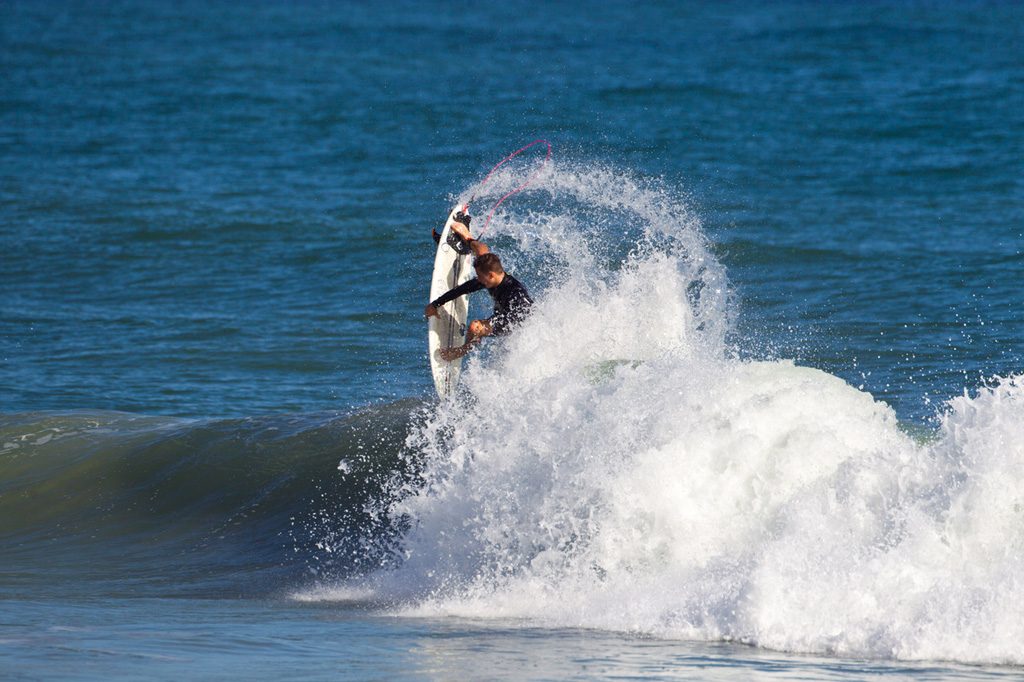 Chauncey Robinson, Central Florida. Photo: Nathan Adams
Chauncey  left a couple of days after Christmas for the WSL World Junior Championships in Australia — and if he surfs like this Down Under, he'll have a solid chance at winning.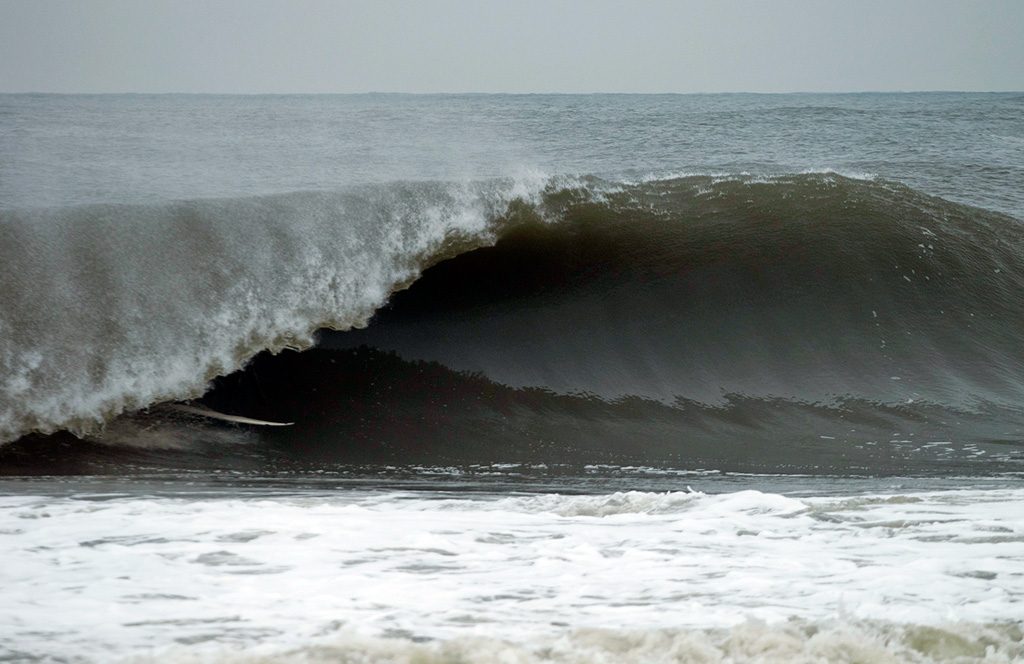 Rob Kelly, New Jersey. Photo: John Gilman
"This was from December 7th," Gilman says. "Just a small group of local guys and a few pros were out, even though it was probably the heaviest day so far of this fall/winter season. This is Rob on one of the bigger and more perfect waves from that day."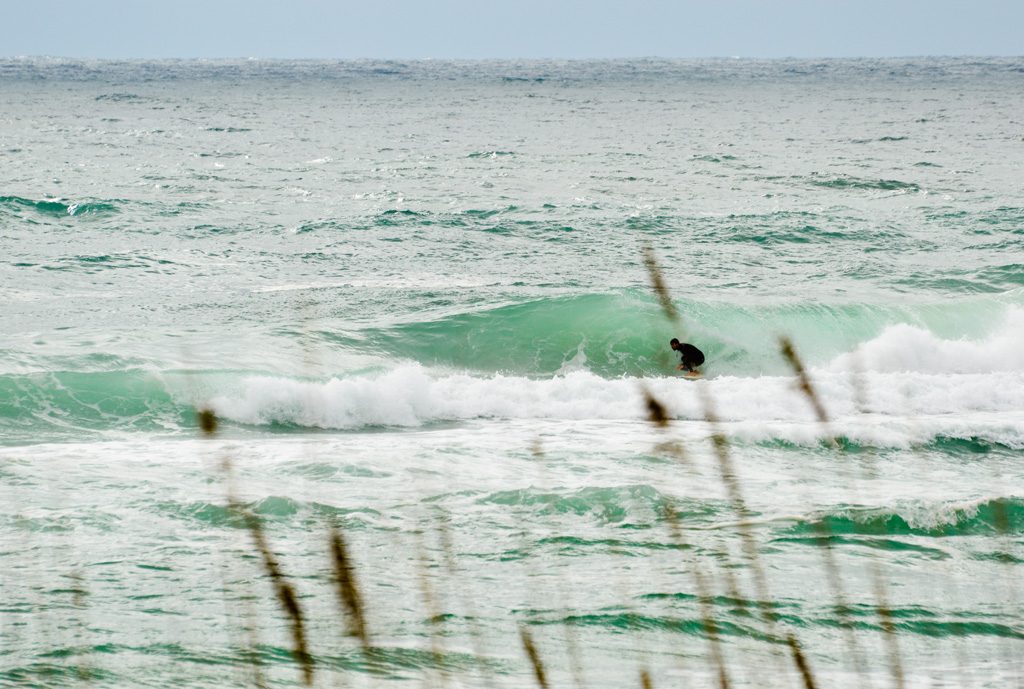 Sterling Spencer, Florida Panhandle. Photo: Alex Dantin
"Dreamy" doesn't quite decsribe this one: "Most of the Salty Humans crew were all home for the holidays," Dantin says, "and the past few sessions sure were awesome with everyone in the water. It has been one hell of a month of waves and adventures here on the Florida Panhandle, that's for sure."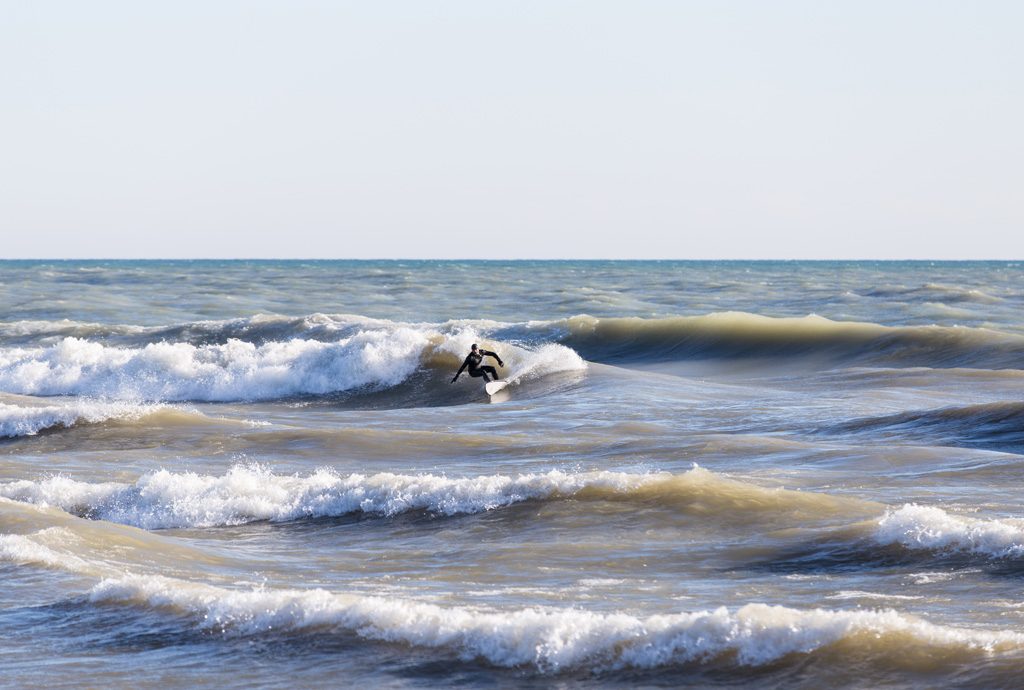 Grant Davey, Great Lakes. Photo: Rick Pollak
"This rock bottom spot in Lake Michigan is rarely surfable, as the winds have to be just right," Pollak says. "But they were this day, and Grant Davey was the first one out — needless to say, the rest of the crew quickly followed after watching this power move."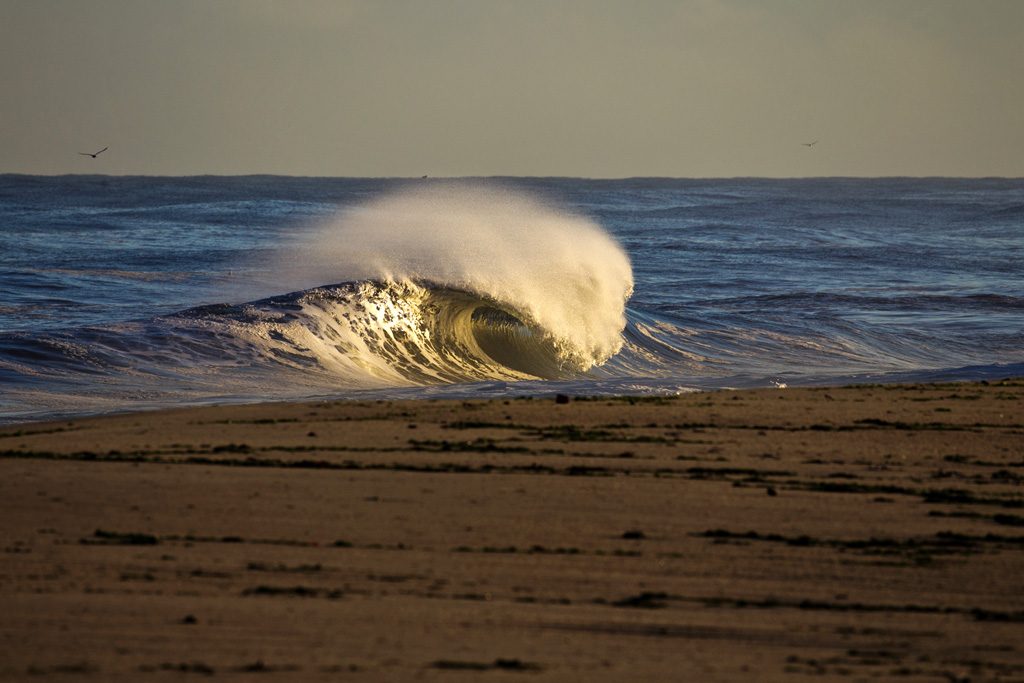 New Jersey. Photo: Ben Currie
"Winter hasn't quite shown its full potential here in New Jersey yet, and we're all hoping it does soon," Currie says. "But no complaints — we've had some fun swells already to kick off 5-mil season."
Corey Howell, Central Florida. Photo: Nathan Adams
Curious about whether Corey will be successful with his new Elite Sports Management business? Check that power, that form, and those obliques for your answer.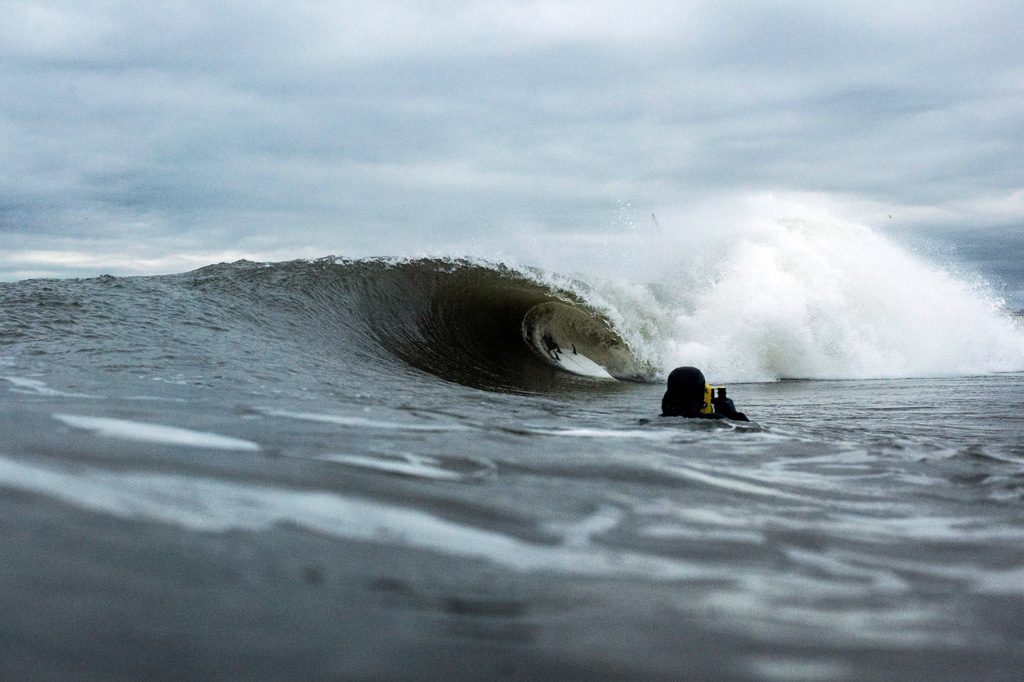 New Jersey. Photo: James Parascandola
"It's been a long time since I've seen that many beatings in New Jersey," Parascandola says of this thumping mid-December session. "The conditions were extremely tough: howling wind, dredging shallow sandbars, and ripping current."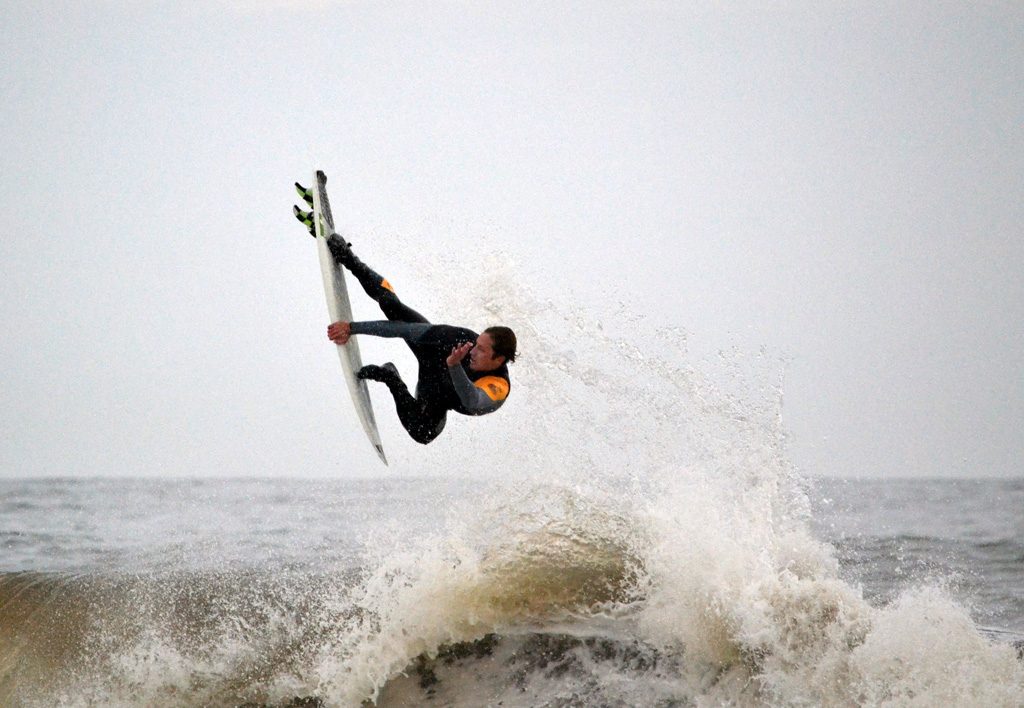 Kyle Busey, South Carolina. Photo: Derf Williams
Yep, he landed it — as Kyle Busey nearly always does.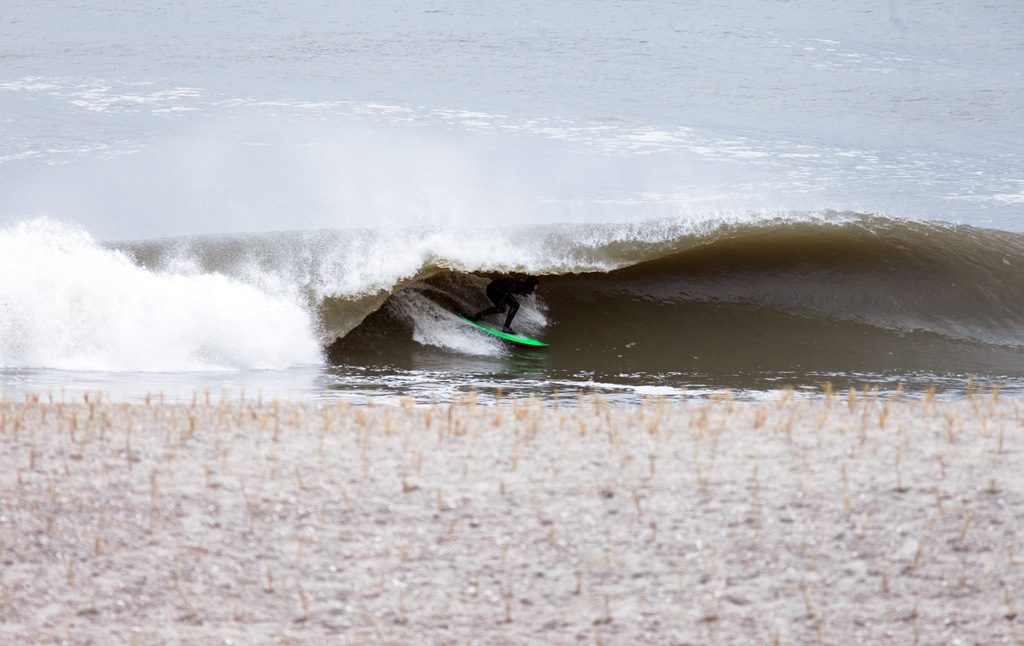 Conor Willem, New Jersey. Photo: Shawn Casey
"I woke up at 3:00 AM this morning and went clamming but knew the whole time  there were waves," Willem says. "I didn't know how good it was, though, until I came in and saw 15 missed calls and a load of texts. I raced home for the best session I've had in years — and then slept good that night!"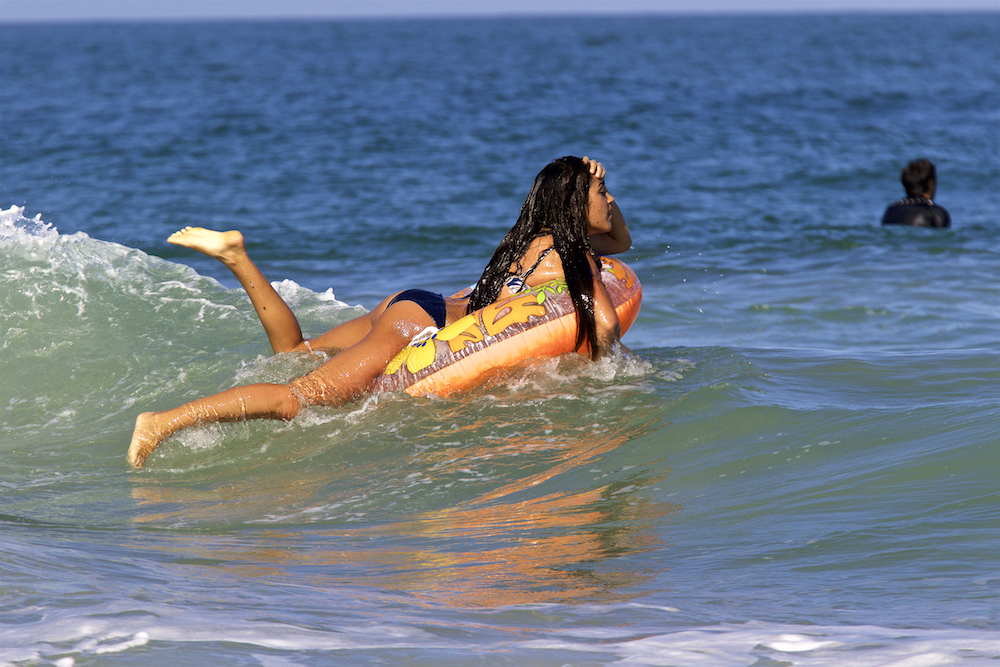 Central Florida. Photo: Mez
Yeah, yeah, all those Jersey shots are great — but as Mez says of this photo from a post-Christmas December day, "Is life really better in a 6-mil?"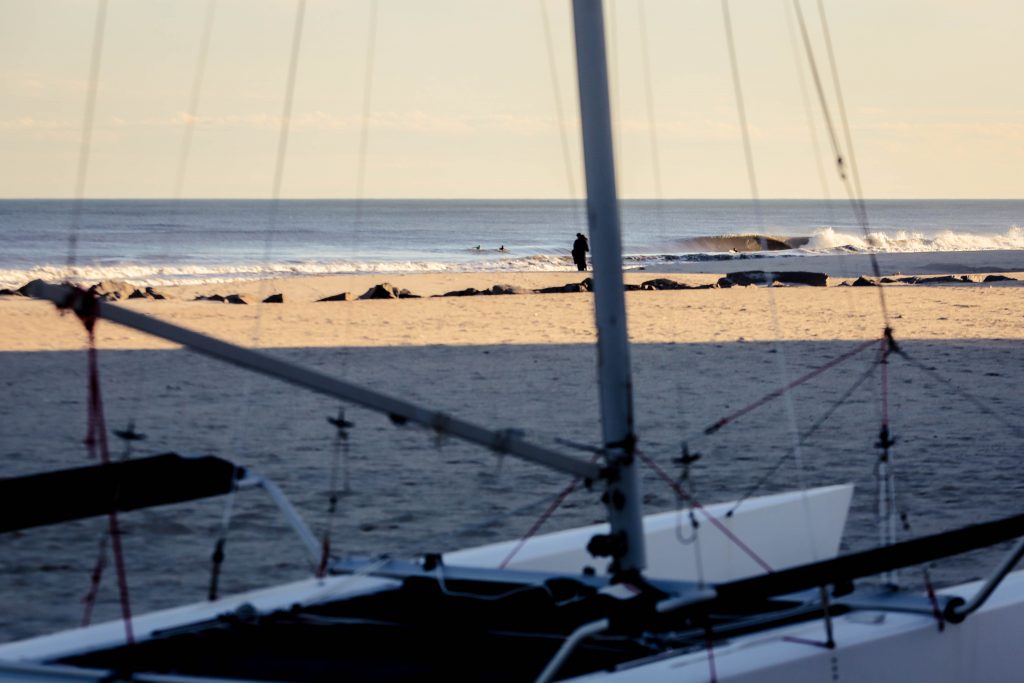 New Jersey. Photo: Russ Roe
"I was in the water a bit too much to get anything great this last swell," Roe says. "But the light at the end of the day was insane."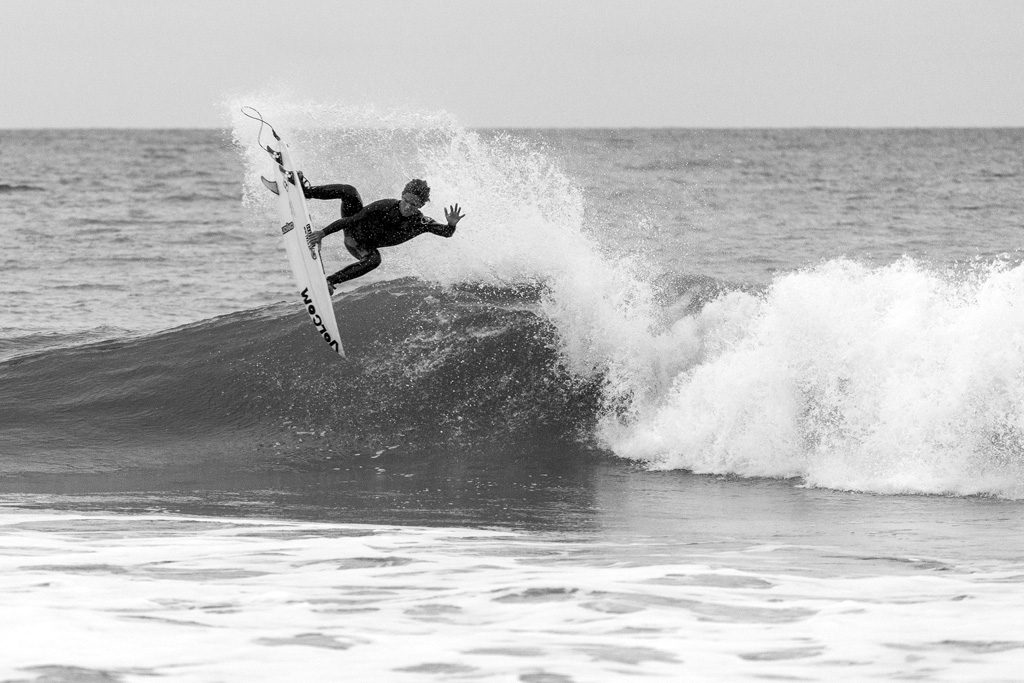 Bo Raynor, Outer Banks, NC. Photo: Jon Carter
"Bo Raynor and Gabe Morvil have been driving up to the Outer Banks for every swell recently," Carter says. And the boys have been blowing up!"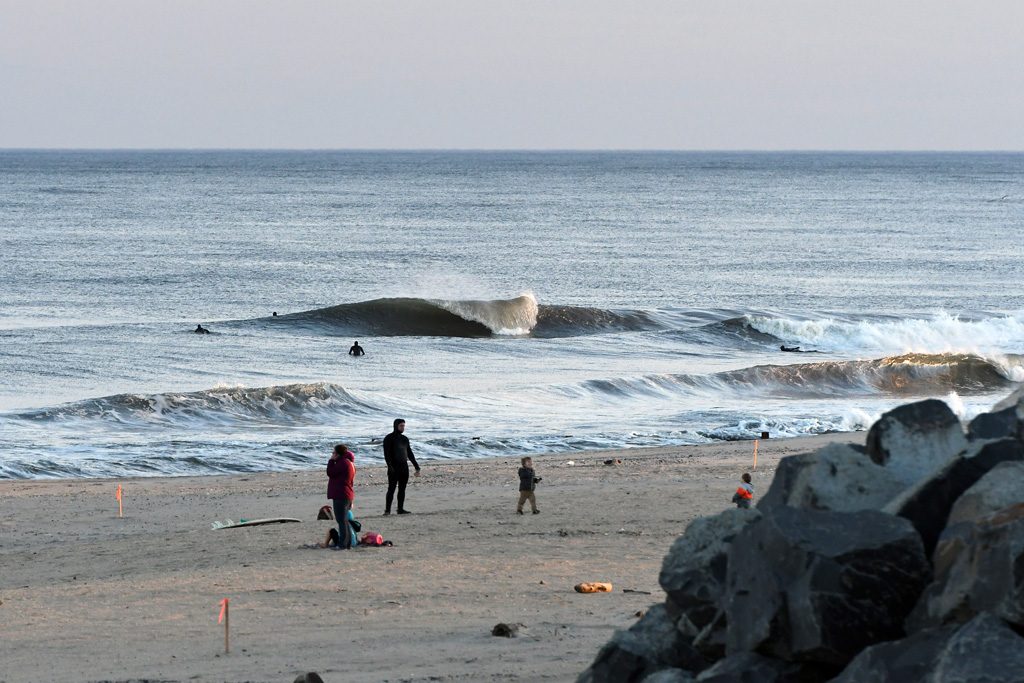 New Jersey. Photo: Bobby Siliato
"I grabbed the camera right after I got out of the water on December 27th," Siliato says. "You could not ask for better weather. It was a waist- to chest-high south swell with air temps in the low  60ºs. Lots of people on the beach enjoying the weather and surf — not typical for December. It was great."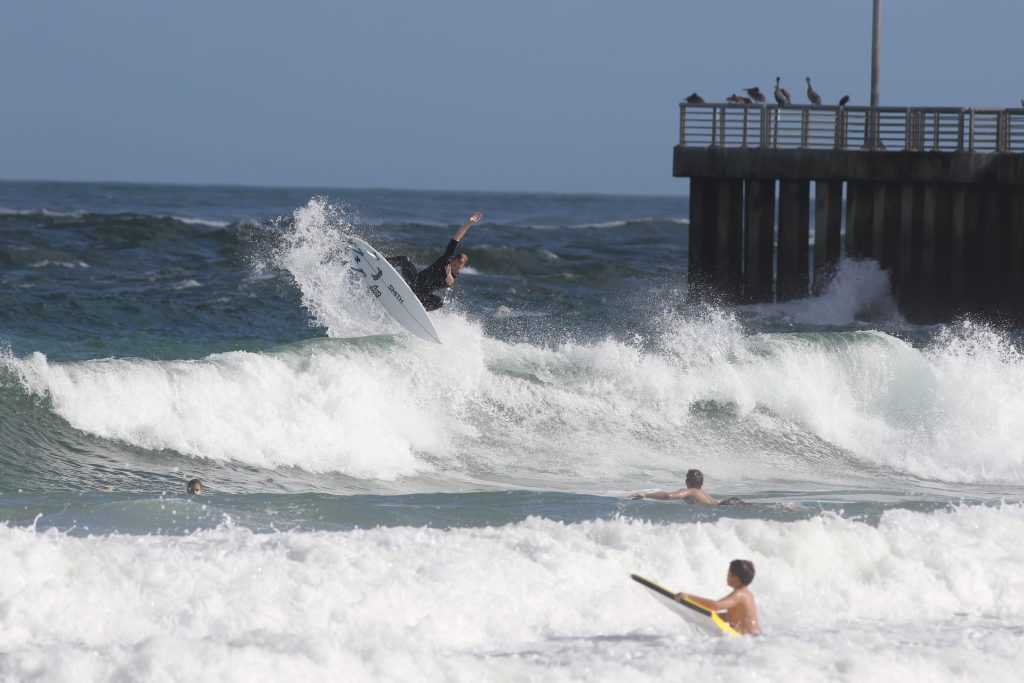 Blake Jones, Sebastian Inlet. Photo: Dugan
Back at home in Brevard County and loving every minute — Blake's Christmas vacation coincided perfectly with First Peak's first reappearance in some time.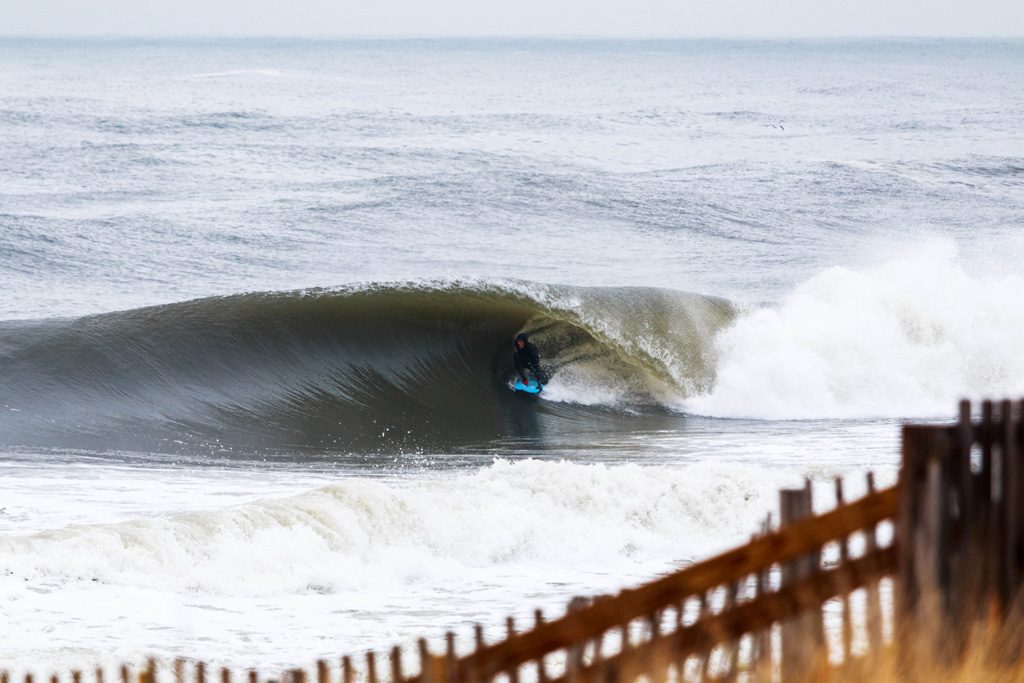 Clay Pollioni, New Jersey. Photo: Sean Hoffman
"Over the fence and through the dunes, to the Shore we go…"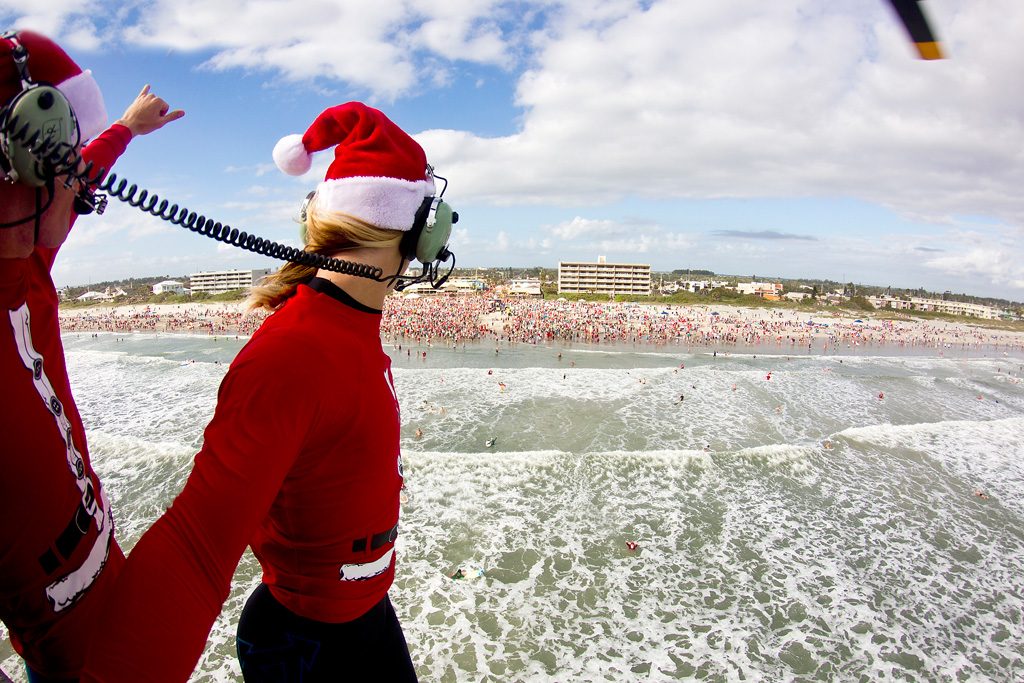 Surfing Santas, Cocoa Beach, FL. Photo: Nathan Adams
Corey Howell and Dalton Smith prepare to jump out of a helicopter in front of a few thousands folks getting festive on the beach for Surfing Santas. Oh, and Dalton successfully proposed to his girlfriend once he hit the beach. Talk about a good day…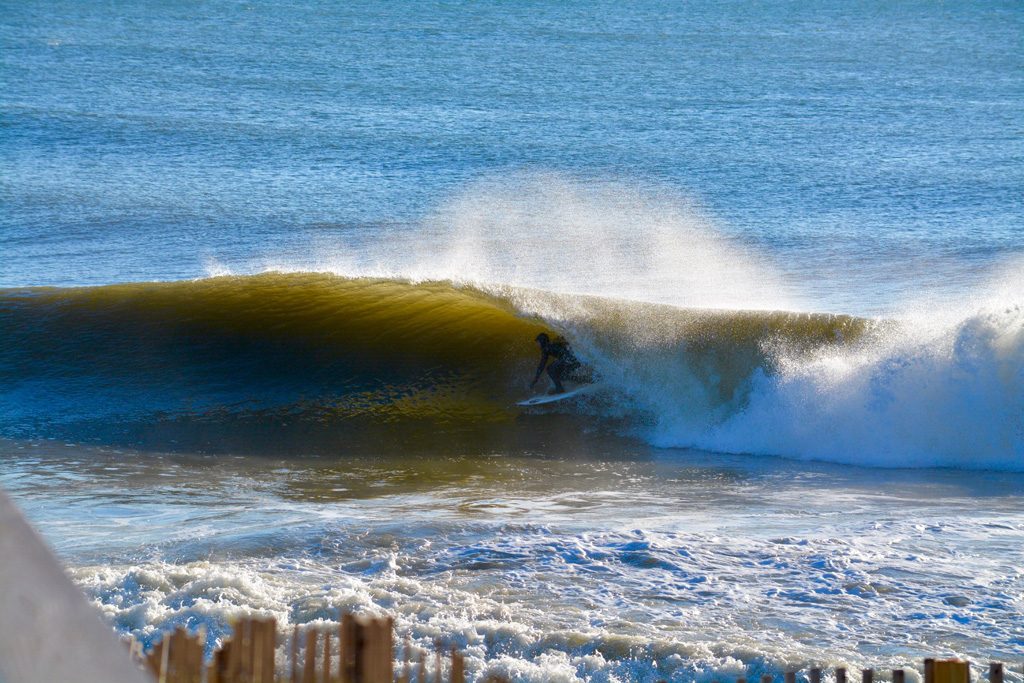 Zack Humphreys, New Jersey. Photo: Jake Krum
But we could certainly argue that this day was even better: "The swell was dying out quickly and I wanted to capture a few images before paddling out," Krum says. "While walking back to my car to suit up, I turned around one last time to see Zack  setting up to get fully covered."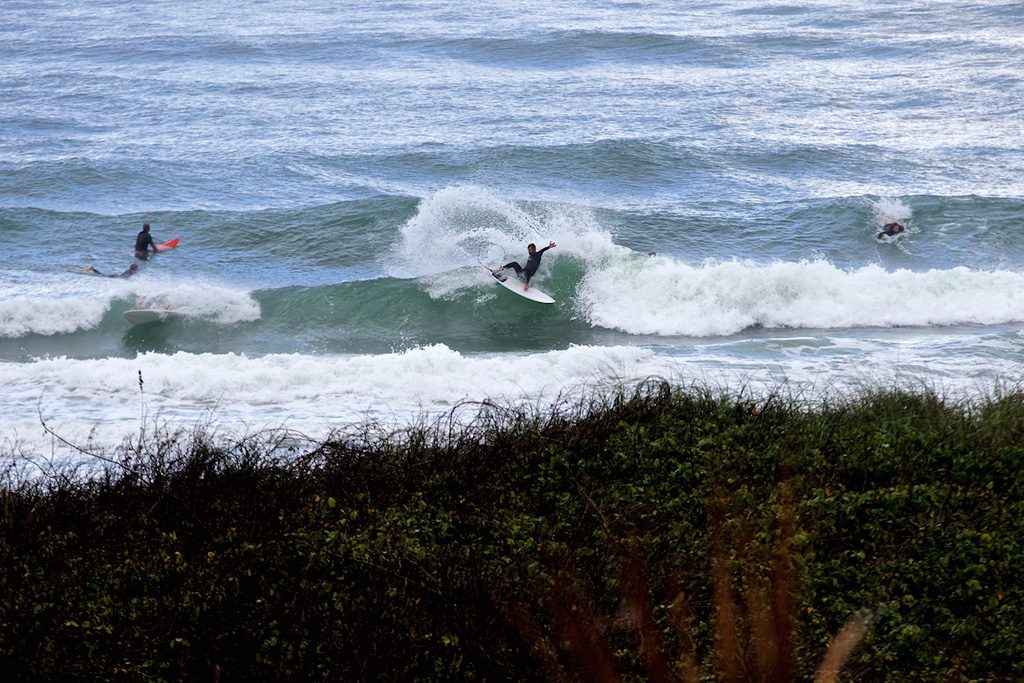 Chris Yergens, Sebastian Inlet, FL. Photo: Mez
Take notes, kids: this longtime Sebastian Inlet local demonstrated how to TRULY do a turn for the rabble-rousing crowd down the line and out the back.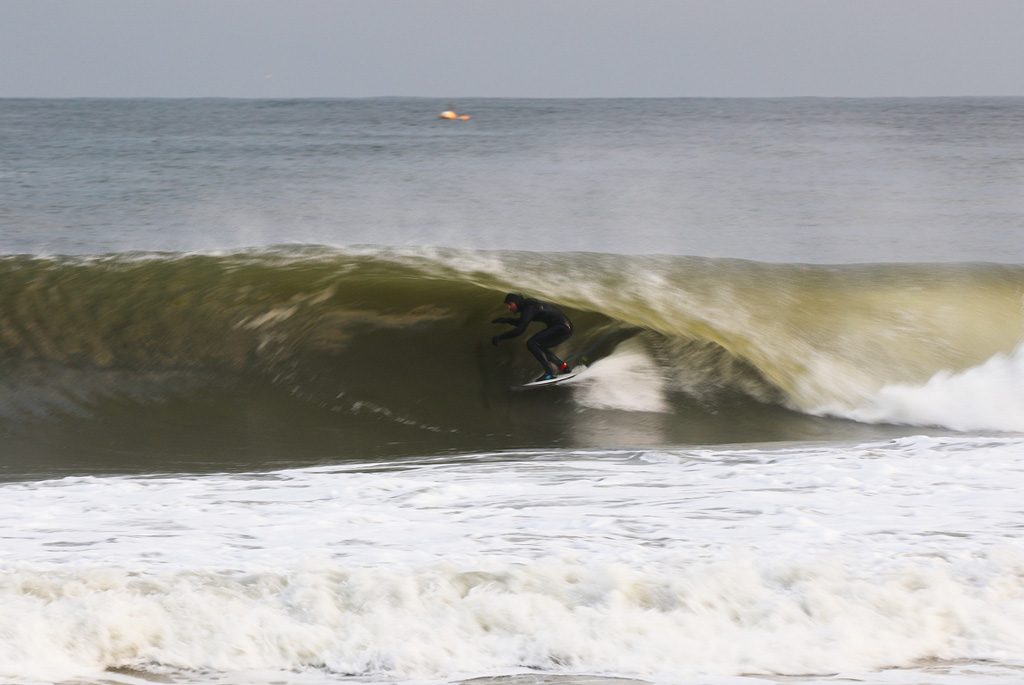 Gerard Faccone, New Jersey. Photo: Kyle Arc
Ahh, family: "The holiday season is when cousins visit from all over the map," Arc says. "Fortunately Gerard and I got some family time on the Atlantic while I stood behind the lens and he floated through some barrels." How's that for a quality visit, Mom?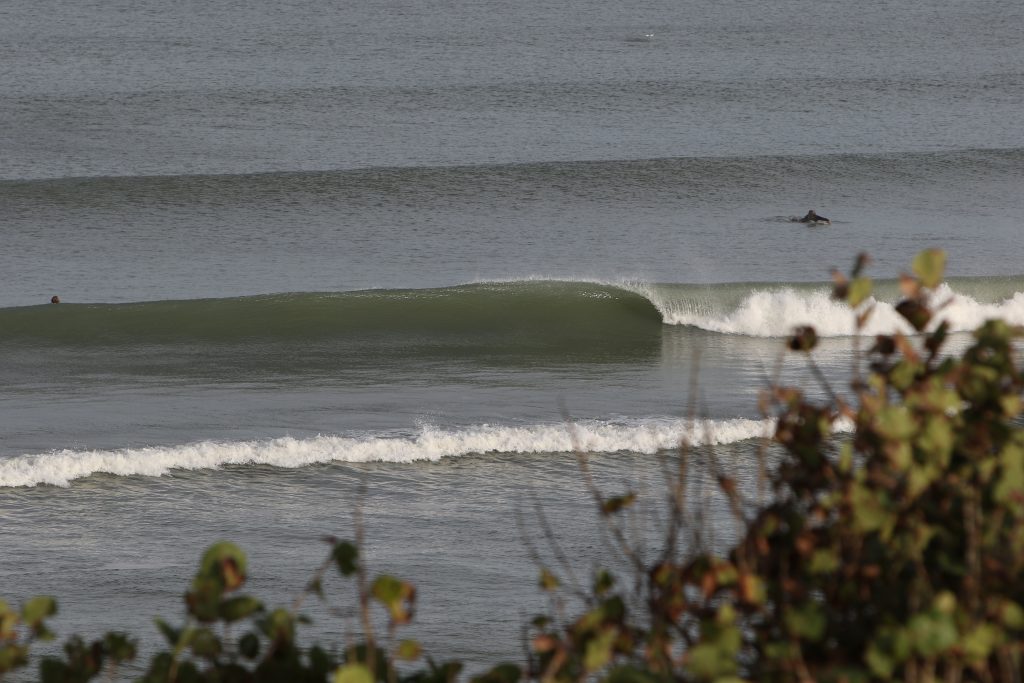 Central Florida. Photo: Dugan
The view from above always looks better, doesn't it?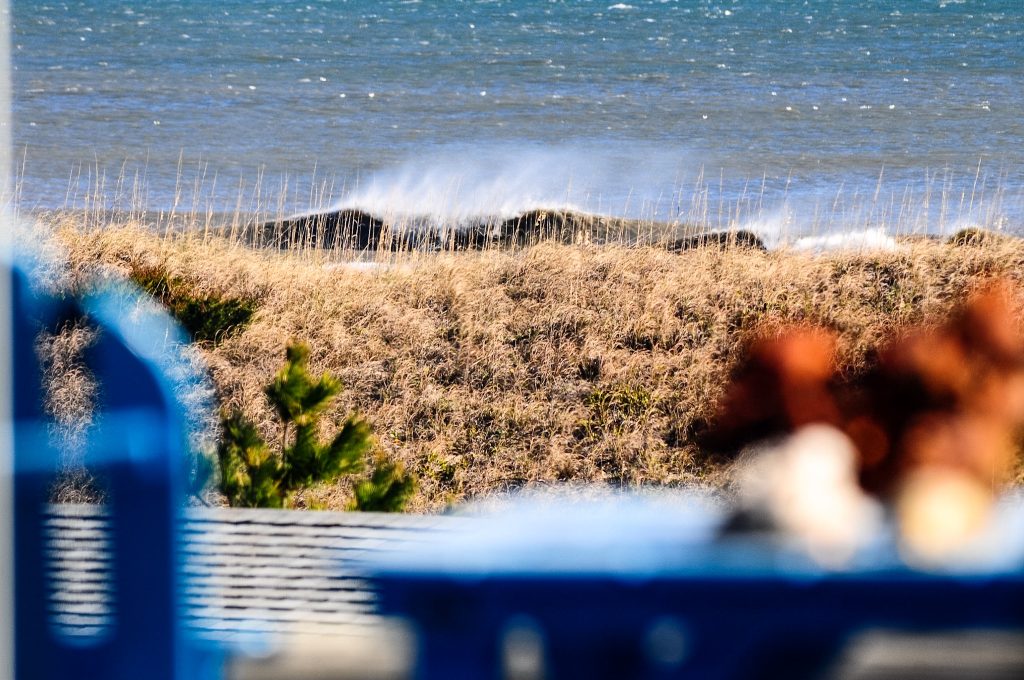 North Carolina. Photo: Julianna D'Arco
The most recent photo in this batch arrived bright and early the morning of December 30th, when the the Atlantic Ocean was still delivering holiday surprises: "I don't know," laughs D'Arco. "The surf report said it was going to be flat… but it sure wasn't. Here's Hatteras Island shot straight from my house!"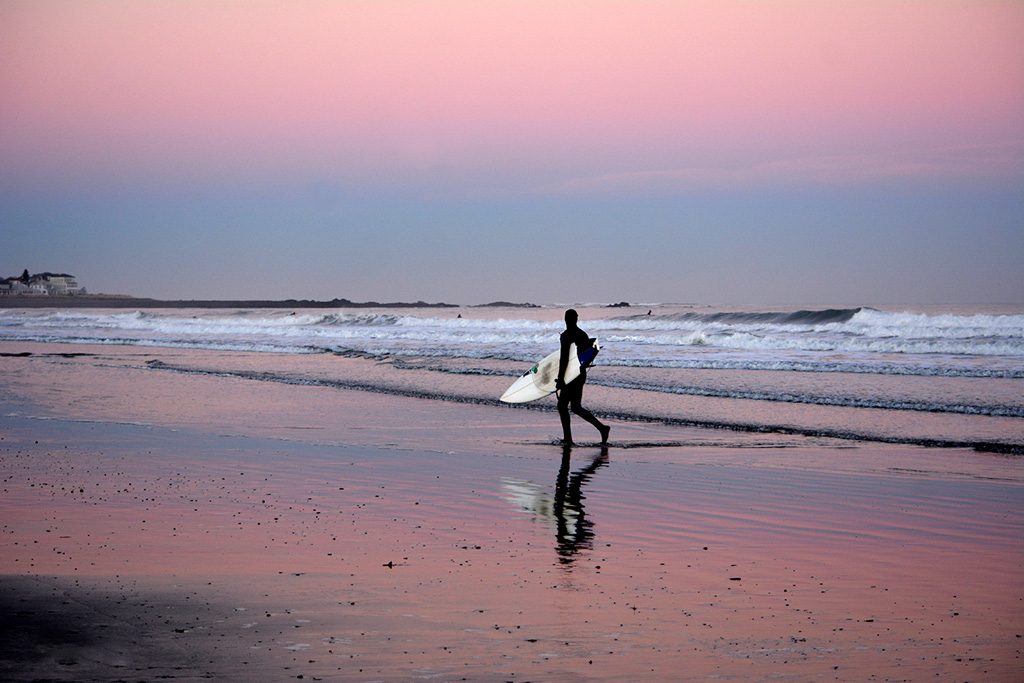 Weston Rogers, New Hampshire. Photo: Ralph Fatello
What will 2017 look like? None of us know for sure yet — but as long as it resembles this idyllic New England view, we'll probably be all right. Happy New Year, friends…
[template id="412″]