Written by Dick "Mez" Meseroll — Sometimes fun surf is good enough surf. Maybe even more than that. This is especially true if it's 75 degrees with the sun shining, warm water in the upper 60s, and offshore winds almost the whole damn day long. No death slab blizzard driving with the unfathomable physical punishment of winter surfing north of the Mason-Dixon Line. We know that Maine, New England, New York, New Jersey, Delmarva, and Carolina get the goods this time of year, with balls to the walls locals who literally defy death to go surfing. Those fuckers are the Ultimate Warriors, we all know it, and they do too — and they own it as they damn well should.
They laugh at us here in Florida. We who are all jazzed on fun, perfectly peeling, four– to five-foot waves, perfect winds, fun perfect lefts, fun perfect rights, fun perfect little barrels, and perfect bikini-clad girls lounging all over the beach. We here surfing in fun, wintertime Florida are the Jimmy Buffet umbrella drinks while our death-defying brothers way to the north are no holds barred, Lemmy Kilmister double shots of Jameson.
But if you look at these photos — even you, the hardest of the hardcore northern icemen — you can't deny that getting sunburned and surfed out in these conditions is more than good enough. In fact, it's pretty damn nice right about now. Oh, and this was just one slice of one session — stay tuned for further greatest hits from Thursday in and around Central Florida, along with more waves still to come this weekend…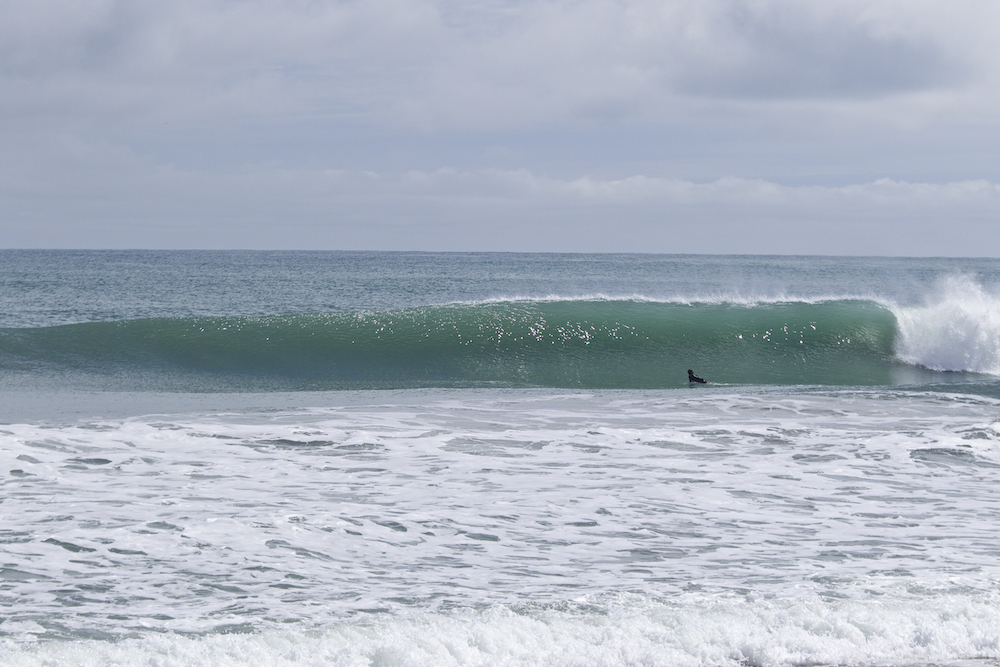 Photo: Mez
Not scary, gnarly, or death-defying in any way. Just fun.
---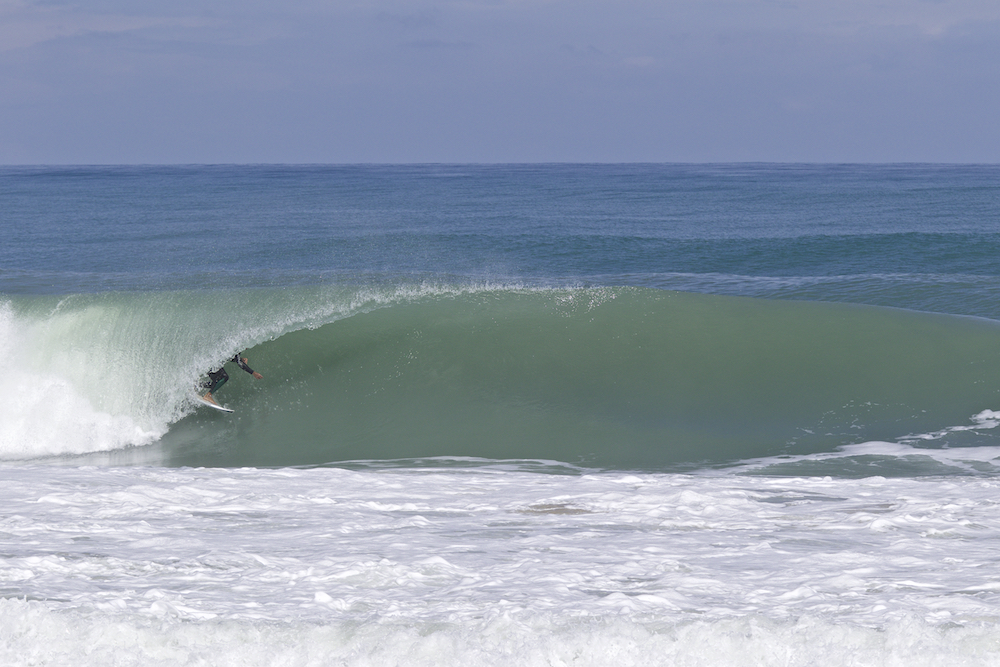 Cory Lopez. Photo: Mez
Slotted in South Brevard.
---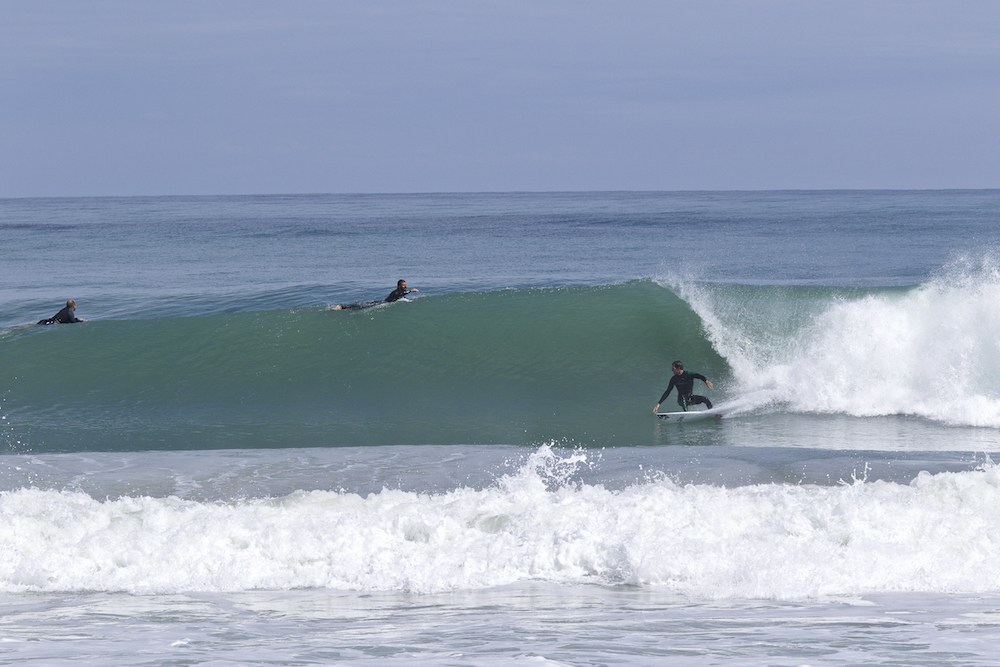 Cory Lopez. Photo: Mez
Lopey knows a thing or three about surfing death slab set-ups, but we think he was pretty content with a long day spent at this pristine little stretch of Brevard beachbreak with just a couple of close friends.
---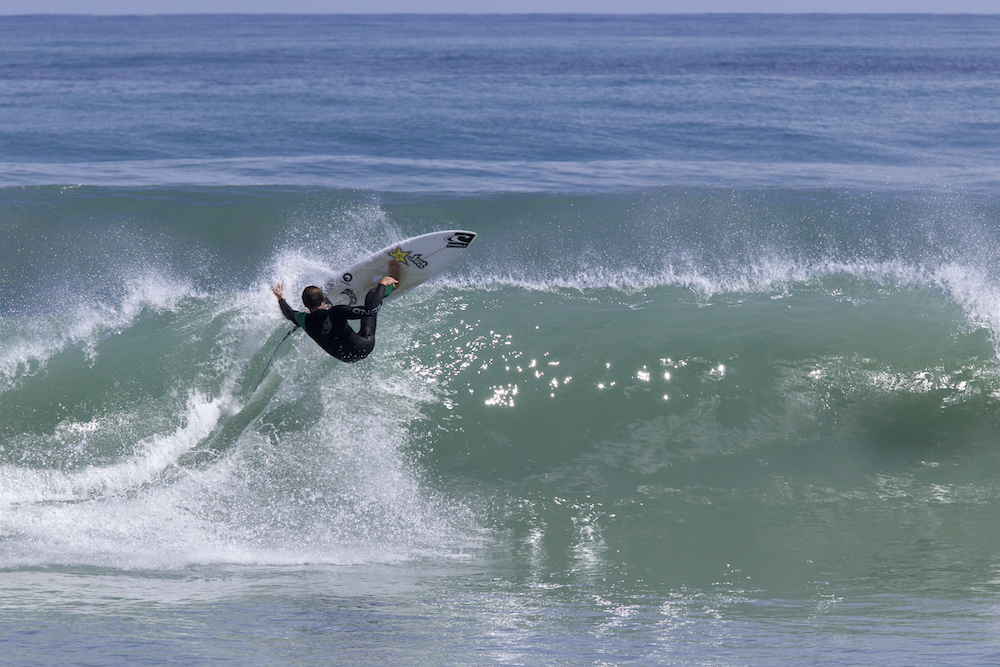 Cory Lopez. Photo: Mez
Cory revels under the Southern sunshine.
---
JT Graves. Photo: JJ Tondo
Here's local Brevard ripper JT Graves about to get love shacked.
---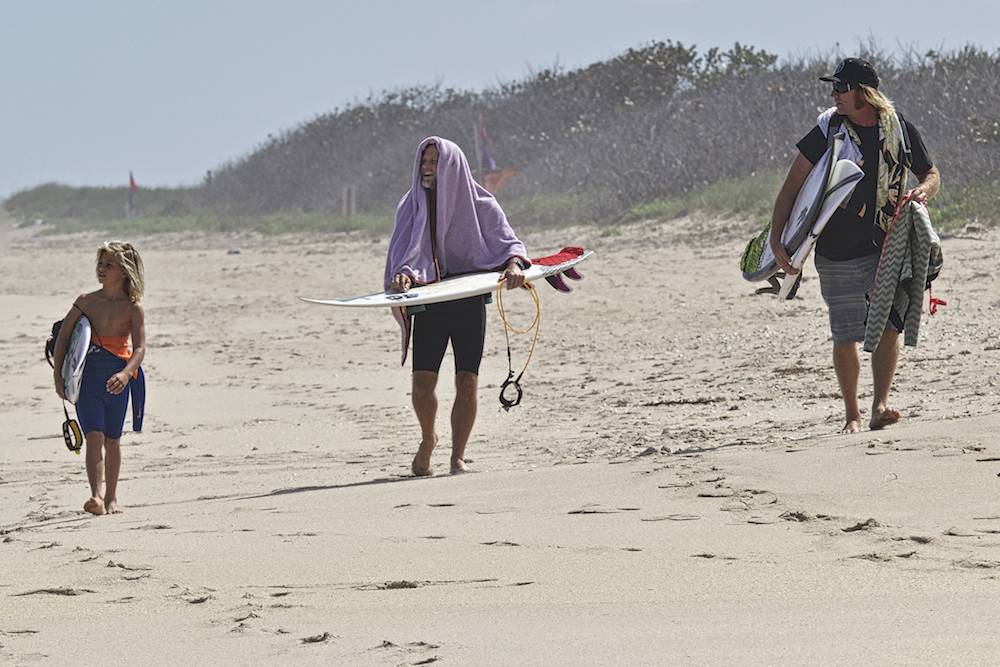 Kepa Mendia (left) and his dad Peter (right) with Baron Knowlton (center). Photo: Mez
Worth the two-hour drive north for this Palm Beach County crew.
---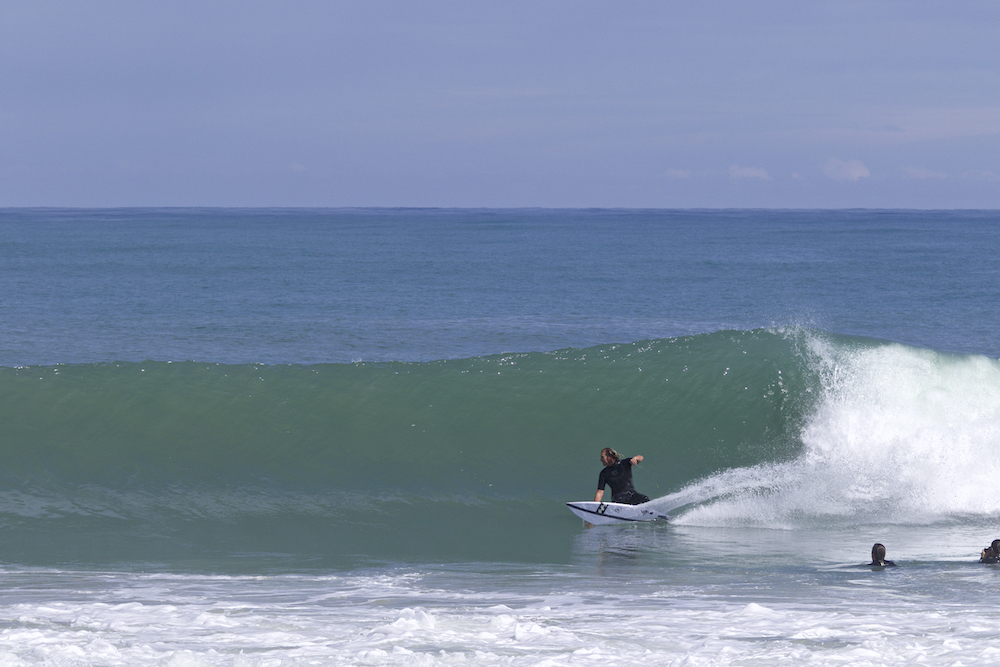 Pete Mendia. Photo: Mez
What almost every wave would fear seeing if it could think and had eye's — Pete Mendia torquing HAM off the bottom turn and looking to make a mess of you.
---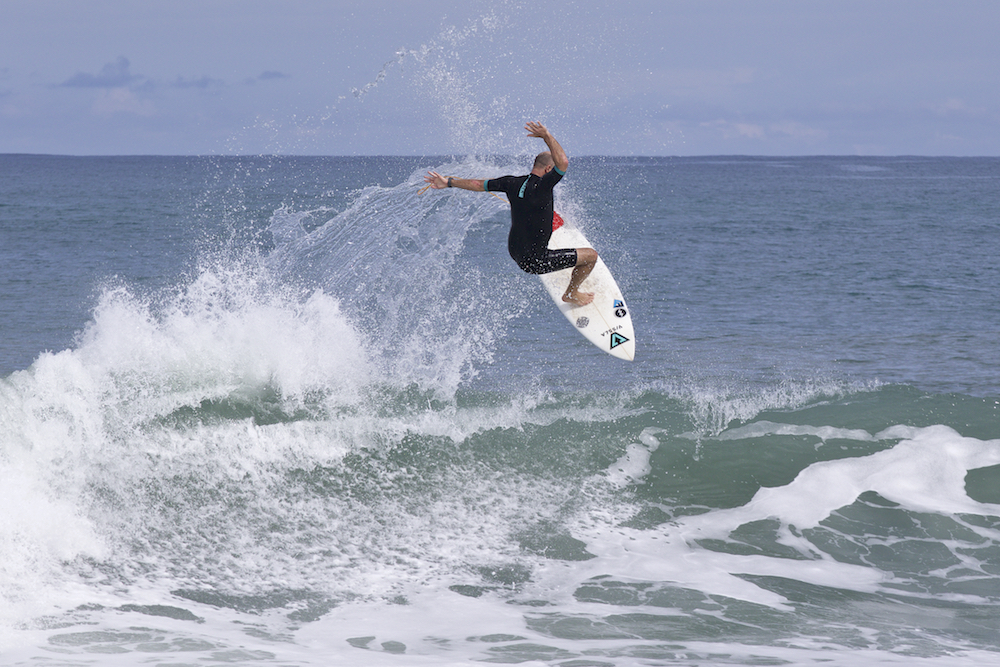 Baron Knowlton. Photo: Mez
This Bear has wings and can fly (like reallllly far). Baron has evolved into one of the best power surfers in the world with few peers — one of which is his long-time friend and running buddy, Pete Mendia. But can Baron still punt with the kids? Well, you know the old say: "Does a bear…?"
---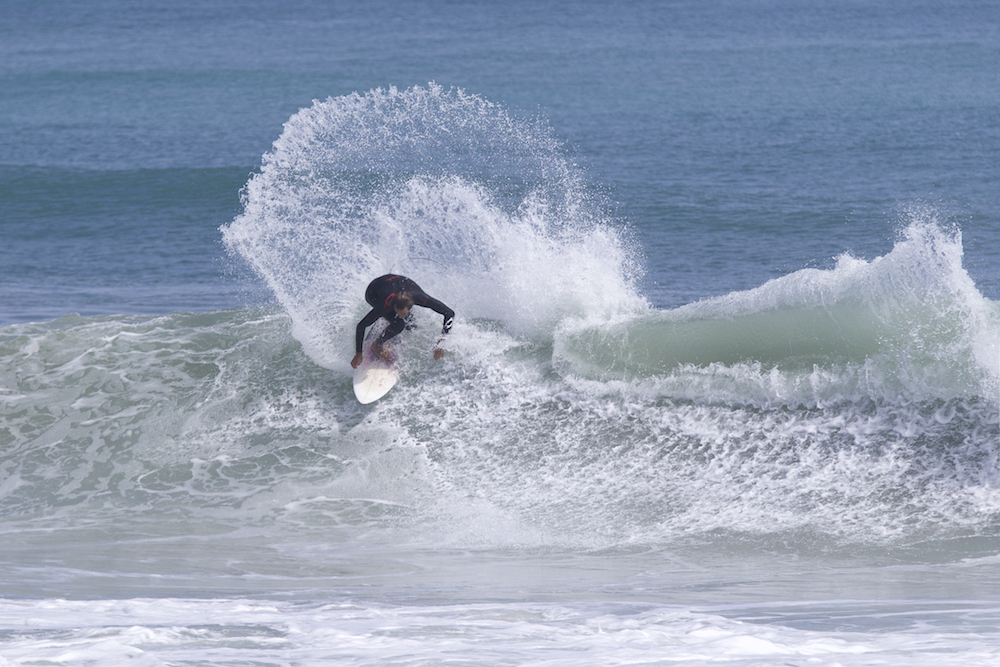 Shea Lopez. Photo: Mez
Test piloting a freshie for his label, Shea Lopez Shapes.
---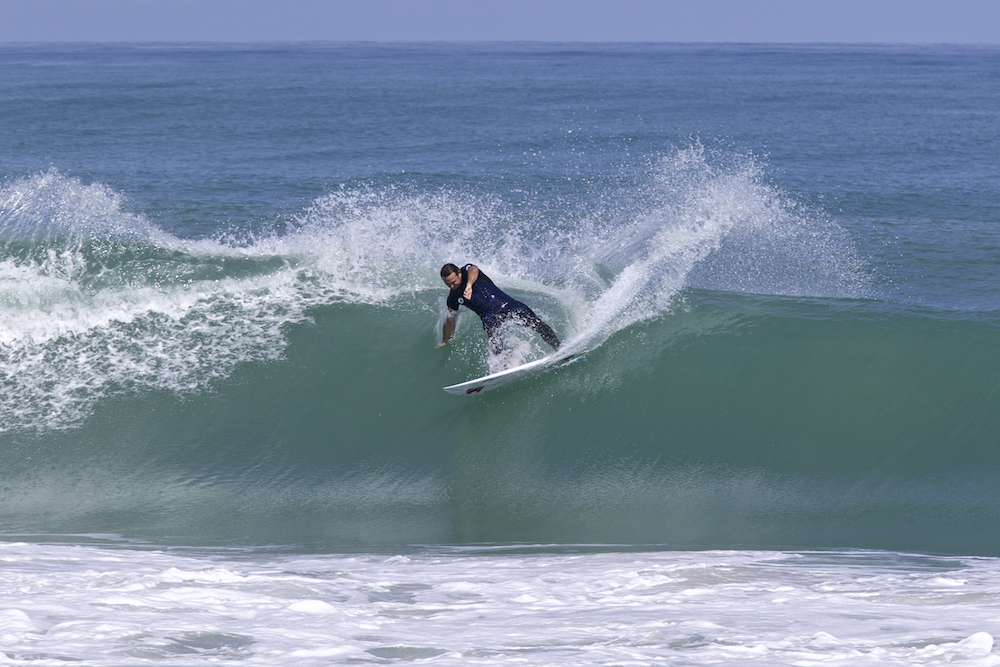 Abe Allouche. Photo: Mez
Island Daze founder and Aulta Watches co-founder Abe Allouche takes the day off from biz to unwind in the serenity of an uncrowded stretch of sandbar.
---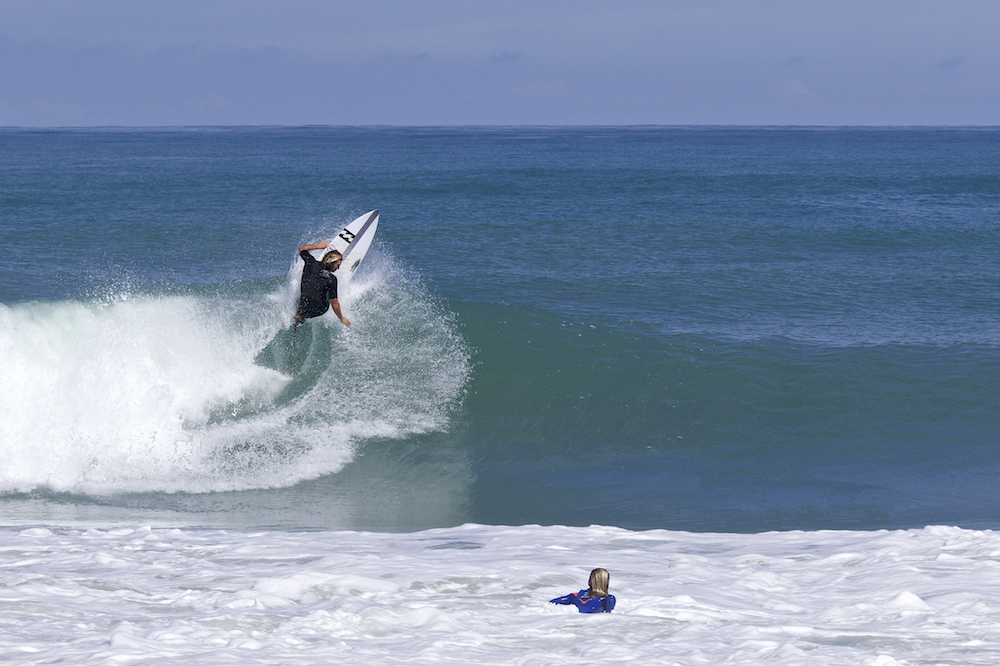 Pete Mendia. Photo: Mez
Kepa Mendia takes notes while Dad puts on a clinic. Like father…
---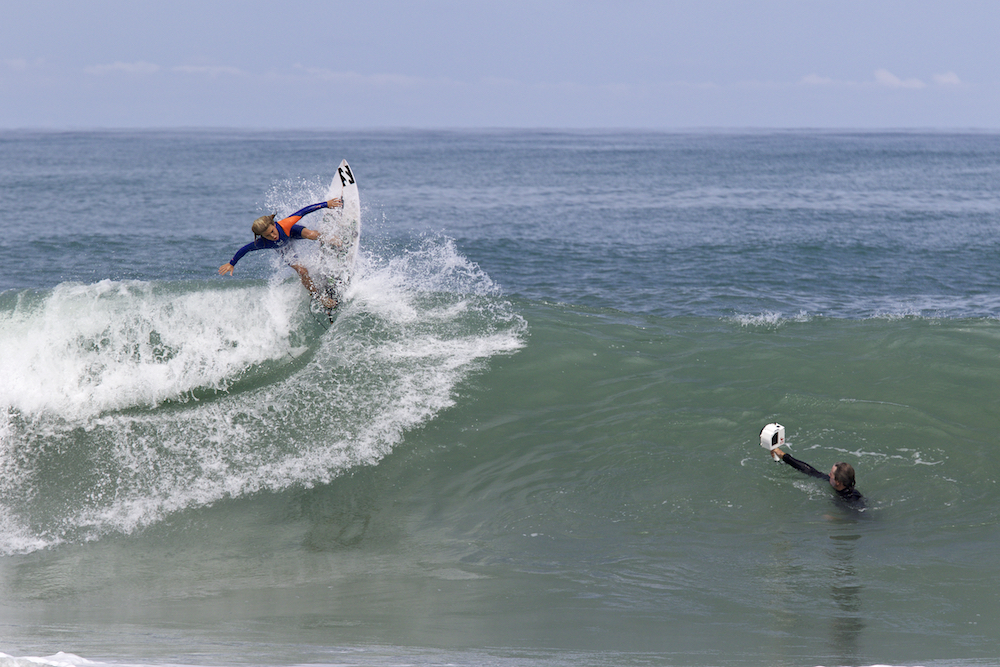 Kepa Mendia. Photo: Mez
…Like son.
---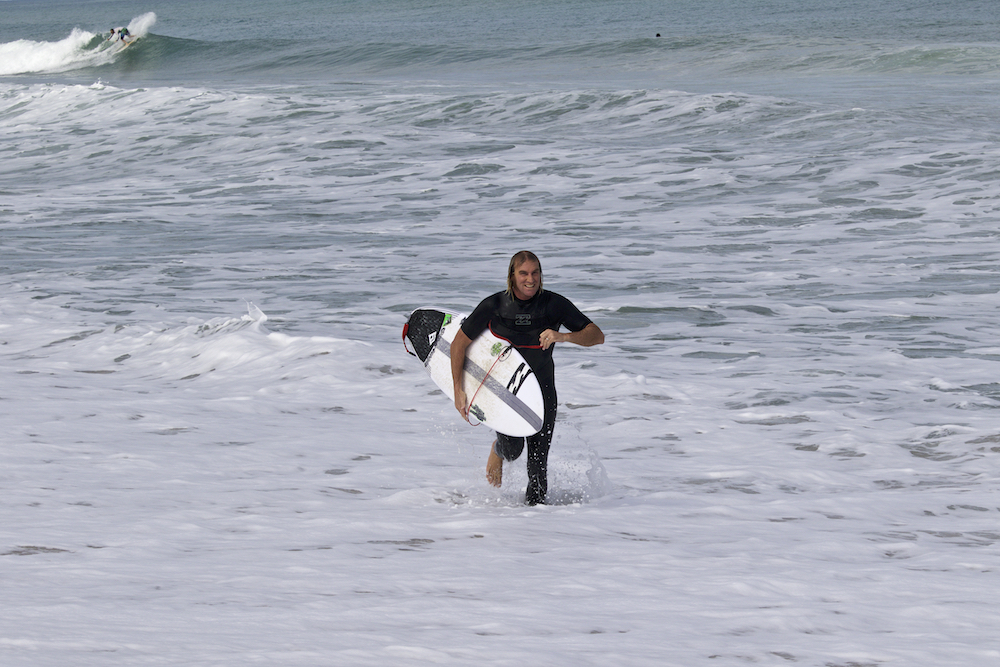 Pete Mendia. Photo: Mez
"That's my boy!"
---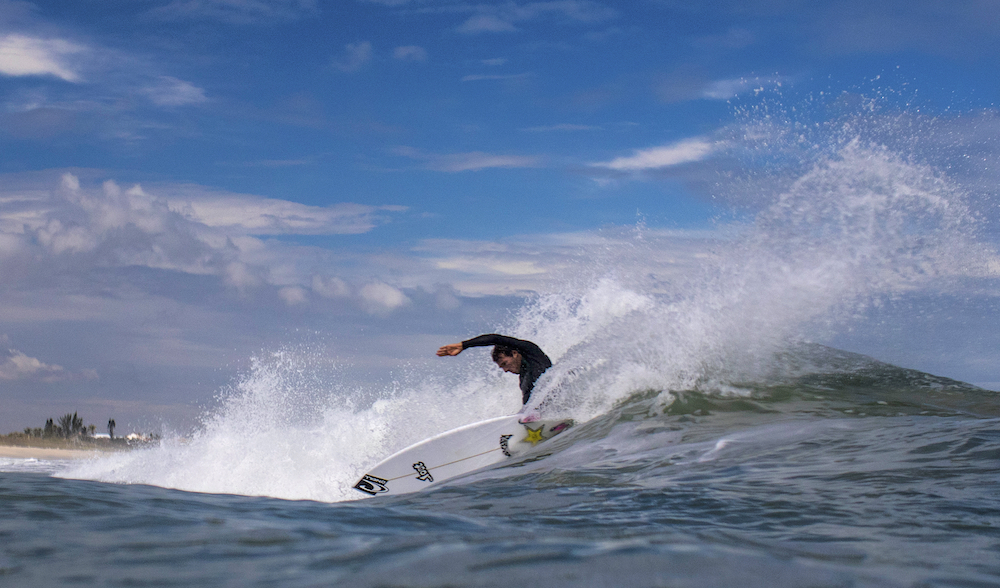 Cory Lopez. Photo: JJ Tondo
Cory, not letting off the gas one bit these days.
---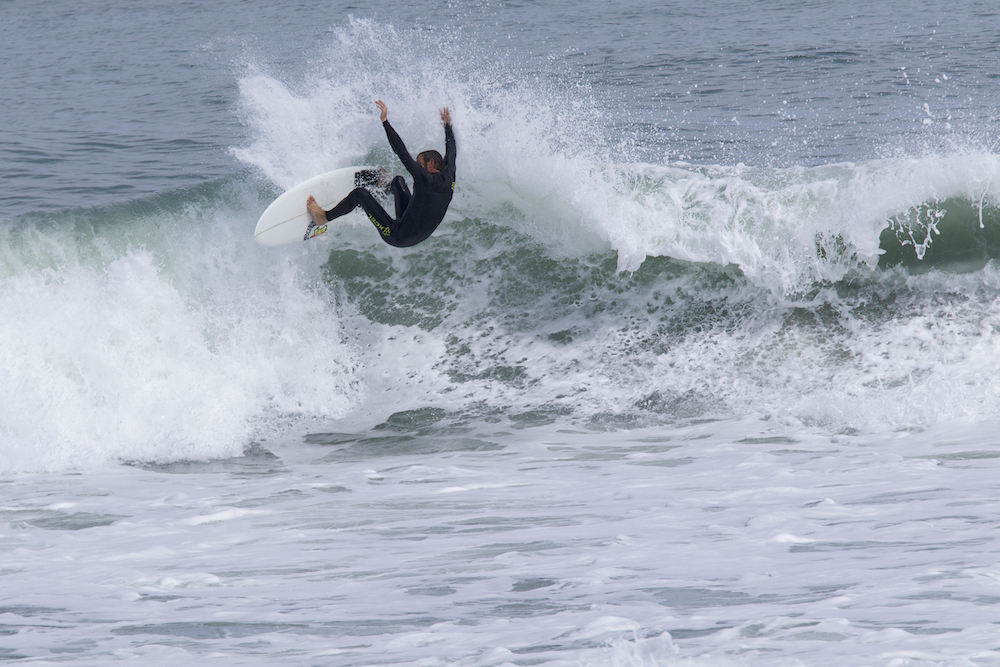 Chris Yergens. Photo: Mez
Vero Beach's Chris Yergens has surfed this stretch for years but has rarely surfed this spot. Few have.
---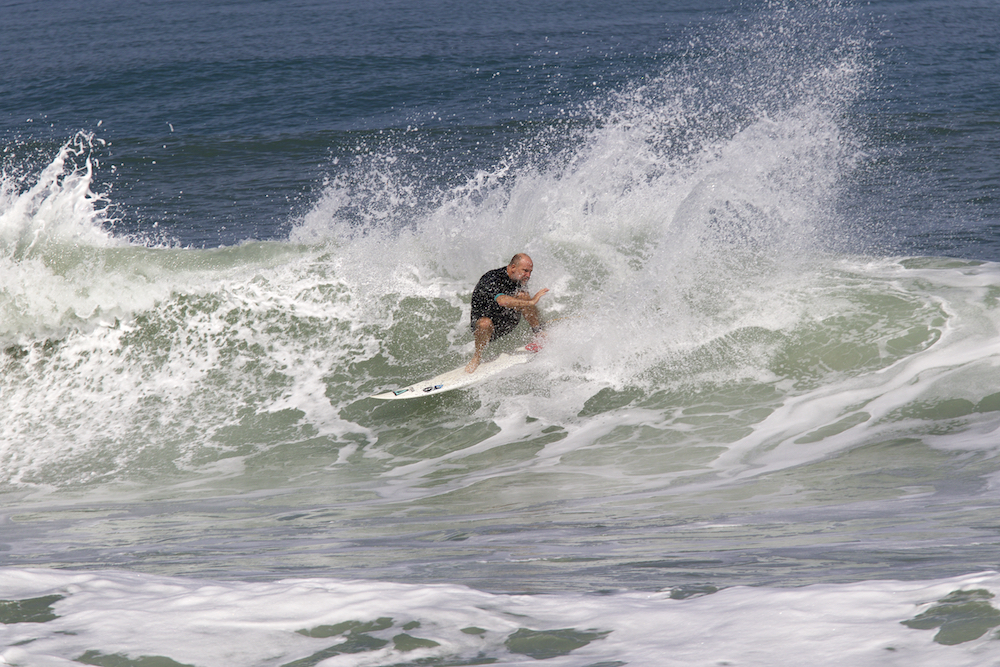 Baron Knowlton. Photo: Mez
Baron Knowlton's Black Belt hack.
---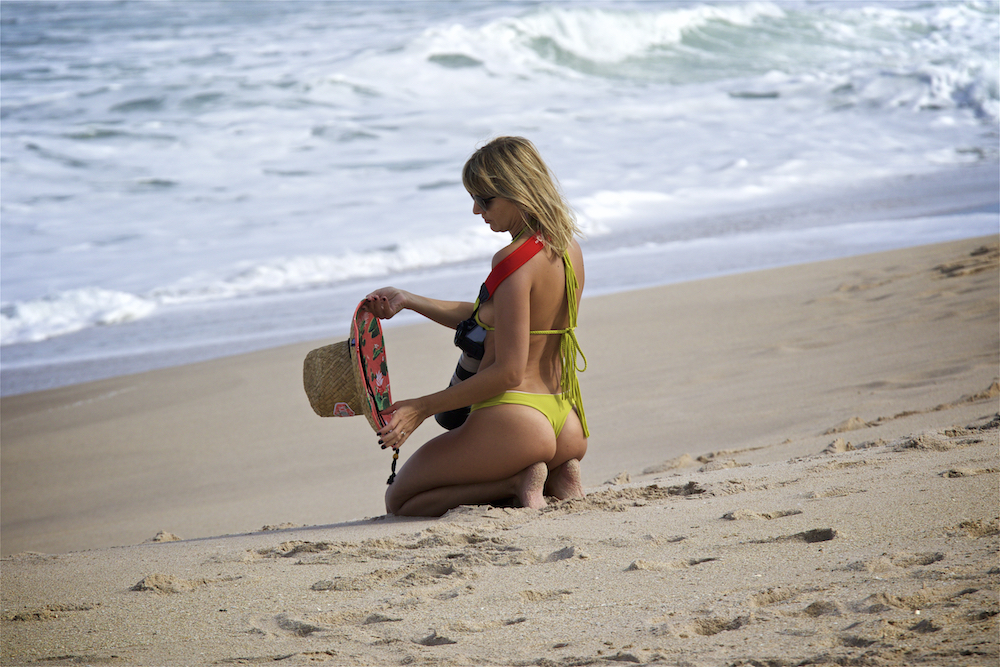 Photo: Mez
Neoprene, shmeoprene — make my shovel a small, pink plastic one to build sand castles with as opposed to those half-tin garbage can lids nailed to a broom stick-style snow shovel!
---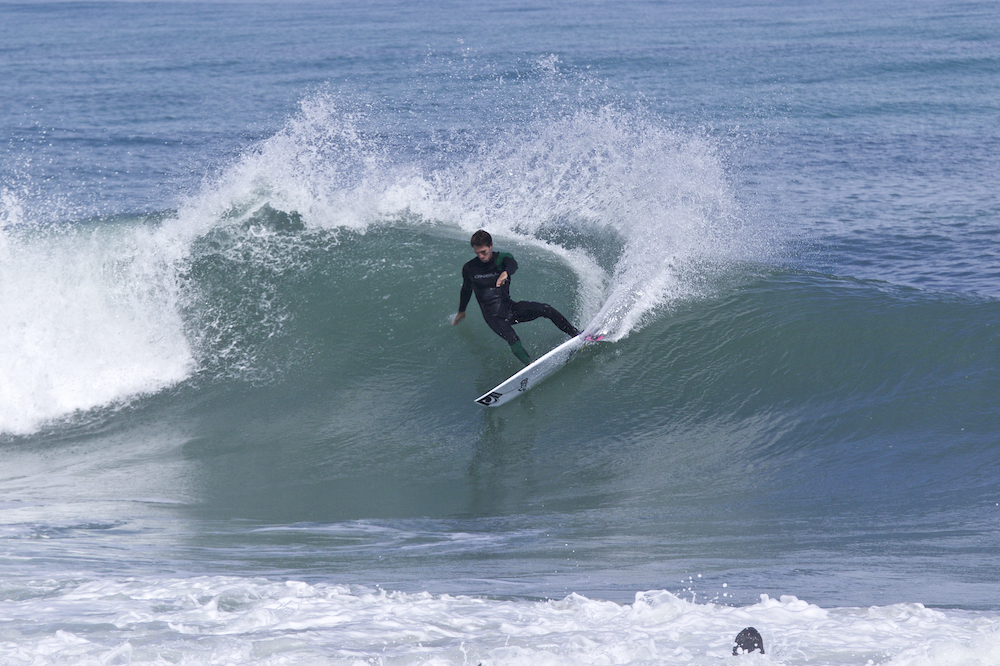 Cory Lopez. Photo: Mez
One if by land and…
---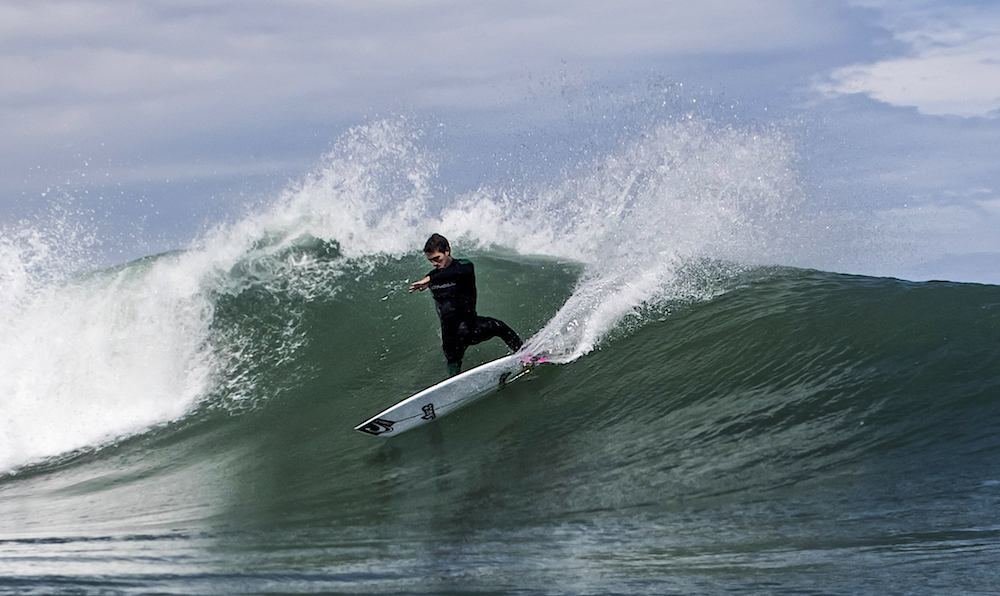 Cory Lopez. Photo: JJ Tondo
…Two if by sea. Cory's ESM Crossfire dual-angle POV brought to you by Mez (land shot) and JJ Tondo (water shot).
---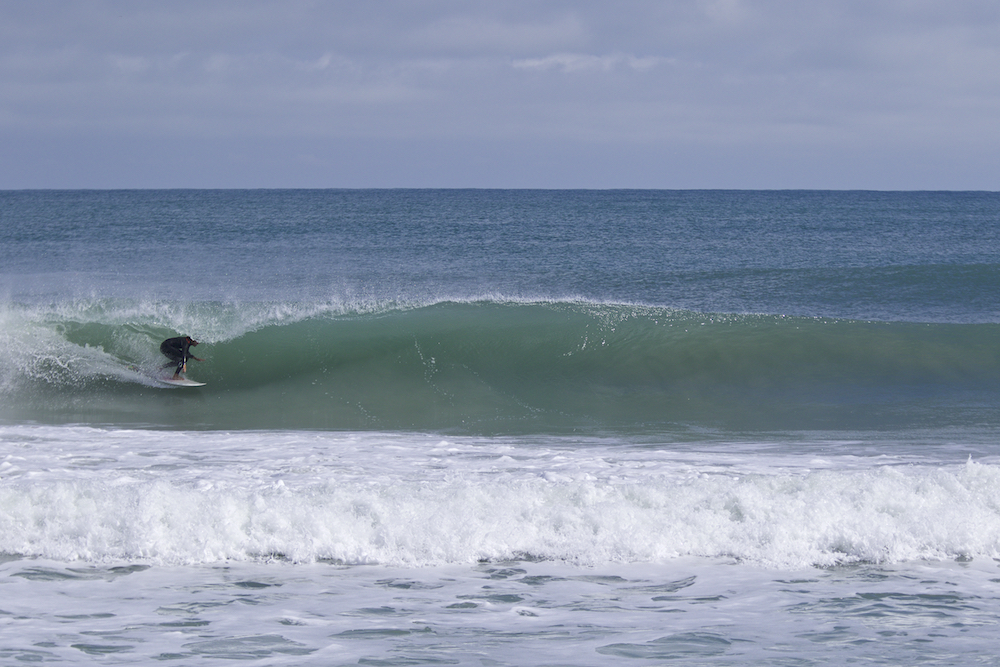 Shea Lopez. Photo: Mez
Shea not thinking about blizzard driving death slabs, just about which line to take to thread through this perfect, un-Lemmy-like barrel while humming "A Pirate Looks At Forty" by Jimmy Buffet.
---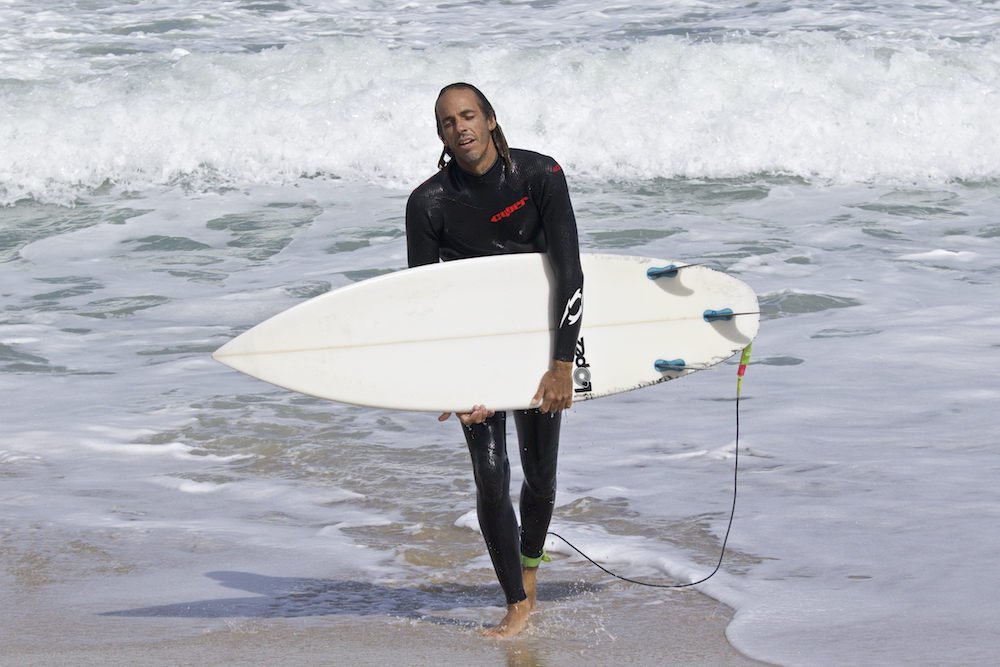 Shea Lopez. Photo: Mez
Piña Colada, please! Shea and the look of pure, endorphin-elated exhaustion after a five-hour session. Yeah, he'll definitely have a triple shot of that!
---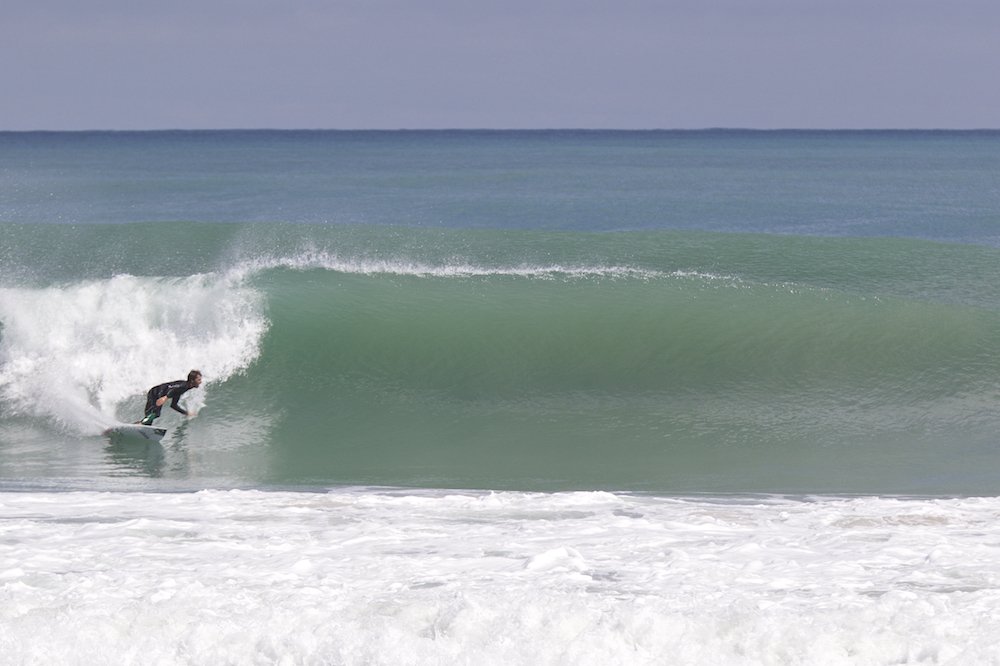 Cory Lopez. Photo: Mez
And we haven't even dipped into Dugan's take from Thursday at RC's and other spots, along with all the other Florida photographers who've submitted over the last couple of days. Oh, and there's more surf on its way! Look for further coverage of our little warmwater wave fest sometime next week (and expect more epic shots of Cory and company from this session as well).
---
More Swell Galleries
Tags: baron knowlton, Central Florida, cory lopez, kepa mendia, mez, pete mendia, sebastian inlet, shea lopez, sunshine state, warm, winter