It's been an institution for 25 plus years in the pages of Eastern Surf Magazine and now we bring it to you reconstituted into pixel form for your on-line, digital reading pleasure and amazement.
It's the long awaited return of the ESM Crossfire!
While shooting a stacked Pro semi at the 2017  Tommy Tant Memorial contest last weekend that also included Mike Dunfee, Aaron Cormican and Evan Thompson, Tom and I triangulated our shooting positions from the far south ( him ) and north end ( me ) of the contest area on the Southside of Flagler pier while very contestable – and super rampy – 2-4 footers presented themselves regularly in semi-glassy fashion.
What we were able to photograph, via the patented "crossfire angle" we've been perfecting for over 25 years, was two radically different points of view of one insanely radical, heat winning punt by Robbie Mc Cormick at the exact same time of digital capture.
Mc Cormick, who was one of the in form competitors in both the Pro division where he took fourth and the Mens Open which he won with a very aggressive air attack, could have easily  hit the daily double with a win in the Pro as well if he had only landed one of the several Kamikazie boost's he threw down but just could not hold onto in the recovery / ride out of it stages.
"To be honest, he looked totally gassed by the finals" as one local competitor succinctly put it to me after watching the kid "surf his heart" out through a bunch of heats in two big divisions so no surprise there really.
No matter, the Kamikazie Kid did pull this one – and we have the sequence to prove it – so look for a bonus, "ESM Sick-quence!" to run along side all our Tommy Tant 2017 Memorial Contest coverage coming to you next Monday. -Mez –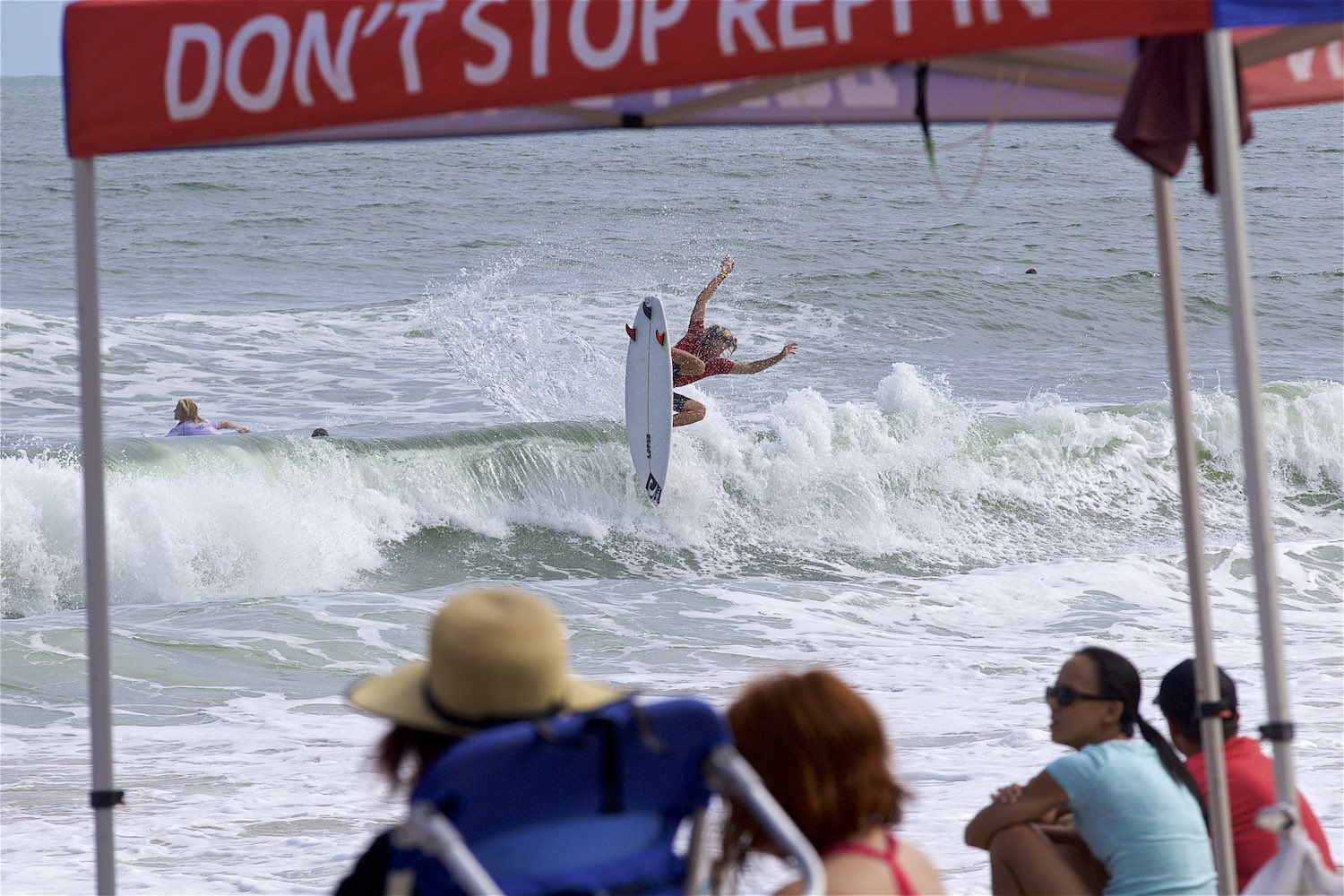 The EXIF: Canon 1-DX, 70-200 mm IS f 2.8 ( at 200 mm ), 1/800th of a sec, f9, ISO 200. Photo: Mez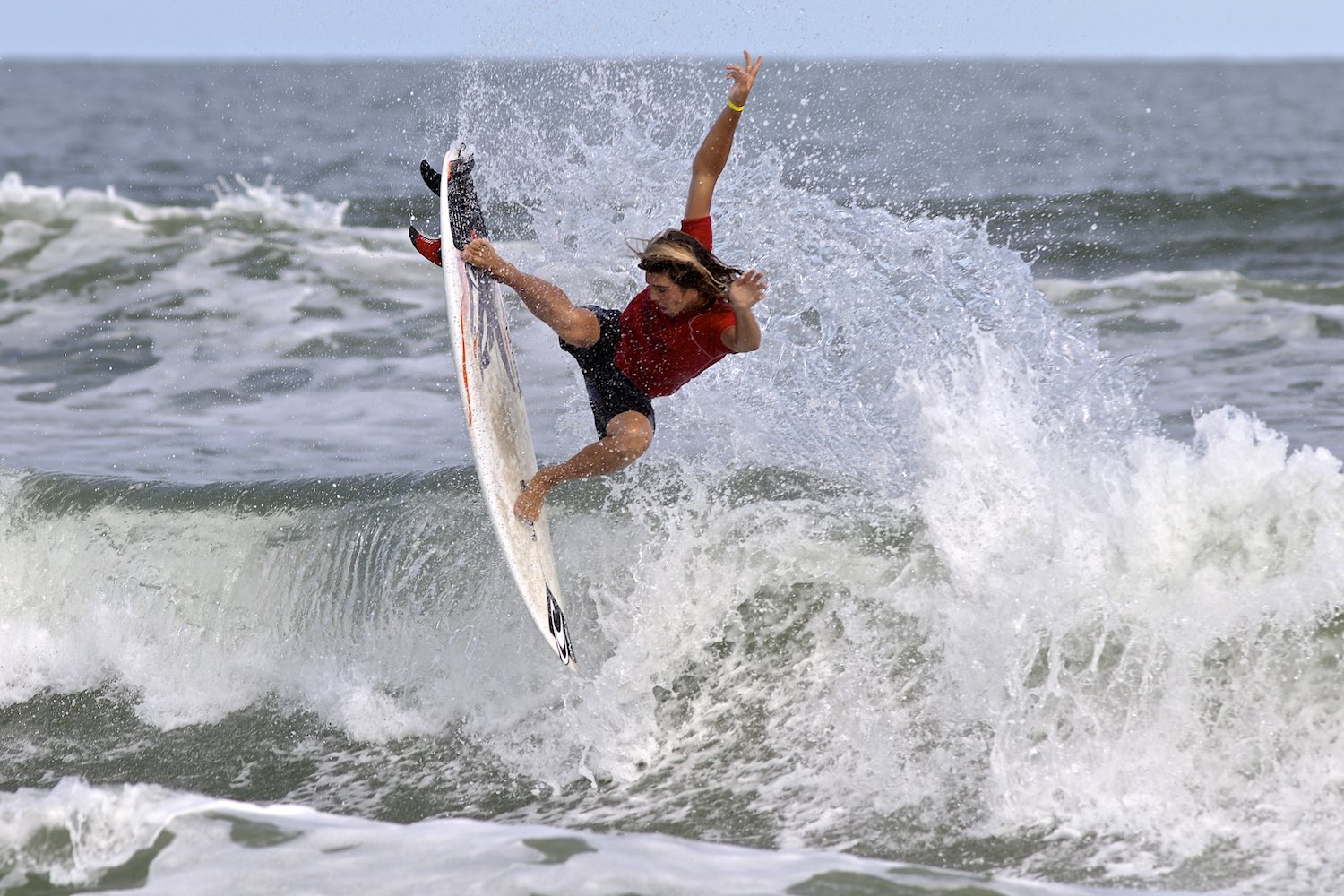 The EXIF: Canon 7-D Mark 2, 300 mm IS f 4, 1000th of a sec, f5.6, ISO 125. Photo: Dugan