Written by Dick "Mez" Meseroll — A week and change later, as I sit in Nags Head, North Carolina, to cover the 2017 ESA Eastern Surfing Championships, I'm still feeling a lingering sense of survivor's guilt over Hurricane Irma's near-miss down in Brevard County, Florida, where I live. Most of the people I know who were in direct path of Irma are alive and well if not battered to varying degrees, but that's what you always say, hope, and believe in if you go through one of these hell storms. You can replace just about anything but a life.
I feel relieved but not happy about missing Irma's Cat 4 eyewall and its 150 mph gusts by the width of the Florida Peninsula itself (or about 150-175 miles depending on geographical location). In a hurricane's unpredictable travel path inside "The Cone of Death" as we call it, with only 24 hours 'til landfall, that's relative to the size of a cat's whisker. Especially given this system's size, which was that of the state of Texas with an outsized 60-mile-wide eyewall that at times scarily resembled a Skil circular saw's toothy cutting blade. And acted like one.
As Irma raked the lower Keys and the west coast of Florida from Marco Island through Tampa / St. Pete, you could feel the bullet whizzing by an inch from your ear as Central Florida was given a meteorological stay of execution literally at the midnight hour, which is when we copped our full ration of the system's raging beatdown. It wasn't pretty the next day in Melbourne Beach, but is wasn't Cudjoe Key, Marco Island, or Naples either. The damage pattern wasn't even close as 150 miles from an eyewall makes all the difference in the world as we seemingly miraculously dodged yet another bullet inside of a 15-year span.
Floyd, Matthew, Irma… all Cat 5 hurricanes heading directly our way but somehow all turning away and missing Brevard by the slimmest of margins — a cat's whisker — before they could make a landfall on the Space Coast, therefore sparing us the worst of their devastation as illustrated all too clearly by the wall-to-wall TV coverage afforded Irma of just how bad even a low Cat 4 or Cat 3 can be.
You really can't explain that to yourself let alone others despite all the Gulf Stream dreamers out there who think that warm current always steers "The Big One" away from our area. But it's all just a game of Russian Roulette anyway choosing to live where we do in Florida — and when your time will come and that single chamber is loaded like the jungle scene out of Deer Hunter with DeNiro and Walken… boom. Your turn to pick up the pieces, if there are any left to pick up.
So we breathe yet another sigh of relief, look to the south, and monitor Maria as she carves a path of destruction through Caribbean (much like Irma did), hoping and praying you don't have to leave those hurricane shutters up any longer. Hurricane season 2017 ain't over yet — and another round is still in the chamber.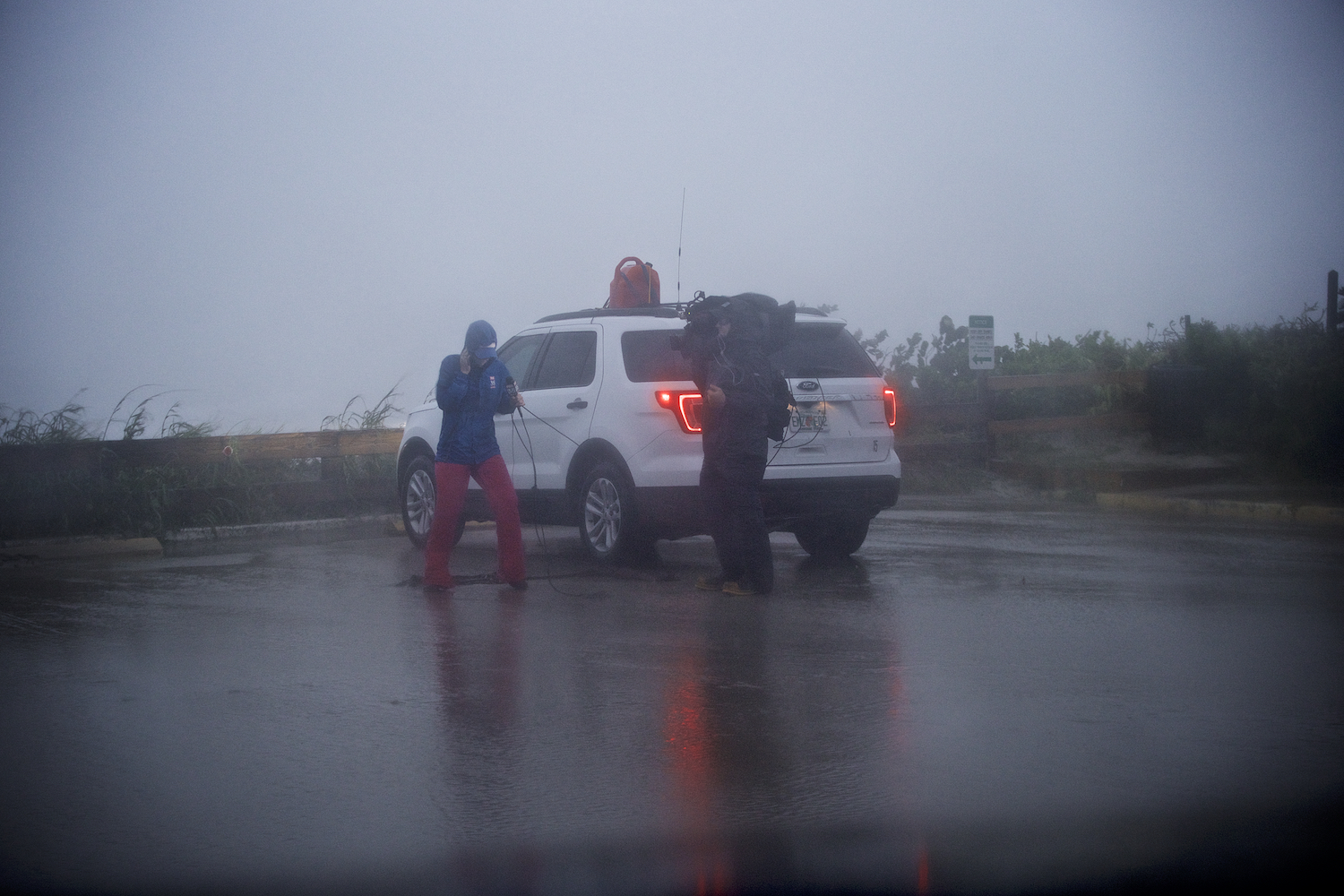 Local Fox reporter does her best Jim Cantore impression and braves a live remote shot at Melbourne Beach's Ocean Avenue with wind gusts hitting 50-mph plus. Photo: Mez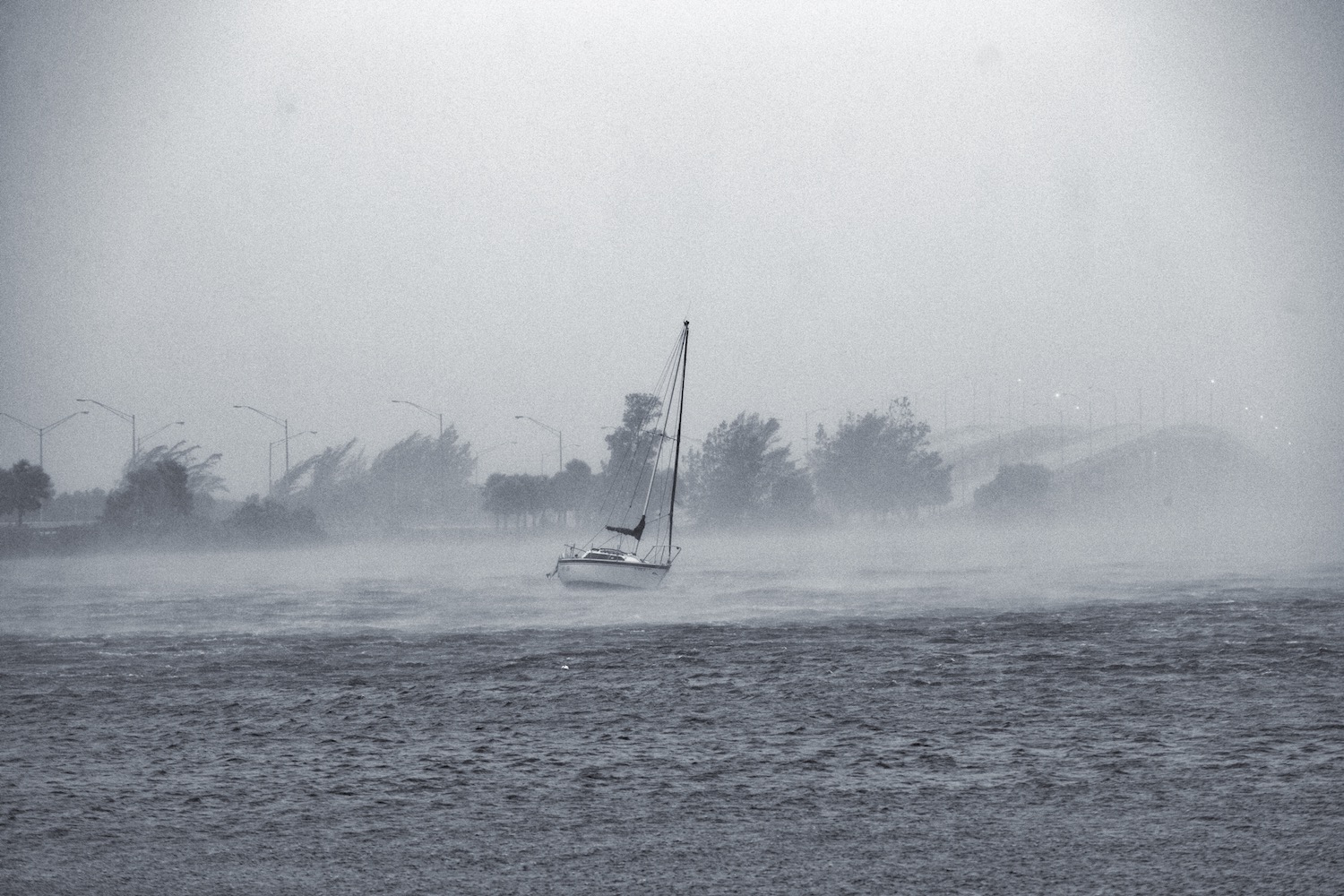 A lone sailboat hunkered down in the lee of the Indialantic causeway isn't exactly your classic hurricane hole hideaway — but as they say, any old port in a storm. Photo: Mez
Two standout visuals at Sebastian Inlet State Park two days after the storm: the plume of nasty-looking rainwater runoff from the the Indian River and no cars in either parking lot due to the iconic surf break's closed status, which didn't stop a couple of surfers from sneaking in for a surf which, by the way, is considered a felony trespassing violation by law. Photo: Mez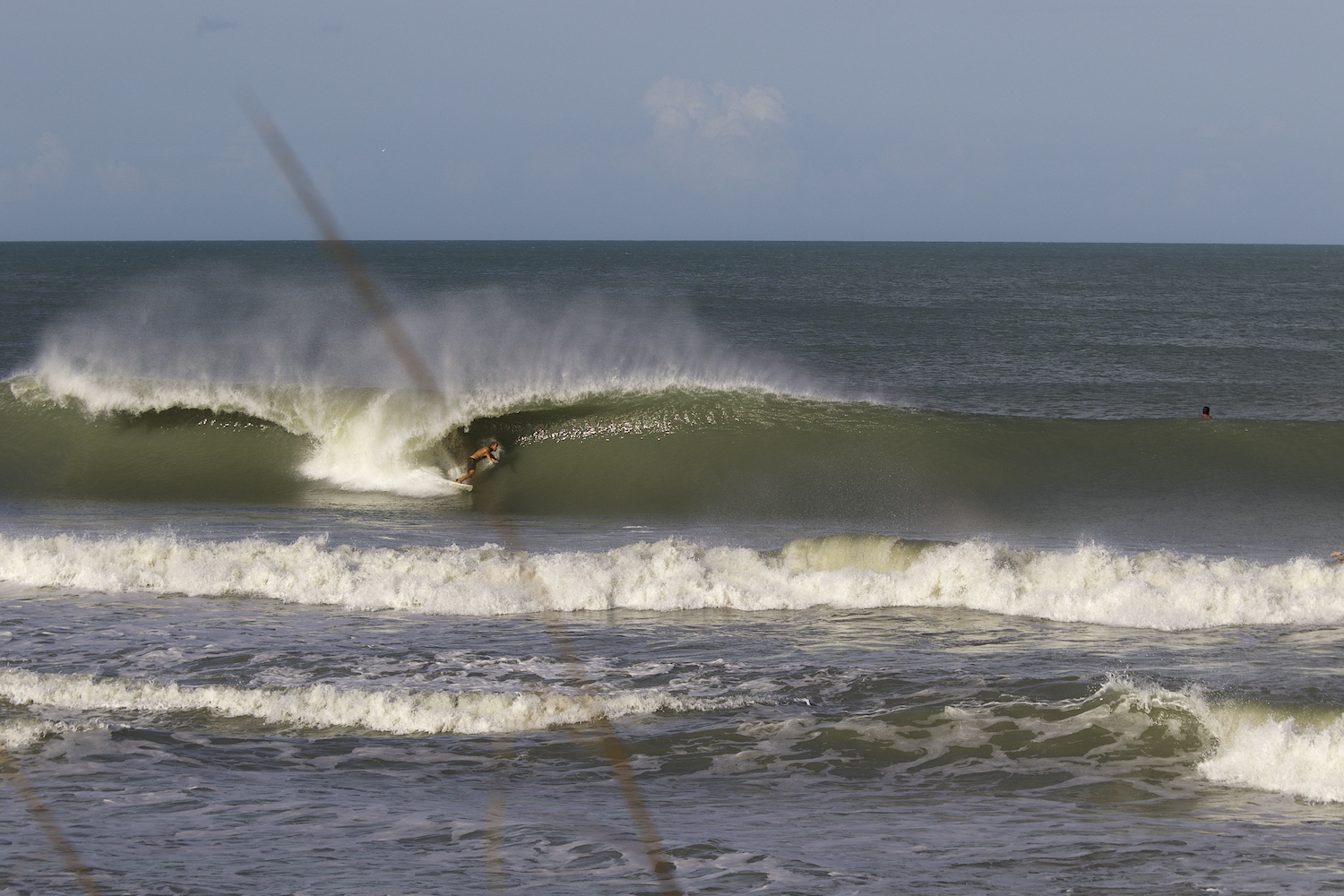 Local longboard legend Eric Peters was the standout barrel rider of the day at Spanish House, snagging several of the best and biggest bombs cracking along the shallow sandbars there. Photo: Mez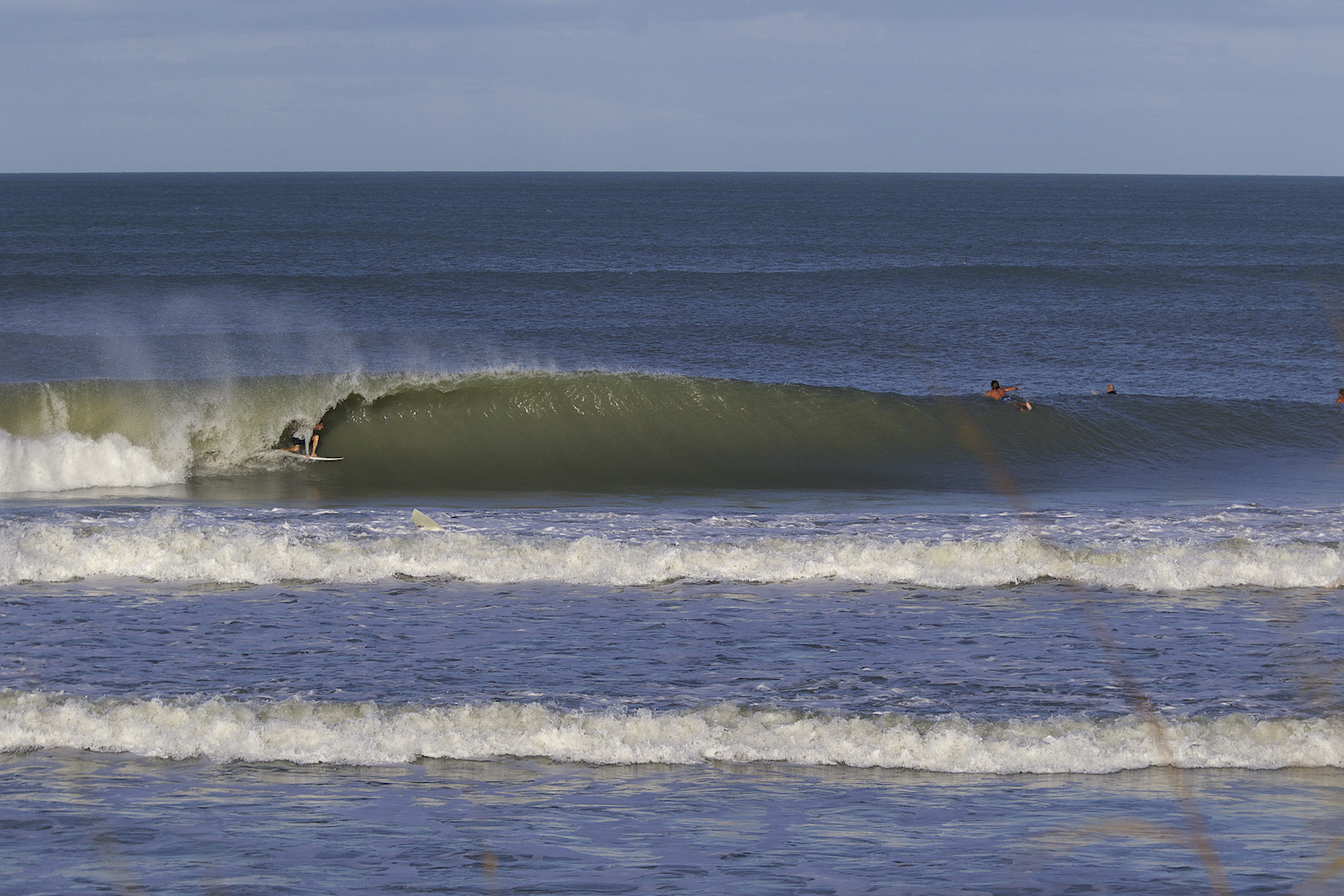 Justin Ellingham, Spanish House. Photo: Mez
Tags: Brevard County, Central Florida, dick meseroll, hurricane irma, mez, photos, space coast