On June 21st from 9am-11am, Keep Brevard Beautiful (KBB) and partners will hold the first Annual Summit for partners of the Litter Quitter program, which works with local businesses to reduce dependence on single-use plastics. Citizens and business owners interested in helping to increase the sustainability of our community are invited to participate and provide input. Seating and location details are available by RSVP only, but all are encouraged to participate in the day's educational presentations and panel discussions via Keep Brevard Beautiful's Facebook Live steam. Video from the event will also be posted afterwards for review. To RSVP, please e-mail allison.kbb@gmail.com and to access the event's live steam, please visit: www.facebook.com/KBBBrevard.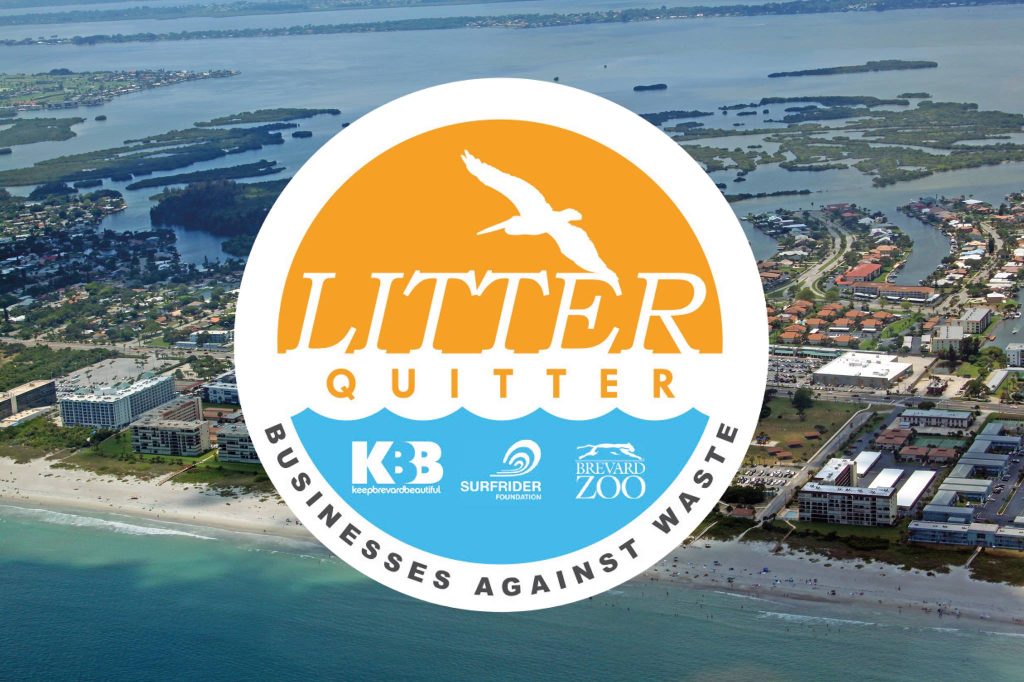 The day's schedule of events includes networking sessions and educational tabling displays by program partners from 9-9:15am and 10:45-11am, as well as a presentation by KBB's Litter Quitter program coordinator from 9:15-9:45am covering developments in local plastics pollution issues and new initiatives and involvement opportunities through the Litter Quitter program. From 9:45-10:15am, representatives from several restaurant supply distributors and manufacturers will share an update on sustainability trends in the industry. And from 10:15-10:45am, Litter Quitter member businesses will join a roundtable discussion detailing their personal experiences with sustainability. Questions and ideas are welcome throughout and can be submitted via comments on the Facebook Live stream.
The Litter Quitter program, which had its soft launch in August of 2015, is a volunteer-developed and volunteer-run grassroots program, through which public outreach volunteers from KBB, Brevard Zoo, the Surfrider Foundation and other partners have thus far recruited 37 local businesses to undertake sustainability initiatives in exchange for benefits such as free marketing, discounted pricing on sustainable alternatives to single-use plastics and networking and education opportunities. For a full list of Litter Quitter member businesses and their sustainability initiatives, please visit www.keepbrevardbeautiful.org/our-programs/litter-quitter.
Keep Brevard Beautiful is a non-profit organization dedicated to developing, maintaining, educating and activating community partners to reduce litter, recycle, beautify and sustain the environment for the benefit of Brevard County. For more on KBB's community-based programs, visit www.KeepBrevardBeautiful.org.