Written by Ryan Gallagher
If there were ever a day to fight the hoards of shoobies who flock to the beaches of New Jersey, it would be for Long Beach Island's Hop Sauce festival. The 3rd Annual Hop Sauce Fest sponsored by Jetty took place on Saturday, June 4th in Beach Haven. The event ran from 11:00 AM – 4:00 PM and offered up sunshine, great music, beer, and of course hot sauce. But ESM did more than that this year — we showed up early and stayed out late to do a day in LBI right. Which wasn't hard. Just buying a wristband is probably enough. However, if you're going to battle the traffic onto the island, it's worth taking note of the following steps to success.
Arrive early and look for surf. LBI is full of surprises, and one of those surprises could quite possibly be an empty lineup hosting your own personal sandbar. The island offers an abundance of breaks, so if the stars align you could be surfing alone or with just your buddies. During the summer, don't expect much and remember you\'re most likely dealing with painfully flat conditions. But that's what makes being lucky so nice: you never know when a fun thigh-peak is going to pop up. The last few years, Hop Sauce has landed on a day with some swell in the water, accompanied by light sideshore winds. Getting a session in first creates a foamy froth so thick it can only be diluted by flaming artisan hot sauce.
Sample said hot sauce. There is so much damn hot sauce at the Hop Fest. It's insane. You'd never guess that there were so many flavors of one condiment until you walked into the Hop Sauce event space. Hot sauce vendors line the walls and fill up any empty area in the venue, waiting and willing to show off their stuff. When organizing this day, Jetty digs deep to find hard-working, local brands that make quality products. Hank Sauce of Sea Isle City, NJ fits these criteria. "We've been selling to Spice It Up [Beach Haven's gourmet store] for a couple years, and Regina and Dan, the awesome people who've been selling our stuff from the beginning, told us about [Hop Sauce]," said Matt Pittaluga, marketing director for Hank Sauce. "We've only been around for four or five years, but now we wouldn't miss this. We set our schedule around this thing." Sweet hot sauce, spicy hot sauce, hot sauce that will make you cry, hot sauce that tastes like bacon… what more can you ask for? How about a cold beer to wash it down…
Drink the beer. If you're of age, of course. But if you are, it's not much more obvious than this. Just do it. Hot sauce sampled from a tiny plastic spoon followed by a cold beer delivers a near-orgasmic taste that can only be stated so simply. Any further explanation would do no justice and frankly would take longer than trying it all and realizing you'd like to do it again. Awesome craft beer flowed all day at the Hop Sauce, loosening up a smiling crowd and giving way to bad dance moves galore.
Dance to and enjoy the music. But that's OK: Hop Sauce takes place in an outdoor venue, and one of the biggest attractions that come with this setup is the outdoor stage and the bands that play there. This year's lineup included co-headliners Craig Finn of The Hold Steady and The Lonely Biscuits, with the undercard including Small Black, Black Flamingos, and LBI locals Funk Shway & The Dodo Birds. "We all grew up right across the pond and we're all from Beach Haven," said saxophone player Tyler Sprague. "We had to chase [Jetty] down. We know everyone there, so this past winter we were really on 'em and they came to see us live. The next week, they called us and said they would have us play. It's a local event, so might as well have a local band. They want all originals, not covers, and that was what we really wanted to do." The band played early in the day, leaving Sprague and company plenty of time to celebrate with mini mugs of beer and copious amounts of sauce while recognizing Jetty's mission to bring the LBI shore community together. Which is why you should…
Be a local for the day. Hop Sauce creates a beautiful foundation for a perfect experience on the Jersey coast. Whether you rolled in and dropped anchor just for the day or you're a true LBI local, Jetty facilitates emotional attachment to the event as well as the town housing it. Dave Werner is the perfect example of Jetty idealism — he's been a member of the Jetty surf team for over a decade and seems to understand and appreciate everything going into the event and how it makes for a great community. "It's amazing to see the connection between the community and the surfers," Werner said. "Surfers haven't had the best reputation for the longest time, and Jetty brings that into a different light. They just focus on the positive energy, which is extremely cool. There are not many companies that would do all this for the community, especially if you look at what Hurricane Sandy did. That kind of fostered that relationship even more. Jetty just stepped forward and said we have to bring this community back together because we love it so much."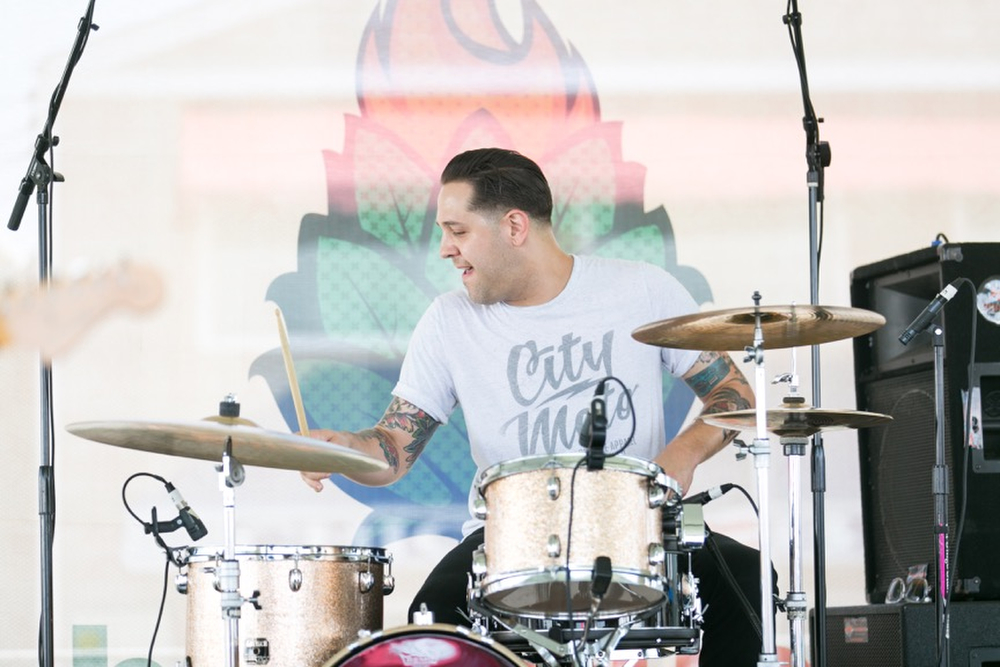 Black Flamingos
When the Hop Sauce event came to a close, many rested their fire-licked lips and beer-filled stomachs while others left room in their systems for extracurricular activities afterwards. "We hung here to go to the bars afterwards," Tyler Sprague said. "Although I had to play with another friend's band, and I thought when he said 'afterparty' it'd be at like 7:00. But it was't until 9:00. I was like, 'Dude, by then, I got no guarantees.'" But whether you tapped out when the Hop Sauce ended or kept it rolling with the locals, everyone walked away from the event with a similar feeling of appreciation and respect for LBI.
"[Hank Sauce is] all about being a part of local community stuff just like Jetty is, and it's all about making LBI awesome," Matt Pittaluga says. "You've got a giant island with a ton of people here with a tight-knit community, so we're super thankful to be invited to it." Just as Jetty hoped, Hop Sauce created an environment of positive energy. Wherever you came from and whoever you are, as long as you soak up that vibe, there's a place for you at this event. Until it comes again, enjoy summer on the Jersey Shore — and we'll see you on June 3rd, 2017 for the 4th Annual Hop Sauce Fest.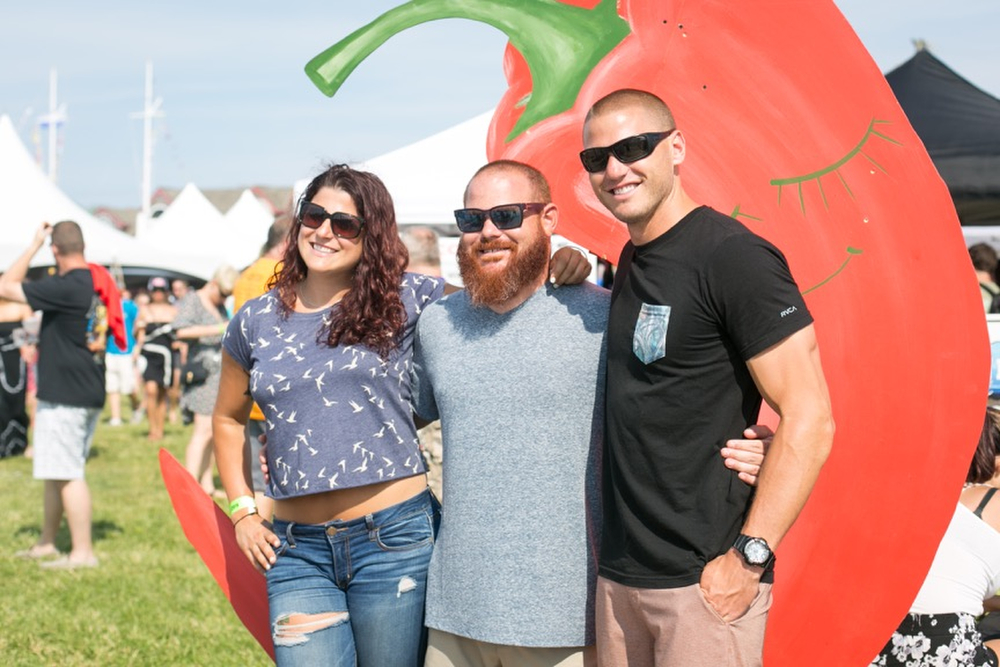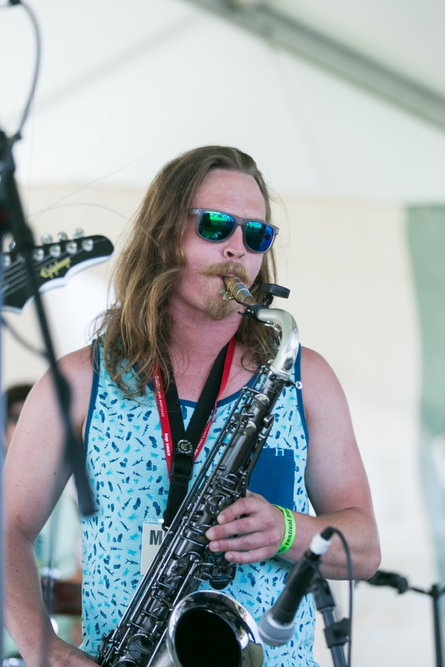 Tyler Sprague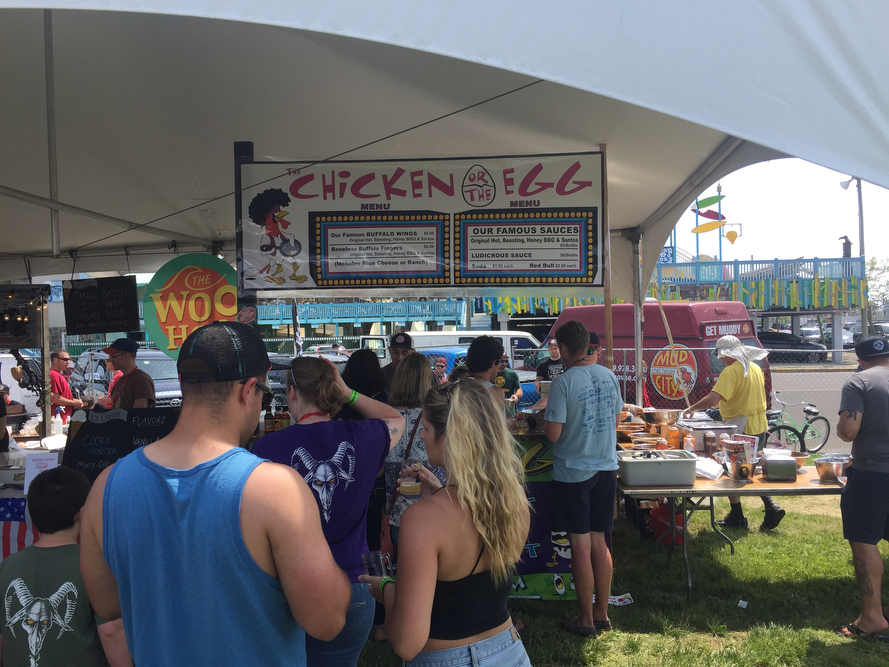 [template id="411″]