Back by popular demand, Surf Ohio has released its vintage 1980 t-shirt in two reproduction editions, the Olentangy Masters Surfing Classic for Columbus and the Hocking River Masters Surfing Classic for Athens, Ohio.   Available in an all-cotton gold color t-shirt, screenprinted front and back with navy blue ink, they are available for $28 each, postage included, exclusively at www.surfohio.com now, just in time for Memorial Day and summer fun.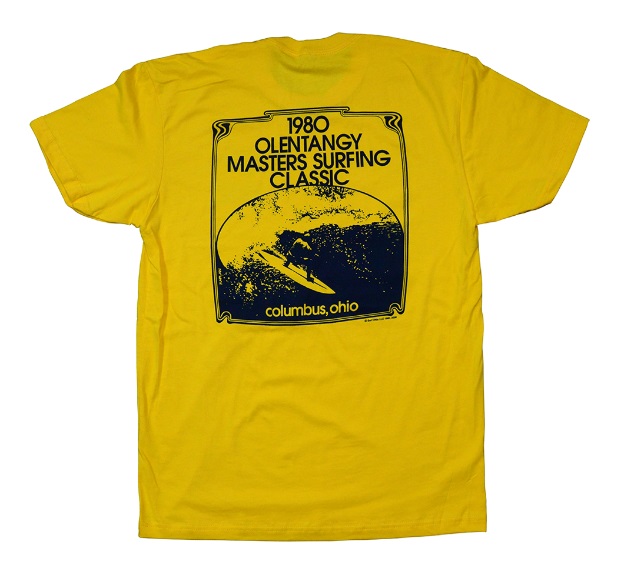 "It seems our fans ask one of three questions around this time of year" said Surf Ohio founder and CEO Ron Kaplan.  "One is, 'When will the new shirt for this year be available?'  That's an easy one.  The 2017 design comes out in June.  Second question is 'Can buy any recent editions for my collection?'  We answered that earlier this spring with our Mystery 3-Pack Wipeout Sale, coming to an end soon.   The third most common inquiry is, 'How can I get any of the original shirts from back in the day?  They're so retro!'  And we hear that this 1980 edition is among the most sought after."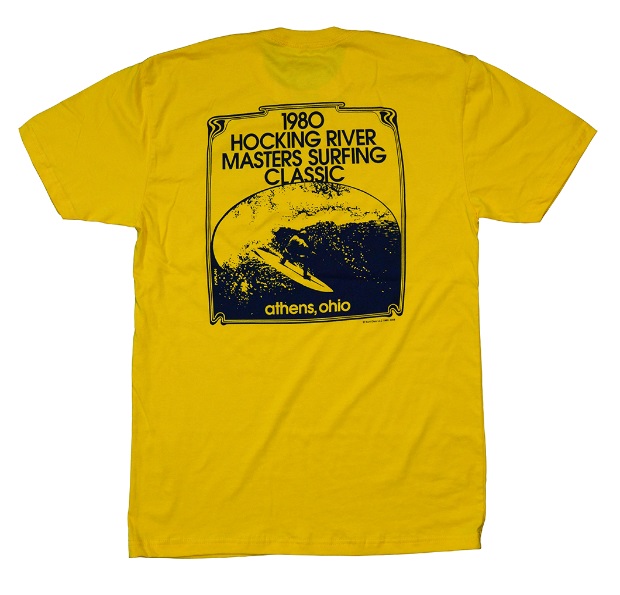 Kaplan explained that the '80 Surf Ohio shirt holds a significant place in the iconic lifestyle brand's colorful history, which he first conceived on his drawing board just two years prior, in 1978, in his Ohio University dorm room.  "It was the first Surf Ohio t-shirt I presented in 1980 to a then very young Arnold Schwarzenegger during one of his early Columbus visits.  That same year I presented them to surf music legends Jan and Dean, backstage, when they played Columbus," recalled Kaplan who still has coveted photos of both occasions among the brand's celebrity wall of fame.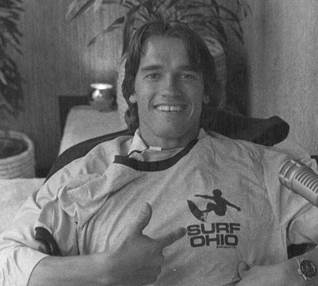 The 1980 "Masters Surfing Classic" artwork on the back also represents the last such edition in the series that Kaplan created as a one-color design, necessitated back then by his having to hand-screenprint each shirt using either an empty O.U. dorm room or his parents' garage in Worthington for a shop.
"Reproducing this design definitely evokes extra special nostalgia for me," shared Kaplan, who's currently creating an original design for the celebration of Surf Ohio's 40th anniversary in 2018.
For more information visit www.surfohio.com or email ron@surfohio.com.
Tags: ron kaplan, surf ohio