After hundreds of submissions featuring the most innovative surfing and filmmaking in the world were submitted to Surfer Magazine, staffers at The Bible of the Sport have narrowed the list down to just a handful of nominees for the 2016 Surfer Awards. And two East Coasters were included in prominent positions: Pensacola Beach, FL, native Sterling Spencer saw his full-length movie Gold nominated in the Movie of the Year category, while South Carolina superfreak Cam Richards was nominated for Best Performance in Layne Stratton's short film Pardon Me.
"We're always impressed by the quantity and caliber of submissions that we receive for the SURFER Awards, but this year has seen some truly special achievements in surfing and filmmaking, especially in the movie of the year category," said Surfer Magazine Editor In Chief Todd Prodanovich. "From Sterling Spencer's hilarious antics in Gold to George Trimm's meticulously crafted sets and props in Forbidden Trim, all the nominees have blended stellar surfing and creative storytelling in ways we seldom see."
Check out Pardon Me in its glorious eight-minute entirety below and stream Gold while falling down the gut-wrenching rabbit hole of Sterling Spencer's personal home for all thing hilarious at thesterlingspencer.com. Then tune into the SURFER Awards webcast beginning at 9 pm PST (7 pm HST) on Tuesday, Dec. 6th, where all of the winners will be announced live at SurferAwards.com from the exclusive awards ceremony at Turtle Bay Resort.
PARDON ME from Layne Stratton on Vimeo.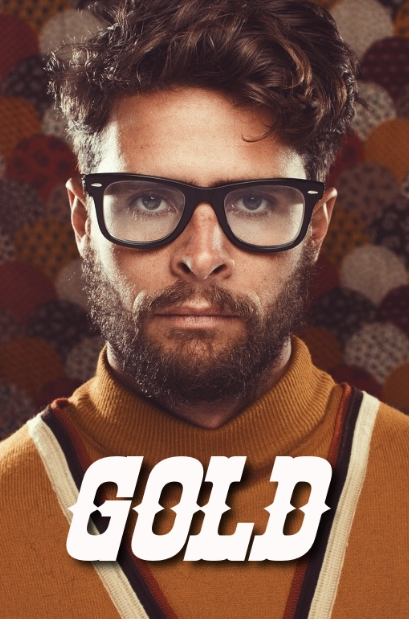 The full list of SURFER Award nominees include:
MOVIE OF THE YEAR
Let's Be Frank
The Smiling Bag
Gold
Forbidden Trim
Dream Steeple
BEST SHORT
The Tempest
Welcome Elsewhere
Mental Paradise
Scorched
RAGE
BEST SERIES
Twelve
The Search
Whatever Beach
License to Chill
Real Axe
BEST PERFORMANCE
John Florence – Twelve
Jack Freestone – (Low) Profile
Craig Anderson – Welcome Elsewhere
Cam Richards – Pardon Me
Mason Ho – License to Chill
BEST DOCUMENTARY
Distance Between Dreams
Barney
Positive Vibration
Dirty Old Wedge
Surfers Blood
BEST MANEUVER
Albee Layer (backside 540)
John Florence (inverted frontside 360)
Mason Ho (rodeo)
Chippa Wilson (frontside big spin)
Kai Barger (inverted frontside 360 double grab)
BEST BARREL
Albee Layer – Jaws
Owen Wright – Pipeline
Dillon Perillo – Baja
John Florence – South Pacific
Mason Ho – Pipeline
HEAVY WATER
Greg Long
Shane Dorian
Kai Lenny
Ian Walsh
Aaron Gold
Special thanks to SURFER partners Nexen Tire, Martin Guitar, Banzai Bowls and Turtle Bay Resort for helping to bring the biggest night in surfing to life.
About SURFER
In 1960, SURFER began as the original surf magazine. With a long history of delivering provocative and insightful editorial features, revealing interviews and award-winning, state-of-the-art photography, SURFER remains the authoritative voice of the surfing world and thus earned the moniker "the bible of the sport." Through its website, social media channels, magazine, and television programming, SURFER continues to be the most current and reliable source of information to the surf community, reaching more than 22-million active sports enthusiasts. SURFER is published by TEN: The Enthusiast Network. To learn more, visit surfermag.com
About TEN: The Enthusiast Network
TEN: The Enthusiast Network is the world's premier transmedia network of enthusiast brands, such as MOTOR TREND, AUTOMOBILE, HOT ROD, SURFER, TRANSWORLD SKATEBOARDING, and GRINDTV. With more than 60 websites, 50 publications, 50 annual events, the Motor Trend OnDemand subscription video-on-demand service, as well as the world's largest automotive and action/adventure sports media platforms, TEN inspires enthusiasts to pursue their passions. For more information, visit enthusiastnetwork.com.
Tags: cam richards, gold, movie, pardon me, sterling spencer, surfer awards, video