ESM is heartbroken to report that true East Coast legend and iconic Outer Banks lensman Mickey McCarthy passed away on December 23rd, 2016. Mickey suffered a heart attack several days ago and was airlifted to Norfolk General Hospital, where doctors found a 100% closed coronary artery. A stint was put in and the artery was cleared, with Mickey reporting to friends and family on Wednesday in his hearty Southern drawl that he was feeling great and ready to go home. But complications resulted in Mickey's tragic passing Friday morning.
Mickey was a legendary figure on the East Coast, photographing damn near every good day on the Outer Banks from the mid '60s onward, contributing to the early growth and continued success of the Eastern Surfing Association (even serving as their official photographer over the last few years), and hand-crafting thousands of beautiful, functional shapes under the New Sun Surfboards label. Although Mickey didn't move to Kill Devil Hills with his beautiful wife Betsy until 1981, he immediately became one of Dare County's greatest ambassadors, mixing an astute photographic eye with one of the biggest smiles, heartiest laughs, and warmest hearts in all of surfing. That bestowed upon Mickey true bona fide legend status — in every sense of the word.
Mickey's sudden passing will be mourned for years, but his spirit lives on in every grom who traveled to Cape Hatteras for Easterns and every grown-up who gets a glassy cover-up at Avalon Pier. Stay tuned as we add more memories of Mickey below, along with information on memorial services and tributes. For now, say a prayer for Mickey's wife Betsy and the rest of his family on this difficult holiday weekend.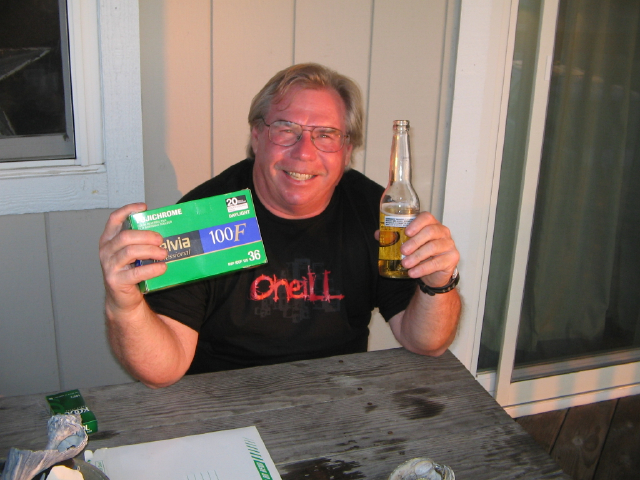 "To say that Mickey will be missed doesn't even come close to expressing the love and sorrow his many, many friends in surfing have for him right now. Condolences to his family and all who knew 2M — truly, truly another one of the good guys gone." –ESM Co-Founder/Photo Editor Emeritus Dick "Mez" Meseroll."
"So saddened to hear we have lost one of the kindest and generous members of the surf community. Mickey, I always joked, was Santa Claus on vacation in the Outer Banks. Always looked forward to seeing and catching up with him when I would chase swells up there. My deepest condolences, thoughts and prayers are with his family and friends!" –North Carolina photographer DJ Struntz
"A mentor, a brother, an absolute God amongst our community, Mickey McCarthy has passed and is off to look after each and every one of us from the heavens above. Mickey shaped me some of the best and most innovative surfboards I have ever ridden, and he singlehandedly carried my surf 'career' with his incredible photography. He was the kindest, most humble, loving, and inspiring human I have ever had the fine fortune of calling a true brother and so so very influential in my life as a boy growing into a young man — unconditionally, he was always there for me and for all of us. I had the most incredible conversation with him yesterday, sharing a few laughs and tears, and I will remain forever grateful for the last time we spoke and what we spoke of throughout that conversation. Make this holiday count with your friends and family, folks, there truly is no guarantee… rest in peace Mick, and thank you for being you — heaven received a true one of a kind and I know you're in great company smiling down brother! Condolences to his amazing wife Betsy McCarthy, friends and family. rest easy you absolute legend!"