WHAT: Red Bull Switchboard is a bucket-list day, where board sports enthusiasts have the opportunity to surf in the morning and snowboard in the afternoon. Starting off on the beach in Asbury Park, 100 athletes will paddle out for a surf session before being shuttled by OvrRide to Mountain Creek Resort to hit the slopes. It's the ultimate day of shredding.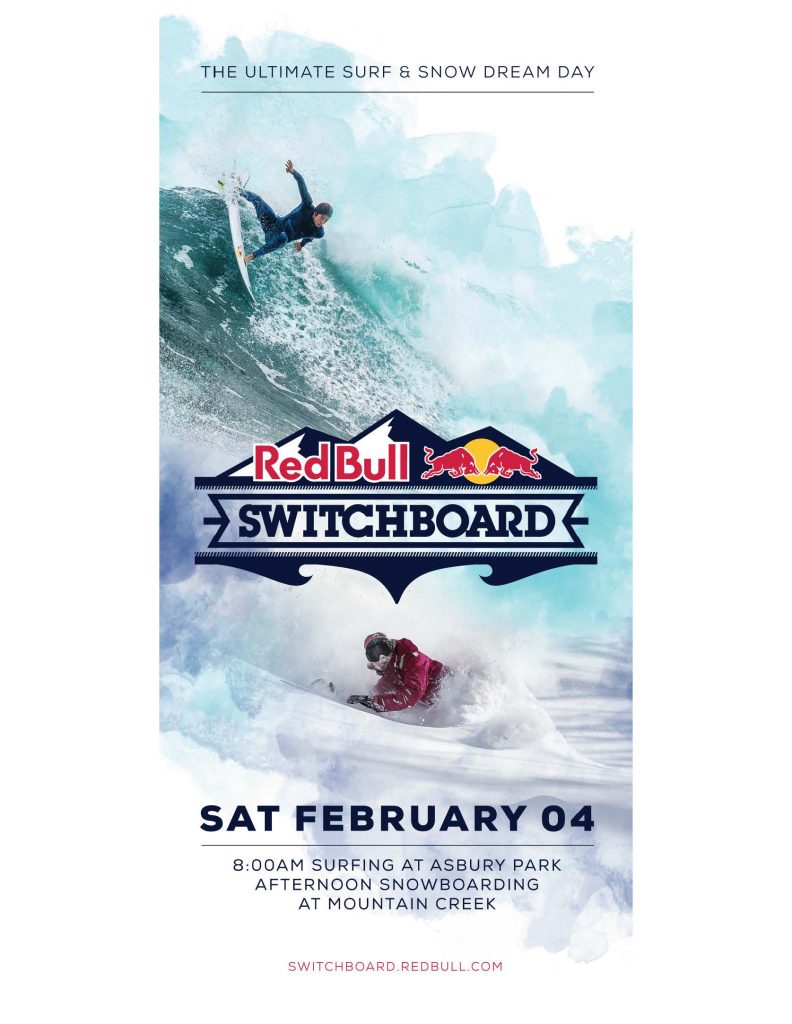 WHY: New Jersey is one of the few places in the world where surf breaks and ski resorts are within close proximity to one another. The winter weather on the East Coast isn't always ideal, but nor'easter storms are known for bringing fresh powder to the mountains and big swells to the beach. For those willing to brave the elements, epic surf sessions and quality snowboarding in New Jersey are only a few hours apart.
WHO: Red Bull Switchboard is limited to 100 athletes. Due to conditions, athletes should be experienced.
WHERE: Meet at Asbury Park Casino at 8:00 AM | Shuttle will be provided to Mountain Creek
DATE: Saturday, February 4, 2017           
SCHEDULE:
8:00 AM – Registration Opens at Asbury Park
8:00 AM – 9:30 AM – Surfing / Breakfast
10:00 AM – 10:30 AM – Bus Departure
10:45 AM – 11:00 AM – Snack Stop
12:00 PM – Arrive at Mountain Creek Resort
12:00 PM – 3:30 PM – Snowboarding / Skiing at Mountain Creek
4:00 PM – Bus Departs back to Asbury Park
6:30 PM – After hours
INFO: For more information, visit Switchboard.RedBull.com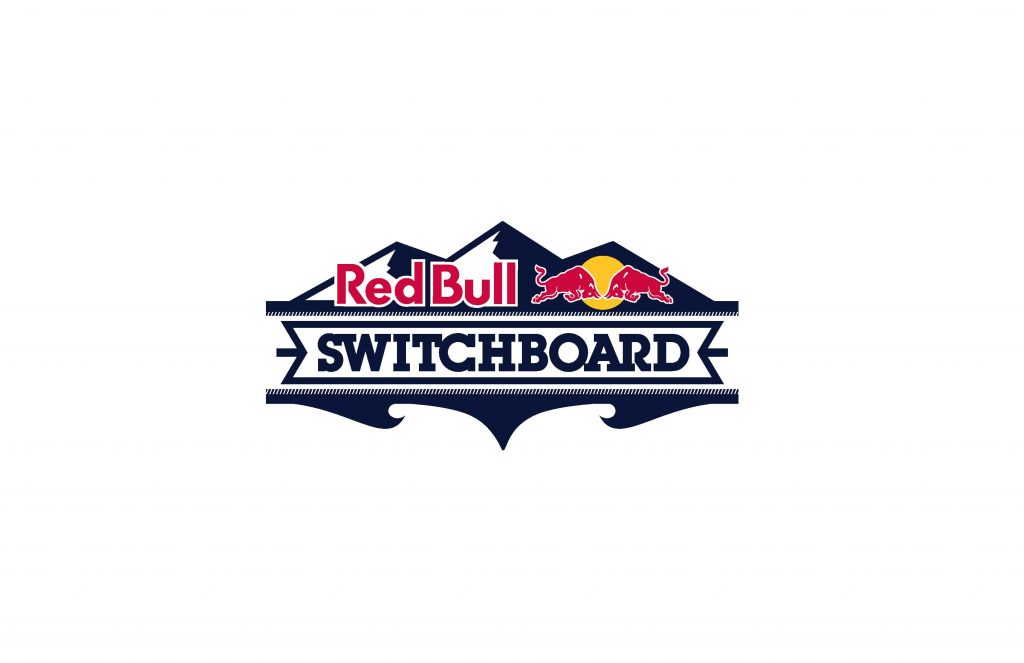 Tags: asbury park, new jersey, red bull switchboard, snowboarding, surfing