Rumor has it that Kelly Slater's man-made surf park could be in the early planning stages in South Florida — northwest Palm Beach County to be exact. On March 23, the Palm Beach County Commission will hold a zoning hearing to consider a request to amend the county's "planned industrial park" regulation to allow commercial recreation facilities. While this would apply countywide, the South Florida Business Journal claims the specific purpose of the amendment would be for Kell's "Surf Ranch Florida," with his legendary artificial wave technology to be developed on an 80-acre parcel within the Palm Beach Park of Commerce.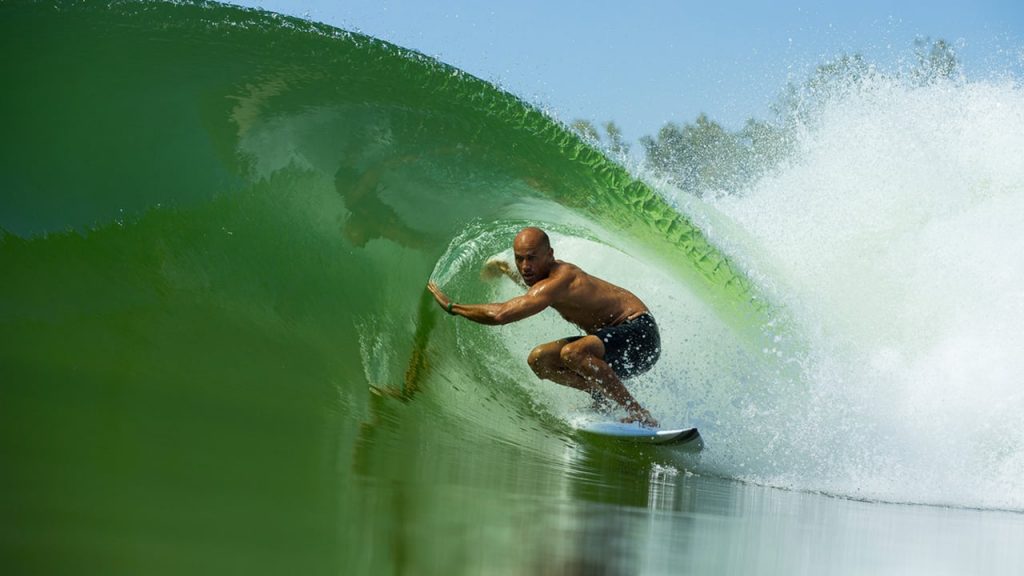 The application includes a link to the Kelly Slater Wave Co. website and media coverage of the company and its renowned wave technologies, which has been called the world's best manmade wave. Important folks at the World Surf League, whose parent company WSL Holdings acquired a majority stake in Kelly Slater Wave Co. last year, were not available for comment. Joni Brinkman of Urban Design Kilday Studios, who filed the application, also was not available for comment.
The Palm Beach Park of Commerce, also known as First Park South Florida, is comprised of 1,323 acres at Bee Line Highway and Park of Commerce Boulevard west of Jupiter. The application for the wave pool says the 13-acred Kelly Slater Surf Ranch would be developed on the northwest corner of the Park of Commerce, with a pool measuring 2,000 feet by 185 feet wide. "It may be beneficial to note that the land area currently under consideration has been available for over 10 years for development," Brinkman said in the application. "The narrow configuration of the parcel has inhibited the marketing of the property for larger warehouse or manufacturing/processing uses desired for the existing IG Use Zone [industrial] designation on the 80+ acre parcel. Code amendments to allow for the use to be considered by the BCC will allow for a tax-generating facility to be constructed on the site that will focus world-wide surfing sport attention on Palm Beach County."
Atlanta-based TPA Group, which owns the majority of the Palm Beach Park of Commerce's undeveloped land, was also not available for comment.