Oceanside Ca. May 16, 2017– Keeper Sports Products LLC is proud to announce the signing of Florida's own Jazmine Dean as an ambassador/Spoke person for the Scott Burke line of surf and stand up paddleboards manufactured by Keeper Sports Products LLC.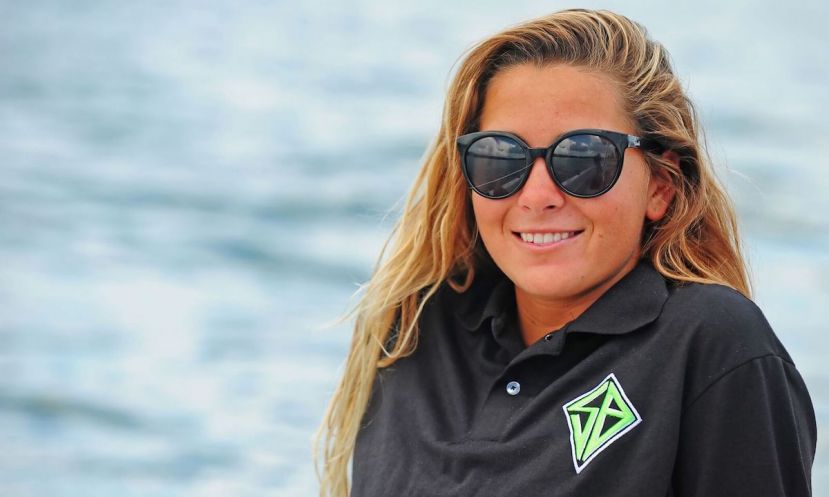 Jazmine is a 20-year-old Florida professional surfer with several wins at both the amateur and professional levels. She recently returned home from competitions in Puerto Rico and Mexico where she won the woman's professional division at the La Primavera at Domes Beach in Rincon PR and returned home to take the top spot at the Easter Pro-Am held Easter Sunday at Cocoa Beach's Lori Wilson Park.
Jazmine who is no stranger to her local break stated "I'm stoked to work with Scott Burke Surf and SUP and the team at Keeper Sports Products. I can't wait to continue my journey traveling to some of the most beautiful surf spots in the world."
Scott Burke, partner of KSP, remarked, "Jazmine has been doing modeling for us for a few years now. She is a great kid and we are happy to have her on our team." Jazmine will be traveling to California then through Mexico, Central and South America in pursuit of waves. "We're thrilled to have Jazmine representing our surf and SUP brand! She's an exceptional talent." adds Mark Kelly, president and other founding partner.
You can follow Jazmine and her brother Tyler on their journey by going to www.keepersportsproducts.com and clicking the Jazmine link. For more information about this topic please contact Ed Miles at 508-681-8690 or email him at e.miles@keepersp.com.
Tags: jazmine dean, keeper sports products, scott burke paddleboards, sup