Great things are coming. Two of the industry's longest lasting and most trusted brands, Hobie and Katin, are creating a new limited collaboration for their longtime loyal customers. Hobie Surf Shops has teamed up with Katin and legendary Katin seamstress since 1961, Sato Hughes, for an exclusive collection that will feature a limited-edition run of Katin x Hobie collaborative surf trunk.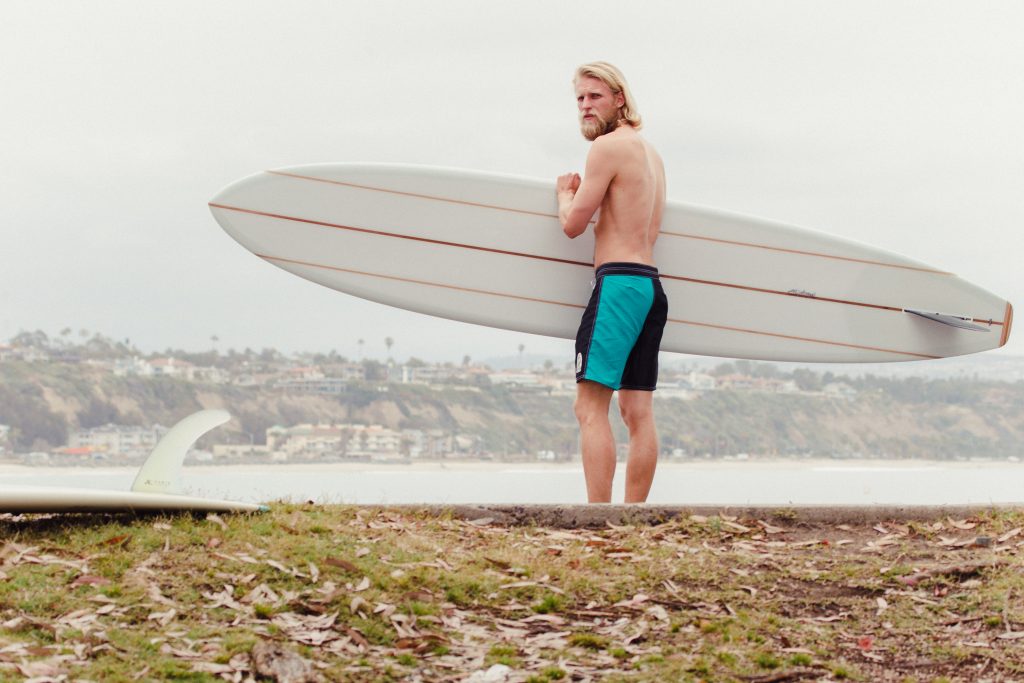 In addition to the handmade surf trunks, the Hobie x Katin collection also offers custom pocket t-shirts, graphic t-shirts and a hat, made right here in the USA.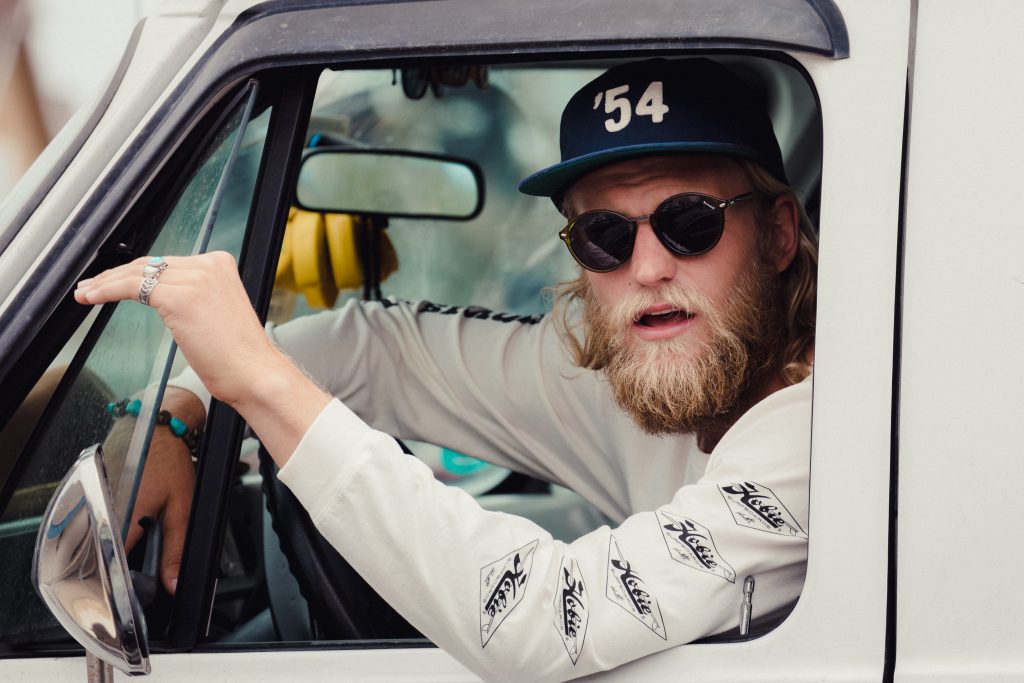 This special-edition collection truly highlights both company's united dedication to providing both endless quality and innovation, in company with Sato's preservation of excellence and commitment to exceptional durability.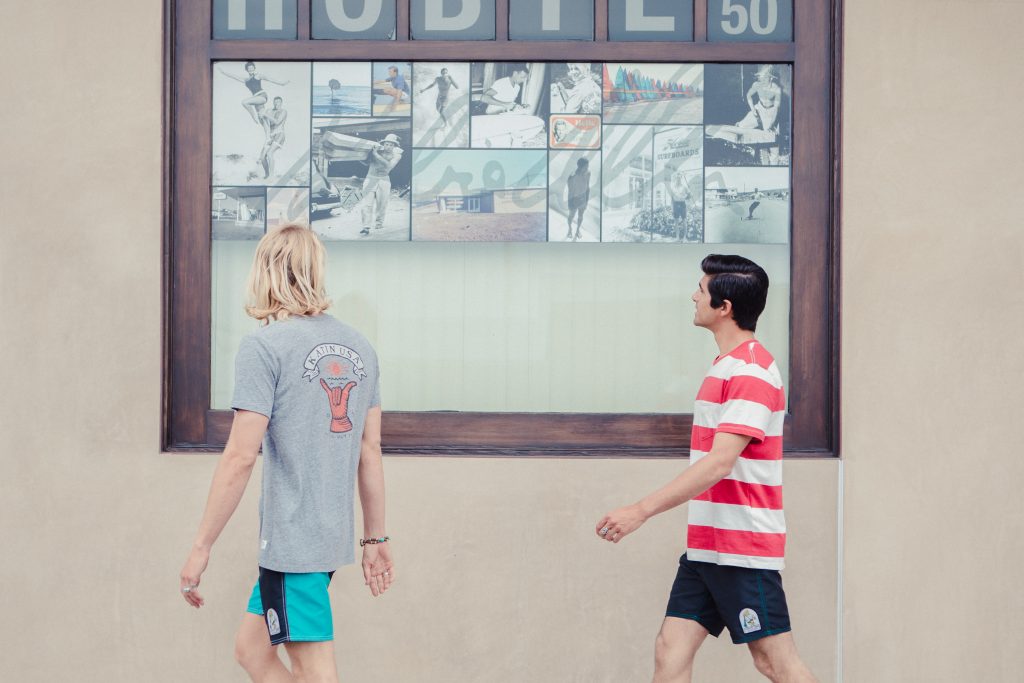 In 1950 Hobie Alter started shaping surfboards out of his parent's garage at their summer home in Laguna Beach, Calif. Shortly after in 1954 Hobie bought a vacant lot in Dana Point and opened the first surf shop in California. From that point forward, Hobie Alter's gift for originality not only forged the path for future surf shops but also changed the cultures of surfing, skateboarding, sailing, kayaking, and much more. Hobie and his retailing partner, Dick Metz, had truly created a model for everything the surf industry and its surrounding lifestyle stands for today.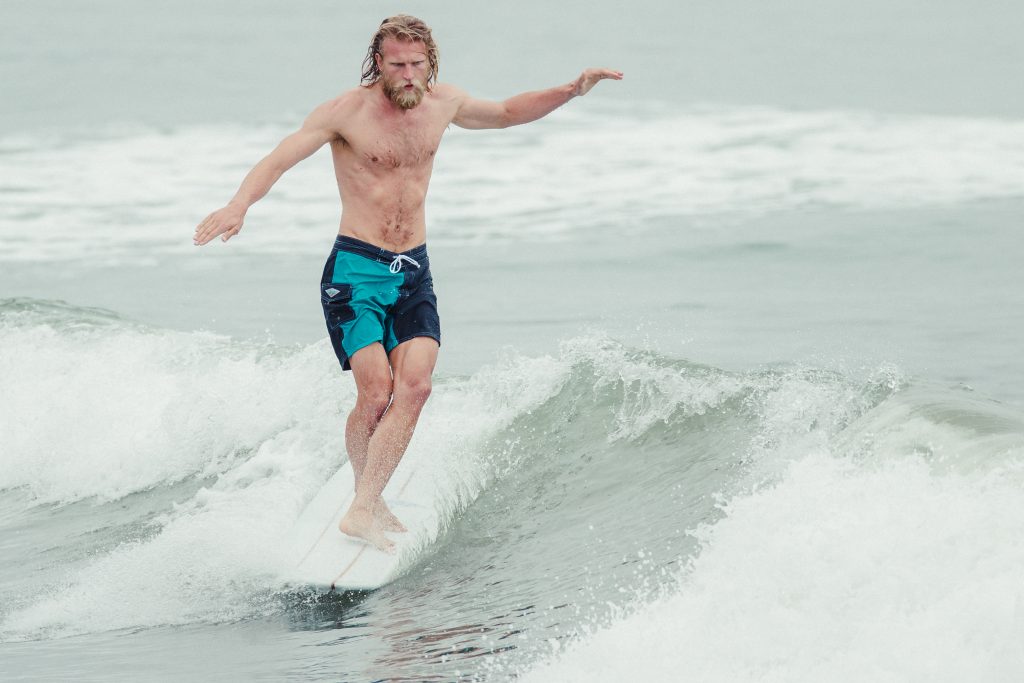 Bringing together both their passion for the ocean and a tireless work ethic, Hobie and Dick were able to do what they loved, while working to change the surf industry forever.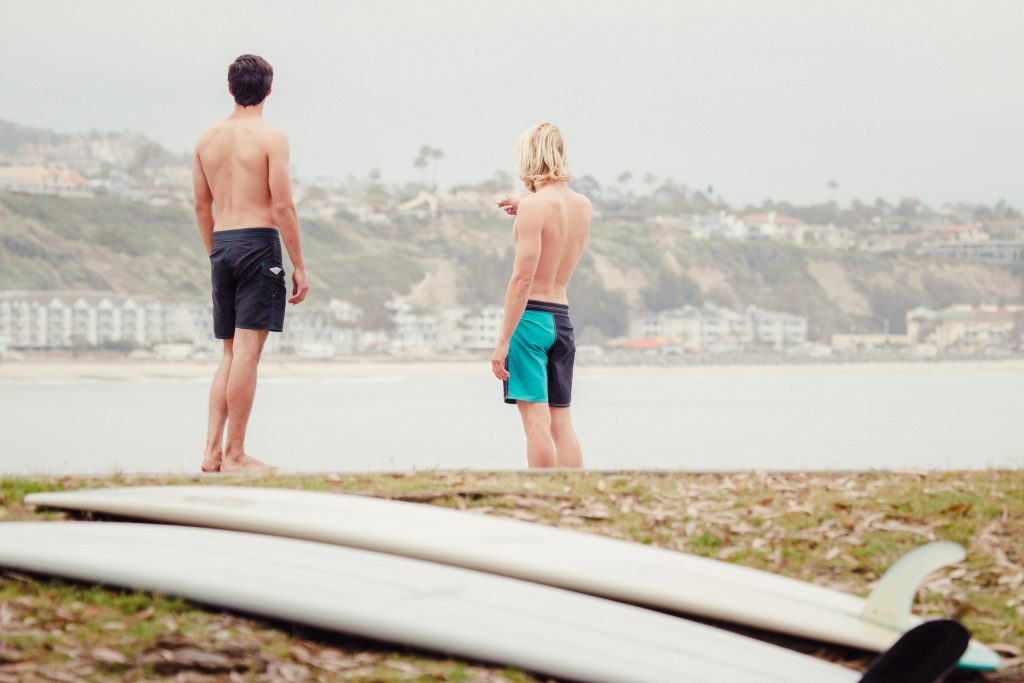 While Hobie was shaping the future of surf one board at a time, across town in Sunset Beach, Nancy and Walter Katin were about to make similar history, with the invention of the very first surf trunk.
In the early 1950s, Nancy and Walter Katin were in the business of making canvas boat covers. It was upon request from local surfers that they made the first pair of custom canvas surf trunks. Word quickly spread of these new trunks ability to withstand the demands of the sea. Hopeful "wave riders" came from far and wide pleading for their very own pair of trunks, so Walter sought additional help from a local skillful seamstress, Sato Hughes.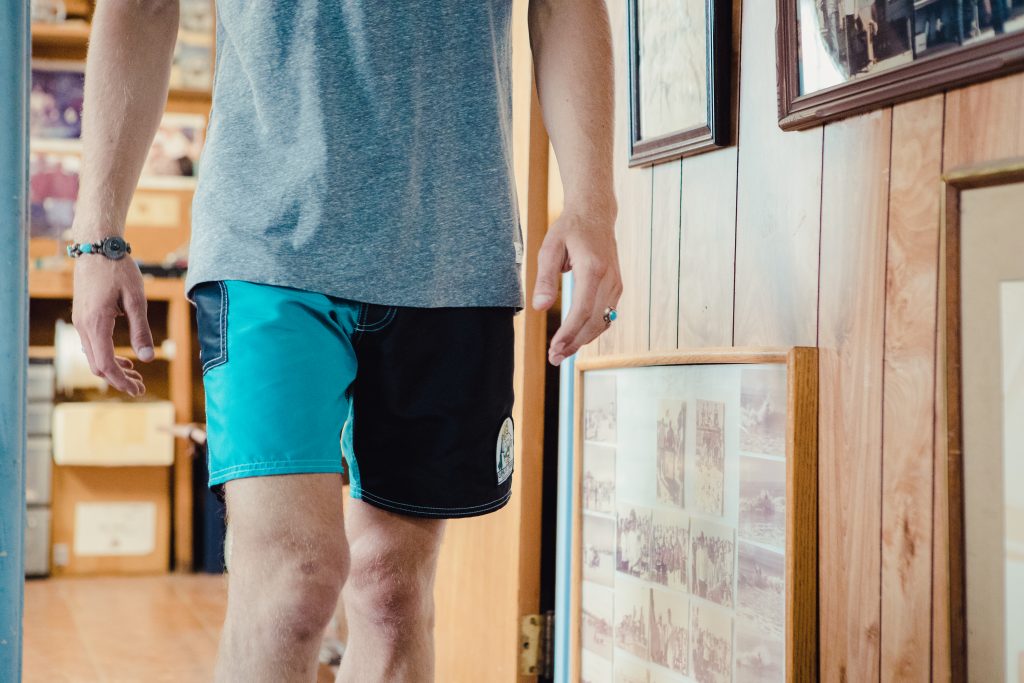 The story of this legendary Katin seamstress begins in 1928, in Kawasaki, Japan, where Sato Hughes was born. Sato, although a master of the art now, initially learned how to sew as a young student in Japan. After moving to the U.S. in the early 1960s, Sato truly began harnessing her sewing craft while hemming and tapering clothing at a local dry cleaning shop in Seal Beach, California. Walter and Nancy, who were regular dry-cleaning patrons, chatted with Sato from time to time on their visits to the Seal Beach cleaners. Although she had only been in America for six months, Walter was eager to add a talented seamstress to their team to keep up with the high demand for trunks, and excitedly hired Sato to work at the shop in 1961. With the addition of Sato, an industry and a loyal following were born.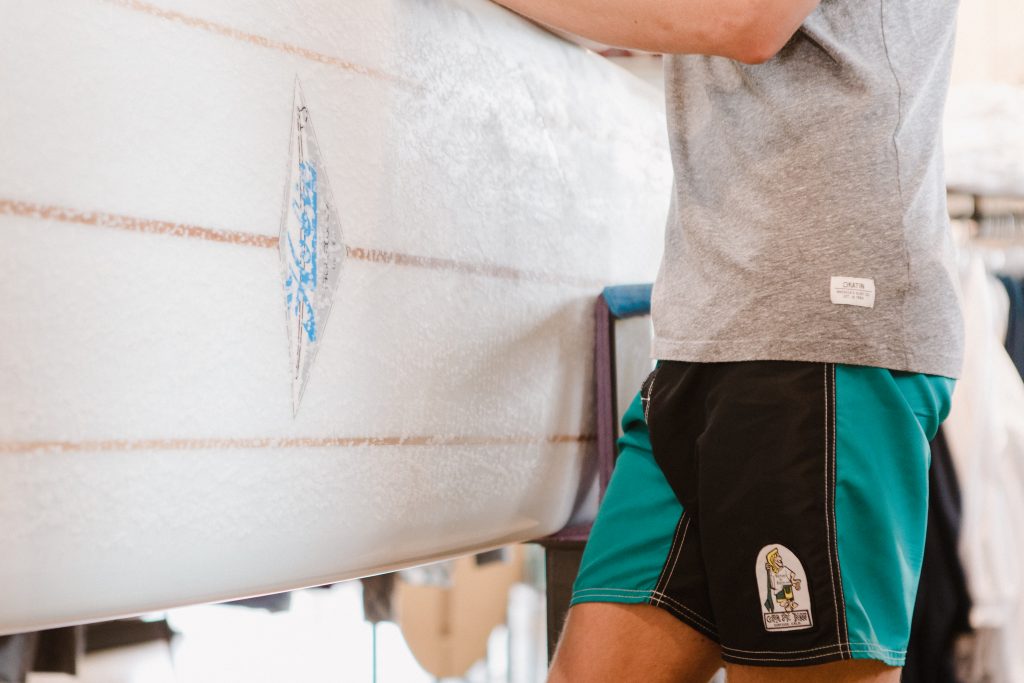 Soon some of the biggest names in surfing, from Shaun Tomson and Peter Townsend to Reno Abillero, Gerry Lopez and Eddie Aikau would go on to sport these handmade custom trunks from Sato. To this very day, Sato is still sewing strong at the same Kanvas by Katin surf shop in Sunset Beach.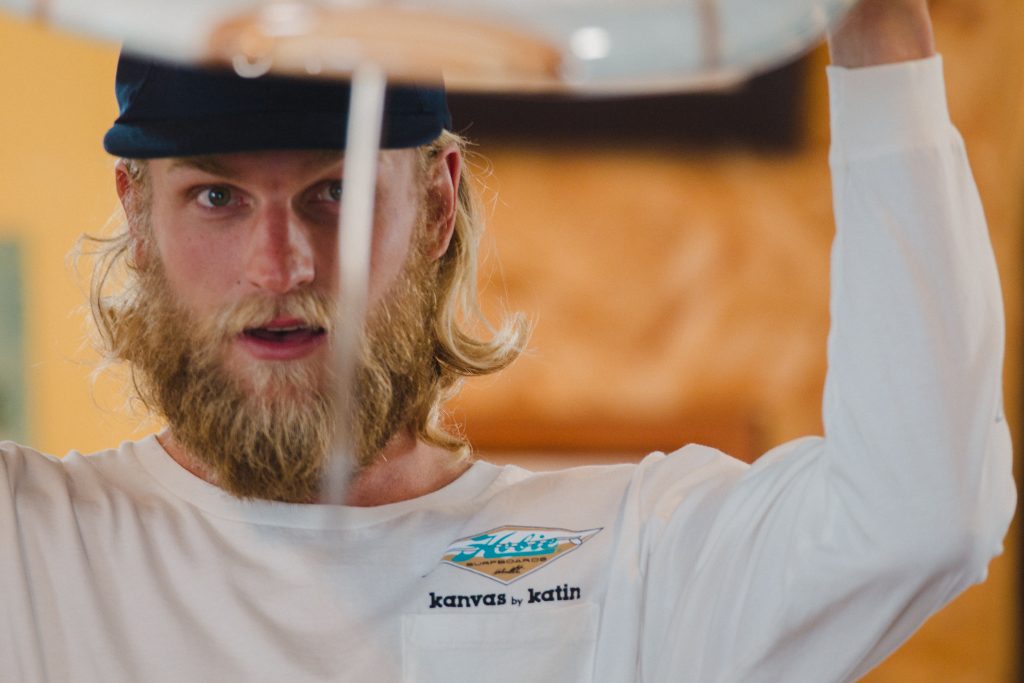 With Hobie Surfboards still hand-shaping boards out of the Dana Point store and Katin and Sato still hand-making surf trunks in Sunset Beach, we couldn't be more excited to share this partnership with you.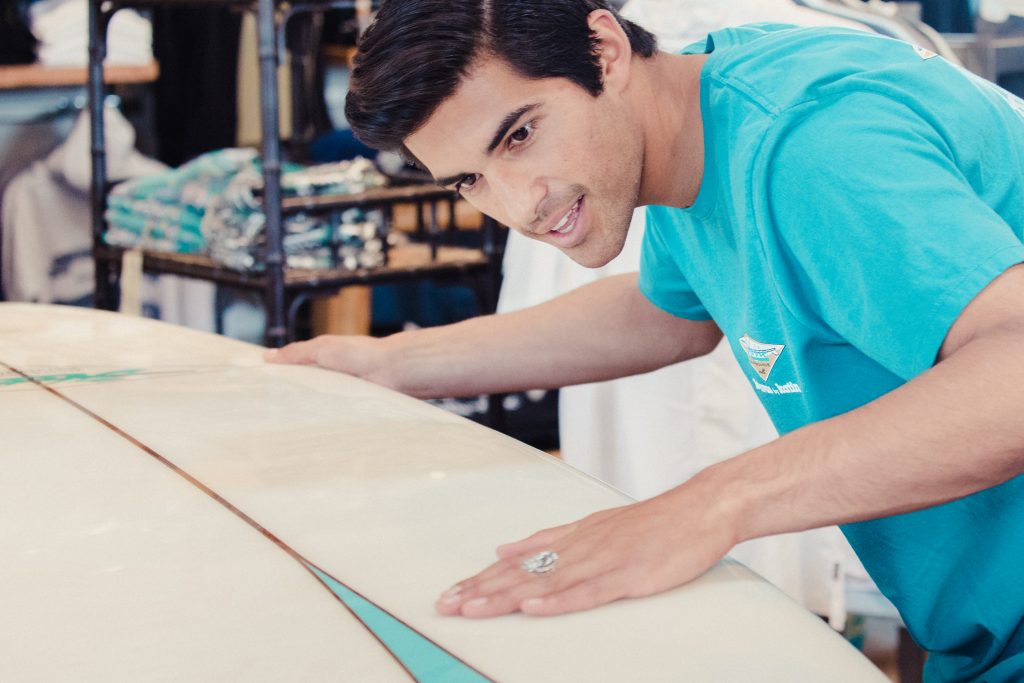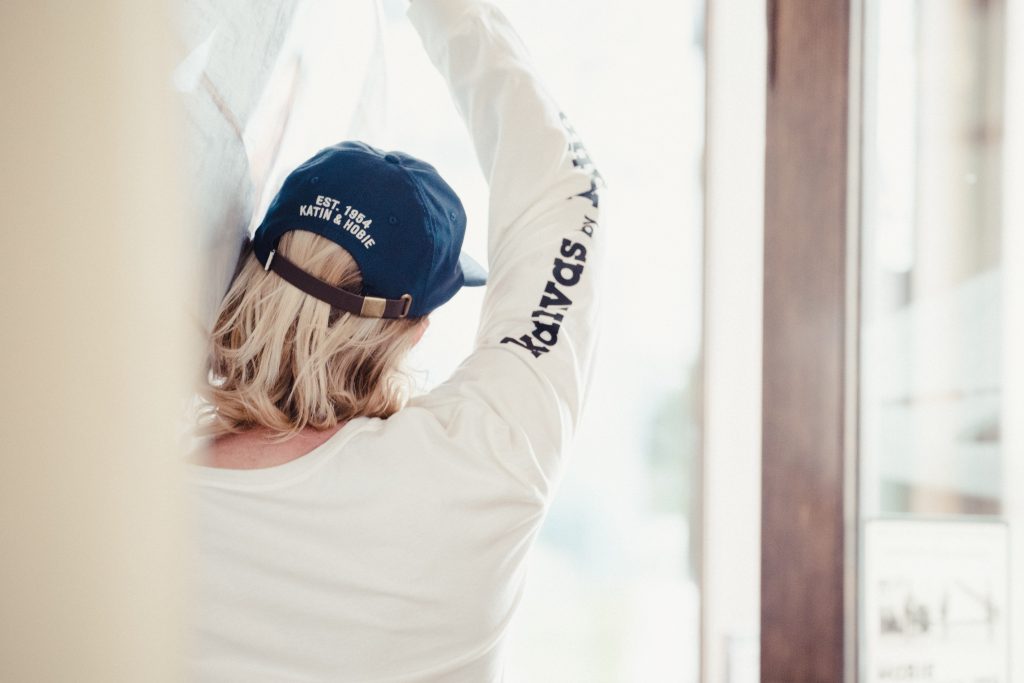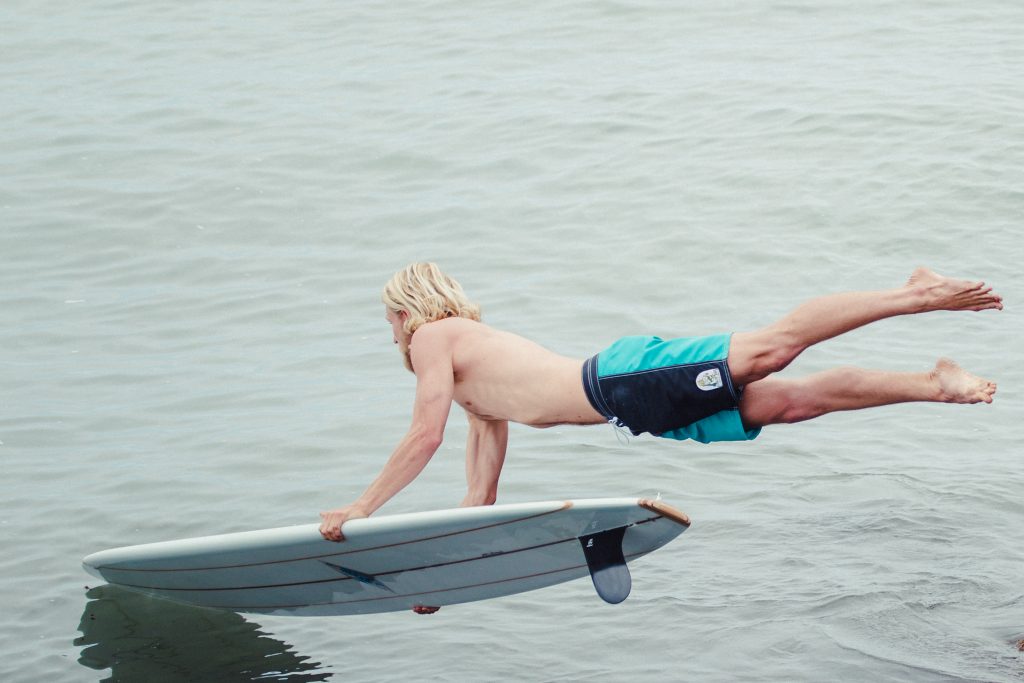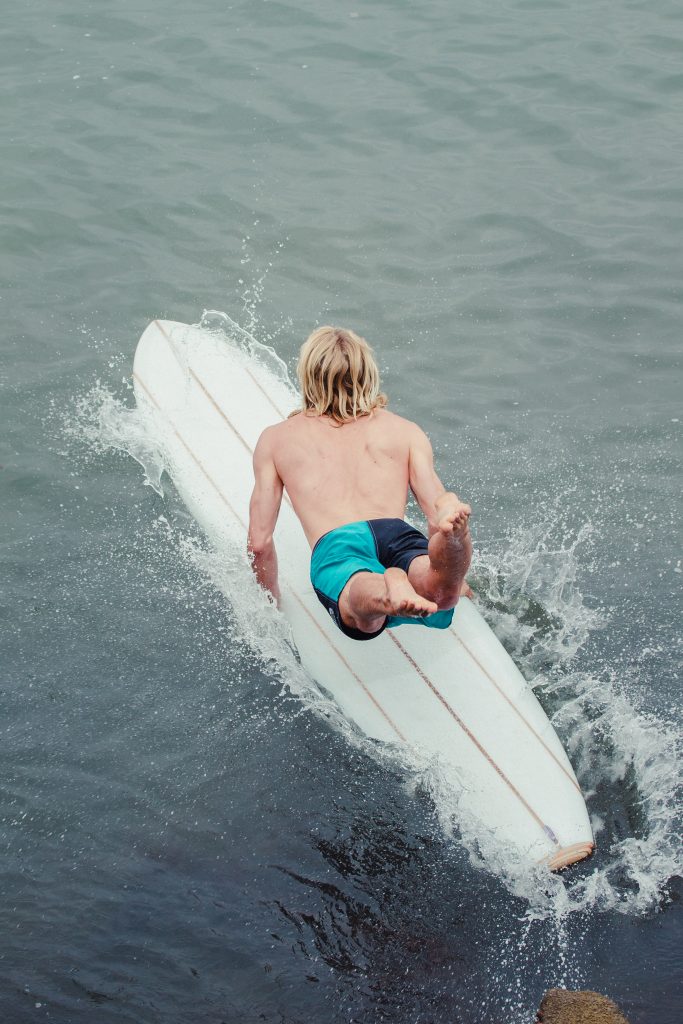 Tags: collaboration, hobie, katin