The Fourth Annual Florida Surf Film Festival (FSFF), presented by Monster Energy, is a wrap, and the screening panelists and founders are pleased to announce the winners of the 2016 awards.

"Our fourth year was truly amazing, not only with the spectacular lineup of films, but with the attendance of so many filmmakers, the continuation of our workshop series featuring writer, director, photographer, and surfer, Jamie Brisick.  We continuously try to elevate the event," said Florida Surf Film Festival Founder and President, Kevin Miller.  "We are excited about the ongoing partnerships we share with the Atlantic Center for the Arts and our new Presenting Sponsor, Monster Energy, and we look forward to growing the festival for our fans and especially the filmmakers."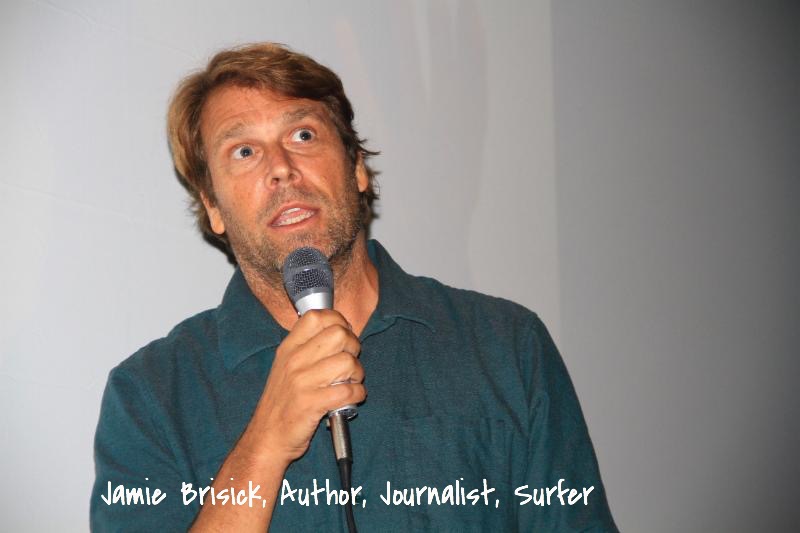 The 2016 festival kicked off Friday with It Ain't Pretty, directed by Dayla Soul, in attendance.  The film captured the latest action in female big-wave surfing with Maverick's and Ocean Beach, San Francisco, dominating the footage, with interviews and commentary from surfers and personalities from the area.  A crowd favorite, It Ain't Pretty had an extended question and answer session with Ms. Soul, with every age represented on the microphone.  It Ain't Pretty earned the distinguished Viewers' Choice – Feature award this year at the 2016 Florida Surf Film Festival.
Next up, Jamie Brisick took the stage with interviewer, Christian Beamish, author, waterman, and journalist.  The interview delved into the origin story of one of surfing's most charismatic personalities of the 1970's, Peter Drouyn, also known as Westerly Windina, whose transgender journey was documented in a book by Mr. Brisick titled Becoming Westerly (2015).  The engaging forty-five-minute Q&A covered a soon-to-be released feature documentary film about Westerly (2017), and Mr. Brisick's history as a professional surfer on the world tour, a journalist in the surf industry, and eventually, a main stream career as a writer.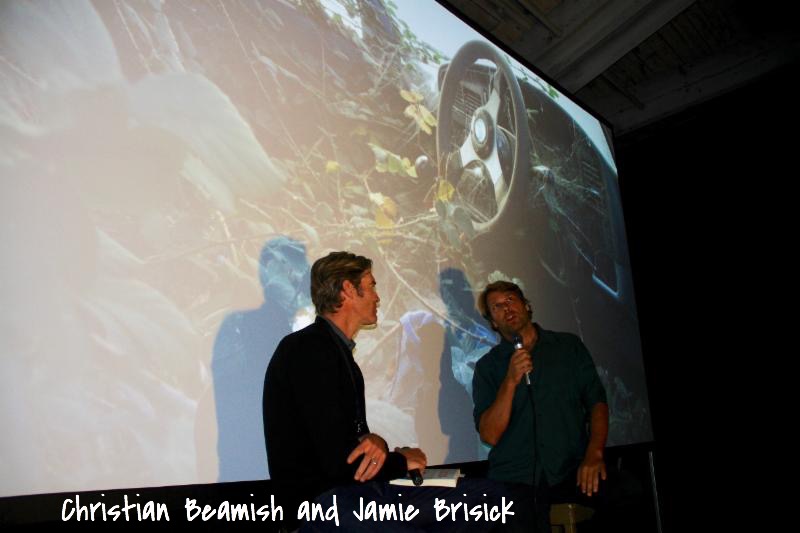 The third segment of the evening featured the film awarded Best Surf Movie, South to Sian, directed by Dustin Humphrey.  The road flick beautifully captured a journey from East Nusa Tenggara to Nias with some motocross sections edited in for your cinematic pleasure.  The evening concluded with two short films capturing cold water surfing and the thrill of the hunt and the challenges of the wind in Being There and The Accord, respectively.
On Saturday, Jamie Brisick conducted a one-day journalism workshop for 13 attendees, some veteran filmmakers and writers and some folks new to surf journalism.  The Florida Surf Film Festival workshop covered industry standards, content, thoughts on publishing, networking, and editing work for submission, as well as many other topics germane to the field.
On Saturday night, the film Given took Best Documentary – Feature and Best Cinematography – Feature.  The enthusiastic crowd, including one dog, had questions answered by Jess Bianchi, Director, for a full half hour.  This round-the-world epic took fans to Ireland, Morocco, Nepal (correct – No Waves), New Zealand, and many other locations where the Goodwin family finally landed on Fiji, hopefully to land a big fish with a spear.  This was hands down, one of the best films we've ever shared with our fans.  Introducing Given earlier in the evening was Sorria, featuring a beautiful and smiling Brazilian cast, with filmmaker, Gabriel Novis, in attendance.  Also, Let's Be Frank, the conspiracy-laden history of Frank Solomon was investigated in a beautifully shot, epic mockumentary with a top-notch, original soundtrack.  Peter Hamblin flew in at the last minute to share his film with Florida Surf Film Festival fans, and it didn't disappoint.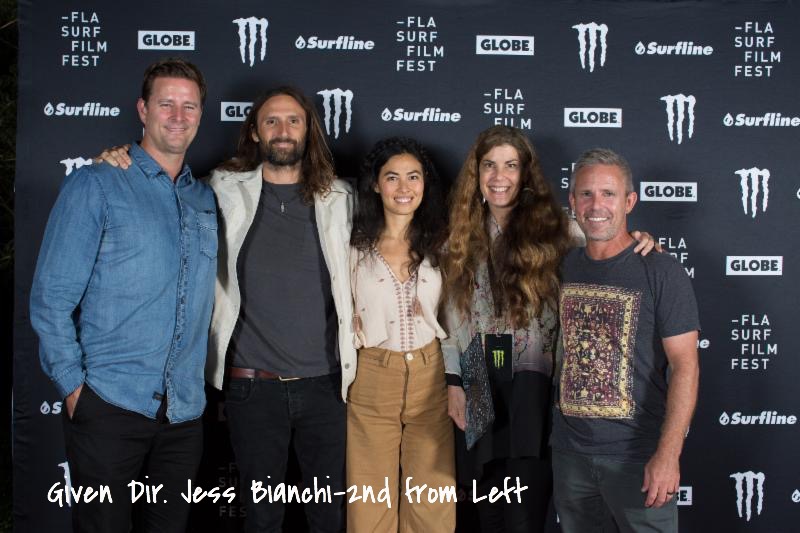 The screening panelists entered their selections, along with our viewers' choices.  The awards are as follows:
Best Documentary – Feature:  Given; Director – Jess Bianchi
Best Surf Movie – Feature:  South to Sian; Director – Dustin Humphrey
Best Cinematography – Feature:  Given; Director of Photography – Devin Whetstone
Best Soundtrack – Feature:  The Zone; Director – Jack Coleman
Viewers' Choice – Feature:  It Ain't Pretty; Director – Dayla Soul
Best Documentary – Short:  Freezing;  Directors – Jeremy Joyce and Rob Lockyear
Best Surf Movie – Short:  Growing; Director – Morgan Maassen
Best Cinematography – Short:  Growing; Director – Morgan Maassen
Best Soundtrack – Short:  The Accord; Director – RC Cone
Viewers' Choice – Short:  Homemade; Director – Alex DePhillipo
Juries include: Feature Jury – Christian Beamish, Joe Turpel, Matt Pruett, Chad Campbell, and Ben Mondy.  Short Jury – Matt Warshaw, Lewis Samuels, Matt Kechele, Nick McGregor, Paul Prewitt, and Bryan Forand.
We were again proud to have Monster Energy serve as our presenting sponsor for this year's festival, providing travel and lodging for the filmmakers who attend the festival.
Surfline provided coverage and marketing services for the 2016 festival as our principal media sponsor.
Cigar City Brewing and Green Room Brewing and House 4 Beer served as the festival's official beer sponsors, presenting in the Pabst Visitors Center and Gallery.
Grander Premium Rum served as the official rum of the festival with the Grander Rum Bar located in the Pabst Visitor Center and Gallery.
Clancy's Cantina and Café Verde served as the festival's official food sponsor, presented in the Whatmore Commons.
Other sponsors we'd like to thank include:  Serenity Springs Recovery Center, Globe, Brian Layman Financial Services, Stance, Octopus, Nectar Eyewear, Nixon Watches, Global Surf Industries, Holistic Movements, Mangrove Bay Design, Frame of Mind, Waterways Surf Adventures, Nemberala Beach Resort, La Ponderosa Beach and Jungle Resort, Total Vision, Red Dog Surf Shop and Kembali, Surfrider Foundation (Volusia/Flagler Chapter).  A silent auction featuring some of our sponsors' products was held in the Pabst Visitor Center and Gallery.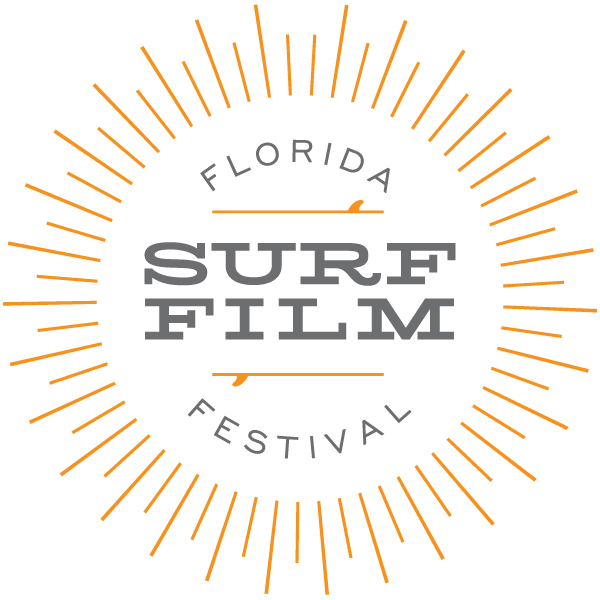 Florida Surf Film Festival, LLC
 386-427-6975 x14
info@floridasurffilmfestival.com
http://floridasurffilmfestival.com
Tags: atlantic center for the arts, awards, florida surf film festival, jamie brisick, new smyrna beach