Just two days before Christmas, Belle Harbor, NY, lifeguard and surfer Dylan Smith, who saved the lives of several residents during Hurricane Sandy, perished while surfing Maria's in Rincon, Puerto Rico. Smith's body was found lifeless next to his surfboard in the large northwest swell that was impacting the island. Although a local surfer rushed him to shore, doctors could not resuscitate him.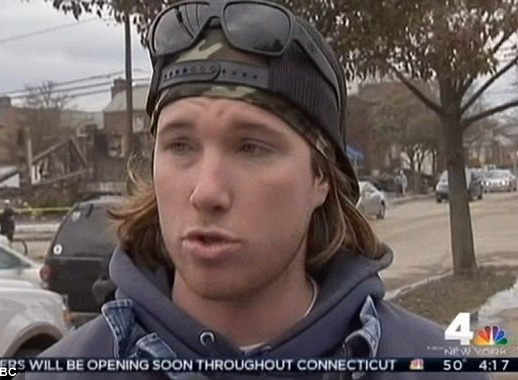 Photo: WNBC
On the night of October 29th, Smith helped his Beach 130th St. neighbor Michael McDonnell save six area residents who were left stranded by fast-rising floodwaters and widespread house fires as Hurricane Sandy came ashore. As McDonnell created a rope bridge to try and get his neighbors to safety, Smith paddled up on his surfboard and stretched the rope across the street before assisting the survivors to safety. "[Dylan] was a guardian angel in a wetsuit," McDonnell said in an article written for the New York Daily News. "His calmness and ability to work with me like a team stood out immediately. It was at that moment I knew I had a great person at my side."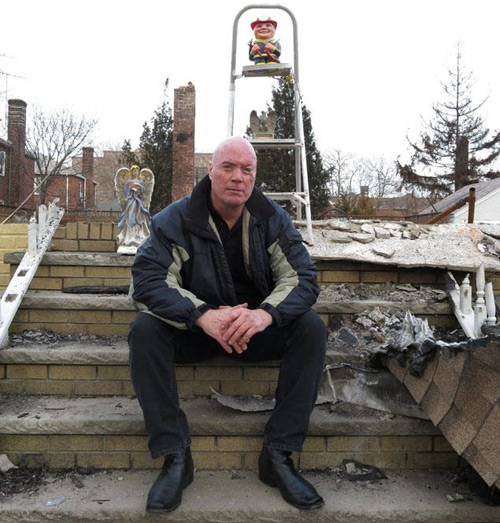 Michael McDonnell, pictured here on the steps of his destroyed Belle Harbor home, was setting up a rope bridge to save neighbors from Hurricane Sandy's storm surge when Dylan Smith paddled up to help. Photo: New York Daily News
Smith and McDonnell were named two of People Magazine's 2012 Heroes Of The Year. But on December 15th, Smith told the New York Daily News he was uncomfortable with his newfound fame. "I don't really see it that way," he said when asked if he felt like a hero. "I was doing it to help Mike out. I did what I was asked to do. I don't want to talk about me. I don't think I'm a hero. Absolutely not. I just did what I was trained to. I'm a lifeguard. I surf. This is what I do."
McDonnell said it took some convincing for his young friend to agree to thePeople Magazine award. "Dylan wanted to stay very clear of any publicity," McDonnell wrote in the New York Daily News. "When I approached him… he said he would pass on the photo shoot. I told him Mother Nature tossed us onto this media platform — and if we use[d] it properly it would bring recognition and help to all our neighbors who need it. Once I said this, he said, 'Then count me in as long as we together can bring attention to the right cause.'"
McDonnell remembers trading beers and shots at The Wharf Restaurant with Smith and some of the people they rescued, many of whom credited Smith as the hero he didn't want to be. "They certainly deserve to be called heroes," said 59-year-old Jim DiBenedetto. "They came in with so much confidence. Mike said we were going to tie a rope, and Dylan came out of nowhere with the surfboard and helped people get across the street to safety."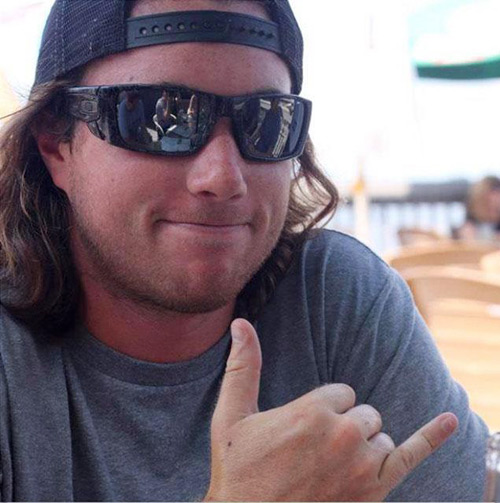 Photo: Smith Family
Family friend Michael Light, an FDNY Chief with Brooklyn's Battalion 37, spoke for the family several days ago and told the New York Daily News it was "so shocking" that Dylan Smith died while pursuing the same activity that had saved lives only two months before. Light described Smith as an "absolute hero" who was integral to his local neighborhood's clean-up and recovery effort, and said the young man was looking to "blow off some steam" with his trip to Puerto Rico. "He was a wonderful young man with a bright future and so much to offer," Light said. Smith's 22-year-old cousin, Ryan Moroney, added that Dylan was like a superhero. "If you were in need, Dylan would be there to help, hands down, no questions asked. His passions were to just go out and enjoy life — and anything anybody needed, he was always there."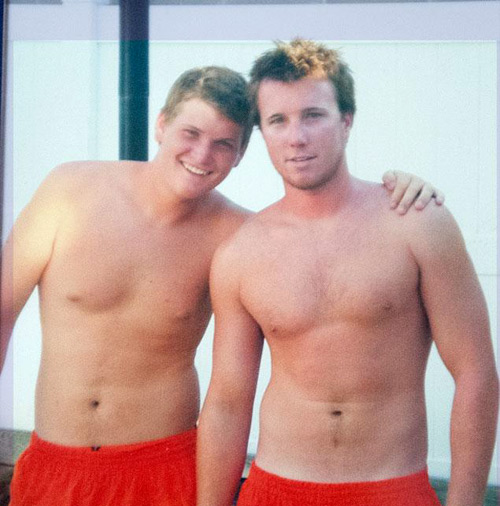 Dylan (right) with his younger brother Jake (left). Photo: Smith Family
Dylan Smith leaves behind his father Tim, a surfer and FDNY fireman, mother Mary, and younger brother Jake. A paddle-out at Sandy Beach in Puerto Rico is slated for 10:00 a.m. on December 29th; stay tuned for updates on memorial services in New York.
[template id="26″]