Jamaica's 2014 RJR Sports Foundation's Surfer Of The Year, and Marley Brand sponsored athlete Elishama Beckford, has  stamped another Jamaican footprint on the beaches of international surfing. One of the brightest young talent to have taken on the professional surfing industry since the Wilmot brothers, returned last  week from a trip to California, the Home of US surfing, where he scored it BIG.
With the exposure and surfing experience he received at the national level as a youngster, he dominated the Jamaica Surfing Association's annual Junior Surf Series. As a National Junior Surfing Team member competing in the International Surfing Association's World Junior Surfing Championships around the world, coupled with his focus and commitment he is confident and in the perfect position to "paddle out" into the competitive lineup of the surf industry.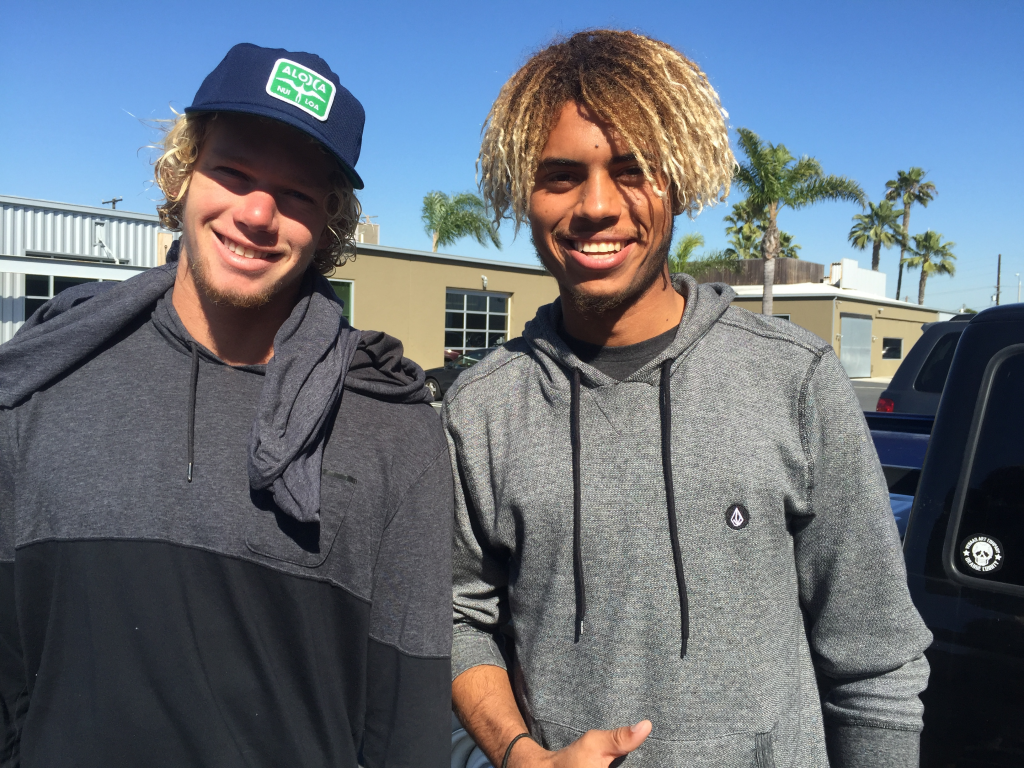 The challenge to any potential surfing professional, "competitive or free surfer",  is to attract attention and then "deliver the goods"… competition results on one hand and commercially viable audio visual content on the other. Being from Jamaica Elishama or "Shama" as his friends call him, has the ability to deliver in both departments. All he needed was to "BUSS" as we say in Jamaicaand as we now see that it was just a matter of time before that was a reality.
Jamaica has enjoyed more than its fair share of publicity and exposure in the international surfing press and as a result news of any spark that twinckles on the island draws the attention of the surf world like moths to a flame. Shama, seeing that the time was right followed his dream on a trip to find his surfing destiny…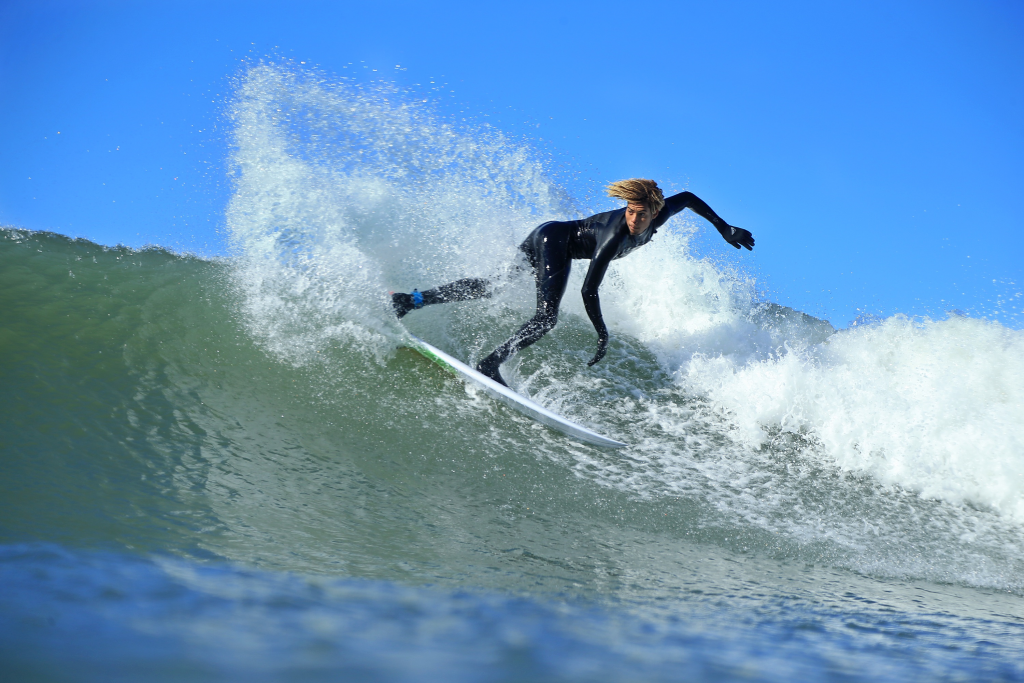 Shams, so we hear you have just returned from California. We know that you have been a top name on the local surf scene for years. Tell us a little about the trip.
"Well I embarked on a trip to California for two months, from the 19th of January– the 23 of March. I wanted to make contacts and see if I could move my career forward. I worked out and trained at the DSC gym in San Clemente four days per week for the duration of that time…"
What kind of training was it?
"It was a type of Cross fit training that was geared towards building muscles used in surfing and gaining stamina and core strength. I trained along side some of the San Clemente top pro surfers like Kevin shulz and Jeremy carter. We also attended yoga classes four times per week to increase flexibility over the two months. I also worked consistently with surf coach and former professional surfer David post."
You seem to surf pretty good to me. Tell me, what does a coach do for someone at your level?
"Dave would video all my surf sessions and then we would review the footage together and he would point out necessary adjustments to be made to better my technique and competition strategy. Wave selection was also a major part of my coaching."
Wow that sounds really exciting! What else did you get done on this trip?
"I had the opportunity to work with a surfboard shaper which allowed me to fine tune my equipment to get the best results from them. Also, Liz Post, Dave's wife provided me with a very well scheduled dietary program geared around surf activities.
So you said Dave was a pro surfer, did you run into any other stars while you were there?
"Yes man. Being able to surf many of the famous surf breaks in California, I had the opportunity to meet and greet with some of the top surfers in the industry including the current World Champion "John John Florence!" I also met other pros like Yadin Nicol , Keanu Assing, Griffin Colapinto, Jordy Smith and others.
Seems like you were right in the thick of the celebrities! We know it is hard to attract attention. What do you think helped you to get noticed?
"Well, the month before I went to California I worked on a surf film with a filmmaker from Gremany named Louis Josek and was able to release it as I got there. The video had great success on the internet and was published by over 15 online surf magazines world wide including the the biggest one in the states, "Surfer magazine". It was also carried in major publications in Europe and South America. The video was noticed and re-posted by professional surfers in the industry, including the Gadauskas brothers who just recently ran a very successful surfboard drive for the Jamaican surf community, as well as major surf companies including Hurley."
Hurley? Isn't that one of the industry leading brands?
"Yes. That opened the way for me to go and meet with the officials at the HQ of Hurley where I spoke with "Pat towersey" who was thrilled to entertain the conversation of sponsorship, the conversations continued and not long after that it was official and I was given the opportunity to be a brand ambassador for the company!
Congratulations Shama!
"It didn't end there either. I do a lot of skateboarding when there are no waves and I achieved sponsorship success in the sport of skatebording with the skate company called Active, which is one of the major skate shops and distributors of board sport equipment in the states, with the help of Kertia Marley who started conversations with the company about sponsoring the islands first professional skateboarder with all the right content that was showcased on my social media platforms (Instagram, shama_the_superman) Active immediately saw the potential in the movement and jumped on board."
Well thank you and congratulations again and all the best on the road to your dream!
Tags: elishama beckford, jamaica