O'Neill has committed to the East Coast Grom tour as the headlining sponsor for the 8 event series designed for surfers under the age of 16. The competition line-up will travel between Virginia, North Carolina, and South Carolina in its first year, with ambitions to expand into Florida its second year. O'Neill has had a long history supporting East Coast surfing with past support of the O'Neill Grom Prix series and Sebastian Inlet Pro, to the current day sponsorship of the O'Neill Pro Am in Wrightsville Beach, NC.
"O'Neill is excited to partner on an event series focused on youth surfing," said Shaun Moody, Director of Marketing. "The East Coast Grom Series provides a great platform for kids to experience competitive surfing across the Mid-Atlantic region." Event Directors Phil Jackson and Seth Broudy are enthusiastic to receive such high-level support in the beginning stages of their surf tour for kids. Phil comments, "We are beyond stoked to build a relationship with O'Neill. They are a staple in the surf industry and have been for decades. They see our vision and are dedicated to stoking out the groms. With this partnership we are able to take the East Coast Grom Tour to the next level."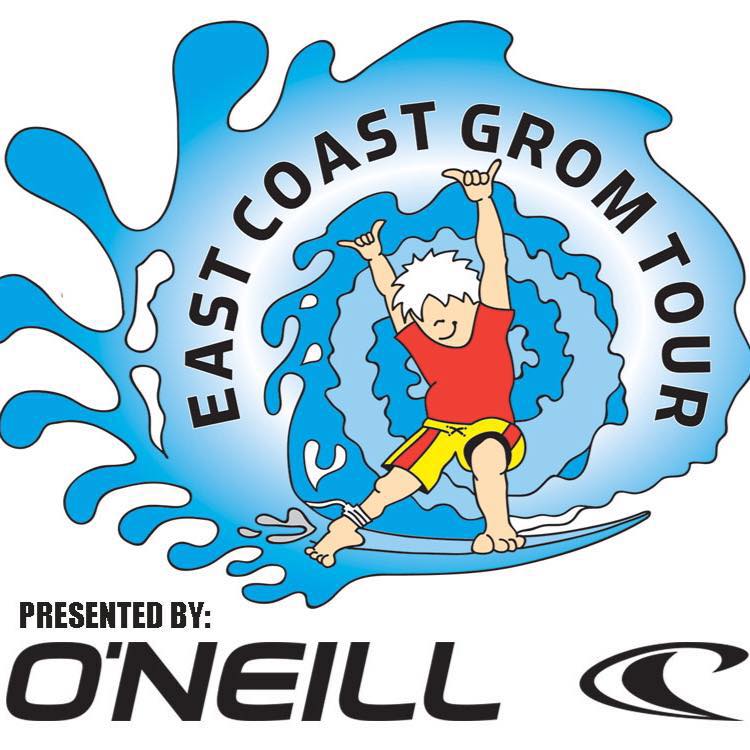 Both Jackson and Broudy are eager to push their kids' surfing mission further, with Phil also being the Executive Director of the Surf Dreams Foundation and Atlantic Surfing Federation, and Seth owning Seth Broudy's School of Surf, their sponsorship deal with O'Neill is a huge step towards triumph for the young surf industry. Beginning this May, the East Coast Grom Tour will consist of 7 divisions: Boys/Girls U10, Boys 11-13, Girls 11-13, Boys 14-16, Girls 14-16, Open shortboard and Open longboard. The contest format will be 4 person, 20 minute heats using the ISA rule book.  Contestants must compete in a minimum of 3 events to qualify for the championship event, and each surfer's' top 3 contest results will determine championship invitations. All finalists will receive major benefits from the O'Neill partnership, and the winners of the Championship event (date TBA) will get a free trip to Puerto Rico in January 2018.
A portion of the proceeds from the Tour will go to the Connect with a Wish Foundation based out Virginia Beach, Virginia. Connect with a Wish Foundation is a foster care program that provides children the opportunity to get into youth sporting organizations. For more info please visit www.eastcoastgromtour.com
Tags: east coast grom tour, o'neill, phil jackson, seth broudy