New York filmmaker Drew Maloney checked in with info about his new project, "Time & Tide," which begins screening this week in New York and continues throughout the summer. Below is insight from Drew, a trailer for the film, and all the premiere dates.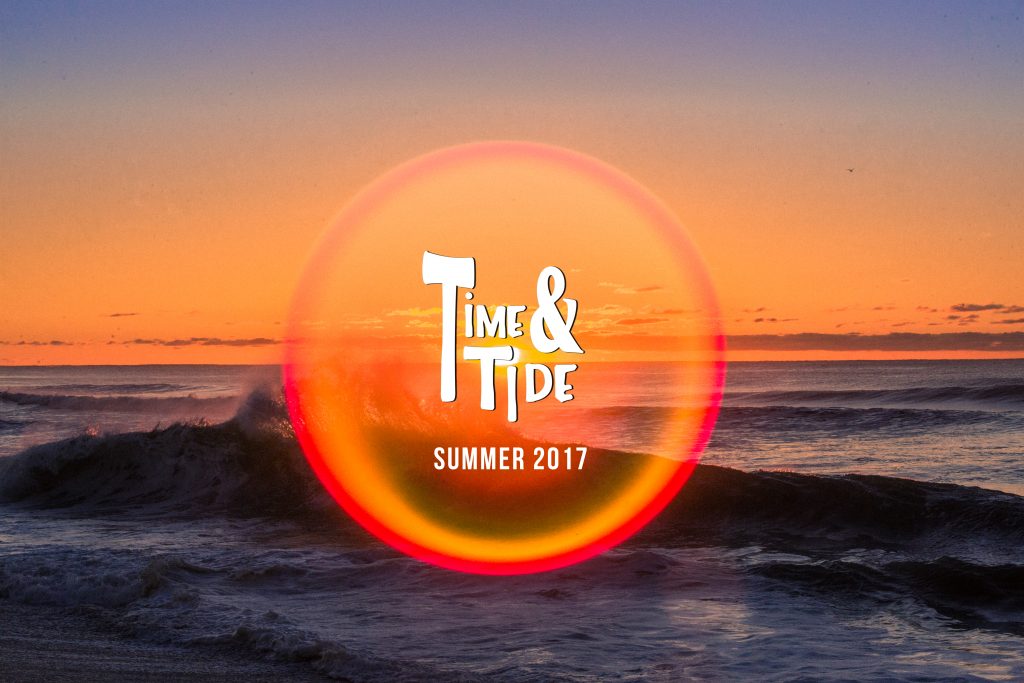 "Time & Tide is my second film," Drew says. "Having grown up on Long Island, I wanted to show how beautiful the south shore of New York is through the unique eyes of a surfer. I chose to challenge myself and go with a fictional storyline instead of taking the documentary route this time around. "Time and tide wait for no man" is an old sailor's saying that stuck with me because of how accurately it depicts surfing in New York and on the East Coast. It's very hard to find good waves in New York with all the elements needed to line up (wind, tide, swell from storms that don't come that often, sandbars eroding etc.). It's easy to spend entire days searching for good waves, only to never find them. And the best bet to finding good waves in New York is to surf through the winter. This still leaves no guarantees and is where our story begins with New York surfer Joe on the search."
Time & Tide Trailer from Drew Maloney on Vimeo.
June 22nd at Big Daddy's Restaurant in Massapequa
June 29th at Swell Taco in Bablyon
July 13th at Bridge Club in Long Beach as part of NY Surf Week
July 20th at The Montauk Beach House in Montauk
August 9th at Patagonia Bowery in New York City
August 18th at Rockaway Beach Surf Club in Rockaway Beach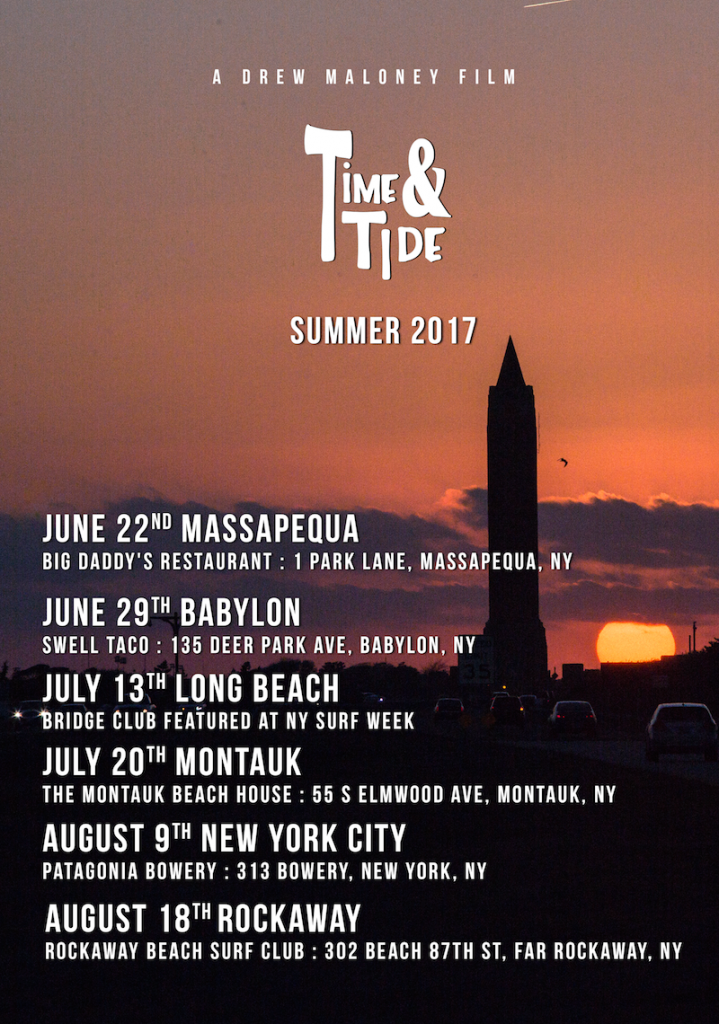 "My first film was a conservation documentary focused on illegal fishing practices occurring on a Mozambican coastline in 2014," Drew adds. "It brought up some controversial issues within the dive industry, and rare footage from the Doc was picked up by Nat Geo's Pristine Seas. The documentary Breaking Water can be viewed here."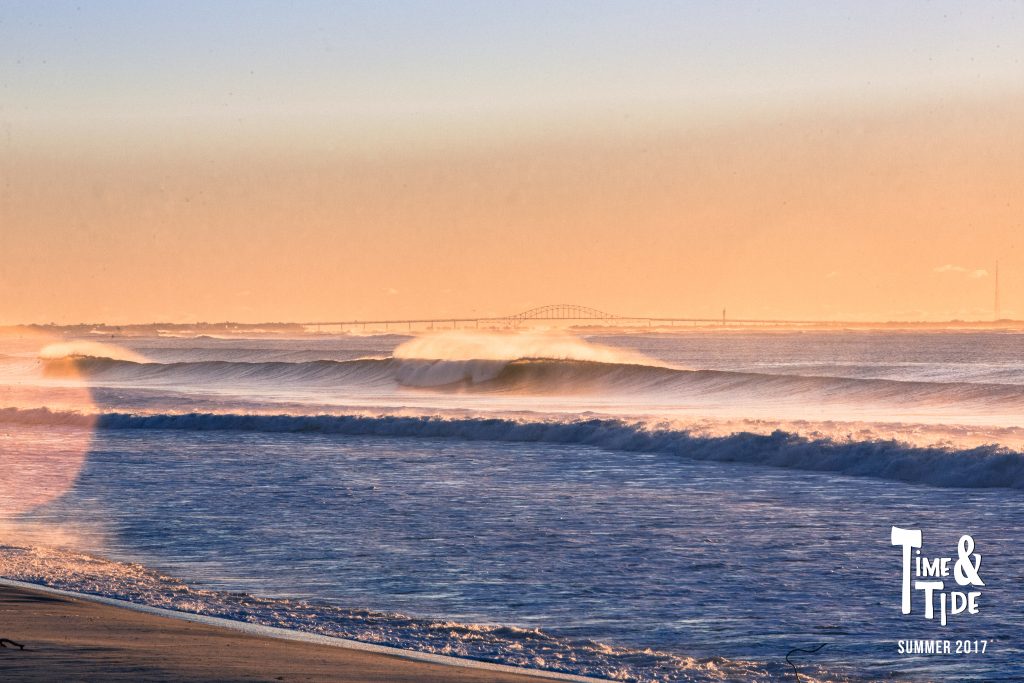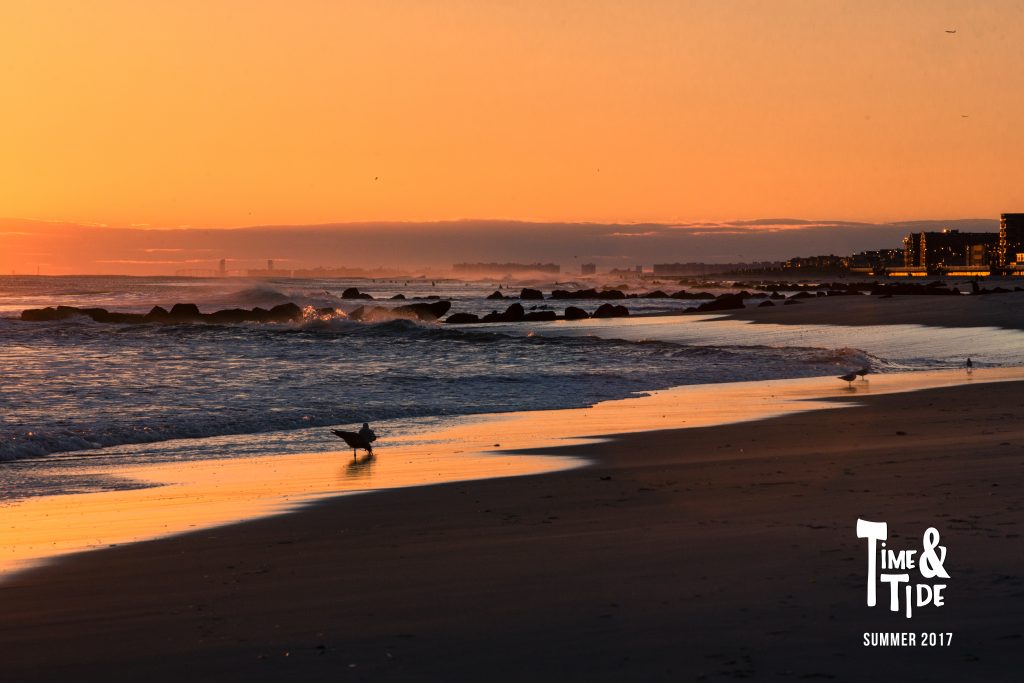 Tags: drew maloney, film, long island, new york, premiere, time and tide, video