The third Boards & Waves Expo will return to Brevard County June 3 and 4 from 10 a.m. to 4 p.m. at the Melbourne Auditorium (625 E. Hibiscus Blvd., Melbourne, FL). The East Coast's ONLY consumer surf expo provides attendees the opportunity to touch, feel and learn about the latest surfboard designs, paddle boards, surf accessories, fin templates, foam blank characteristics and more from the industry´s top surfboard shapers, craftsmen, designers, sales reps, retailers and manufacturers in a fun, informative setting.
Produced by Dave Seehafer, an avid surfer and action sports industry consultant, the two-day event will also feature "talk story" with surfboard shapers and board designers allowing attendees to gain insight and knowledge about their own boards.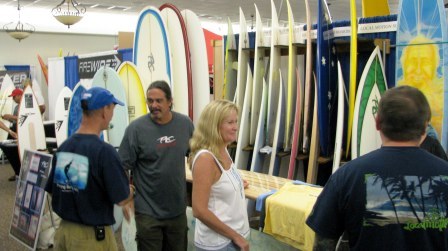 This year's Expo (the latest installment since 2010) celebrates our surfing heritage and will honor East Coast Surfing Hall of Famers, Pete Dooley, founder of Natural Art Surfboards, and "Godfather of East Coast Surfing" Dick Catri, founder of Catri Surfboards, for their contributions to surfboard shaping and East Coast surfing.
"Pete Dooley and Dick Catri are legends in Florida's surfing community," said, Dave Seehafer. "Over the years, Pete has created boards for world class surfers across the globe and Dick used to build boards with "Murph the Surf" back in the late 1950s. Each has helped shape the history of surfboard building."
Boards & Waves Expo III will host more than 60 exhibits of surfboards, surf accessories, action sports-related displays, surfboard shaping demos and daily homemade surfboard contests (sponsored by Millennium Foam). In addition, surfboard painting and beach-inspired artists will be showcased on Artist Alley, and prizes, including a Ricky Carroll surfboard, FCS accessory package and Rooker Outdoor cooler, will be raffled off daily.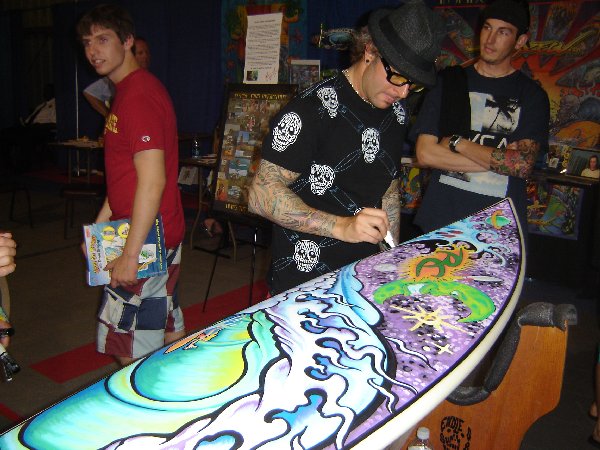 Cost to attend the event is $5 daily; free admission for children under 10. A portion of the proceeds will be donated to ocean- and surf-related causes on behalf of Pete Dooley and Dick Catri. The Expo's host hotel is the Hilton Melbourne Rialto Place, the closest hotel to the Melbourne Auditorium, which will offer a free shuttle service to and from the Expo as well as an exhibitor/shaper happy hour on Friday and Saturdayevening from 5 to 7 p.m. featuring food and drink specials. For more information, visit http://www.boardsandwaves.com/.

Tags: boards and waves, Central Florida, consumer, expo, space coast