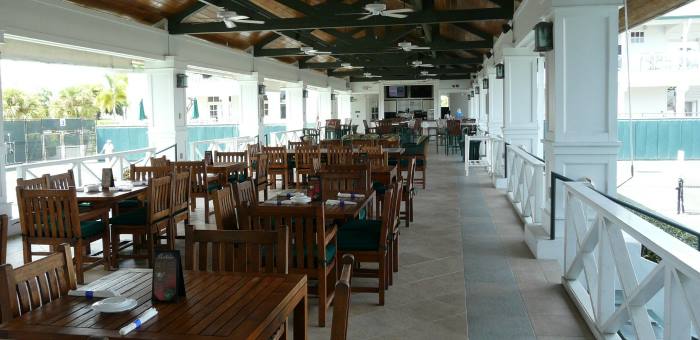 It's the dining experience we've all been looking for… savory foods, expert chef, great beer & wine selection. Brevard has a new hot spot in Beachside Fusion!
It's no joke! The Grand Opening is scheduled for April 1st, and festivities will last all weekend. The fun will include live music, drink and food specials, pingpong, cornhole and so much more! Saturday, April 1, enjoy drink specials all day as you relax on the breezeway, listening to live music. Beachside Fusion is offering $1 Bud Light Drafts, $2 Domestic and Import bottles, $3 Well drinks, and $4 House Wines that day. In addition, on the first, they are offering a food special Buy one Entrée, get the 2nd (equal or lesser value) for ½ price! The fun continues Sunday with more live music as you feast on Beachside Fusion's one-of-a-kind beachside brunch and relish in specials on Mimosa and Bloody Marys.
Beachside Fusion provides lunch and dinner weekdays, as well as Sunday brunch, and holiday brunches. With their extensive menu, there is something for every palate, in addition to a family-friendly atmosphere and kids menu. Beachside Fusion also provides, vegan, vegetarian and gluten-free options. Signature dishes include the mouth-watering Peanut Brittle-Dusted Ahi, served on a bed of basmati rice with slow simmered vegetables and a housemade soy sriracha glaze. Others must-try items are their sweet potato and regular fries served with tantalizing dipping sauces, the Foodie burger with goat cheese and caramelized onions, and the Bacon-wrapped mahi. Lighter options include the Caprese salad, the Vegan wrap or any of Beachside Fusion's many fabulous salads and wraps.
Weekly specials include Martini Mondays, Kids Eat Free on Tuesdays, Trivia Night on Wednesdays, Burgers & Brews on Thursdays, your choice of a free appetizer or dessert when you check in on Facebook on Fridays (during March),  Pickle Ball (starting April 22) Saturdays, and a remarkable Sunday Brunch, complete with Mimosa and Bloody Mary specials.
Doors opened to members of the Kiwi Tennis Club February 17th, just in time for the two week Professional Men's Tennis tournament. Open to the public immediately following the tournament, locals are already abuzz with rave reviews! They were impressed with the truly divine menu items, as well as the atmosphere and also the spirit and vision of the new owner, Vivian Richards. At the soft opening March 3rd, Micah Read mesmerized guests at Beachside Fusion with his amazing voice and acoustic talent.
The owner, Vivian Richards grew up right here in Satellite Beach. She attended Delaura Middle School and Satellite High School. Mother to four boys, she has stayed quite busy over the years, parenting and providing for them. Now that they are grown and off on their own adventures, she decided to start her own new adventure and follow her dreams. In the food service industry for 27 years, Vivian has a plethora of knowledge and a keen eye for what works. Wanting to create a place where everyone can fuse together in a relaxing and upbeat atmosphere, she felt Kiwi provided the perfect midpoint beachside, since it is easily accessible from Eau Gallie, Pineda and 95.
Chef Ratib is a local leader in distinctive cuisines. His unique culinary style mixes flavors and dishes for a sumptuous dining experience. His award-winning dishes have delighted residents in Brevard for quite some time. The original Chef and Founder of Continental Flambe, Chef Ratib is proud to be working with Vivian and Chef Jeff Gross at Beachside Fusion. Trained in French and Creole, as well as contemporary dishes, he is a natural in the kitchen. Owner Vivian commented that she is amazed with his knowledge and talent, and completely trusts his innate ability to create the most delectable dishes with ease.
Rick Drouin commented, "For years I never really knew the general public was allowed to visit Kiwi for brunch, lunch and dinner. Having been to Beachside Fusion several times now, I love it there. I hope people get the word out. People need to come enjoy this wonderful restaurant. Once you've experienced it, you definitely come back!"
The members and employees of Kiwi Tennis Club are also ecstatic to have Vivian and her team on the premises, providing delightful post-game treats as Crème Brulee and Chocolate Lava Cake, in addition to the many beverages available for purchase at the bar. The addition of televisions, live music and a host of other upcoming activities is creating quite a buzz.
Open to the public seven days a week, barring a few major holidays, Beachside Fusion is just what Brevardians were craving. In addition to the regular outdoor dining and bar area, Beachside Fusion also has an indoor area, and two banquet rooms available for rental for your next party or business event. With baby showers, wedding showers and graduation parties being planned, now is the time to call and reserve your event date and venue. Erin Gallagher-Drouin is available to discuss the plentiful banquet and catering options available.
Looking for a place to grab a bite to eat midday? The well-lit seating area is perfect for a business lunches, informal meetings, social meet-ups, and just getting out for a bit. Several TV's, cornhole, a ping pong table, and ongoing events also make Beachside Fusion a hit with locals. Patrons can also enjoy carry-out meals by calling the restaurant or ordering inhouse. Soon, meals will also be delivered via the DoorStep app. Free wifi is available to customers.
One local, Chuck Reinighaus told us, "This place is seriously fantastic! It has it all.  It's my new favorite hangout!"
After the Grand Opening April 1st, the fun will continue with National Beer Day on April 7th , Easter April 16th and Pickle Ball April 22nd. For the singers out there, we will be celebrating National Karaoke Week April 23-29 . Be sure to make reservations for the upcoming Easter Brunch and Mother's Day brunch, as seating will fill up quickly. In the months ahead, expect to see announcements for Father's Day Brunch, possibly including dodgeball.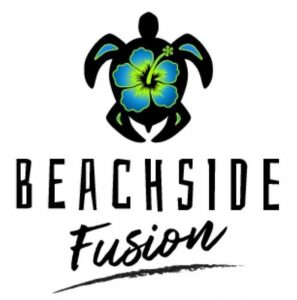 Mark your calendar for the weekend of April 1st at Beachside Fusion, and spread the word. This is an event not to be missed.
Beachside Fusion… Fusing Fantastic Folks, Food and Fun!
If you would like more information, please contact Vivian Richards at 321-428-3587 or email at BeachsideFusion@Gmail.com. Follow us on Facebook or Instagram for daily specials and announcements.
Tags: beachside fusion, florida, indian harbour beach, restaurant