The brand new Water Street Gallery is sure to entice surfers and non-surfers alike this May! As the first-ever "pop-up" gallery of its kind in the Coastal Bend, the brick and mortar space will feature three nationally known artists – John Olvey, Wade Koniakowsky, and Jon Steele. Their work will go beyond the genre normally referred to as "surf art" to include thoughtful expressions of the ocean and beaches having been involved in the preservation of the Gulf Coast for years – and in many cases, most of their lives. Free and open to the public, the gallery will hold its grand opening on Thursday, May 11 at 6 p.m. and will certainly garner the attention of those who appreciate ocean-inspired art as well as "gather the tribe" of loyal Texas surfers who have a passion for coast and surfing as art. The pop-up will continue through August 15, 2017.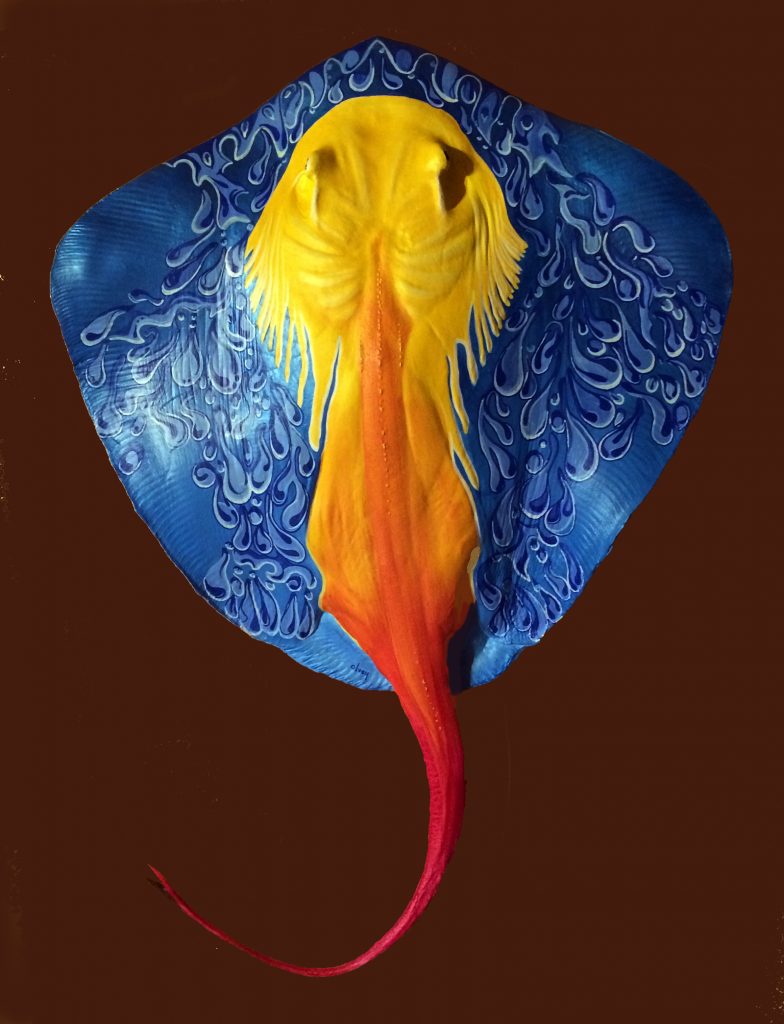 The three artists will display a wide variety of painting, photography, sculpture and more – all of which is for sale. A portion of the funds raised will benefit the Texas Surf Museum, a local facility that explores the history of surfing in general and showcases the Lone Star State's unique place in that history. "The idea for this gallery came from a desire to give back to the surf culture by a longtime personal association with the Texas Surf Museum. The history of our sport in Texas can been seen in the Museum, but this gallery will show three distinct ways to display our travels, our experiences and our shared love for all things saltwater," says painter and sculptor John Olvey.
Olvey added, "I've known Wade since we were kids in elementary school and Jon since he started surfing. Together we will display a wide and deep representation of what surfing and the ocean lifestyle means to us. After all, it's all about the beach."
In addition to the art displayed during the pop-up, the gallery will also feature live painting workshops and demonstrations, gallery talks, original art signings, regular surf movie night, and more (a schedule of events to be released soon). The gallery will also have a huge presence during regular First Friday Art walks.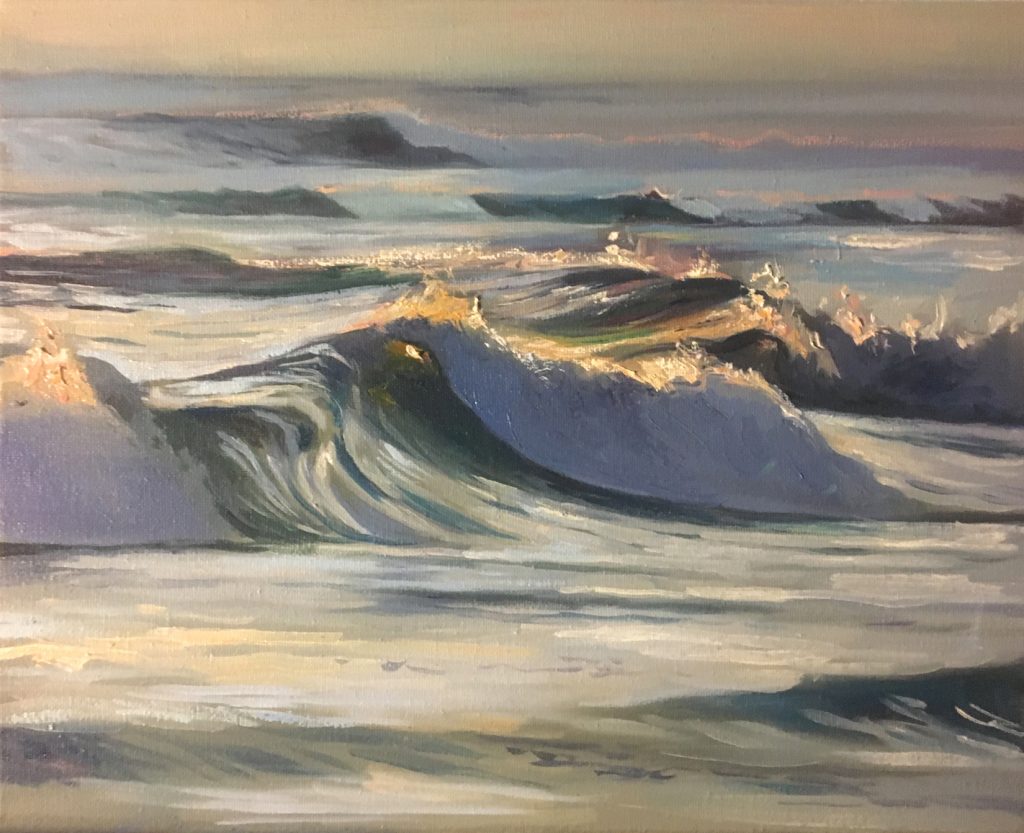 Pop-up galleries typically have a limited engagement time. But the space's landlord, Brad Lomax, owner and operator of Water Street Restaurant, anticipates the venue having a longer shelf life. With a watery backdrop, the gallery can also be booked for private events, conventions or business mixers with catering services.
About the Artists …
Wade Koniakowsky (www. koniakowsky.com)
Wade Koniakowsky, one of the nation's leading ocean-inspired artists, began painting at the age of six and started surfing at 12. By blending these two passions, he gained worldwide recognition for his oil paintings of the tropics. Wade's work is currently showcased internationally as well as in 17 galleries from the East Coast to Hawaii. "The ocean is my muse – its' tranquility, power, light and color," says Koniakowsky.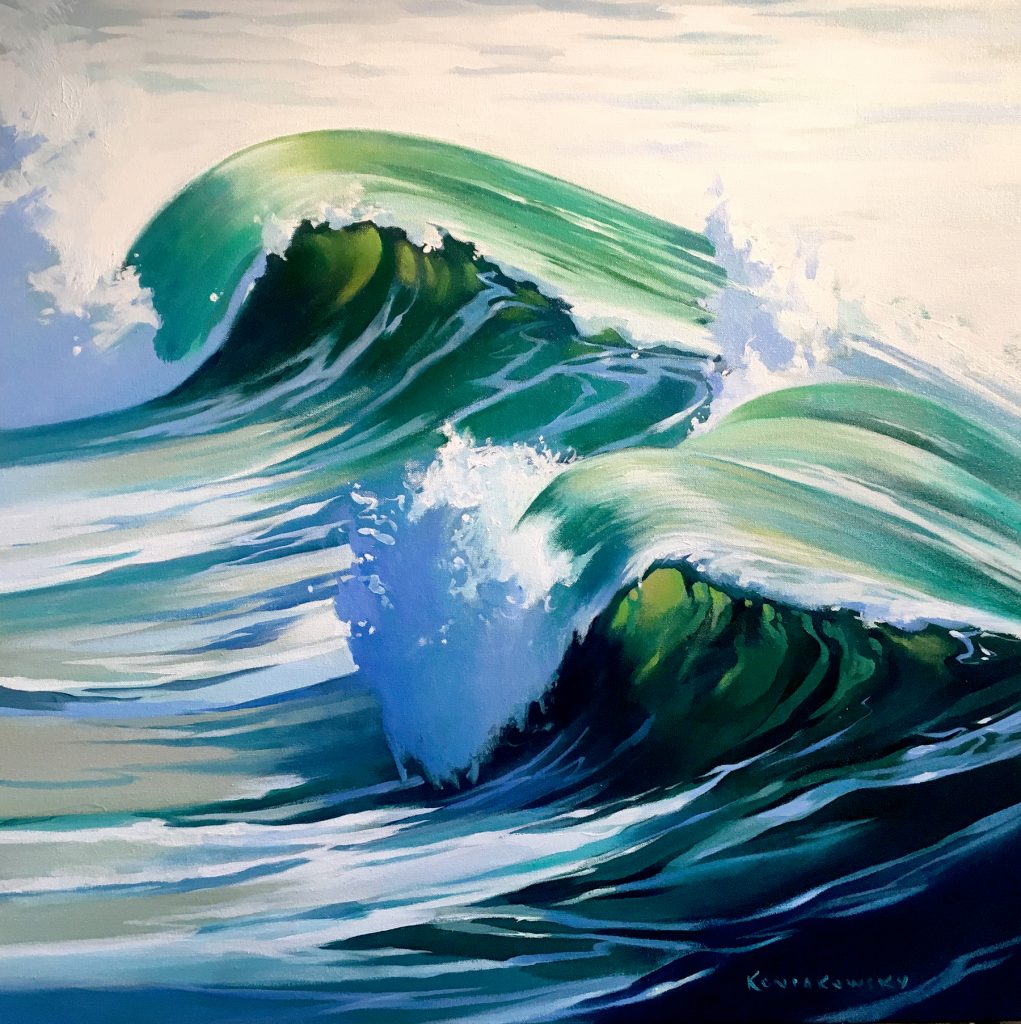 "Wade's focus is capturing Polynesian dreamscapes and the related emotional tie we have with far away lands. His vibe intersects with those same emotions–unspoiled, nirvana-esque landscapes, islander portraits, and ephemeral visions that make you want to sell it all and travel," says Jim Moriarty – president of The Surfrider Foundation
In another life, Koniakowsky was an ad man for Fortune 500 brands including Microsoft, IBM, Qualcomm, Reebok, and others. In 1995, he founded a creative agency with offices in San Diego and Seattle. Within a year of its' formation, Advertising Age recognized it as one of five hot new agencies on the national ad scene. Currently Wade creates images for brands such as Tommy Bahama, Vans, Roxy, Quiksilver, Billabong, and others.
John Olvey (www.johnolveyart.com)
As a renowned accomplished surfer, John has proven his skills in the watery medium with numerous competitions for more than forty years. He has won 17 first place state titles and three first place national titles. Over the years, John's artwork has moved from the top of a gliding surfboard, to his painting studio in Corpus Christi, Texas along the warm Texas Gulf Coast waters. He takes his skill and knowledge of the ocean to dramatic and fantastic depictions of his life experiences. Time and again, John's divinely inspired creativity reflects his life-long love of surfing and the oceans through his creation of images of oceans, coastlines, sea life and beach scenes on anything and everything. As a painter, a sculptor, and a man who knows how to craft with fiberglass, John combines many different mediums and styles.

John has received local, state and national recognition for his art. His work has been purchased for use in the CBS series "Hawaii Five-0" and been featured in galleries and exhibitions in Hawaii, California, and Texas. John also participates in a limited art festival schedule around the Lone Star State. He studied fine art at the University of Houston where he graduated in 1980.
Jon Steele (www.jonsteelephoto.com)
Jon Steele, a Texas native, is the Lone Star State's most published surf photographer. Steele makes his living traveling the world, documenting surf and skateboarding culture, and capturing his perspective of the world's oceans. He showcases his artistry and skill, developed over 20 years, thirteen countries, three oceans and countless waves. Known for his edgy style, Jon skillfully fuses his vast experiences, passions and expertise with a vision that is inimitable.
"I want my work to inspire others to think outside of their comfort zones and push them to follow their dreams and passions," states Jon. Steele's work has been featured in all the top surf and skateboarding magazines and in industry ad campaigns throughout the world, including Surfers Journal, Surfing Magazine, ESPN, Sector Nine, and the New York Times.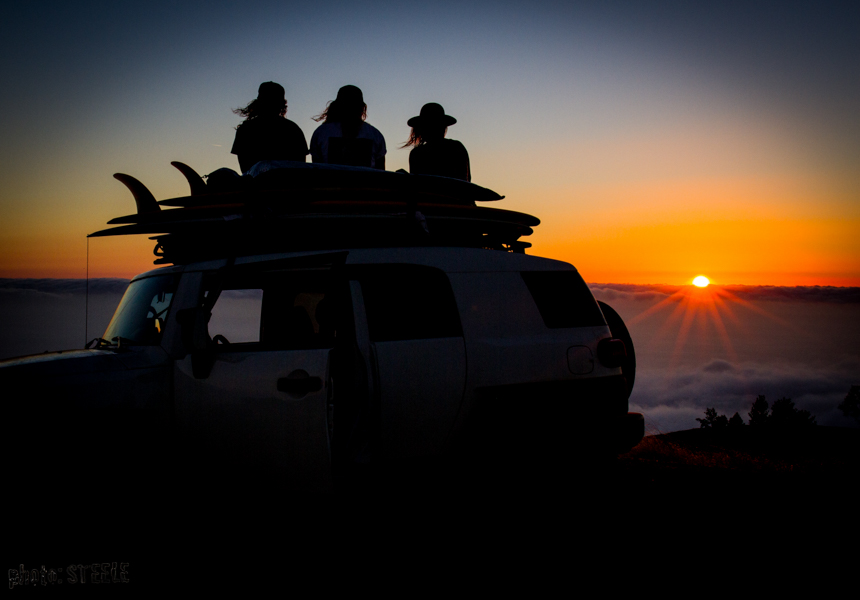 Steele's love of the Texas coast shines through in his stories and his work. He is continually giving back to his Texas community what he's learned in the surf and skateboard industry and ocean knowledge. He returns every year, to share surfing with his family, support local charities and swap stories with the locals and promote surfing on the same beaches where he grew up surfing in the Coastal Bend.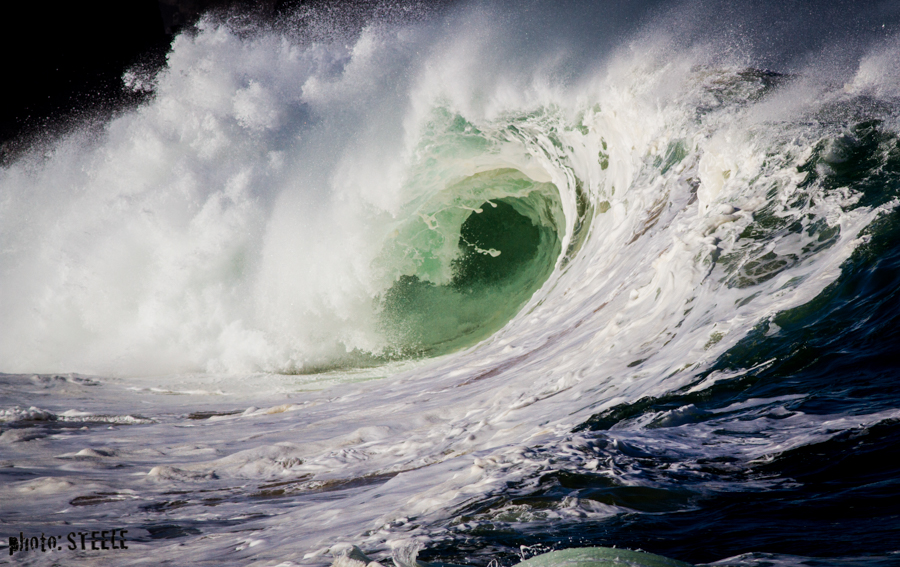 Tags: art gallery, john olvey, jon steele, texas, wade koniakowsky