On August 19th, Operation Beachhead & Wildwood American Legion Post #184 will be hosting its 3rd annual Charlie Butler Memorial "Storm the Wildwood Surf" event from 10 a.m. – 2 p.m. on the beach behind the Wildwood Convention Center on Davis Avenue. Open to all current and past military and their families, the event provides a variety of beach activities including adaptive surfing, kayaking, paddle-boarding and other ocean sports geared to help those with physical and emotional challenges participate in a safe and viable manner. This event is also open to non-military physically and emotionally challenged adults and children. To register please visit http://www.opbeachhead.org/wildwood-event or call 732.241.4677 or 732. 986.6462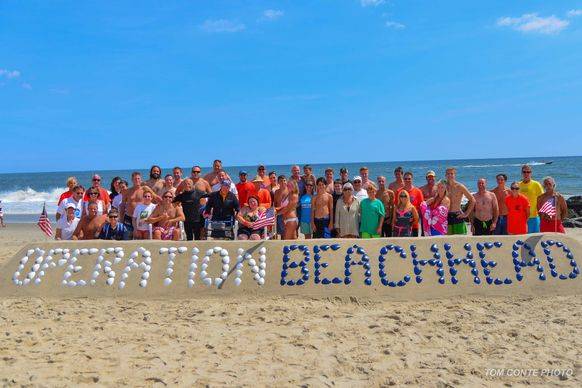 Some background on Operation Beachhead:
Michael Ricci, a disabled veteran of the Vietnam War, founded Operation Beachhead in 2011. He initially created the surf clinic as a new type of therapy for former servicemen and women. His vision has expanded to include helping those with disabilities. Supported entirely by donations and grants, Operation Beachhead is managed by volunteers and trained watermen/women whose sole purpose it is to help enhance the lives of those with challenges. Operation Beachhead has been fortunate to expand its programs and services to offer a variety of year-round activities including winter sport programs such as sled-hockey. Service members participating in this event come from the VA Lyons Campus, VA East Orange Campus, and the Bronx VA.
More information: www.opbeachhead.org
or
https://www.facebook.com/operationbeachhead 
Tags: adaptive surf, military, nj, operation beachhead, service, veteran, wildwood