( Please allow a few short seconds for both free, full songs below to load and play and turn it up to 11 … )
Swami John Reis and Rick Froberg have been making noises together since high school. In 1986 it was the post-hardcore chime of Pitchfork. In 1991 it was the sprawling, multi-faceted arrangements of Drive Like Jehu. In 1999 it was the lean, mean swagger of Hot Snakes. Reis and Froberg are responsible for some of the most turbulent rock and roll of their, or any, generation.
Now, after a 14-year hiatus from the studio, Hot Snakes have kicked down the door back into our lives with their new album, Jericho Sirens, due out March 16 from the uber legendary Sub Pop label. Relentless, sometimes furious up-tempo melodic semi-thrash, 'Sirens' contains nary a slowed down tune in the entire electrifying, ten cut playlist as exemplified here in the stellar debut single release, "Six Wave Holdown".
Track 4 – Six Wave Hold Down: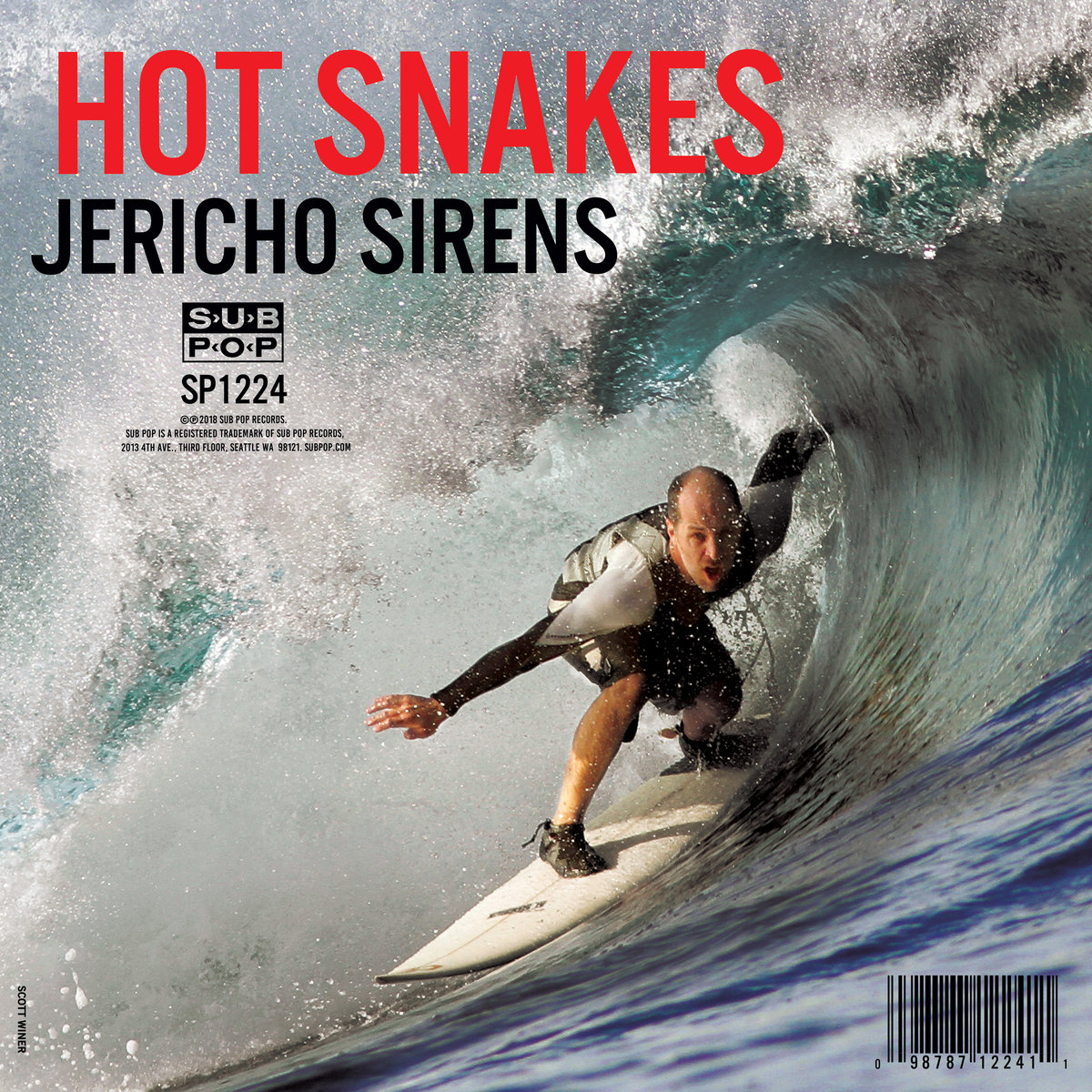 Track 6 – Death Camp Fantasy:
Jericho Sirens was recorded in short bursts over the past year, mostly in San Diego and Philadelphia with longtime bassist Gar Wood, Jason Kourkounis and Mario Rubalcaba, both of whom drummed on prior Hot Snakes releases but never on the same one. For Reis, reactivating his creative partnership with Froberg was one of the most rewarding aspects of the process: "Our perspectives are similar. Our tastes are similar. He is my family. And what more is there to say? My favorite part of making this record was hearing him find his voice and direction for this record. I came hard."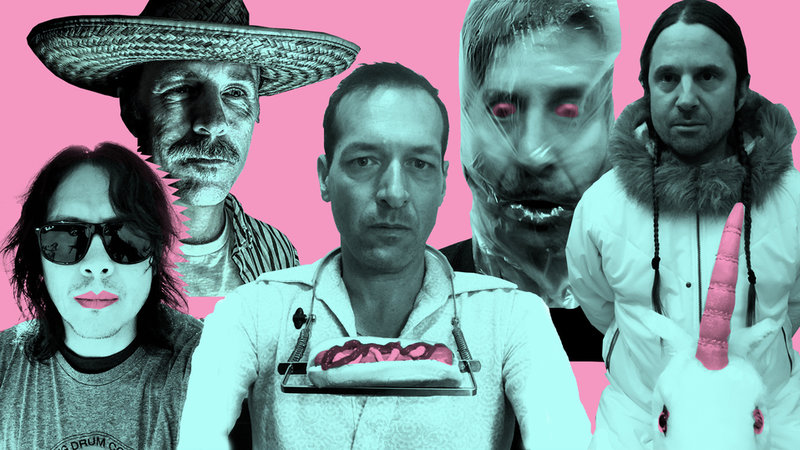 Musically, the album incorporates the most extreme fringes of the Hot Snakes sound (the vein-bulging, 78-second "Why Don't It Sink In?" the manic, Asian Blues on speed of "Having Another?"), while staying true to longstanding influences such as the Wipers, Dead Moon, Michael Jackson, and Suicide on the before mentioned propulsive tracks such as "Six Wave Hold-Down," one of the first songs written for the project during a Mummer Parade 2017 session in Philadelphia. Other moments like the choruses of "Jericho Sirens" and "Psychoactive" nod to Status Quo and AC/DC with Froberg admitting, "I still flip bird and ride my BMX on top of cop cars".
In tandem with a full back catalog reissue series and the new album, Hot Snakes will return to the road in 2018 and they're already looking ahead to more music. Says Gar Wood, "There are already 2 more records written and recorded. We wanted to come out with this one using the more mainstream sounding stuff to give people a chance to catch up."  – Mez –