So, maybe we missed our "Tuesday Tunesday" deadline by less than a day but, considering we're dropping 3 free, full cut previww tunes here below for your listening pleasure by Green Day frontman Billie Joe Armstrong with his latest side project band, we're hoping all is forgiven. Please scroll down for the free listens, track listing and allow a few short seconds for preview tunes to download before turning it up to 10 so you don't accidentally blow an eardrum out…
On Friday, Green Day frontman Billie Joe Armstrong released the debut album from his side project, The Longshot. Titled "Love Is For Losers" the new batch of tunes features Armstrong alongside his newly assembled group, consisting of Kevin Preston on guitar, David S. Field on the drums and Green Day's touring guitarist, Jeff Matika, on the bass.
The album spans 11 tracks of mostly loud-fast, straight ahead, three ( occasionally four ) chord punk-pop clocking in at 32 minutes and includes pure gold gems like these insta-classics: "The Last Time" ( hand claps and rockin' doo-wop woo-woo stylings! ), "Love Is For Losers" ( a melodic, chugging every boy as loser anthem, another BJA topic he's so adept at exlporing ) and perhaps the best track of all and something this veteran rocker knows all to well, "Cult Hero" ( self explanatory with an exceptional mosh pit dance beat ala Green Day at it's very best).
But I dunno, they are all SO damn good that I might change my mind after another listen.
Track 01: The Last Time / 2:34
'I am the patient of a story never told
I am the longest shot in town
I ride the darkest horses in the Rodeo
I am the unsung of the clowns' 
– Cult Hero – 
Track 06: Cult Hero / 2:50
Track 05: Love Is For Losers /  2:46
If Green Day's musical palette has never exactly been sophisticated or complex, Love Is For Losers' sounds especially simplified and freed-up, if only for the fact that there's no weight of expectation or anything remotely addressing the up-side down, fucked up political world we live in now.
These, by contrast, are straight-up, fun, dumb, pulse raising party chants that riff on classic, all-American rock'n'roll about as good as anything Green Day and BJA ever put out together and thank God and country for that!
It might be called the Longshot but this debut LP – and it's entire track listing – is nothing but a winner! -Mez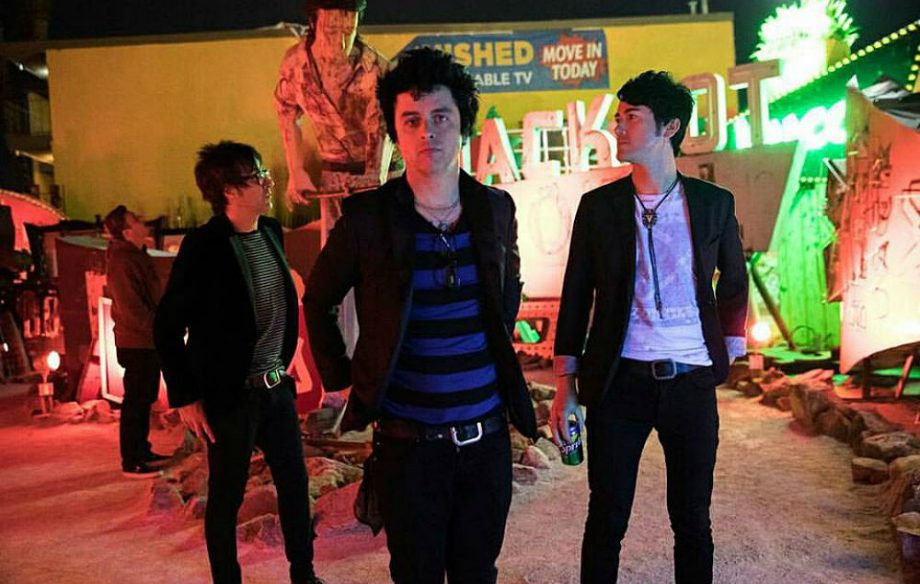 Billie Joe And The Longshot
Love Is For Losers Tracklist:
01. The Last Time
02. Taxi Driver
03. Chasing a Ghost
04. Body Bag
05. Love is for Losers
06. Cult Hero
07. Kill Your Friends
08. Happiness
09. Soul Surrender
10. Turn Me Loose
11. Goodbye to Romance