July 12, 2017 • Music
Central Florida-born rockers, shredders, and all-around good guys Chris Hess and Adam Winn may live in Los Angeles these days, but they still consider the East Coast their second home — as such, they're partnering with ESM to give away two tickets to their July 22nd Speak Politely Tour show at Mercury Lounge in New York City. Post your best memory of a past SWIMM show in the comments below, or on Facebook, Twitter, or Instagram by 12:00 PM Eastern on Friday, July 21st and we'll hook you up!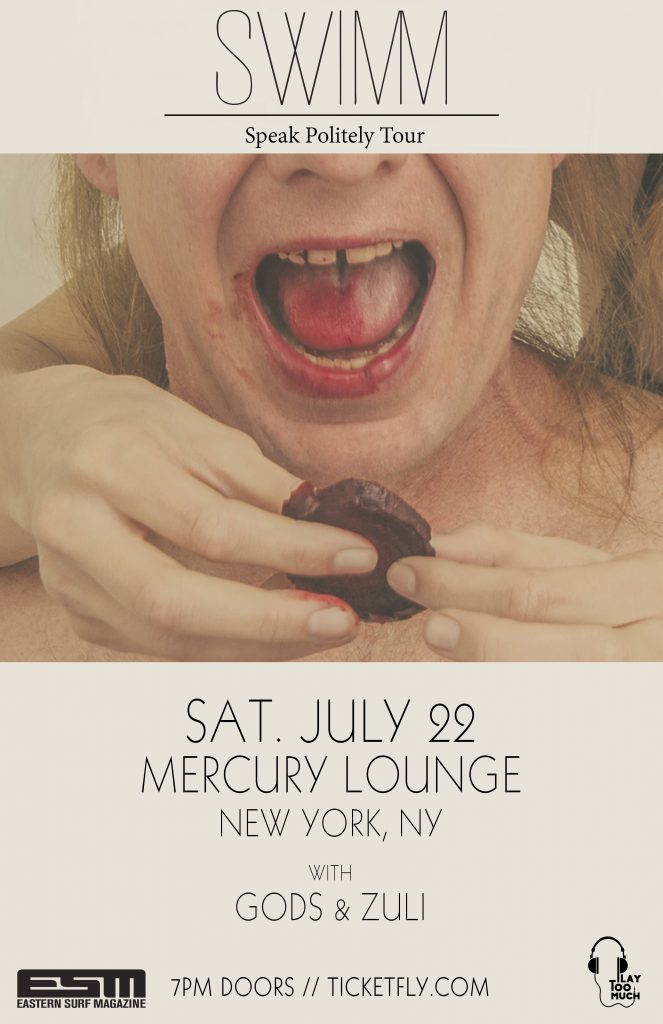 Check out a few recent songs below and at SWIMM's Soundcloud page, scope their other upcoming tour dates (including mid-September dates in Florida!) at http://www.swimmmusic.com/, stay tuned for a new album coming soon, and buy tickets for the Mercury Lounge show here.
Tags: mercury lounge, music, new york city, swimm, ticket giveaway