Cypress, CALIF. (June 1, 2017) – Inspired by the thriving creative energy of the Vans Joel Tudor Duct Tape Invitational longboarding series, Vans introduces the Duct Tape Festival, a unique, all-inclusive beach celebration honoring innovation, creativity and craftsmanship in surf culture. Descending upon the remote shores of Tofino in Vancouver, B.C. on June 10, the Vans Duct Tape Festival gathers a distinct community of surfers, artists and shapers to showcase surfing in a truly collaborative environment, encouraging fans and locals to learn about board shaping, share innovative ideas, engage in sustainable living, and best of all, surf!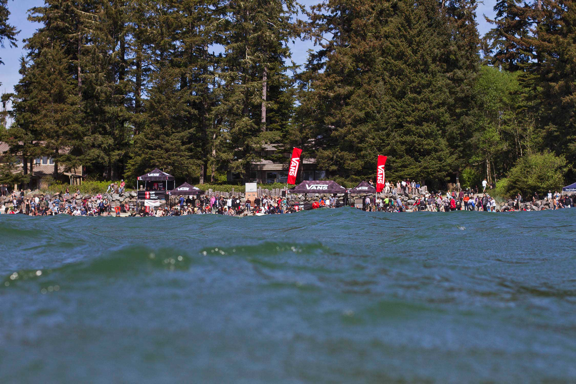 Hosted in Cox Bay Beach, Tofino, the Vans Duct Tape Festival welcomes four internationally world renowned surfers—Dane Reynolds, Tanner Gudauskas, Alex Knost, and Joel Tudor—to present a library of their own hand-shaped custom surf boards to share with the public and live permanently at local surf shop, Storm Surf Shop. Led by these four influential surf icons, the all-day beach festival will feature educational sessions on board shaping innovation, sustainability workshops held in partnership with Surfrider Foundation, interactive art and music exhibits hosted by the local community, and will highlight the best of Tofino's rich landscape and sustainable living philosophy.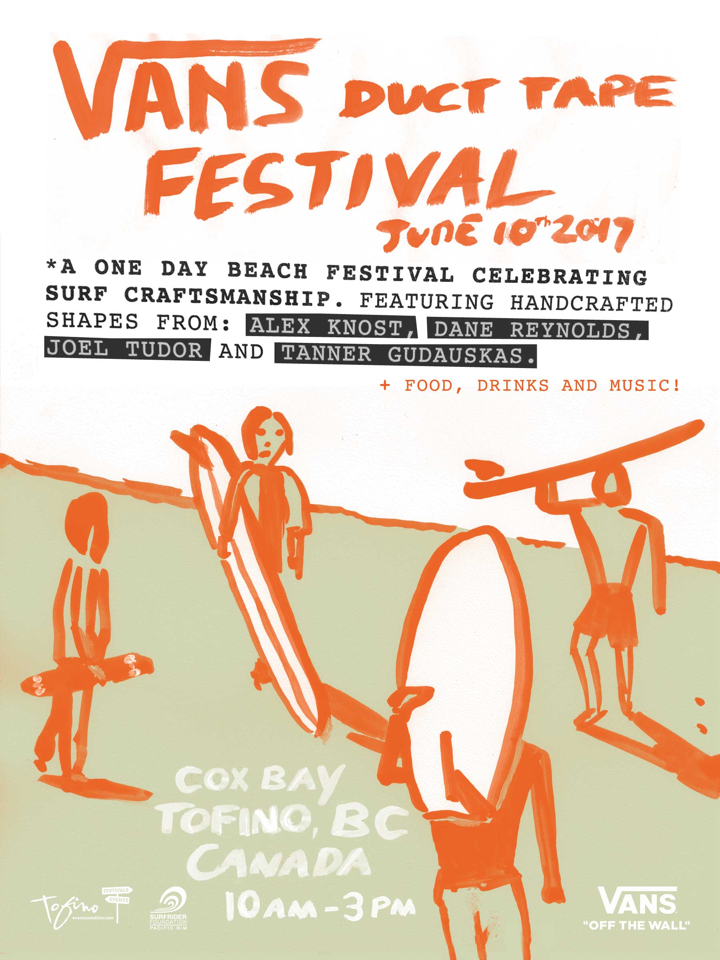 The Duct Tape Festival debuts in 2017 with the mission to bring together an international collective of people inspired by surfing, and to celebrate progression and creativity in surf culture by engaging communities that thrive by the sea.
The inaugural Vans Duct Tape Festival is held in partnership with Vans, Surfrider Foundation and the District of Tofino.
About Vans
Vans®, a VF Corporation (NYSE: VFC) brand, is the original action sports footwear, apparel and accessories brand. Vans authentic collections are sold globally in more than 75 countries through a network of subsidiaries, distributors and international offices. Vans also owns and operates nearly 600 retail locations around the world. The Vans brand promotes the action sports lifestyle, youth culture and creative self-expression through the support of athletes, musicians and artists and through progressive events and platforms such as the Vans Triple Crown of Surfing®, the Vans U.S. Open of Surfing, Vans Pool Party, Vans Custom Culture, Vans Warped Tour®, andVans' cultural hub and international music venue, the House of Vans.
Vans, "Off The Wall" Since '66

www.vans.com
youtube.com/vans
instagram.com/vans
facebook.com/vans
twitter.com/vans_66
vans.tumblr.com
Tags: british columbia, canada, duct tape festival, joel tudor, tofino, vans