The Slowtide Spring 17 Collection expands the product offering by introducing a new 13"x31" Fitness Towel and 40″x70″ Premium Jacquard Towel to the line. The lookbook features Slowtide ambassadors SAGE ERICKSON and EVAN MOCK.  Sage is a world tour surfer that brings a touch of class to all things and Evan is our favorite Hawaiian skater who we shot skating Venice.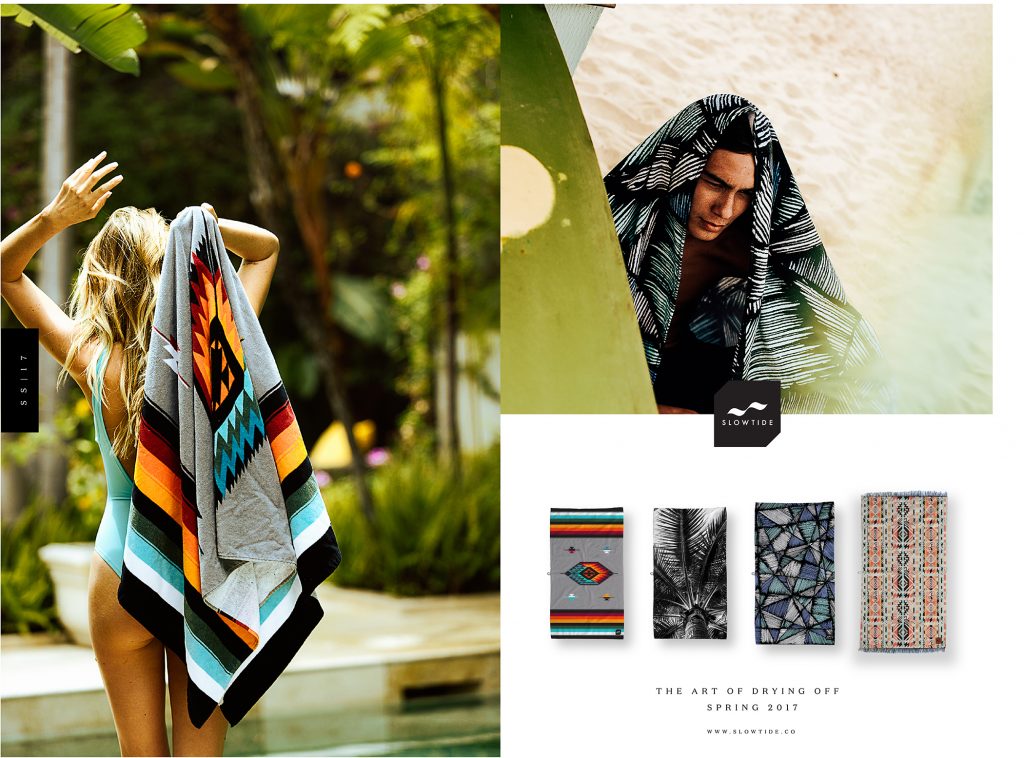 This season's artist collaborations feature Los Angeles native and graffiti artist, PUSH; who is known for his thoughtful graphic-like designs and beautiful use of color. Hawaiian born artist MARK OBLOW, best known for capturing his life experiences through photography, sculpture and paint. Lastly, BRANDON SPIEGEL'S art is an exploration of graphics, form and semiotics, appealing to those who are ready to think differently and find deeper meaning in his mesmerizing designs.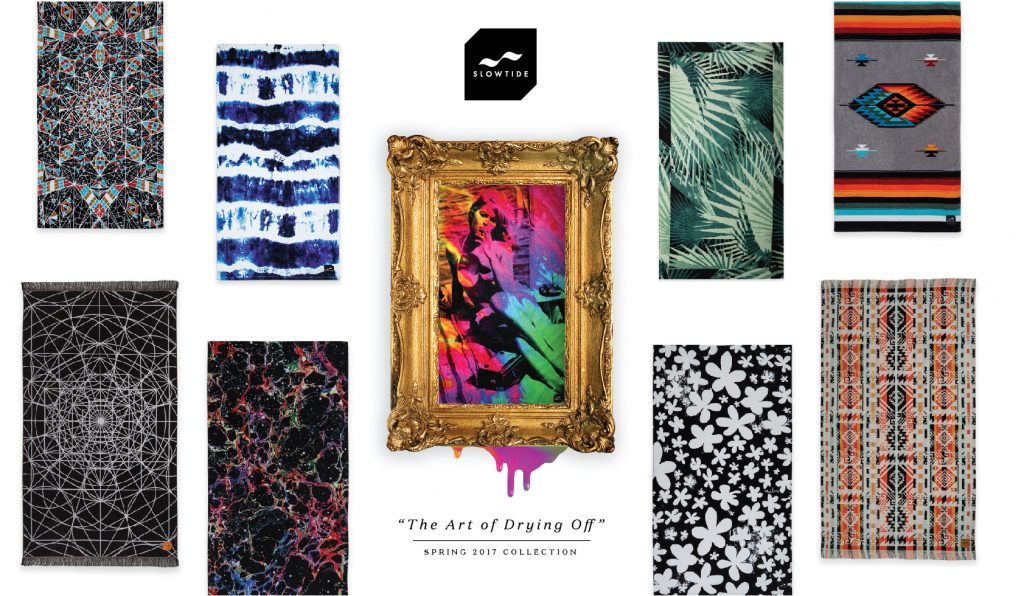 The Spring 17 Collection retails from $16.95 – $59.95 and is now available globally at our premium retail partners and online at Slowtide.
Featuring: Sage Erickson, Evan Mock, Krystina Holbrook & Sandy Moody.
Photography: Willie Kessel & Cole Barash
About Slowtide:
From dying fabric, mixing paints, manipulating pixels and collaborating with artists and photographers.  Slowtide created a medium for art; the Beach Canvas.  Based in Hawaii and California.  Slowtide embraces creative freedom, self-expression and the lust for adventure.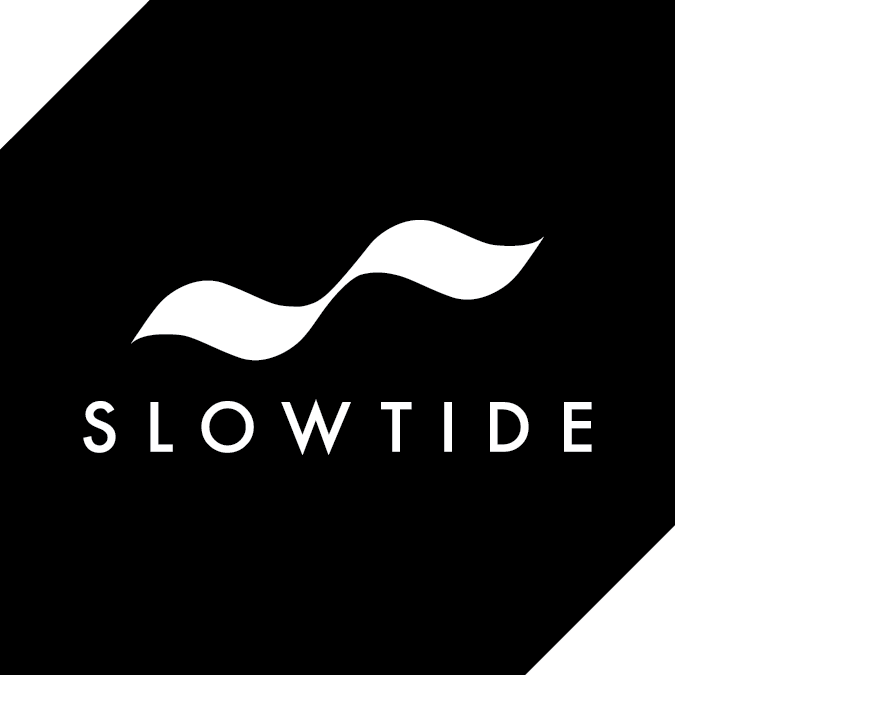 Tags: cole barash, evan mock, sage erickson, slowtide, spring 2017