Los Angeles, CA – RAREFORM, a brand repurposing old billboards into one-of-a-kind bags and accessories recently featured on Shark Tank, partners with Denver's Kelsey Montague. Montague created a custom billboard to be posted in Los Angeles for two weeks before RAREFORM repurposes it into bags.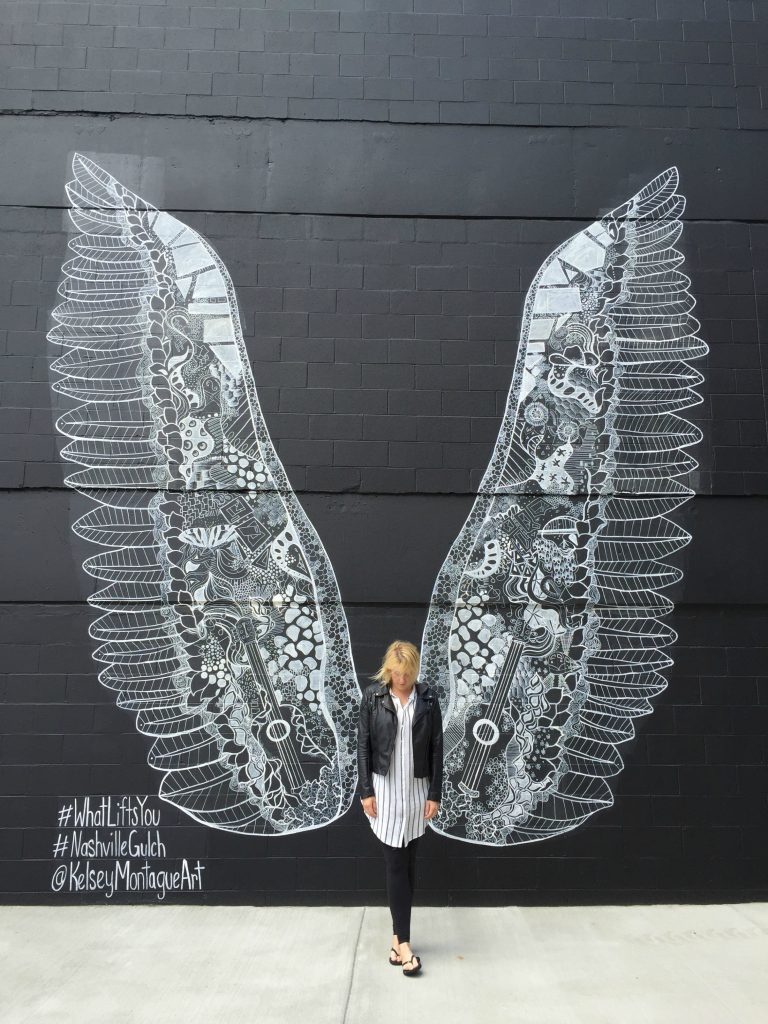 RAREFORM's third installment of the #ArtLives series kicked off in Los Angeles on June 26 featuring Kelsey Montague, known for her large-scale interactive street murals of iconic wings. RAREFORM's Artist Series is a unique sustainability campaign that features a prominent artist and gives their billboard artwork a second life as a repurposed bag or accessory. The company has worked with other prominent artists including Tyler Ramsey and Milton Glaser for previous artist series, #ArtLives.
Montague's custom billboard (above) will be featured near the Natural History Museum of Los Angeles and the LA Forum on West Century Boulevard for two weeks before it is taken down, cut and turned into RAREFORM accessories. The billboard art will be repurposed into limited-edition pieces: 50 Backpacks, 130 Tote bags and 80 Accessory bags. These products can be purchased exclusively at The Iff Shop located in Denver, Colorado and online at www.rareform.com and www.kelseymontagueart.com.
About Rareform
RAREFORM is a sustainable lifestyle brand repurposing billboard vinyl into one-of-a-kind bags and accessories. Since its inception in 2012, RAREFORM has expanded from surf into a wide array of bags including backpacks, totes, wallets, laptop sleeves, and more. RAREFORM's products are durable and weather-resistant, and each has a one-of-a-kind design. Recently appearing on Shark Tank, RAREFORM has expanded into selling online and at 300 retail locations worldwide. For more information, please visit our website www.rareform.com.
About the artist – Kelsey Montague
KELSEY MONTAGUE is an international street artist who believes that art should not be separated from the human experience, but that the human experience should have a hand in creating art itself. Kelsey has painted large-scale interactive street murals in six countries on three continents. Each piece has provided an opportunity for thousands of people to become living works of art. Participants are invited to step into the artwork, explore what inspires them and post pictures on social media. Kelsey's art has been featured by Taylor Swift, Vanessa Hudgens, Carly Rae Jepsen, the New York Times, the Wall Street Journal, Forbes, Mashable and MTV.
Tags: bags, kelsey montague, rareform, recycled