Encinitas, CA – Widely recognized as one of the best surfers of modern times, John John Florence has much more hidden behind his professional façade. Not only is he a world champion surfer, but a beekeeper, chess player, boat builder, cat lover (meow), filmmaker, sailor, pilot, farmer, photographer, explorer, brother and son. John offers a private glimpse into his life through a new short film produced in partnership with Nixon.
Moving Still: The Moments In-between Being John John Florence from Nixon on Vimeo.
Set on Oahu's North Shore, the intimate look into his life was uniquely captured on a 30-year old, 35mm film still camera with a motor drive. Each individual moment, captured on 85 rolls of film, was thoughtfully edited back together leaving all the dust, imperfections and happy accidents in place. John's interests explored throughout the two-minute short also served as inspiration for the John John Florence Signature Series, his namesake collaborative collection of timepieces.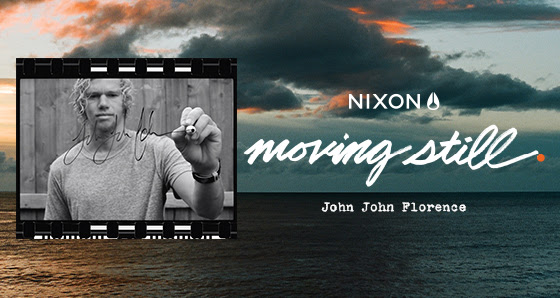 The John John Florence Signature Series, includes favorite Nixon tide and waterman inspired models— The Base Tide, The Comp, The Descender, and The Ultratide — featuring a custom black and orange color treatment. Regularly worn during competition, the idea of The Comp was born out of conversation with John and Nixon's product team, resulting in the world's thinnest full-feature digital watch with a 10 ATM (100 meter) water resistance rating. The Base Tide and The Ultratide all boast digital functionality and a 10 ATM (100 meter) water resistance rating. With a 30 ATM (300 meter) water resistance rating, The Descender is built with a three-hand Swiss made quartz movement and features a customized sail graphic at the six o'clock dial mark to pay homage to JJF's love of the water. Ranging in price from $75.00 – $450.00, The John John Florence Signature Series is available in March 2017 at Nixon stores, select specialty retailers globally, and online at Nixon.com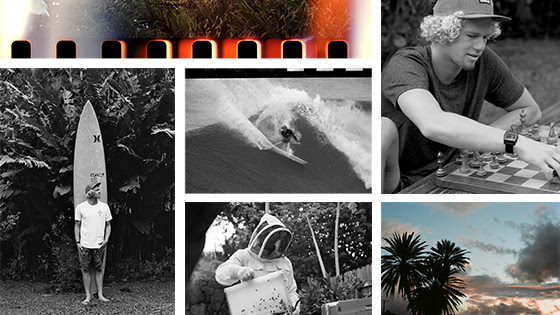 About Nixon
Founded in 1998 in Encinitas, California, Nixon is a premium, global watch and accessories brand. Nixon's team-designed, custom-built watches and accessories are sold in the best boardsport, fashion and specialty retailers in over 90 countries around the world. For more information, please visit: Nixon.com
Tags: john john florence, nixon