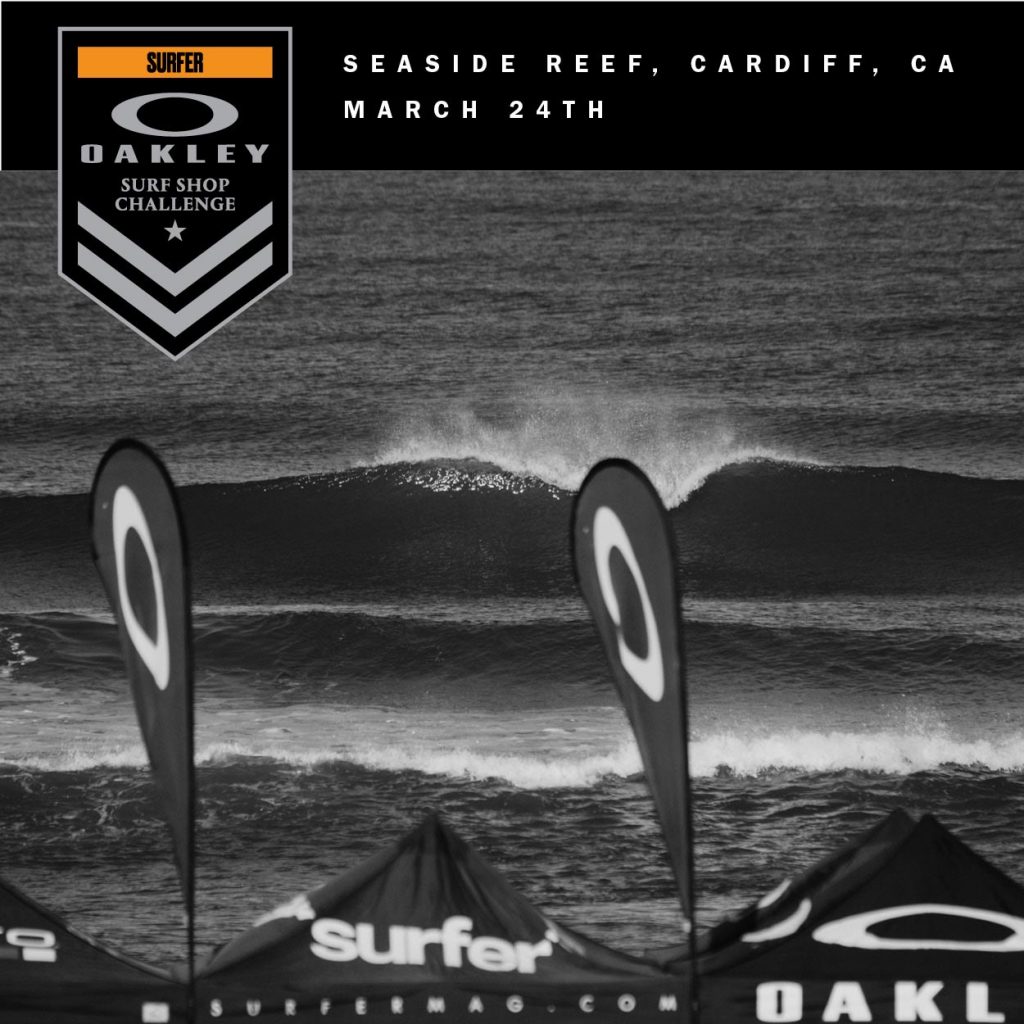 Get LEUS At The Oakley Surf Shop Challenge
LEUS is proud to be a presenting sponsor and official towel of the 2017 Oakley Surf Shop Challenge series which kicks off on March 24th, 2017 at Seaside Reef in Cardiff by the Sea, CA. A nationwide series with stops in Florida, North Carolina, New Jersey, Northern California, Southern California and Hawaii, the Oakley Surf Shop Challenge pits the best surf shop teams against each other for ultimate bragging rights, cash prizes, and an all expenses paid trip to the national championships.
Stop #1 kicks off in our backyard and pits San Diego county surf shops against each other at one of the most high performance surf spots in Southern California. LEUS will be in hand cheering on the competitors and passing out towels to the winning teams.
For all of the latest information including photos, video footage, results and more, check out surfshopchallenge.com.
About Surf Shop Challenge
Originally conceived to provide a fun and competitive format for the hardcore surf shop riders, the SURFER Shop Team Challenge was one of the most popular and exciting Southern California contests of the early 1980s. Through the years the contest has evolved, with seven qualifying regional events around the country, culminating in a national championship in Bali, Indonesia for the first time in 2012. The underlying principles, however, have remained the same. The Oakley Surf Shop Challenge is still about giving back to the shops, the true backbone of the industry and the heart of the sport of surfing. Each year the competition level rises, the stakes become greater and the prizes become bigger.