Corona, CA (July 21, 2016) — Inspired by dovetail surfboards, Aluminati Skateboard's Wingnut™ is perfect for carving streets when the water's flat.  The Wingnut is just over 8″ wide and has a 13″ wheel base and 5″ trucks making this board stable, smooth and now available with a kicktail.
Check out the video and full product details below.
Shop the new designs here: http://www.aluminatiboards.com/original/
About Aluminati:
Aluminati Skateboards is reimagining the cruiser board.  Aircraft aluminum, integrated clear grip and endless graphics options make Aluminati the new classic.  Born and made in Southern California, Aluminati fuses the tradition and nostalgia of cruiser boards with the performance and precision of modern technologies.  Aluminati's dynamic and vibrant graphics are a product of an in-house manufacturing process that is as innovative as the precision machined aluminum deck.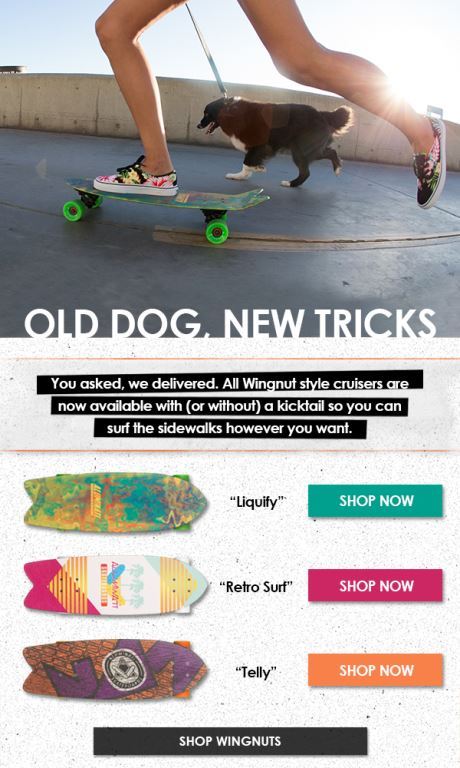 Tags: aluminati skateboards, industry, press release, product, wingnut