Sam Malpass
Hometown: Rye Beach, NH
Instagram: @badwaycreative
Photos by Josh Dufton
Favorite East Coast surf spot: Wherever the least kooks on foamies are. I do love a good "out front" sunset session with my day ones from Summer Sessions Surf Shop in Rye Beach. Extra points when the paddle-out involves cervezas.
Favorite female surfer: Anastasia Ashley when she used to twerk before her comps. Now, Kelia Moniz — her longboard style is swag and I feel like we would be best friends if we were to meet.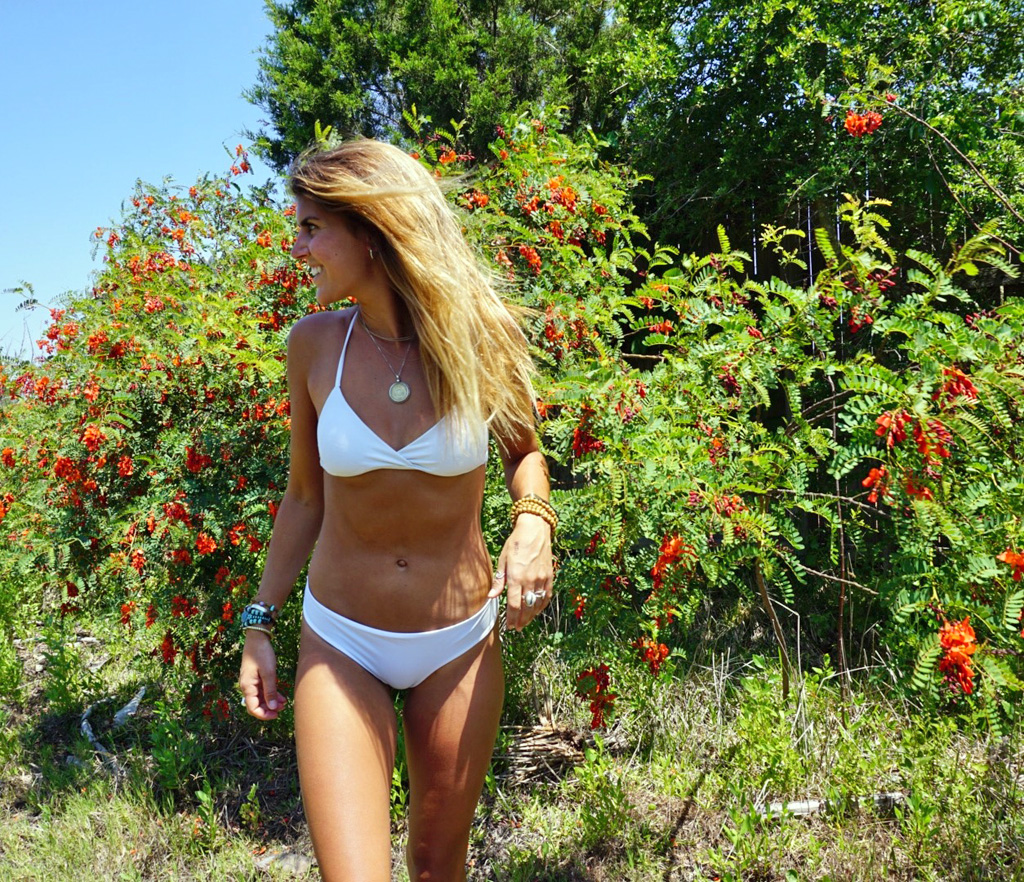 What do you love about the ocean? Probably way too many things. To name a few, the ever-changing colors, the taste, the feel of the salt on your skin, the mystery, and the possibility of being totally mellow or scary powerful. Side note: no one likes a dirty beach — stop using plastic and pick up your trash.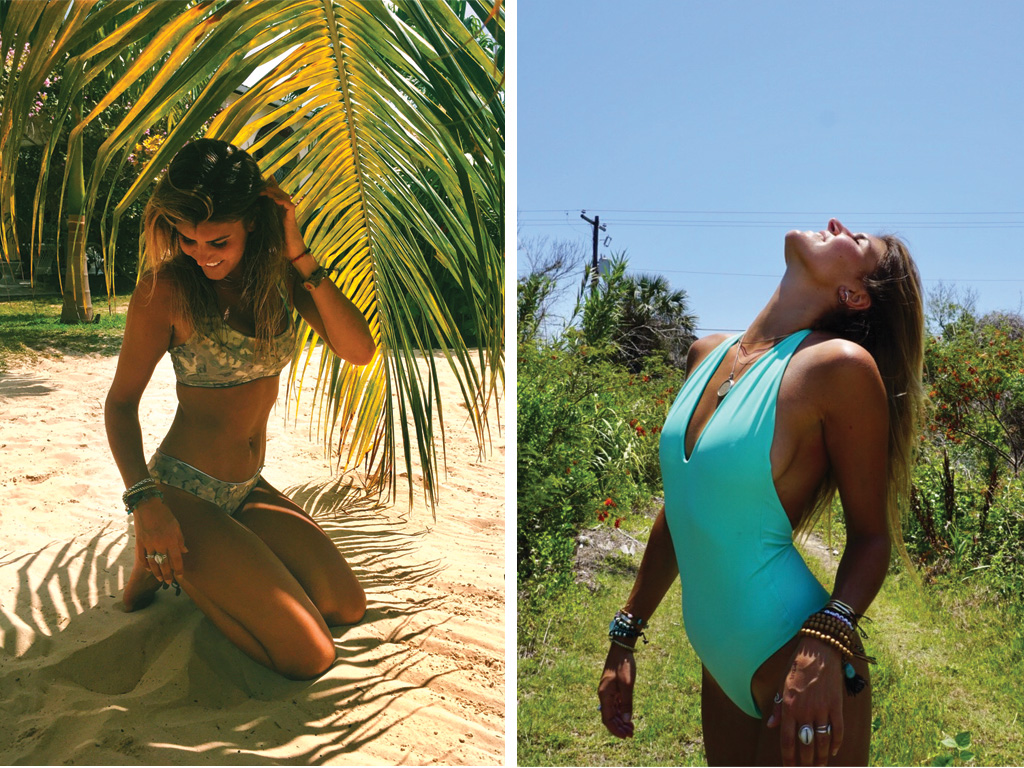 Favorite IMSY bikini? All of them, but mostly the Margo Top and Drew Bottom, shown above left — Margo Top in Camo/Taupe ($50), Drew Bottom in Camo/Taupe ($50) both available at IMSYSwimwear.com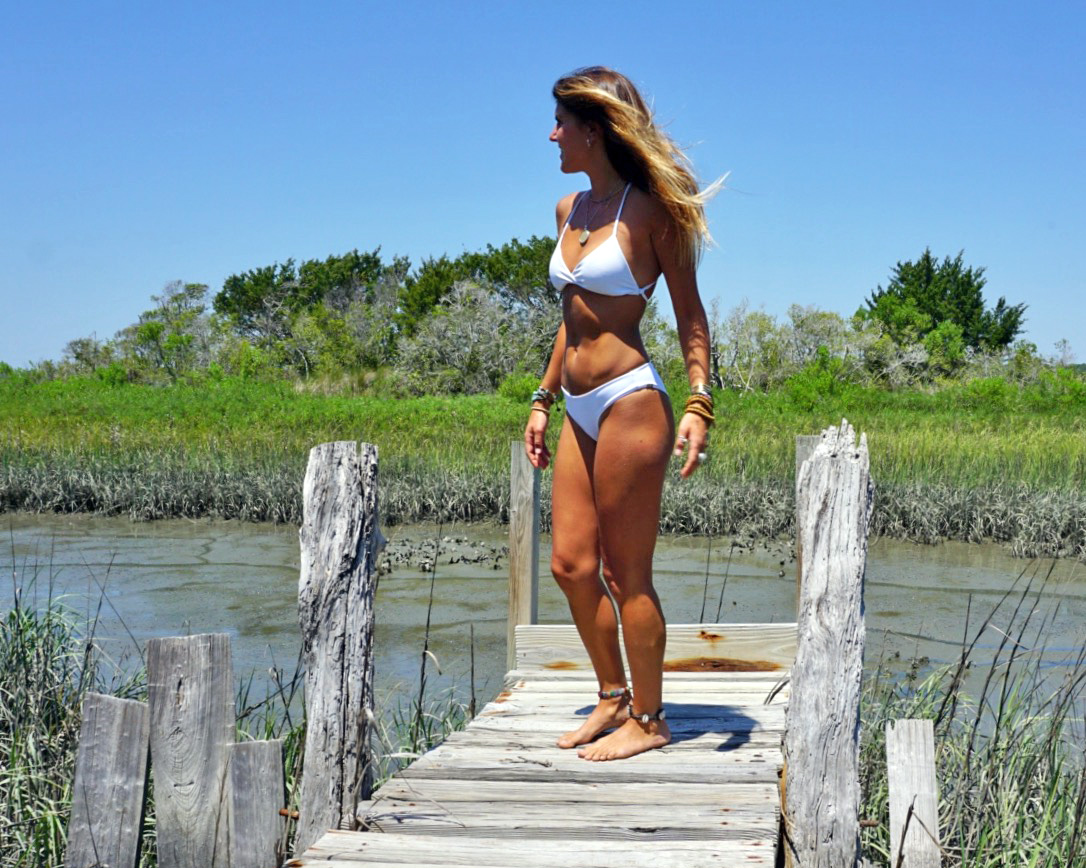 Goals for the future? Continue to stay motivated, inspired, and relevant in my true passion, painting. See more at SamMalpass.com
---
---
More ESM Girls