Checking In With Dominican Republic Model and Ripper, sponsored by IMSY Swimwear. Photos by Luida Gonzalez.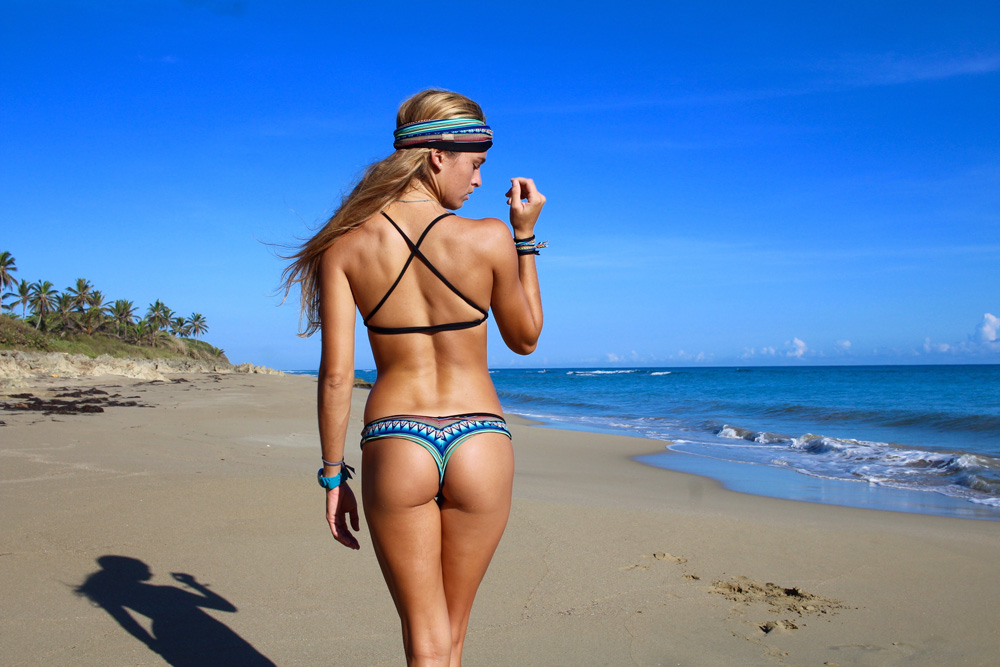 Name: Amparo Maluendez
Age: 25
Hometown: Buenos Aires, Argentina, now living in the Dominican Republic
Sponsors: IMSY Swimwear, Kailani Surfboards, SWOX Surf Protection, Smith Optics.
Years surfing: 8
Homebreak: Playa Encuentro, Dominican Republic
Favorite travel destination: Santa Teresa, Costa Rica
Favorite pro surfer: Sally Fitzgibbons and Tatiana Weston-Webb
Magic board: 5'7″ x 18 3/16″ x 2 3/16″ The Click by Kailani Surfboards
Contest results: In the last year, I have won four local surf contests here in the DR.
Goals for the future? To be able to live my dream of traveling the world surfing, to surf new breaks, and to meet new people.
How have you seen female surfing grow? When I started surfing here in the DR eight years ago, there were only four or five girls out in the lineup. Now we have over 30 girls who are locals and many different girls under 12 years old starting to pick up the sport. It's becoming more and more popular by the day.
Favorite IMSY bikini: For surfing, my favourites are the Margo sport tops, and Drew bottoms — all the different colors.
Why do you love riding for and representing a company like IMSY? Katie and Rich, the owners of IMSY, were the first to reach out to me a couple of years ago about a possible sponsorship. They have been very loyal and helpful ever since. They believe in me, and I am grateful for that. I love riding and representing IMSY because of them and because of the brand. They have built, by far, the best surfing bikinis I have ever tried. They look good and keep you safe in the water!