Patrick Lawrence O'hare, a true legends legend and member of the East Coast Surfing Hall Of Fame's ( ECSHOF ) inaugural class as well as recently becoming a newly minted member of the 2017 International Surfboard Builders Hall Of Fame, passed away on November 16th, 2017 after having heart surgery on Oct. 2, 2017.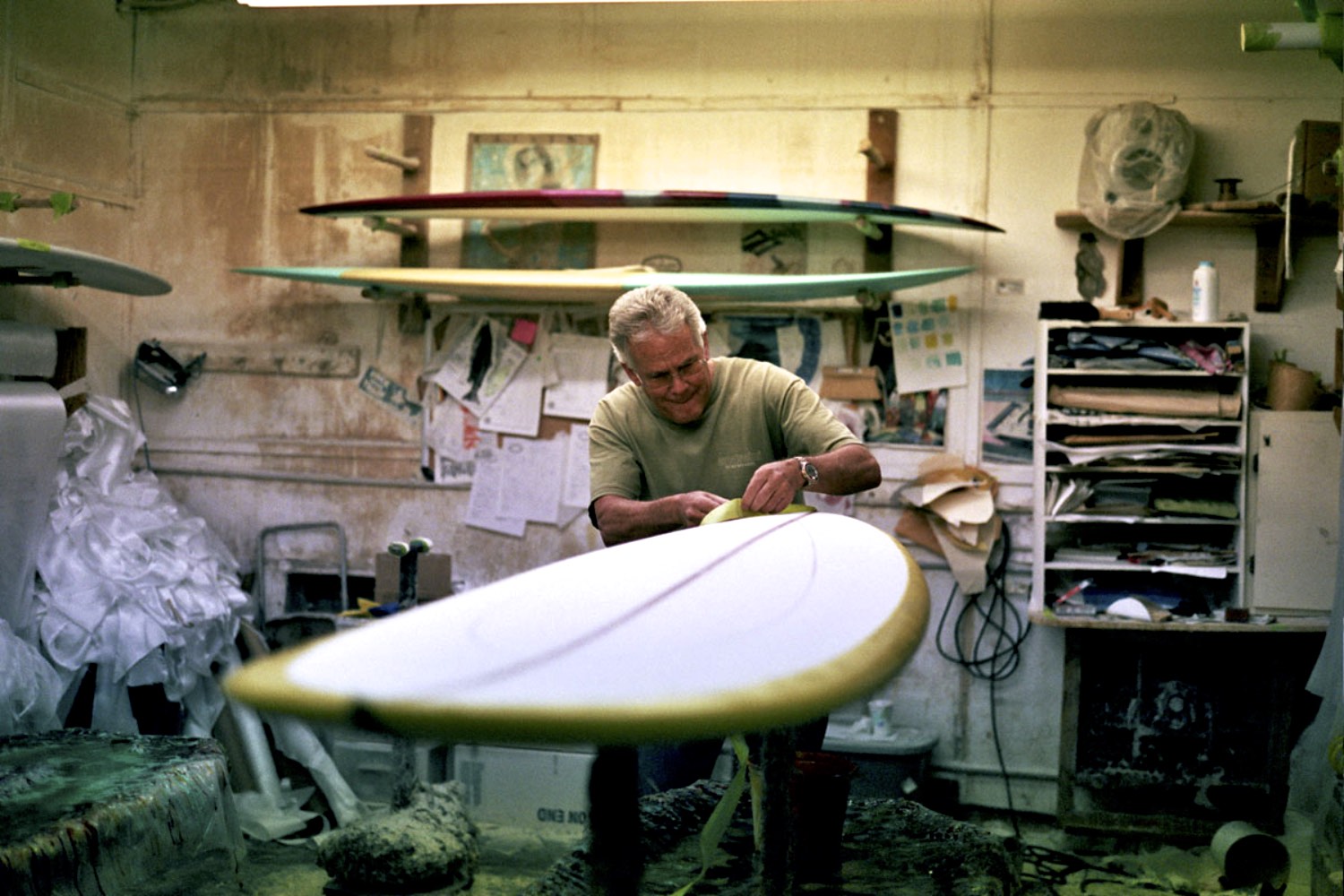 O'hare began his board building career, in California in 1958 as a sander alongside Rick James while both were working in the Surfside based operation under Rick Geech before then moving on to Dewey Weber surfboards.
In his early days he rode for none other than Greg "The Bull" Noll, founder of the ECSHOF.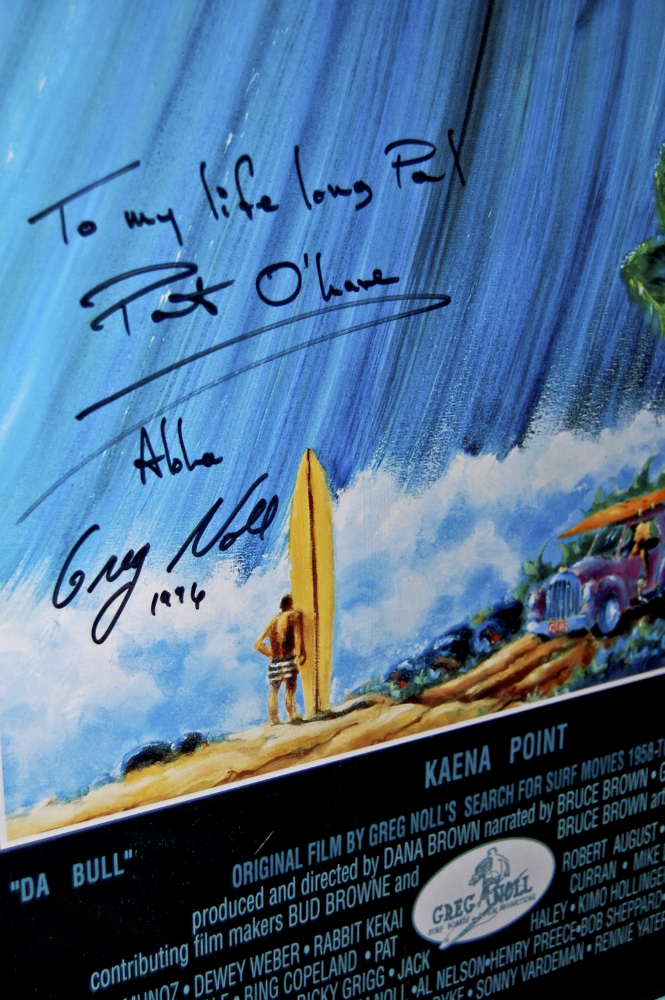 In 1963 he made the move from his native California to become a full time shaper relocating to Cocoa Beach with buddy and work mate Rick in tow and started making James and O'hare Surfboards but, after awhile, James decided the east coast was not for him and headed back to California while a determined Pat saw his future and stayed on to quietly hone his craft.
He also did a short stint at Oceanside Surfboards in Cocoa Beach before deciding to strike out on his own by starting O'hare Surfboards in 1963 which helped ignite this coasts D.I.Y. attitude helping sow the seeds of surfboard manufacturing on the East Coast.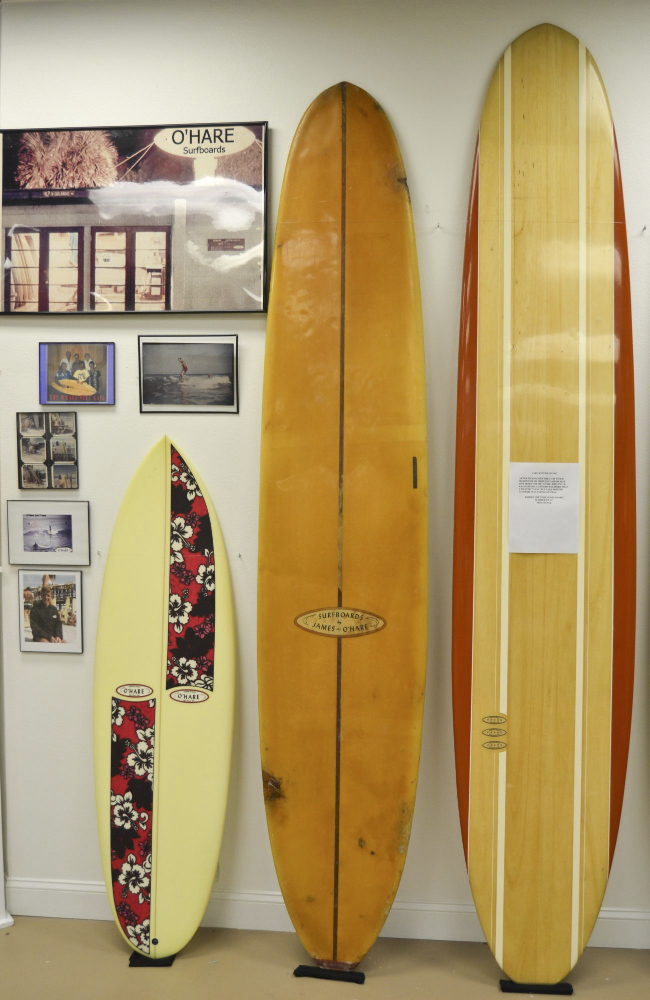 Evolution in fiberglass and foam.
What he and a small handful of others did in those seminal years was to begin to loosen the chain's of dependency on California made products and to now make available surfboards hand crafted start to finish on the east coast that were test piloted in, and for, our home waters and beyond.
It was truly a revolutionary moment – and movement – in the annals of Right Coast surfing history that Pat and a small band of peer's from up and down the east coast began and is still a largely un-sung part of the growth and evolution of the sport along the Atlantic Seaboard.
Pat was also a part of the first year of nominees to be introduced into The East Coast Surfing Hall of Fame in 1996 along with the likes of Garry Proper, Mike Tabeling, Bob Holland, Mimi Munro along with fellow board builders like Charlie Bunger, Dick Catri, Bob White, Claude Codgen, Dan Heritage, Yancy Spencer and John Hannon just to name a few of the twenty three of that much vaunted class so rich in history and accomplishment.
Good friend and 2000 East Coast Surfing Hall of Fame member Sam Gornto remembers :
"Pat was a great listener which made him a great custom board builder. But it also made him a great person and friend. Pat didn't like controversy and was a peace maker at Sunshine House surf shop in Coco Beach, Florida in the early 70's.
He was also helpful with a lot of great business advice and showed Sam how you could do business with character and integrity which was rare back in the wild west, sometimes cut-throat era 70's as certain factions struggled to control the east side board building and retail business.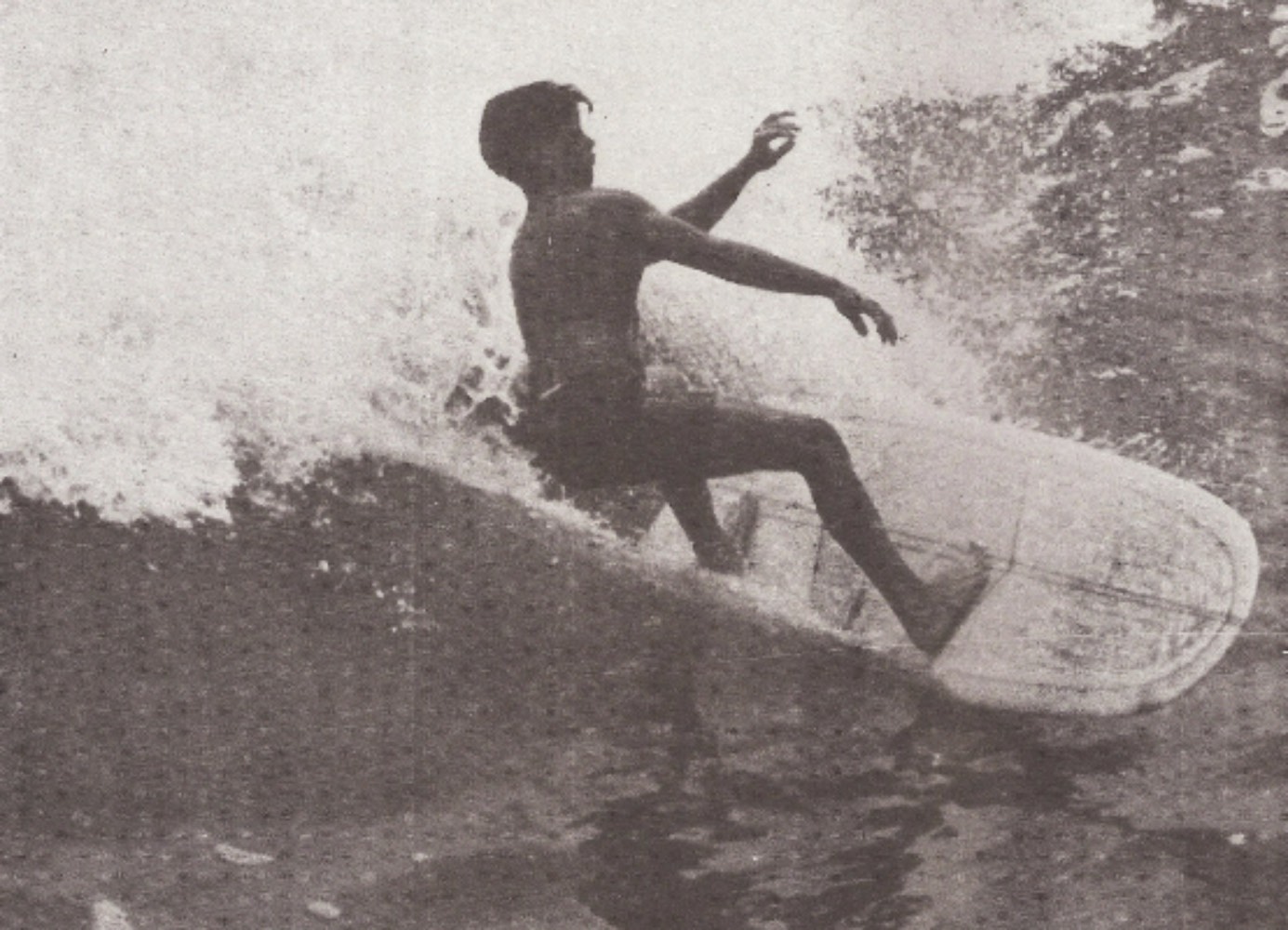 Team rider and top east coast ripper Benji Mc Roberts on a classic O'Hare blade.
Gornto also stated that in the last 20 plus years, every time he saw him Pat would always hug him.
Life long friend Kelly Slater wrote on Facebook: "Pat has always been a local legend …shaper, surfer, all around nice guy. It sucks growing up and getting old and I don't recommend it. But it's also beautiful to have the memories and history with the intertwined lives around us".
From all our sources and friends in surfing who have been singing Pat's well deserved praises, both Sam Gornto and Kelly have it right from true, life long friends perspectives and that to have words like "a great person and friend…, legend, shaper, surfer and all around nice guy…" as part of your verbal epitaph, well, we should all be so lucky.
See you out the back Pat, have the wax ready and let's split a peak.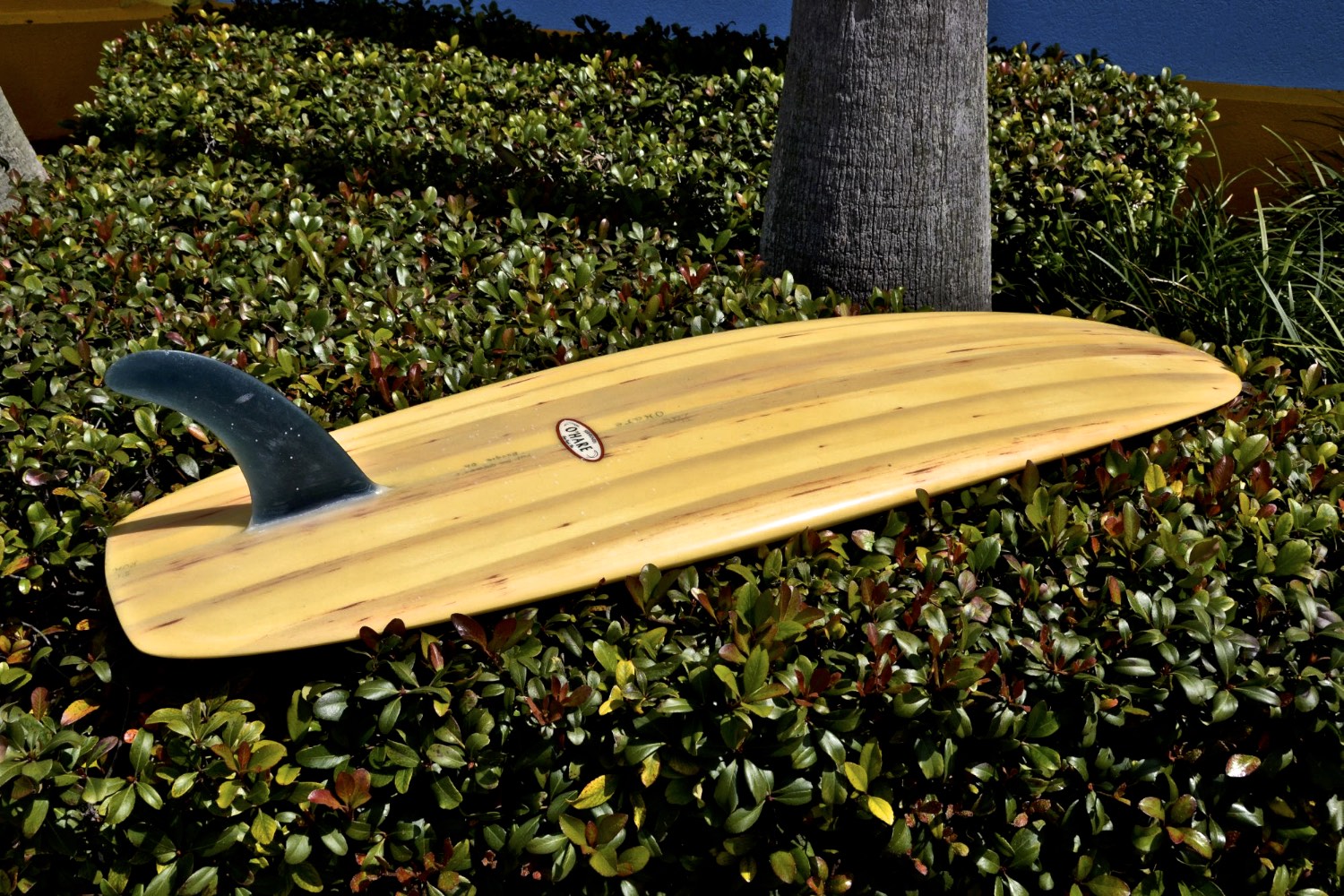 Five plus decades of board building summed up nicely in the O'Hare" Pupu Platter" — a lil' bit everyting,' brah …