Photos and story by Mez.
The hot action at 2018 Florida Pro at Sebastian Inlet actually started the day before today's event kick-off  which featured windchill's in the mid-20's as the sun rose over the fabled Sebastian Inlet jetty framed in eery sea smoke.
This day however, even with a previous cold front holding the thermostat down in the mid-50's – chilly by Central Florida standards – it was still in the very do-able range and, with the water in the mid-60's, seemed downright tropical in comparison to todays Arctic welcome to all the competitors.
With a pile of cash and points and the line for the 6,000 rated women's event the ladies showed up in force and mixed it up with the 1 star rated men's tilt which, honestly, has taken a role reversal back seat to the female side and has generated a ton of excitement and they hit the practice session with a ton of energy that elevated everybody's surfing.
Stay tuned for more www.easternsurf.com coverage in the coming days and updates and photos on our Instagram at 'easternsurfmag' !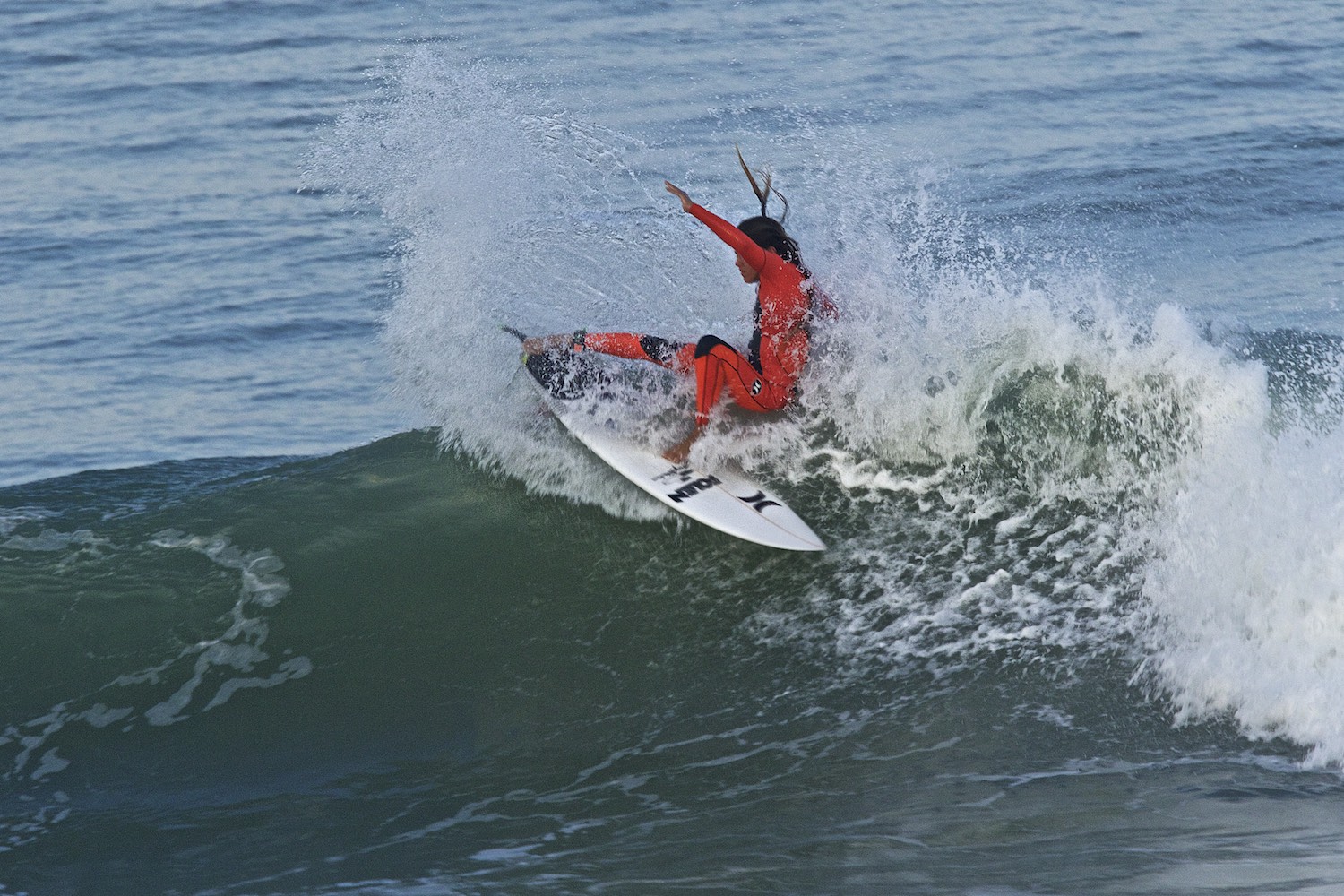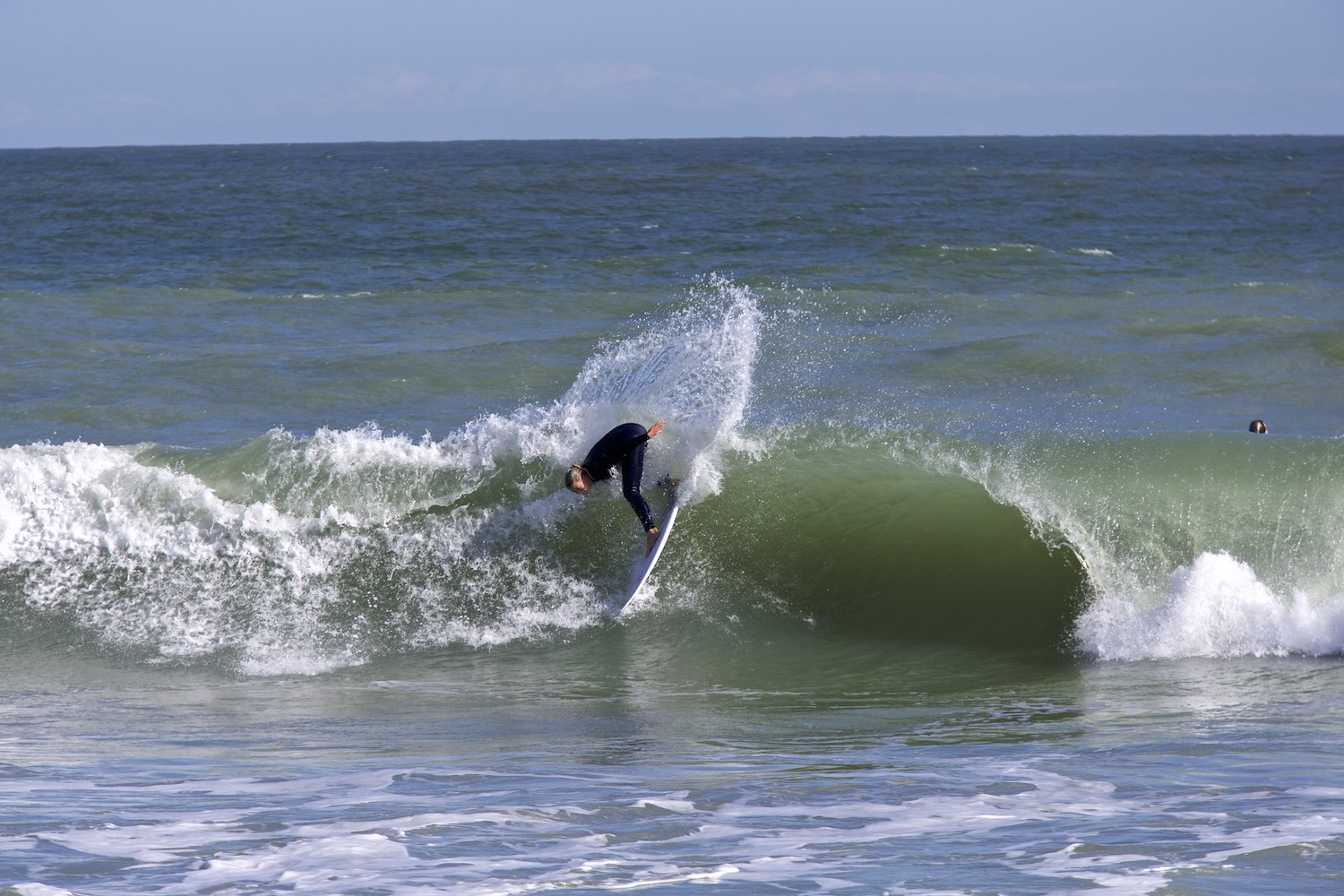 California's Kirra Pinkerton.