COOLANGATTA, Queensland/AUS (Tuesday, July 11, 2017) – The lineup for the 2017 Four Seasons Maldives Surfing Champions Trophy is complete with the final three invitees being added to the draw. Joining defending event champion Taj Burrow, big wave inspiration Maya Gabeira and 2001 WSL Champion CJ Hobgood will be former CT Stars Rob Machado and Ross Williams along with local talent Ismail Miglal. 
Residing on the North Shore of Oahu Hawaii, Ross Williams (HAW) is a surfer whose incredible style and power doesn't vary much between waves two foot and twenty. A solid CT competitor for almost a decade, Williams was best known for his performances in the nineties generation of Taylor Steele surf movies of which he was a staple.
More recently, Williams was a part of the WSL Championship Tour commentary team where he gave his expert and refined analysis on competition surfing. This is a skill he is so well renowned for he is now being employed as a coach and mentor for current WSL Champion John John Florence.
"I've been to the Maldives once before and loved it there," Williams said. "The waves are like a mix of the Mentawai Islands and Trestles; super playful and in crystal clear, warm water. The Four Seasons Maldives Surfing Champions Trophy looks like a great event. It's a good balance between enjoying the location and tapping into the spirit of surf competition. I think it's great to have an event that pays tribute to the history of surfboard design. The crew that's going is amazing, everyone surfs at a really high level so I'm going to have to get some practice in before I arrive."
Rob Machado (USA) will return to the Four Seasons Maldives Surfing Champions Trophy for a second time to compete in the 'multi-discipline' event that suits his surfing more than most. Machado is known the world over for his silky smooth style and ability to rip on all sorts of different and experimental boards. Some people forget however that through the nineties, Machado was a solid fixture in the WSL CT top 10, even making it to World No. 2 in 1995 and was seen as a formidable opponent by his fellow competitors.
Machado's ability on boards of all shapes and sizes will see him as a major threat when competition gets underway at Sultans as he looks forward to catching up with old friends. "I've always been a massive fan of this event," Machado said. "Having the three different board types in one event is a really cool concept – it really is an amazing event in an amazing location. To come back for a second time is super special."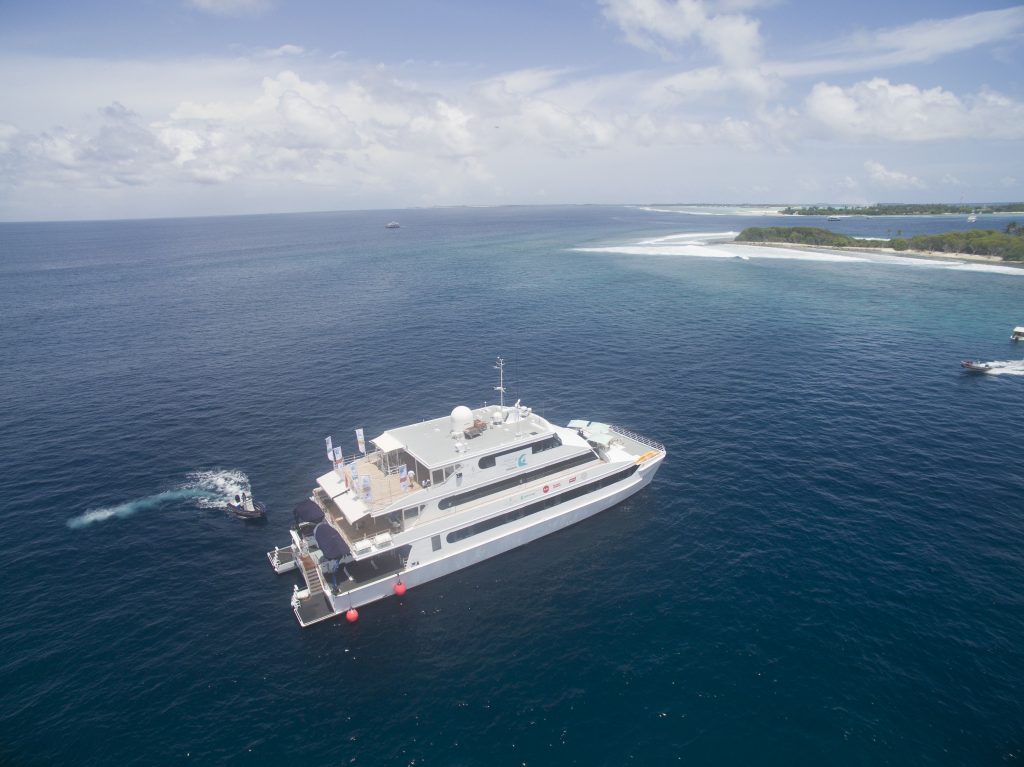 Three-time Maldivian National Champion and local wild card, Ismail Miglal (MDV), aka 'Kuda Issey,' is one of the Maldives' most popular surfers. His 25-year surfing career has included a wealth of international competitions, and event titles throughout Asia but it is his ability at his home breaks, which is most impressive.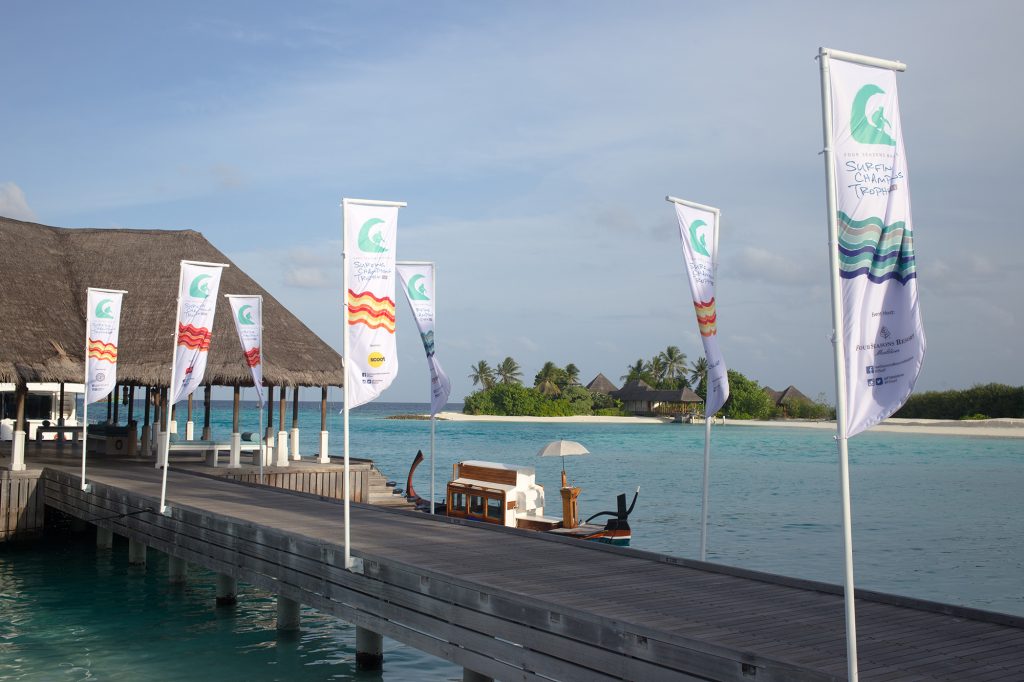 Kada Issey achieved a lifelong dream in 2015 when he founded Raalhu Edhuru: a Male-based Surf School on a mission to extend the sport's reach around the Maldives through community-based sponsorship programs for young surfers in non-central atolls. Devotion like this to community and surfing is truly commendable and it will be special to see him achieve another dream when he competes against some of his heroes at home this August.
"It is an honour and a privilege to surf our local waves with this line up of legends," Kuda Issey said. "It is an amazing opportunity to be apart of such a special event and I can't wait to be a part of it."
Event co-ordinator, Mark Winson of Tropicsurf comments, "The line-up is looking epic. A World Tour veteran, Williams brings with him a wealth of performance experience. Surfing against one of his best mates in Machado is going to be great to watch. Rob's twin fin skills will give him a sure-fire edge in the competition's twin-fin division. But no one knows the Sultans like three-time Maldivian National Champion Miglal. Everyone in the line-up has a different area of expertise, just what's needed for this multiple-division contest."
The 2017 Four Seasons Maldives Surfing Champions Trophy will run from August 7 – 13 in the beautiful Maldives. Stay tuned as we look to announce the remaining three competitors. For more information on 'the world's most luxurious surfing event,' head to www.surfingchampionstrophy.com, www.worldsurfleague.com, or the WSL App.
About The Event. Unique in many ways, the Champions Trophy determines a surfer's heat time based on their age and tests skill across three different divisions: single-fin, twin-fin, and triple-fin thruster.  Places are granted by invitation-only to just six world champions in a battle for inner-circle kudos and the US$25,000 prize winnings.  ​
The Surfing Champions Trophy is hosted onboard Four Seasons Explorer – the Maldives' ultimate surf vessel. Fans can get up close to the action with onboard VIP passes, while the 'surf tour' experience continues with shoulder-rubbing events back at Four Seasons Kuda Huraa, which plays host to the contest's competitors, judges and Tropicsurf partners (the pros behind the Resort's surf operation.) 
Tags: cj hobgood, four seasons, maldives, wsl