Congratulation's to Caroline Marks from her hometown friends, and the Voice Of East Coast Surfing, at www.easternsurf.com on qualifying for the 2018 WCT season as the youngest rookie ever – male or female – to compete at the highest level of professional surfing.
She ended the 2017 WQS season – her first attempt to qualify for the WCT – ranked 7'th between 6'th place countryman, Sage Erickson and 8'th place Ozzie, Keely Andrew with a 13,430 point total and yearly earnings of $13,500 for her efforts putting her smack dab in the middle of the Big Show next year
At 15 you can say it might be an eye opener for some but It's not like you couldn't see this coming as Miss Marks comp resume already includes a gold medal performance in the ISA U-16 champion, and victories at the 2015 / 16 Vans WSL Open Pro Juniors, the NSSA Open Girls championship in 2015 / 16 as well as 17 total National titles.
To say she has been on a roll the past two years especially would be a severe understatement.
Caroline also broke barriers by becoming the youngest female ever to compete in a CT event, The 2015 Swatch Pro,and was chosen for the and is also a member of the prestigious Space Coast Surfing Hall Of Fame.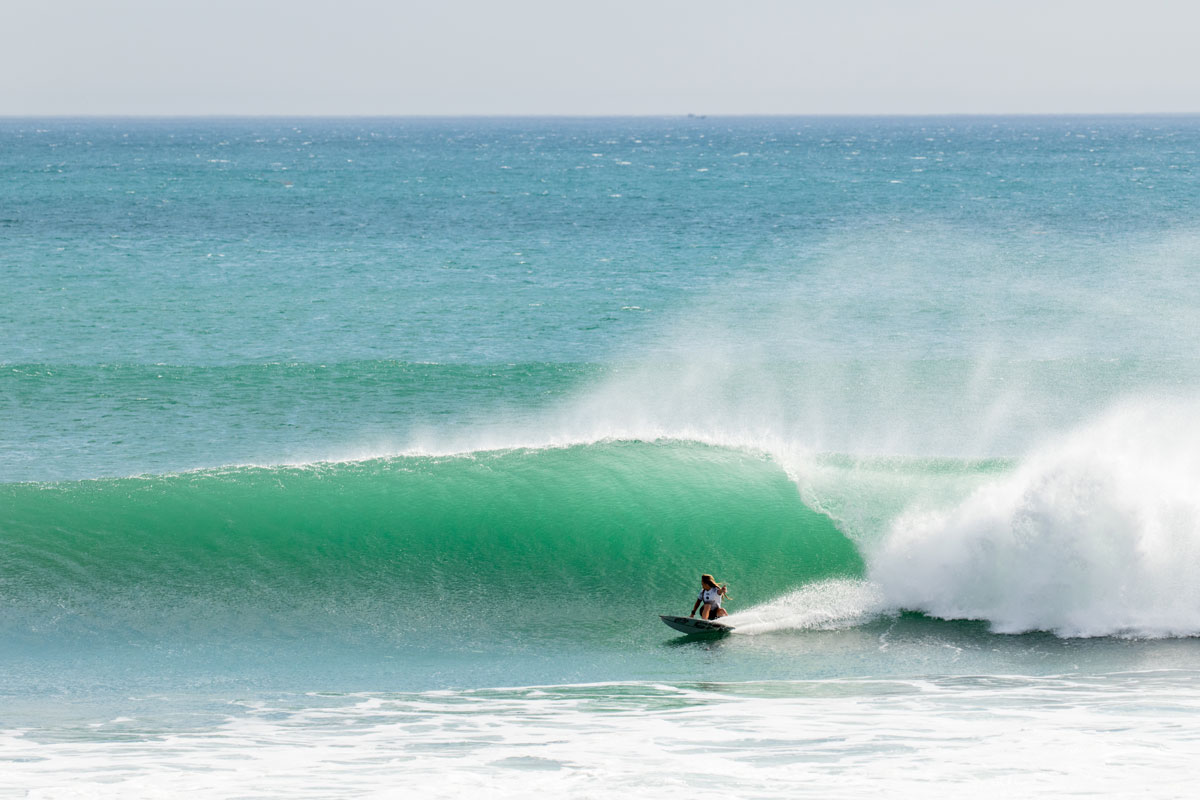 Caroline looking to go from 6 o'clock to straight up noon at the 2015 CT Swatch Watch Pro. Photo: Courtesy Chemistry Surfboards
We look forward to seeing her back home soon for the Sebastian Inlet Pro next January where the longtime Inlet local could announce her WCT presence with authority by delivering a statement performance as she gears up for the start of the 2018 CT season this coming March.
-Mez-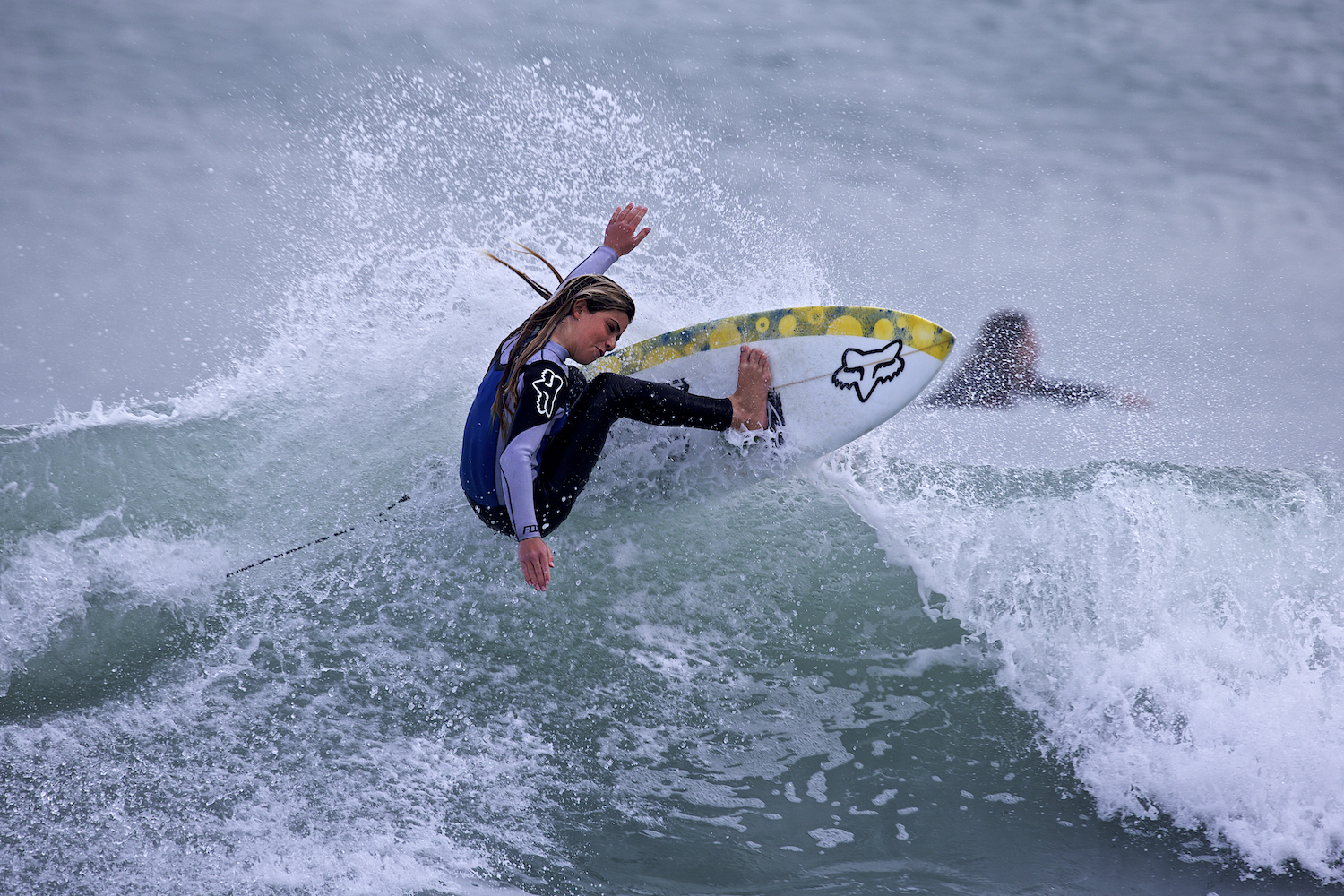 It's very fortuitous scheduling indeed by the WSL to arrange a home coming party for Caroline by having the six star, Sebastian Inlet Pro this coming January where the Marks family still maintains a residence a few short miles up highway A-1-A. Caroline at Sebastian circa 2014. Photo: Mez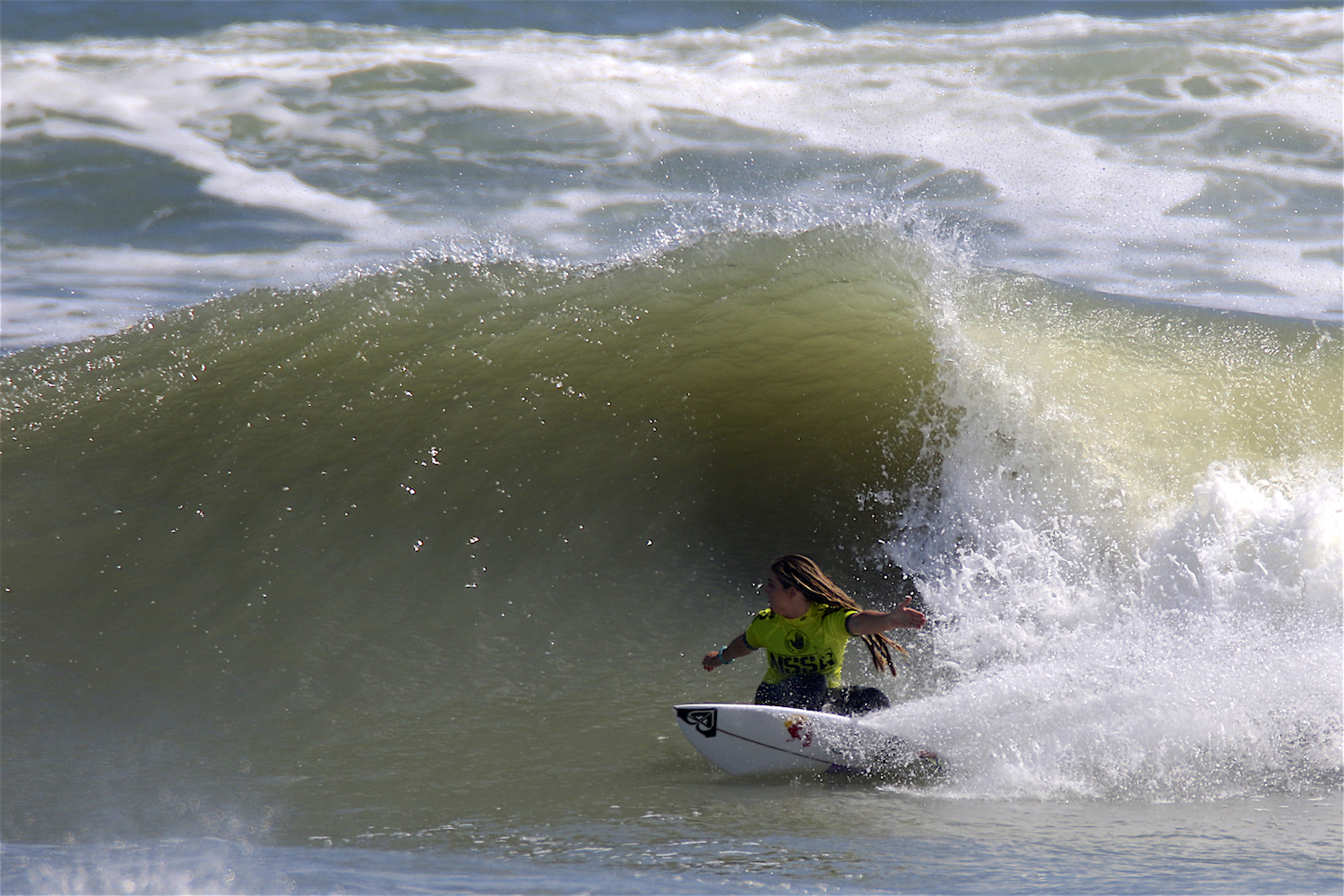 Heavy torquing at the 2017 NSSA Championships, New Smryna Beach, Florida. Photo: Dugan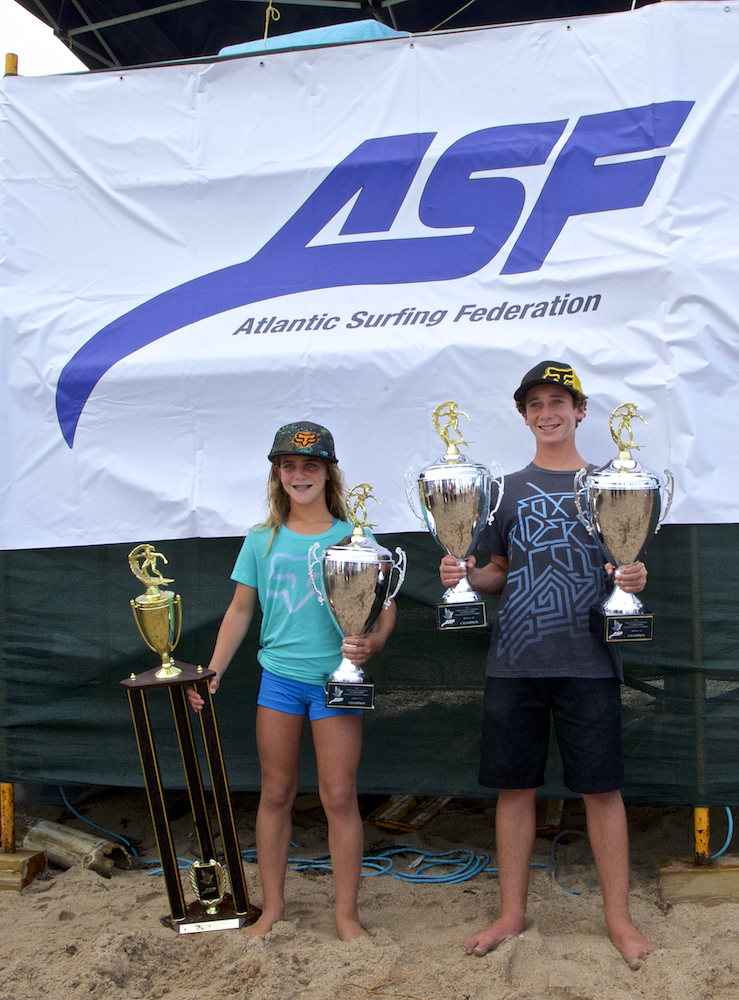 2013 Atlantic Surfing Federation East Coast Championships with brother Luke. Photo: Mez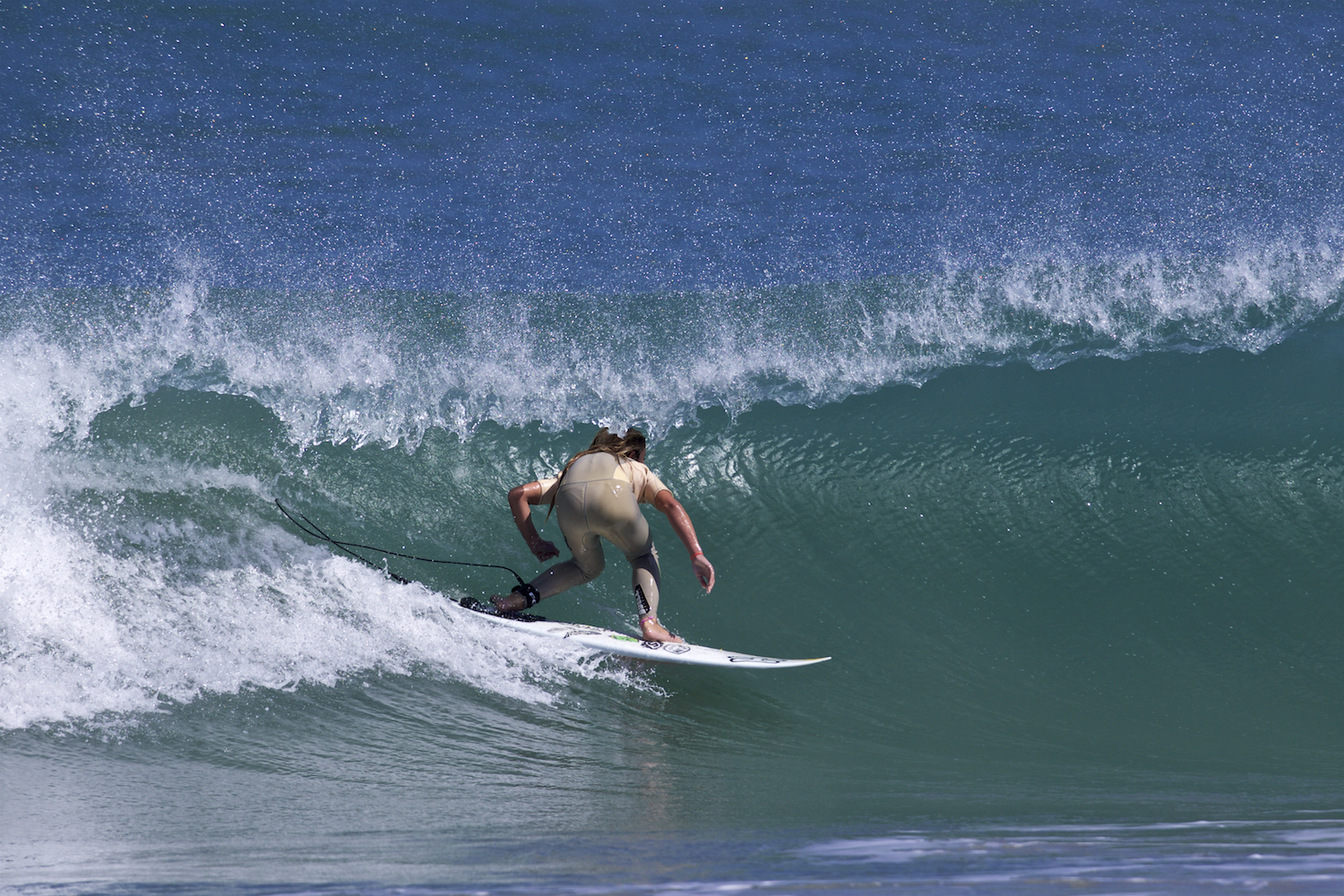 Setting up a barrel at Larryss Lefts, Sebastian Inlet, March 2014. Photo: Mez