( scroll down past video for full story and photo's ….)
Push Play. Captain Sam Hammer has a few choice words for his friend, Cold War 1 winner and opposing team captain, Andrew Gesler. ( Rated Explicit, just not in Jersey… )
*** story and photo's below ***
Asbury Park NJ-
Here we go again. The end of the winter 2016-17 just didn't pan out for The Cold War. So, organizers have decided to go for it as Fall 2017 turns into Winter.
The waiting period for the contest begins December 1 and runs to December 17. The call to hold the contest will be made at least 36 hours in advance, when the surf conditions are predicted to be optimal to hold the contest.
A hand- picked group of surfers from up and down the East Coast have signed on to compete in the second annual winter surfing contest, THE COLD WAR.
The 18 professional surfers will be divided into two teams with the winning team taking home the ice cold cash, "WINTER TAKES ALL."
New Jersey surfing legends Andrew Gesler and Sam Hammer are back as team captains. Their almost 20 years of competing against each other has made for  a great rivalry that is getting stronger by the year.
Both Hammer and Gesler are looking forward to picking their prospective teams and ready to do battle in the surf, as this year the talent pool as been widen and deepened to 18 surfers from New York, Florida, North Carolina and Maryland joining NJ/NY's finest watermen.
"This year, for the second Cold War, we decided to expand to five people outside of NJ /NY are kinda familiar with cold water ," said Sam Hammer, co-director. "The goal has always been to have more outside participation. Get the best surfers we can get in touch with and in our best conditions."
Last year's winning team captain Andrew Gesler feels the uniqueness of Cold War sets it apart from other surfing events.
"Bringing a team aspect amidst the cold  elements makes for a one of a kind experience not only for the athletes, but for the crowd too," said Gesler from Ocean City, NJ.
"I'm excited to defend the title in year two with an even deeper talent pool to choose from as contest directors have opened up the East Coast. It will be a blast!"
The contest will be again be held at the Asbury Avenue Beach, situated behind the famed Casino building and brought to you by Surf Taco and the Asbury Park Boardwalk.
Worldwide leader in surf forecasting and the leading surf content provider, Surfline.com, has come onboard to help the contest organizers make the call to when the conditions will be best.
Surfline's East Coast forecast team, consisting of professionally trained meteorologists on the East Coast, will provide decision support during the waiting period to ensure the Cold War is held in the best possible conditions.
The Surfer's Environmental Alliance in commitment to the preservation and protection of the environmental and cultural elements that are inherent to the sport of surfing, has also thrown their support behind THE COLD WAR.
Here are the invited competitors for the 2017 COLD WAR contest:
Travis Beckmann Montauk, NY
Ben Bourgeois      Wrightsville Beach, NC
Vince Boulanger   Ocean City, MD
Zack Dayton      East Hampton, NY
Andrew Gesler      Ocean City, NJ
Mike Gleason        Long Branch, NJ
Sam Hammer        Lavallette, NJ
Zack Humphreys   Margate, NJ
Tommy Ihnken   Asbury Park, NJ
Rob Kelly           Ocean City, NJ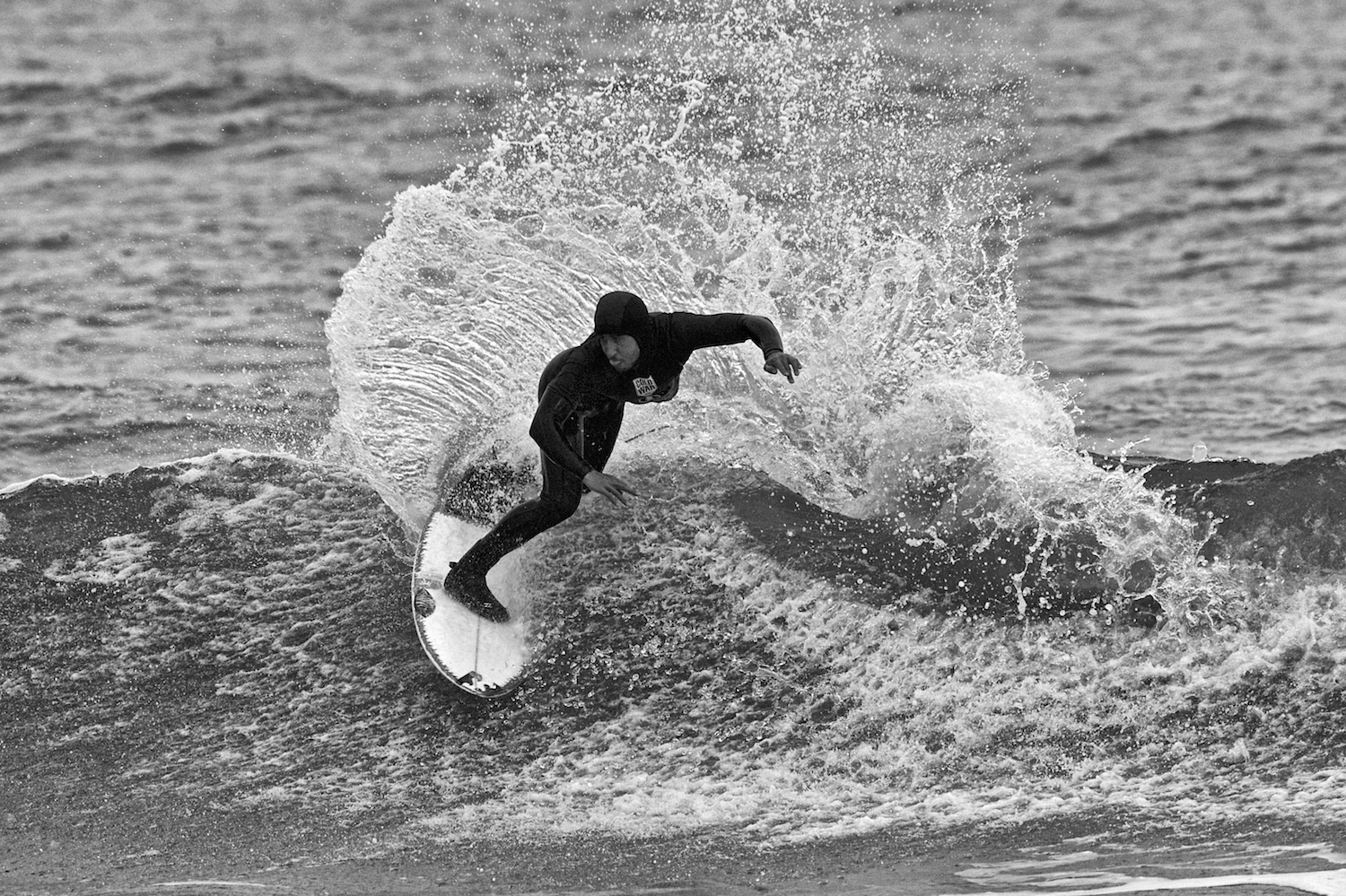 Rob Kelly. Photo: Mez
Ben McBrien      Ocean Grove, NJ
Pete Mendia        Palm Beach, FL
Clay Pollioni       Ortley Beach, NJ
Pat Schmidt        Manasquan, NJ
Balaram Stack    Point Lookout, NY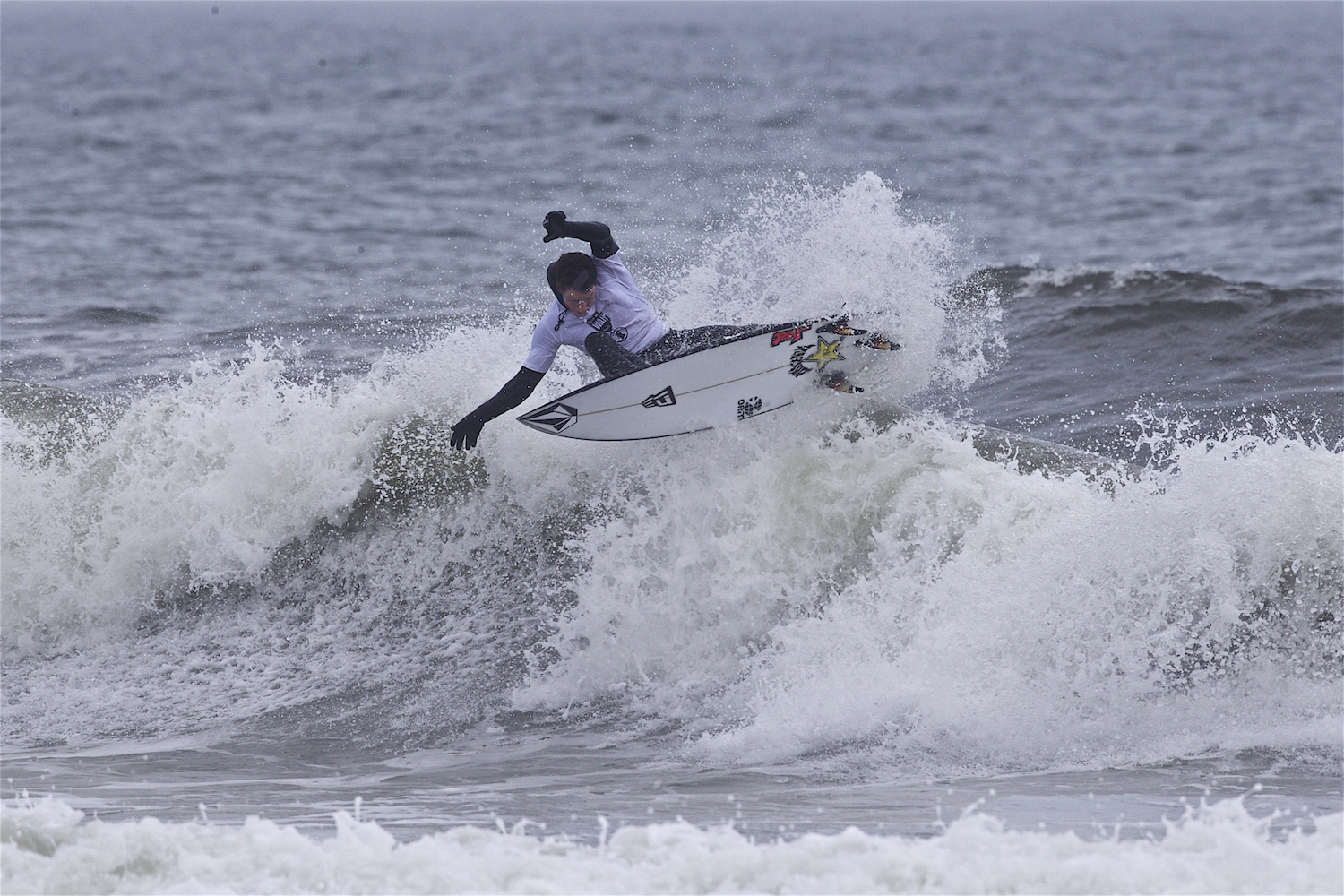 Balaram Stack. Photo: Mez
Brendan Tighe   Point Pleasant, NJ
Randy Townsend  Surf City, NJ
Conor Willem     Surf City ,NJ
Alternates
Logan Kamen  Belmar, NJ
Simon Hetrick  Ocean City, Maryland