Story by Shreddy Cappucino, Photo's by Mez:
Let it snow!  Let there be surf! Let's throw a surf contest!
The Cold War is set to take place at 8am on Sunday December 10, 2017 at The Casino Beach in Asbury Park, NJ., with super contestable, 3-4 foot plus waves and offshore winds.
A hand- picked group of surfers from up and down the East Coast have signed on to compete in the second annual winter surfing contest, THE COLD WAR. The 18 professional surfers will be divided into two teams with the winning team taking home the ice cold cash, "WINTER TAKES ALL." 
New Jersey surfing legends Andrew Gesler and Sam Hammer are back as team captains. Their almost 20 years of competing against each other has made for a great rivalry that is getting stronger by the year.
"After a somewhat slow start to our winter swell machine, it looks like there is potential for a bitter-cold blast of swell to kick it off!, " says the excited defending champion Andrew Gesler. Add a beat down on team Hammer in Cold War 1 to that, and you have the greatest of starts to my favorite time of year!"
Sam Hammer is known as a fierce, prideful competitor and not exactly a patient kind of guy and he's been waiting nearly a year for this day.
"The conditions are looking to be exactly what we've been waiting for, snow, wind and good south swell in Asbury Park. Also, it will be perfect conditions for revenge on Team Gesler.  I've been waiting a while to get back at them. I'm ready."
The contest will be again be held at the Asbury Avenue Beach, situated behind the famed Casino building and brought to you by Surf Taco and the Asbury Park Boardwalk.
Worldwide leader in surf forecasting and the leading surf content provider, Surfline.com, has come on board to make help contest organizers make the call to when the conditions will be best.
Surfline's East Coast forecast team, have provided decision support during the waiting period to ensure THE COLD WAR is held in the best possible conditions. According Surfline forecaster Katie Spagnolo, the conditions are what contest organizers have been waiting for.
"Low pressure tracking along the East Coast through the weekend sets up a pulse of South South East swell, mixing with local East North East wind swell for Asbury Park on Sunday," said Spagnolo.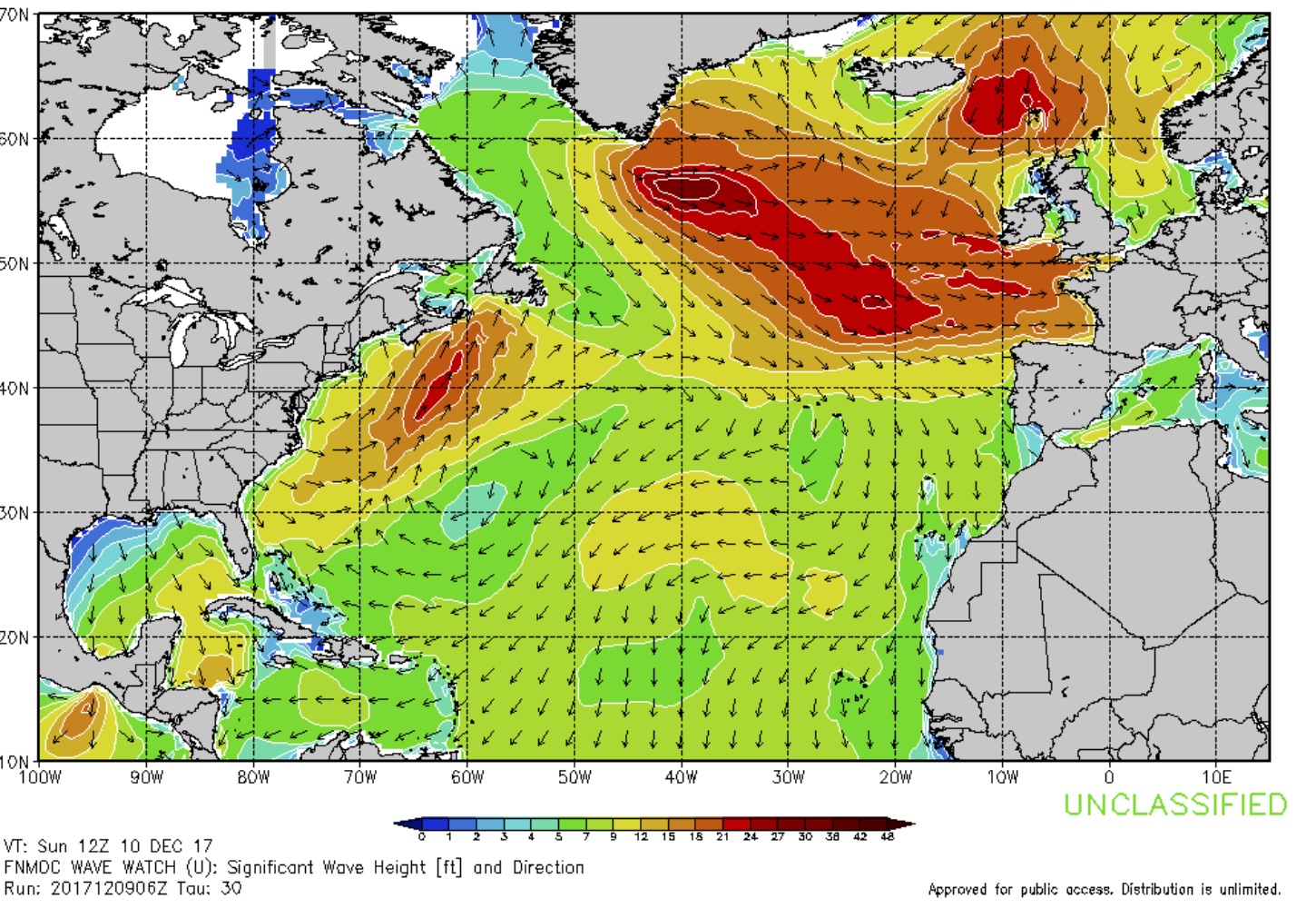 Sundays set-up. Image FNMOC / WW3
"Fun sized sets in the chest to shoulder high range are expected for the morning with moderate offshore West winds providing clean conditions. In addition, we expect chilly air temps and some snow on the ground."
The Surfer's Environmental Alliance in commitment to the preservation and protection of the environmental and cultural elements that are inherent to the sport of surfing, has also thrown their support behind THE COLD WAR.
THE COLD WAR is made possible by Surf Taco with Surfline, Smith Optics, Reef, Nixon, Da Kine, O'Neill, Traeger Grills,Surfers Environmental Alliance, Blazing Visuals, Asbury Park Brewery and The Asbury Park Boardwalk.
TEAM GESLER
Andrew Gesler, Ocean City, NJ
Mike Gleason, Long Branch, NJ
Clay Pollioni, Ortley Beach, NJ
Rob Kelly, Ocean City, NJ
Travis Beckmann, Montauk, NY
Conor Willem, Surf City, NJ
Brendan Tighe, Point Pleasant, NJ
Randy Townsend, Surf City, NJ
Ben McBrien, Ocean Grove, NJ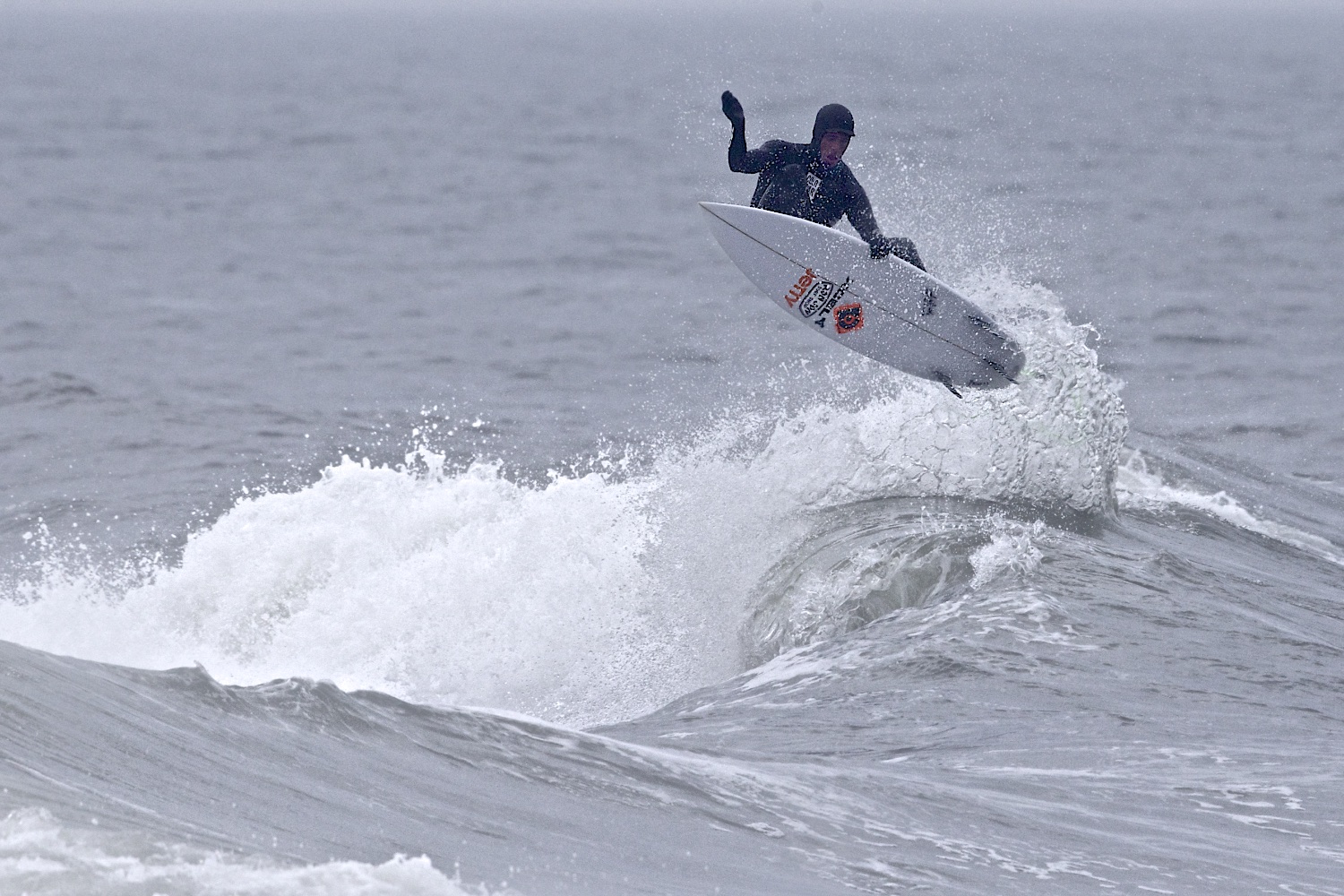 Team Ges's Randy Townsend. Photo: Mez
TEAM HAMMER
Vince Boulanger, Ocean City, MD
Zack Dayton, East Hampton, NY
Ben Gravy, Longport, NJ
Sam Hammer, Lavallette, NJ
Simon Hetrick, Ocean City, Maryland
Tommy Ihnken, Asbury Park, NJ
Pat Schmidt, Manasquan, NJ
Balaram Stack, Point Lookout, NY
Logan Kamen, Belmar, NJ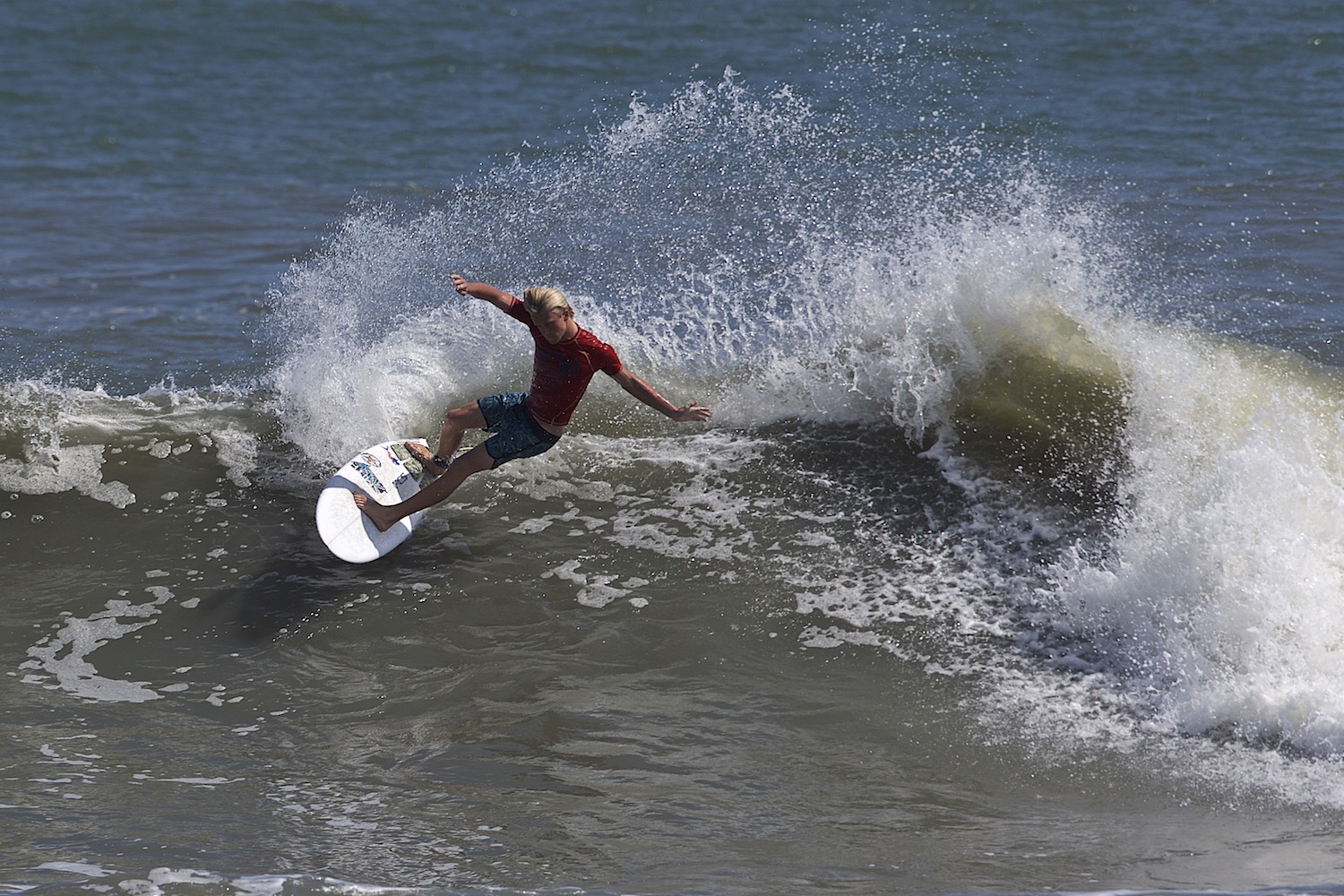 Pre-event tip sheet: Watch out for this kid, Logan Kamen. He was by far the stand-out surfer at the recent 2017 ESA Championships winning the Junior Ironman and both the U-16 and U-18 crowns and is a super savvy, dark horse pick by Hammer. He can bust huge airs, has a deft touch in throaty barrels and knows how to use his rails both ways and knows how to surf a heat under pressure. Photo: Mez
Follow THE COLD WAR on social media at
Instagram-ColdWarSurf
Facebook- facebook.com/coldwarsurf
Media Inquiries: Tim Donnelly TimDonnellyap@gmail.com 732.606.7666