The return of Quiksilvers King Of The Peak to Sebastian Inlet today really showed just how much the event has been missed and thouroughly enjoyed.
After a spectacular 17 year run and a five year hiatus, the buzz was off the charts and fully embraced by newbies like Mike Dunphy and Evan Geiselman with the latter as pumped up as a 12 year old grom when he was overheard gushing to contest director Matt Kechele, "This is the sickest format ever, I can't believe I've never surfed in this before!" as he watched his homeboy, Aaron Cormican, dismantle a wave in the opening heat then claim it to begin is 9 skin winning streak and dominating every heat he surfed in thereafter.
Cormicans day's wages totalled $2550.00 with one more chance tomorrow in the day's last heat to make it 10 skins in a row and add another $255.00 but, just as importantly, win his second KOP crown.
If no one else get's on a roll tomorrow that is and catches up to him.
If there one thing this format, and the rich, the 17 year history of the comp has going for it is expect lot's of upsets and surprises and one absolute truth- never count your scalps and claim the crown until the final horn has sounded.
The comp begins at 9 a.m. sharp tomorrow at Sebastian Inlet.
– Mez –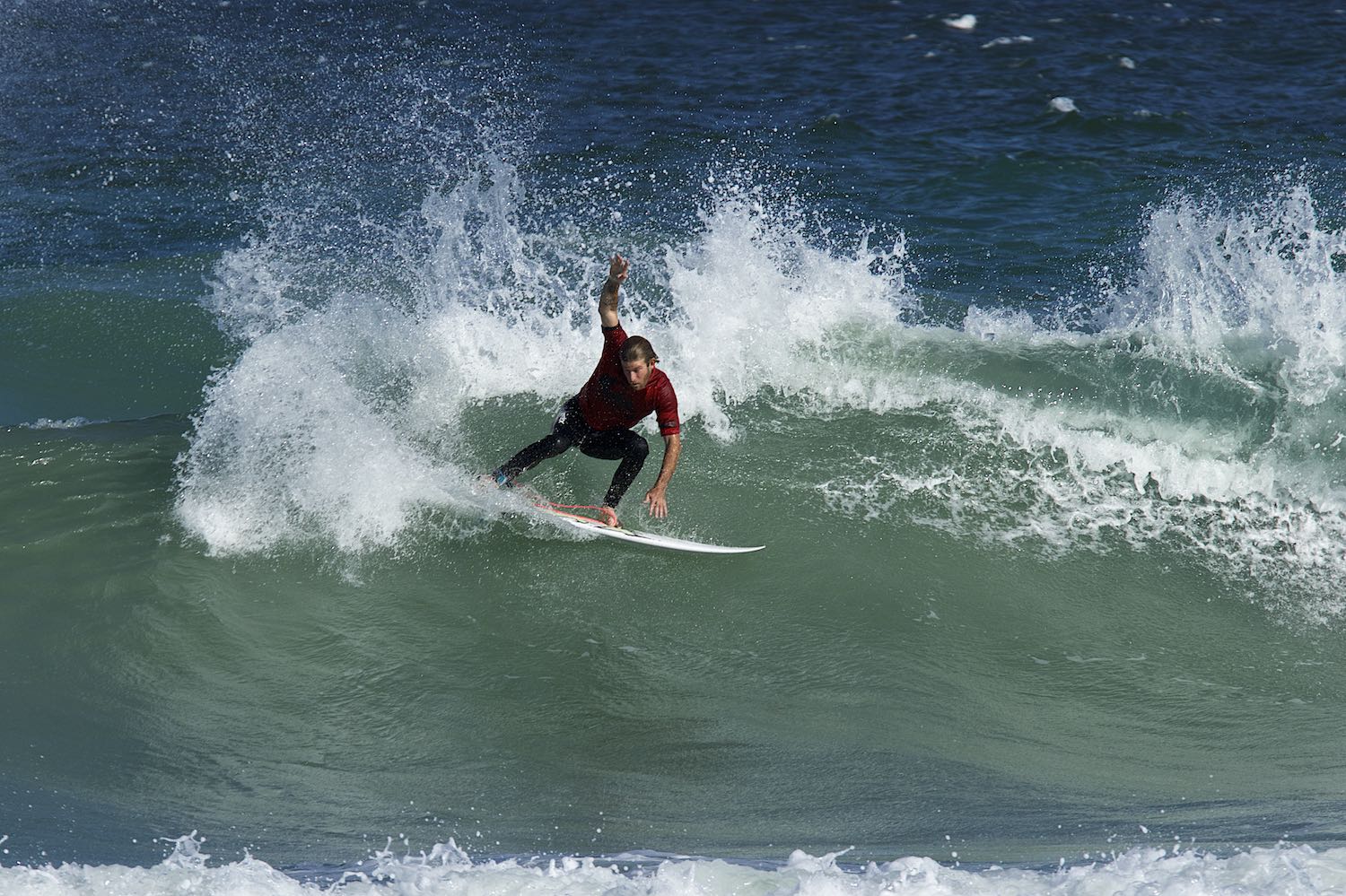 Gorkin going HAM during day one of Quiksilvers King Of The Peak. Photo: Mez